Siggy Loves Sausages: a Terrific Tale with Tantalising Tasty Treats and Sweet Rewards by Brian Frederick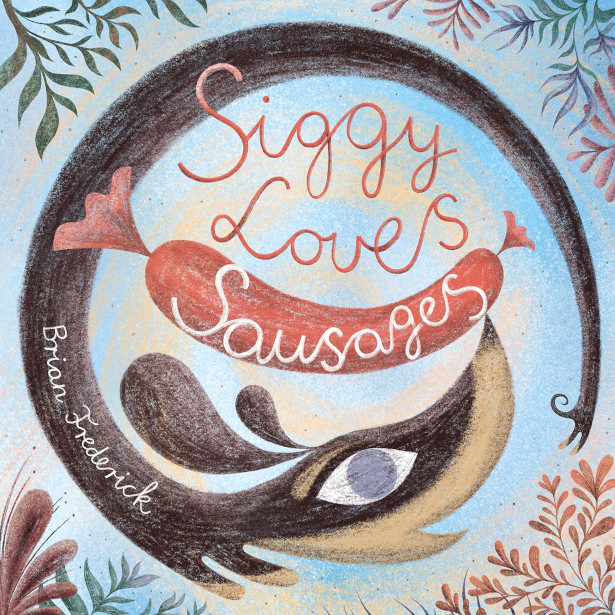 Can Siggy Keep His Word? Will this sweet little sausage dog be able to resist his favourite tasty temptations, stay true to his pledge, and save a Big Birthday Surprise?
Join Siggy, as he learns about the happiness that comes from keeping promises, during his romp through a fast and fabulous adventure that takes him into the deep dark woods, where magic sometimes happens…
About the Author
Children's book author Brian Frederick knew he wanted to be a writer at a young age, having won praise and awards for his early stories. When he writes, he finds himself entering a bubble of creativity, allowing his mind to wander into an imaginary world.Whether the story is about embracing enthusiasm and good cheer, or finding gratitude in the little things, Brian's characters are blessed with good fortune. In Brian's picture book, Siggy Loves Sausages, the magical little dog Siggy is rewarded for his positivity-with a sausage, of course!Brian's background includes being a "bit of a lawyer," but prefers writing stories rather than writing writs. His philosophy is that a great book is one that shares the beauty in everyday life. His relatability to children is evident, even if it involves fairies, as is in Siggy and The Phlower Phairies. Brian's hope is that his stories provide happiness and enjoyment to his young readers.When he isn't writing imaginative life lessons for children-whilst listening to loud indie rock music on headphones-Brian enjoys following Manchester United Football Club and walking with his wife, Havinder. Together they live in a small nature reserve, where their house is alive with birdsong and woodland critters run around the trees like a fairytale forest. A perfect haven for storytelling.To get sneak a peek at upcoming books, visit https://brianfrederickauthor.com. –This text refers to the paperback edition.
Buy at :- www.amazon.co.uk/gp/aw/d/1739906411