ROYAL KEEPERS PRODUCTS
ROYAL KEEPERS PRODUCTS IS AN AFFORDABLE, NATURAL HAIR & SKIN CARE LINE FILLED WITH NUMEROUS VITAMINS, MINERALS, HERBS, PLANTS & FRUITS THAT HAVE HEALING BENEFITS FOR HAIR AND SKIN.
THESE PRODUCTS COMBAT A LARGE RANGE OF ISSUES TARGETING EXTREME SKIN CONDITIONS SUCH AS PSORIASIS, ECZEMA, DRY PEELING SKIN, DANDRUFF, FLAKES AND MANY MORE. PRODUCTS DO NOT INCLUDE ALCOHOL, PERFUMES, OR PRESERVATIVES.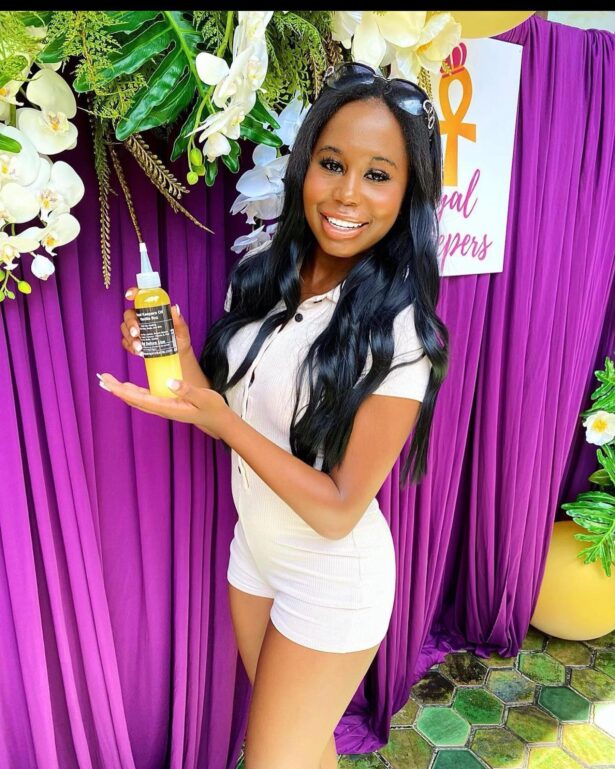 ROYAL KEEPERS PRODUCTS KEEP MEN'S, WOMEN'S AND CHILDREN'S HAIR AND SKIN AT ITS HEALTHIEST CONDITION. OILS CAN BE USED AS A DAILY MOISTURIZER FOR BOTH HAIR AND SKIN. MORE IMPORTANTLY, IT WILL PROMOTE HAIR GROW AND THICKEN THE HAIR. THE SHAMPOO CAN BE USED AS A HAIR WASH AND LIQUID BODY WASH.
THE CONDITIONER IS GREAT FOR SOFTENING AND RESTORING MOISTURE AND VITAMINS TO THE HAIR. THE BEARD/BODY BUTTER IS EXTREMELY SOOTHING, MOISTURIZING, AND NOURISHING. ROYAL KEEPERS PRODUCTS OILS KIT INCLUDES 5 OILS IN 4OZ BOTTLES PROVIDING A TOTAL OF 20OZ OF OIL: VANILLA, LAVENDER, ROSEMARY, PEPPERMINT & LEMONGRASS OILS FOR $50.
ALL OF THESE OILS WILL HEAL AND NOURISH THE SCALP. THESE OILS CAN ALSO BE USED TO MOISTURIZE YOUR SKIN ON A DAILY BASIS. THE PEPPERMINT & LEMONGRASS OILS ARE GREAT TO USE DURING THE SUMMER MONTHS BECAUSE THEY PREVENT THE PESKY BUGS AND MOSQUITOES FROM BOTHERING YOU.