REVIEW : Organic Pea Protein Powder (THE NON DAIRY MUSCLE BUILDER THAT ALSO BOOSTS HEART HEALTH), A detailed description of the Muscle Growing Aspects of these peas & antioxident properties which improve memory & concentration! Latin Name: Pisum sativum L. >>  www.indigo-herbs.co.uk
IMPORTANT SUBSTANCE \ IMPORTANT PRODUCER!

"A little research will reveal to you that these peas are a wonder substance! Contained in these little edible seeds is a larder of benefits for everyone which also are perfect for vegans and even mainstream bodybuilders! I have thoroughly researched this product and this reliable, professional and high quality producer Indigo Herbs based at Glastonbury, and I am starting to consume this product because the benefits are clear, researched and proven! I am working towards fulfilling my personal health and fitness goals and this has meant that I have introduced a vegan lifestyle and because of that I needed a non-dairy source of muscle growing protein and that is when I discovered the benefits of these yellow peas from Indigo Herbs! Its incredible to think these little yellow peas have all this nutritional value and the folks at Indigo have milled this substance with the quality control that they are synonymous with and produced this final product in a packet which makes available this handy packet size and right up to 1kg weight of yellow pea powder extracted from the yellow seeds!" InTouch Rugby Fitness Editor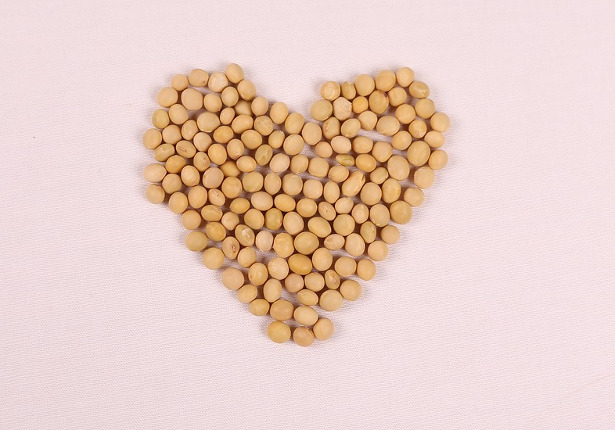 FACEBOOK | TWITTER | INSTAGRAM | GOOGLE+ | PINTEREST
Organic Pea Protein Powder
Latin Name: Pisum sativum L.
Certified Organic
78% Protein
Suitable for a Vegan diet
A great supplement for body builders and athletes
Re-sealable air tight, foil pouch
100% pure botanical ingredients, absolutely nothing added
Organic Pea Protein Powder, from Indigo Herbs, is a versatile premium quality 80% rich Organic Vegan Pea Protein Powder that can be used by athletes, bodybuilders or anybody wanting to supplement protein into their diet. Organic Pea Protein Powder is made from the finest quality yellow peas. this best protein powder can be added to a little liquid and taken daily, making a great addition to a superfood smoothie.
At Indigo Herbs we are passionate about premium quality botanicals. Explore the tabs on this page to find out more about the health benefits, quality, manufacture and suggested use of this superfood. At Indigo Herbs we are committed to empowering optimum health and nutrition and assisting you to take responsibility for your own health and wellbeing, by having access to many of nature's healing botanicals.
Also known as: Pea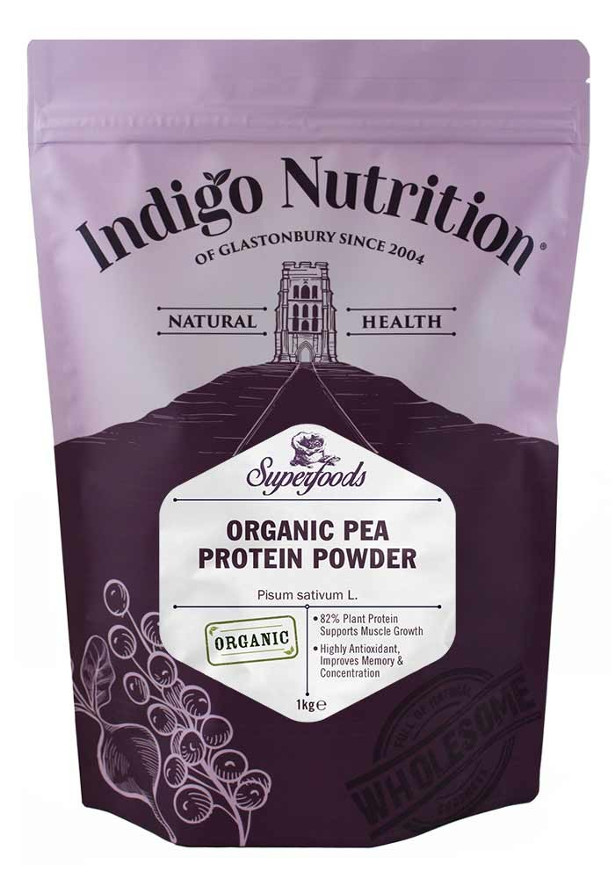 The most obvious benefit to our Organic Pea Protein Powder is not only the fact it has an 82% protein content but that this protein is in highly absorbable form, with up to 98% bioavailable.  It is a complete protein containing all 9 of the essential amino acids and is rich in "branched chain amino acids" – these have been shown to keep the body in a state of muscle building all day long making this a very popular protein supplement for bodybuilders and athletes.  Some key branched chain amino acids include; leucine, valine and isoleucine which help the body to burn fat and improve lean body tissue, pea protein is also one of the richest sources of L-arginine – a precursor to nitric oxide which is responsible for healthy circulation.
Vitamins B2 and B3 protect the central nervous system and help to maintain mental agility (an important consideration for sportspeople), with the essential minerals; zinc, copper and manganese working together to gently detoxify the body and support the immune system.
Phosphorus and iron complete the impressive nutrient profile, phosphorus helping with the repair and maintenance of body cells and tissues whilst iron supports healing and energy production.
Pea Protein is hypoallergenic making it a great alternative for people with lactose or gluten intolerance.
NUTRITIONAL INFORMATION
Pea Protein
Nutritional infoPer 100gServing 5gServing %RDA*
Daily Portion in grams 5g
Energy KJ/Kcal1610KJ/380Kcal80.5KJ/19Kcal1%
Fat5.4g0.27g0.4%
of which saturates1.1g0.06g
Carbohydrate4.8g0.24g0.09%
of which sugars0.1g0.01g
Protein78g3.9g8%
Dietary Fibre0.1g0.01g
Salt1170mg58.5mg1.0%
Vitamin B22mg0.1mg7.14%
Vitamin B326.3mg1.32mg8.22%
Potassium333mg16.65mg0.83%
Phosphorus2833mg141.65mg20.24%
Iron28.2mg1.41mg10.07%
Zinc10.7mg0.54mg5.35%
Copper1.9mg0.1mg9.50%
Manganese4mg0.2mg10.00%
RDA: reference intake of an average adult