baKblade 2, the easiest do-it-yourself back shaver on the planet >> www.bakblade.com It so efficiently removes unwanted hair from hard-to-reach areas like the back, shoulders, neck and arms.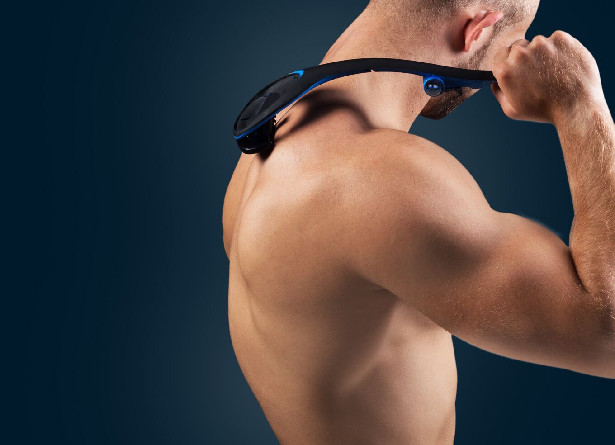 The key is the DryGlide blade, a patented safety blade designed specifically to cut body hair, which tends to be less coarse than facial hair, while also reducing cuts, nicks and razor burn often associated with disposable razors. To use, simply hold the baKblade with the teeth facing towards the skin and drag lightly across unwanted body hair. The teeth gently grab and cut the hair with no discomfort, similar to a back-scratching tool. It can be used wet or dry; no shaving cream, soap, lotion or gel is required. To see how effortlessly back hair is removed, check out this video:
Unwanted back hair is an uncomfortable reality for millions of men around the world. Conventional shavers, waxes, lasers, chemicals and electric trimmers all have limitations … or are costly and painful. The sleek baKblade 2 with a new ergonomic S-shaped design makes back-hair removal quick, easy, pain-free and affordable.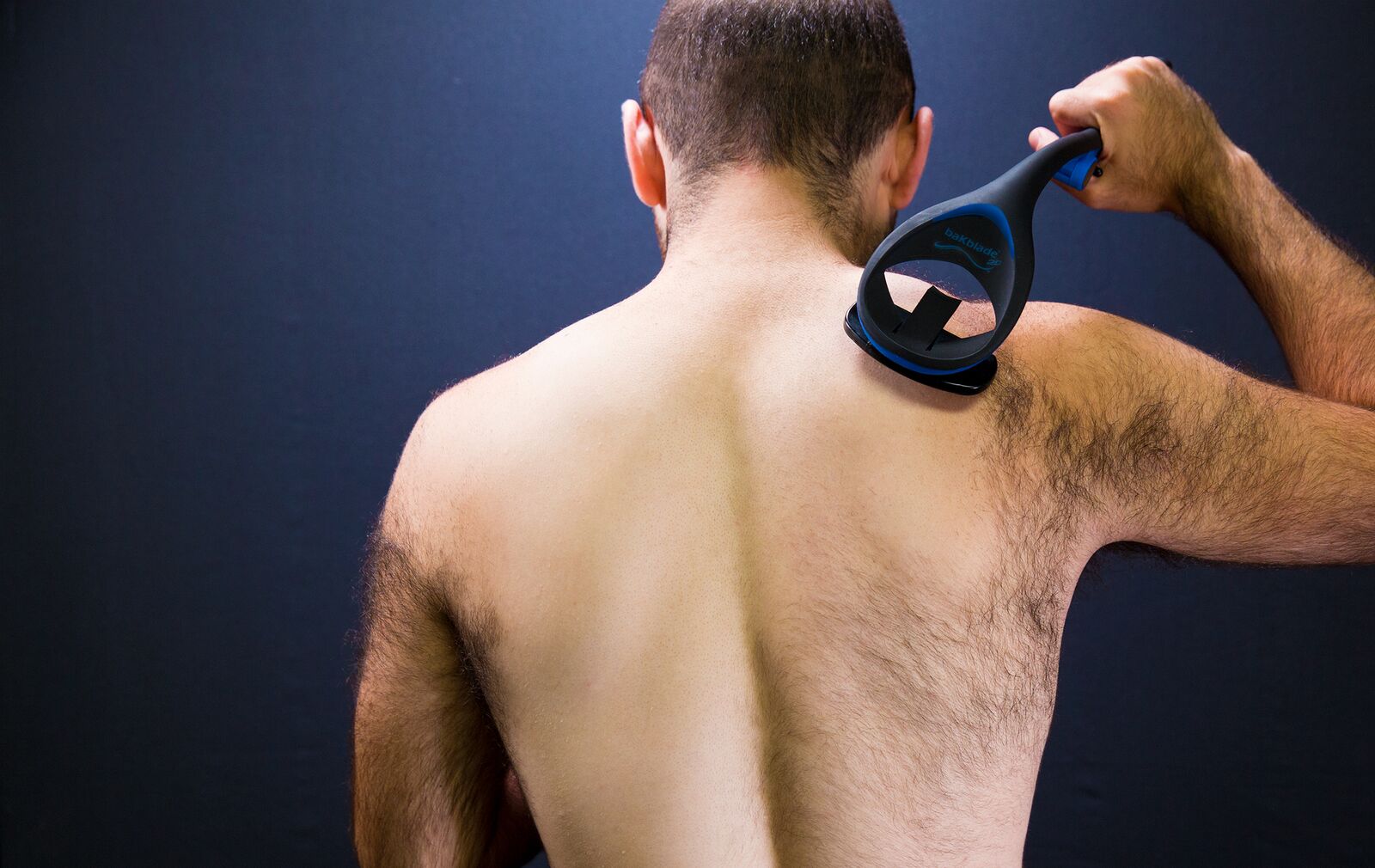 |