With rum set to be the spirit of this Summer, we are delighted to share some fabulous cocktail recipes from a handful of unique rum brands including Rhum Damoiseau, Saint Benevolence, Montanya and Ron Compañero! We've included all of the following recipes
Bar Resto: A fun and fruity affair, this cocktail serves up Saint Benevolence rum clairin mixed with pineapple, lime and celery juice alongside a star anise pod, making Bar Resto an incredibly fragrant cocktail that is shaken and then strained to serve.
Pink Guava Negroni: Bursting with colour and exotic fruit, this cocktail brings a twist to the classic Italian favourite. Rhum Damoiseau's Arrangé Pink Guava is combined with Campari and vermouth for a simple serve that is great for sophisticated Summer sipping.
Banana Mai Tai: Following on with the fruit theme, @servedbysoberon has created a Banana Mai Tai. This aperitif includes Ron Companero Gran Reserva, Giffard Banane du Brasil, lime and orgeat served over ice with a mint garnish – truly refreshing and unique!
Sandia Smash: An elegant, lively drink made with pureed watermelon, a squeeze of sweet agave and Montanya's Platino rum. The smash is served with lots of ice and a lime wheel for a sophisticated and fruity aperitif that is great for entertaining.
BAR RESTO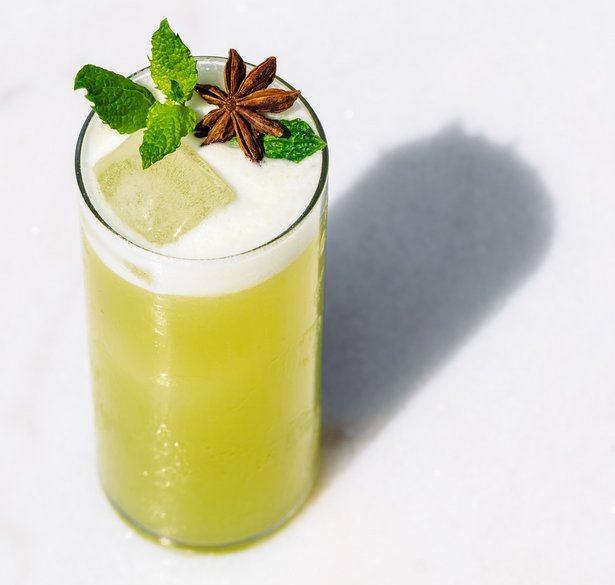 Ingredients
50ml Saint Benevolence Clairin
20ml fresh pineapple juice
15ml fresh lime juice
20ml fresh celery juice
7ml falernum
7ml Green Chartreuse
1 small pinch sea salt
1 whole star anise pod
Directions
Shake hard with cubed ice to froth pineapple juice
Strain & serve long over fresh ice
Garnish with mint sprig, fresh or dehydrated pineapple & star anise pod
Credit Line: Recipe and image belongs to Saint Benevolence, you can find out more information on their website.
PINK GUAVA NEGRONI
Ingredients
25ml Arrangé Pink Guava
30ml Vermouth
30ml Campari
Directions
Mix together in a tumbler over ice
Serve with Guava fruit garnish
Credit Line: Recipe belongs to Rhum Damoiseau with images taken and belonging to @mix.mann.
BANANA MAI TAI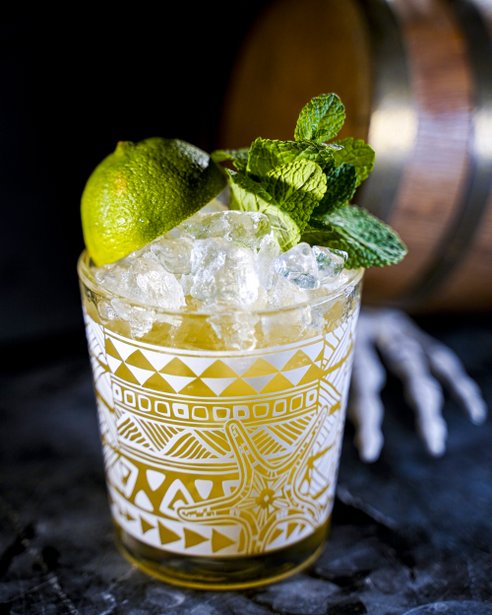 Ingredients
60ml Companero Gran Reserva
20ml Giffard Banane du Brésil
30ml Lime Juice
15ml Orgeat
Directions
Shake all with ice
Strain in tumbler over crushed ice
Top with more ice
Garnish with lime shell & mint
Credit Line: Recipe and images belong to @servedbysoberon in association with Ron Companero.
SANDIA SMASH
Ingredients
½ lime, squeezed
15ml Agave
30ml Ginger Syrup
90ml Puréed Watermelon
75ml Montanya Platino
Shake and strain into a glass. Add ice. Garnish with lime wheel.
Credit Line: Recipe belongs to Montanya, you can find out more information on their website.