Precision Sports Care In A Box – £39.99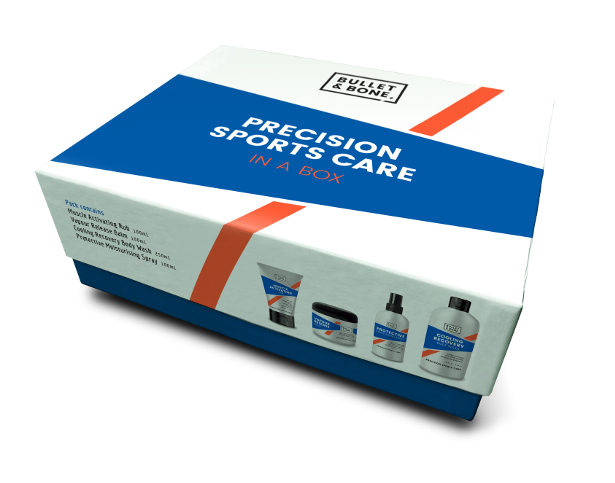 FACEBOOK | TWITTER | INSTAGRAM
The perfect gift for a sports-mad family member or friend. A complete set of all four Bullet & Bone products packed in a beautiful, high quality, presentation gift box.
The gift set provides a complete regime of products to optimise warm-up, performance and recovery to deliver the maximum possible benefits.
What better gift can you give to the special sports enthusiast in your life than one which helps improve their performance and helps them enjoy their sports more?
With all the products tested by elite athletes and recommended by Olympian, Sports Scientist and Physical Activity Expert Professor Greg Whyte OBE and Celebrity Personal Trainer and Performance Expert Winston Squire, you can trust all the products to deliver great results.
The Gift Set contains:
1 x Muscle Rub 100ml
1 x Vapour Balm 100ml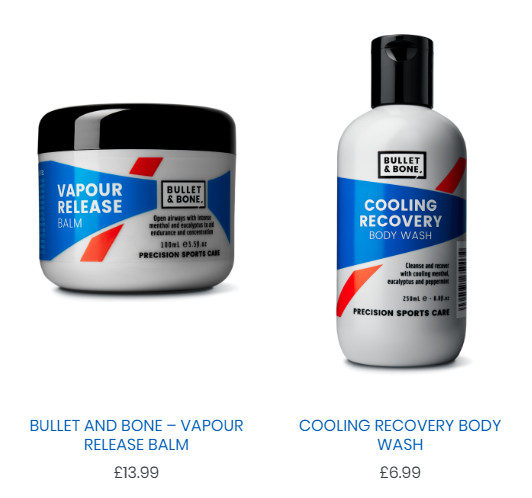 1 x Protective Moisturiser 100ml
1 x Cooling Recovery Body 250ml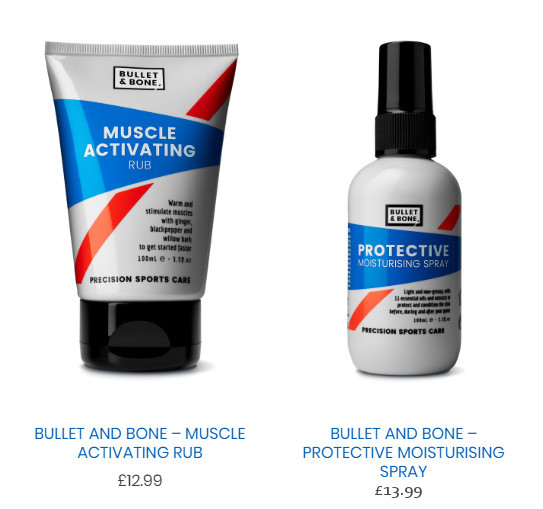 The muscle activating rub, vapour release balm, protective moisturising spray and cooling body wash all contain targeted, evidence-based properties that assist with those all-important marginal gains. The unique, power base of three active, natural ingredients across the Bullet & Bone range of maca extract, magnesium and jasmine are known to hold properties that improve stamina, speed, alertness, concentration and recovery. Like any sporting ritual these potent, topical products will be helpful for all levels of sportsmen.
The set also comes with the added benefit of an enclosed discount code offering 20% off any future purchases of the products through the Bullet & Bone website.
Bullet & Bone is a world first. It offers breakthrough, precision skincare engineered to be used when physically active and contains potent, natural ingredients that enhance sporting performance.