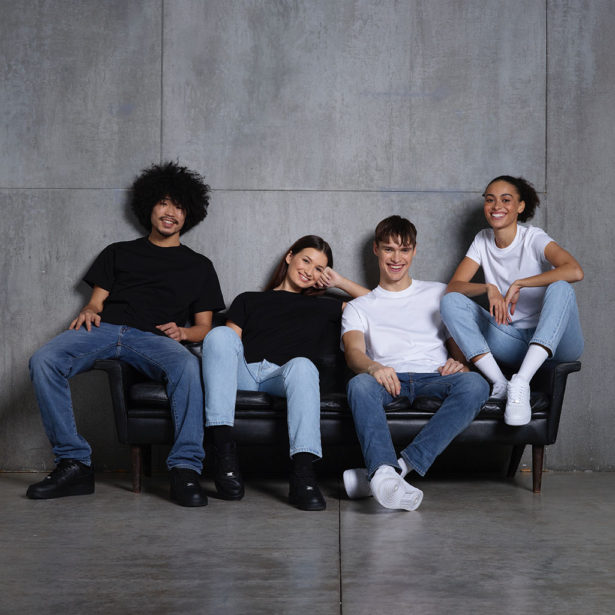 FOR HER
FOR HER – RRP £15.00
PREMIUM WEIGHT ORGANIC COTTON T-SHIRT
GOTS CERTIFIED
FOR HIM
FOR HIM – RRP £15.00
PREMIUM WEIGHT ORGANIC COTTON T-SHIRT
GOTS CERTIFIED
https://www.plainandsimple.com/products/womens-premiumweight-organic-cotton-t-shirt
Made to be Re-Made
We're on a mission to reduce waste by creating premium quality essentials that are not only made to last but can re-made into new products at the end of their life.
For us sustainability is not only about making the best product in the most sustainable way, but also taking responsibility for that product from beginning to end.
It's why we started a circular clothing company to close the loop on fashion and give people a better choice. We believe in doing the essential thing for a healthier planet.