Perfectly Salty
Salts for Cooking & Bath Salts/ shower scrubs follow @PerfectlySalty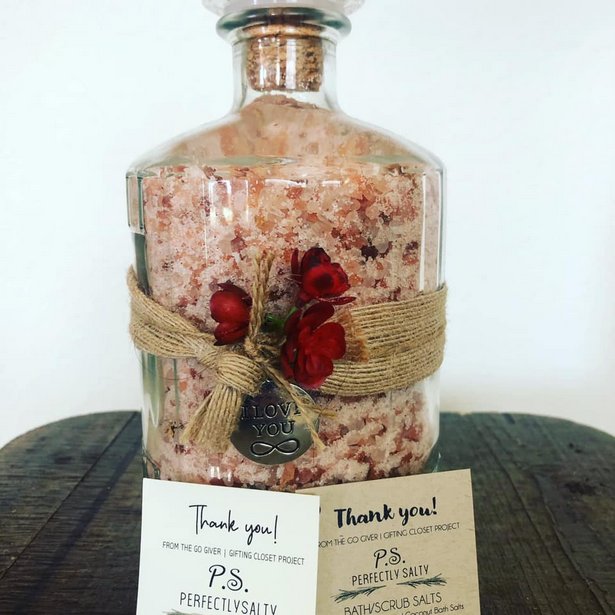 Be spoke Gifting Projects | Custom gifting | Events | Weddings | Corporate/ Clients | Projects| Eco- Sustainable| Health filled | Upcycled| Re Purpose and more …
Salts for Cooking & Bath Salts/ shower scrubs
All about the unique bottles, design, decor and of course eco, re purposing, upcycle etc.
Whats inside is useful, outside beautiful, glass bottles can be re purposed. The gift of giving and recording Full circle .
Hidden gifts in others, our earth , our essential workers too and gifting to them!!!
Perectly Salty do some very special gifting with upcycling- decor- one of a kinds and more …..etc.
As well as the basic ones too….
Follow @perfectlysalty on Instagram and like our Facebook page @ www.facebook.com/PerfectlySalty
www.linkedin.com/in/laurabucholtz
"Learn how to be happy with what you have while you pursue all that you want " Jim Rohn