NEUROSCIENTIST PREDICTS 'MEDICINAL MUSHROOM BOOM' AS WORLD-FIRST INDEPENDENTLY CERTIFIED SUPPLEMENTS LAUNCHED
* Puresport's Reishi, Cordyceps, and Lion's Mane supplements are the first ever to be approved by Informed Sport, the gold-standard independent certification body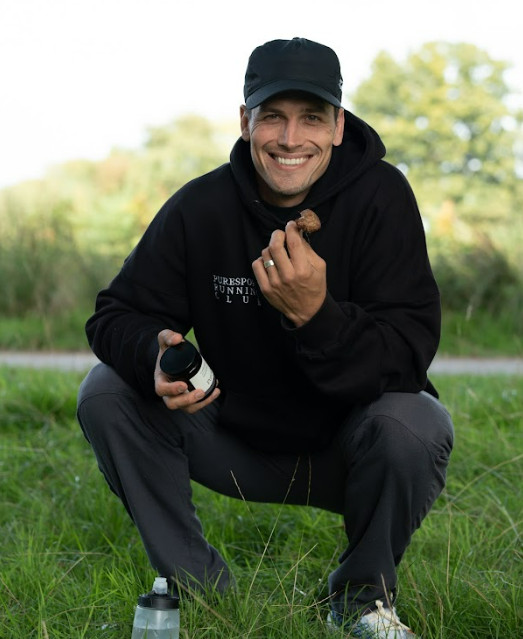 * Medicinal mushrooms used by ancient civilisations have been repurposed using modern techniques to create 100% natural products to benefit health of everybody from pro athletes to everyday office workers
* Pro athletes and rugby stars join growing list of advocates for movement described as the future of wellness
* Neuroscientist, TEDx speaker, and influencer Nicole Vignola: "We're on the verge of a boom in medicinal mushroom supplements and Puresport is at the forefront of it"
A NEUROSCIENTIST and wellness expert with one of the biggest online followings in her field has hailed a revolutionary new line of gold-standard medicinal mushroom supplements as "at the forefront" of a growing global wellness movement.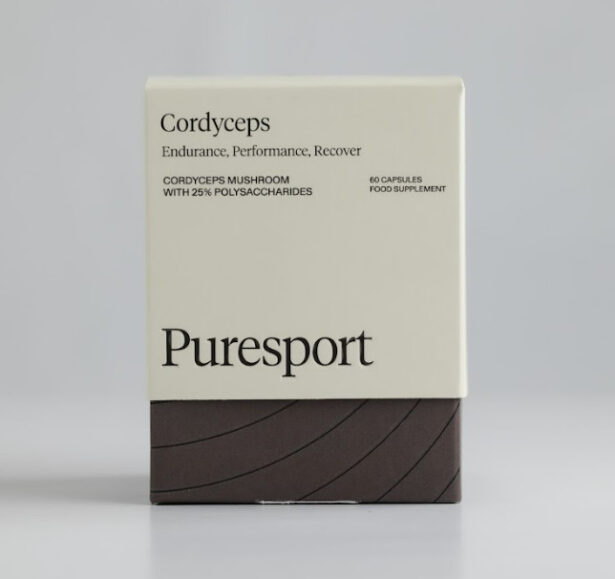 Nicole Vignola – a research consultant specialising in brain health – has given her "full backing" to Puresport [4]'s new range of single-strain, high-strength medicinal mushroom capsule supplements, which can help optimise mind and body to profoundly support the body and brain.
The three products – Reishi, Cordyceps, and Lion's Mane – are the first range of mushroom supplements ever to be certified by Informed Sport – the gold standard in sport and wellness supplements – meaning they are the most tested and trusted in the world.
Reishi helps with deep sleep, and supports the gut microbiome; Cordyceps has been shown to benefit heart-health, performance, and endurance; and Lion's Mane has been found to have neuroprotective compounds, and can nurture long-term brain health, and help boost focus and concentration.
The supplement range has already received the backing of top level pro-athletes – including Scotland rugby international Finn Russell and pro-player Greig Laidlaw – but is designed for use by everyone, from sportspeople to everyday office workers.
"I am so excited by this product," said brain-health expert and TEDx speaker Nicole, who is followed by almost 300k people on social media.
"We are on the verge of a boom in the use of medicinal mushroom supplements, and Puresport is right at the forefront of it.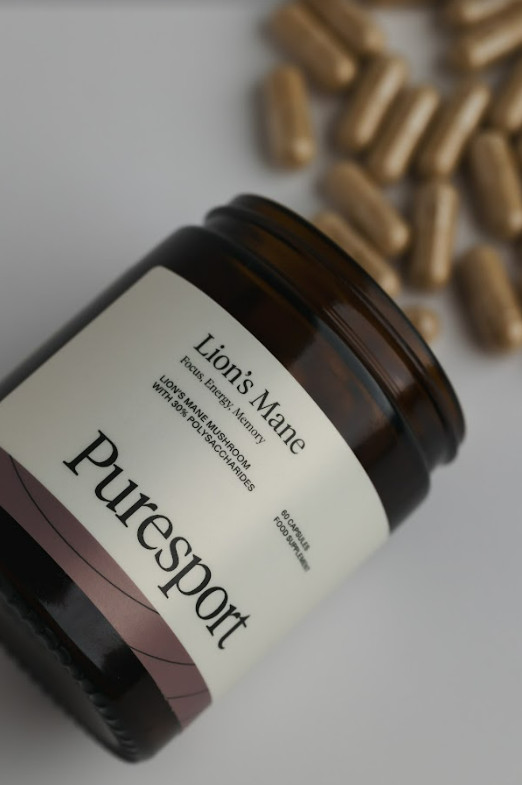 "It was of the utmost importance to me to delve into the research behind these supplements, and I am thoroughly impressed. Pure Sport has left no stone unturned in thoroughly investigating the impact on
brain health these supplements have, and it is because of this that Im giving them my full backing.
"We know that Lion's Mane, Reishi and Cordyceps have a range of benefits when it comes to cognitive and physical training, which is undoubtedly advantageous for sportspeople, but also for those dedicated to taking the first steps towards looking after their brain health.
"The most important thing about these products is implementing a habit around using them. We know we can't reap the full benefits of supplementation without adopting a regular exercise routine and nutritious diet and when it comes to achieving a healthy, holistic lifestyle, it's important to introduce these practices sooner rather than later.
"Taking a proactive approach to looking after our brain health doesn't start when we're 50 or 60. In order for us to optimise both our cognitive and physical performance, we should embrace supplement use as soon as we can – in a mindful and healthy way."
The use of mushrooms to improve body and mind stems back thousands of years, with ancient Japanese, Chinese, Roman, and Egyptian civilisations understood to administer them as medicines and natural remedies.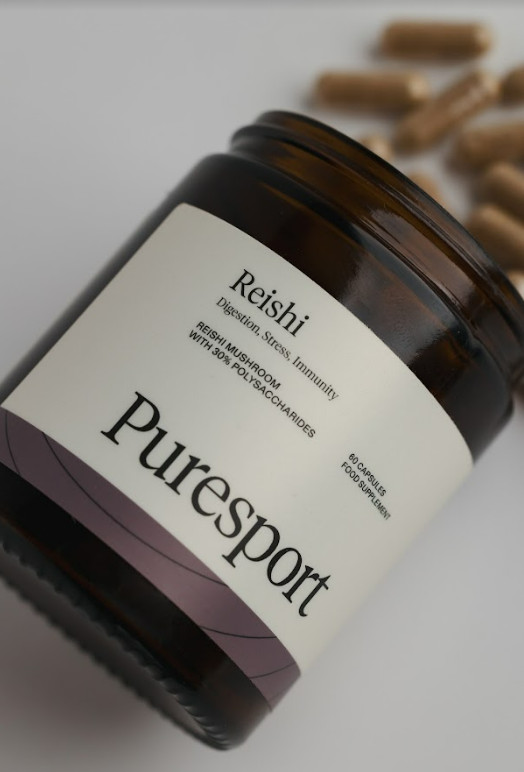 Modern scientific analysis has discovered that mushrooms such as Reishi, Cordyceps, and Lion's Mane are rich in nutrients and active properties including vitamins, minerals, enzymes, nerve growth factors, amino acids, antioxidants, and polysaccharides.
Grayson Hart, founder of Puresport, said: "There is a very good reason humans have used mushrooms for medicinal and wellbeing purposes for centuries, with strong evidence of their use amongst some of the most advanced ancient civilisations in history.
"We've studied those ancient practices, tried and tested over hundreds of years, and married them to modern scientific techniques to create truly innovative, natural, safe, and effective wellness products designed for life. We're firm believers that optimal health is for everybody.
"This is just the beginning. The potential of mushrooms to revolutionise the wellness market is astonishing. This is the future of wellness and Puresport is at the forefront of it.
"The Informed Sport certification – the first of its kind – was an absolute must for Puresport, and a clear demonstration of our commitment to the highest standards in testing. There are no mushroom products out there that have been tested more. It's all part of the confidence we want our customers to have in our products.
"We don't want to simply provide products though, Puresport is about much more than that. We want to educate and advocate for the use of mushrooms in wellness and be a place where members of our growing community and beyond."
The Reishi, Cordyceps, and Lion's Mane capsules complement Puresport's existing use of mushrooms in its products, including Mushroom Complex, which contains Lion's Mane. Lion's Mane and Chaga are also used in Puresport's Boost Capsules, while the firm's Trust Your Gut capsules make use of Reishi. The brand's use of mushrooms doesn't stop there, with significant portions of sustainable packaging also derived from mycelium.
Founded in 2018, Puresport has grown quickly by creating an authentic and expanding community around the brand, already attracting almost 50,000 followers across social media. The model has been driven by collaborations with similar-minded fitness and wellness brands including £1 billion valued 'unicorn' Gymshark.
The company has also circumvented restrictions on advertising CBD products online through its fervent community of advocates, with more than 11,000 people attending the Puresport run clubs, yoga classes, fitness summits, and a host of other brand events in the first half of 2022 alone.
The £12 million-valued firm began as a producer of natural, fully WADA compliant, CBD pain relief for drug tested athletes, and has since expanded into new markets selling more than 100,000 products across an expanded range catering for wellness needs including sleep, stress, and fitness. Puresport turned over £2m before tax in 2021, with revenues on course to grow to £2.8m this year.
Last month, Puresport raised more than £1.5m through a crowdfunding plan backed by pro athletes including British and Irish Lion Finn Russell, which will be used to fund expansion into retail and overseas
markets.
For more information on the Puresport mushroom range visit puresport.co .