RECIPE! Unicorn Chip Pancakes With Marshmallow Sauce Bring some colour to your Pancakes! Great for the whole family to enjoy! www.oetker.co.uk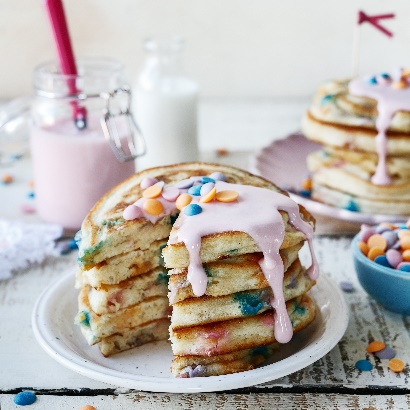 40 Minutes
Serves 16
Ingredients:
For the Pancakes
115g plain flour
pinch of Salt
1 tsp (1 sachet) Dr. Oetker Baking Powder
25g caster sugar
1 large egg, beaten
100ml whole milk
100g Dr. Oetker Unicorn Chips
10ml vegetable oil
For the Marshmallow Sauce
100g Dr. Oetker Heart Marshmallows
100ml double cream
Method:
1. Sift the flour, salt, Baking Powder and sugar into a large bowl and make a well in the centre. Add the egg and milk and gradually whisk into the dry ingredients until well blended. Stir in the Unicorn Chips.
2. Heat a heavy based frying pan or griddle pan, add some of the oil and allow to heat, then drop 2 tablespoons of the batter into the pan to make each pancake.
3. Cook over a medium heat until bubbles appear, this takes about 2 minutes. Flip the pancake over with a slice or palette knife to cook the other side until it is golden brown.
4. Lift pancakes onto a cooling rack that is covered with kitchen towel and place more kitchen towel lightly on the top. Cook all the pancake batter and if necessary add more oil to the pan.
5. For the Marshmallow Sauce: In a saucepan gently melt the Heart Marshmallows with the cream. The sauce will thicken slightly as it cools. It can be reheated gently if needs be.
The Copper Stone Pans £19.99-29.99
Cook up a storm this Pancake Tues with Copper Stone Pans (£19.99-29.99 from www.JMLdirect.com).

PEACH, ORANGE AND PASSION FRUIT PANCAKES
Recipe by Fiona Hunter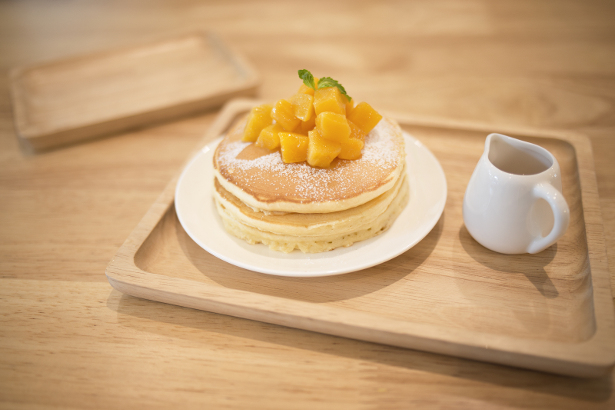 FACEBOOK | INSTAGRAM | PINTEREST
Serves 4
Ingredients
400g pot Nature's Finest Peaches in juice, drained
Zest and juice of 1 orange
1 tsp arrowroot
4 passion fruit, seeds removed
For the pancakes:
135g plain flour
1 tsp baking powder
1 tbsp granulated sugar sweetener, such as, Canderel
Pinch salt
120mls semi skimmed milk
1 large egg, lightly beaten
2 tbsp raspseed oil plus extra from frying
fresh mint to decorate
1. Drain the peaches, reserve the juice and cut up the fruit. Place the juice, with the zest and juice of the orange in a small pan, bring to the boil, reduce the heat and simmer for 10mins. Mix the arrowroot with 1 tsp of cold water and add to the juice. Stir in the passion fruit.
2. To make the pancakes sift the flour, baking powder, sweetener and salt into a large bowl. In a separate bowl whisk the egg, milk and oil.
3. Pour the milk mixture into the flour and using a fork beat until you have a smooth batter.
4. Heat a small frying pan over a medium heat, when the pan is hot wipe the surface with some oiled kitchen paper. Add a ladleful of batter and cook, wait until the surface of the pancake begins to bubble then turn it over and cook until both sides are golden, and pancake has risen Remove the pancake from the pan and keep warm while you cook the rest of the pancakes.
5. Stack the pancakes on a plate, top with the peaches and decorate with a sprig of fresh mint. Transfer the fruit sauce into a sauce jug and serve alongside the pancakes
Chia Seed Pancakes with Chia Raspberry Compote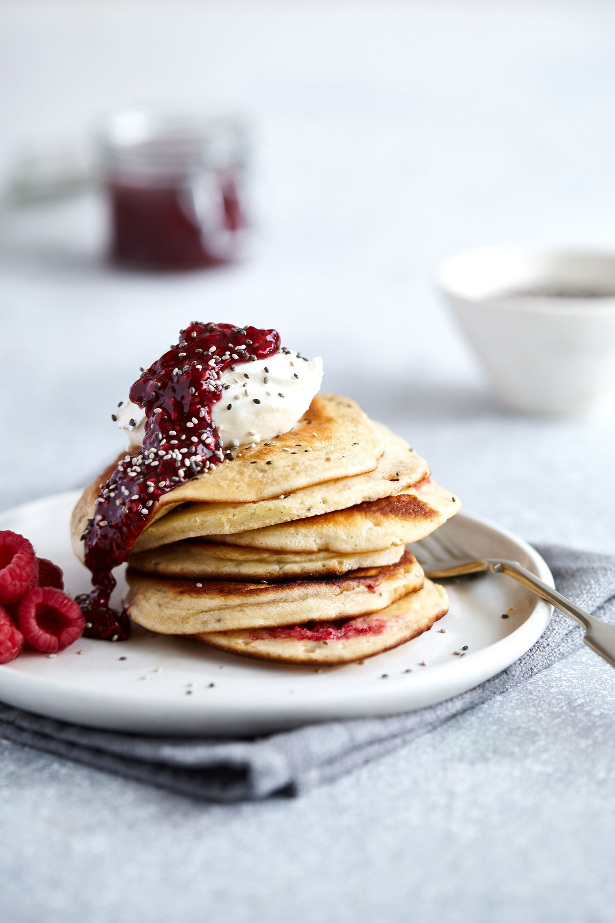 Ingredients for the Pancakes:
90g mascarpone, plus a little extra for serving
150g wholemeal flour
1 heaped tsp baking powder
80g caster sugar (or coconut sugar)
1 tsp vanilla extract
3 eggs, separated
90ml milk
1 tbsp. The Chia Co chia seeds
Ingredients for the Raspberry Compote:
1 tbsp. The Chia Co chia seeds
300g raspberries
4tbsp caster sugar (or coconut sugar)
Method:
Mix together the egg yolks with the sugar, vanilla and mascarpone. Fold through the flour and baking powder. In a separate bowl whisk the egg whites into soft peaks and then stir through the other batter along with the milk and chia seeds. Set aside.
Meanwhile, place the sugar and raspberries, reserving a handful for serving, into a small pan and place on a medium heat to combine and become jammy, about 10 minutes or so. Once ready, take of the heat and stir through the chia seeds, you may need to add a splash of water.
Place a frying pan on a medium heat and melt into it a knob of butter. Evenly spoon in the pancake batter to the size you wish, about 2 tbsp. per pancake is a good amount. Cook on each side for about 3 minutes until golden and puffing. Flip and do the same on the other side.
Serve with the extra mascarpone and the reserved raspberries.
Shake up the nutritional value in your meals, every day. Ideal for sprinkling over pancakes, on salads at lunch, or shaken into baking – the brand new convenient Chia Shaker sprinkle jar of sustainably grown chia seeds is your go-to health boosting condiment. Available nationally in Sainsbury's supermarkets, the new Chia Shaker is a must-have store cupboard essential for 2018, 230g Jar £4.30.
For more recipes, visit www.thechiaco.com

1000 baby greens pancakes – Where the Pancakes are
Feeds at least 6 hungry men and women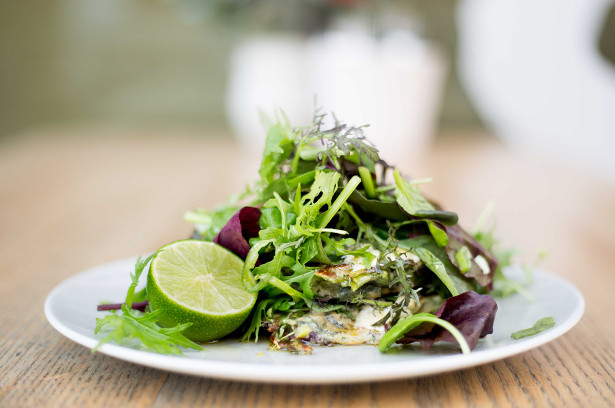 INGREDIENTS:
For the pancakes
480gr of your preferred pancake batter
4 teaspoon of cumin
400gr of chopped spring onion
8 chopped mild green chilli
800gr of mixed baby leaves
For the butter:
250g unsalted butter – softened
2 limes – juice and all zest
¼ teaspoon seasalt
½ teaspoon of white pepper
2 tablespoons of finely grated garlic
3 tablespoons of coriander
1 teaspoon of chilli flakes
To serve:
4 limes – quartered
More leaves of any nature, drizzled with olive oil
How to:
First make the butter (make at least about 30 mins in advance, so it has time to harden in the fridge) by mixing all the ingredients. Requires lots of vigorous whisking to absorb all the lime juice.
When ready to eat, (these need to be eaten hot form the griddle), mix all the ingredients for the pancakes together – just fold the batter gently – and scoop onto the griddle. Aim for 10cm diameter pancakes.
Serve two pancakes on each plate, 2 slices of butter in between, two slices on top, place a handful of fresh leaves on top of that, drizzled with olive oil and some lime quarters.
GET PANCAKE DAY-READY WITH THESE MUST-HAVE PRODUCTS FROM VITINNI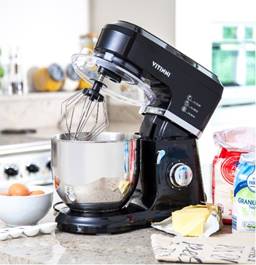 Simple Pancake Day Solutions from Vitinni
Premium kitchen appliances launched in time for Pancake Day
– With prices from £22.99 at Alfresia.co.uk
Pancake Day is the perfect excuse to treat ourselves to unlimited pancakes and indulge in the tastiest of toppings. Whether the choice of pick is savoury or sweet, Alfresia is here to help.
The new and affordable Vitinni range is not only a stylish addition to any worktop, but it could make your Pancake Day that little bit easier. Here are the products you need to know about.
Pancake Prep
This Vitinni Stand Mixer 800W 4.2L Capacity (£64.99) is the perfect appliance to help with Pancake Day preparations. It makes light work of mixing needs in the kitchen and its sturdy design and glossy finish will ensure it looks the part. Featuring a variety of three-arm attachments, which are each connected to the variable speed control and a spacious 4.5L capacity, this tool will be the perfect baking assistant long after Pancake Day.
Ready Steady Crepe
This Vitinni Raclette Grill with Crepe & Pancake Plate (£29.99) is the ideal gadget for making Pancake Day a super fun activity for friends and family. The upper plate features a circular smooth base, making it the perfect platform for pouring on the batter and watching the pancakes take form. The plate is also removable, making it easy and quick to clean after every use.
Not solely an appliance for Pancake Day alone, the raclette grill is also ideal for preparing meat, fish, vegetables, cheese and so much more, so the party never needs to end.
Large ice cream makerIce Cream Toppings
This Vitinni Large Ice Cream Maker (£22.99) is a wonderful tool for making delicious Pancake Day toppings. This clever gadget makes a breeze of creating tasty ice cream, sorbets and yoghurt delights at home. Complete with a double insulated 1.5L bowl, there will be more than enough for toppings galore. What's more, these frozen treats take less than 20 minutes to make, meaning it can be freezing while the pancakes are cooking.
Alfresia.co.uk sells a unique range of garden and conservatory furniture, cushions, barbecues, outdoor heaters and premium kitchen appliances via its website.
For more information, visit www.alfresia.co.uk.
Flippin' great pancakes for Shrove Tuesday
Tefal and nutella® team up for tasty pancake treat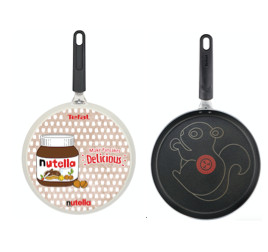 The world's number one cookware brand, Tefal, is gearing up for Shrove Tuesday on February 13th 2018 and this year the Creative Pancake Pan range will bring your pancakes to life – all with delicious nutella®.
Tefal has teamed up with nutella® to create an exclusive Tefal & nutella® gift pack for all those pancake lovers. The pan's design features the iconic nutella® jar on the outside and a 200g jar of nutella® is included in the gift pack, which is exclusive to Tesco, to get you pancake ready.
Nutella® has a unique taste that everyone loves and one heaped teaspoon is the perfect way to make yummy pancakes with nutella® this Shrove Tuesday.
To add to the fun, the pan also has a squirrel design inside the pan, which you can trace to create your own creative pancakes.
Making it even easier to perfect your pancake like a pro, the pan comes with Tefal's patented Thermospot that turns solid red once the pan has reached the perfect cooking temperature – to avoid undercooking or overcooking.
Tefal's new and improved easy plus non-stick coating will make pancake flipping even easier! The range is also dishwasher safe and compatible on all hob types, excluding induction.
Bundle
· Tefal & nutella® gift pack – Tefal & nutella® pancake pan (25cm), squeezy bottle and jar of nutella® (200g): RRP £15 from Tesco

To celebrate pancake day, Borough Market's renowned Roast restaurant has come up with a tasty twist on the traditional lemon and sugar flavour combination: the lemon meringue crepe.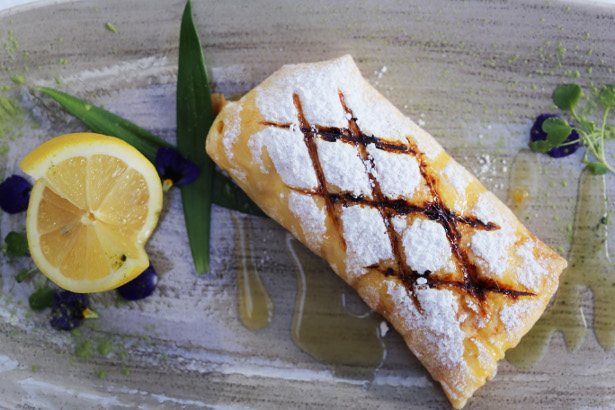 Available for just £1 when you order two courses from the a la carte menu on 13th February, this delicious treat is bound to brighten up your Tuesday.

Fluffy Ricotta and Cinnamon Pancakes with Griddled Pink Lady® Apples and Honey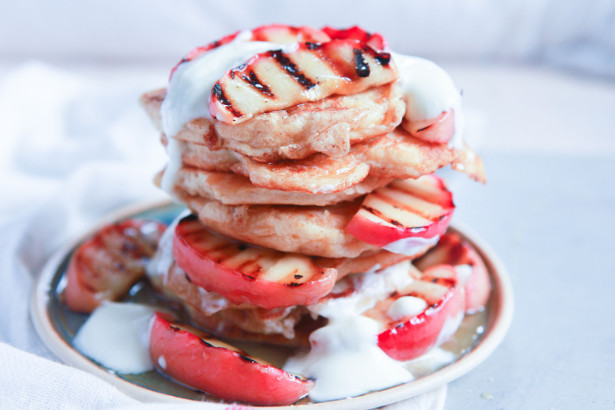 Treat yourself to a breakfast of champions with this Pink Lady® pancake recipe. Featuring the perfect flavour combination of cinnamon and delicious griddled Pink Lady® apple slices, this recipe is guaranteed to please!
Makes 10 pancakes
10 mins to prepare
10 mins to cook
What you'll need:
3 Pink Lady® apples
Juice of 1 lemon
250g plain flour
1 tsp baking powder
2 tbsp cinnamon
4 eggs, separated
300g ricotta
190ml milk
2tsp butter
100g low-fat plain/greek yogurt, to serve
2 tbsp honey, to serve
What to do:
1. Heat a griddle pan on a high heat. Meanwhile halve the apples and remove the core. Cut into wedges and cover in lemon juice. Place onto the griddle pan and cook until you have griddle marks and the apples are softened slightly.
2. Sieve the flour, baking powder and cinnamon into a large mixing bowl. Add the egg yolks and ricotta, and begin to stir while adding the milk.
3. Whisk the egg whites until you have soft peaks. Fold the egg whites into the ricotta mix until fully combined.
4. Heat a non-stick frying pan on a medium/high heat and add the butter. Ladle some of the mix into the pan and cook until golden brown on one side then flip. Repeat until you have used up all the batter – you should be able to make around 10 pancakes.
5. Serve the pancakes with the griddled apples, yogurt and honey
Nutritionals – per pancake
• 212kcal
• 7.2g fat
• 3.6g saturates
• 29.2g carbohydrate
• 9g sugars
• 2.3g fibre
• 9.6g protein
• 0.3g salt
The Copper Stone Pans £19.99-29.99
Cook up a storm this Christmas with Copper Stone Pans (£19.99-29.99 from www.JMLdirect.com).

For a style-conscious chef, the look of the pans is just as important as their usability on the hob. Copper Stone Pans are beautiful, professional and high-quality, making cooking a dream!
Chambord pancake mixture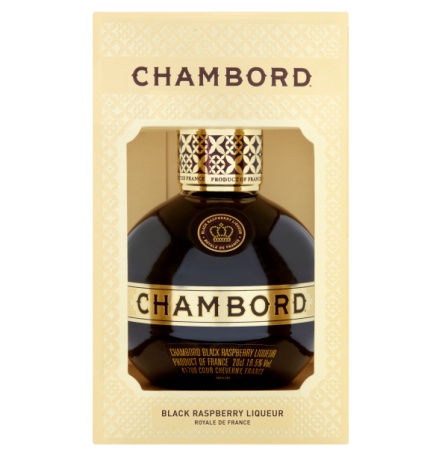 50g plain flour
50ml Chambord
75ml whole milk
Combine all the ingredients and stiiiirrrrr until smooth. Be sure to sieve the flour to ensure no lumps. And bon! A pink pancake awaits you.
Chocolate drizzle
40g white chocolate or dark chocolate
50ml double cream
50ml Chambord
Melt the white or dark chocolate in a bowl above a pan of steaming water.
Add the double cream gradually, whilst whisking oh so thoroughly.
Once all the cream is in, add the Chambord and continue to whisk until the mixture is thick enough to cover the back of a spoon. Voila! A fantastique drizzle for your popping pancakes.
If you fancy a tipple with your pancakes, peek your eyeballs at these simple cocktail recipes
Chambord Royale
You take the fizz, you top with Chambord, and puff! Now watch your bubbles transform into the colour of love.
Ingredients
15ml Chambord Black Raspberry Liqueur
125ml Champagne, prosecco or cava
A raspberry (to garnish)
Method
Pour your favourite fizz into a flute glass and top with Chambord. Garnish with a raspberry.
French Martini
Take pineapple juice and shake, shake, shake it with Chambord and vodka. Voila! The perfect romantique creation.
Ingredients
20ml Chambord Black Raspberry Liqueur
40ml vodka
60ml pineapple Juice
Method
Vigorously shake Chambord with vodka, pineapple juice and plenty of ice.
Please the eyeballs with this pretty Chambord Black Raspberry Liqueur gift
Treat your love, your belles or just yourself to a 20cl bottle of Chambord packaged in a beautiful gold box. Available from all participating major supermarkets throughout the UK. RRP: £7.00. Bon!
Enjoy your first ever guilt-free Pancake Day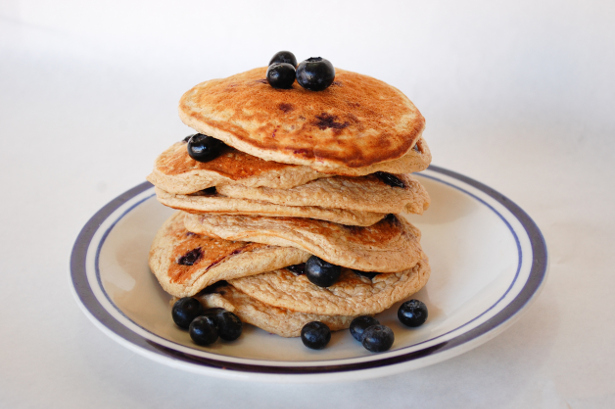 The thought of sticky syrup smothered pancakes will be enough to tempt most of us away from our New Year healthy focus, but what if you didn't have to derail your diet with refined sugars and saturated fats this Shrove Tuesday?
To help you stay on track, sports nutrition brand, Cellucor and its team of chefs have created the ultimate guilt-free pancake recipe –
Banana Coconut Pancakes
2/3 of a scoop of Cellucor Whipped Vanilla Whey Protein
1/3 cup (45 g) of ground oats or oat flour
2 tablespoons of desiccated coconut
2 teaspoons of baking powder
2 large egg whites
¼ cup (60 ml) of unsweetened almond milk
3 tsp of pure vanilla extract
One small banana
Method
Combine all dry ingredients in a bowl
Add the egg, vanilla and milk and mix well
Slice banana into fine pieces and set aside
Heat a non-stick frying pan to a medium heat and once hot, isperse the batter to make four pancakes – placing banana onto the uncooked tops of your pancakes
When bubbles appear on the top of your pancakes, flip to cook the other side for about 45-60 seconds
Serve with the extra uncooked banana and enjoy with a syrup of your choice!
WW Jerky Pancakes Blog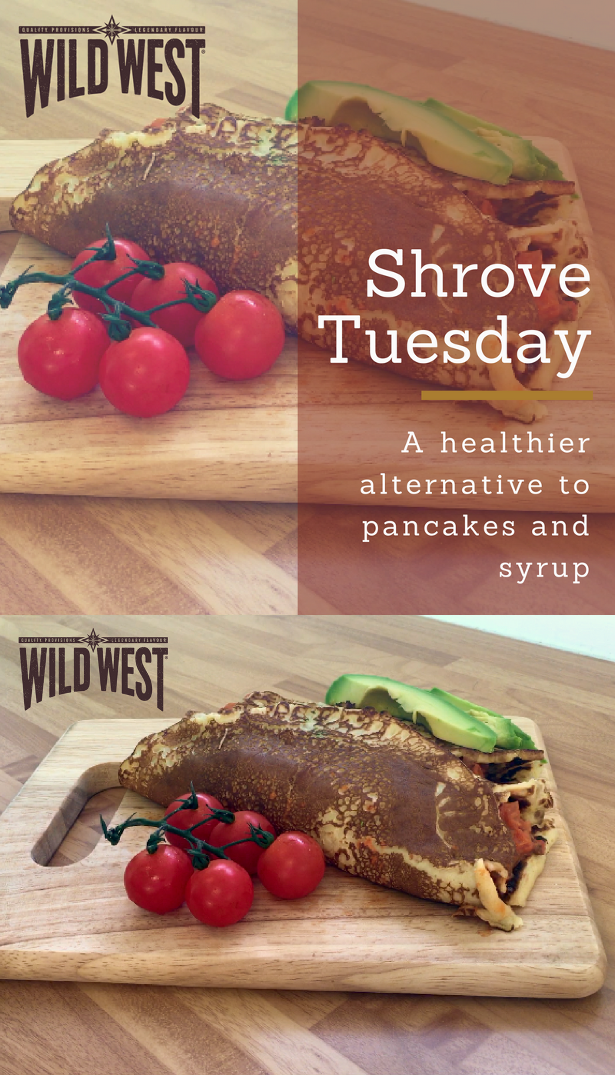 Fancy something a bit different this Pancake Tuesday? We've got it covered! Wild West Beef Jerky Savoury Pancakes are a tasty alternative to your usual pancakes and syrup.
You will need the following ingredients:
For the pancakes:
• 55g of plain flour
• 1 egg
• 150 mls of milk
• Pinch of Salt
For the filling:
• 1 chopped onion
• 2 chopped garlic cloves
• 1 can of chopped tomatoes
• 40g-50g of thinly sliced Wild West Original Jerky
• Pinch of Salt & Pepper
• 1-2 Table Spoons of double cream (optional)
• ½ a chopped tomato tin of water
Pancakes
1. Sift the flour and salt into a large bowl. In another bowl, whisk together the egg and milk until smooth. Slowly pour the egg and milk mixture into the bowl of flour whilst whisking. Whisk until the batter is smooth.
2. Meanwhile, heat a frying pan on a high heat. Pour oil onto the pan and swirl it so the pan is coated. Pour the pancake batter into the centre of the pan and manoeuvre the pan so a thin layer of batter coats it.
3. Fry the batter until golden brown, then flip it over onto the other side and fry until golden brown. Repeat until mixture is finished.
Filling:
1. Dice the onion, finely chop the garlic and slice the jerky into small pieces. Fry the onion until translucent and add in the garlic. Once the garlic is cooked, add in the jerky. Pour in the chopped tomatoes, water and stir. Add in a pinch of salt and pepper. Bring to the boil and leave on a simmer until the mixture becomes thicker.
2. Once the mixture has thickened, pour in the double cream (optional). Add seasoning to taste.
3. Spoon the mixture onto the pancakes. Roll up and enjoy!
Shrove Tuesday Swaps to Save Teeth
The best and worst pancake toppers for your teeth
Dental experts guide for low sugar alternatives
Peanut butter over honey and yogurt over ice cream to maintain oral health
February 2018
Syrup, sugar, and sprinkles spring to mind as Shrove Tuesday approaches, but this day of indulgence can be seriously detrimental to oral health. The excessive sugar in popular pancake toppings erode teeth enamel and can lead to cavities, yellow teeth, and bad breath.
For those still going strong with their New Year diets, the team of dental experts at teeth whitening brand White Glo, have put together a guide on the pancake toppers to save your waistline and your teeth from sugar over load, whilst still enjoying all the tempting treats on offer.
Swapping lemon and sugar for fresh fruit and cinnamon will not only reduce the inevitable insulin spike but cutting the acid from the lemon will decrease damage to the tooth enamel. The experts recommend choosing strawberries for the least likely chance of acid damage and their malic acid will also help brighten teeth colour.
Chocolate spread is another of the UK's favourite toppings of choice, but Nutella contains 8.6g of sugar per portion and the highly addictive combination of palm oil and sugar makes portion control unlikely. Replace the spread for raw cacao nibs to satisfy the sweet cravings, without the added sugar. However, if a drizzle of chocolate can't be resisted, opt for Tiptree chocolate spread for slightly less of the sweet stuff at 7.1g of sugar per portion.
While honey and maple syrup are natural sugars, they still soften the teeth enamel. Rowse honey contains 12.2g and Clarke's maple syrup has only slightly less at 10.6g per portion. The experts recommend opting for a natural protein packed peanut butter like Whole Earth's version, for just 0.5g of sugar.
Ice cream is another pancake favourite but swapping for a natural Greek yogurt will more than half the sugar consumption from roughly 12.2g to just 5.1g. The added calcium in the yogurt will stick to plaque on teeth to rebuild any damaged enamel, making it the ideal dairy alternative.
White Glo's dental expert, Jordan Kirk explains, "While it may seem obvious, brushing your teeth after eating sugary foods is essential to not just good oral health but also to keeping your teeth white. The teeth enamel is naturally white, but as it gets worn down by sugar, the yellow layer underneath starts to show through. The thinner your enamel becomes, the more yellow your teeth will appear. Using a daily whitening toothpaste like White Glo's Professional Choice, will combat this and help restore a white smile."
Jordan continues, "Pancake day is often seen as a day of indulgence before giving something up for Lent, but by making a few simple swaps you can still enjoy your favourite treats, without the added damage to your teeth. Enamel damage can last long after high sugar foods are consumed, so I'd recommend brushing your teeth more than you normally would, to get rid of excess sugar from your mouth."
Follow the expert's advice this Pancake Day and make choices to drastically reduce the damage to your teeth and smile.
For more information on how to look after your teeth and keep a white smile visit http://www.whiteglo.com/
"I LOVE GOO"
EGG-SPERT BAKER LIAM CHARLES WHIPS UP SOME GOO-EY CREME EGG RECIPES FOR VALENTINE'S AND PANCAKE DAYS
If you're searching for an egg-tra special way to say "I love goo" this Valentine's Day, or want to add an eggs-otic twist to your pancakes on Shrove Tuesday, look no further as Liam Charles of Great British Bake Off fame has joined forces with Cadbury Creme Egg to create a series of irresistibly goo-ey recipes.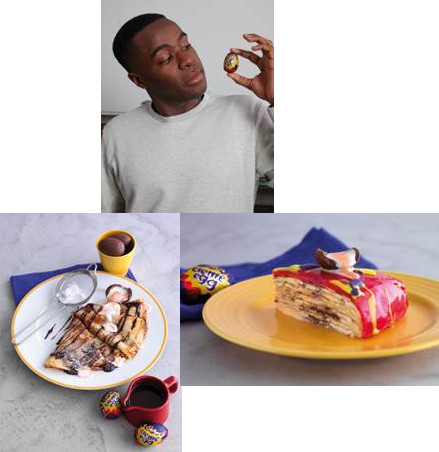 The egg-citing new recipes are easy to recreate at home, and are bound to set hearts racing and make pancakes worth flipping. They include:
For Pancake Day:
Creme Egg pancake calzone– an Italian twist on the traditional pancake, folded over and filled with a delicious oozing melted Cadbury Creme Egg
Creme Egg crepe cake – a gooey stack of pancakes, with an oozing zesty lemon ricotta filling and an edible 'foil wrapper', topped with a nest of mini Cadbury Creme Eggs
For Valentine's Day
Goo-ey date pudding – a cheeky twist on a classic dessert, with a Creme Egg hidden in the middle, perfect for romantic dates
Goooo-fancy – a dessert to win over your loved one, with an oozing Creme egg inside and ganache kisses
The recipes are designed to bring fun (and some love) into the kitchen during February, and celebrate the return of the Cadbury Creme Egg which is now back on shelves nationwide until 1st April. So, make sure you get your hands on one before they're goo-ne!
Liam Charles comments: "I love pancakes, and always eat more than one. But, sometimes they need an egg-tra special twist – my favourite goo-ey treat, a Cadbury Creme Egg! Also, they add a perfect twist to Valentine's Day bakes – delicious and dateworthy! I had great fun trying the different recipes out – and eating the results. And they're so easy to do at home – you can be a novice or a pro, it doesn't matter – either way, the results are truly cracking".
For those wanting an egg-stra helping hand with Liam's creations, here's a simple a step-by-step recipe video from Liam himself, including tips and tricks – https://youtu.be/KQCqxRuo7Sc
And, if you're looking for an even more eggciting way to celebrate the return of the Cadbury Creme Egg, you can head down to Creme Egg Camp – an immersive haven for Creme Egg lovers open from 19th January for five weeks in Old Street, London. Set in a goo-tastic forest, the Camp will serve a cracking range of Cadbury Creme Egg delights in every corner, leaving lovers of the cheeky gooey egg ready for the season ahead. Plus, this weekend, the camp will be serving up Liam Charles' Creme egg crepe cake – a delicious gooey stack of pancakes, with an oozing zesty lemon ricotta and an edible 'foil wrapper', topped with a nest of mini Cadbury Creme Eggs.

RECIPE! Unicorn Chip Pancakes With Marshmallow Sauce Bring some colour to your Pancakes! Great for the whole family to enjoy! www.oetker.co.uk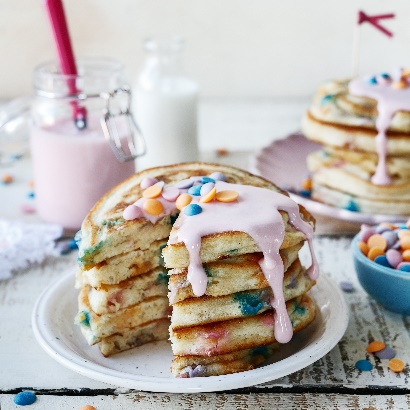 40 Minutes
Serves 16
Ingredients:
For the Pancakes
115g plain flour
pinch of Salt
1 tsp (1 sachet) Dr. Oetker Baking Powder
25g caster sugar
1 large egg, beaten
100ml whole milk
100g Dr. Oetker Unicorn Chips
10ml vegetable oil
For the Marshmallow Sauce
100g Dr. Oetker Heart Marshmallows
100ml double cream
Method:
1. Sift the flour, salt, Baking Powder and sugar into a large bowl and make a well in the centre. Add the egg and milk and gradually whisk into the dry ingredients until well blended. Stir in the Unicorn Chips.
2. Heat a heavy based frying pan or griddle pan, add some of the oil and allow to heat, then drop 2 tablespoons of the batter into the pan to make each pancake.
3. Cook over a medium heat until bubbles appear, this takes about 2 minutes. Flip the pancake over with a slice or palette knife to cook the other side until it is golden brown.
4. Lift pancakes onto a cooling rack that is covered with kitchen towel and place more kitchen towel lightly on the top. Cook all the pancake batter and if necessary add more oil to the pan.
5. For the Marshmallow Sauce: In a saucepan gently melt the Heart Marshmallows with the cream. The sauce will thicken slightly as it cools. It can be reheated gently if needs be.
To help keep consumers on track whilst still enjoying a sweet treat, Linwoods has partnered with Peachy Palate to create a nutritious pancake recipe packed full of goodness.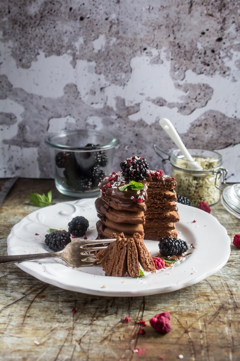 Chocolate Chia Pancakes
Ingredients
For the Pancakes
60g oats gluten free if necessary
15g raw cacao powder or cocoa powder
1 tsp baking powder
60g ripe banana
125ml unsweetened almond milk
1 tbsp (7g) milled chia seeds
1-2 tsp maple syrup (optional)
½ tsp vanilla extract
For the Chocolate Sauce
1 tbsp (7g) raw cacao powder or cocoa powder
1 tbsp (15ml) maple syrup
2 tbsp (30ml) full fat coconut milk
1 tsp (4g) arrowroot starch + 1 tbsp (15ml) water
Method
Place all ingredients for the pancakes in a blender or Nutri Bullet and blend until smooth.
Set batter to one side while you preheat the pan.
Heat a non-stick 10-inch pan over a medium heat. Cook 2.5 tbsp of batter per pancake.
Cook for 2-3 minutes, flip and cook for 2 minutes more. To make flipping easier place pan under a preheated grill for 1 minute, return to the stove top and cook for 1 minute more.
For the chocolate ganache whisk together first three ingredients in pot, bring to the boil and simmer for 2 minutes.
Mix together water and arrowroot starch. Add to the pot and whisk to combine while it simmers. Allow to heat through and thicken for 1-2 minutes.
The chocolate sauce can be made in advance and stored in the fridge.
Serve pancakes topped with chocolate sauce, some hemp seeds, desiccated coconut, and blackberries.
Make Pancakes That Are Lean & Clean This Shrove Tuesday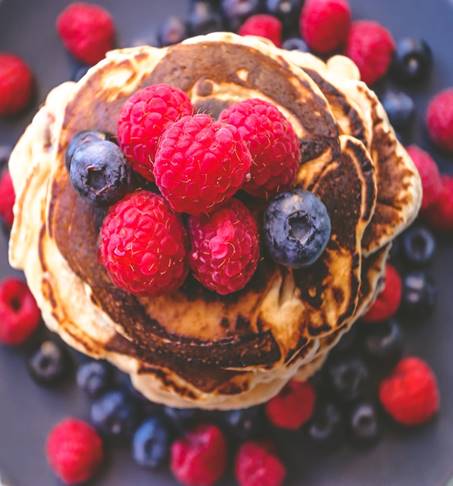 Shrove Tuesday is just a week away and those sticking to their new year resolutions don't need to worry about missing out on the fun as Sports nutrition brand, Bio-Synergy, has just the recipe for you.
Lean & Green Vegan Protein Pancakes:
Ingredients (all using the same scoop)
2 scoops gluten free self raising flour
2 scoops Bio-Synergy Lean and Green Vegan Protein (Butterscotch flavour)
1 scoop oats
1/2 tsp baking powder
1 flax egg (1 tbsp flaxseed 3 tbsp water)
Approx. 300ml unsweetened almond milk
Handful of raspberries and blueberries
Method:
Make the flax egg by mixing the flax seeds and water together. Put to one side and leave to stand for 15 minutes to let it thicken
Add the Bio-Synergy Lean & Green Vegan Protein, flour, oats and baking powder into a mixing bowl
Then add the almond milk and flax egg until you get a thick consistency
Heat the hob to a medium temperature, add a dash of coconut oil to the pan, followed by the pancake batter
When you start to see the edges have cooked, flip and cook the other side
Sprinkle over the raspberries and blueberries, or add a toping of your choosing
Bio-Synergy Lean & Green costs £39.99 from www.bio-synergy.uk
Coconut Flour Pancakes with Banana Recipe:
The ingredients required for recipe is:
½ cup TIANA Fair Trade Organic Coconut Flour
2 tsp TIANA Fair Trade Organic Coconut Nectar
1 tsp TIANA Fair Trade Organic Extra Virgin Coconut Oil
5 tsp Coconut milk (made from TIANA Fair Trade Organic Coconut Goodness)
½ cup Organic oats
1 Banana
2 Eggs
Method for cooking:
Mix all the ingredients in the food processor. Heat 1 tsp of TIANA Fair Trade Organic Extra Virgin Coconut Oil in a skillet. Spoon batter onto hot skillet making pancakes about 2 1/2 to 3 inches in diameter. You can decorate the coconut flour pancakes with melted chocolate and fruit or chopped pecans. These pancakes may be served at any time with a variety of toppings or fillings.
SAVOURY WILD ALASKA SALMON PANCAKES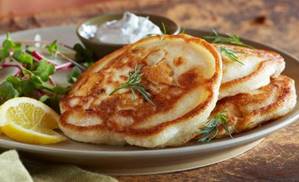 Serves: Makes 36, 3 per serving
Ingredients:
• Pancake Mix – 4 cups
• Water – 1 qt
• Alaska Canned Salmon, drained and flaked – 2 cans (14.75 oz. ea.)
• Applewood Smoked Bacon, cooked and diced – 2 cups
• Lemon Zest – 2 Tbsp.
• Caramelized Onion, coarse chop – 1 cup
• Sour Cream – 1.5 cups
• Dill, fresh, minced – 2 tbsp
Method:
Prepare pancake mix with water. Add salmon, bacon, lemon zest, and caramelized onion. Hold covered under refrigeration. Mix sour cream and dill. Hold covered under refrigeration.
One Serving:
Place three #24 scoops of batter on hot griddle. Cook until golden brown and turn. Finish cooking pancakes. Place three on a plate and dot each pancake with 1 tsp. dill sour cream.
Recipe Credit: Alaska Seafood Marketing Institute
Photo Credit: Steve Lee
Pancake day: the healthier way

Don't let your healthy eating regime keep you from joining in with Shrove Tuesday this year, or any other day in which you fancy perking yourself up with pancakes. We've asked our experts for top tips in making pancakes more nutritious and less daunting for your waistline….
1. Create a masterpiece with cream – yes really!
"Like chocolate, cream is nearly always associated with bad effects for our health. But in fact, good-quality cream can be a valuable source of two nutrients in particular: true vitamin A, and the K2 form of vitamin K. True vitamin A is only found in animal fats, and it's vital for skin health as well as immunity. Although it's often said we can get vitamin A from plant foods, this is actually beta-carotene – a substance our body can use to make vitamin A, but often doesn't do so very efficiently. So, yes, cream could help keep your skin healthy! And vitamin K2 is different to K1 that's found in green vegetables and is thought to be more beneficial for our bones and for our heart. Of course, eating lots of cream is not usually advisable because of the very high fat and calorie content, but the occasional indulgence could be good for you. Try to go for organic, or buy fresh cream from a local producer – and make sure you choose pure cream without anything added," suggests Pippa.
2. Prevent getting 'hangry' with protein powder
To help keep you feeling fuller for longer, add a scoop of protein powder into your pancake mix.
Nutritionist, Cassandra Barns, explains:
"Including protein in your meal helps slow down digestion, leaving you feeling more satisfied and fuller for longer. This in turn can help with weight loss, as you're less likely to have as many calories.
"To ensure you're getting your daily dose of protein try a plant based protein powder. They are easy to digest and can be kept low-calorie. They can be used to make smoothies or shakes, and also added to savory foods such as stews and soups. I'd recommend Natures Plus Paleo Protein Powder (£22.50, naturesplus.co.uk)."
3. Crank up the deliciousness with cranberries
Top pancakes off with some cranberries, which not only have many health benefits but can also make your pancakes look more instagrammable!
"Cranberries are a great food for our skin. They're a good source of vitamin C, which our body needs to make collagen – the protein that keeps skin supple and strong. And like other red berries, they're high in polyphenols, which are thought to boost our body's antioxidant defences to help protect skin against premature ageing. They may also have an anti-inflammatory effect, calming skin redness and irritation. Of course, cranberries are also associated with helping to keep urinary tract infections at bay," explains Pippa.
4. Forgo plain flour
The central ingredient to any good pancake is the flour, however instead of reaching for plain flour why not opt for a healthier alternative like Buckwheat flour instead?
"Clearspring Organic Buckwheat flour (RRP £2.59, www.clearspring.co.uk) is naturally gluten-free and very nutritious. Like dark chocolate, it's rich in magnesium, known as 'nature's tranquiliser'. It's also a great source of iron, zinc and B vitamins to support energy and your immune system," explains Cassandra.
5. Balance blood sugar levels with cinnamon
If you fancy some savoury pankcakes, with warming flavours, add a dash of cinnamon to your pancake mix.
"Cinnamon has been found to help balance blood sugar. This means it could have benefits for weight control, as we're less likely to crave sugar or overeat if blood sugar levels stay stable. It's also high in protective antioxidants that could help keep our skin looking young as well as protecting other organs and tissues in our body. And it can also stimulate and support digestion, helping to prevent bloating," explains Pippa.
6. Soothe your sweet tooth with cacao
If you're craving something sweet, skip the chocolate sauce and grate some cacao over your pancakes.
"Raw cacao is high in flavanols – plant compounds associated with antioxidant activity. The flavanols in cacao are thought to help improve circulation to the heart, and may reduce risk of heart disease by helping to lower blood pressure, reduce inflammation, reduce blood stickiness and even improve cholesterol levels!
"Flavanol levels can be greatly reduced when cacao is roasted to make conventional chocolate. Cacao is also rich in potassium, which helps to regulate blood pressure, and magnesium, which is vital for muscle function (our heart is our most important muscle!) When choosing chocolate, OMBAR contains smaller amounts of unrefined coconut sugar, providing slow-releasing, sustained energy without the sugar rush."
"Raw cacao contains several active substances that may have a positive effect on our mood. One of these is phenylethylamine (PEA) – a natural compound that's made in our brain. PEA is associated with good mood, and is said to be released in high amounts when we're in love! Cacao is also rich in minerals such as magnesium and zinc, which help to produce other 'feel-good' brain chemicals such as serotonin and dopamine," suggests Cassandra.
Try OMBAR Coco Mylk (RRP £1.99, www.ombar.co.uk).
Flippin' All Day at Pear Tree Café for Pancake Day
How do you make a pancake smile? Butter him up. That is exactly what Pear Tree Café are doing on Tuesday 13th February for Pancake Day with their all day sweet and savoury pancake menu. With delightful views across the boating lake, Battersea Park's beloved café have created an irresistible menu mixing traditional flavours with seasonal and fresh ingredients. Accompanied by a walk through the park, Pear Tree Café's pancake menu is the perfect way to spend Shrove Tuesday.
As the inviting and aromatic smell of pancakes fill the park, guests will be treated to a choice of three sweet and three savoury pancakes, meaning a two course pancake meal is feasible for those pancake enthusiasts. The savoury include green spinach pancakes with grilled halloumi, a poached egg and a tahini 'Hollandaise'; sweet corn pancakes with feta, coriander, slow roasted tomatoes, smashed avocado and optional bacon and pulled pork pancakes with a poached egg and a cider vinegar hollandaise. If you're more of a sweet person opt for the traditional crêpe with lemon and sugar, or a luxurious dark chocolate sauce with banana if you want to spice things up; or the American pancakes with Pear Tree Café bacon and maple syrup, and the option of a scoop of vanilla ice-cream, or buttermilk pancakes with sweetened ricotta and balsamic roasted figs.
Get Shrove Tuesday off to a flippin' great start at Pear Tree Cafe
The Pear Tree Cafe | Lakeside Cafe | Battersea Park | SW11 4NJ
W: www.peartreecafe.co.uk | E: hello@peartreecafe.co.uk | T: 0207 978 1655
Social I: @pear.tree.cafe | F: @peartreecafeuk
Brioche Pancakes Flip in to Rabbit
This Pancake Day, prepare for a flippin' feast as Oliver Gladwin launches the Brioche Pancake for shrove Tuesday. On Tuesday 13th February, tuck in to a brioche based pancake topped with bee pollen and homemade bacon jam at all three of The Gladwin Brothers' restaurants, The Shed, Rabbit and Nutbourne. As always the pretty plate will be spectacularly presented and will represent all the spoils of the English countryside, including a scattering of seasonal spring flowers. Brothers Richard, Oliver and Gregory Gladwin bring wild British ingredients from the countryside to the plates of London diners.
The Shed | 112 Palace Gardens Terrace | London | W84RT
Web: http://theshed-restaurant.com/
Rabbit | 172 Kings Road | London | SW3 4UP
Web: http://www.rabbit-restaurant.com/
Nutbourne | 35-37 Parkgate Road | Battersea | SW11 4NP
Web: https://www.nutbourne-restaurant.com
Pancake Day at Bunga Bunga, Battersea
Renowned pizza powerhouse, Bunga Bunga Battersea is swapping in the oven for a frying pan this Pancake Day, offering diners a deliciozo pancakes for a pound, sending Londoner's crazy for a Pisa the pancake, Italiano style. Diners will be able to indulge in super soft pancakes complete with a choice of classic toppings from sugar e limone to Nutella topped with walnuts on Tuesday 13th February.
Bunga Bunga was launched in 2011 by dynamic duo Duncan Stirling and Charlie Gilkes, founders of Inception Group. Deriving its name from Italy's most titillating joke, this tongue-in- cheek bar and pizzeria serves authentic cocktails and cuisine in a vibrant space dedicated to Italy's finest icons. Inception Group added to it's portfolio of innovative venues this January, with the addition of Bunga Bunga Covent Garden. The site offers BungaTINI, an Italian pizzeria and bar offering Italian produce, breakfast pastries and the very best coffee. As night falls, those in the know are able to pass through a meat locker door into Bunga Bunga Covent Garden and embark on an experiential journey leading to an all singing all dancing supper club extravaganza hidden beneath the streets.
37 Battersea Bridge Road | London | SW11 3BA
Tel: 020 7095 0360
Web: www.bungabunga-london.com
Twitter & Instagram: @BungaBungaLDN
Email: info@bungabunga-london.com
Flip out with Deep Fried Haggis and Mars Bar Pancakes this Shrove Tuesday
Scottish sensations Mac & Wild are bringing a taste of the Highlands to London this year for Pancake Day with their very own take on some of Scotland's national treasures on Tuesday 13th February 2018. Flipping back to their roots, Mac & Wild will be serving up Haggis filled and fried pancakes for mains and Scotland's ultimate indulgence, a deep fried Mars Bar Pancake for pudding, the perfect Shrove Tuesday treat and will have you shouting och aye from the rooftops.
Mac & Wild's Shrove Tuesday delicious dish will consist of a crépe filled with chocolate ganache and gooey caramel. The pancake will then be battered and deep-fried to create a wonderful hot and crunchy outer layer, containing the gorgeous ganache and caramel deep within. One bite and you'll be flipping well hooked.
Shrove Tuesday at Mac & Wild
Tuesday 13th February 2018
Haggis Pancake £ XX
Mars Bar Pancake £ XX
MAC & WILD RESTAURANTS:
MAC & WILD GREAT TITCHFIELD STREET: 65 Great Titchfield Street, London W1W 7PS
MAC & WILD DEVONSHIRE SQUARE: 9A Devonshire Square, London EC2M 4YN
Pancake tower, All Day Menu and Decorating Competition at Bluebird for Pancake Day
Our favourite pancake topping is two additional pancakes and Bluebird will make those dreams come true on Tuesday 13th February with their tower of six pancakes. The Chelsea favourite has created a stack of pancakes with each layer filled with caramelised banana, hazelnut praline, toasted marshmallow and Valrhona chocolate sauce. Londoners who want to challenge themselves bring an appetite, and maybe a friend to share it with, for a flippin good time.
Downstairs, Bluebird Cafe will be serving an all day pancake menu with both sweet and savoury toppings. Those in want of a hearty one can opt for the English breakfast pancake of fried egg, bacon and brown sauce or smoked salmon, spinach, poached egg and hollandaise. Those wanting something a bit healthier can devour the Avo Flippin Crêpe with smashed avocado, coriander, roasted red peppers, jalapeno and green tomato salsa. Diners who want to take the sweet route can choose the Stateside of streaky bacon and maple syrup or Little Monster's, the traditional French crêpe with either lemon and sugar, nutella, hot chocolate sauce or maple syrup. The Little Monster is served with a glass of milk for little ones to enjoy and adults who want to feel like a kid for the day.
Pat-a-cake, pat-a-cake, bakers man. Decorate me a pancake as fast as you can. Bluebird will be holding a pancake decorating competition for kids at 3.30pm on Pancake Day, and there will be a prize for the winner who decorates the best one.
Flip into Pancake Day at Bluebird for some flippin great pancakes
Pancake competition
13th February 3.30pm in the cafe
Ticket link
All Day Pancake menu
12th – 18th February in the cafe
Pancake Tower
Available at brunch 17th & 18th February in the restaurant
Bluebird Chelsea
350 King's Rd, London SW3 5UU
W: www.bluebird-restaurant.co.uk
E: enquiries@bluebird-restaurant.com
T: 020 7559 1000
Social: @bluebirdchelsea
Skylon Paints The Town Red
Red velvet heart shaped pancakes have landed in Southbank as Skylon creates this delicious dish for both Pancake and Valentine's Day. On the 13th and 14th February, Skylon will be filled with the sweet smell of flowers and batter, encompassing guests as they enter the stunning space to set the mood. The fluffy and buttery stack of red velvet pancakes come layered with soft cream cheese frosting and topped with hot chocolate sauce and strawberries, the edible valentine. Whether you are celebrating Pancake Day with friends or Valentine's Day with a loved one, head to Skylon for the perfect sweet treat.
Red Velvet Pancakes
13th & 14th February | £16
Skylon
Royal Festival Hall | London | SE1 8XX
W: www.skylon-restaurant.co.uk | T: 020 7654 7800 |E: skylonreservations@danddlondon.com