Ontel Battery Daddy 180 Battery Organizer and Storage Case with Tester, 1 Count, As Seen on TV
The last time you went to get a battery, was it rolling around loose
in your junk drawer? Hard to find?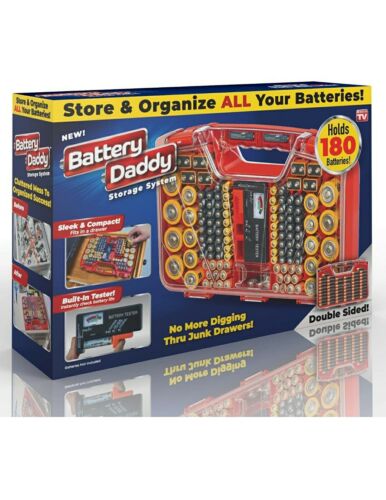 Battery Daddy(R) is the ultimate battery storage system to organize and protect all your batteries. Its unique double-sided design stores and organizes up to 180 batteries yet takes up the space of a laptop – perfect to fit in any cabinet, drawer, or shelf. As a parent with children or just a single individual, staying organized with nick-nacks around the house makes everything a lot easier to find and store, especially loose batteries rolling around.
Best of all, Battery Daddy(R) comes with a battery tester so you can quickly test the life of the batteries you have. It's a great gift for any dad or grandad in the family.