No more cutting yourself in the kitchen! Unique new kitchen gadget for Mother's Day Gifting & Anyone In the Kitchen… safegrate.ca one-size-fits-all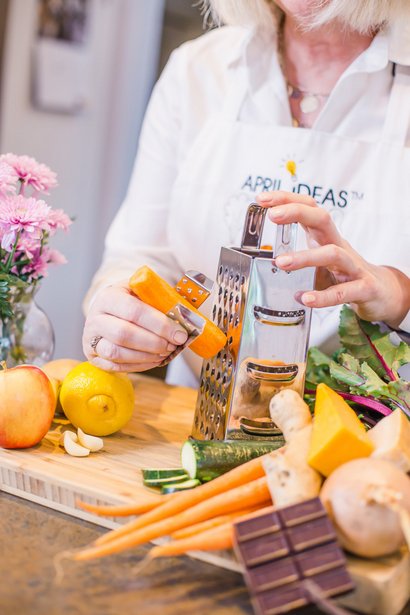 Have you or do you know someone who has cut themselves grating or slicing food? Odds are pretty good you have since around 9.5/10 people when asked will adamantly agree and offer to show you their scars. Below is a kitchen gadget invented called SAFEGRATE that protects your fingers when you grate/slice food so that meal preparation is safe for the whole family. Not only is this a fun, functional gift that is inexpensive, SAFEGRATE™ can then be used by everyone in the household because one-size-fits-all. Even children (grandchildren) as young as 4 yrs can use it and since kids want to help in the kitchen, it is a perfectly safe way for them to get involved. Many people will buy SAFEGRATE for other family members once they experience the utility for themselves.
Please check their website if you'd like to see more about SAFEGRATE™ and we hope you will find it fun and perfect as a Mother's Day gift. This is fairly new on the market so guaranteed few if any people will have seen SAFEGRATE™ before and it will be a real treat to receive such a new and unique product.