We Drifters… Unique Anti-Insect Sleepwear for Christmas. wedrifters.co.uk 20% off with code RUGBY.
We Drifters are a UK premium unisex sleepwear brand using bamboo and anti-insect technology, inspired by travel and wellbeing. Thier sleepwear keeps pesky bugs away, giving peace of mind and better sleep. It's lightweight, breathable and incredibly soft, making it the perfect loungewear set to slumber around the house in too.
We think it's the ultimate gift that never goes out of style. Find out more about their Anti-Insect Sleepwear at wedrifters.co.uk.
The Anti-Insect Sleepwear is treated with HHL Technology Vital Protection – a revolutionary insect protection that is OEKO-TEX® approved. It is 90% effective against many biting insects, including…
🚫Mosquitoes
🚫Midges
🚫Ticks,
🚫Bed bugs
🚫Sand flies
🚫Fleas
Plus, the treatment is invisible and odourless, with no unpleasant feel or effect to the fabric! Yay! 😃
Take a closer look and find out what all of their happy customers are saying about it!
20% off code : RUGBY
Sleepwear that makes for the perfect gift for loved ones this Christmas
Gift peace of mind this winter with a set of Premium Bamboo Anti-Insect Sleepwear
£2 of every purchase is donated to help end malaria
Get a good night's sleep for you and your partner/loved ones with premium,
bamboo, Anti-insect sleepwear.
Lounge into winter with the only sleepwear you need this season, and for the rest of the year.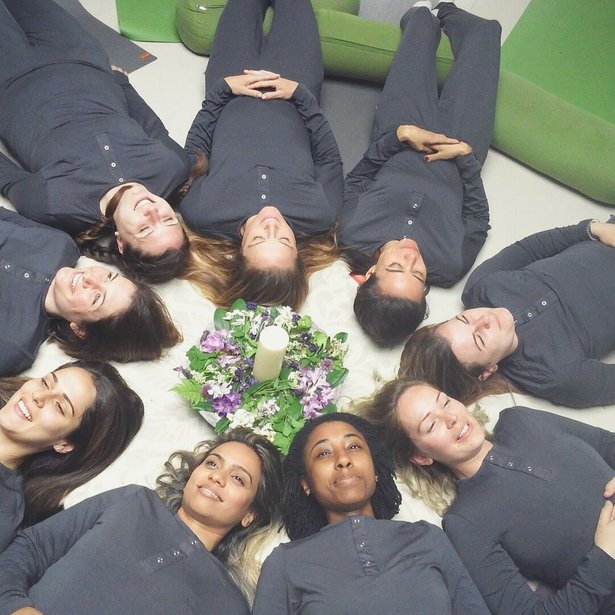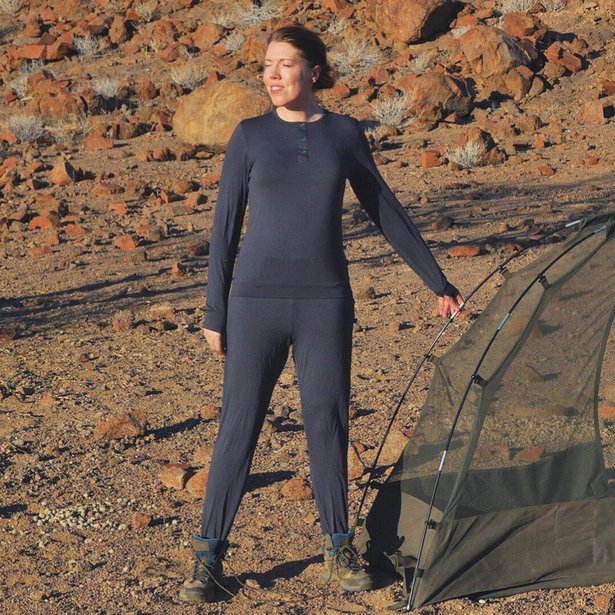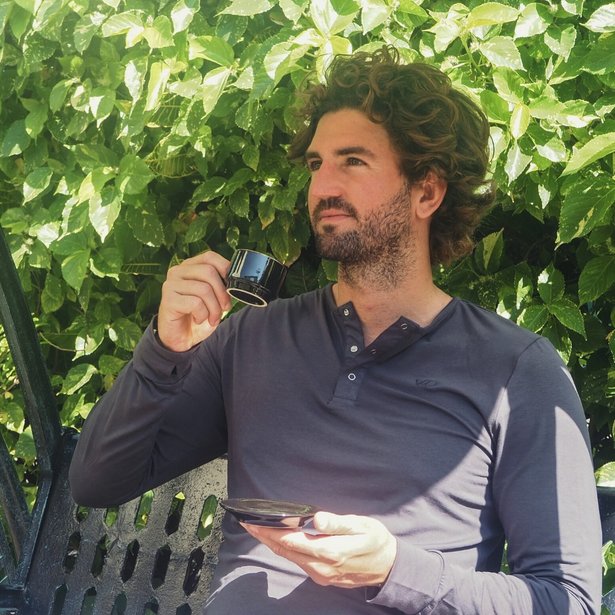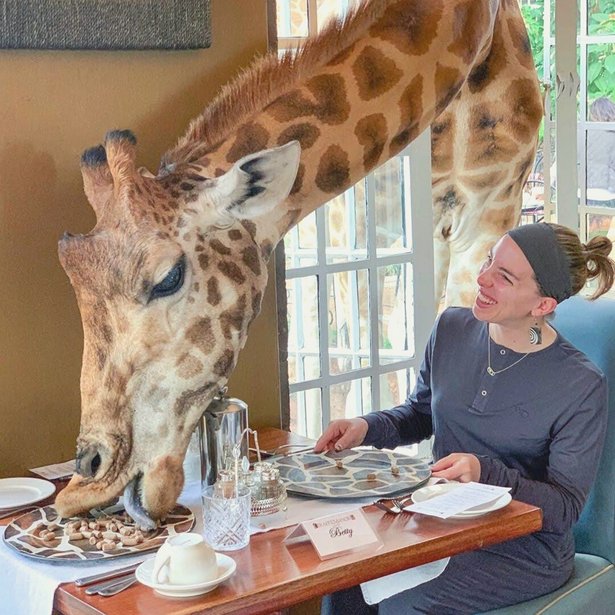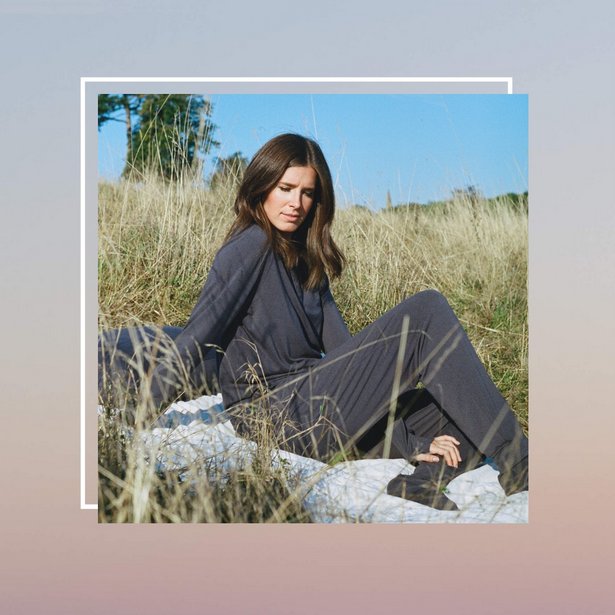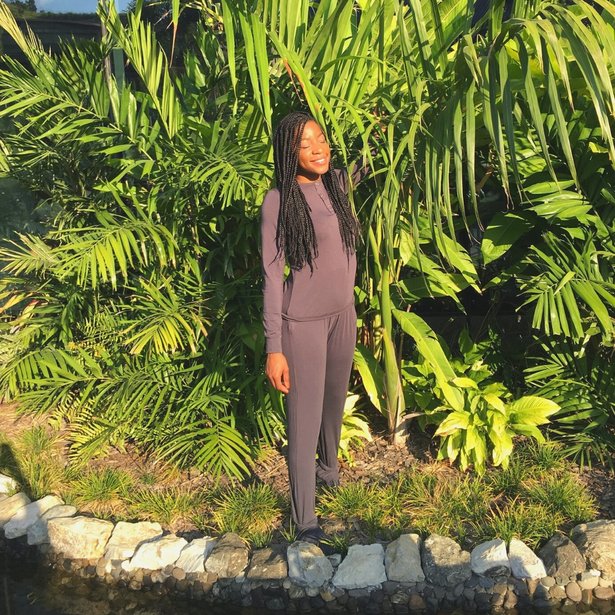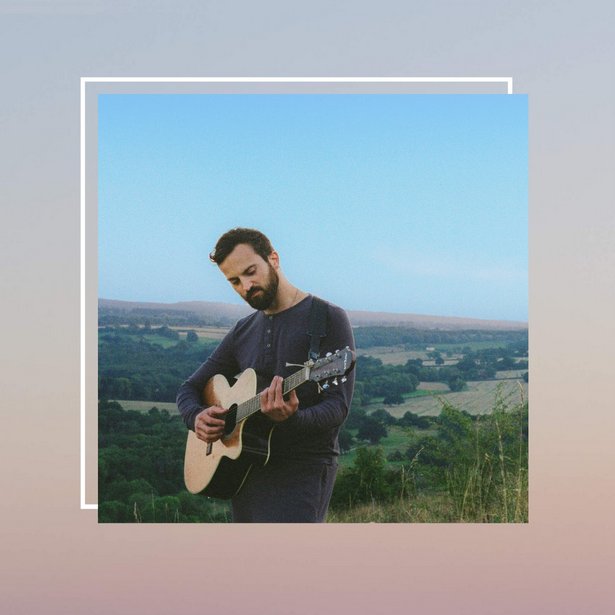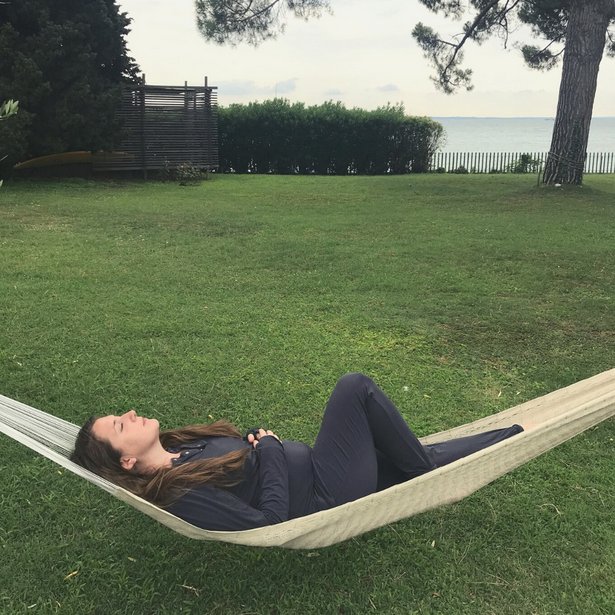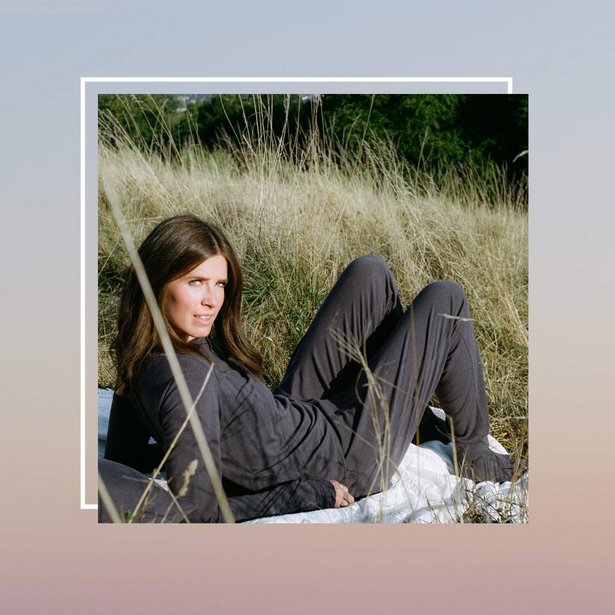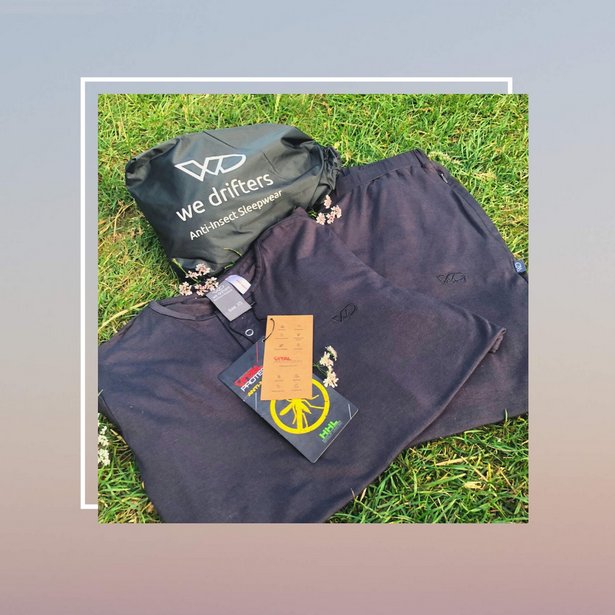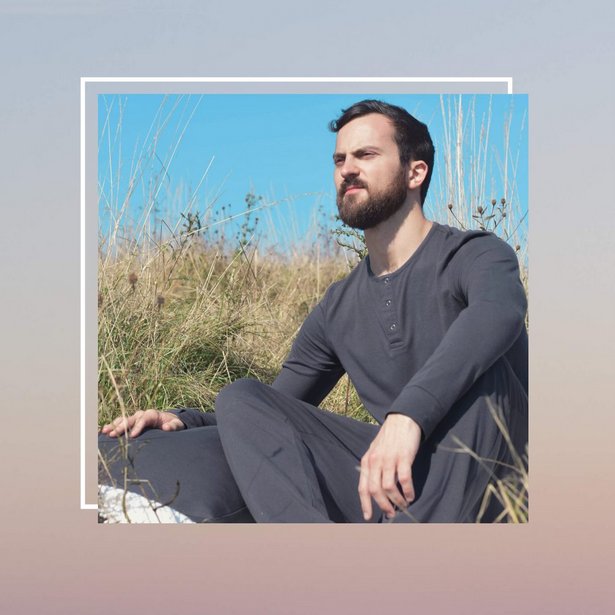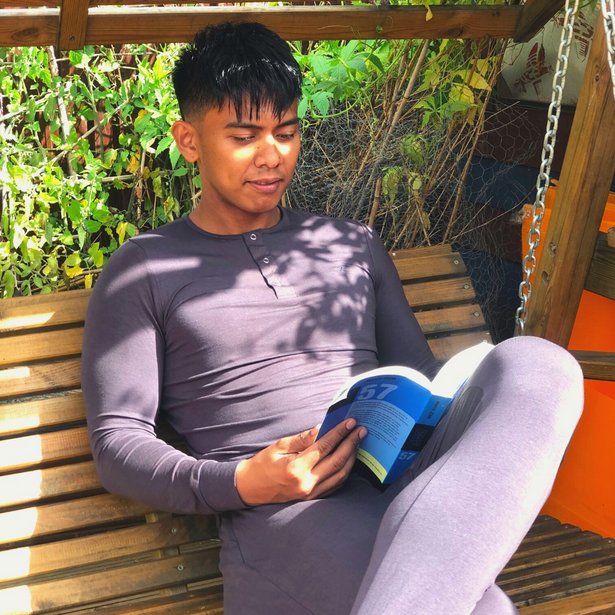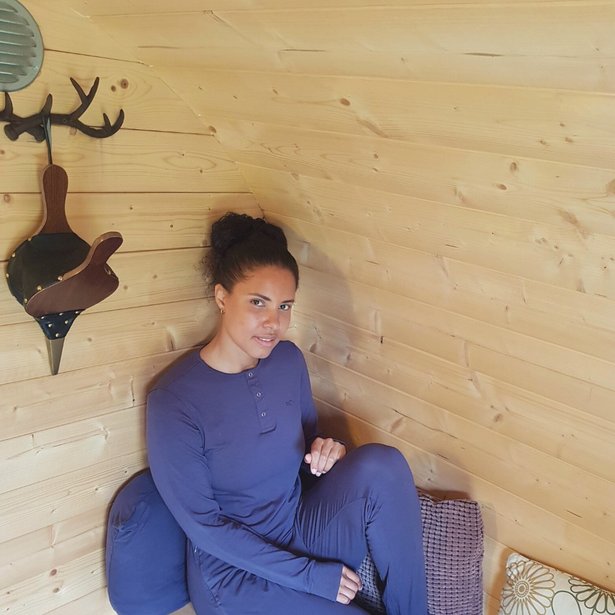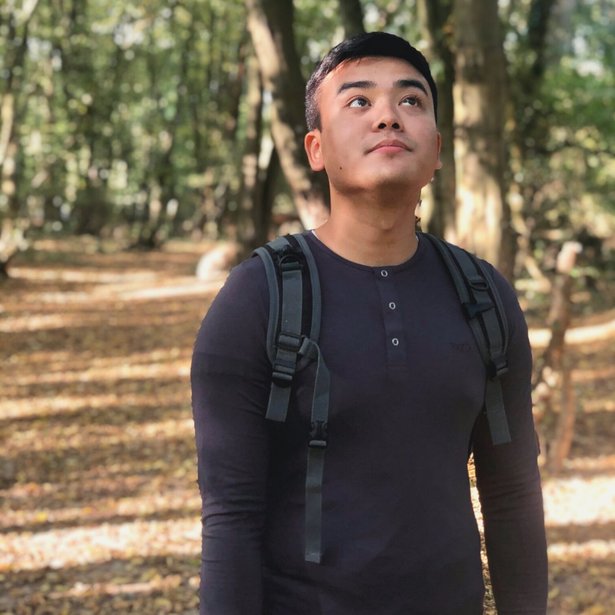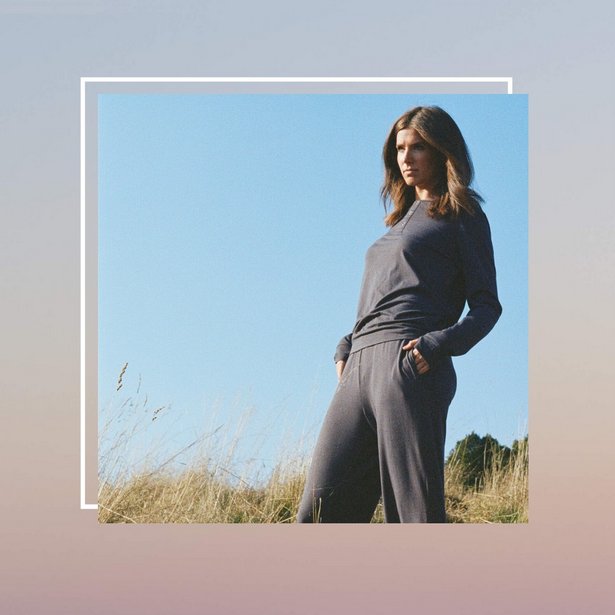 1 TREE MISSION®
PLANTING TREES TODAY FOR A BETTER TOMORROW
ONE BRACELET = ONE TREE PLANTED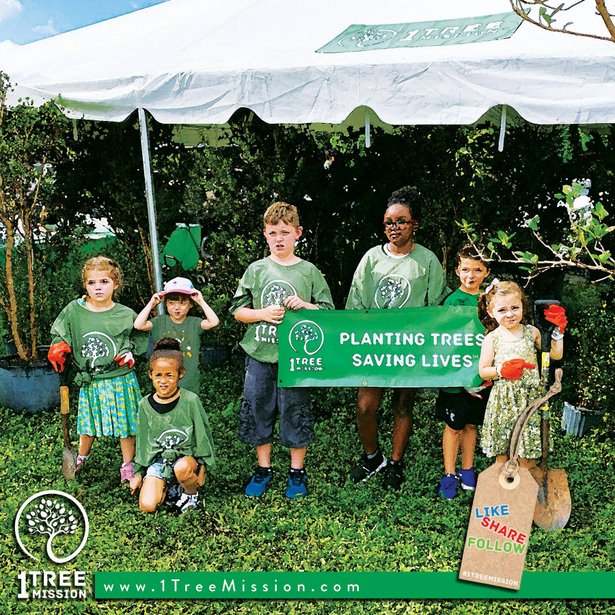 Sandy & Art Phillips were excited to be on another safari adventure. Joy soon turned to heartbreak as they learned of an orangutan family chased from their tree home and subsequently shot by lumberjacks. With the impact of deforestation on wildlife, and climate change concerns, they knew it was time to help reforest the earth; hence, 1 Tree Mission® was born in late 2019.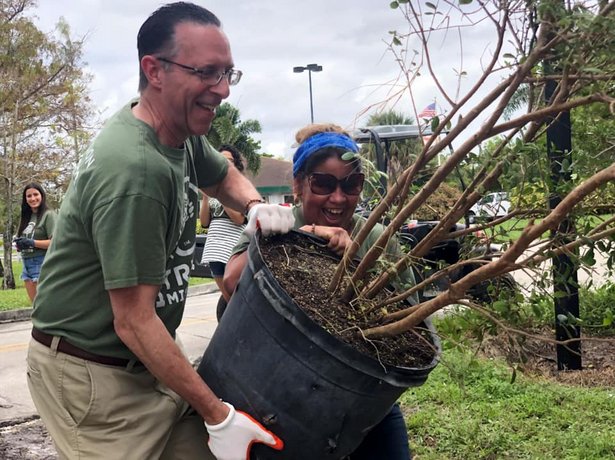 Dedicated to planting trees throughout U.S. forests and local communities, sub-Sahara Africa, Australia, Borneo and the Amazon rainforest, the company funds its efforts through the sales of distinct, semi-precious stone bead bracelets, each handmade using recycled cord and packaging. The current line of ten bracelets, each design inspired by a different tree, has a retail price of $19.99 per piece. For every bracelet purchased, one tree is planted! According to the couple, "Our team set a goal at the start to plant at least 125,000 trees in the first year. We are quickly approaching this mile stone and look forward to improving the earth by far surpassing it as time goes on." Bracelets can be purchased on the company's website at www.1treemission.com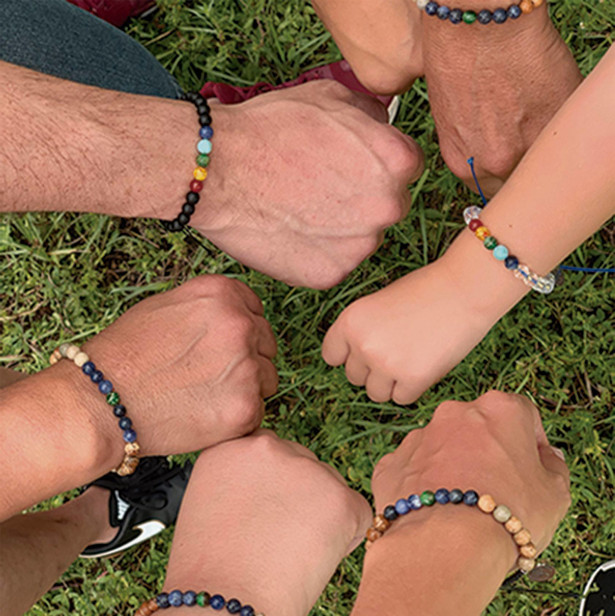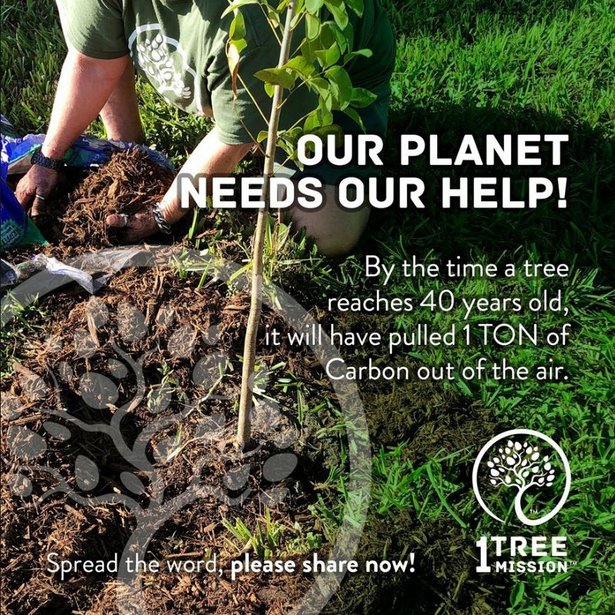 Global warming occurs when carbon dioxide, other air pollutants and greenhouse gases gather in the atmosphere, where they absorb sunlight and solar radiation that have bounced off the earth's surface. The pollutants trap the heat and cause the earth to get hotter – otherwise known as the greenhouse effect. Trees remove carbon dioxide and greenhouse gases from the air while releasing oxygen, thus serving as a natural solution to global warming. In fact, during its lifetime, a single tree can remove up to one ton of carbon.
Planting trees also helps to preserve wildlife habitats. About 80% of the Earth's land animals and plants live in forests. According to a May 2019 United Nations report, over one million animal and plant species are endangered and subject to extinction.
Forests are disappearing at an alarming rate each year – over 31,000 square miles according Conservation International. That's an area equivalent to the size of South Carolina, or about 36 football fields every single minute.
"We're trying to do our part to leave the earth a better place for future generations. Each design was inspired by a different tree and every stone represents an element of nature. It is our sincerest hope people will find beauty not only in each of the bracelets, but in the idea of keeping nature healthy for all living beings, the couple said.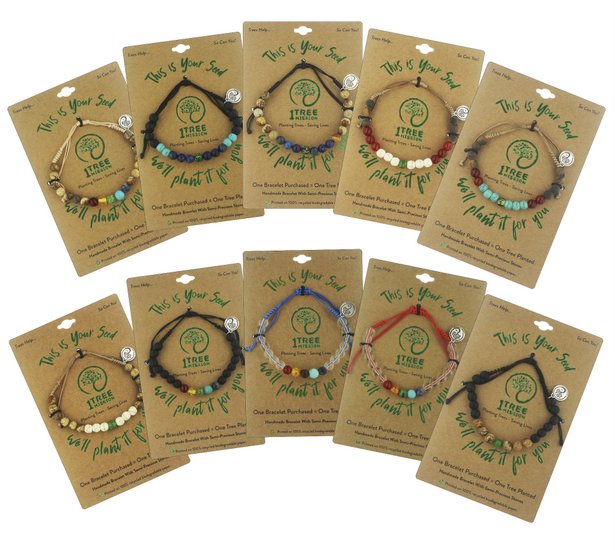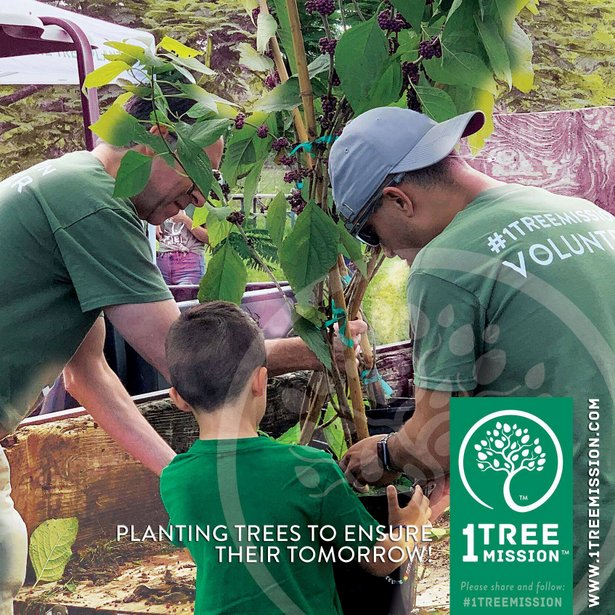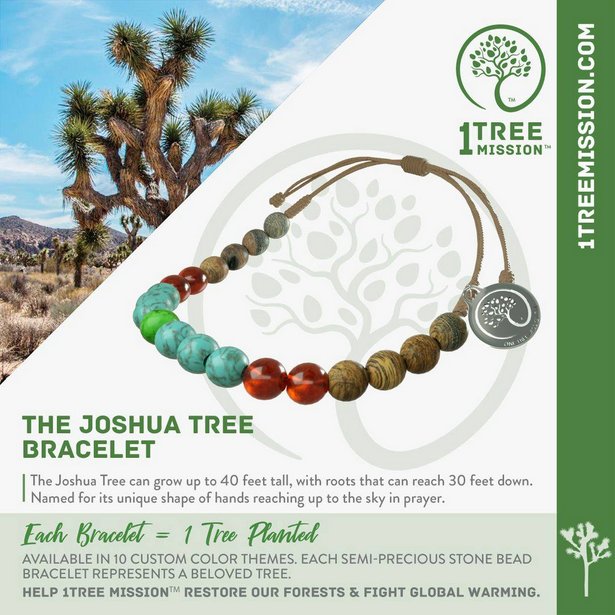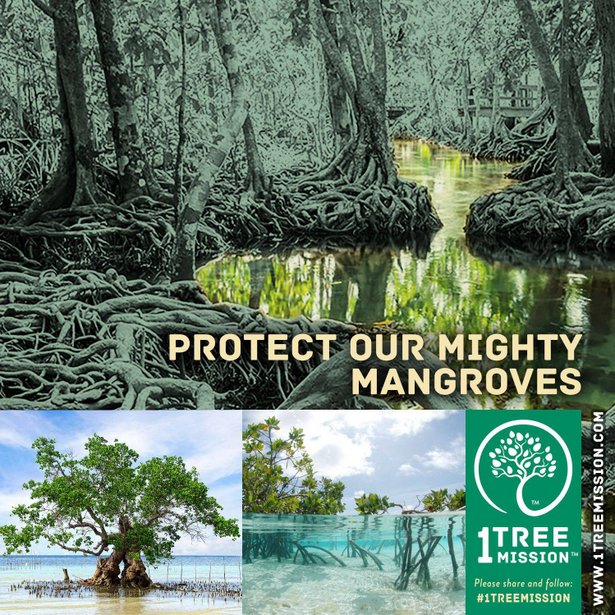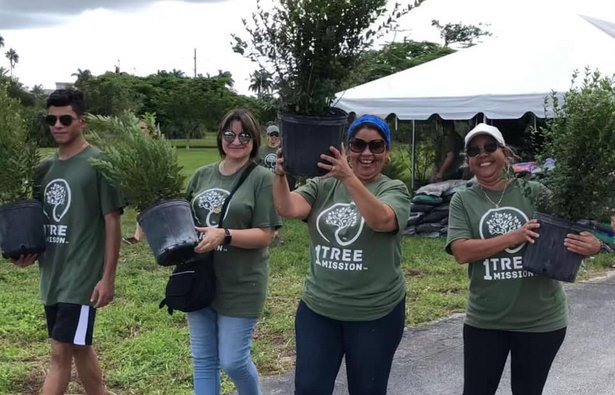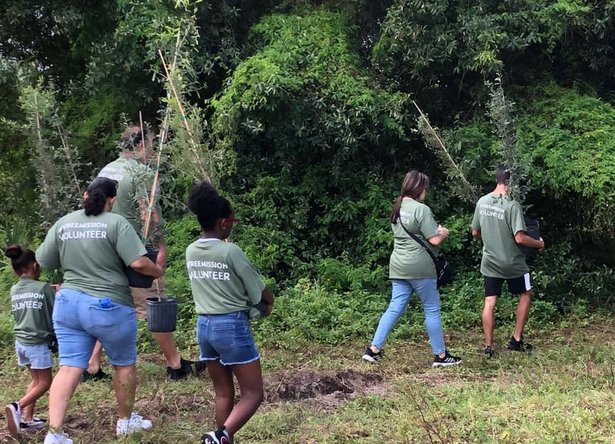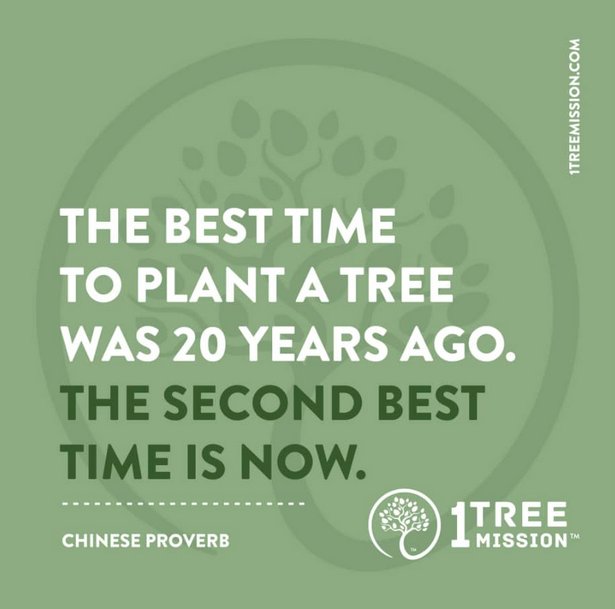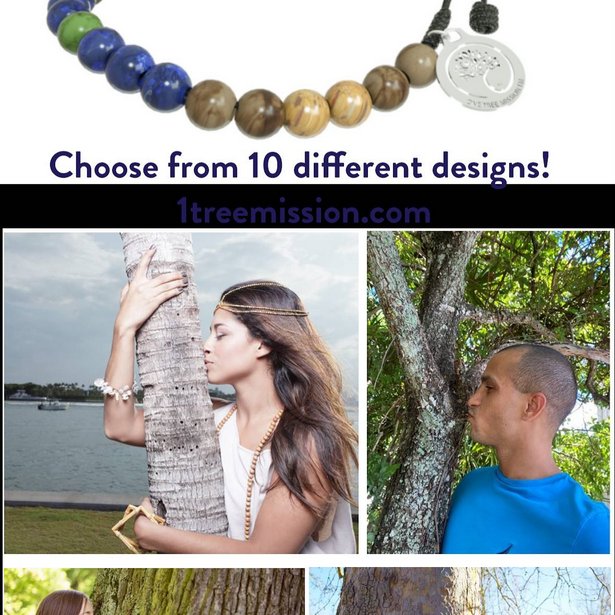 The Irish Whiskey Stone Company.
www.irishwhiskeystonecompany.ie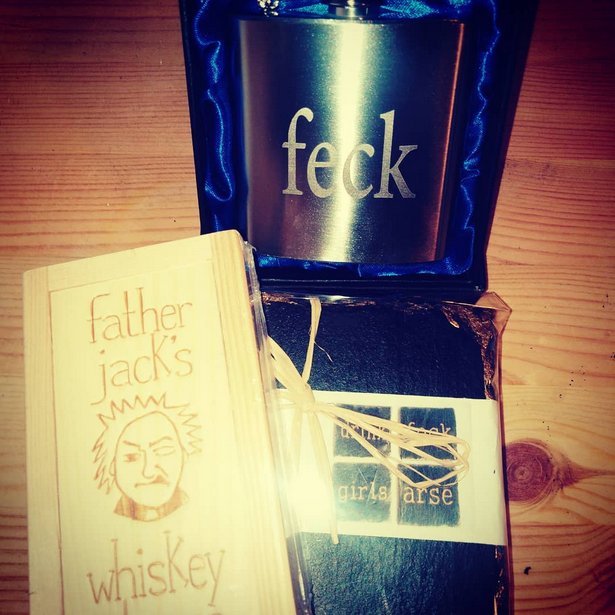 The Irish Whiskey Stone Company design and sell Whiskey Stones, which are cubes made from marble that you put in the freezer and then use instead of ice in your drink. The stones can be reused time and time again, just wash and freeze again in their box. The main benefit of using whiskey stones is that they will not increase the dilution of your drink as they do not melt, preserving the original flavour notes.
They also work very well with Gin!
Some of their designs include boxes engraved with old Irish Road Signs, Aunt Gillie's Gin Stones and their bestseller, which is Father Jack's Whiskey Stones, engraved with his favourite expressions.
Their website is www.irishwhiskeystonecompany.ie
They ship worldwide!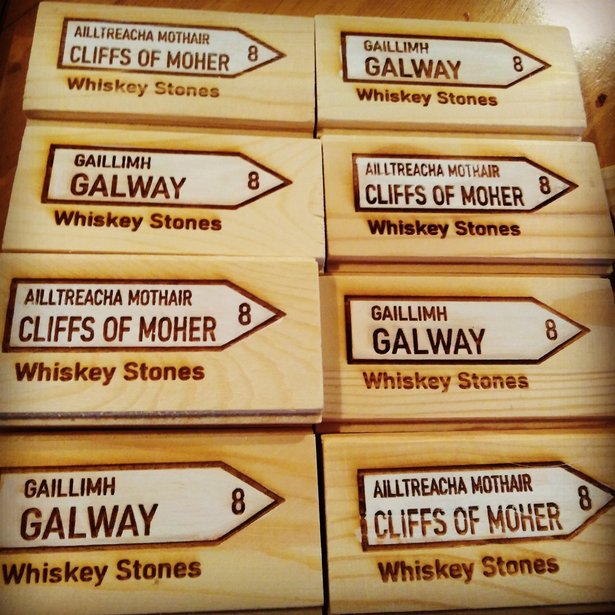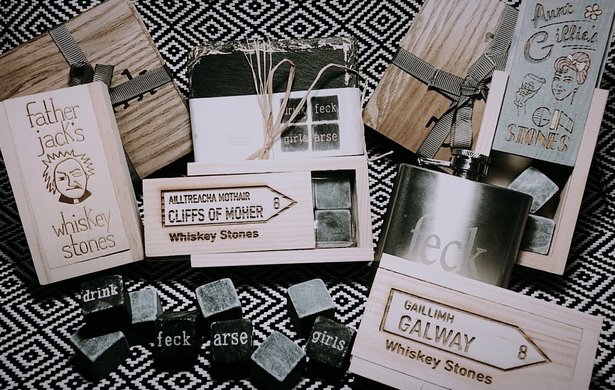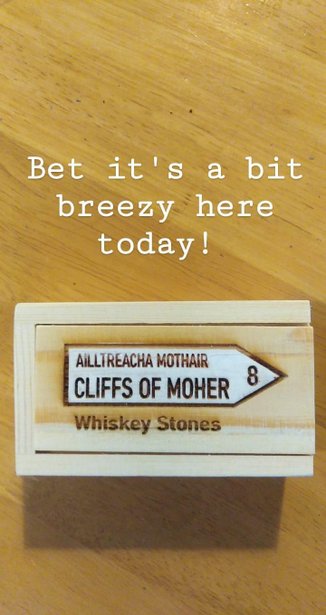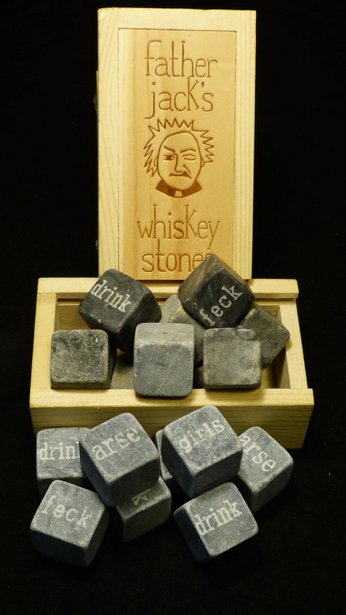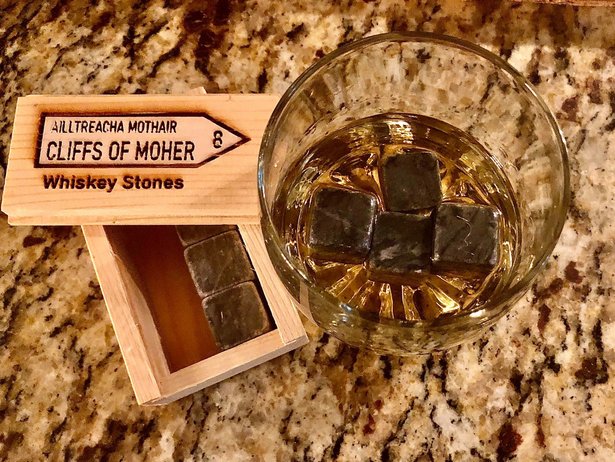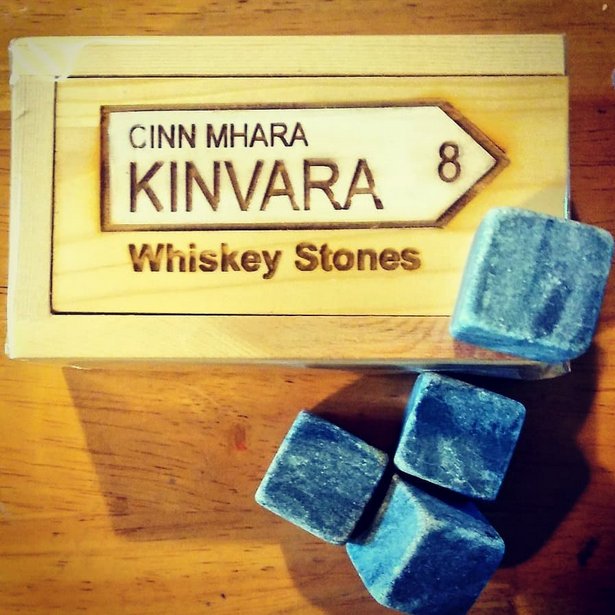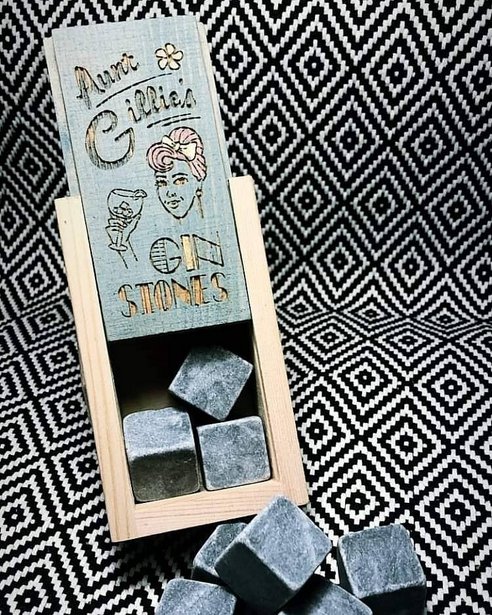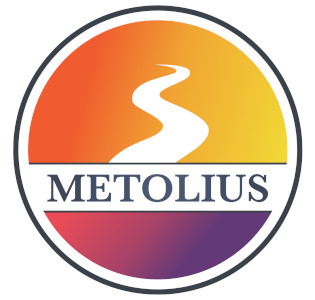 Metolius Hemp Company and its spectacular new line of premium enhanced, single-sourced organic hemp CBD & CBG Pre-Rolls and Cannagars make wonderful gifts for anyone ! www.metolius.market
Glazed in CBD Distillate, then rolled with a blanket of CBD Isolate, CBG Kief, or a delicious blend of both, they deliver a powerpack of full-spectrum cannabinoids. When consumed together, CBG & CBD work synergistically to provide pain relief, as well as potent relaxation and a sense of wellbeing.
For Black Friday, readers can enter code holiday2020 and get 50% off all products (excluding gear and Cannagar club) on unlimited purchases through January 31st.
Products include:
River Rolls: (MSRP $14.95, or monthly subscription box), CBD Distillate + CBD Isolate Enhanced; CBD Distillate + CBG Kief Enhanced; CBD Distillate + Isolate + CBG Kief Enhanced. Between 80-150 MG of cannabinoids per roll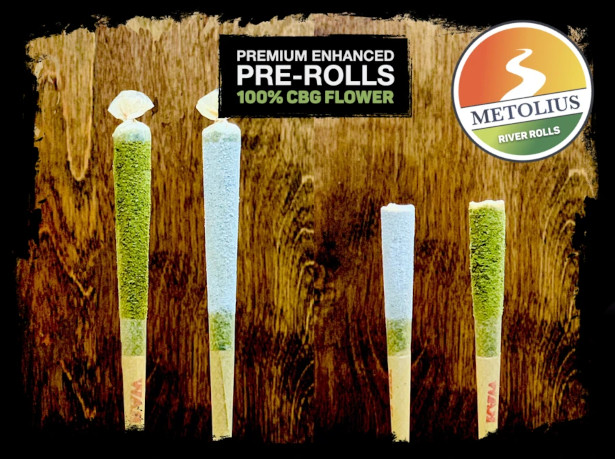 River Rocks (MSRP $14.95): Single strain CBG White or Sour G organic hemp buds in one gram vials ideal for vaping or combust; enhanced with CBD distillate and CBG kief. Contains 250 MG of cannabinoids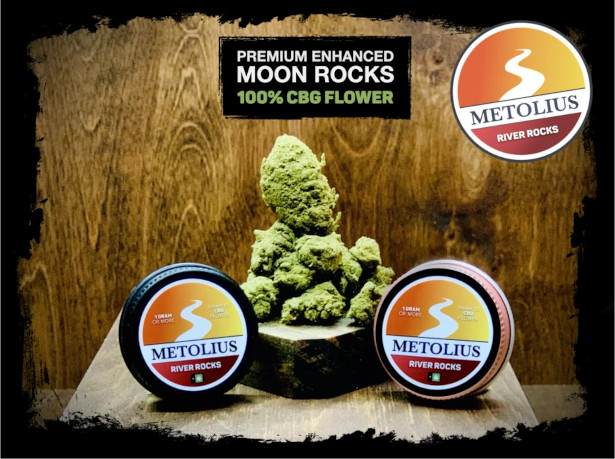 River Logs Cannagars (MSRP $44.95 3 gram-sized/$74.95 5 gram-sized; or monthly subscription box): Smooth tasting, ideal for kicking back with friends, after dinner, or big celebration; hand-rolled in organic palm leaf, coated with CBD Distillate + CBD Isolate + CBG Kief; CBD Distillate + CBD Isolate; or CBD Distillate + CBG Kief.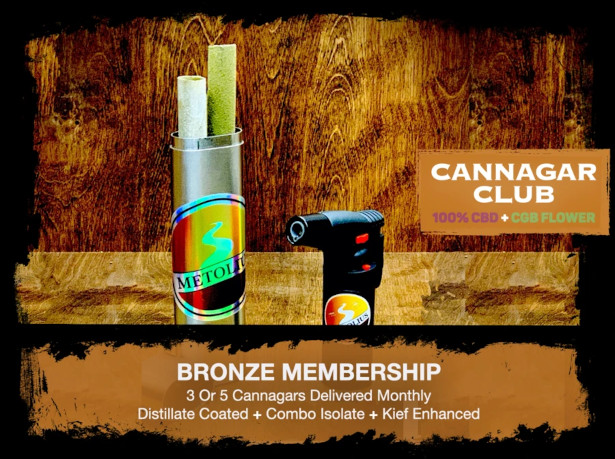 All products are guaranteed/tested at 0.3 THC/federally compliant. Product COAs available upon request.


Tile's Limited Edition Bluetooth trackers, the perfect personalised Christmas gift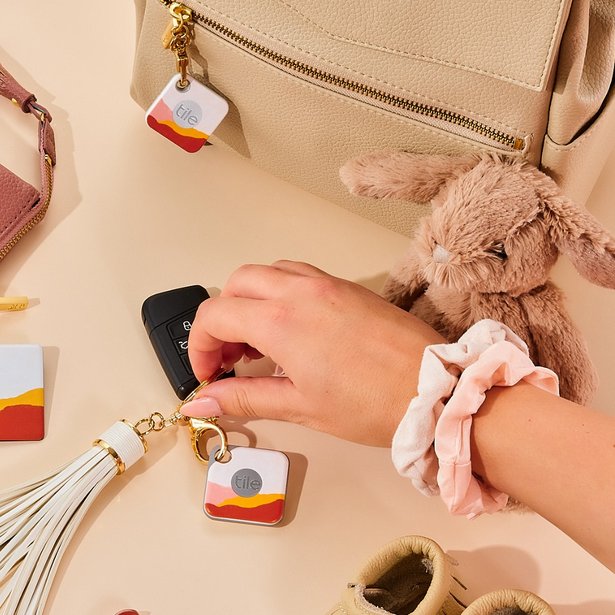 FACEBOOK | TWITTER | INSTAGRAM | YOUTUBE
This year, Tile has added a personal touch to its world-leading Bluetooth trackers, giving loved ones the gift of never losing their favourite items.
The limited edition Tiles are available in a range of brand-new designs to suit whoever you are buying for – the perfect Christmas gifts or stocking fillers.
Tile Pro has a 400 ft. range and the loudest ring, making it the most durable tracker yet. Tile Mate is perfect for the essentials in your daily routine. Tile Slim is shaped like a credit card so slots easily into wallets, bags, jackets and coats. Here is how Tile works – ring it when you've misplaced something, if it's close by, and if you fear you've left your belonging further away, check where your item was last seen on a map. This allows you to tap into Tile's community, the world's largest lost-and-found network, which will anonymously help find the lost or stolen item almost anywhere in the world.
Tile's limited edition Bluetooth trackers are available at Tile.com with optional gift wrapping at checkout. We have included a selection of the limited edition Tiles below, though the full range can be viewed here.
Tile Limited Edition Bluetooth Tracker – Holiday Luxe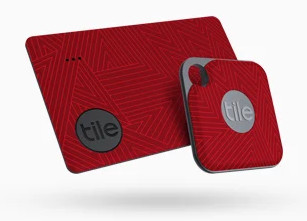 Pro (1 Pro) – RRP £32.99
Performance Pack (1 Pro, 1 Slim) – RRP £59.99, PROMO £47.99
Available from: Tile.com
For the friend who is Christmas crazy, brighten up their holiday with these festive finders for their keys or wallet.
Tile Limited Edition Bluetooth Tracker – Rose Glow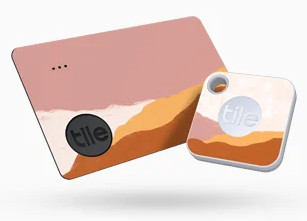 Pro (1 Pro) – RRP £32.99
Starter Pack (1 Mate, 1 Slim) – RRP £47.99
Treat Mums and other luminaries to the soft glow of these Tiles — to make finding keys, wallets and purses easier.
Tile Limited Edition Bluetooth Tracker – Camo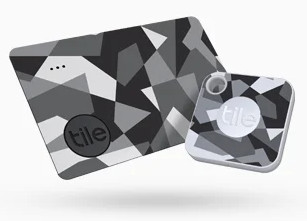 Pro (1 Pro) – RRP £32.99
Starter Pack (1 Mate, 1 Slim) – RRP £47.99
For fly friends who always need cool accessories, especially ones that can help find their keys, tablets and bags.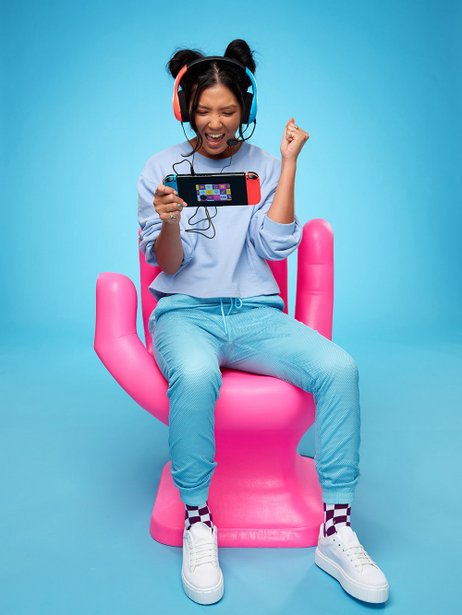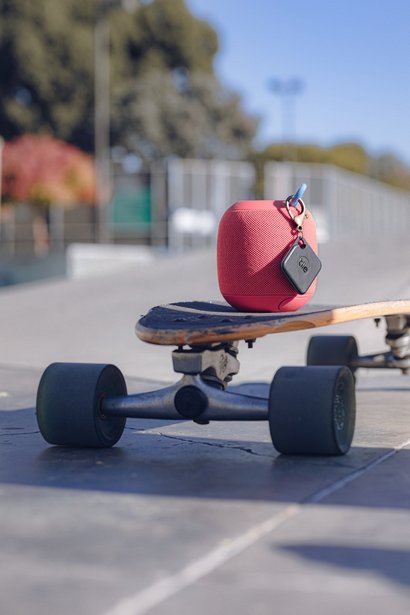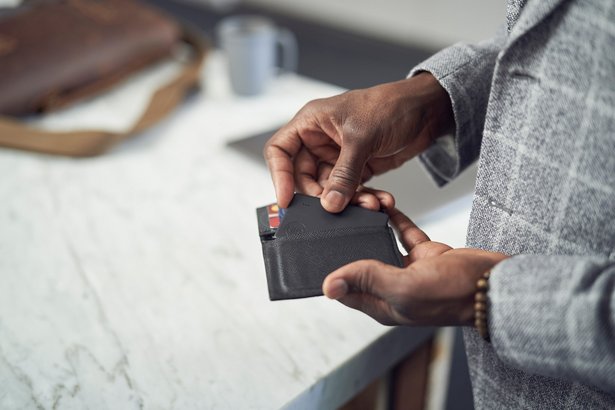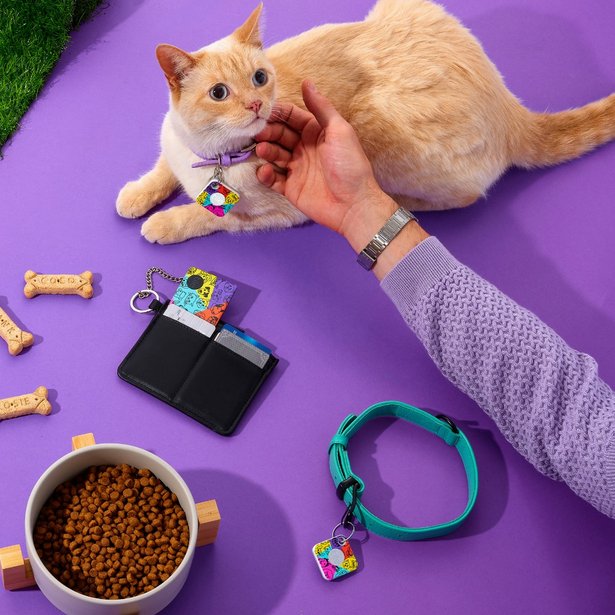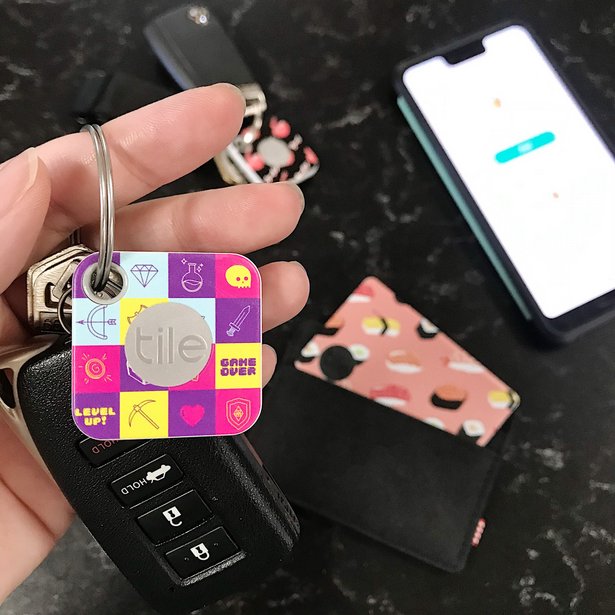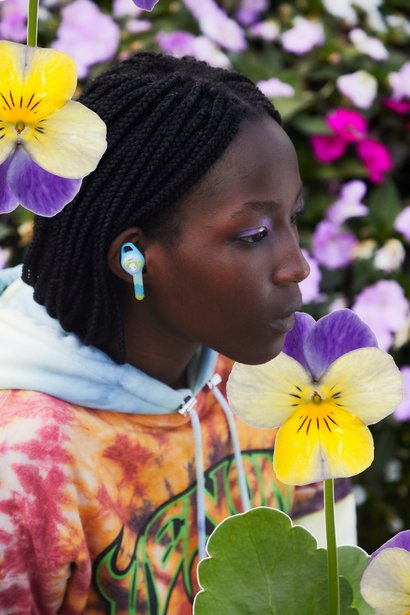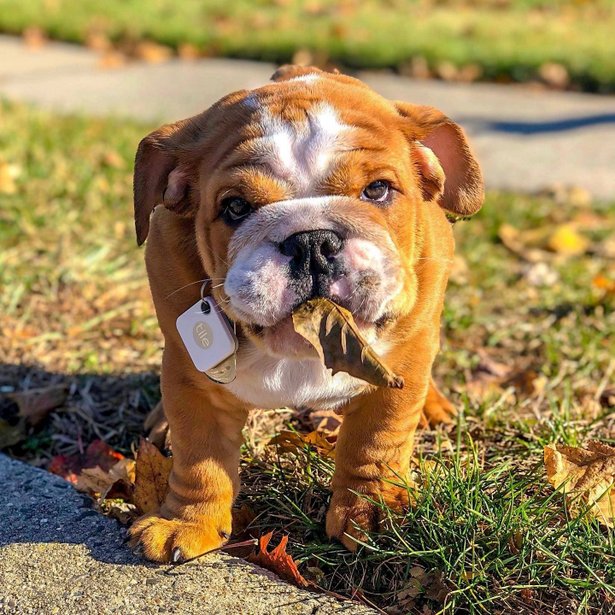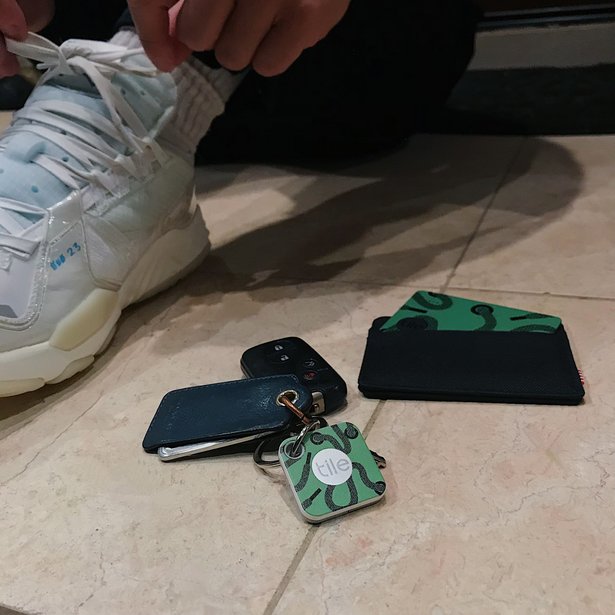 From the Chateau to your door, Gold Medal winning, 100 per cent Organic, Chateau bottled wine available to UK wine lovers for the first time delivered in time for Christmas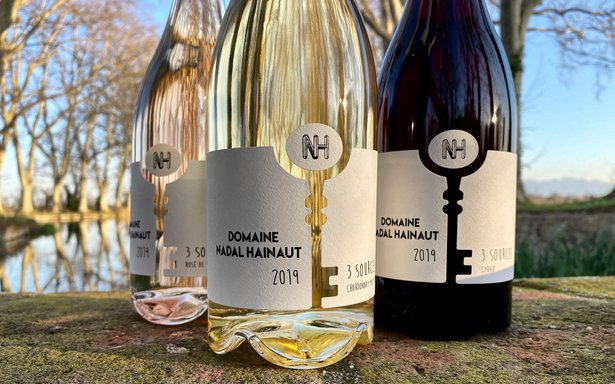 Treat yourself to a case of Organic, Gold Medal winning wine this Christmas, delivered from the Chateau to your door.
Greenham Wines (www.greenhamwines.co.uk) is offering a range of exceptional wines from Chateau Nadal in France, exclusively to British wine lovers. These wines are available in the UK for the first time.
Full bodied reds, beautifully balanced whites, seductive rosé and tempting dessert wines can be mixed 'n' matched to create your own individual case of six or twelve wines.
Located in the internationally respected wine-producing region of Roussillon, France, Chateau Nadal has won over 50 awards for its organic wines over the last ten years.
Try them for yourself or give a memorable truly special gift this Christmas.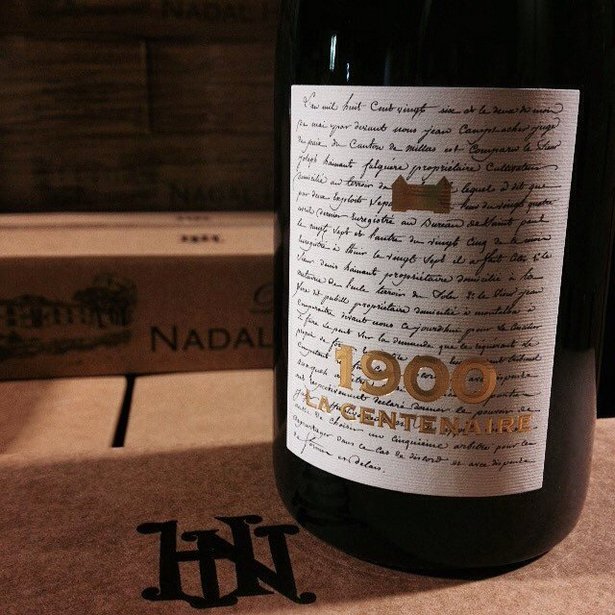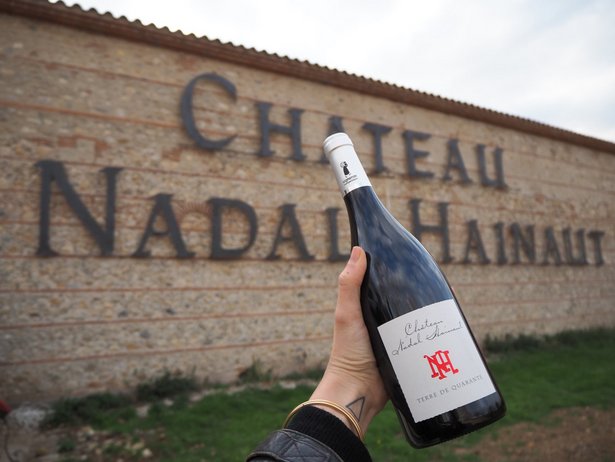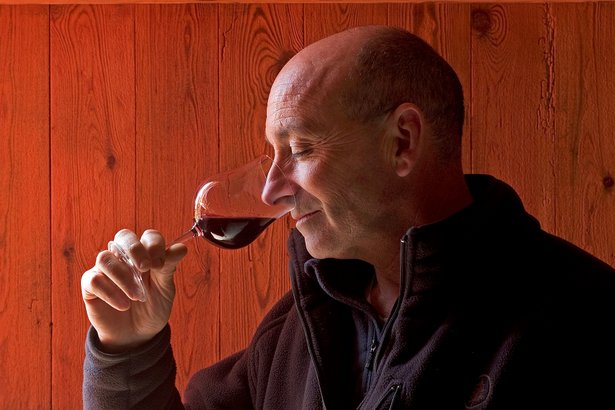 GET YOUR TRI-SERVICE SOCKS FOR CHRISTMAS AND SUPPORT THE ARMED FORCES

COMPANY DESIGN SSAFA SOCKS TO SUPPORT ARMED FORCES COMMUNITY
Win or Lose, a premium online clothing brand is delighted to announce their partnership with SSAFA, the Armed Forces charity.
Win or Lose have created a Tri-Service Sock. £1.00 from the sale of each sock will go towards helping the Armed Forces community. The company have also included this initiative on a selected range of their most popular socks.
This premium sock range enables people to 'show their colours' and is the perfect Christmas gift.
A spokesperson from Win or Lose said: 'We are delighted to be partnering with SSAFA to help raise funds for many courageous and loving families in the Armed Forces community. One of the business founders Served in the Armed Forces, so knowing sales of some of our products will go some way to helping military individuals and families who are in need, is both humbling and satisfying.'
Find your Tri-Service Sock here and support the Armed Forces community:
www.win-or-lose.com/shop/socks/ssafa/
Elves Behavin Badly – you may be familiar with these little rascals already but this year they've released a whole new range, including accessories.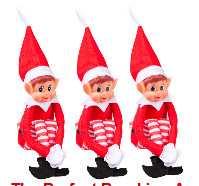 The exciting range starts from a RRP of £1.00 and is available at all leading UK online and retail stores now.
GIFTS UNDER £10
The Perfect Pranking Accessory
Elfie & Elvie Doll Figures – Set of 2
RRP from £7
Fun and Playful Elves Behavin' Badly Figure with soft body and vinyl face. Includes hook and loop grip hands for causing mischief and mayhem around the house.
GIFTS UNDER £5
Elfie's Pooey Friend
RRP from £1.49
What kid doesn't like toilet humour? A squishy, stretchy gimmick, affordable and so much fun to play with, it's the perfect stocking filler for both kids and adults. Can also be used as a stress reliever.
Personalised Elf Eve Box
RRP from £3.99
A great alternative to the traditional stocking, this box can be personalised with the included felt tip pen. The affordable gift to heighten the excitement on Christmas Eve.
Dummy Elf Surveillance Camera
RRP from £4.99
The perfect deterrent from the naughty present snoopers and snatchers – place this dummy security camera somewhere around the house and let your children know they're under elf surveillance.
Follow @elvesbehavinbadly and keep an eye on social media for a series of pranks and chaos.
3 of the MOST POPULAR E-BIKES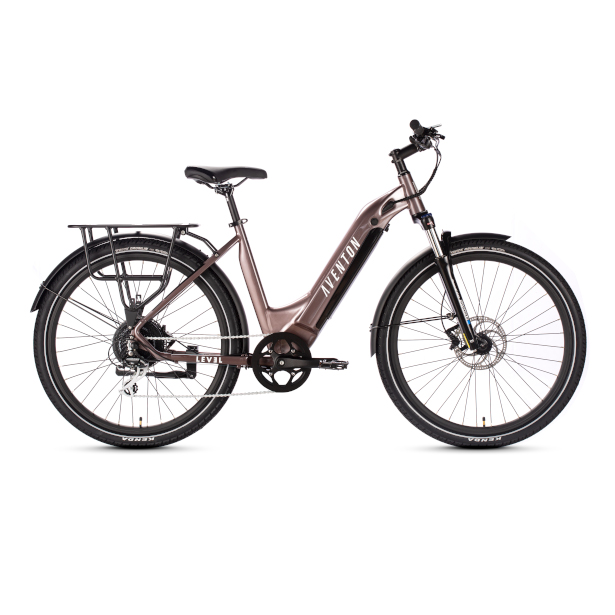 1. The Level Step-Through ebike is a commuter's dream that could replace a car for running errands and riding to work or school. This innovative, slick and technologically advanced new ebike, which became available in August, provides easy access with a step-through frame and a smooth, thrilling ride reaching up to 28MPH with pedal assist. This ebike is a tweaked version of Aventon's best-selling Level that was introduced in the Spring. Fans and partner bike shops suggested body changes to appeal to a broader fan base and Aventon built the Level Step-Through based on their wish list — a step-through frame that's easy to hop on and off.
– Level Step-Through
2. The Level ebike, introduced in Spring 2020, is engineered for riders who want to escape from their cars but still want to keep up with traffic on their work or school commute. It's built with the same proven motor technology as the Pace 500 electric bike but with geometry and convenience features for urban riders. With peppy handling, a suspension fork, and an extended battery, the Level Commuter Ebike can take everything that you throw at it.
– Level
3. Sinch ebike is the most versatile folding fatbike on the market. With massive 4" tires, a suspension fork, and plenty of power – 500 watt (750 watt peak) motor – the Sinch has some kick, and is a super comfortable electric folding bike that handles like a dream to ride on all terrain types. Perfect for those with limited storage space, the Sinch is foldable and easily stored in your closet, under your desk, in the car trunk or in your RV. Regardless of where you ride and where you travel, the possibilities are endless with the Sinch.
TRENDING DEMAND
The demand shot up once the pandemic hit, and it continues as a states start to reopen, shut-down again, and fears of a second wave of Coronavirus is among us. Many want ebikes because:
people afraid of mass transit and standard commuting due to COVID
people afraid of ride shares like Uber, Lyft, van pools and taxi
need for "Social Distancing" & "Self-Isolation"
the need for exercise since gyms, yoga classes and other studios shut down
need to "escape" for fresh air and to explore
an e-Bikes gives an assist those who may not think they are "athletic enough" for a standard bike – allowing them to keep up with friends, kids and grandkids
need to salvage their 2020…

Bamigo, a menswear brand selling only bamboo based apparel which is sustainable and eco-friendly.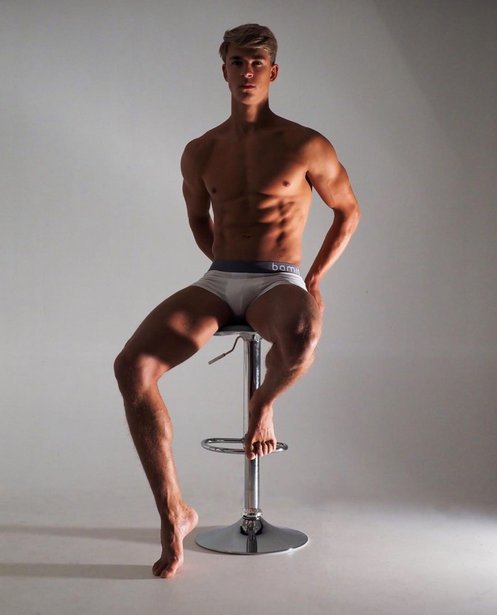 Bamboo socks would make a good Xmas gift – bamigo.com/gb/bamboo-socks/bamboo-socks so is bamboo pyjamas – bamigo.com/gb/bamboo-homewear/pyjamas
& you can make this Christmas a greener one with sustainable men's clothing brand, Bamigo!
Bamigo's premium collection of bamboo socks, t-shirts, pants and pyjamas are available in a variety of colours and styles, making them ideal for the different men in your life. A sustainable and durable alternative to cotton, bamboo allows the skin to breathe, ensuring a fresh feel throughout the day, whilst looking effortlessly stylish.
James Socks (4-pack) – RRP from £24.99 (4 pairs)
Available from: bamigo.com
These super soft socks are breathable so you can enjoy unrivaled freshness throughout the day. They also feature a reinforced heel and toe for added comfort. The ribbed cuff and flat seams provide a custom fit, adding to the overall level of comfort you'll experience.
Bamigo Adams Loose Fit T-shirts Round Neck Green-Denim (2-Pack)
Adams T-shirts (2-pack) – RRP £39.99
Available from: bamigo.com
These undershirts have a looser fit than slim fit t-shirts. They feel super soft and the breathability of the fabric ensures that you stay fresh all day.
Bamigo Paul Slim Fit Boxers Blue (2-pack)
Paul Boxers (2-pack) – RRP £34.99
Available from: bamigo.com
The Paul boxers are slim fit and have a normal length. The super soft, stretchy fabric ensures a perfect fit around your body, yet still offers breathable comfort.
Bamigo Taylor Pyjama Bottoms Grey Melange
Taylor Pyjama Bottoms – RRP £49.99
Available from: bamigo.com
These are designed to offer optimal fit, comfort and style. A soft elasticated waistband, convenient pockets and subtle details such as a label at the hip and a rear pocket ensure that the pyjama bottoms are the perfect for down time.


Why not gift someone a beautifully designed pure Egyptian cotton bedlinen set this Christmas. www.mediterraneanlinens.co.uk
(To help your budget stretch further all our readers can take advantage of a 30% discount from Mediterranean Linens full priced range by entering RUGBY30 at the checkout.)
Egyptian cotton is renowned for being the finest, coolest cotton in the world. Woven from single ply long staple yarns, Egyptian cotton provides the softest, lightest, breathable sheeting.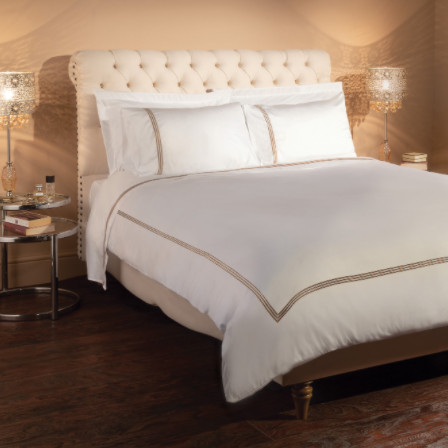 Egyptian cotton's fine yarns also offer superior comfort and softness. Bedding made from this cotton will feel light and silky against the skin and will soften each time you wash it, becoming more comfortable to sleep in the more you use it. And despite being incredibly soft, Egyptian cotton is stronger and more durable than regular cotton.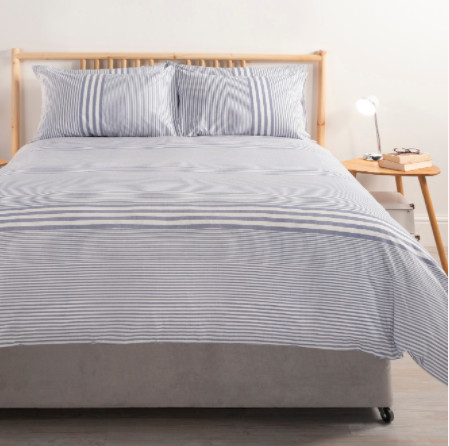 Take Antibes, this classic design features a timeless all over floral in subtle duck egg tones with a contrasting ultra-smooth plain reverse. Antibes products are all made from luxurious 300 thread count Egyptian cotton. Duvet sets, which include a duvet cover and pillowcase(s) start from £54.
Visit www.mediterraneanlinens.co.uk to see the full range of Egyptian cotton bedlinen.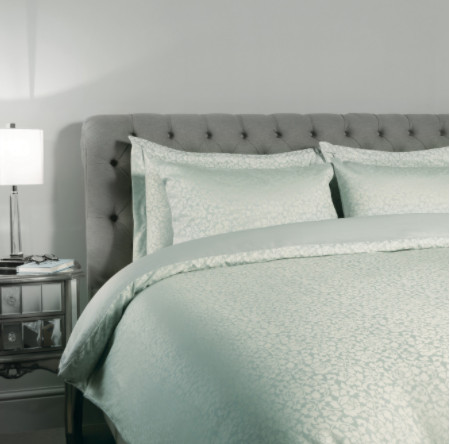 An online dance studio with top-tier industry professionals from world renowned companies.
There are classes in many dance styles and levels! It would be a really fun, unique experience and we even do private events or one-on-one workshops for people who want to learn something specific like partner ballroom dancing, a dance trend and more!
You can check them out more at www.dance-break.com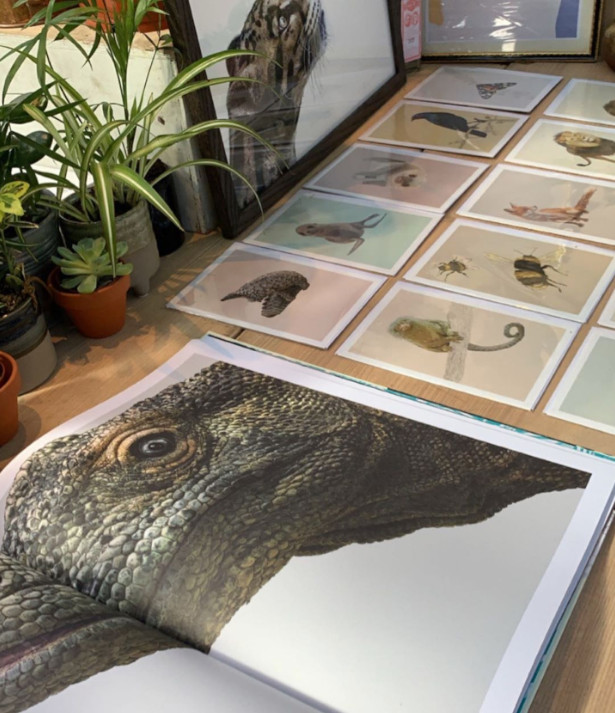 www.benrotheryillustrator.co.uk
Facebook: Ben Rothery Illustrator
Instagram :Instagram.com/brillustrations / www.instagram.com/hiddenplanetshop/
Twitter: @Brillustrations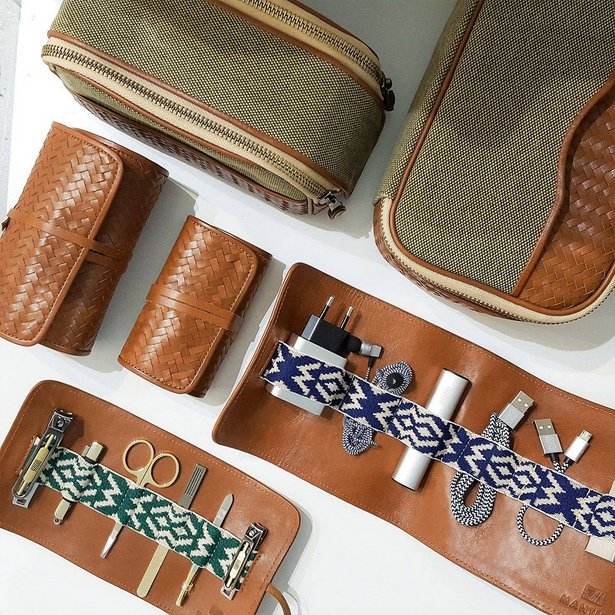 Founded three years ago by John McKenzie after he became increasingly frustrated with lost phone chargers and permanently tangled cables, he adapted the 'jewellery roll concept' to initially create luxury tech rolls with the modern man in mind, stylishly untangling a world of cable-frustration in the process.
These days the Mantidy range has expanded to grooming (rolls and wash bags), food and drink, a bijou women's line and now something for the pooch. Fans of the brand are even buying just the rolls and choosing what they put inside. "The original idea was to solve a modern-day annoyance via well-designed stylish, creative pieces. This has now rolled into almost every aspect of modern-day life," says John.
Each piece in the flagship collection – Herringbone – uses premium vegetable-dyed leather and is handmade in a family-run sustainable business preserving traditional skills and techniques, while providing sustainable livelihoods for local women.
Best for the techie, home office and making like Marie Kondo: TechRoll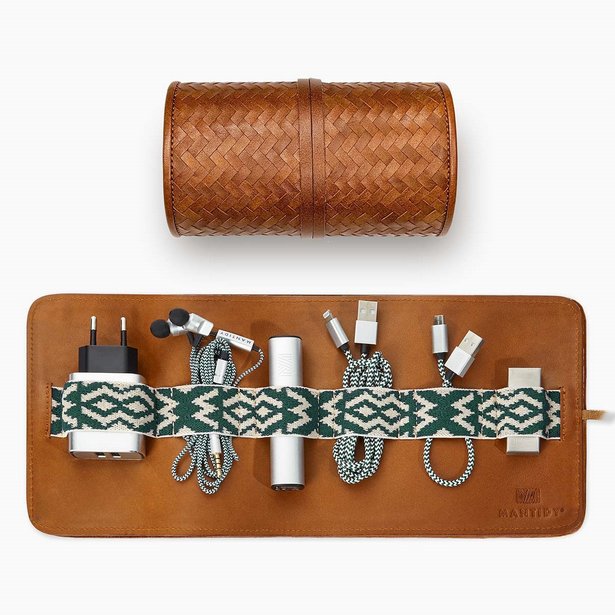 All in one six-piece mobile phone accessories roll in 100% genuine vegetable tanned full-grain cowhide, handwoven in Mantidy's signature Herringbone.The TechRoll comes in a choice of seven colours – Racing Green, Tan, Navy Blue, Bordeaux Red, Black, Chocolate or Dusty Pink. Priced at £125 (roll only) or £199 (roll and choice of colour-coordinated accessories).
Best for staycations, remaining presentable in lockdown: Grooming Roll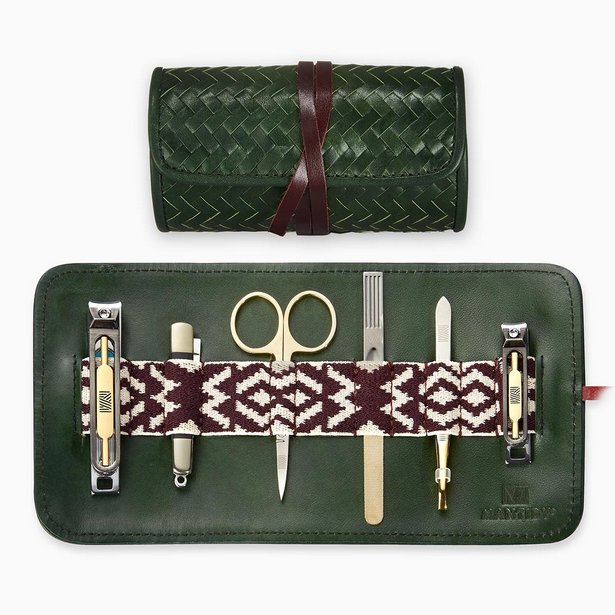 All in one six-piece manicure set rolled up in 100% genuine vegetable-dyed full-grain cowhide leather, handwoven in Mantidy's signature herringbone.
Comes in a choice of seven colours – Racing Green, Tan, Black, Bordeaux Red, Navy Blue, Chocolate and Dusty Pink. Priced at £95 (roll only) or £149 (roll and manicure accessories).
Best for food and wine lovers: Cheese& Wine Roll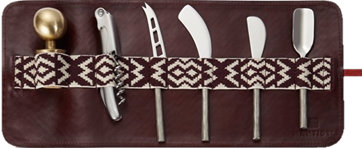 All in one six-piece set including three brushed brass and steel knives, along with a bottle stopper and corkscrew.
The roll is 100% genuine vegetable-dyed full-grain cowhide leather, handwoven in Mantidy's signature herringbone. Available in a special Christmas edition, Racing Green with Bordeaux Red elastic or in Bordeaux Red. Priced at £199.
Just in time for Christmas, personal monogramming and gift boxing are now available on all the collection free of charge when ordered via the Mantidy website or their London store.
The Mantidy range is available online at Mantidy.co.uk, Mantidy (11 Princes Arcade, London, St. James's, SW1Y 6DS & at 51 Elizabeth Street, Belgravia SW1W 9PP ) and stocked in Liberty and Conran Shop (in-store and online)
@themantidy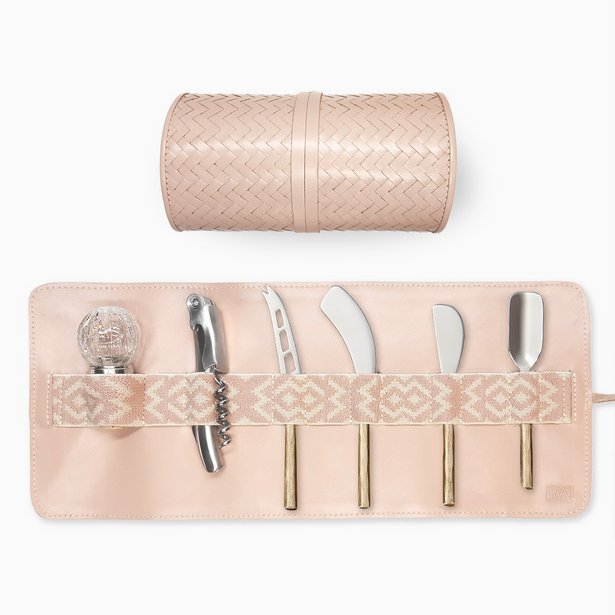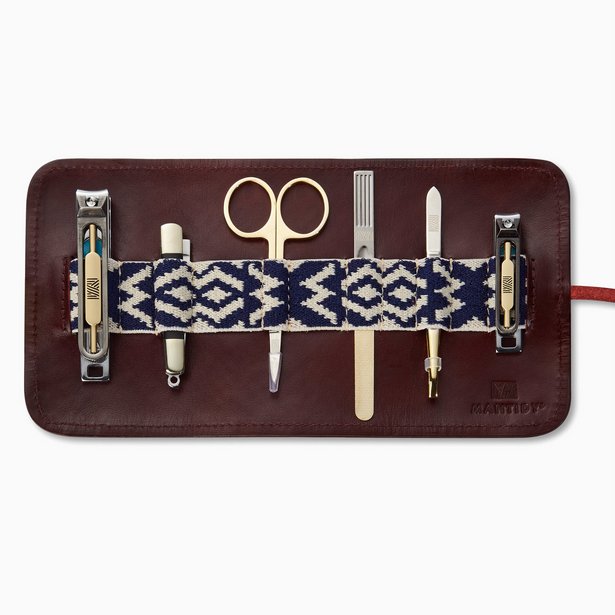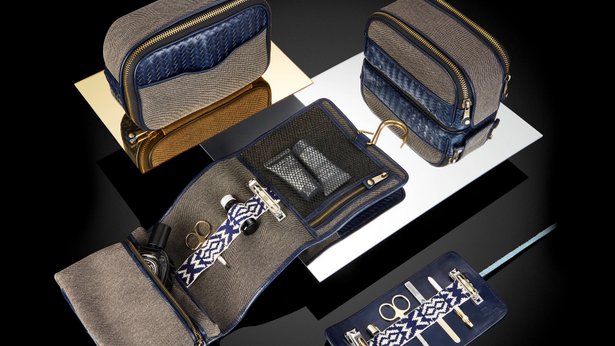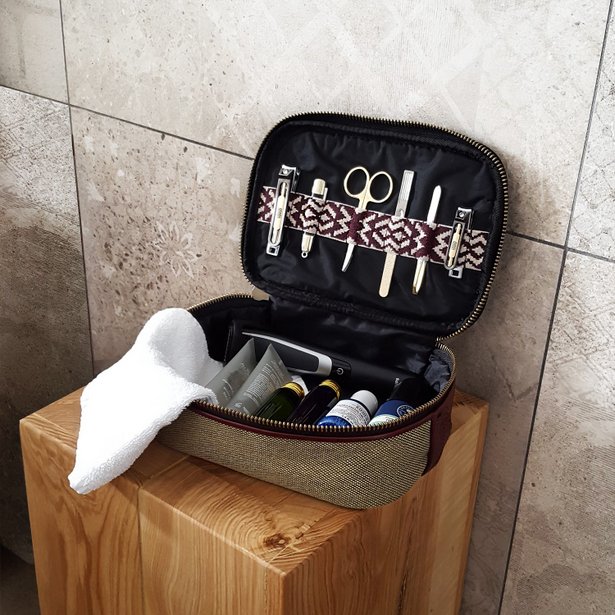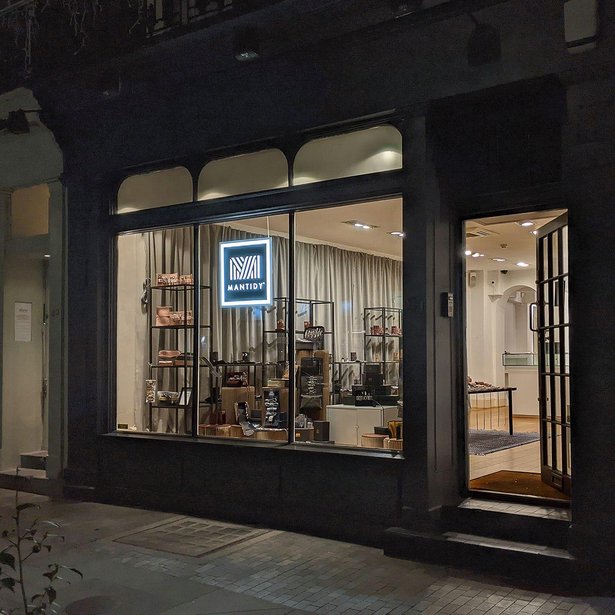 Briggs & Riley Launches New Sympatico Plum Collection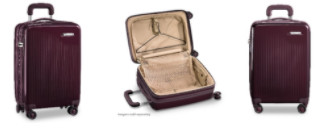 Briggs & Riley, the independently-owned, global luggage brand has revealed a new Plum colour, part of the best-selling Sympatico collection. This stylish colour is available in Harrods, John Lewis and additional stores across the UK.
Briggs & Riley's Sympatico collection is the first and only hard-sided suitcase collection in the world with CXTM Expansion-Compression Technology, allowing up to 25% more packing space. This amazing zipless 'CX™ technology' allows the user to expand their suitcase, then compress it back down to original size with all their clothes in once packed. Briggs & Riley is the only brand in the world that can do this without zips, making it the ideal choice for overzealous packers.
The suitcases also have a special area with coat hanger to hang and fold suits or dresses and keep them wrinkle-free.
The Sympatico Plum collection comprises of four sizes of suitcase, International and Domestic Carry-On, Medium and Large.
The Briggs & Riley Sympatico Plum collection is available to purchase from £449 from John Lewis (www.johnlewis.com) and Harrods (www.harrods.com). For further information please visit www.briggs-riley.com
Bring the outside in with a Designer Radiator inspired by nature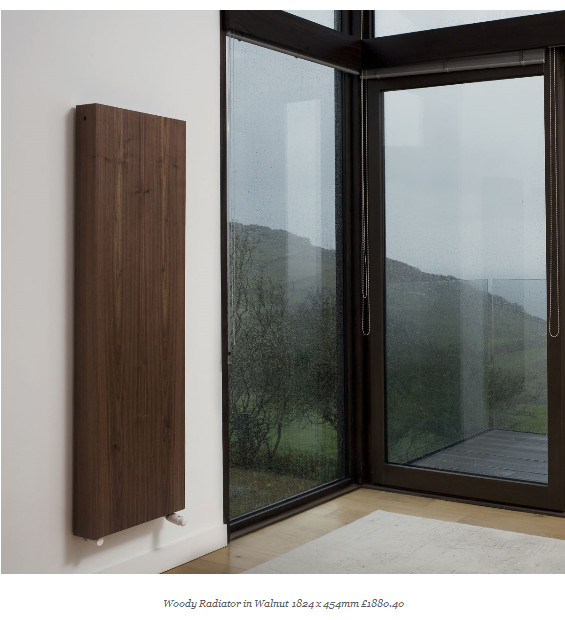 As we head towards winter, it's the perfect time to take stock and reassess our heating needs. There's nothing quite like the cosy warmth of a highly efficient radiator to wake up to every morning and come home to every night. Now that we'll be spending more and more time indoors during the chilly months ahead, why not bring the relaxing, uplifting feeling of nature into your home with a statement radiator that combines high heat efficiency with a natural look.
Woody Radiator in Walnut 1824 x 454mm £1880.40
Choose Natural Materials
The Radiator Centre have a fantastic selection of designer radiators inspired by the beauty of nature. Each piece makes a statement, adding a work of art to walls while providing the practical necessity of heating your home. These pieces evoke a sense of nature and help to bring the outside in, blurring the boundaries between the two spaces, especially in large open-plan kitchens with glass doors leading onto the garden. The Woody radiator in Oak shown above is a wonderful example of how interior and exterior spaces can be united. This modular aluminium design features a stunning oak veneered finish and comes in a wide choice of sizes and orientation, from full-length columns to slimline horizontal versions that fit snugly beneath a window. As well as looking fabulous, Woody also creates a gentle, even spread of heat without hot spots.
Woody Fumed Oak Towel Rail 454 x 1024 mm £1514.40
As Nick Duggan, MD at The Radiator Centre explains, "The utilisation of wood offers an introduction of natural elements into an interior and the range of woods available means it can be blended in as part of the overall interior design. Wood also has a natural warming feel to it when compared to the cold, white finish of conventional rads."
Embrace the Bamboo Trend
Bamboo is big news in interiors right now and it's a look that's set to last, as more and more homeowners seek out natural materials to enhance a sense of peace, tranquillity and well-being at home. As these designs above demonstrate, The Radiator Centre offers the perfect heating solution with its range of high performance aluminium output radiators with a beautiful Bamboo veneer finish. Perfect for a simple Scandinavian or Nordic look, the collection boasts rapid heat-up and is ideal for low temperature systems including solar panels and heat pumps, so they are great for eco builds, too.
Just like in nature itself, no two Bamboo radiators will be exactly the same. This is due to the unique production process that The Radiator Centre utilises, and you can take your pick from standard RAL9010 White (Gloss) or 20 other RAL colours to suit your surroundings.
Make Instant Impact
As well as opting for a natural finish, you can also make a statement with a bold radiator design such as the Camelia collection with its distinctive floral motif. As part of the Nature range from K8 Radiatori, the Marco Pisati designed radiators represent a striking, stylised version of a Camellia bush. Perfect for creating a focal point in kitchens, hallways, living rooms and open-plan spaces, simply choose the colour of the base from the range of RAL colours on offer then add another RAL shade for the floral decoration or select one of four galvanised finishes (Copper, Bronze, Gold or Gun Metal), brushed stainless steel or chrome for a metallic touch.
Camelia Radiators from £2046.00
Reflect on Nature
Picture yourself sitting cosy indoors with the heating on and having the joy and beauty of a nature-inspired piece of art hung on the wall. When the branches outside become bare and there's nothing but rain for days on end, let the Willow tree-style Salice collection from The Radiator Centre calm you and bring some peace and harmony into your home. As Nick Duggan, MD at The Radiator Centre explains, choosing a statement radiator can really complement any space, "Such is the variety of shapes and colours available on the market, a radiator can make a valuable contribution to a room's design and layout, rather than be that white panel that you would want to hide away and ignore. Nowadays, you can almost consider radiators in the same way that you would potential curtains, as they provide an opportunity to work with colour (whether subtle or bold), textures and shapes. There are no hard or fast rules as to what will or will not work, but don't lose sight of the fact that the radiator is there to heat the room. You don't want to be left with a beautiful room which you cannot enjoy because it is too cold."
The Salice Radiators from £1355.00
So this winter take advantage of the wonderful array of nature-inspired designs on offer from The Radiator Centre. Cosy, efficient and beautiful to look at, they are the perfect excuse to stay indoors and curl up with a good book!
Bottoms Up With These Gadgets
Create the drinking experience at home without having to wear a mask, check-in, eat a meal and stop at 10pm. These fun accessories will help make a great bar at home. Ideal for all your friends and family. As long as it's under 6 people and you aren't mixing households. At least there is more alcohol left to banish 2020.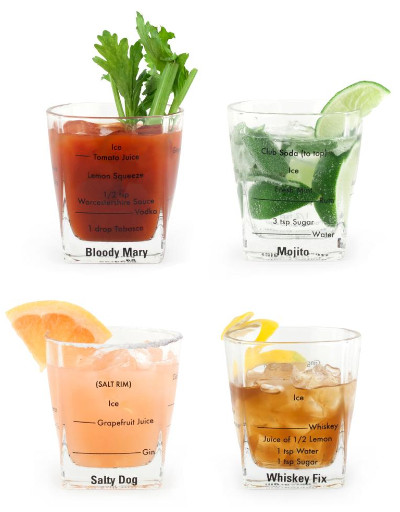 The Elephant Corkscrew £17.49 from Trouva – A fun corkscrew in the shape of a corkscrew, bring some much needed ele-gance.
The Bartending Glasses Set of 4 £20 from Kikkerland – Become a bartender in no time with this set of 4 glasses. Each glass features a different spirit and teaches you how to make four different cocktails.
The Mix Master Cocktail Shaker £22 from Selfridges – The Mix Master cocktail shaker is sleek and cloaked in pour markings and essentials recipes like Sex on the Beach and Mojito to get you started. Own your technique and impress the rest.
Beer Yoga £15 from Kikkerland – Loosen up with yoga and beer, what could possibly go wrong?
The Diamond Decanter Set £34.99 from Thumbsup.com – Shine bright like a diamond with every sip you take. Makes a stunning table centrepiece. Includes holder and 2 diamond glasses.
The Copper Shovel Bottle Opener £10 from John Lewis – This shovel-shaped opener makes light work of opening bottles. An attractive piece for any home bar, it has a copper-plated finish.
The Original Stormtrooper Decanter £24.99 from Firebox – Take a shot from a stromtrooper. This one always hits the spot.
The Fetch Bottle Opener £15 from Trouva – This beechwood and stainless steel Fetch is a pup that loves to play fetch with bottle caps! Pop open a beer or soda and turn your bottle cap into a frisbee. A magnet in the dog's mouth holds the bottle cap in place.
Big Night Out Drinking Game £20 from Kikkerland – A perfect game fo\r the home. A truth or dare kind of drinking game. Played with 3 to 6 players. Object of the game is to finish in the VIP area.
Day of the Dead Corkscrew £29 from Trouva – A quirky corkscrew for Halloween and ghoulish fans.
The Anytime Cocktail Kit £15 from Selfridges – This streamlined set of paraphernalia means that you've essentially got your own bar, via your bag. Including two bottles for mixing (and a recipe book of twelve concoctions) – the party will always be in your pocket.
The 8-Ball Drinking Game £6.80 from ASOS – It will be a real party with this 8-Ball drinking game! Spin the ball for a challenge. There are 20 different challenges and if you don't take up the challenge, take a sip of your drink. Who dares to take on these challenges?
The Luchador Bottle Opener £8.50 from Kikkerland – The Luchador Bottle Opener has got the moves that make bottle-opening easy! Enjoy your cola or beer in style.
The Bar Compass £12.99 from The Present Finder – This bar compass is exactly what you need if you're a budding mixologist who's sick of making margaritas that taste like disappointment and dishwasher water. This cocktail compass is easy to use with a slim design and stainless-steel frame. It can be mounted or hung on any bar cart, and it'll transform the way that you make and serve 16 different cocktails.
The Original Stromtrooper Shot Glass Set of 4 £14.99 from Thumbsup.com – Be careful not to go to the darkside whilst you try to master the universe.
BORA Professional 3.0 and BORA X Pure win German Design Award 2021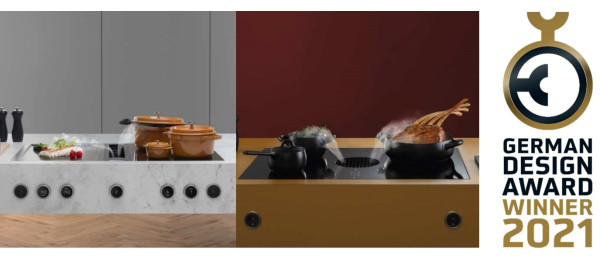 Raubling. BORA, manufacturer of innovative cooktop extractors, is already looking forward to next year as it's now official: the BORA X Pure range and recently launched BORA Professional 3.0 have both won the prestigious German Design Award for 2021. The award places particular emphasis on outstanding and innovative design.
BORA's founder Willi Bruckbauer commented: 'We've created something really quite special with the BORA Professional 3.0 and the BORA X Pure, and we're absolutely delighted that our efforts are being acknowledged with double awards. The BORA concept started a major trend that continues to influence the entire kitchen industry. And what's even better is that not only do our products' functionality and technology earn us top recognition, our designs do too.'
A picture containing indoor, sitting, table, photo
Description automatically generated
German Design Award 2021 for BORA Professional 3.0 and BORA X Pure
BORA Professional 3.0 is a modular system that can be customised to meet customer requirements. Its design highlight is the subtle, stainless-steel control knob with a black glass front and sensitive touch-operated surface with a high-definition, white LED display. The removable stainless steel ring and optimised LED display not only visually enhance the knob but also enlarge the touch-operated area. All functions are easily, conveniently and intuitively activated by twisting the knob and tapping the central touch-operated surface.
The unique, striking design of the air inlet nozzle on the BORA X Pure is what makes it stand out. It is slightly recessed into the centre of the cooktop and can be twisted to create various looks. The innovative eSwap system allows filters to be changed swiftly and easily from the top through the air inlet opening. The cooktop extractor, cooktops and functions are compactly controlled via a central touch operating panel (sControl) with a vertical touch slider.
10 BEST CHRISTMAS GIFTS UNDER £10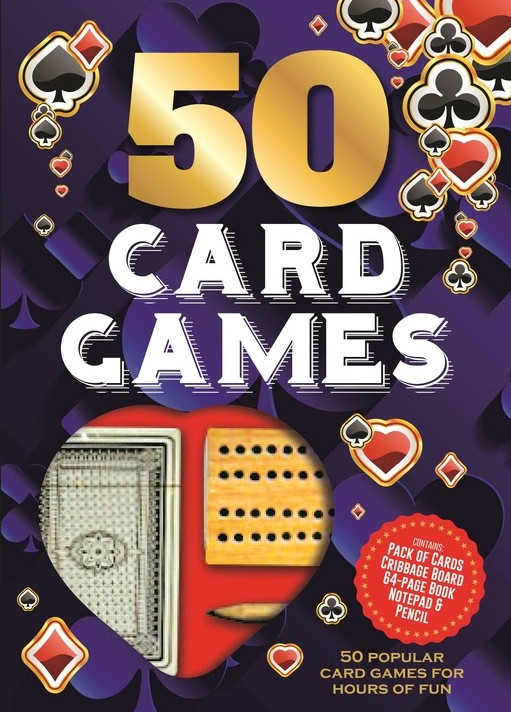 With Christmas set to be extra-magical after such a difficult year, and people excited about the festivities beginning, over 40% of adults plan to start their present shopping in October and November(1). However, due to the current climate, a third of adults say they are worried about the cost of the festive season(2) ahead.
Fear not! Here to lend a helping hand, The Works, the UK's leading family friendly retailer, has shared its top 10 most popular festive finds all of which are £10 or under! So, what are you waiting for? Happy shopping!
Rainbow Art Set
This colourful Rainbow Art Set is the perfect gift to help your little one bring all their imaginations to life! Suitable for all ages and a must-have for a budding artist in the making.
£7
50 Card Game Box Set
Exclusive to The Works: Containing 50 (yes, we said 50!) popular card games, this box set is sure to bring the whole family together and provide endless hours of fun on Christmas day.
£7
Football Goal Set
He shoots…he scores. Do you have a footy fan in your family? If so, they'll be overjoyed with this must-have goal set gift on the big day. What a perfect time to get the whole family involved in a penalty shoot-out!
£10
Logo Best of Christmas
For those with a competitive streak and a brain for trivia, Best of Christmas is sure to get you in the festive spirit. Featuring all your favourite pictures, themes and pot luck cards, there's a huge variety of questions for all in this quiz game.
£10
Hexagonal Colour Set Dinosaur
Get your little one's creative flair shining this Christmas with this Dinosaur Colour Set. Whilst they're busy colouring, you can crack on with all your Christmas Day responsibilities.
£5
1000 Piece Harry Potter Jigsaw Puzzle
Enter the wizarding world of Harry Potter and create something truly magical with this 1000-piece jigsaw puzzle. A perfect pressie for a Harry Potter enthusiast, or even as some light entertainment for the whole family to enjoy throughout the festivities!
£10
The Furious Method
Burning off those Christmas calories can come as a struggle, but fear not. In The Furious Method, written by boxing legend, Tyson Fury, you'll find inspiring advice and tips on diet and exercise regimes, just in time for the 'New Year, new you' plans!
£10
100 Piece Paw Patrol Sky In Action Jigsaw Puzzle
This 100-piece puzzle is a must-have if your little one is a Paw Patrol fan and is perfect to complete alone or in groups. The kids can release their inner creativity and stay entertained for hours – ideal if you're busy cooking Christmas dinner!
£4
Mrs.Hinch
For the Hinchers! The brand-new 'This Is Me' tells the tale of the real Sophie Hinchcliffe, otherwise known as cleaning fanatic, Mrs Hinch. Escape the Christmas dramas and dive into this candid memoir – you may pick up a few cleaning tips or two.
£10
Advent Colouring Book
Christmas can be a hectic time of year, especially for mums, so there's nothing like a thearapeuitic colouring book to allow them to switch off – and most importantly encouraging her to relax and unwind.
£3
For more information about The Works and its Christmas gifts, www.theworks.co.uk
BRITS PLANNING CHRISTMAS EARLY THIS YEAR TO BANISH 2020 BLUES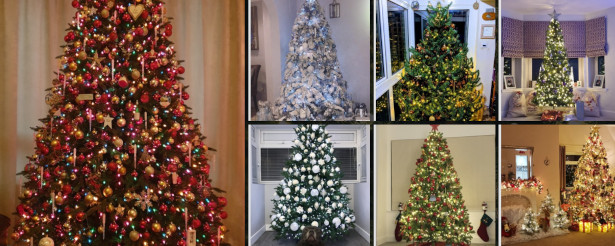 1 in 4 Brits are planning on getting a head start on festive planning
July-September Christmas tree sales soar 108% year on year
2020 might have been tough so far, but British families aren't letting it dampen their spirits – with many set to get a head start on planning for Christmas this year.
A survey of 1,000 UK adults, carried out by Christmas Tree World, reveals that nearly 1 in 4 (23%) are planning on being extra organised this year in planning for the big day – ordering in food, sorting decorations and buying presents months earlier than in normal years.
The news comes as the UK's leading artificial Christmas tree provider reports an increase of 108% in early Christmas tree sales between July – August.
When asked why they were decorating the house early for Christmas this year, 13% of Brits said that the events of 2020 made them want to start the festive activities early.
10% said that they will be buying things for Christmas early this year in case of shortages or delays to postal deliveries.
Almost 1 in 5 (19%) Brits are nervous that a second lockdown may leave them spending Christmas without loved ones this year, meaning they may want to plan their festivities in good time or celebrate early just in case.
11% said that as they were spending more time indoors due to social distancing they wanted to make their home as festive as possible.
The research suggests the nation may be getting a head start on Christmas decorating this year to bring some extra joy to their lives, as 22% of Brits claim that putting up Christmas decorations and Christmas trees makes them feel happier.
Stephen Evans, managing director at Christmas Tree World commented: "People love a reason to celebrate Christmas earlier every year and with added concerns surrounding the potential for second lockdown, people are keen to celebrate the festive season as early as possible, so as to avoid potential product shortages and postage delays."
Christmas Tree World is one of the UK's premium artificial Christmas tree retailers, providing unique and realistic decorations to provide a truly magical Christmas for all the family. For more information, please visit www.christmastreeworld.co.uk.