Creatine Monohydrate Powder
99% Purity – 200 mesh – Suitable for vegans
DoNotAge.org
What is Creatine Monohydrate?
DoNotAge.org high quality, ultra-pure Creatine Monohydrate supplement, manufactured to 99% purity and comes in the form of unflavoured powder.
Creatine is an important ingredient for longevity and has been shown to increase physical performance in successive bursts of short term, high intensity exercise. It's particularly popular among bodybuilders, powerlifters and sports athletes. It also has many other benefits that often people are unaware of (more on this later in the presentation)
Creatine monohydrate is a non-essential compound that can be obtained through your diet or synthesised in the liver, pancreas and kidneys, but not to the levels required to enhance creatine stores in the muscle. As a result, it's common for athletes to supplement with Creatine powder. As with all of our ingredients, our Creatine Monohydrate is ultra-refined to an incredible 99% purity and as ever is guaranteed to your door, anywhere in the world.
What is the purpose of Creatine?
Creatine is a heavily researched supplement, it's also one of the most popular worldwide.
Our Creatine Monohydrate is for anyone who wants to add a versatile ingredient to integrate into their
everyday regime and compliment their longevity supplement stack.
The most common daily dose among our members is 10g of creatine after every workout or exercise session
for optimal intake, as well as on other days to help maintain levels in the body.
Benefits of DoNotAge.org Creatine –
Enhanced performance
Creatine contributes to an increase in physical performance during successive bursts of short term, high intensity exercise. It also has the ability to enhance memory performance.
Universal use
It can be taken at any time of day, whatever your daily regime.
Great for Mixing
Available unflavoured so you can mix it in with your favourite shakes.
Excellent Value
Ultra high purity at a market leading price
Compliment
Creatine will compliment and improve your longevity supplement stack
Recovery
Creatine can improve muscle recovery time
What else does Creatine do?
● Improves cognition
● Lowers blood sugar
● Improves cell hydration
● Provides neuroprotection
● Raises anabolic hormones
● Supports brain function
● Enhances bone density
● Lowers myostatin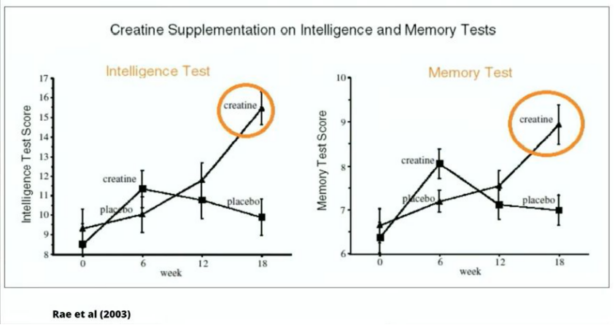 What's the price?
Creatine Monohydrate Powder –
1 x 300g container (1 month supply at 10g per day) = $24.97
6 x 300g containers (6 month supply at 10g per day) = $140
12 x 300g containers (12 month supply) 10g per day = $249
20g per day = $490