Muttering Doggerel: Poems from a dog's perspective by Liz Cowley
Always a dog lover, Liz Cowley has now turned her charming and insightful poetic skills to man's best friend with Muttering Doggerel, a bookseemingly written by dogs themselves!
Over 95 poems – delightfully enhanced by Tony Hannaford's colour illustrations.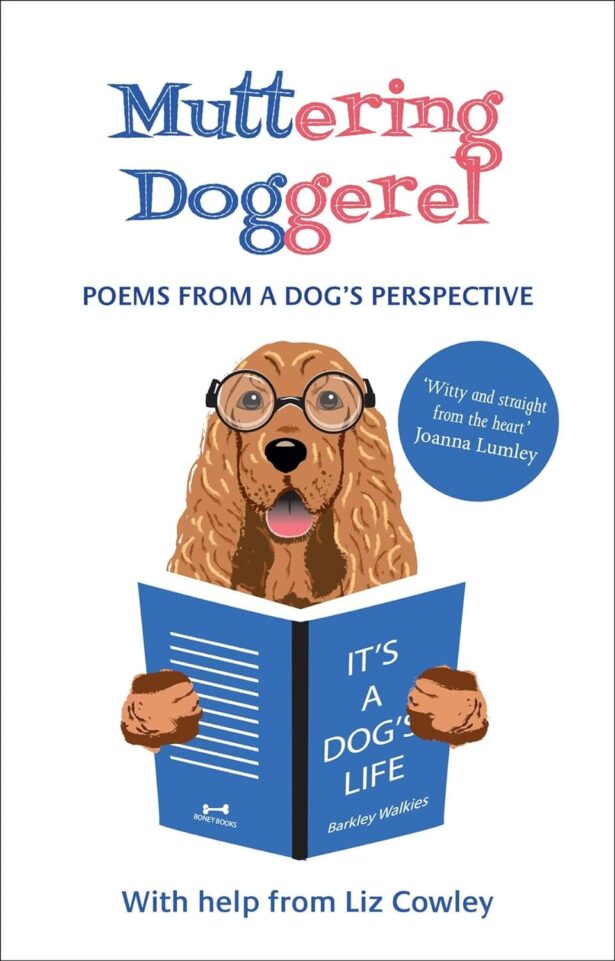 'I've always wanted to write a book from a dogs' point of view, with plenty of grumbles about not being allowed upstairs, or on sofas and always having to wait too long for walks – among lots of more happy things. I never can look at a dog without wondering what on earth they're thinking about.'
Muttering Doggerel attempts to do just that!
About the Author
After many years as an advertising copywriter, Liz Cowley's first book of 'approachable poetry' A Red Dress, was described by Joanna Lumley as 'witty, poignant and straight from the heart', and was turned into a popular stage show in London and Dublin. She then made a name for herself with amusing volumes about gardening, like Outside in my dressing gown and Gardening in slippers, earning the accolade by The Lady magazine as 'Britain's finest gardening poet'.
Muttering Doggerel: Poems from a Dog's Perspective by Liz Cowley £9.99. Available to order in all good bookshops and via Nine Elms https://www.nineelmsbooks.co.uk