Attipas baby shoes are 'too-cute-to-boot': The must-have Xmas gift for babies & toddlers this season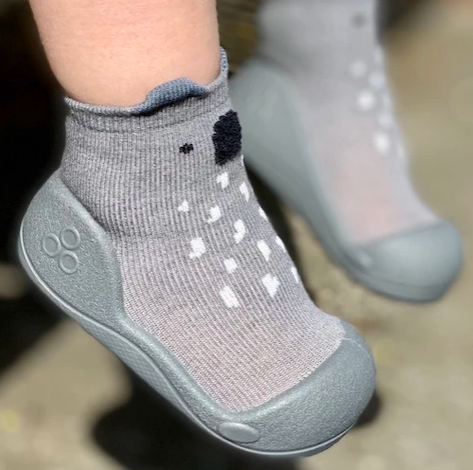 Move over boring stocking fillers! Disrupter brand Attipas's game-changing baby shoes are too-cute-to-boot and make the perfect Xmas gift for new babies and toddlers this festive season.
Backed by 7 years of research, these ergonomic shoe-socks are designed to support
baby's first steps in the most healthy way possible. Attipas shoes mimic barefoot walking, so babies can still feel the ground and wiggle their toes while learning to walk.
Founder Caroline Africh says "I brought Attipas baby shoes to Australia in 2013 and knew they would disrupt the baby footwear market. Fast forward 10 years and they are now the leading choice of pre-walking shoes for babies and toddlers in Australia, and endorsed by podiatrists, chiros and physios".
Attipas baby shoes make the perfect Xmas gift and come in a range of styles and colours to suit every baby, from newborn to 3 years old. They are priced from $39.95 and are available exclusively online via www.attipas.com.au.
The key features of Attipas baby shoes include:
1. Lightweight & Flexible, meaning baby can still feel the ground as they walk.
2. Big Toe Box feature allows free toe movement which helps with baby's balance and coordination.
3. Non Slip Grip – perfect for slippery floorboard or tiles.
4. 100% Machine Washable – just throw them in the wash with your regular loads and dry on the line.
Attipas baby shoes have been featured on Shark Tank Australia, the Today Show and at the Oscars, and have been spotted on celebrities including Bindi Irwin's daughter Grace Warrior.