Meaningful Elegance.. contemporary, handcrafted sterling silver jewellery, pledging 50% of all profits to women's charities… halojewellery.org.uk
By creator Supriti Vaidya, Halo Jewellery UK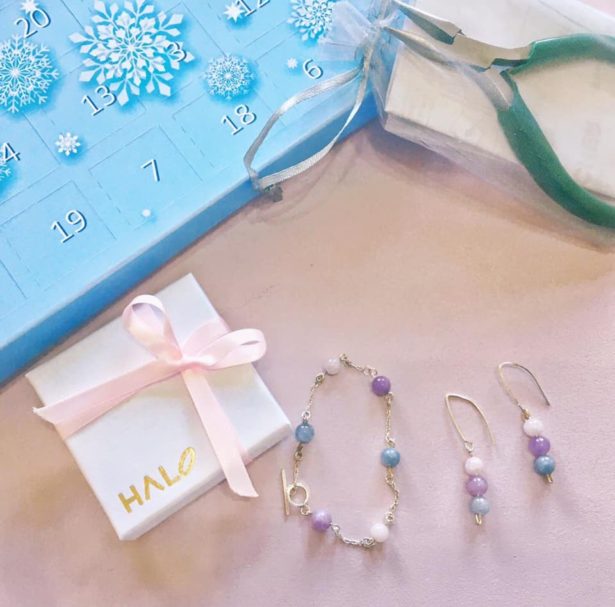 Halo Jewellery UK's handmade women's jewellery
• Individually handmade from sterling silver, enamel and gemstones.
• Price range £25 – £70, delivered free within the UK
• All come in a gift box
• Last order date 15th December for delivery to the UK
• Can be ordered online at: https://www.halojewellery.org.uk
Below are some jewellery gifts that are simply perfect for Christmas.
Limited Edition Advent Calendar + Christmas gift £48. You make the earrings and bracelet, and get a Christmas gift from the bestsellers page on the website.
Rose quartz and sterling silver necklace. 18 inch chain. £32
Signature Halo Sterling Silver Textured Necklace and Earring gift set £50.00, items available separately.
Blue Enamel Necklace and earring gift set £62.50, items available separately
Waterlilies Enamel Earrings and Necklace gift set £67.00, items available separately
Waterlilies Circle Sterling Silver and Enamel Necklace £42.00
All of these and many more are available on the HALO website at https://www.halojewellery.org.uk