THE ROYAL RAYS
SEA LIFE LOCH LOMOND NAMES FAMILY OF RAYS AFTER THE DUKE AND DUCHESS OF CAMBRIDGE AND THEIR CHILDREN

SEA LIFE Loch Lomond has named a family of five, fun-loving rays after their Royal Highnesses Prince William, Kate Middleton and their three children, in celebration of the couple's 10-year anniversary on 29th April.
With the royal couple famously meeting for the first time and starting their romance at St. Andrews University in Scotland, SEA LIFE Loch Lomond wanted to pay tribute to the happy couple in the country where they fell in love.
The family of rays are well-known at the aquarium for being positive, popular and playful creatures who always have a smile on their face, just like the Cambridge clan, so they are a perfect fit to carry the honorary titles.
The newly royally appointed parents have been named William and Kate, with their three baby rays taking the Cambridge children's names – George, Charlotte and Louis.
Rays are amongst the ocean's strongest swimmers – which seems fitting for the Cambridge family who are known for their athleticism in the water, with Prince William himself telling guests at an investiture that he and Kate worked hard to make sure they have a 'family of swimmers.'
While the royal rays remain behind closed doors at the moment, due to the indoor site being close under lockdown restrictions, visitors will be able to have an audience with the ray royal family amongst other sea creatures when the centre opens on April 26th.
Kathryn Angel, SEA LIFE Loch Lomond's General Manager said: "We're thrilled to be able to pay tribute to the Duke and Duchess of Cambridge in true SEA LIFE fashion, with the newly crowned family of regal rays. They can't wait to meet the public and flash their royal smiles once the site reopens soon.
"We've worked hard throughout the lockdown to ensure all our residents receive the same high level of care they have all year round; we've also carefully considered and implemented social distancing and other safety measures throughout the site to ensure we can offer a safe environment for all of the family during their visit."
To ensure the safety of visitors and the site team, social distancing measures will be imposed including online bookings for specific visiting slots, temperature checks on arrival, extensive and additional cleaning operations and other social distancing measures.
Visit the SEA LIFE Loch Lomond website for more information on booking your visit, the health and safety measures in place for when the site opens back up to the public on 26th April.
GET FIRED UP!
ALDI LAUNCHES NEW BBQ FAVOURITES JUST IN TIME FOR THE ULTIMATE BANK HOLIDAY BANQUET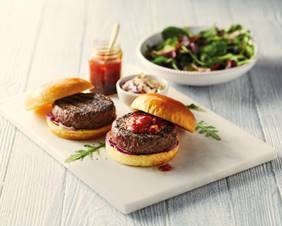 • The ultimate BBQ banquet can feed groups of six people at a cost of less than £15, including British Wagyu Burgers
BBQ lovers can get fired up for the Early May Bank Holiday, as supermarket Aldi has today unveiled the ultimate money saving BBQ banquet – and the return of its hugely popular Specially Selected British Wagyu Burgers (£3.29, 340g). The gourmet Wagyu beef steak is considered to be one of the most expensive and tastiest in the world, with high-end restaurants charging up to a whopping $5,000 a burger!* But Aldi shoppers can get two premium quality, British Wagyu patties for a burgerlicious bargain of £3.29 (340g), available in store from Thursday 29th April 2021, while stocks last.
For shoppers looking to put on a feast for friends and family, Aldi has a variety of sizzling BBQ ideas for an alfresco treat. With an array of mouth-watering meats – perfect for flipping on the barbie, shoppers can get everything they need for the ultimate BBQ banquet.
ALDI'S ULTIMATE BBQ BANQUET
Specially Selected British Wagyu Burger – £3.29, 340g
Available in store from 29th April 2021, while stocks last.
Cumberland Whirl – a 70cm pork sausage, seasoned with tasty herbs and spices – £2.49, 400g
Available in store from 29th April 2021, while stocks last.
Ashfield Grill 4 Smoky Paprika Chicken Kebabs with Garlic Aioli Drizzle – four delicious chicken kebabs flavoured with smoky paprika and a cooling garlic aioli drizzle – £2.69, 320g
Available in store from 28th April 2021
Ashfield Grill Jumbo Pork Sausages – 12 giant pork sausages which fit perfectly in a hot dog bun – £3.29, 960g
Available in stores now.
If meat is not your thing then shoppers can select the flavour packed Plant Menu Veggiebabs – vegetable kebabs (perfect for the Barbie) available in two flavours; spicy Tex-Mex or Indian inspired – £1.69, 220g
Available in store from 28th April 2021
TOTAL SPEND = £13.45
Enough to feed 6 people at a cost of £2.24 per person.
From sizzling British barbecue meat and flavoursome veggie options, to delicious sides such as Aldi's Specially Selected Rich and Indulgent Coleslaw (75p, 300g) and Aldi's Specially Selected Luxury French 6 Sliced Brioche Hot Dog Rolls (£1.19, 270g), the supermarket has everything Brits need to feed the whole family – at everyday affordable prices.
The full Ashfield Grill meat selection is available from 28th April at Aldi stores or via Click & Collect.
The Weber MasterTouch GBS Premium is exactly what it claims to be – masterful.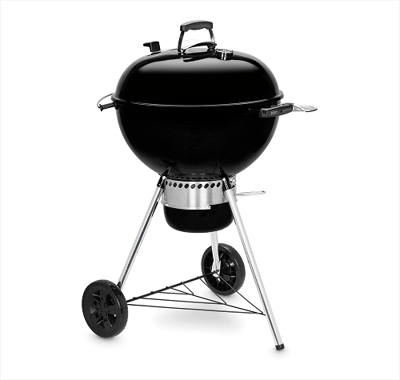 Summer entertaining is a breeze with a massive 52cm grill coupled with upper & lower vents. This model also comes fitted with a thermometer and hinged, stainless steel cooking racks. The MasterTouch is a charcoal powered BBQ which means you can easily secure that traditional, smoky BBQ taste everytime and with Webers Gourmet BBQ System (GBS for short) you can effortlessly swap out the central cooking grate for various specialist cooking accessories such as a pizza stone, dutch oven, poultry roaster or griddle (sold separately)
Check out the MasterTouch and a full range of other Weber Barbeques at Atkins.ie –
www.atkins.ie/garden-shop/barbecue/bbqs/weber-master-touch-57cm-gbs-barbecue-gwweb14701004