Fossil Group have just announced the new SKAGEN Kulor Colour Blocked limited edition series, featuring bold and playful colour combinations.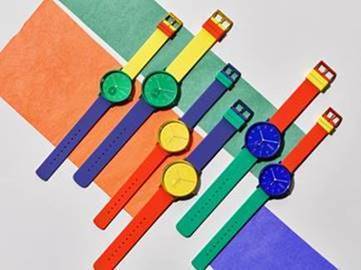 Inspired by eccentric colour combinations on the streets of Copenhagen Fashion Week and paired with SKAGEN's signature minimalist design, this latest series will keep you ahead of the curve and add a dose of fun to the dullest of uniforms.
Block Out Some Time
Introducing a fresh colour palette in the form of our favourite trend: colour blocking. With three new colour combinations on our ever-popular Aaren Kulor watch, these numbered and limited-edition styles provide the perfect pops of colour to your personal style.
Inspired by the unexpected colour combinations of trendsetters on the streets and runways of Copenhagen, our designers sought to bring the same fashion-forward design to your wrist. Including hues evolved from the original Aaren Kulor collection, the new colour palette begs to be worn boldly.
SKAGEN invites you to block out some time to play with colour. However you do it, make it about you and express yourself boldly. Your time starts now.
From the dark imaginations of Academy Award®-winner Guillermo del Toro and acclaimed director André Øvredal, based on the iconic book series, comes SCARY STORIES TO TELL IN THE DARK.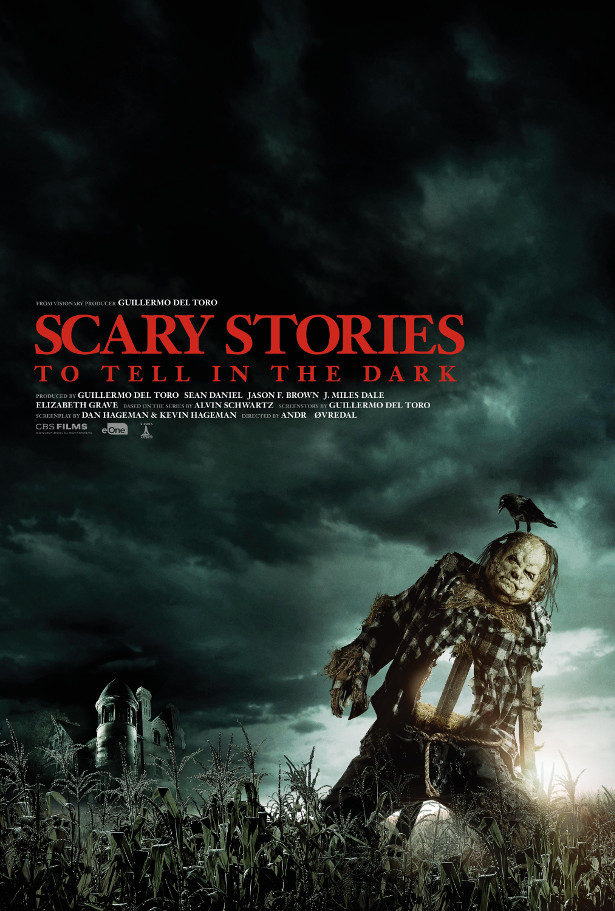 It's 1968 in America. Change is blowing in the wind…but seemingly far removed from the unrest in the cities is the small town of Mill Valley where for generations, the shadow of the Bellows family has loomed large. It is in their mansion on the edge of town that Sarah, a young girl with horrible secrets, turned her tortured life into a series of scary stories, written in a book that has transcended time—stories that have a way of becoming all too real for a group of teenagers who discover Sarah's terrifying tome!
FIRST FUTURE HERITAGE CRAFT MAKERS ANNOUNCED FOR DECOREX 2019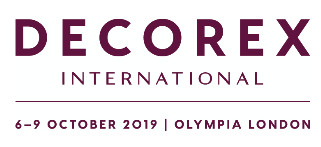 Future Heritage provides a platform for up-and-coming names in British craft
Decorex International – a showcase of the very latest in high-end design – takes place from 6 to 9 October 2019 at Olympia London.
Showcasing the most exciting emerging makers and craftspeople, Future Heritage is the UK's leading platform for British craft. Through the initiative, Decorex International offers its community the opportunity to discover and support collectible artists and designers.
This year, renowned applied arts and design critic and curator, Corinne Julius, will make her selection of designer-makers, who work across a diverse range of media – from metal and glass to ceramics and digital.
Corinne Julius explains: "through the new works commissioned for Future Heritage, the makers are able to showcase their impressive capabilities and develop their practice. I work closely with the designers at the beginning of the process, encouraging them to explore new possibilities and scales with both commercial and private interior design projects in mind. Our aim is to communicate to the Decorex audience how working collaboratively with any of these makers is not only possible, but will enhance their own projects considerably, creating unique pieces that can be site specific. By now we have a really good track record."
Corinne has selected new participants for 2019, whom she feels will have similar success. Exhibitors this year include ceramicist, Alice Walton, Silversmith Hazel Thorn and Glass Artist Celia Dawson, with many more names to be announced.
Working with coloured clay, Alice Walton creates sculptural and abstract forms with complex and intense textures, often with repetitive patterns. Her latest ceramic work is marked by her fascination for noticing mundane street objects, passed by in our everyday lives, such as concrete bollards, brickwork and pipework. She investigates how they can transcend into unusual and extraordinary objects, which form a new abstract landscape – a process assisted by photographic collages and drawings she makes.
Her installation for Future Heritage will take inspiration from the roof of Olympia London, Decorex's new location. It will consist of elongated and extruded wall tiles in various shapes, hung together in order to create larger converging half-pipe structures that will snake around the walls in ambiguous ways. Each tile will be enveloped with hand-crafted porcelain strips in a variety of difference colours and hues, the strips will flow across the tiles in meandering patterns designed to draw the eye and provoke intrigue.
Silversmith, Hazel Thorn, will create new sculptural objects made in Britannia silver and gilding-metal, in this case a high-copper brass. For the first time she is making wall pieces approximately 100cm high by 60cm wide. The 3 new pieces are made up of multiple elements.
Hazel has developed her own patination process that creates a different effect on each type of metal she uses, giving the pattern more distinction. Silver stays white, gilding-metal turns black, and the areas where these two metals have alloyed during the fusing process become a vibrant blue-green.
The contrast of its apparent delicacy and great endurance, its boundless possibilities of form, pattern, texture and colour and its intriguing deceptions, mimicking other materials, form the basis for Hazel's interest in metal work.
Glass artist Celia Dowson will show pieces from Rhossili, a body of work developed through observing the changing colour and light in landscape. The objects, made of glass, are not traditionally functional but rather invite the viewer to reflect on the fluidity and mystery of the natural world and qualities of atmosphere and place.
Each form is designed with careful precision; different thicknesses of cast glass show the tonal depths of colour and, depending on the light, these colours shift from blues to greens, purples to greys. The qualities of polished and satin surfaces reflect and refracts light creating a subtle ambiguity of inside and outside, that generates an intriguing trompe l'oeil.
Past exhibitors have included Kaori Tatebayashi, Eleanor Laklin, Tord Boontje, Marcin Rusak and Sebastian Cox spanning cutting edge design and craft.
Marcin Rusak, winner of the Perrier-Jouët Arts Salon Prize, who developed his highly successful Flora range for the 2015 edition comments: "Future Heritage is a fantastic platform for new and established designers to get exposure and interest from professionals from around the world. It was key in the launch my career. The excellent curation by Corinne Julius and significant effort that every maker puts into creating their pieces makes it a 'must see' space that attracts interior designers, collectors and galleries. I have seen a large number of trade members coming back to us requesting information about the pieces we have shown. A significant number of them have turned into interesting commissions ranging from small pieces to larger scale works. Every year this space is a great opportunity to see up close a fantastic range of design, craft and sculptural works of the highest quality, while getting to know the creative behind them personally."
Eleanor Lakelin said of the show: "I was very proud to be part of the 2015 group of designer-makers chosen to exhibit with Future Heritage at Decorex. The exhibition was beautifully curated – an exciting mix of leading contemporary designers at the height of their powers and makers newer to the field. It was a wonderful platform to showcase my work which introduced me to collectors and galleries I continue to work with today. The coherence and sophistication of the exhibition was a testament to the work presented and its curation – a compelling blend of experimental ideas, artistry and skill."
Decorex International 2019
Date: Sunday 6 – Wednesday 9 October 2019 Location: Olympia London
Opening Hours: Sunday 6 October: Monday 7 October: Tuesday 8 October: Wednesday 9 October:
10am-6pm (trade only)
10am-6pm (trade only)
10am-7pm (open to the general public) 10am-5pm (trade only)
Tickets: £18 trade/£30 consumer
DECOREX INTERNATIONAL is the UK's leading design show and the only one of its kind in the UK for the luxury interiors market. Established in 1978, Decorex is firmly recognised among the international design community as the trusted resource for high-end interior designers, architects, specifiers, retailers and property developers. Boasting more than 400 exhibitors from leading names to emerging talents, this annual four-day show will take place this October at Olympia London.
Attracting nearly 14,000 visitors from across the globe, Decorex 2019 will expand its audience in 2019 by returning to Central London and aligning its new October dates with leading international arts and design events.
Decorex is organised by UBM, which in June 2018 combined with Informa PLC to become a leading B2B information services group and the largest B2B Events organiser in the world. To learn more and for the latest news and information, visit www.ubm.com and www.informa.com.
Follow us onTwitter: @Decorex_Intl | Instagram: Decorex_International | Pinterest: Decorex_Int | Facebook: Decorex
Take Time to Stop, and Smell The Roses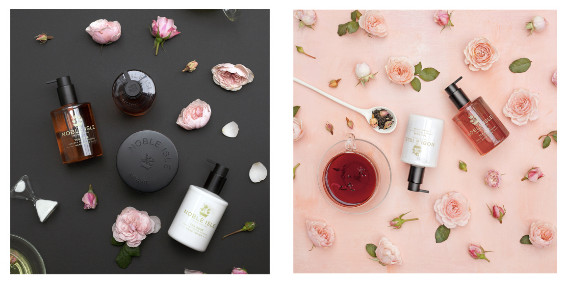 In celebration of British Flowers Week*, which aims to promote the nation's most beautiful blooms and their growers,
Royal Opera House shop proudly launches Noble Isle – a luxurious new range of rose scented bath and body products.
The quintessentially British 'Tea Rose' range, uses the finest fragrances and natural extracts to create a lasting sensory impression.
This combines extracts of roses sourced from The Real Flower Company – an award-winning English-grown flower business – with black Keemun tea leaves derived from Jing Tea, a British tea brand.
Together this creates a pure and charming scent, with all the grace and finesse of a classic afternoon tea.
Tea Rose Bath & Shower Gel – £21 • Tea Rose Hand Lotion – £21
Tea Rose Body Cream – £40 • Tea Rose Hand Wash – £19 • Tea Rose Hand Duo – £34
Available at Royal Opera House shop
shop.roh.org.uk
More about Royal Opera House's celebration of British Flower Week*
Boost On The Go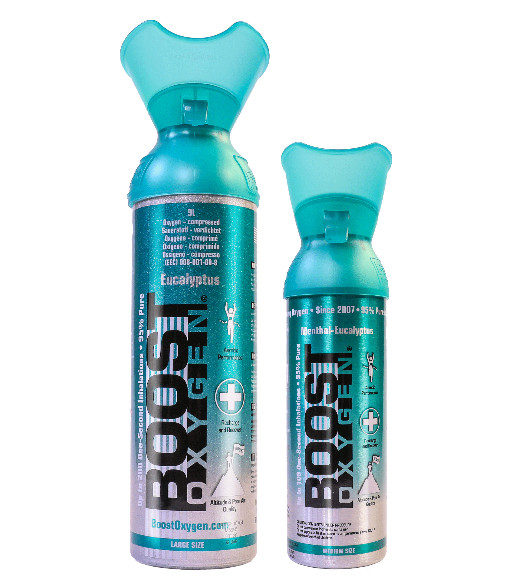 Leading the way in forward thinking health and wellbeing, it's Oxygen in a can. Used by the likes of Kayne West, Khloe Kardashian and Kim Kardashian amongst others, Boost Oxygen boasts additional essential oil aromas to enhance the experience of oxygen intake. Each active ingredient offers additional benefit for both the body and mind, simply by inhaling Boost Oxygen Menthol Eucalyptus can relax the nervous system and muscles, not to mention helping relieve pent up stress.
Boost Oxygen Menthol Eucalyptus now comes pocket sized, the 5 litre can is perfect size for popping into a handbag or back pack for a 'boost' on the go, ultra-convenient! Whether your battling an uncomfortable busy commute to work, or need some restoration after a gruelling gym session Boost Oxygen has the answer, without taking up too much space in your bag.
In fact you can enjoy aromas of stimulating Menthol Eucalyptus to help rejuvenate, perfect for the summer holiday season. If your jetting off and consider yourself an anxious flyer, or are looking for a helping hand to get over the inevitable jet lag then Boost Oxygen has the answer. Simply from two-to-three inhalations of Boost Oxygen will leave you enjoying the soothing spa like aromas, as Eucalyptus helps to balance emotions and reduce tensions while lifting your spirits, restoring vitality, harmony, and balance. Then don't forget due to its compact size this little can will quiet easily fit in your hand luggage.
To use simply place the mask under the nose and over the mouth, press the trigger down to activate flow then breathe deeply through the mouth, enjoying the calming aromas of Menthol Eucalyptus.
The Boost Oxygen range boasts a vast range of other aromas too, such as Peppermint to help improve athletic performance both in endurance and strength, Grapefruit to relieve stress, helping uplift moods with feelings of energy and Boost Oxygen Beauty, of Pink Grapefruit and Frankincense to help keep skin looking fresh, youthful and wrinkle free, in an all-natural way. For further information on each aroma from the Boost Oxygen range CLICK HERE.
Boost Oxygen Menthol-Eucalyptus 5L (Pocket Size) is available to buy online for £14.99 from Boost Oxygen.
New Zealand, England, South Africa and Australia face off in group stage at Oktoberfest 7s 2019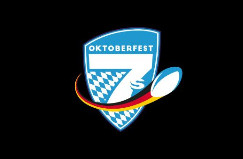 The 2019-20 Rugby Sevens season will kick off in style with Munich's Oktoberfest 7s.
Today's group draw, performed by Munich's mayor Dieter Reiter, produced plenty of exciting matches for the group stage. Group A will feature a re-match of 2018's World Cup final between New Zealand and England plus matches with powerhouses South Africa and Australia. Group B will be headlined by the top two teams of the just concluded World Rugby Sevens Series, Fiji and USA, plus France and host Germany.
The Oktoberfest 7s 2019 will run concurrently with the opening weekend of Munich's world famous beer fest on September 21-22. The group stage on September 21st will feature round-robin competition in two groups: New Zealand, England, Australia and South Africa in group A plus Fji, France, USA and Germany in group B. With only the top two sides in each group advancing to the semifinals, some big names will not make the cut – guaranteeing great drama for the fans from the very first game. The knockout stage on September 22nd will decide the final standings, culminating in the Cup final to crown the Oktoberfest 7s 2019 champion.
THE NAPOLEONIC WARS
Author Richard Holmes
www.carltonbooks.co.uk
FACEBOOK | TWITTER | INSTAGRAM | YOUTUBE
Published to mark the 250th anniversary of Napoleon's birth.
Holmes relives Napoleon's life and times in this extraordinary period by examining letters, military maps, reports, proclamations, ship's logs and coded messages, which were previously filed away or exhibited in archives in Europe.
Napoleon was a charismatic and astute military leader who built an empire in a series of astounding campaigns from 1796 to 1812, in which he won many of the most famous battles of all time – the Pyramids, Marengo, Austerlitz, Jena, Wagram and Borodino. At the height of his powers he had transformed France's administrative, educational and legal systems, and most of the continent of Europe was under his control, from Portugal to Moscow. He was eventually brought down by the combined forces of many nations, but his influence on the times was so great that he has come to define a period in history.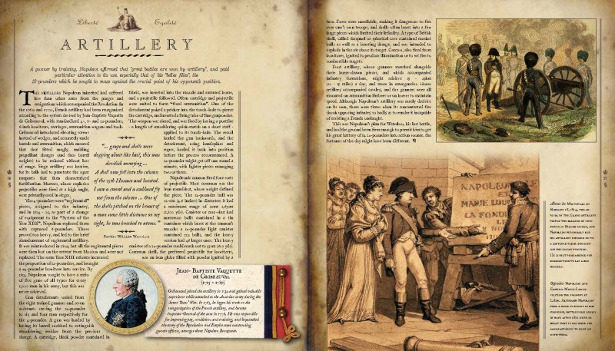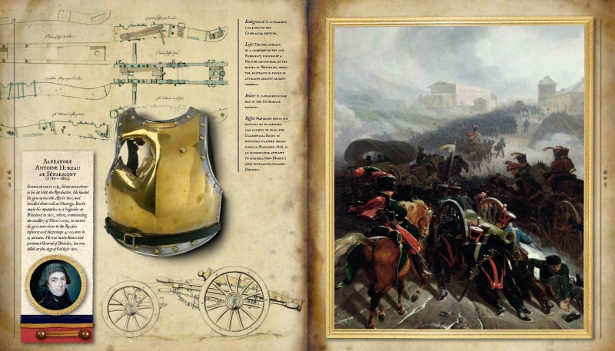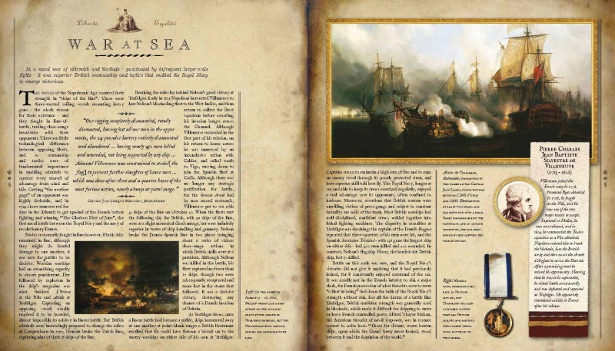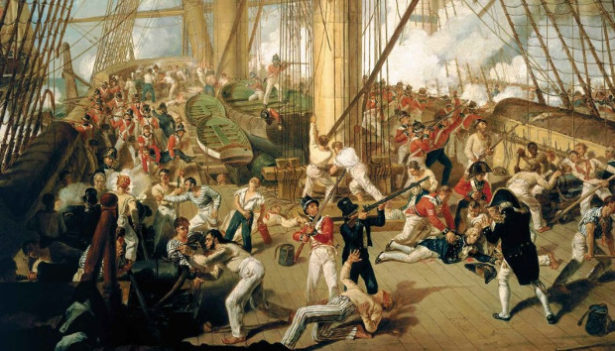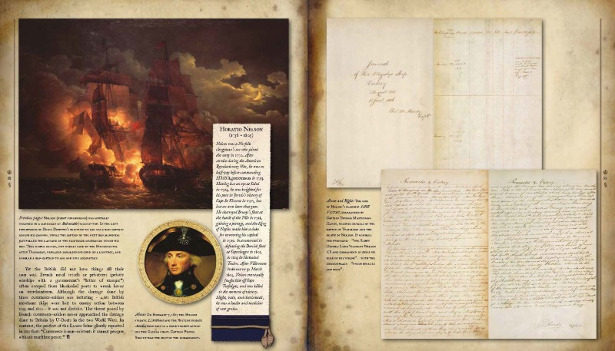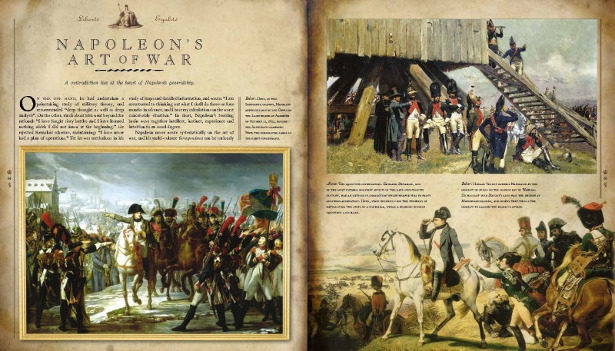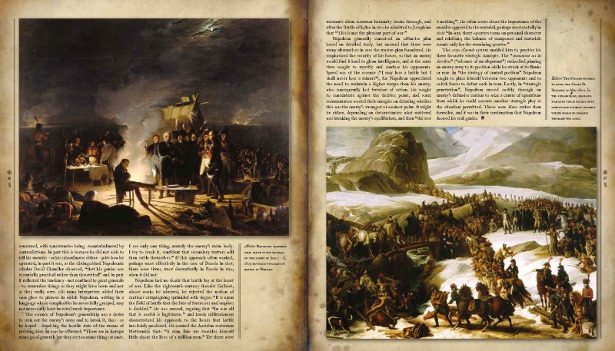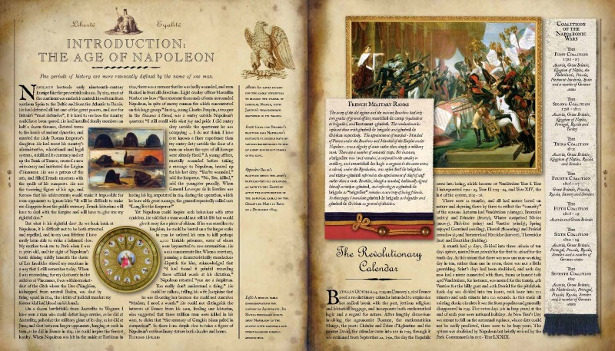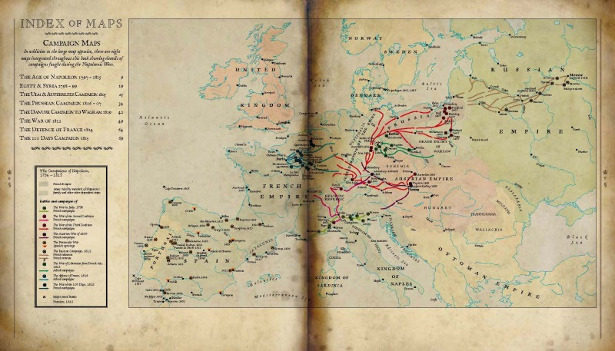 Play Time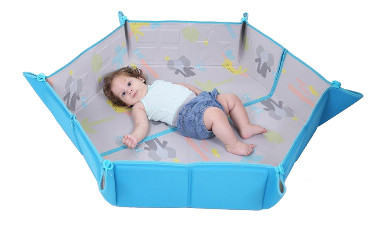 For rest, relaxation and play, little one's will love this multipurpose colourful Pili Mat from Baby To Love. A must have for the nursery, all thanks to its clever fastening and folding system allowing several different positions to be utilized. A play mat, play zone and tent to name only a few, with its compact, foldable design and zipper bag the Pili Mat is ideal for busy parents on the go for added convenience when traveling and storing. Perfect for little ones from 0-12M+, measuring 140cm long, choose from two beautifully whimsical prints, meet the friendly elephants, lions and tigers which reside in the Jungle design or the adorable bears, squirrels and fox's apart of the forest print.
The Pili range also includes a plush Pili Playmat, the perfect partnership to work alongside the Pili Mat for additional comfort. The innovative multi-position mattress that grows seamlessly alongside your child. Boasting some additional features for entertaining, including mirror and removeable teether.
Creating a fantastic source of visual stimulation in two varying contrasting colour palette's from the vibrancy of blue and yellow tones in the Jungle print to the soothing pastel blue and peach tones in the Forest print. Promoting developmental learning through play, the Pili Playmat and Pili Mat combines innovation with softness and creativity so that everyday care becomes as easy as child's play.
The Pili Playmat (Jungle or Forest) is available to buy online for £24.95 from Baby To Love. The Pili Mat (Jungle or Forest) is available to buy online for £89.95 from Baby To Love.
For over 10 years, specialising in creation of original, innovative and trend led baby products provide a helpful hand throughout every moment of your baby's life look no further than BabyToLove. Designed and developed in France BabyToLove are committed to the quality and safety of their products, to achieve only the best results.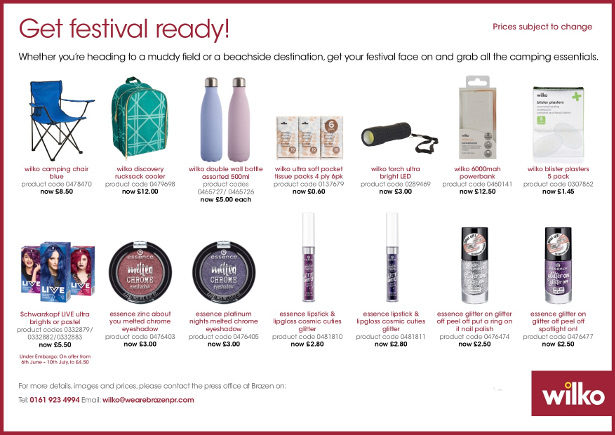 New Outdoor Lights for a Summer-ready Exterior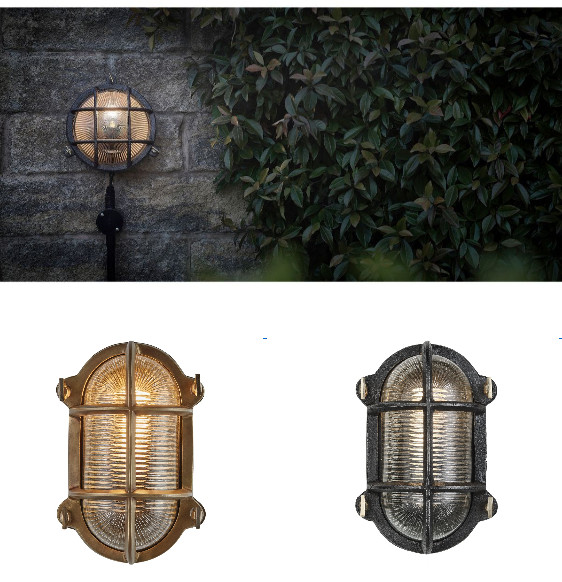 Industville are proud to introduce the very latest designs in their Outdoor Lighting Collection. Bold and stylish, these gorgeous new designs will bring any outdoor space right up-to-date.
Bulkhead Outdoor Oval Lights shown in Brass & Black from £89.00, Bulkhead Outdoor Round Lights shown in Brass & Black from £89.00
The stylish new ultra-industrial style bulkhead lights are available in a round or oval design and make quite a statement. Giving a nod to the nautical trend, these beautiful outdoor lights are crafted from the very highest quality raw materials. As with all of the lights in the Outdoor Collection they carry IP65 ratings, ensuring they are perfectly safe from the elements.
Swan Neck Outdoor Wall Lights shown in Brass, Copper & Pewter, £95.00
Industville's outdoor lighting designs are the perfect mix of classic and contemporary so they work well with both modern and traditional properties. For the environmentally conscious, the designs are compatible with LED bulbs, which are not only energy efficient but also have incredibly long lives. The bulbs themselves are also available in a variety of shapes and colours, giving even more choice to achieve the perfect look desired. Bright white may be chosen for areas needing practical lighting, where as a warmer vintage style amber bulb may be preferred to create a softer atmospheric glow.
Bulkhead Round Wall Lights in Gunmetal £89.00
Industville also make it easy to create the sought-after indoor/outdoor look, as their Outdoor Lighting Collection, perfectly complements their indoor designs. Gone are the days of boring white security type garden lighting, there is now almost as much choice for outdoors as for indoors. With luxurious metallic finishes and interesting shapes and textures, garden lighting can really add to the overall look and feel of an outdoor space, coordinating with existing furniture and garden accessories. It can also be used to accentuate parts of a property that are particularly attractive such as architectural features and garden structures.
Harbour Outdoor Wall Light in Pewter £129.00, Bulkhead Copper Sconce Wall Light £289.00
For those needing advice and inspiration, Industville offer a free design consultation service from their in-house design team of architects and lighting designers. They are continually adding to their Outdoor Lighting Collection, which is of course also suitable for use in bathrooms, due to its IP ratings.
Brooklyn Dome Outdoor Wall Light in Pewter £139.00
Northern Ireland boasts more consecutive years of goods export growth than any other UK nation
Latest HMRC data shows that as well as overseas demand for Northern Irish goods being at a record high, the region has recorded more consecutive years of goods export growth than any other UK nation.
Goods exports from Northern Ireland in the 2018/19 financial year grew at 4.4% to a record high of £9.0 billion
Northern Ireland has now recorded 4 consecutive financial years of goods export growth.
Northern Irish gin distillery Rademon Estate Distillery are the latest UK exporters to be tapping into overseas demand.
Despite an increasingly challenging global economic environment, the world continues to demand British goods from regions right across the country. HMRC data released today (6th June) shows that Northern Irish goods exports in the 2018/19 financial year grew by 4.4% to a record high of £9.0 billion.
As well as increased demand for Northern Irish goods, the number of Northern Irish businesses exporting goods abroad has shot up. In the 1st quarter of 2019, 6,098 Northern Irish businesses exported abroad, 223 more than during the same period in the previous year.
A rising factor to the increased demand for Northern Irish goods is the spiralling demand from Latin America and the Caribbean, where exports shot up at the fastest rate. In the 2018/19 financial year, Northern Irish good exports to the region increased by a huge 27.8% to £115 million.
Secretary of State for International Trade, Dr Liam Fox, said:
"I am delighted that goods exports from Northern Ireland have boasted particularly impressive growth rates over the past financial year, which is a consequence of the outstanding quality of produce and resilience of businesses across the region.
"When local Businesses trade internationally, they provide profound economic benefits to the local economy, including more jobs and cheaper goods. By diversifying their markets globally, businesses of all sizes can benefit from increased competitiveness, which encourages greater innovation and prosperity.
"I encourage businesses throughout Northern Ireland to use todays statistics as evidence that despite the global headwinds getting stronger, the world demands British goods at unprecedented levels. My international economic department is keen to work with businesses to ensure their full exporting potential is unlocked."
Rademon Estate Distillery are one Northern Irish business celebrating international export success with its award-winning Shortcross Gin, with support from the Department for International Trade (DIT).
Established in 2012 by husband and wife team Fiona and David Boyd Armstrong, Rademon Estate is nestled outside Crossgar, Country Down. Initially a whisky distillery, the company launched its first gin, Shortcross Gin, in 2014 – the first gin to be distilled in Northern Ireland.
Since the launch, the company has seen rapid growth and success and is now exporting its gin to markets across the globe, including Australia, Canada, the Middle East and across Europe.
Fiona Boyd-Armstrong, Managing Director, Rademon Estate, said:
"We are happy to continue realising our vision for Rademon Estate Distillery: with the increase in our production capacity, and the forthcoming release of our single malt Irish whisky, we are even better positioned to increase our export sales to new markets.
"Exports are fundamental to the success of our business and we are seeing growing demand in the US, Australia, the Middle East and across Europe. If we can break into new international markets, then there's no reason why other Northern Irish businesses can't do the same!"
Seasonal summer cocktails from Pinkster Gin and Hedgepig gin liqueurs – embracing the great British countryside to create your favourite tipple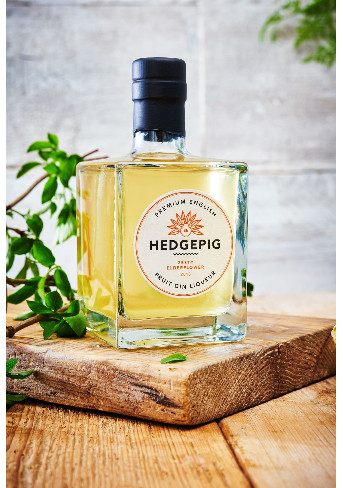 Hedgepig gin liqueur has launched a new expression Zesty Elderflower just in time for summer. The elderflower, commonly found adorning English hedgerows from late May/early June, is harvested and added to distilled gin to create the perfect refreshing aperitif – when served on the rocks – or with tonic water for a longer drink. This luscious liqueur joins three other flavours, Cambridge Gage, Glorious Gooseberry and Wild Bullace and Quince.
Hedgepig gin liqueurs are helping the plight of all things hedgehoggy by donating 50p for every bottle sold to charity. Money raised will go to the British Hedgehog Preservation Society – giving back to the British countryside from where the elderflower is gathered.
Hedgepig's older sister Pinkster is also helping to maintain the 'Natural Balance' with their own Limited Edition tipple. Back by popular demand, Pinkster Royale is made from up-cycled raspberries soaked in gin in this no waste approach to a stunningly pink drink. Pinkster Royale can be enjoyed mixed with Prosecco ( or Champagne – if you're really celebrating) to create the perfect summer cocktail. All natural ingredients with no added sugar make this the ultimate guilt-free liqueur.
All the Hedgepig liqueurs are available to purchase online from www.fruityhedgepig.com
Zesty Elderflower 50 cl 29.8% ABV RRP: £32.00 20 cl: £16.00
Pinkster Royale is available to purchase from www.pinkstergin.com
24% ABV RRP: £25.00 for 35 cl
Scream, You Scream, We All Scream For Ice Cream!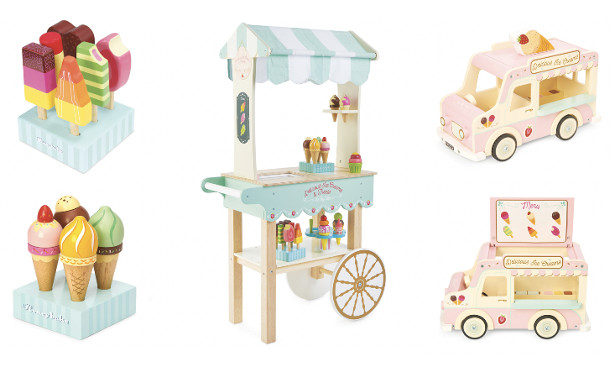 Playtime doesn't get much sweeter!
Feast your eyes on the brand new Ice Cream range from Le Toy Van's latest, exquisite collection.
From a knickerbocker glory to a banana split, imaginative play doesn't get much sweeter!
Ice Cream & Treats Trolley – £149.95 •
Ice Lollies – £14.95 •
Ice Creams – £19.95 •
Dolly Ice Cream Van – £34.95
Le Toy Van – letoyvan.com
Dupe Harrods DIY 'Bake by Numbers' Wedding Cake Kit goes on sale for under £50 – saving you £600!!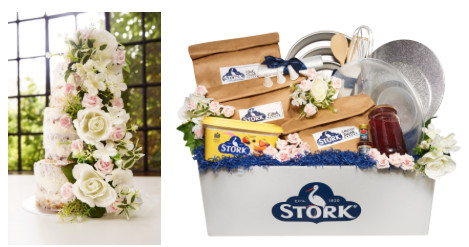 With the average wedding in the UK now costing an eye-watering £30,355 – the same as a deposit on a house – new research today has revealed that 83 per cent of savvy-spending Brits are seeking new ways to save on wedding essentials.
When budgeting for the big day, happy couples are in for a shock, with nuptial necessities such as the cake coming in at a whopping £523 on average. Baking brand, Stork, has launched a limited-edition DIY 'bake by numbers' semi-naked wedding cake kit for under £50 – £606 cheaper than luxury alternatives from high-end retailers.
FURTHER STATS & INFO BELOW / ATTACHED IN RELEASE…
Available assets:
Images of the kit for purchase and finished 'baked by numbers' cake – download here: https://we.tl/t-QbraPL82yT
If you would like to try a kit for yourself and have a go at making the cake, please do let us know!
Case study: We have a case study from savvy-spending Rosie Scott, who's wedding cost just £500 – less than the average spend on the wedding cake alone. Rosie's DIY approach helped her reduce costs – please see a brief interview with her attached. We have images of Rosie's wedding if you would like to use
For any of the above, or further information, please email Head of News, Jasmin.Hannington@wildcard.co.uk / 07403183723
With the average wedding in the UK now costing an eye-watering £30,355 – the same as a deposit on a house – new research today has revealed that 83 per cent of savvy-spending Brits are seeking new ways to save on wedding essentials.
When budgeting for the big day, happy couples are in for a shock, with nuptial necessities such as the cake coming in at a whopping £523 on average.
The poll of 2,000 adults commissioned by baking spread Stork, found that those in Norwich are willing to fork out a staggering £711 on the celebration cake, while those in Sheffield are more cost-conscious, spending £278 on the bake.
More than a third (34 per cent) of Brits would take on the bake themselves in order to shave costs, with cost-conscious 'millennials' more willing than any other age group.
When asked what the main concerns would be, not looking aesthetically pleasing (31 per cent), lack of confidence in the kitchen (23 per cent) and not tasting very nice (11 per cent) were the top woes.
Following the research, Stork has today launched a limited-edition DIY 'bake by numbers' wedding cake kit for under £50.
Available on Amazon for a purse-friendly £49 – £606 cheaper than luxury alternatives from high-end retailers[1] – the 'semi-naked' design was selected as more than half (54 per cent) of Brits are ditching traditional favourite fruitcake, in favour of the modern designs.
The celebratory cake serves up to 70 guests – a cost-effective 70p per person – and comes complete with everything a beginner baker needs in order to create a three-tier show stopping centrepiece.
From equipment to ingredients – already weighed out for you, with faux flowers to finish in this year's trending colour palette, 'Love Bloom'. The botanical-inspired wedding colour combo blends graceful light pink tones, earthy greens, and cosy neutrals. The end result: a palette that embodies pure, effortless romance fit for a wedding.
Steven Hermiston, General Manager UKI at Upfield on behalf of Stork said: "When planning a wedding, the costs can creep up suddenly and add financial pressure to what should be a celebratory occasion. We hope that our DIY kit will give married-couples-to-be the confidence to bake their cake themselves for their special day, whilst saving some pounds in the process."
Stork's DIY 'Bake by Numbers' Wedding Cake Kit consists of:
10-inch cake board
8-inch cake board
6-inch cake board
10-inch cake tin
8-inch cake tin
6-inch cake tin
Whisk
Wooden spoon
Spatula
Cake dowels (12 inch)
Piping bag and tips
Faux flowers (pink and white)
Stork baking spread
Vanilla extract
Golden caster sugar
Self-rising flour
Icing sugar
Strawberry jam
Easiest & hardest places to pass your driving test revealed…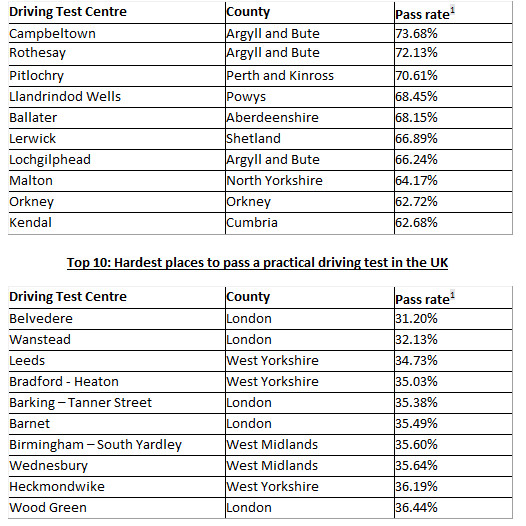 Marmalade has analysed 10 years of pass rate data from every driving test centre in the UK to reveal the ten spots with the highest and lowest pass rates, and the best and worst months to take your test in each location.
Campbeltown, in Argyll & Bute, Scotland placed top of the table for easiest place to pass a practical driving test, with an average pass rate of 73.68%1. The best month to take a test in Campbeltown, was revealed to be last month – May – with a pass rate of a whopping 90%1. That's 35.57% above the average pass rate for the UK as a whole.
Scottish test centres claimed over half of the spots for the easiest places to pass, with Rothesay, Pitlochry, Ballater, Lerwick, Lochgilphead and Orkney also making the top ten.
On the other end of the scale, the test centre coming in with the lowest average pass rates was found to be Belvedere in Greater London. It beats all others with an average pass rate of just 31.2%1, well below the UK average pass rate of 54.43%. When investigating the monthly pass rates in Belvedere, December was found to be the hardest month to pass. The practical pass rate dropped even further to 29.3%1 in the last month of the year.
We've included tables below for the top 10 easiest and top 10 hardest places to pass a practical driving test in the UK. Marmalade has also created an online tool for users to find out how their chosen test centre and month they're taking a test compares, as well as the average pass rate for their age – https://www.wearemarmalade.co.uk/pass-probability-calculator/.
Do let us know if this might be of interest. We have the full breakdown of locations and months, should this be of interest, as well as other supporting stats around age, first time pass rates, and how much difference private practise can make.
Top 10: Easiest places to pass a practical driving test in the UK 
The Classic Turntable is Inspiration for Pick-Up Table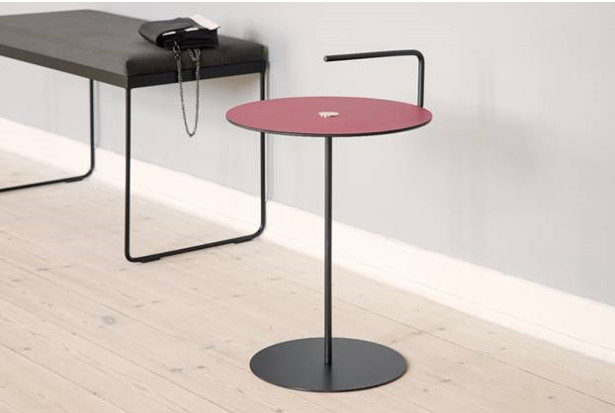 The inspiration for the new table from Lind DNA is obvious. Hence the name Pick-Up. The table is designed by Preben Lind with multifunctionality and sustainability in mind.
Recycled leather is a key element in Lind DNA's design and there is a reversible, recycled leather on the Pick-Up table top. "The leather on the table has different colors on each side, so you can change the table's expression just by turning the top sheet," Preben Lind explains. "It is available in several color combinations: black / red, black / brown or anthracite / light grey and the jewel in the middle is available in aluminum or brass. So, there is ample opportunity to customize the table to fit your interior".
The process from idea to development of finished product takes place in-house at Lind DNA in Aarhus, in close consultation with several parts of the organization from sketches, prototype production with own blacksmiths to final product. Preben Lind as central idea man.
"The production of the finished product is optimized from an environmental and sustainable perspective. The leather is Oeko-Tex certified, not only the material itself but also on the coloring, and the frame on the table is powder coated", Preben Lind explains. " Powder coating is an environmentally friendly and sustainable solution because the powder that does not adhere to the table frame can be reused, and the process of surface treatment takes place completely without solvents. In addition, powder coating gives a less hazardous working environment, since no dangerous substances are discharged or leave environmentally hazardous waste", Preben Lind concludes.
Pick Up Jewel is available in two sizes RRP. £238 small and £305 large.
Height of both tables, floor to tabletop (not handle): 50 cm.
Aluminium top plate: 4 mm thick, D 38 cm or D 48 cm, powder coated, black
Frame and foot are powder coated steel. Colour: Black
The jewel is Ø 4 cm aluminum or brass.
The reversible top is Oeko-Tex certified recycled leather, consisting of 80% vegetable tanned core leather and 20% natural rubber from trees.
www.linddna.com
Adoption UK awarded £3.6m in National Lottery funding to support thousands of adoptive families

The charity Adoption UK has been awarded funding from The National Lottery Community Fund to set up a bold new project that will benefit thousands of families in England, Scotland and Wales. The project, known as TESSA (Therapeutic, Education and Support Services in Adoption) has just launched.
Around 5,000 children are adopted in the UK every year. Three quarters of them have suffered abuse or neglect. Most adoptive families need professional support at some point – often over the long term. However support is often hard to find, or short lived, and in many cases families reach crisis before being able to get help.
The £3.6 million grant from The National Lottery Community Fund, the UK's largest community funder, will expand the successful Northern Ireland TESSA programme to the rest of the UK.
The TESSA-UK programme aims to empower adoptive parents to raise traumatised children in a therapeutic way. It includes group therapies and brings peer and clinical support together. Support will be focused on parenting approaches that help children to recover from early childhood trauma and creating healthier family relations over the long term, rather than treating crises.
Adoption UK CEO Sue Armstrong Brown said: 'We owe it to families who are parenting some of our most vulnerable children to set them up to succeed. TESSA-UK opens up more and better support to more adoptive families across the whole of the UK. This award from The National Lottery Community Fund gives us the potential to set a new gold standard in adoption support.'
Joe Ferns, UK Funding Director at the National Lottery Community Fund, said: 'We're proud that National Lottery funding is supporting adoptive families in co-designing this programme for healthy child development and family wellbeing. Adoption UK is empowering families to be in control of their journey, providing early stage support and therapeutic tools.'
TESSA-England will initially launch in partnership with two Regional Adoption Agencies, before being offered in new areas in 2021.
In Northern Ireland, where TESSA originates, Adoption UK partnered with charity Family Routes (formerly Adoption Routes). Expertise developed in Northern Ireland is helping to inform the programmes in England, Scotland and Wales. Adoption UK Scotland and their partners will collaborate with adoption teams in Local Authorities and Voluntary Agencies throughout Scotland. In Wales, The National Adoption Service for Wales (NAS) is going to be integrating TESSA into wider plans for their National Adoption Support framework.
Suzanne Griffiths, Director of NAS said: 'We very much welcome the announcement that TESSA is to be established in Wales. It will provide the support that adopters and adopted children and young people in Wales tell us that they need.'
ALL FUN AND GAMES
with muddy puddles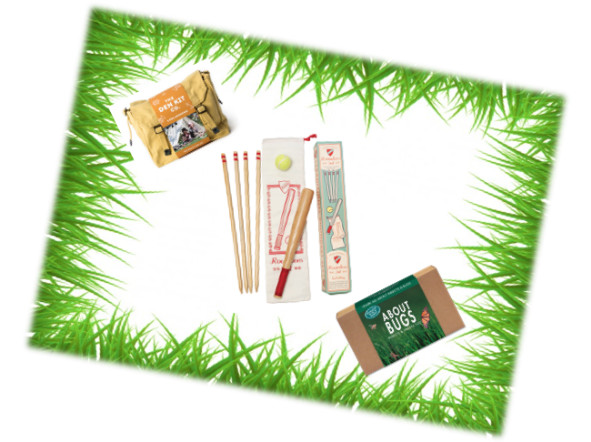 • The Pirate Den Kit – £40 • Traditional Wooden Rounders Set – £29.95 • About Bugs Kit – £12 •
The countdown to the Summer Holidays has well and truly begun and Muddy Puddles has you covered for endless amounts of fun.
Ahoy! From creating your own Pirate Den Kit, to reaching a home run at Rounders, these outdoor games from Muddy Puddles are sure to stop the kids from 'bugging' you to go back inside.
www.muddypuddles.com
REVEALED: THE UK'S MOST ACTIVE AGE GROUP
Over 65s exercise more times in a month than any other age group
Outdoor sports such as cycling, hiking and camping proved popular with the over 65s
THE NATION is living longer, and as average life expectancies increase, new research has revealed that the over 65s are now one of the most physically active age groups in the UK.
A survey of more than 7,600 UK adults published by Decathlon in the Decathlon Activity Index 2019, shows that 44% of over 65s take part in sports eight times or more in a typical month.
In fact, the next most active age group still fell within the older cohort – 41% of those 55 – 64 years old said they participate in sports or exercise eight times or more in a month.
When over 65s were quizzed on the sports they take part in every month, swimming was overwhelmingly the sport of choice for this age group, with 38% of the votes.
Perhaps surprisingly, this was followed by exercising in the gym which came in second place (29%) inspired by celebrities within this age group including Cher, Goldie Hawn and Sting.
Interestingly, three out of the top five types of exercise over 65s take part in were outdoor based, including cycling (21%), hiking or trekking (19%) and camping (11%).
Nicola Barnabo, fitness sports manager at Decathlon commented: "The research shows just how engaged this age group is with exercise and the sheer number of times they participate in exercise over a month speaks volumes about their desire to have a healthy, balanced lifestyle during retirement. This could be down to over 65s today being more aware of the health benefits of exercise or the fact that the younger generation are less active due to technology advances. It is also encouraging to see how many of this demographic are preferring to participate in sports or exercise outdoors. Not only does the sport offer a range of health benefits, but there have been studies done on the advantages of exercising outside from improving mood, reducing stress and restoring mental fatigue*.
"For those demographics who are less active more times in a month than others, it's not necessarily a case of needing to spend time in the gym or training relentlessly, but in fact simple forms of exercise that we can easily incorporate into our daily lives can be picked up from going out on a stroll to playing a round of golf. We want to celebrate those who participate in sports they love, and we believe sports should be accessible for all, no matter what age."
Top 10 Sports Over 65s Take Part In:
Swimming – 38%
Fitness/Gym – 29%
Cycling – 21%
Hiking/Trekking – 19%
Camping – 11%
Yoga/Pilates – 10%
Tennis – 9%
Fishing – 6%
Running – 6%
Horse Riding – 3%
The Decathlon Activity Index tracks rates of participation in sport and other physical activities across the year through a monthly, national survey.
Decathlon has 45 stores in the UK and sells a variety of sports equipment, clothing and accessories perfect for those want to get active or excel their performance.
For more information, visit www.decathlon.co.uk
The Sound You Can Wear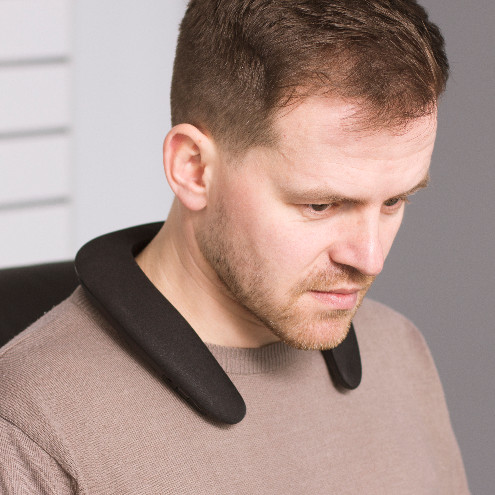 Stay in tune with your favourite tracks and take them wherever you go with the Audiowave Wearable Bluetooth Neck Speaker from Thumbs Up. Providing convenience and connection, allowing you to stay in tune with your music and your surroundings. Rest this comfortable audio neck speaker on your shoulders and experience sound that's clear and personal to you – yet minimal to others.
Indulge in premium, high quality sound and reliable performance without a multitude of wires that follow, or if you are one who prefers not to have their ear covered by chunky, oversized headphones then this neck speaker provides the perfect alternative.
The Audiowave Wearable Bluetooth Neck Speaker comes with charging cable, audio cable, a 1200mAh rechargeable battery and two high performance 3W speakers which offer up to 2-3 hours of play, meanwhile charging time can take between 3-4 hours. The four button control makes light work of calls, playing and pausing tracks, measuring 227 x 195 x 41mm and weighing 225g the Audiowave Wearable Bluetooth Neck Speaker is available in subtle shades of either black or grey to seamlessly suit a more understated approach to wearable technology.
Not only offering the Audiowave Wearable Bluetooth Neck Speaker the Swipe range from Thumbs Up offers an extensive range of technology accessories you'll love to show-off. Swipe's diverse portfolio of tech products is fun, fashionable and designed for modern day living. Injecting innovation into our power-hungry and hectic lifestyles, bringing both practicality and pizazz to the everyday. To check out the whole range CLICK HERE.
The Audiowave Wearable Bluetooth Neck Speaker [Grey OR Black], is available to buy online for £39.99 from Thumbs Up.
— Award-winning range of affordable arcade machines adds two more
legends of gaming —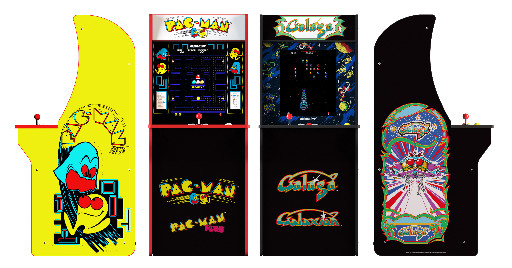 SAMBRO and TASTEMAKERS LLC are pleased to announce the launch of both
PAC-MAN and GALAGA Arcade1Up affordable arcade machines, coming to the
UK in June 2019. Officially licenced and featuring the original artwork
and styling of the classic cabinets, Arcade1Up machines are stocked with
timeless titles from the Golden Age of Gaming.
PAC-MAN to this day ranks as one of the highest-grossing and most
recognisable characters in videogame history. Launched in 1980, the game
became an instant hit as the perfect distraction from the myriad
shooters and racing games which lined the arcades. Its success was
followed by TV shows, film cameos, million-selling records, board games
and sequels such as the included PAC-MAN PLUS (1982).
GALAGA (1981) expanded on the features of 1979's GALAXIAN, taking the
genre-defining multi-colour graphics to an unseen-before level for an
'invaders'-style game. New and innovative gameplay features included
multiple on-screen missiles, bonus stages and an enemy tractor beam to
capture the player's fighter.
The vision of US toy company Tastemakers, Arcade1Up started off as a
passion project for CEO Scott Bachrach and his team. The vision was to
replicate the feeling of playing in the arcades and pizza parlours of
their youth… something they felt lacking on today's console and handheld
versions. Roll ahead to today, and the machines have met with critical
acclaim, winning the prestigious TECH TOY OF THE YEAR AWARD at New York
Toy Fair.
"Arcade1Up will transport you back to an era of button-mashing, neon
lights and hours of addictive gaming fun," said Scott Bachrach, CEO of
Tastemakers, LLC. "It is a unique experience and truly brings back retro
gaming the way it was meant to be played!"
"PAC-MAN and GALAGA are icons within the gaming universe. PAC-MAN was
the first-ever video-gaming character that has inspired generations, won
thousands of awards, inspired future games, appeared in countless
movies, TV shows, pop videos and he's an 80s icon that the world has
loved for almost forty years. He remains today the most popular
character in videogames and the most playable and addictive game out
there. PAC-MAN and GALAGA are unique experiences and a cool piece of
nostalgia for you to have in your own home." Lee Kirton, SUB-CHIEF
PAC-MAN Officer BANDAI NAMCO Entertainment EMEA.
Arcade1Up are ¾ scale replica copies of original arcade cabinets
(full-size when used with an optional riser), complete with original
artwork, authentic controls (including rotary sticks, rollerballs and
joysticks). Each machine comes with multiple titles – the original-code
versions of the games – complete with techniques and tactics to learn,
hidden features to exploit. So, if you could master manoeuvres in Space
Invaders, exploit using the edge of the screen in Asteroids or rack-up
the extra lives in Defender back in the day… there's nothing stopping
you living that dream again!
The cabinets are priced at £349 each with the following titles:
BANDAI NAMCO ENTERTAINMENT's PAC-MAN™ Cabinet:
Pac-Man, Pac-Man Plus
BANDAI NAMCO ENTERTAINMENT's GALAGA™ Cabinet:
Galaga, Galaxian
Atari®️'s Asteroids®️ Cabinet:
Asteroids®️, Tempest®️, Major Havoc®️, Lunar Lander®️
Midway's Rampage Cabinet:
Rampage, Defender, Joust, Gauntlet
Taito's Space Invaders Cabinet:
Space Invaders™ Color, Space Invaders™ Black and White
Capcom's Street Fighter™ II Championship Cabinet:
Street Fighter™ II Championship Edition, Super Street Fighter™ II The New Challengers,
Super Street Fighter™ II Turbo
Muscle cramping and recovery
Rob Hobson, Head of Nutrition at Healthspan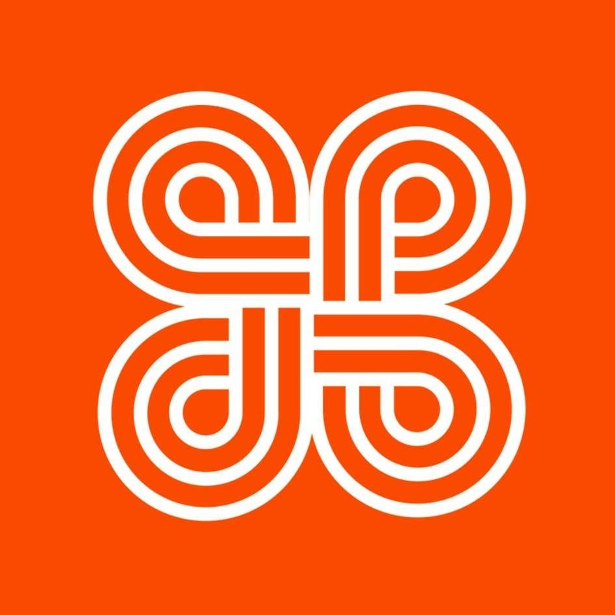 TWITTER | FACEBOOK | YOUTUBE | PINTEREST
Most people at some point have experienced muscle cramping and it can happen to anyone at any time regardless of fitness. One minute you're having the best workout and the next you're blindsided by a tight, pinching pain which is excruciating enough to bring your training or competition to a halt.
What is cramp?
This is when your muscle spasms into a hard, tense state and painful state that can't be relaxed. Theoretically, any muscle can cramp but mostly it's those found in the calf, foot and thigh (front and back) which are more prone to the condition. Cramping can ease after a few minutes but in some cases could last for a longer period of time.
What causes cramp?
Exercise is often a factor for cramp and can occur during or immediately after. Cramp is more likely to occur at the end of an intense workout or during endurance events muscles are more easily fatigued. Novices may be more prone to cramp than seasoned professional given their propensity to fatigue more quickly and should progress there training carefully to avoid the condition. Muscle tightness from not stretching or being particularly active may also have a role to play so warming up before you exercise may be useful. Another factor for cramp is environmental as it often occurs more frequently in the heat, especially if you're not used to training in hot conditions.
The exact cause of cramp is not fully understood, and studies often produce mixed results, but these are some of the more common reasons why experts think they occur:
Dehydration
Keeping well hydrated during exercise is essential for many aspects of training and performance and it has been shown that consuming enough fluids may help to reduce the risk of cramp or at least delay the occurrence of it. Dehydration may increase your risk as the fluid outside of the cells decreases causing nerve endings to bunch together and spontaneously discharge (muscle twitch), which may lead to a cramp. The amount of fluids required depends on the individual and intensity of exercise. Create your own personal. hydration plan to fit in with your training and be sure to account for heat in warmer climates.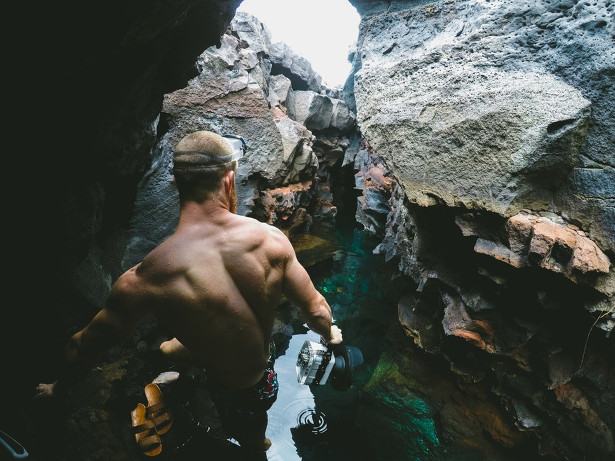 Electrolyte imbalances
Fluid balance in the body is controlled by electrolytes which are salts and minerals such as sodium, potassium and chloride found in the blood. This balance is achieved by osmosis where water moves through cells membranes from a diluted solution (more water and fewer electrolytes) to a more concentrated solution (less water and more electrolytes). This process prevents cells from becoming too full and bursting or shrivelling up due to dehydration.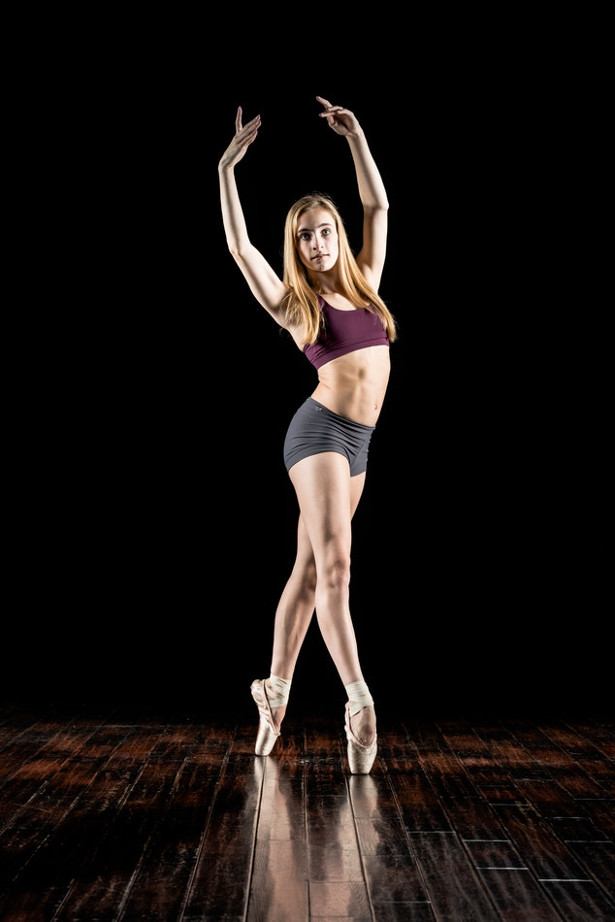 Electrolytes are lost in sweat during exercise and the one of most concern is sodium. Muscle cramps may occur when the concentration of sodium in the blood decreases. Electrolyte tablets added to water (such as Healthspan Elite Activ Hydrate – £9.99 for 40 tablets) not help the body to hydrate more effectively but are also useful if you're prone to cramping.
Don't be carb-phobic
Carbohydrates are converted into glucose in the body which it uses as its primary source of fuel. The body can store a finite amount of carbohydrate as glycogen in muscles and the liver, which is drawn upon to fuel your training. As that store of glycogen is exhausted, you may be more prone to cramp as the muscles need energy to contract and relax. If there isn't enough immediate fuel circulating and you continue to exercise and contract your muscles, then muscle relaxation may be impaired, and cramp occurs.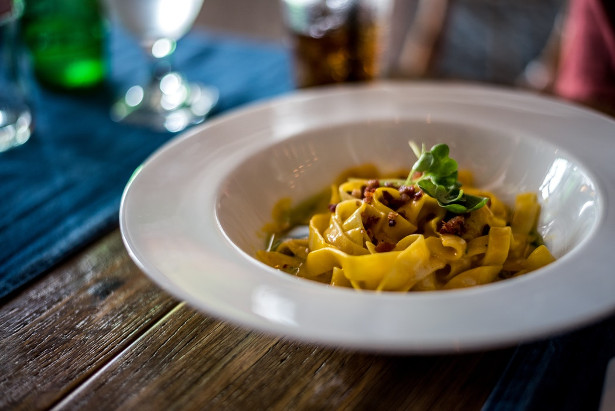 Glycogen stores can become depleted after 60-90 minutes of exercise so anything more than this and you should try and eat something rich in carbohydrates before training. During longer periods of training or competing you may need to top up on carbohydrates by sipping energy drinks or other sports products.
How do you treat a muscle cramp?
If you're hit with cramp, then you can ease the pain with slow and gentle stretching of the affected muscle. Hold each stretch for a few seconds and repeat several times until the cramp subsides. Gently rubbing or massaging may also help as can trying to walk around to get the blood flowing into the muscle.
Stretching
Calf muscle (gastrocnemius) – Position yourself in a standing lunge with the cramping muscle behind you and push your heel to the ground.
Thigh muscle (quadriceps) – Standing upright pull the ankle of your cramping leg towards your buttocks by holding the top of your foot. Pull your heal towards the buttocks as much as you can and then hold for 30 seconds.
Thigh muscle (hamstrings) – Sit on the ground with your legs extended straight in front of you. Place your palms on the ground and slowly slide your hands towards your ankle and hold for 30 seconds.
Foot muscles – Pull your toes upwards to stretch the foot.
Cramp is a common problem that can occur completely out of the blue and effect anyone regardless of fitness level. Consuming the right amount of fluids, maintaining electrolyte levels and keeping your body well fuelled for exercise are good strategies to try and prevent cramp and understanding to treat the condition with gentle stretching if it does occur can help get you get your training session back on track.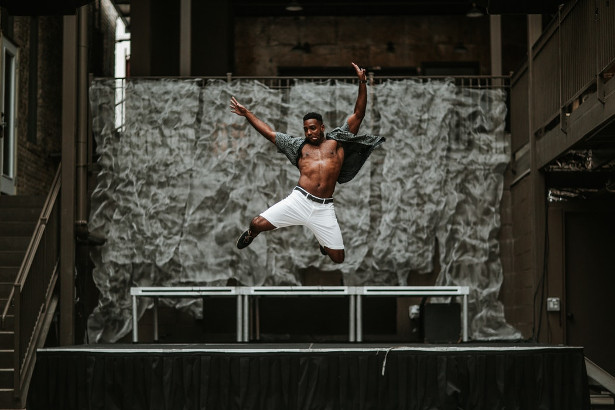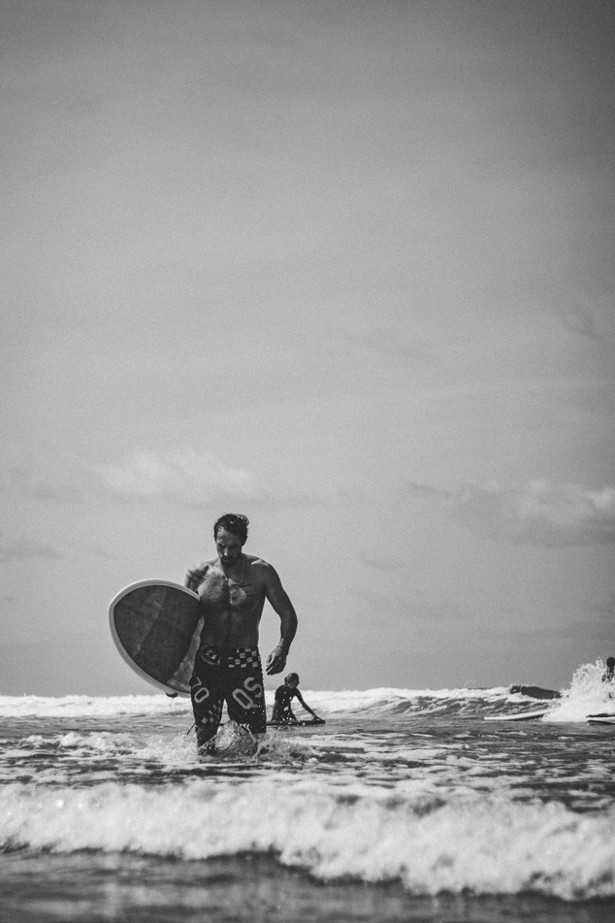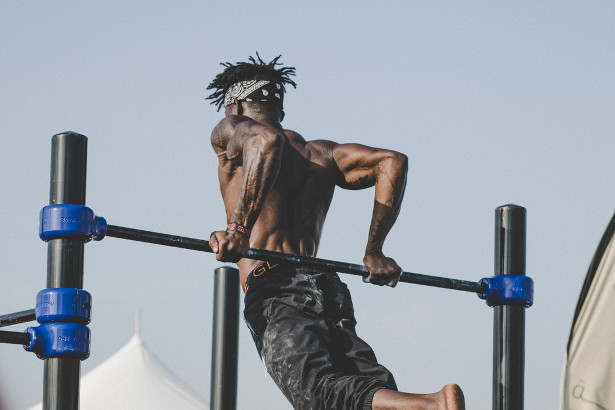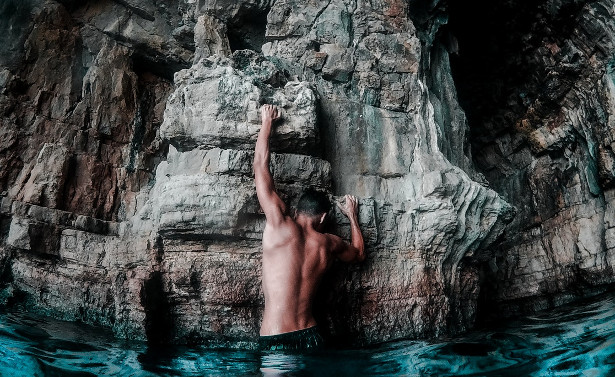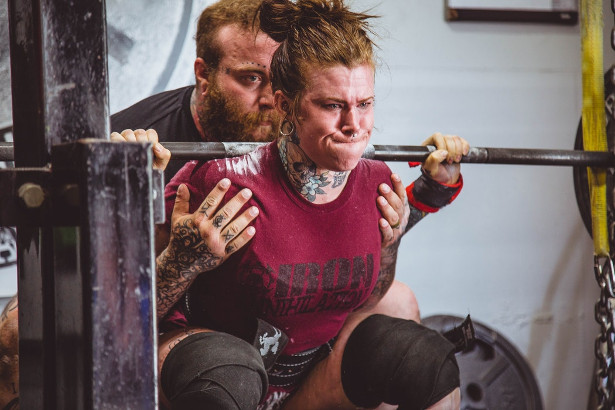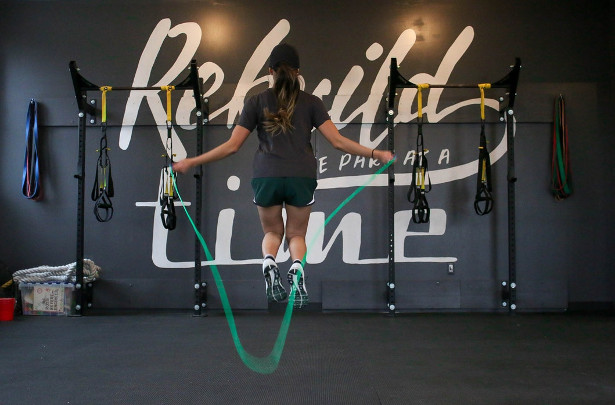 Blooming Beautiful
When it comes to putting an individual touch on a space, it's all in the details.

Royal Opera House shop have a gorgeous range of vases that will add a contemporary feel to any room in your home.
Designed to be admired as a standalone decorative item, as well as when filled with beautiful blooms.
image.png
Rose Glass Vase – £14 • Small Gold Flowerpot – £24 • Small Red Stoneware Vase – £12
Remember, vases don't just need to be filled with flowers to create an eye-catching display.
image.png
Royal Opera House shop – shop.roh.org.uk
CANTERBURY REVEALS 2019 ENGLAND RUGBY WORLD CUP KIT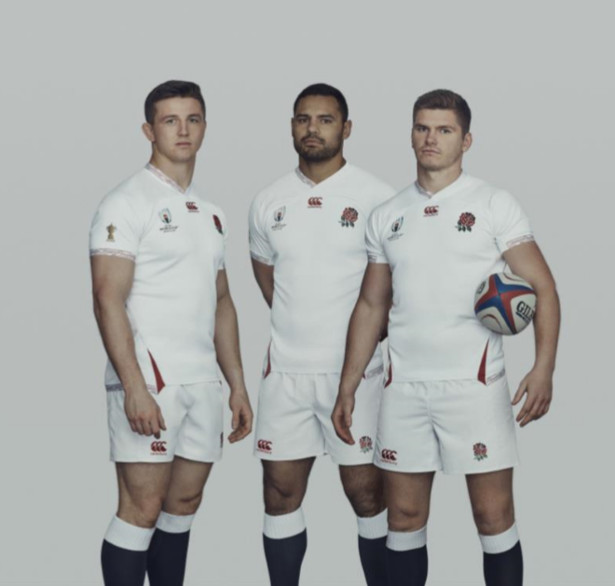 FACEBOOK | TWITTER | INSTAGRAM | YOUTUBE
England players (L-R) Tom Curry, Ben Te'o and Owen Farrell model the new 2019 Rugby World Cup England kit by Canterbury
London, Thursday 4th July – Rugby specialist and kit provider Canterbury has today revealed the limited edition 2019 Rugby World Cup kit, which the England Rugby team will wear in Japan this autumn.
The kit was unveiled at a special event for fans and grassroots players at The Canterbury Clubhouse, a pop-up store on Baker Street, which will remain open across the weekend to allow fans to be one of the first to get their hands on the jersey.
A mixture of male and female grassroots players from Beccehamian RFC in Kent were chosen to be a part of the launch by Canterbury as reward for their contribution to the development of rugby in their community. As a club, they have teams for boys and girls across a variety of age ranges, as well as senior teams.
Canterbury has also revealed a sponsored home and alternative shirt, which will be worn by England men and women this season.
The kit has gone through extensive testing – the equivalent of 205 games – over a nine-month period to ensure it is as comfortable as possible while being durable to handle the rigours of international rugby.
New developments in the jersey include VapoDri+ technology, meaning the jersey will wick away moisture and dry quickly.
The kits will be available in men's, women's, junior and infant versions, with a variety of fits to ensure the shirt is comfortable for all.
Commenting on the launch, Simon Rowe, Head of Sports Marketing at Canterbury of New Zealand, said: "Adapting to the conditions in Japan is going to be key for the England team. It can be humid and wet at the start of the tournament and then warm and dry by its conclusion, so we have focused on ensuring our kit can help the players to perform in all conditions.
"We've worked really closely with both grass roots and elite level players in an effort to produce the best kit possible and we are confident that this means we have a kit that allows players to perform to their peak while remaining comfortable and confident in the jersey. We are really excited to see the players take to the field wearing the result of all this hard work."
Eddie Jones, England Rugby Head Coach said, "It's great to have the grassroots players from the community game at the forefront of our kit launch. It is important to have a kit that can help when conditions change and importantly be comfortable for the players when out on the pitch. Our guys take pride in pulling on the iconic white jersey and we look forward to continuing the tradition in Japan."
The new kits are available to buy online, from The Canterbury Clubhouse and from the Twickenham store from 9am on Friday 5th July 2019. Online customers should visit www.canterbury.com and www.englandrugbystore.com
The Canterbury Clubhouse will be open at 55 Baker Street, London, from 10am-7pm on 5th & 6th July, and 11am-5pm on 7th July. There will be a range of in-store giveaways, including Six Nations tickets, signed jerseys and much more. Follow Canterbury on Twitter and Instagram for more details and to keep up with the action.
Canterbury is the official apparel supplier of the 2019 Rugby World Cup and will supply kit and uniform to officials and volunteers.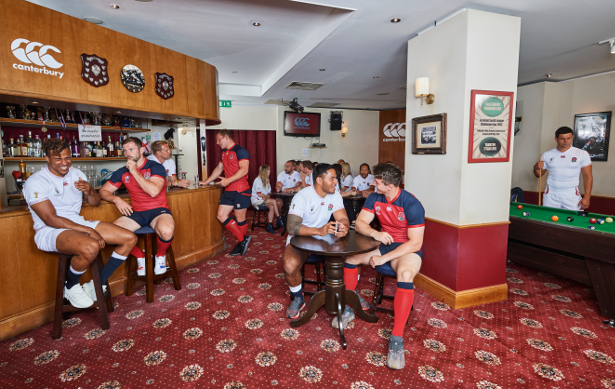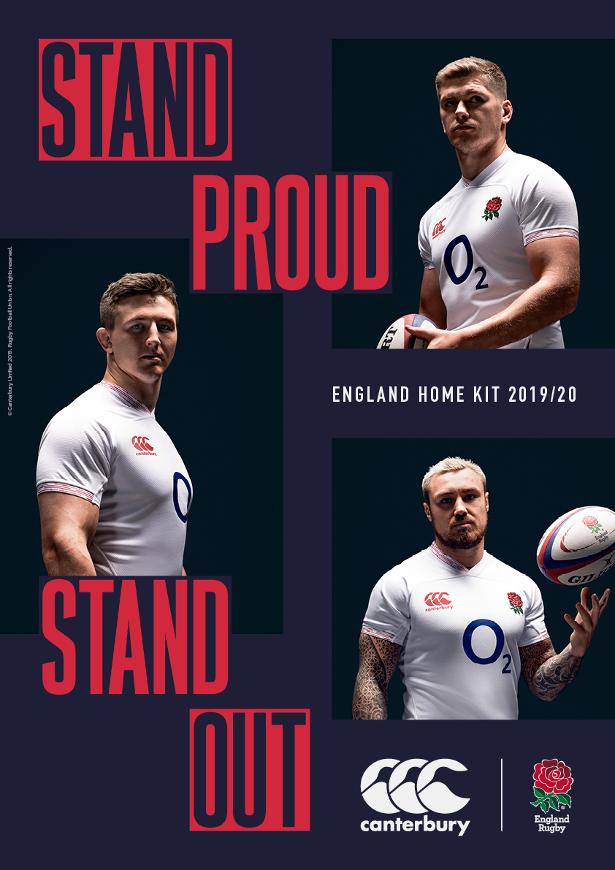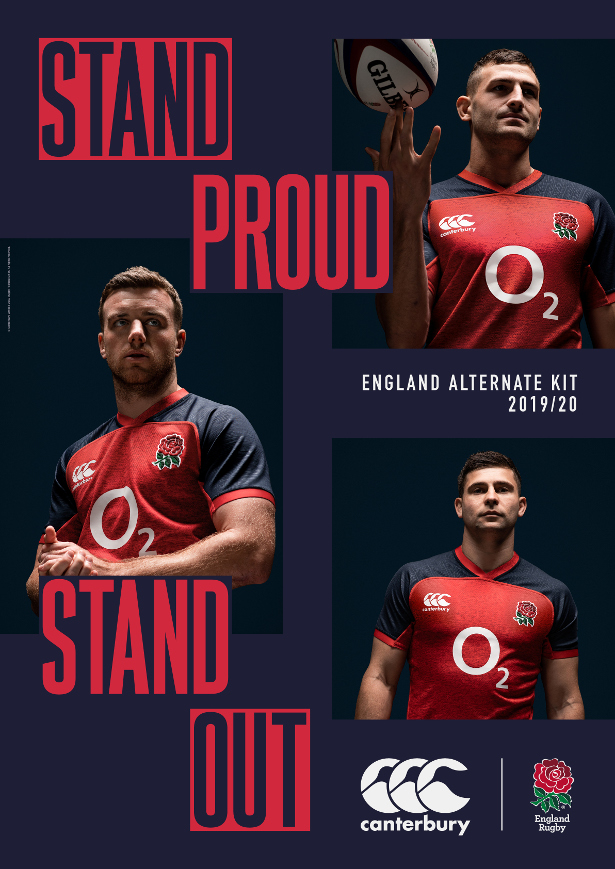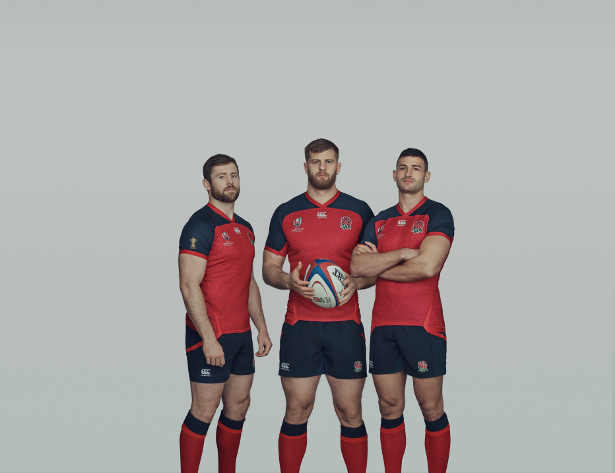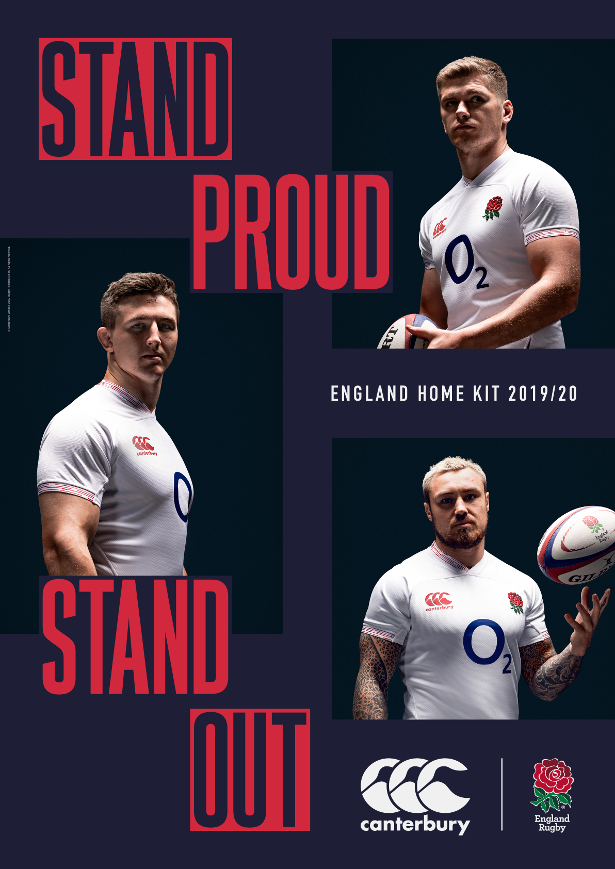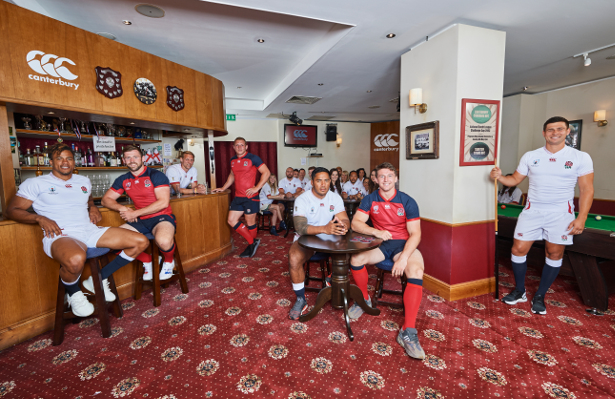 Teething Problems No More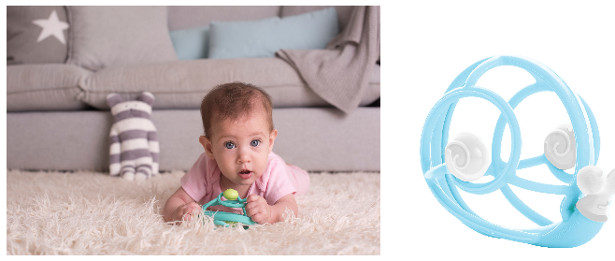 Baby To Love sooth those tired, teething gums with an ultimate must have collection of teething accessories. That provide a much needed distraction to help avoid those inevitable teething tantrums.
Leo The Snail (Green or Pink) is available to buy online for £11.95 from BabyToLove.
Both a rattle and a teether toy, Leo The Snail's original spiral shape in a flexible, soft silicone makes it easy for little hands to hold. Leo the Snail will certainly become one of your baby's favourite toys as it's two jingles and feelers are made to imitate pacifiers, which provides even more of a pleasant chewing experience for your baby. Not to mention, Leo is fitted with two rattles inside his little shell for additional play value, tackling those teething troubles at the same time.
The Hugging Monkey Teether Toy (Green, Yellow, Blue or Pink) is available to buy online for £9.95 from BabyToLove.
Super soft on sore gums and budding teeth, this adorable Hugging Monkey Teether Toy in an extra-soft silicone! A fantastic resource of manipulation, thanks to it's long arms which can be transformed into a multitude of different shapes. Giving baby many play options to relieve teething pain, this cute hugging monkey is both super fun to chew and play with, what's more it also becomes a hugging companion for your little one's bottles, perfect for busy parents on the go, in the car, at the park, shopping or anywhere else for that matter.
Bonnie The Octopus Teether, (Purple, Yellow, Blue or Pink) is available to buy online for £13.95 from BabyToLove.
Bonnie the Octopus is the perfect teether toy to sooth teething discomfort that can even reach the back teeth. This adorable little octopus is both pleasant to chew and play with thanks to its eight tentacles and four different textures, brushes on the one side and bumps on the other. Not to mention a slotted hat and smooth body which covers the different needs that your child has, according to his or her age. The 3D hollow body makes it light enough to hold, thanks to it's smart design this teether won't slide out of your baby's mouth like all the others do.
For over 10 years, specialising in creation of original, innovative and trend led baby products provide a helpful hand throughout every moment of your baby's life look no further than BabyToLove. Designed and developed in France BabyToLove are committed to the quality and safety of their products, to achieve only the best results.
BOOK! Available Now ! YOU CAN CODE Author Kevin Pettman >>
www.carltonkids.co.uk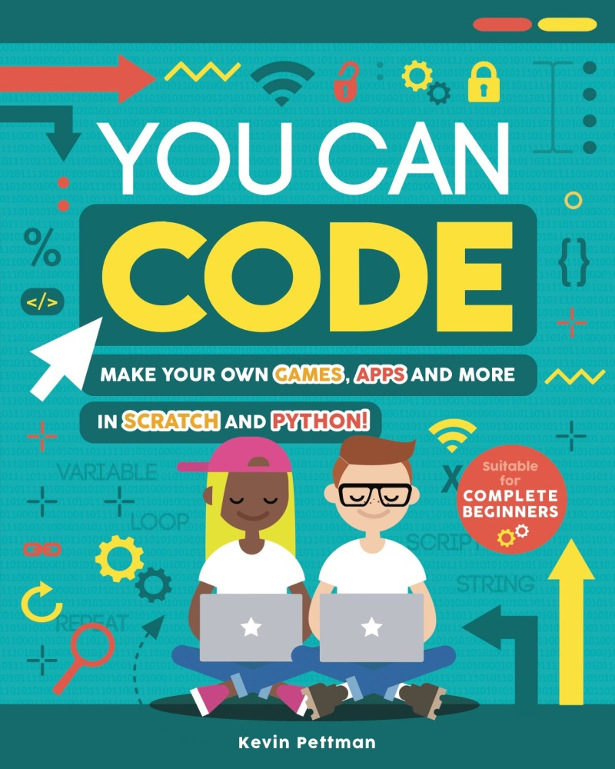 FACEBOOK | TWITTER | INSTAGRAM | YOUTUBE
BOOK! Available Now ! YOU CAN CODE Author Kevin Pettman >> www.carltonkids.co.uk !
Want to make cool apps and games, but don't know where to start? This straightforward guide gives you everything you need to start making your own fun programs, using simple step-by-step guides. Learn the programming languages Scratch and Python to create games, animations, utilities and more. You don't need to know a single thing about coding to get stuck in!
This book takes the complexity out of coding and makes it simple for anyone to create fun and useful projects in code. Starting with the complete basics, the course takes the reader through the building blocks of code with Scratch, the simple and colourful visual language that's perfect for learners. Once readers can make their own games and projects in Scratch, they can learn all about Python, a slightly more advanced language that offers a huge amount of flexibility and control.
The book includes simple, step-by-step instructions for brilliant projects, teaching essential skills, so readers can learn while they create.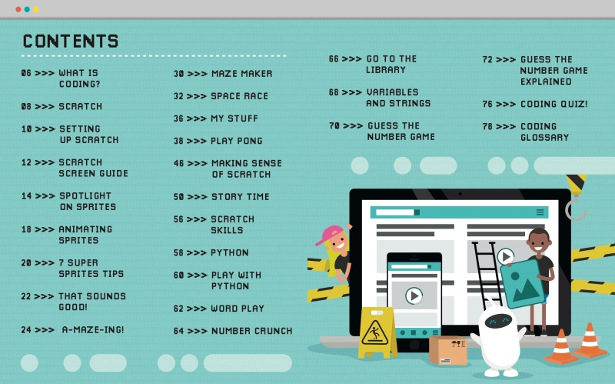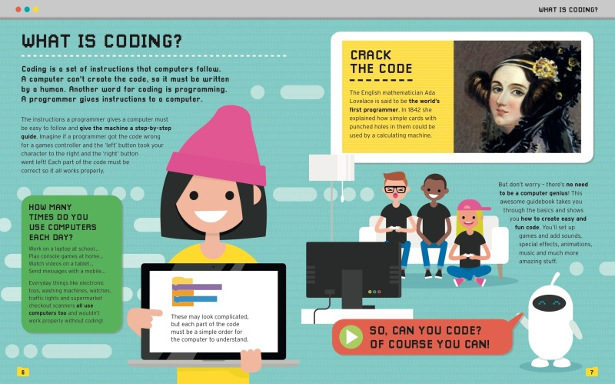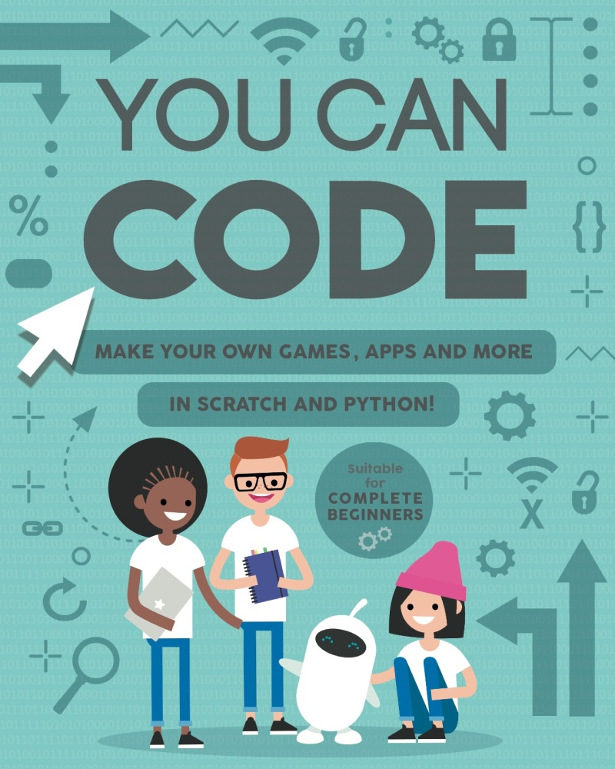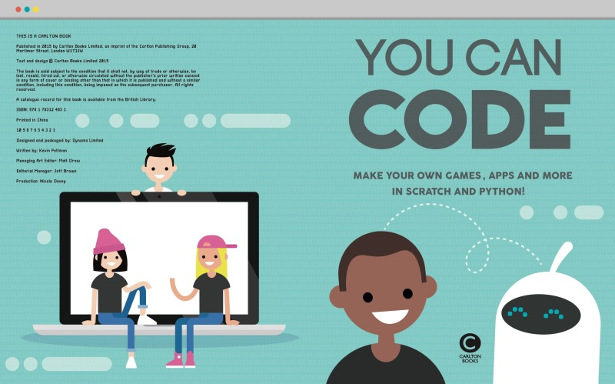 Fresh New Plastic-Free Look for Peppersmith Mints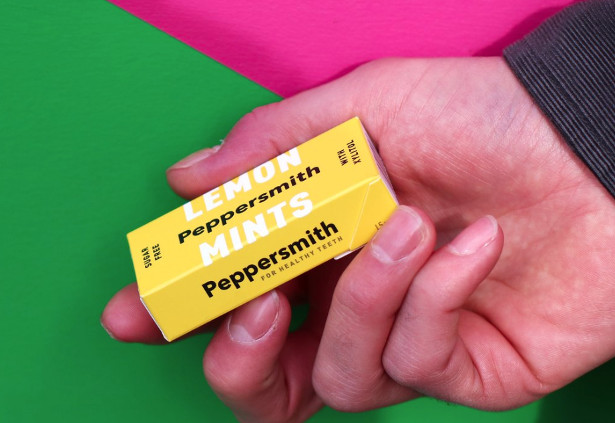 FACEBOOK | TWITTER | INSTAGRAM

Vegan-friendly mint brand Peppersmith is excited to be switching to fresh new plastic-free packaging to be kinder to the planet. They've launched their new bright, bold plastic free packs just in time for summer, perfect for keeping people fresh for festivals, holidays and hot dates this summer.
The vibrant, eye-catching new style picks up on the striking colours associated with the flavours – a mint green for peppermint, a bold summery yellow for lemon mints and a bright red for the strawberry pastilles. The Peppersmith packs now use a specially designed perforated tamper-proof tab on FSC accredited, fully recyclable card so that they no longer have to use plastic to seal the packs.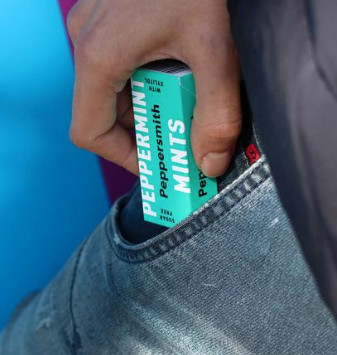 Peppersmith's products are still sweetened with the plant-based sweetener xylitol. It is the perfect sugar substitute being low calorie, low GI, and amazing at protecting teeth by minimising the build-up of plaque and killing 90% of bacteria in the mouth. Xylitol used together with other natural and plant-based ingredients mean Peppersmith mints are vegan-friendly and proven to be good for you.
The Peppersmith mint and pastille range consists of: Peppermint Mints, Extra Strong Mints, Lemon Mints and Strawberry Pastilles.
They are available online at peppersmith.co.uk or from Morrisons, Sainsbury's Local, Ocado, Waitrose, Holland & Barrett and Whole Foods Market and all good health food stores. RRP from £1.27
@PeppersmithUK
Peppersmith.co.uk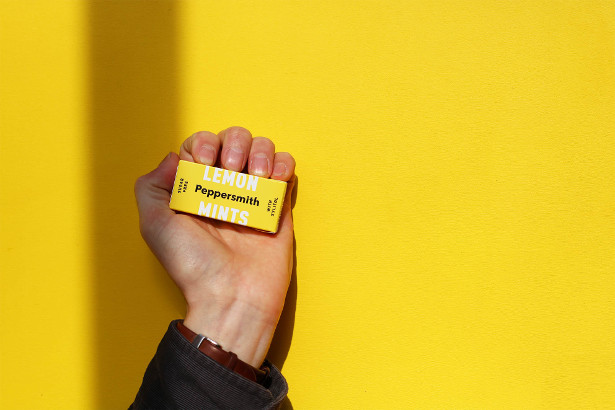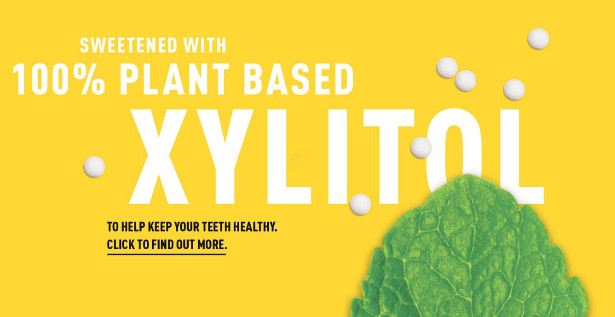 Designer Pieces at Affordable Prices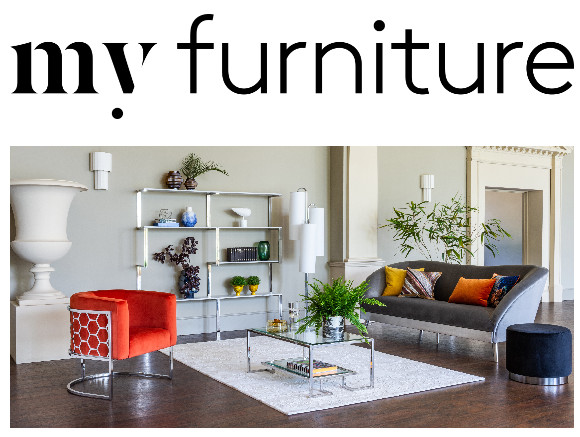 MY Furniture pride themselves on offering original products of exceptional quality, at remarkable prices. With generous, deep foam and fibre fillings, and sprung seat and backrests, the construction of their latest pieces is just as impressive as the designs themselves.
Alice
Inspired by the golden age of Hollywood, the head-turning Alice collection is sure to make a style statement. It features an armchair, a two-seater and a three-seater sofa; all of which are available in a choice of plush velvet fabrics. Priced from just £479.99, the new Alice collection is sure to bring 1920's glamour to any interior, at an affordable price.
Selini
With its streamlined silhouette, clean lines and gentle curves it is clear to see that the new Selini sofa takes inspiration from Mid-Century American furniture. The combination of the steel plinths and luxurious velvet fabric gives this sculptural sofa real wow-factor. There are six colours to choose from, with either mirror polished or brass finish steel plinths. Priced at just £899.00.
Bergmann
The stylish Bergmann sofa oozes sophistication and glamour, with it's deep plush buttoning and chrome upholstery studs. Harking back to the era of the smoking room, this luxurious design would look just as fabulous in today's contemporary homes. With a solid ash frame, customer's can choose from black, chalk or navy blue colourways.
Monty
Also new is the Monty, available as a two or three seater and in a choice of six beautiful shades. With a sprung seat and backrest, it offers supreme comfort not to mention style. The sinkable deep cushions and softly padded high scroll arms complete the look, making this a perfect homely sofa in which to relax and wind down.
As well as the stunning new sofa and chair designs above, MY Furniture have also introduced some eye-catching new accessories to help complete the look. From elegant lighting solutions to stylish metallic side tables, they make it easy to create a glamorous home.
For further details visit www.my-furniture.com or call 0800 092 1636.
MIND THE QUACK
Next stop… (the) Bath! Get your little one excited about bathtime with these adorable travel-inspired rubber ducks from London Transport Museum shop.
Both fun and educational, these rubber ducks will be sure to make a big splash!
image.png
Rubber Duck Tube Train – Mind The Quack – £5
Rubber Duck Bus – Conducktor – £5
Rubber Duck Taxi – Quack Cabs – £5
London Transport Museum shop – ltmuseumshop.co.uk
Flower Power VW Bus (£199.99) and Beetle (£139.99)
Launched to celebrate the 50th anniversary of Woodstock Festival the Flower Power VW ride-on toy range features an electric VW campervan and Beetle plus a pushcar version too. The 6V ride-ons include front doors that open and latch shut, working headlights and fun horn and engine sounds. They also come with flower and letter stickers which children can use to customise their vehicle. Suitable from age 3 plus the van and Beetle reach speeds of up to 2.5 MPH and operate in both forward and reverse.
Dragon Mini Quad, £90
A 6V electric ride-on which takes the shape of popular character, Toothless, from the How to Train your Dragon series (The Hidden World DVD out this month). The vehicle drives at speeds of up to 3KMPH and features light up eyes as headlights and dragon sound effects. Suitable from 2 years plus.
Nighthawk, £169.99
A thrilling sit, slide and glide ride offering kids aged six plus a unique and speedy riding action of up to 12 KM/H. With a 2 metre turning radius, riders steer the Nighthawk by leaning into the curve, while gas and brake pedals allow variable speed control. Handlebars placed either side of the seat protect hands and offer complete control, and there's a rear flag for safety.
Stockist detailswww.rollplay.com
GET CLOSER TO NATURE: SWAROVSKI OPTIK LAUNCHES NEW
WEATHERPROOF OUTDOOR SPOTTING SCOPE: THE ST VISTA

World-leading manufacturer of long-range optics SWAROVSKI OPTIK has launched the ST Vista, a weatherproof and robust spotting scope that can be permanently installed outdoors.
Based on SWAROVSKI OPTIK'S established range of STX spotting scopes handmade in Austria, the ST Vista telescope incorporates innovative features that are easy and intuitive to use outdoors. The sturdy ST Vista offers users a 30x fixed magnification and the mechanical design of the scope allows flexible handling: it can be pivoted 360° horizontally and tilted ±45° vertically, meaning users can observe breathtaking viewpoints with ease.
The ST Vista is housed in aluminium armouring that has been sandblasted and anodised to ensure the highest resistance against environmental corrosion. The sleekly designed telescope boasts a 95-mm objective lens aperture and a focus range of 30 metres to infinity. Furthermore, the ST Vista is sold with a complementary aluminium transportation box and bespoke cleaning solutions and tools set.
SWAROVSKI OPTIK'S brand-new ST Vista spotting scope was installed in a tower at the Nordic Ski World Championships earlier this year in Seefeld, Tyrol, Austria, where members of the jury and special VIP guests were brought closer to the action thanks to the ST Vista's incredible optical performance. The tower is now open to the public, enabling visitors to enjoy the spectacular Austrian landscape up close.
The ST Vista is priced at £10,380 and is available to purchase from authorised specialist retailers. For more information, visit WWW.SWAROVSKIOPTIK.COM.
The world belongs to those who can see beauty.
Experience the moment!
SEE THE UNSEEN.
www.swarovskioptik.com
Powered By Unicorn Magic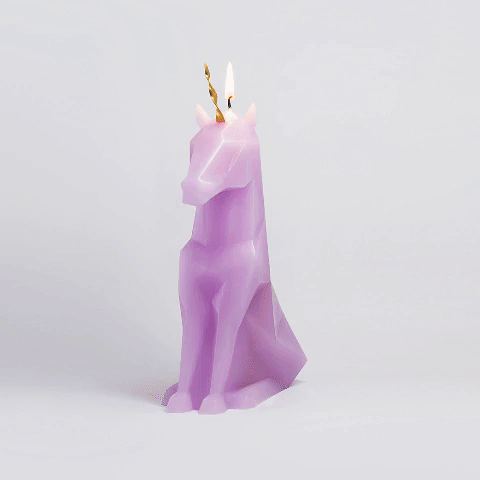 Powered by unicorn magic! For all lovers of the magnificent mythical creature Einar is sure to be a big hit, a superb gift idea for any new home owners who need a touch of unicorn magic to their living space.
From Icelandic designer Thorunn Arnadottir the founder of Pyropets, comes Einar the unicorn complete with majestic horn. Einar (translated as a lone warrior in Icelandic) marks part one of a family of animal shaped candles that each reveal a fantastic surprise as they burn.
Watch this space as the rather mystical profile of your unicorn in this stunning lilac pastel begins to warp, the melting wax peels back to reveal a menacing flame and scorched golden aluminium skeleton.
Each beautifully artistic, geometric Einar sculpture measures 5.1 x 2.6 x 8 inches (13 x 6.5 x 20.3 cm). Offering a burning time of approximately 16 hours, made from paraffin wax, cotton wick and aluminium. Each candle is slightly different and will burn in its own unique way, so we recommend placing your candle on a complementary plate with a minimum diameter of 10 inches (25 cm) to contain the wax as it melts.
Not only Einar the Unicorn, the Pyropets range consists of 8 different characters including; Kisa the cat, Bíbí the bird, Hoppa the rabbit, Ugla the owl, Dýri the deer, Dreki the dragon and Voffi the dog. To check out the whole Pyropets range visit 54 Celsius.
Einar (Lilac), is available to buy online for £29.00 from 54Celsius.
SIR BONO IS A NO-GO

U2 frontman Bono is the least deserving celebrity Knight, according to new research conducted by OnePoll for TV channel, HISTORY®.
Bono (real name Paul David Hewson), who received an honorary knighthood in the 2007 UK's New Year's Honours List, topped the poll of famous people who Brits believe shouldn't have received the prestigious award.
Alan Sugar placed second in the ranking, with just under 20% of Brits deciding he shouldn't be a Knight. Model and 60s icon Twiggy topped the list of Dames who the public thinks shouldn't have the title, followed by Hollywood star Emma Thompson.
Other celebrities who Brits felt didn't deserve to be a Sir or Dame included Cliff Richard, Darcey Bussell and Bob Geldof.
The research was commissioned by TV channel HISTORY to launch series two of medieval drama Knightfall which stars Mark Hamill, Jim Carter and Tom Cullen, starting Tuesday 2nd July at 9pm.
A HISTORY spokesperson said: "In years gone by Knights would fight on behalf of their country, so there was little question that they deserved their title. But in modern celebrity culture, who deserves such a high honour is subject to a lot more debate. HISTORY's new series of Knightfall shows the sacrifices that Knights had to make for the greater good, and it could raise discussion as to how and why Knight and Damehoods are bestowed today."
The research also revealed the fictional characters that Brits think deserve to be knighted, with James Bond topping the list.
The super spy has been played by three actors who have been made Sirs – David Niven, Roger Moore and Sean Connery – but despite more than 50 years of putting his life on the line for crown and country, 007 is yet to receive the honour on the silver screen. It is unknown whether the as-yet unnamed 25th Bond film, slated for release in April 2020, will bestow Bond with the honour.
Sherlock Holmes is the second most popular choice to receive a knighthood, while Mary Poppins and Harry Potter also received support. The Voldemort-vanquishing wizard was created by JK Rowling, who last week topped HISTORY's poll of celebrities who deserve to receive a Knighthood or Damehood.
The study then went on to find that 24% of Brits would like a return to a more chivalrous age, agreeing with the statement: 'I would have liked to live in the days when knights wore suits of armour, rode around on horses, and protected the king.'
HISTORY's spokesperson added: "It's fitting that James Bond is the fictional character with the most support to receive a knighthood, as his death-defying antics down the years are probably closest to the life-threatening situations that Knights faced in medieval times. The characters in our show Knightfall were searching for the Holy Grail, but James Bond has found that the World is Not Enough to earn him a Knighthood."