HUNK² Underwear
Reversible Swimwear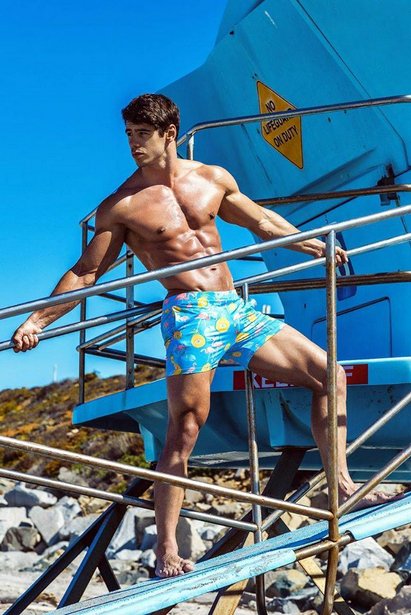 INSTAGRAM | FACEBOOK | TWITTER | PINTEREST
HUNK² are a men's premium underwear and swimwear brand. These have been a success among younger fashion-conscious men and we creating them; nobody else is selling them in the men's market.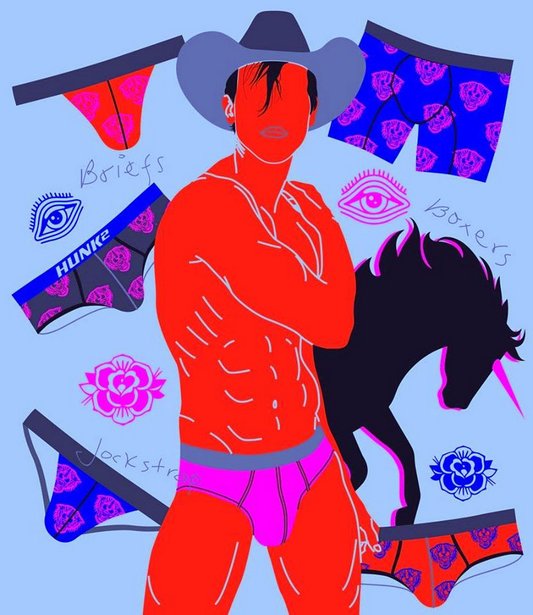 HUNK² is a fashionable brand designed to make you STAND OUT and look your best while you stay COMFORTABLE.
We transform style into confidence
-working always with the best and softest fabrics, we create products that adapt to your body and bring up the best, most confident version of yourself.
HUNK² is the full premium experience that a sophisticated man like you deserves!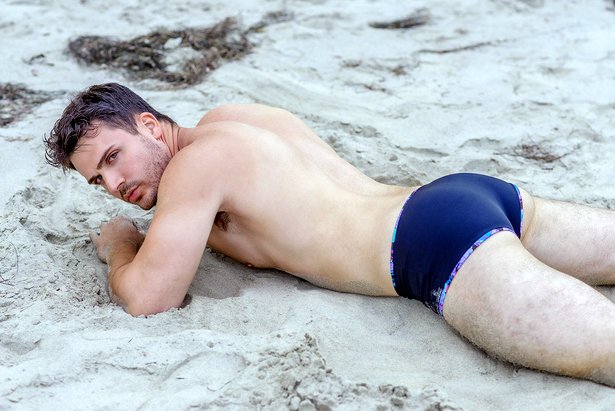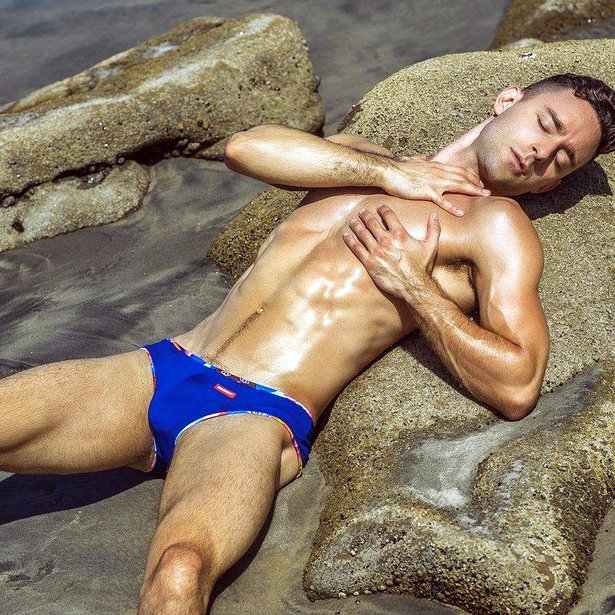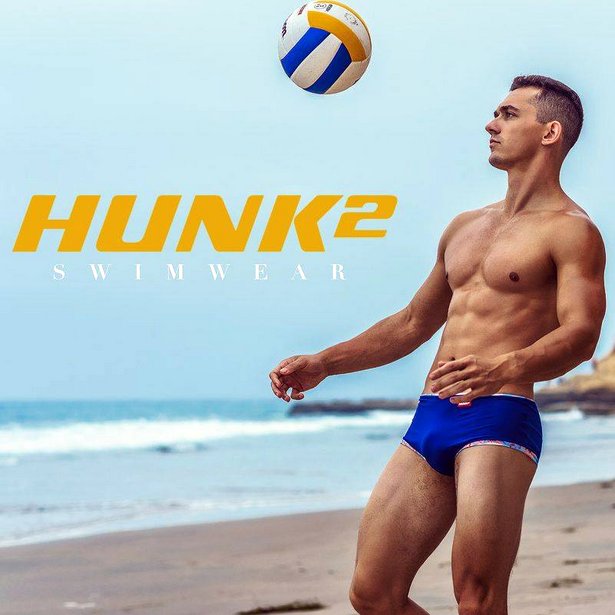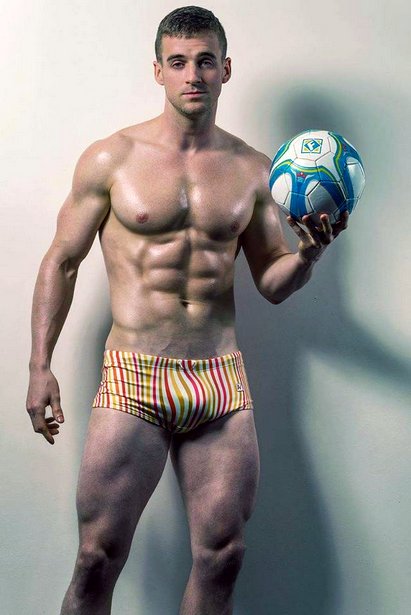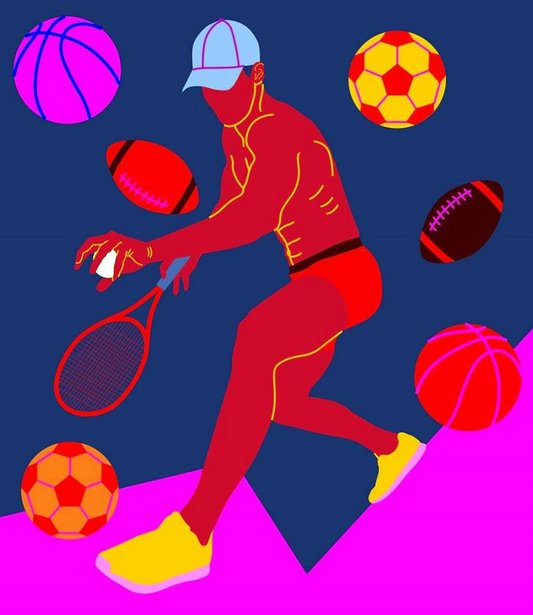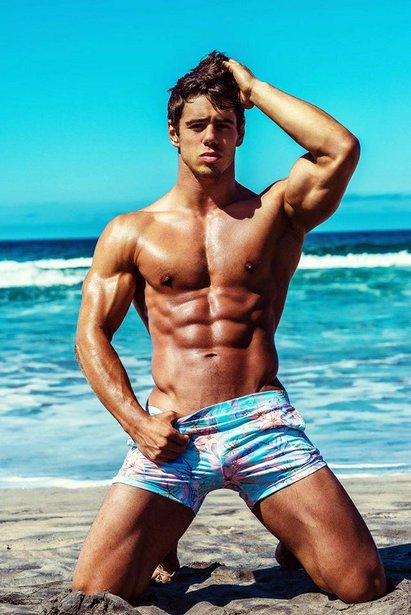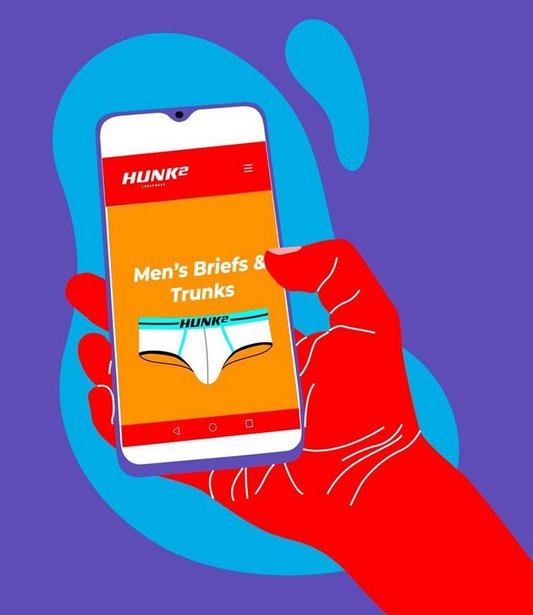 Miles Better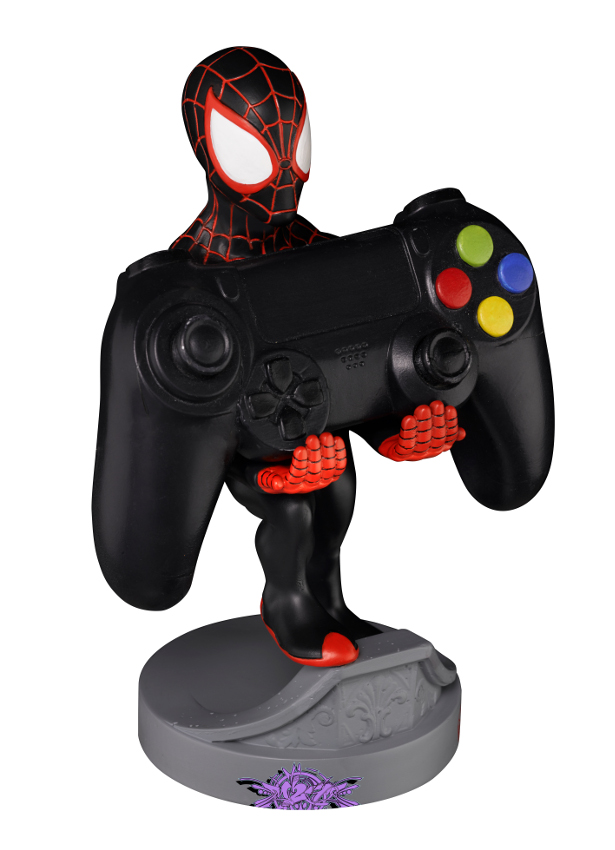 From Exquisite Gaming the creators of an awesome range of officially licensed products, comes a new interpretation on a Marvel classic. Miles Morales Spiderman from the comic book franchise like you've never seen before.
The unmissable Cable Guy, 100% officially licensed functional figurine holds any of your smart device, whether that's your PlayStation, X-Box, Switch, retro console controller or smartphone/mobile phone. They don't just look awesome at your gaming set up either as they power up your devices too! The easy to use, functional device stands proud at 8" tall, complete with a 2m cable to enable the charging of your most well used gadgets to commence, it's the perfect edition to take pride of place in any bedroom, office or lounge.
For any Marvel enthusiasts out there, this Cable Guy is for you. The like for like high quality model which looks as though it has just stepped out of your gaming device or TV screen, thanks to the meticulous attention to detail, and authentic splash of colour.
So you can be rest assured you'll never be left with a flat battery. Don't underestimate the charging capabilities of this Cable Guy, made to seamlessly fit into the palms of Miles Morales Spiderman, it's an essential you couldn't do without. For fast and convenient charging look no further.
The Cable Guy Miles Morales Spiderman is available to buy online for £21.27 from Amazon.
What's more, with Christmas round the corner the Cable Guy Miles Morales Spiderman makes a fantastic stocking filler for any Marvel fanatics out there. But it doesn't stop there as Exquisite Gaming offers further models (Sonic, Chun Li, Deadpool Rear, Master Chief, Rafiki, Spyro Ice and Captain Price) from some of your favourite gaming and movie classics, £20.31-£29.99 from Amazon.
Everyone loves looking to Scandinavia for Christmas inspo.
From folksy handmade decorations for the home, to thick cosy knits and the unmistakable smell of Peppakaka (those scrumptious spicy gingerbread cookies), a Scandi Christmas is all about closing doors, embracing the mysiga and taking care of number one.
Look to Sweden for gifting too, particularly for beauty, skincare and wellness enthusiasts and those who deserve to indulge themselves in some 'me time'.
Below, we've hand-picked a selection of exceptional gifts and stocking stuffers to indulge both him and her.
For him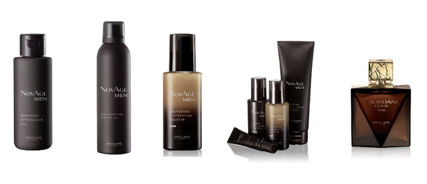 Coal doesn't always mean you're on the naughty list. This Christmas, we've made coal the must-have gift for his skin. Our NovAge Men collection is packed with purifying coal that will leave skin glowing this Christmas.
NovAge Men Soothing Aftershave Gel – Available from 27th September, the Novage Men Soothing Aftershave Gel, lands right in time as a perfect stocking stuffer this Christmas. This aftershave is light-textured with high-performance glycol-gel designed to comfort, hydrate and condition skin and hair
directly after shaving.
NovAge Men High Definition Shaving Gel – Also available from 27th September, this luxury shaving gel will keep him in looking tip top in the New Year celebrations. A luxurious gel-to-foam formulation designed to give him a smooth, comfortable shave by delivering impressive lubrication and helping to calm, moisturise and condition the skin.
Novage Men Energising & Hydrating Booster- Have him feeling rested and refreshed this holiday season with this lavish booster. Featuring Baobab Anti-ageing Technology, Coffea Bengalensis plant stem cell extract and a custom blend of vitamins and minerals, Novage Men Energising & Hydrating Booster is an impressive serum that will add a dynamic edge to your skin care routine and help you enjoy energised skin all day long.
NovAge Men Set -Show you really care this Christmas with our full men's skin care kit. Despite entering a new decade, this set will have his skin feeling energised, fresher, smoother and younger.
Giordani Gold Man Eau de Toilette- This wintery fragrance is elegant woody, yet white floral scent, perfect for date nights over the holiday season.
For her
NovAge Ecollagen Set – It's the more the merrier when it comes to the NovAge Ecollagen Set. Wrinkle Power is designed to help boost collagen to correct wrinkles over time, boosts hydration to plump and smooth them instantly, and protects the skin against aggressors to help slow the skin-ageing process.
Swedish Spa Pure Breeze Face Care Set- Send your mind to the Mellandagarna, and unwind with this refreshing set, specially designed to deep cleanse and purify your skin during winter.
Ecobeauty Facial Oil- Hydration is a crucial must over the holiday season, Ecobeauty nourishing oil quenches and softens with Cotton Extract and organic Argan Oil. Rich in Vitamin E and essential nutrients to replenish your complexion in the winter months.
EcoBeauty Face Mask – This restorative beautifying mask is a perfect self care gift that will have her cosy on the sofa. It's enriched with Pink Clay to help re-mineralise skin with vital minerals and oligo-elements essential to revitalising skin and maintaining a healthy, radiant complexion.
NovAge Nutri6 Facial Oil Capsules- Treat her to some skincare indulgence, ready for the year ahead. Powered by a unique blend of six nutrient-rich natural oils, these nourishing capsules replenish the skin to revive its softness, smoothness and radiance, leaving skin looking younger as the new year turns.
Giordani Gold Essenza Sensuale – Available from 18th October, the Giordani Gold Essenza Sensuale creates a private moment of sensorial bliss that will have her adoring you this Christmas. This luxurious highly-concentrated, floral and feminine Eau de Parfum was created exclusively for Oriflame using the finest quality orange blossoms and blending it with other elements to compose a unique interpretation of this iconic flower.
Stocking fillers under £15
Swedish Spa Soft Tide Hand Mask – The newest addition to the Swedish Spa range, from 18th October, is the soothing Soft Tide Hand Mask, rich in antioxidants, minerals and other nourishing compounds to moisturising and revitalising hands as the temperature drops.
Love Nature – Antioxidant Sheet Mask – The holiday season isn't all glitz and glam, stress always finds a way to surface. The Love Nature Antioxidant Sheet Mask is a lavish relaxer, infused with extracts of natural Pomegranate and Grape super ingredients. The feather-light facial mask is designed to purify, clarify and nourish the skin, and is packed with antioxidants to help protect it from the environmental stressors it's exposed to each day.
Love Nature – Vitality Sheet Mask -The Vitality Sheet Mask is the pick-me-up your skin will be longing for after days of shopping. Designed to awaken the skin, it's a great way to take 15–20 minutes to unwind and help your skin look and feel radiant, revitalised and soothed.
Swedish Spa Mirror Body Oil – Gift her the essential aftercare of any soothing bubble bath. Thisa fast absorbing, lightweight body oil is made with a blend of moisturising Vitamin E, Canola and Almond oils, proven to help soothe your mind and deeply relax you from the inside out.
Tender Care Cranberry – The perfect balm to gift, it hydrates, softens and protects dry, rough wintery skin with Tender Care's iconic formula. A festive addition of cranberry seed oil is mixed with Vitamin E and natural beeswax.
Love Nature Purifying Face Oil with Organic Tea Tree & Lime- This celebrated, Organic Certified oil is kind to the skin as well as the planet, the perfect stocking filler for natural beauty enthusiasts. Designed to remove those last traces of make-up and impurities and leave skin perfectly cleansed, toned and purified.
Fierce looks for the Holidays
You may take self care very seriously but this doesn't mean you don't know how to celebrate with the best of them. Ahead of party season, Here's our pick of the best of AW19 catwalk looks and the products you need to master them. The perfect gift for anyone with glittering plans this New Years Eve.
As seen on Helmut Lang: Matte red lipstick – Giordani Gold Iconic Matte Lipstick SPF 12 (Forever Red) When it comes to Christmas, you can't get a more iconic look than red lips. Matte red lips were also a firm feature on the autumn/winter catwalks. Oriflames Forever Red is the perfect bold beauty staple to be paired with polished skin and minimal make-up.
As seen on Dolce and Gabbanna: Flushed blush – Giordani Gold Rose Petal Blushing Pearls-
Fresh faced beauty was the order on this years catwalk, thanks to an outdoorsy flush of blush. Pair the Rose Petal Blushing Pearls with soft pink lips, for the natural beauty look with impact.
As seen on Giambattista Valli. – Graphic eyes – Giordani Gold Calligraphy Eye Liner
Create a futuristic-mets-retro this party season with the exaggerated eyeliner that stole the show at numerous couture shows this season. Giordani Gold Calligraphy eyeliner makes perfect wings, flicks, dots – whatever you choose to embrace.
Glowy skin – Giordani Gold Illuminating Pearls- Gorgeous, glowing skin and an all-night wide-awake complexion' isn't just a Christmas beauty trend, its an ambition.. However much you have over-indulged, create a radiant complexion try the Giordani Gold illuminating pearls enriched with lavish raw ingredients.
Whiskey Barrel is a unique timepiece fashioned from sustainable wood and stainless steel. Original Grain goes through painstaking lengths to preserve the character ingrained in every piece of wood. Each watch is then made by hand, using traditional woodworking techniques. That means no two watches are ever the same.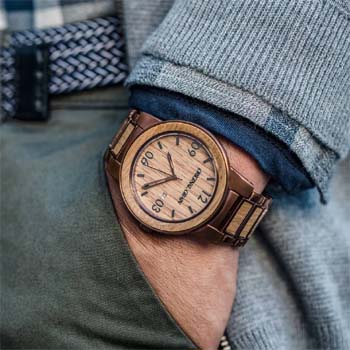 Key Features:
100% natural wood, free of toxic chemicals
316L brushed espresso stainless steel
Double locking fold-over clasp
Handcrafted one-of-a-kind design
47 mm case
The wood is displayed on the bezel as well as on the wristband. The organic but sleek design is completed with Japanese Miyota Quartz movement and a scratch-resistant mineral crystal glass encasing the face.
www.beeco.green/product/whiskey-barrel-handmade-men-wooden-watch/

Paul McCartney pens first picture book inspired by his experiences as a grandfather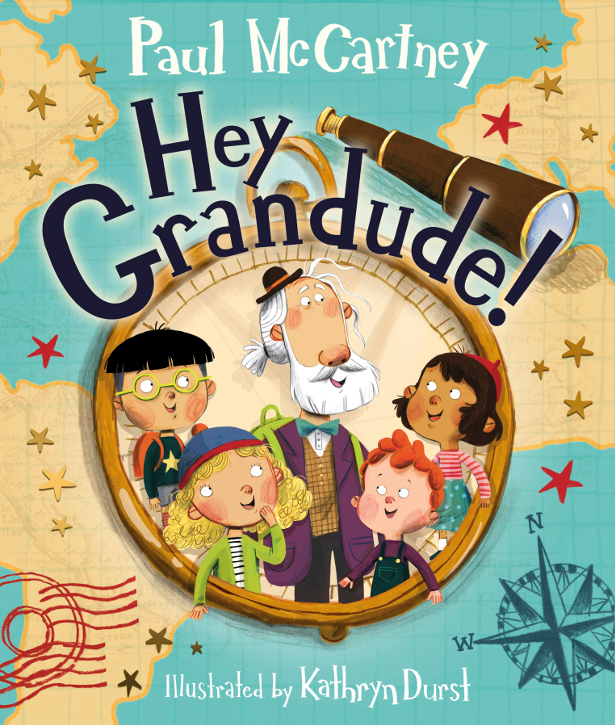 Hey Grandude! By Paul McCartney Illustrated by Kathryn Durst Publishing on: 5th September 2019 Hardback, CD & Audio Download
Written by one of the world's most famous and best loved grandfathers, and inspired by his own experience of being a grandude, Hey Grandude! is an action-packed picture book that introduces a magical intrepid explorer grandfather — the eponymous Grandude — and his four grandchildren. Join them as they ride flying fish, dodge stampedes, and escape avalanches.
It's a wild rollercoaster ride with a twist of magic, and a heartwarming family story, brought to life with funny, colourful illustrations from talented artist and rising star, Kathryn Durst.
The perfect picture book for parents, grandparents and their little explorers.
Paul has also narrated the audiobook himself, along with composing some exclusive original music for the soundtrack.
Paul McCartney said: "I've written a new children's picture book. It's called Hey Grandude! Why? Well… I've got eight grandchildren and they're all beautiful and one day one of them said to me "Hey Grandude!" I said "What?" and I thought, I kind of like that, so from then on I was kind of known as Grandude.
So I thought, you know what, it's actually a nice idea for a book, so I started to write some stories, and then I talked to the book publishers and they liked what I was doing.
So basically it's about a character called Grandude who represents grandfathers everywhere. He has four grandchildren and he calls them "Chillers". They love him and they go on adventures with him and he's kind of magical, so you'll see that in the book. I wanted to write it for grandparents everywhere – and the kids – so it gives you something to read to the grandkids at bed time."
Kathryn Durst, Illustrator, said: "I am thrilled to be able to create the illustrations for Hey Grandude! because I just love adventure stories with a touch of magic! This story especially resonated with me because I have wonderful childhood memories of my dad taking my siblings and me on exciting adventures, just like Grandude does in the book. I am very excited to be able to work with Paul McCartney on this project. It has been such a treat to collaborate with such an inspiring and accomplished artist. We both want to make an exciting and beautiful book that kids will want to read again and again!"
Francesca Dow, Managing Director, Penguin Random House Children's said: "Paul McCartney is one of the greatest wordsmiths and visionaries of all time. When we learned he was writing a picture book we were confident it would be something special, but what he and Kathryn Durst have created together is so much more than we could have imagined. Hey Grandude! is an inventive fantasy fizzing with magic, brimful of humour and heart – and Grandude himself is a one-of-a-kind hero for all generations. Children, parents and grandparents will all want to go adventuring with Grandude."
About the author and illustrator
Paul McCartney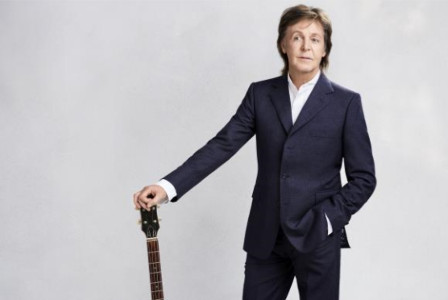 Paul McCartney's career has been impossibly prolific and singularly influential. In the 1960s, Paul changed the world forever with The Beatles. He didn't stop there, and has continued to push boundaries as a solo artist, with Wings, and collaborating with numerous world-renowned artists. He has received 18 Grammys, and in 1997 was knighted by H.M. The Queen for his services to music.
Paul is a dedicated philanthropist, advocating for many causes including animal rights and environmental issues. Paul's most recent album Egypt Station was his first ever album to debut at Number One in the US album charts. He's also a very proud grandfather.
Kathryn Durst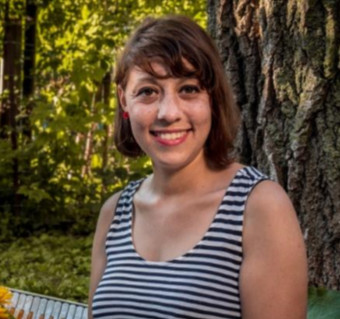 Kathryn is a graduate of Sheridan College in Ontario, Canada. With a background in animation, she has interned with Pixar Animation Studios in addition to working on children's books.
When she is not illustrating books, she may be found playing the accordion, growing vegetables, folk dancing or putting on shadow puppet shows. She lives in Toronto, Canada, with her grumpy mini dachshund named Chili Dog.
Advent book 'The First Letters of Christmas'. So Delightful! What A Memento fo these special Christmas Memories! www.firstlettersofchristmas.com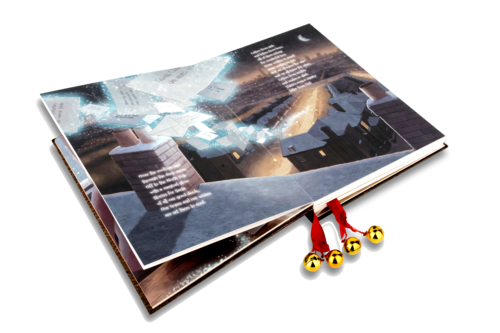 Advent book 'The First Letters of Christmas'. The book was created by a father for his children as a memento of their childhood and has a unique, carbon copy design that allows children to write and send their letter to Santa, while the parents keep the second copy, building up an archive of their children's letters year on year to keep forever.
In a time where our worlds are constantly dominated by screens, The First Letters of Christmas is a charming and beautifully designed book that can be enjoyed year after year, while helping to capture precious family memories during the magical time of Christmas. The First Letters of Christmas is a great pre-Christmas purchase or gift that parents can enjoy with their children in the exciting run up to the big day.
The advent of a new Christmas tradition. As the average age of children in England no longer believing in Father Christmas is 8 years and 11 days, there is precious little time to capture the memories of children carefully writing out letters to Santa. In an age when Father Christmas can be emailed a Christmas list, many parents are looking at keeping handwritten letters from their children. One new tradition breaking ground is 'The First Letters of Christmas', an advent book which tells the story of how Father Christmas prepares for the big day. Its carbon copy pages allow children to write and send their letter to Santa, and the parents to keep the second copy, building up an archive of their children's letters year on year to keep forever.
The story features Santa and his elves, but is driven by Mrs Christmas, who leads the narrative and responsible for making "everything click". 'First Letters' has a traditional Christmas charm, with sleigh bells and traditional Nordic artwork, but features elves more familiar in today's Britain.
Its author Roque Fernandes said: "Last Christmas my son and daughter were writing their letters to Santa, which we usually take to the postbox or put in the chimney. It was really special to watch how much love and effort they put into their letters, and I didn't want to lose such an important memento of their childhood. This inspired me to create the book."
The First Letters of Christmas is available online at www.firstlettersofchristmas.com and costs £24.99.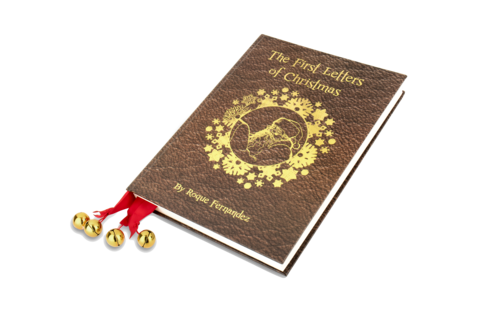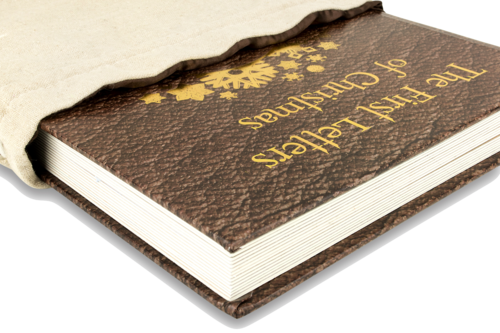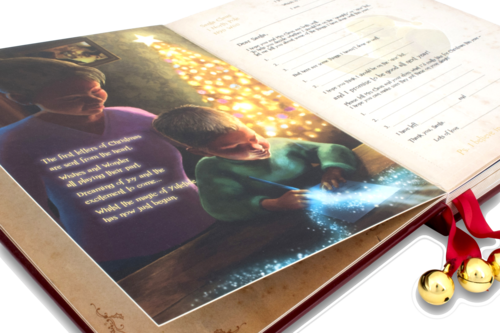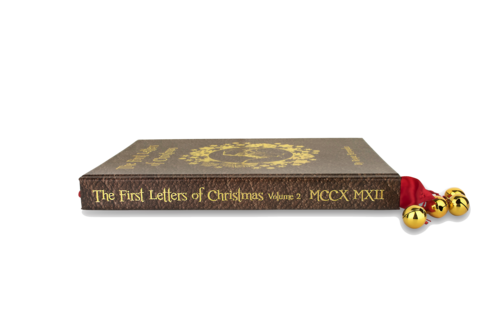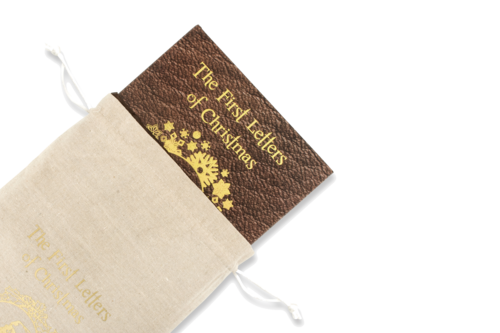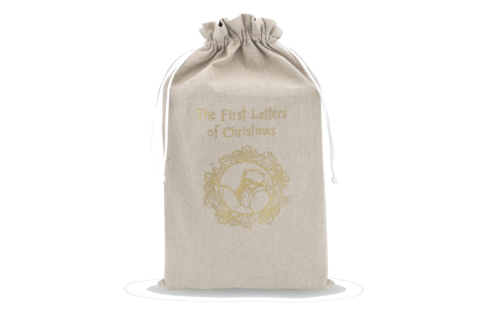 'MUST HAVE' BOXING DAY DEALS FOR KIDS
From Muddy Puddles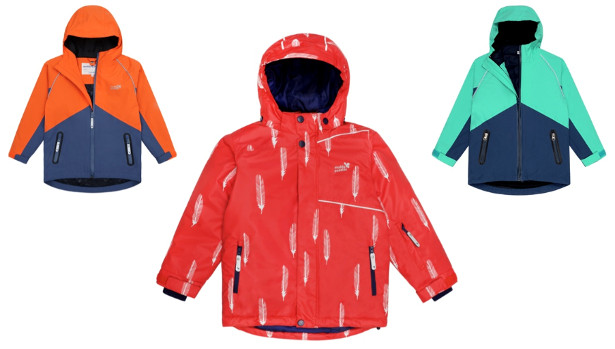 Muddy Puddles 'Boxing Day' countdown is on and features unmissable deals.
Kit your kids out and save up to 50% off kids ski wear, winter coats, wellies, base layers and accessories.
Muddy Puddles highlights include:
* Blizzard Winter Jacket (Red Feather – as pictured) – upto 50% off
* Hard Shell Jackets – 50% off
* Hats, gloves and balaclavas – upto 50% off
* EcoSplash Jackets – 33% off
* Puddlestomper Wellies – 33% off
* Snowdrift Snow Boots – 20% off
* Scampsuits – 20% off
You can keep on top of all the Muddy Puddles deals for Boxing Day by following Muddy Puddles on Twitter, Facebook and online at Muddy Puddles Sale, or sign up for the newsletter and be the first to know about the great deals as they happen.
www.muddypuddles.com
Health is Wealth with BXR and Daios Cove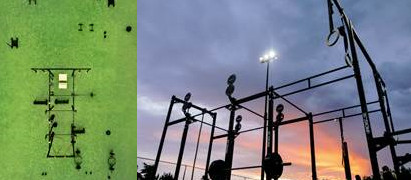 Responding to the latest statisics from the Global Wellness Institute claiming the wellness travel sector is expected to reach $919 billion by 2022, the Daios Cove partnership with BXR London will mark the first time BXR has taken its trainers and concept out of the UK.
The collaboration is designed with the unique geography of The Cove and resort's facilities in mind and will set a new precedent for both the hospitality and wellness industry. Retreats will be available to book from January 2020 throughout the year, in addition to a fully functional BXR infrastructure available for all visitors to Daios Cove, with BXR approved fitness experts on hand and offering a diverse programme of fitness classes.
As part of the programme, guests will enjoy specially curated meals prepared by the resort's holistic nutritional consultant Sarah Safarian, with a variety of new fresh and wholesome menu options and tailored protein shakes.
The partnership will transform Daios Cove's fitness offering, forming part of a comprehensive refurbishment programme in the wellness areas, with the launch of a new spa concept launching for 2021 season.
For further information on Daios Cove, please visit the website www.daioscove.com.


AVEENO Baby's newly launched Dermexa products are effective ss the temperate drops & playing rugby in the cold can have bad effects on the little rugby players skin!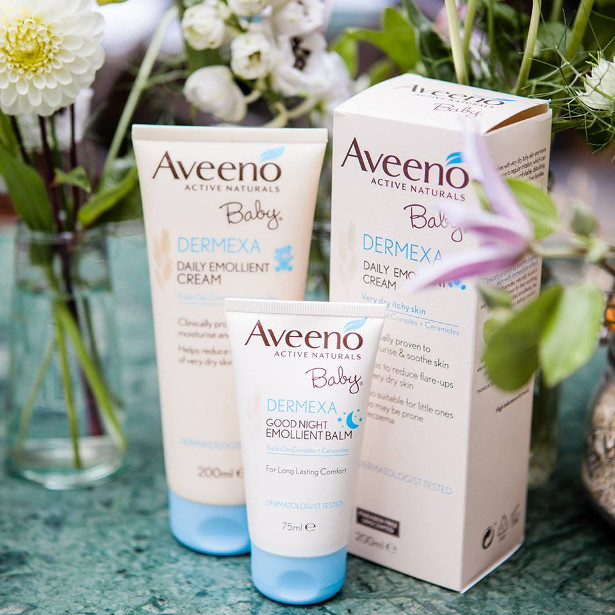 Why not try this great skin hack. AVEENO® Baby Dermexa cream and balm will help the younger rugby players protect their skin from dryness and irritation on the playing field. This will allow them to get their head in the game and not be distracted by any itchy or sore skin!
AVEENO® Baby Dermexa Daily Emollient Cream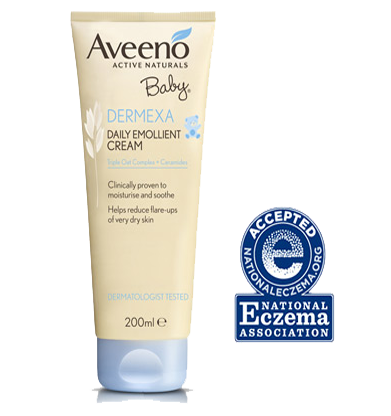 Combines the Triple Oat Complex (Colloidal Oatmeal, Oat Oil, Avenanthramides) and Ceramides. Developed with dermatologists, its unique formula moisturises very dry itchy skin to help strengthen the skin's moisture barrier.
Clinically proven to moisturise & soothe skin
Skin feels significantly more comfortable after 4 weeks.
Formulated to minimise the risk of allergies
Moisturises for 24 hours
unscented and paraben free
Available in a 200ml tube
Also suitable for babies who may be prone to eczema
Accepted by the National Eczema Association*
*The National Eczema Association name and logo are trademarks of the US National Eczema Association to whom Johnson & Johnson has paid a license fee.
AVEENO® Baby Dermexa Good Night Emollient Balm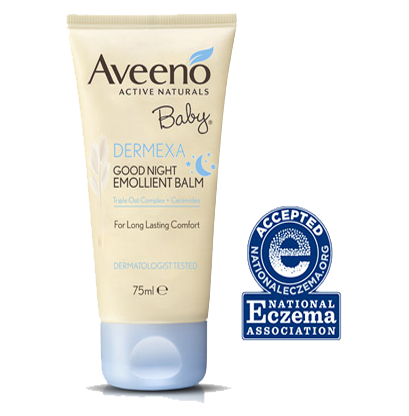 As we know very dry itchy skin can disturb babies' sleep, the AVEENO® Baby Dermexa Good Night Emollient Balm is to be used once at night as needed. Formulated with Triple Oat Complex (Avenanthramides, Oat Oil and Colloidal Oatmeal) and Ceramides, this balm moisturises intensely to help reduce itchy sensations and helps restore the skin barrier in just one week.
Intensely moisturise & clinically proven to immediately soothe itchy feeling skin
Unscented, paraben free and fast absorbing
Clinically proven to help restore the skin barrier in just one week
Also suitable for babies who may be prone to eczema
Accepted by the National Eczema Association*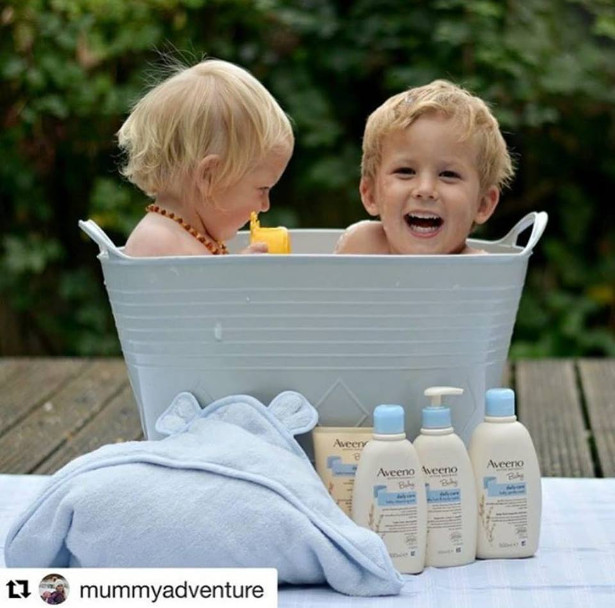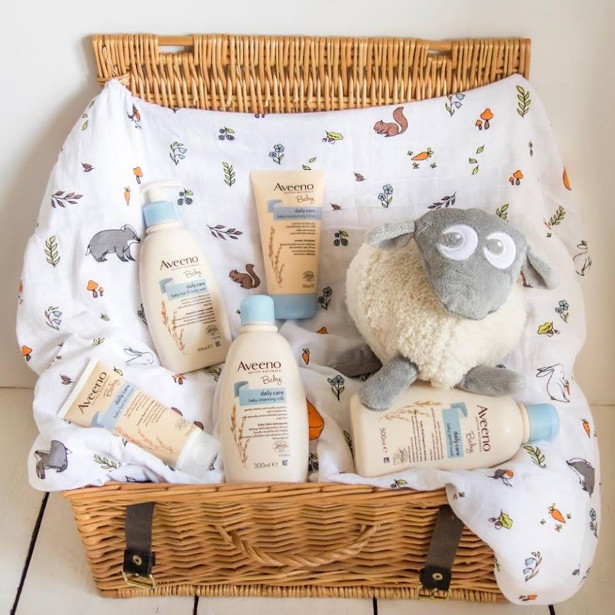 First Class Comfort For Christmas – The Ultimate Travel Kit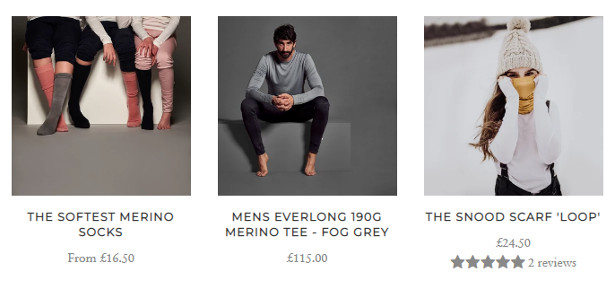 Instantly upgrading long haul flights, Smalls Merino www.smallsmerino.co.uk Ultimate Travel Kit with its super comfortable next-to-skin layers keeps you warm when it's cool and cool when it's hot. Lovingly crafted in fine-spun 100% sustainable, fully traceable Merino wool, Smalls Ultimate Travel Survival Kit for Men and Women comprises:
Long Sleeve Top or Camisole Top – Smalls' EJ swears by her EverCami + 24/7 trousers for longhaul trips back to NZ and Japan this year
24/7 Trousers – So called because you could live in them day and night all year 'round
The Softest Merino Socks
Available for men and women in sizes Small/ Medium/ Large/ XL in a range of wardrobe staple neutrals, priced from RRP £190.
Ultimate Travel Kits are also available for Kids ages 2 – 14 years RRP £133 and Babies Age 0 – 2 years RRP £93.50 Visuals available from:
For Women (& Mums)
Newly launched Nudea, www.nudea.com is a new fit-centric intimates brand offering expertly crafted, comfortable lingerie that fits without compromising on a feminine aesthetic. 'Nudea', meaning new goddess, is fuelled by an obsession with fit and inclusivity and embraces the cultural shift away from overtly sexy lingerie to a more modern, body-positive attitude. Appealing to modern-minded women, Nudea offers a wide size range, neutral, contemporary colour palettes and hero styles designed and created for real women with real bodies. For visuals:
Sarka London, www.sarkalondon.com, launched in 2019, is the first fashion brand built around the style needs of new mothers. Born of a frustration that the fashion industry abandons their customers once they've had a baby, Sarka London's collection of tops, dresses, skirts and trousers allows them to breastfeed, support a c-section and luxuriously cater for a changing body shape postnatally, with no compromise on style. Product visuals are available to download from:
For Babies & Kids
My Gator Watch, www.mygatorwatch, is a watch and wearable phone with GPS tracking designed specifically for 5 to 12 year old kids. Sure to delight any lucky recipient on Christmas Day, My Gator Watch is ideal for those who are too young for smartphones but old enough to start having some independence. Whilst giving parents peace of mind, My Gator Watch also encourages kids to concentrate on the important business of being a kid without the distractions of cameras, social media and gaming. For visuals, please visit:
"Psychic Reading" for her. To help her start 2020 in a positive and productive way! 🙂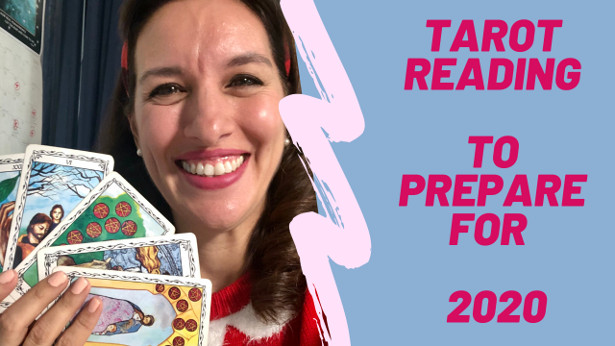 Everybody LOVES a Positive tarot reading to start the year with optimism and hope.
veronicamoya.com/intuitive-tarot-reading-christmas/
Popular bathroom products from BabyBjörn launch in appealing new colours.

Swedish BabyBjörn's popular bathroom products have launched in attractive new colours. Powder yellow, Deep green, Deep blue and Powder pink are the appealing new colours that will add a stylish touch to any bathroom, and make it more fun for young children to learn to use the potty, reach the tap and get the hang of using the toilet. All the products have been cleverly designed to help young children master essential bathroom skills.
The smart potty is compact and convenient. This lightweight potty can be kept handy for a child to use, both at home and on trips, and it is easy to empty and clean. The potty is comfortable to sit on and stays firmly in place on the floor, even when the child moves about.
The potty chair is well designed, with soft contours, a high backrest and comfortable armrests. Like a children's armchair – in the bathroom. The child can sit back and relax for as long as it takes to achieve a successful outcome. And the potty chair rests firmly on the floor without sliding when little legs get restless. It is easy to empty and clean.
The toilet training seat helps a young child to feel safe and confident when they reach the milestone of using the 'grown-up' toilet. It is comfortable to sit on; and easy for the child to put on and take off the toilet without assistance. The toilet training seat is stable and ergonomic, and fits most toilets. It is perfect to pair with the step stool to make it easier for the child to get up on the toilet.
The step stool helps the child to reach the sink or toilet on their own. It has a non-slip rubber surface that provides a good grip, even for fidgety wet feet.
The bathroom products in new colours are available now and are sold separately:
Smart Potty: RRP £21.99
Potty Chair: RRP £29.99
Toilet Training Seat: RRP £31.99
Step Stool: RRP £19.99
All bathroom products from BABYBJÖRN are designed in Sweden and are made of child-friendly BPA-free plastic.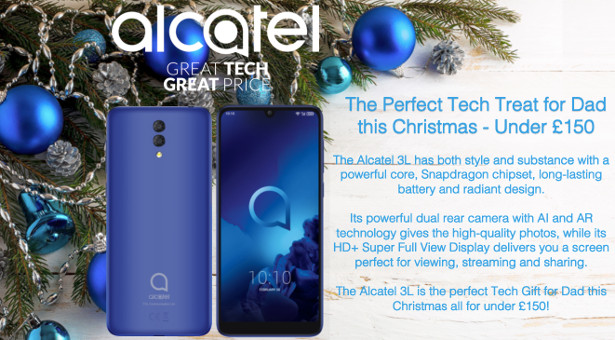 Moonglow – custom jewelry featuring a picture of the moon from the date of your choice.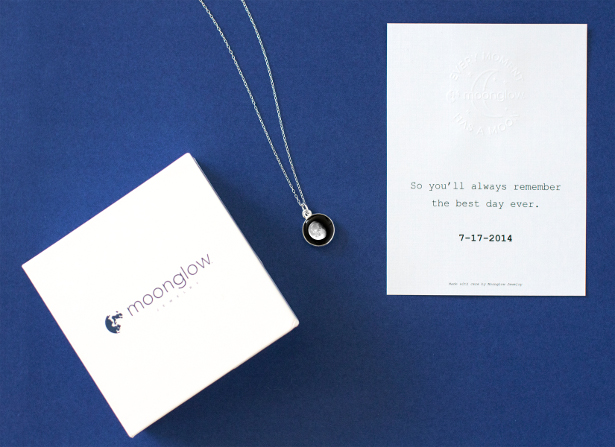 Our Regio Keychain featuring a custom moon from the special date of your choice is set in our pewter pendant perfect for him. While our Charmed Simplicity Necklace is our classic, timeless piece that he can wear close to heart.
The magnificent moon charm features the phase of the moon from a date of special meaning to you both. Whether it's their birthday, the day their child was born, or the day they tied the knot—any memorable milestone deserves to be celebrated with Moonglow!
Like the moon itself, our awe-inspiring lunar phase charms catch the rays of the sun by day to illuminate in darkness—creating a soft inviting glow that will surely be a conversation starter!
Product info:
Regio Keychain in Pewter – $45
1 1/2″ x 1″ hand-finished pewter pendant
Stainless steel key ring
image.png image.png
Charmed Simplicity Necklace – $49
1/2″ diameter silver-plated pendant
13mm moon phase image (glows in the dark)
Available in 16″, 18″ or 20″ sterling silver link chain
moonglow.com
Dadbag.
thedadbag.com/
www.instagram.com/thedadbag/
It's a fully functioning fanny pack/bumbag with a realistic looking belly print.
A great gift idea for the person who literally has everything.

An Unconventional Gift for Men Yes but so thoughtful… www.promtpgs.com . The Prostate Cancer Screening Service.
FACEBOOK | INSTAGRAM | LINKEDIN
Grooming gifts are always a great go-to, but this year gift givers are redefining self care for men from beard oil and shave kits to health related gifts men didn't even know they should be thinking about. Show you care and give the unconventional gift of Prompt Prostate Genetic Score (PGS) – the simple at-home test to evaluate a man's genetic predisposition to prostate cancer. It might not be fun topic for the dinner table, so let Prompt do the talking and use this self care gift as a conversation starter to make sure the men in your family are making informed and proactive decisions about their health.
The at-home test is as easy and delivered straight to your door. With a simple to use cheek swab kit – at any age the test can monitor and identify those with genetically high-risk who may benefit most from a prostate cancer screening as early detection is key.
Prostate cancer is the second leading cause of cancer deaths in men despite being curable with early detection, so be the gift giver that cares. Founded by a leading urologist concerned about controversy around PSA testing leading to delayed diagnosis and increase in incurable disease, Prompt focuses on reversing that trend one strange stocking stuffer at a time.
About Promt PGS.
Evaluating Man's Genetic Predisposition to Prostrate Cancer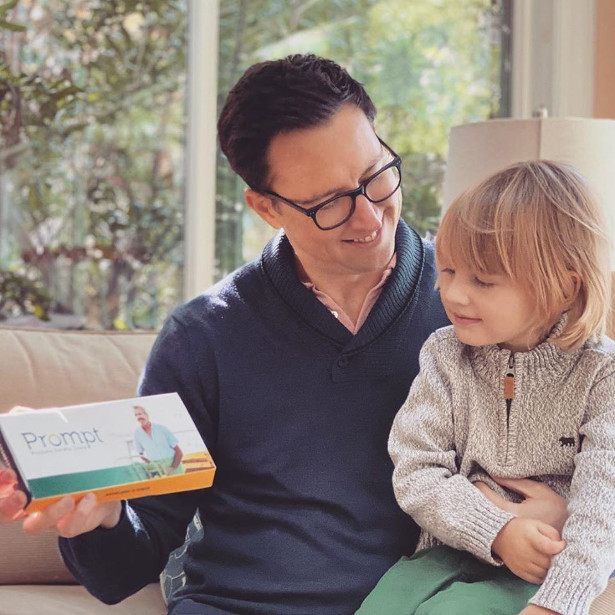 Despite being curable with early detection, prostate cancer remains the second leading cause of cancer deaths in men. Due to controversial recommendations about the common screening tool, called PSA, early detection rates and prostate cancer screenings are declining. At the same time, the number of men with incurable disease is on the rise.
Regular screening has been recommended if you are at high risk — but how do you know your individual risk? Relying on family history alone may not be enough.
Prompt® was designed to provide men, along with their families and clinicians, with the knowledge to make informed decisions about their health.
Prompt is currently validated only in Caucasian men, though testing for additional ethnic origins is in development.
Prompt, is a major advancement in evaluating a man's genetic predisposition to prostate cancer. This simple test, performed with a cheek swab sample, at any age, can help men know their individual risk for prostate cancer and may identify high-risk men who might benefit most from prostate cancer screening.
Our genetic test encourages men to be actively involved in the development of their personalized prostate cancer screening approach at an early stage.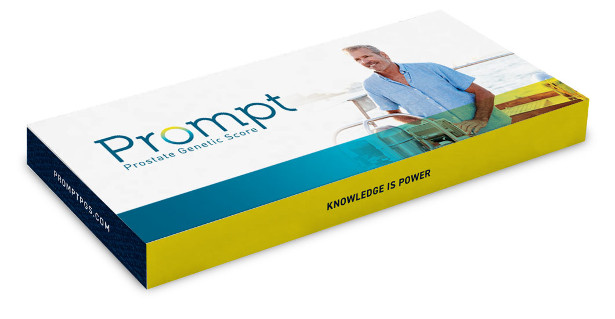 RAW NATURALS, THE SWEDISH WINTER-TESTED NATURAL MEN'S SKINCARE RANGE
ARRIVES IN TIME FOR THE CHRISTMAS CHILL
In Superdrug >> www.superdrug.com/b/Raw%20Naturals
Raw Naturals, the new skin care, body care and beard care range arriving in the UK from Sweden in time for Christmas, is now available exclusively in Superdrug. All products are manufactured in Sweden in the Raw Naturals brewing facilities in Falun and the philosophy is simple: logical skin care and no 'fuzz'. The Swedish logic is that if a grooming product can perform well in the harsh Scandinavian climate, it's more than fit for purpose in Blighty! All Raw Naturals products are tested in weather conditions that your skin hates – demonstrating that what works in Sweden, works anywhere. Indeed, Raw Naturals is the brainchild of 3 Alpine skiers from Sweden who sought to find a moisturiser that only needed to be applied once a day whilst out on the cold, windswept slopes.
The Raw Naturals range includes advanced, and highly efficient quality grooming products for men. The focus is on visible results and problem solving. The concept is technical and cutting edge, but with an honest and straightforward approach. The result is a unique face, body and beard care range with truly exceptional moisturising properties.
Natural by name and natural by nature, Raw Naturals is characterised by its simple profile, from its processes, ingredients, and formulae, to the packaging design, and product descriptions. Caring ingredients are of vegetable origin with natural oils from oats, coconut and olives, as well as natural honey extracts. The cleansing products are completely sulphate-free and contain natural cleansing agents from apple.
With the RAW NATURALS GROOMING COLLECTION FOR CHRISTMAS,
give the gift of top-to-toe high-performance Swedish-brewed face, body and beard care. Protect either your loved ones – or yourself – during the Christmas chill with the reassurance of Swedish-tested grooming
The Raw Naturals range is currently on offer at Superdrug stores and on line at www.superdrug.com/b/Raw%20Naturals
Raw Naturals Pale Ale Shower Gel 300ml / £6.66 was RRP £9.99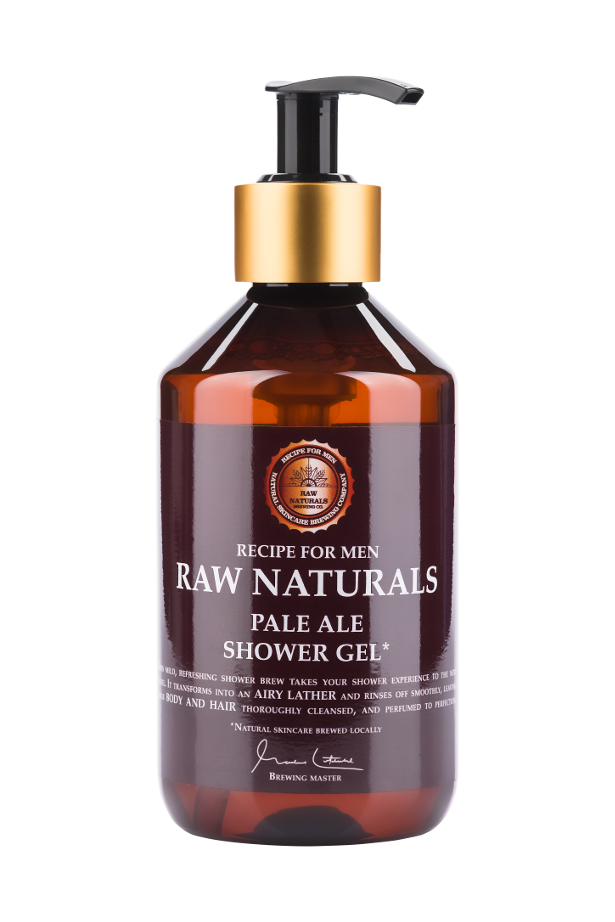 Raw Naturals Rustic Beard Shampoo & Conditioner 250ml / £8.66 was RRP £12.99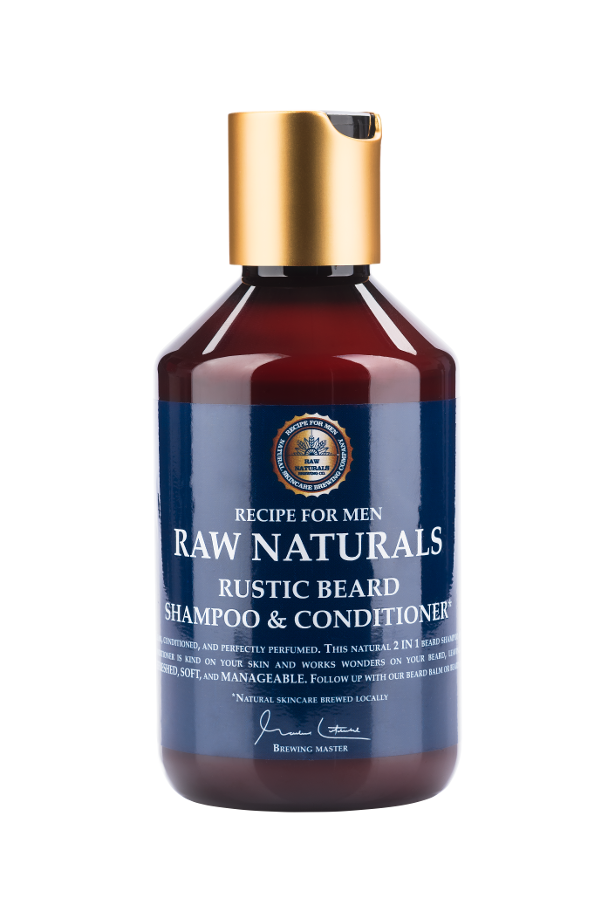 Raw Naturals Glacier Water Face Cleansing Fluid 250ml / £6.66 was RRP £9.99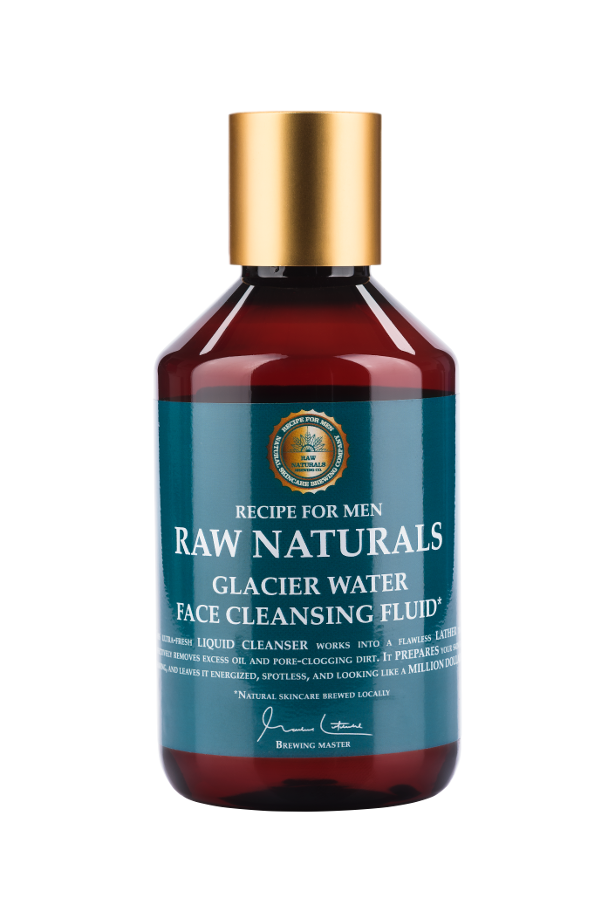 Raw Naturals Universal Face Cream 100ml / £8.66 was RRP £12.99