Overcoming the Odds: This is my story of triumphs over cancer, life-threatening brain surgery – twice and obesity!
Purchase atwww.tinyurl.com/y6ut57ms
Twitter=@thegurns
Beating cancer again!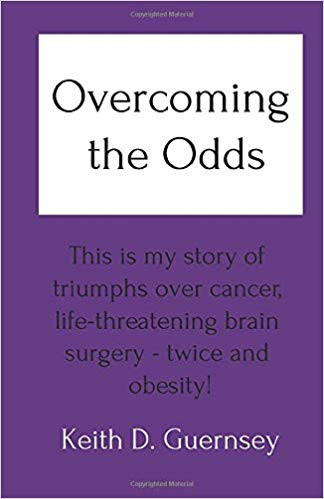 This is my story of triumphs over cancer, life-threatening brain surgery – twice and obesity!
On Amazon >> www.amazon.com/Overcoming-Odds-triumphs-life-threatening-surgery-ebook/dp/B07PJKPQ37
ROYAL DOGS RELAXATION KIT – Quiet your wandering thoughts with this practical meditation kit. The Kit includes 30 exquisite illustrations, the meditation guide through coloring, a multi-color pencil and a sharpener. It's perfect for relaxing after a stressful day, in the waiting rooms, and during long airplane, train, or bus trips. Meditative coloring is an effective way to relieve stress. Using the multi-color pencil is the best tool for this type of meditation. The core of pencil has a combination of seven colors. When you draw with this pencil, the color changes and leaves a multi-color effect. This simple meditative technique can help you unwind and remind you of how awesome life is! It's a very effective relaxation tool! Anyone can do it, anywhere and anytime.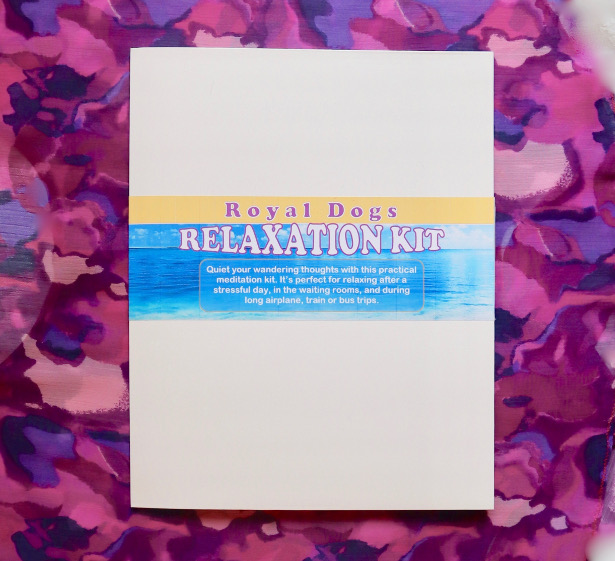 TubeAnew, a cap that replaces the clogged nozzle. You simply cut off the clogged portion of the tube, place the TubeAnew cap over the open-end of the tube and you're done, ready to use the tube for second use. But wait there's more, TubeAnew comes in a pack of 5 so you can re-use and re-use the tube until its finally empty.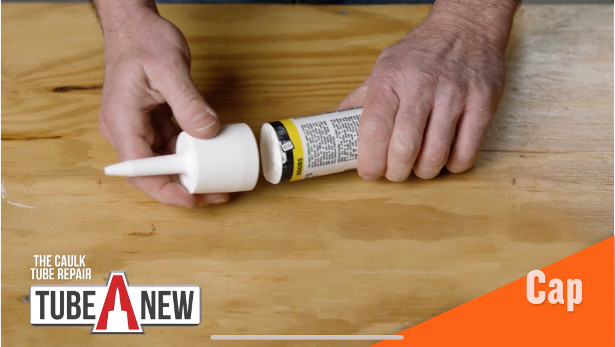 The stickers by Blank Tag Co. are waterproof, super durable, and culturally relevant. The founders were inspired on a trip to Japan as they saw a sticker company there that made stickers relevant to locals. They wanted to try something similar in the U.S., and after creating a few culturally relevant stickers, the stickers started selling out. Nowadays, they have over 600 stickers with over 30,000 customers.
www.blanktag.co
A UK FIRST – THE BREAKFAST BOMB, MAKING THE MOST IMPORTANT MEAL OF THE DAY GO OFF WITHOUT A BANG.
– Mum of two, Janine Marshall has created a brand-new product that rolls a punch of protein into a full complete meal in a few easy to use steps.
– Janine Loves Breakfast Bombs will launch on December 1st 2019.
[November 2019], Breakfast Bombs are about to hit the UK with a bang as Janine Marshall, mum of two and start-up founder has found a quick and simple solution to the nation's busiest meal-time.
"I'm a super busy mum of two and trying to juggle my business on-top means my life is very hectic!" Janine Marshall the creator and founder of Breakfast Bombs comments, who has branded the business Janine Loves. "I was looking for a simple solution to creating a harmonious balanced life that looks after my brain and my body and Breakfast Bombs was the answer".
Created after Janine, a private chef added a homemade energy ball into her blender with a splash of plant-based milk after making the mixture too dry but not wanting to waste the ingredients, Janine realised just how simple it could be to create a nutritious smoothie without the need for multiple bags and bottles of proteins and superfoods. And so, Breakfast Bombs were born.
Each bomb is hassle and waste free and includes a healthy balanced mix of gluten free oats, plant-based protein, almond butter and a carefully curated collection of superfoods specifically designed by their in-house nutritionist Gideon Remfy, who has over 25 years' of wellness experience.
"Janine wanted a product that packed a punch – and that's exactly what we have created" explains Gideon. "Each bomb contains over 10g of mixed plant-based proteins and a selection of scientifically researched phytonutrients which are highly nutritious and sustainable plant compounds such as cacao, maca, turmeric, and matcha. Each bomb has been specially designed with a uniquely delicious functional food focus."
The handmade bombs, which come in an array of flavours including: Beet & Berry, Mango Chai, Blueberry Fool, Chocolate Orange, and Matcha Mojito are designed with specific aspects of wellness and vitality in mind. The bombs focus on supporting mental and physical performance, a healthy gut, muscle, skeletal and collagen synthesis and overall increasing health-giving plant foods in the diet, dependant on their consumers wants and needs.
Using organic and vegan ingredients that are gluten, dairy, refined sugar and GMO free, Breakfast Bombs are the real meal deal, for a quick, simple and easy breakfast. From bomb to belly in just three simple steps – Breakfast Bombs are set to be the solution to a wide variety of breakfast qualms. Simply throw the bomb in the blender, top with a banana (or fruit of your choice) and your preferred milk, blend for 30 seconds and enjoy. Gone are the days of weighing and scooping out various powders and pastes to gain a nutritionally led breakfast that will keep you going right through till lunch.
And they are already a hit with her private customers, with Lucy Buckingham, the brains behind Lucy Bee singing their praises. "This product is exactly what I've been looking for. My mornings are crazy busy and it's the perfect accompaniment to my [Lucy Bee] coconut milk. Not only do they taste amazing, but they are packed full of nutritious ingredients and are super simple to use."
NewRoad Foods: newroadfoods.com/
PROTEIN CHIPS |
HUMAN GRADE DOG FOOD
CHICKEN WITH ORGANIC COCONUT OIL $12
Oxyfresh Pets: oxyfresh.com/
Pet Deodorizer is great for all pets – the cuddle puppies, comical cats, birds of a feather, snuggle bunnies and more! Don't let bad smells take over. Instead, you can have peace of mind using Oxyfresh Pet Deodorizer that will keep you and your pets safe while effectively combating pet odors. Learn more about Pet Deodorizer: https://shop.oxyfresh.com/products/pet-deodorizer/.
Bow Wow Labs Bully Buddy – bowwowlabs.com/
Give the Gift of Safety with Bully Buddy!
This year, give the gift of safety with Bully Buddy! Dogs can now enjoy a custom size bully stick without the hazard of choking thanks to this one-of-a-kind device. Bow Wow Labs, Inc., the makers of innovative products to help keep dogs safe and healthy, launched their company in November 2018 with the Bully Buddy and their line of premium Bully Sticks. This safety first product pair has become very popular among pet parents.
Bully sticks make for a fun and beneficial treat for dogs because they encourage your pup's natural instinct to chew. The Bully Buddy is a durable, easy-to-use, veterinarian-vetted, and dog-approved device that tightly secures bully sticks, preventing dogs from choking on the tail-end of the treat. The screw twist technology keeps bully sticks secure, and dogs can really appreciate this feature as opposed to working their paws to keep a loose bully stick in place. It's a light-weight device and is BPA free and dishwasher safe. Bully Buddies are available in five sizes.
Bow Wow Lab's healthy and nutritious Bully Sticks are hand sorted to fit each size of Bully Buddy. They're low-odor and are sustain-ably sourced from free-range, grass-fed cattle that are 100% hormone free, and never treated with chemicals. The Bully Buddy and Bully Sticks are a "paw-fect" match, so be sure check out the Starter Kit for the ultimate dog-loving gift.
Starting at $33.13, the Starter Kit includes a Bully Buddy (choose the right size based on the dog's weight), one pack of (5) Bow Wow Labs premium, hand-selected 6-inch bully sticks that match your size Bully Buddy, and one sealable stay-fresh jar. Both dog and owner will love and appreciate the many benefits and safety features that the Bully Buddy and Bully Sticks from Bow Wow Labs provide to our most precious companions. Cheers to safer snacking this holiday season! Learn more and order yours today! https://bowwowlabs.com/products/bully-buddy-starter-kit?variant=29600217858113
SACCO Dry Mushing Cart – www.k-9adventures.org/sacco-dog-cart
K-9 Adventures is a company that is serious about fun for both the active dog and owner! Dry Dog Mushing is the newest sensation in active dogs and owners coming together for exercise and excitement on any dry land surface including but not limited to sand, dirt, grass, rock or cool pavement if safety precautions are met to insure the safety of your dog's feet and joints.
Who can participate in Dry Dog Mushing? Once your dogs are trained to use the SACCO Dog Cart, anyone can participate in this exciting new sport with the proper safety training! With safety and the highest quality components in place, anyone can participate in Dry Dog Mushing! We believe that this can provide not only a fun leisure activity but can also be pinnacle for those with mobility issues, as well. The service dog as well as the household pet, can enjoy spending time with their owners utilizing the SACCO Dog Cart and accessories. Let K-9 Adventures show you how!
We proudly present the new fold-able Sacco cart 2019. Sacco is an internationally known producer and supplier of recreational dog carts, with customers that span the globe.
With four wheels and hydraulic brakes on all wheels, our customers can enjoy the dry mushing to the fullest. We offer the safest and most durable cart in the carting world and have great pride and confidence in the quality of our product. So people can have a fun and safe experience with their dog.
The Sacco cart is world renowned as urban mushing's top of the line cart. Boasting number one in safety and comfort.
It is our goal to bring the Sacco cart into more homes and appeal to not only the mushers but to anyone who wants to enjoy time with their high energy dog.
www.k-9adventures.org/
Bring My Song To Life creates customized music for any special occasion or as a gift. Bring My Song To Life is the perfect gift idea for your loved ones this Christmas. No songwriting or music experience is required. Anyone can use Bring My Song To Life to create a personalized gift. Just tell us your story and our songwriters will create a customized lyrics. Once the lyrics are approved by you, our team of musicians will compose the music and create the finished song. Turnaround time can be as short as three days. To find out more, visit bringmysongtolife.com
ELEGOO Mars is a LCD 3D printer acknowledged by many experts in the 3D printing industry. It's extremely simple-to-use resin printer perfect for resin printing newbies and enthusiasts. What's more impressive is it costs less than $300!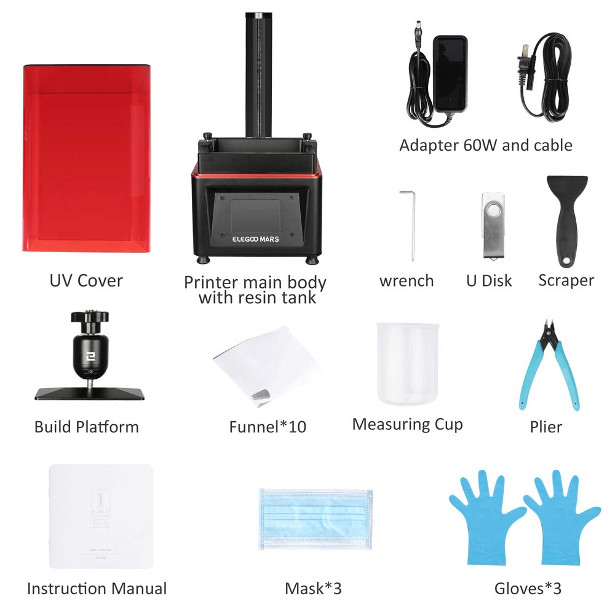 ELEGOO Mars comes with the latest version of CHITUBOX Slicing Software and it only takes only 1 minute to slice 30Mb .stl model files while the open-sourced slicing software would take up to 10minutes.
The printer is well-packaged so you won't have to worry about it being damaged in shipping. They provide total one-year machine warranty and if you have any questions, just contact their support through www.elegoo.com!