Krystal Jakosky is a life coach and writer based in Boulder, Colorado that teaches people how to own their sh*t and live their most authentic lives possible. krystaljakosky.com
While not necessarily sporty or for the outdoors, why not take this summer to get to know yourself a little better?
Here are 2 items that will inspire you,
1. The first is called the "Permission to be you. Always. Journaling Prompt Cards" and it's a $29.00 deck of cards containing journaling prompts for absolutely everyone. These journaling prompt cards can help you think deeper, get more clarity, and consider questions or choices you've never thought about before.
2. They also have another deck of cards focused on fostering deep, meaningful conversations. This product is called the Illuminating Connection Conversation Cards and it's a $29.00 deck of cards containing conversation starters for couples (and those just wanting to connect more).
Here is a little more detail on each and you can but them now @ :-
Illuminating Connection Couples Conversation Cards $29.00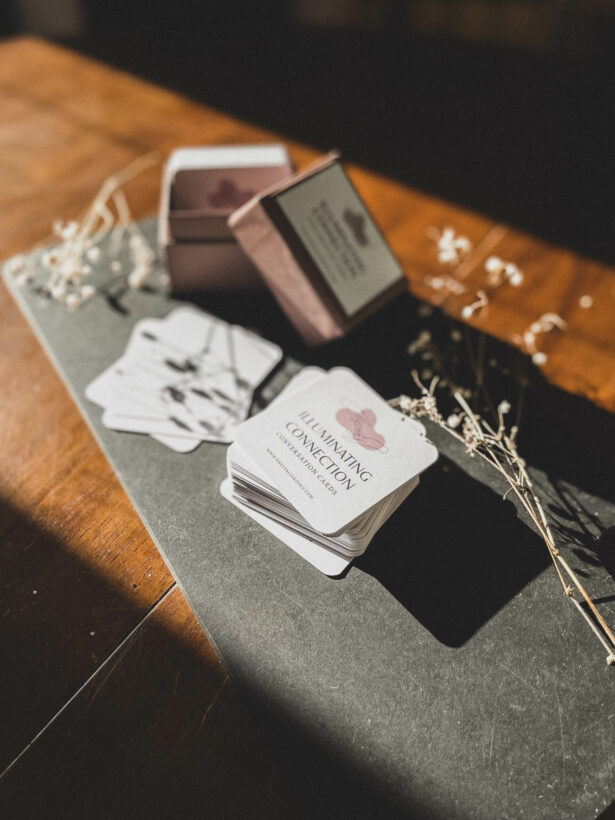 What is something you're scared to ask yet really want to know the answer to?
How do you see our relationship changing in the next 5 years?_
How do you know I truly love you?_
These conversation cards are for anyone looking to reconnect, deepen, or strengthen their relationships. You'll learn new things about your partner…and a lot about yourself. Road trips, dinners, and downtime have just become new opportunities for insight and connection.
The "Illuminating Connection Conversation Cards" encourage positive discussions on topics across the board. With questions covering everything from personal beliefs surrounding finances to religion and sexuality, these will keep you talking for hours and hours.
Whether you're getting to know a new acquaintance or learning something new about an old one, go deep or skim the surface – it's all up to you.
"My fiancé and I brought these cards with us to dinner and over the course of our two-hour meal, we only made it through five cards! Loved how these cards encouraged us to dive deep and let us learn things about each other that we never knew before."_
Permission to be you. Always. Journaling Prompt Cards $29.00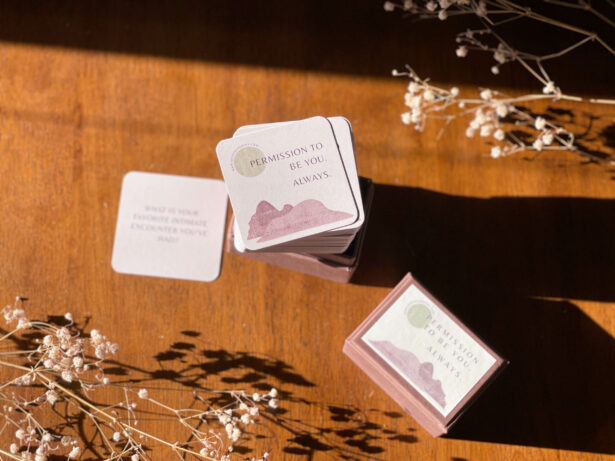 Do you know what makes you tick or gets you excited? Do you know what scares you or holds you back?
The "Permission To Be You. Always. Journaling Prompts" card deck encourages personal introspection on topics across the board. Go deep or just skim the surface – it's all up to you.
Do you feel fulfilled in life?_
Are you looking for direction?_
Do you know what you want to be when you "grow up"?_
If you're a journaler that feels bored of the same old prompts, this is the card deck for you.