Carol-Ann Carrington was juicing carrots when her son asked for pancakes; Carol-Ann suggested that he should drink some of the carrot juice which he politely declined. Simultaneously a light bulb went off!
She blended some of the carrot juice into the pancake mix. Her son ate the carrot pancakes and politely asked for more. That became her pursuit to bring colorful, vegetable and fruit-based pancake mixes to market. www.Kickerfeast.com was born.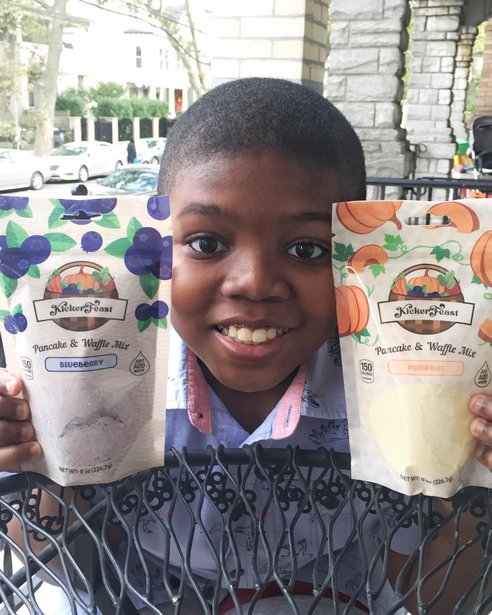 Kickerfeast mix offers a healthier, delicious alternative to plain pancakes. This premium mix is made with simple, wholesome ingredients, giving you natural color and uncompromising flavor. Whether you want pancakes or waffles, the Kickerfeast mix is simple to use: Just add water! Enjoy the flavors and colors of Blueberry, Beet, Carrot, and Pumpkin.