Just adorable Easter fun from Schleich, Sylvanian Families and Aquabeads. Obviously lots of other cute animals in the Sylvanian Families range too.
Schleich
Rabbit Hutch, RRP £19.99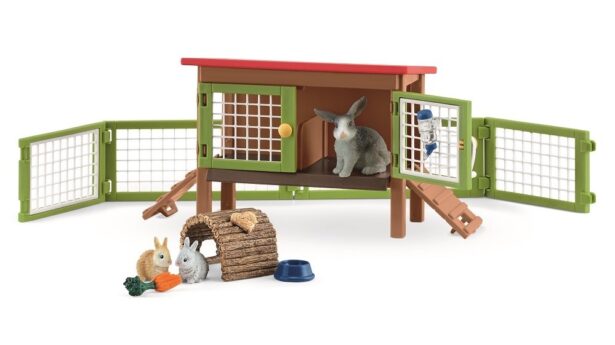 Two baby rabbits are moving into their new home! The spacious hutch has already been prepared for them, so they can eat from the food bowl and drink from the water bottle right away. The little ones can spend all day larking around in their rabbit run. In the run, they discover a tunnel that's perfect for playing hide and seek. Includes a rabbit and her two baby bunnies plus bowl, carrot and water bottle which attaches to the run's wire mesh. The doors to the hutch open and close and the rabbit run features attachable fence elements.
Sylvanian Families
Sheep Family, RRP £22.99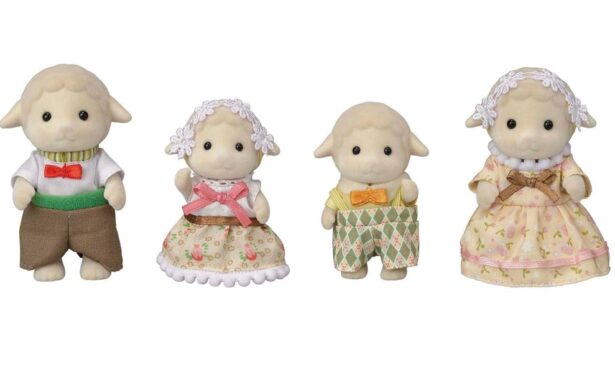 There's a new arrival in the Sylvanian Village! The Sheep Family, who took third place in the Sylvanian Family Election 2020, in all-new outfits! Combine with Sheep Baby and Sheep Twins (both Sold Separately) for fun with the whole Sheep family! This family of four will settle in perfectly: Sheep father Ewan, mother Barbara, boy Winton and girl Lona. The Sheep mother and girl are wearing headdresses. The figures' arms and legs can be moved to put them in different poses. The fabric clothing can be removed to change their outfits.
Hoppin Easter Set, RRP £14.99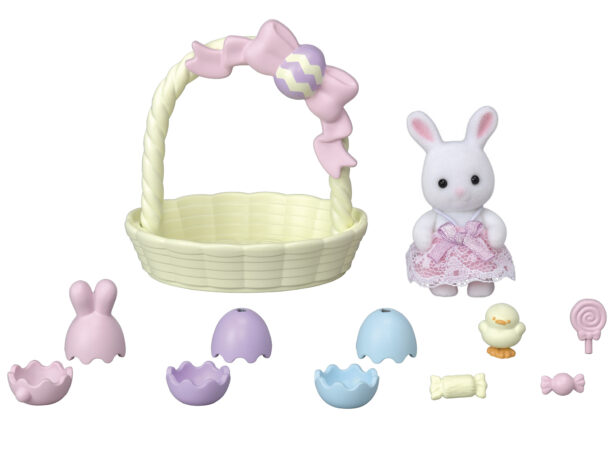 The Hoppin' Easter Set is a limited seasonal product that lets you enjoy Easter egg hunts. This set includes a figure and accessories so it can be played with on its own. As well as playing, this set can be used to decorate rooms, giving them an Easter theme.
Aquabeads Animal Buddies, £6.99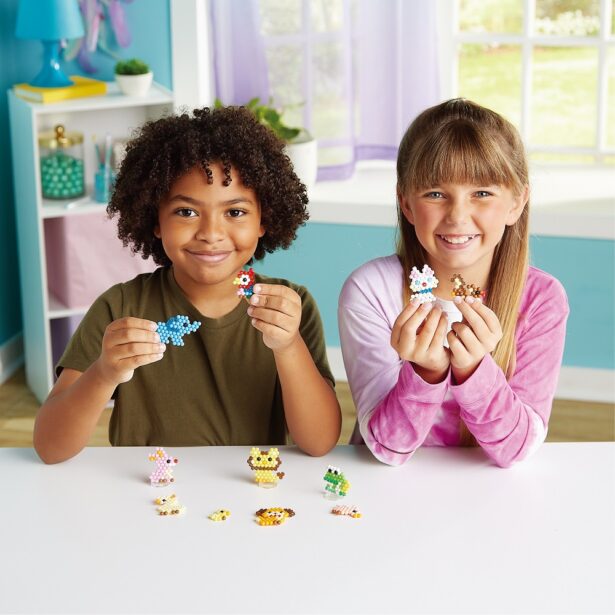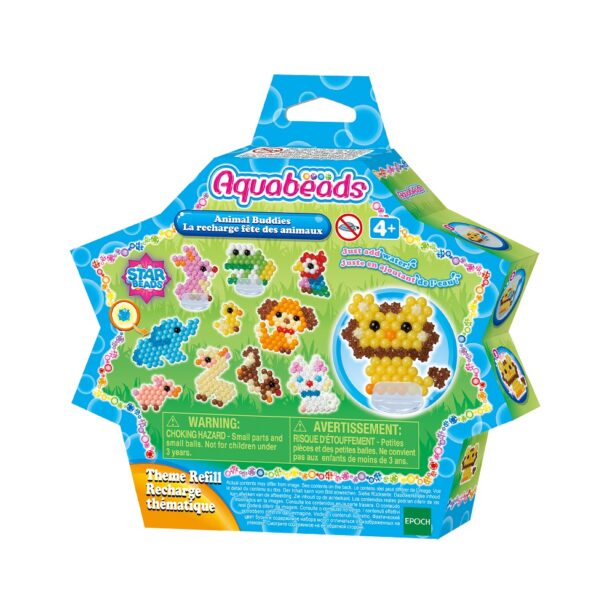 The Animal Buddies refill set includes all the templates kids need to create their very own animal kingdom! Complete with 600 beads in 15 colours, template sheets and instructions to create a host of popular animals such as lions, elephants, dogs, cats, rabbits and more, finished creations can be displayed on the included bead stands.
Aquabeads Day on the Farm, £24.99
The Day on the Farm set includes over 4000 star, solid, and jewel beads in 40 colors, creation displays, design pegs, layout tray, sprayer, template sheet with instructions. Make creations featuring farm theme, such as horses, sheepdog, sheep, cow, and a pig.
Aquabeads is super simple to use – just place the beads on to the flip tray, spray with water and watch as they magically stick together. Once completely dry, carefully take the creation off from the tray and fix onto the creation display with design pegs to make a beautiful scene.
Aquabeads is suitable for age 4+