GIVE THE GIFT OF LEARNING WITH THE BEST NON-CHOCOLATE EASTER PRESENTS FOR CHILDREN!
See the full range @ :- https://www.learningresources.co.uk/alternative-easter-gifts
Discover fun educational toys that will give the gift of learning this Easter
Give the gift of learning this Easter with the best non-chocolate Easter presents from Learning
Resources®. Developed in collaboration with experts, all Learning Resources toys are created to be
fun and engaging for children to play with and have an educational benefit.
Hoppy Floppy's Happy Hunt Game™
Ages: 3-7
RRP: £17.50*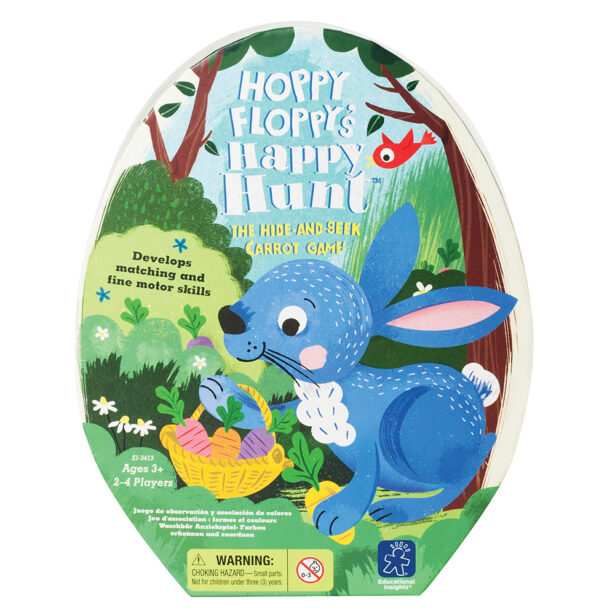 Hoppy Floppy's Happy Hunt Game™ is the adorable bunny-themed fine motor skills game for
preschoolers that teaches strategic thinking, matching, colour recognition, and more. The rabbitthemed plastic squeezer helps build a young child's hand strength and pre-handwriting skills.
Because there's no reading needed, this is an ideal beginner boardgame for young children aged 3+.
Benefits:
• Using the rabbit squeezer helps children build hand strength and other fine motor skills they
need for holding a pencil.
• The colourful game pieces are ideal for reinforcing colour learning.
• Playing games helps children develop social skills.
• There's no reading needed, so even young children can play.
Learning Resources Ltd. 51A Bergen Way, King's Lynn, Norfolk, PE30 2JG, UK
Coding Critters™ Bopper, Hip & Hop
Age: 4-8
RRP: £45.50*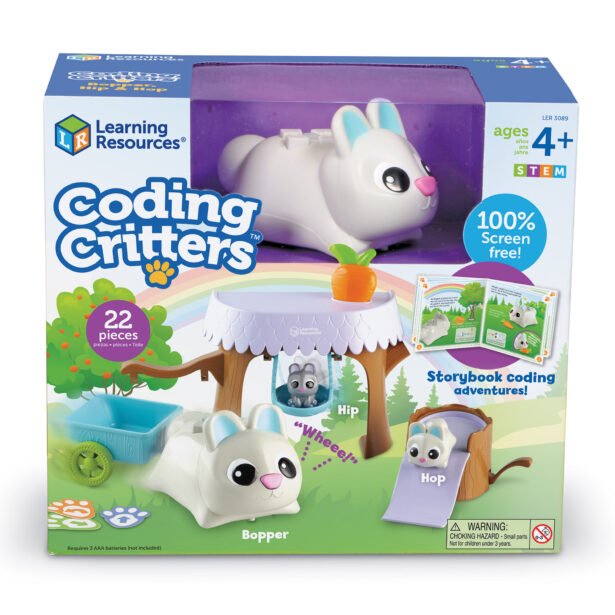 Bopper is the award-winning robot bunny that's ready to go on a coding adventure and introduce
young children to early coding skills through fun play.
This colourful set comes with the robot bunny Bopper, her two cute friends Hip and Hop, a fun
playset, and a colourful storybook. Children follow along with the storybook and programme Bopper
to go on a coding adventure with Hip and Hop. Children play out the stories using the playset, or use
Bopper, Hip & Hop for child-led pretend play.
Benefits:
• Bopper is easy to programme – simply press the directional arrows on Bopper's back,
activate Bopper, and watch her go!
• 100% screen-free introduction to coding concepts through play.
• Bopper can be used in robot mode, or for pretend play.
Playfoam® Combo 8-Pack
Age: 3-11
RRP: £9.50*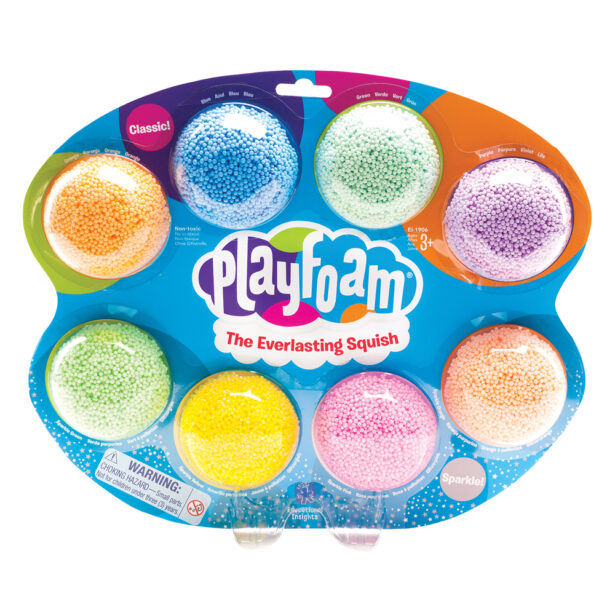 Award-winning Playfoam is the squishing, shaping, sensory play toy that never dries out, so the
creative fun never ends! As children sculpt and play with Playfoam, they build fine motor skills while
their imaginations roam free. The bead-like texture of Playfoam makes it ideal for sensory play, and
Playfoam never dries out so it can be squashed down and reused over and over again.
PS. Playfoam also makes a great tactile sensory fidget toy for kids that's so utterly squishable, adults
will love it, too!
Benefits:
• Playfoam is perfect for creative play and encourages imaginative thinking.
• Playfoam never dries out so can be used time and time again.
• Child-friendly formula ensures safe creative play activities for children as young as three
• The bead-like structure promotes sensory perception and fine motor skills.
• Makes an ideal sensory fidget toy!
For more information, visit www.learningresources.co.uk
These fun toys and more are available at www.learningresources.co.uk, and the Learning
Resources Amazon storefront.