Iconic family-favourite travel games!
Maintaining Safe & Helpful Play is so important, now in the final weeks of Summer as the prospect of school looms! Here are fun play ideas from the leading games distributor John Adams®.
Leading games distributor John Adams is pleased to offer a lucky person the chance to win three iconic family-favourite board games:
Othello, the game that takes a minute to learn and a lifetime to master! The object of this two-player strategy game is to trap and capture your opponent by placing your disks on the board. "Sandwich" at least one of your opponent's pieces to turn their disk to your colour but look out, your opponent will do the same to you!
Rummikub – the game that brings people together! With brilliant simplicity, Rummikub provides hours of amusement. Each game is as different as the combinations of moves you choose to play. The aim is to be the first player to shout Rummikub by placing all the tiles from your rack onto the table as part of a run or group to accumulate the highest score. Players must use sharp moves to outwit their opponents but beware of the joker- he can fire up the game, but if he is smiling on your rack at the end of the round you lose 30 points!
Triominos is the fascinating game variation of the well-known game of dominos but with triangular pieces. A game which requires insight, strategy and logic, providing great enjoyment for all the family!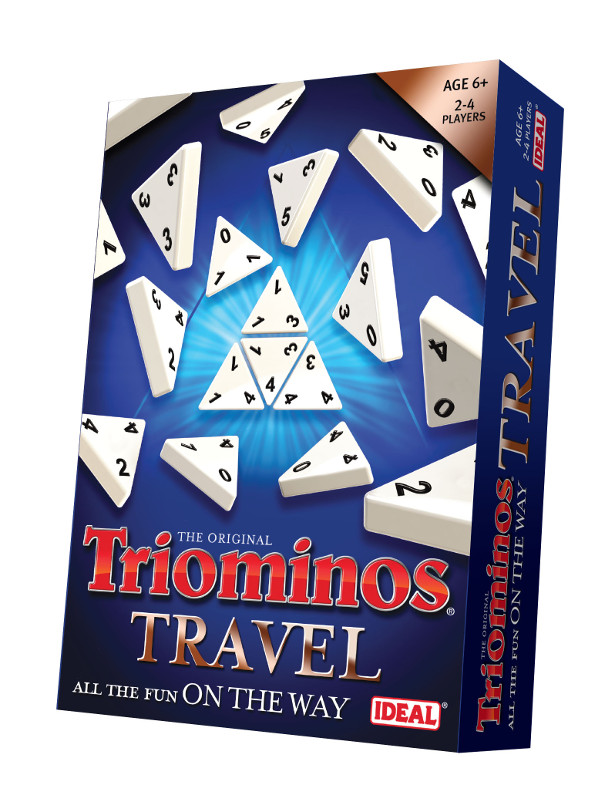 (TO ENTER SHARE or RETWEET from our social media accounts, any of these actions will enter you immediately in the competition, and the winner will be notified by DM)
Iconic family-favourite travel games!
Othello, the perfect game that makes you think. Othello takes a minute to learn, but a lifetime to master! With abstract strategy and a bit of luck players can beat friends and family with this iconic name. Travel version: £7.99 Amazon
Rummikub is the family game that's never the same! Be the first player to place all your tiles from your rack onto the table. Travel version: £14.99 Amazon
Triominosis the fascinating game variation of the well-known game of dominos but with triangular pieces.  A game which requires insight, strategy and logic, providing great enjoyment for all the family!– Travel version: £12.99 Amazon