In honor of Mother's Day 2021, what better gift than The Good, the Bad, the Mother-in-Law?
The 120-page gift book was written for an assortment of "moms" – moms-to-be, new moms, new grandmas, and of course, mothers-in-laws and daughters-in-law.
During the months of April and May, the book is on sale for $9.95 when you purchase directly from the publisher. Just use the redemption code "MOM" at checkout here www.untreedreads.com/store . Or, get there at www.goodbadmotherinlaw.com/buy.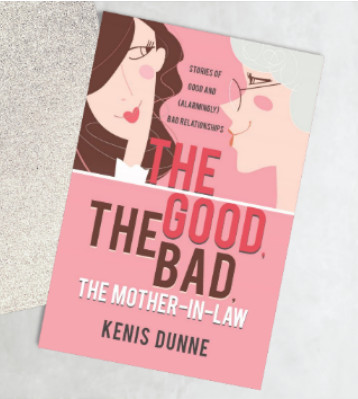 A bit about the book
The Good, the Bad, the Mother-in-Law offers up entertaining, quirky, and touching accounts of mother-in-law and daughter-in-law relationships. The collection of stories range from dastardly and outlandish to humorous and loving, covering the mother-in-law journey from engagement and wedding to the pitter-patter of grandchildren. Other themes touch on generational communication, taming the need to control, and pitfalls to watch for.
Described by reviewers as "an absolute joy to read" and "solidly entertaining and poignantly sweet," the book blends real-life lessons with guest commentary.
A few sample chapters: Grandparenting, Best Job on the Planet; The Thing About Facebook; and Just Love Them. Also there's a closing feel-good chapter, Wisdom from a Mother-in-Law Virtuoso.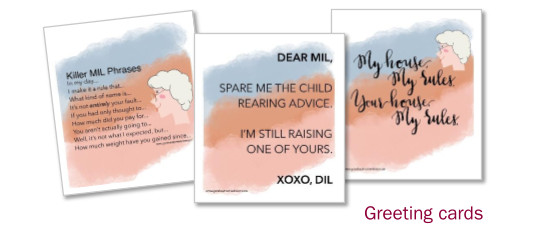 About the author
Kenis Dunne wonders if three decades is some sort of questionable record for writing and publishing a 120-page book. "Hey, I had stuff to do – marriage, career, children, planning to join a gym."
She has spent her career working with words, starting as a journalist writing for community newspapers and then moving into various forms of communications for trade associations and hi-tech companies. Along the way, Kenis and her husband raised two daughters and one son. She is a mother-in-law twice over, and a grandmother of three. Kenis lives in Monterey, California, USA.
A selection of book reviews and testimonials
"This book is insightful and delightful. It's the Ann Landers for mothers in-law and daughters in-law, containing balanced, witty, and thoughtful anecdotes about family relationships, with worthwhile advice. I devoured this enjoyable book in one sitting! I'm now giving this book to all my mother in-law friends, newlyweds, and newly engaged couples!" — Rick Kennifer (Amazon, 5 stars)
"From pre-nuptials about puppies to bringing up old girlfriends to bonding over recipes, there is always an X factor when it comes to daughter-in-law and mother-in-law relationships. This book captures it all with whimsical, heart-warming, and "she really said that?" stories. An absolute joy to read." – Moryt Milo (Amazon, 5 stars)
"I loved this book. It is a combination of lessons, humor, and the best and worst mother-in-law examples. The Wisdom from a MIL Virtuoso story reminded me to forgive, forget and lead with love and maybe sometimes you just have to get out of the way." —Cindy Small, mother-in-law and grandmother of three
"Solidly entertaining and poignantly sweet, this book had me gasping at the bad mothers-in-law, laughing with the insightful daughters-in-law, and reminiscing about my own late mother-in-law with warmth and affection." —Cady McCowin, experienced daughter-in-law
"This book is such a fun read! I most appreciate the "life lessons" after each story. They suggest a how-to for each scenario which I found to be quite helpful." —Jennie B., wife, teacher and mother of one