It's the time of year when our attention starts to turn to our beloved father figures!
If the search for Father's Day presents has you somewhat perplexed and trying to justify to yourself all the reasons why your dad would love yet another coffee mug or bottle of aftershave, your quest for an actual great gift can end now!
At Master of Malt they have pulled together a selection of delicious sips that can be enjoyed no matter your budget, after all, we don't think there is anything better than a dram with dad. £10 & under
£10 – Talisker 10 Year Old 5cl with Mug – A treat from the Isle of Skye, this charming little gift set includes a 50ml miniature of Talisker 10 Year Old single malt, accompanied by a branded mug. A perfect pressie to warm up a Scotch whisky fan. Under £20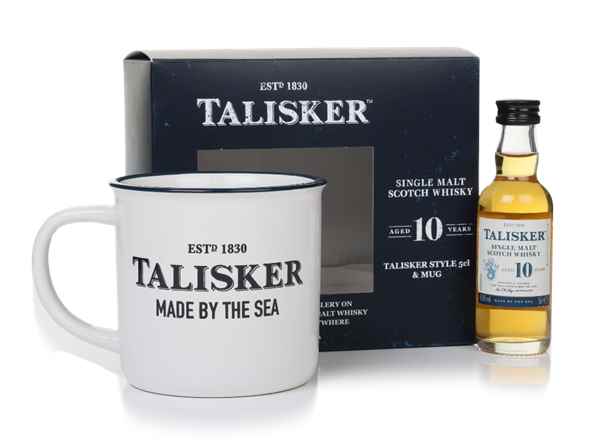 £19.95 – Teeling Trinity Gift Pack – A top present for Irish whiskey enthusiasts who love award-winning expressions – Teeling Single Grain was named best Irish Grain Whiskey at the 2019 World Whiskies Awards, Teeling Small Batch took home a Double Gold at the San Francisco World Spirits Competition 2019, and Teeling Single Malt grabbed a Double Gold at the San Francisco World Spirits Competition
2020!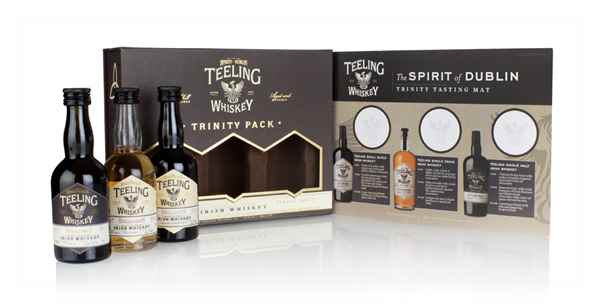 £19 – Fallen Angel Gift Pack – Featuring miniatures of the Fallen Angel Vodka and Fallen Angel Herbal Liqueur, these bottles are incredibly distinctive indeed (these two are miniature skulls!).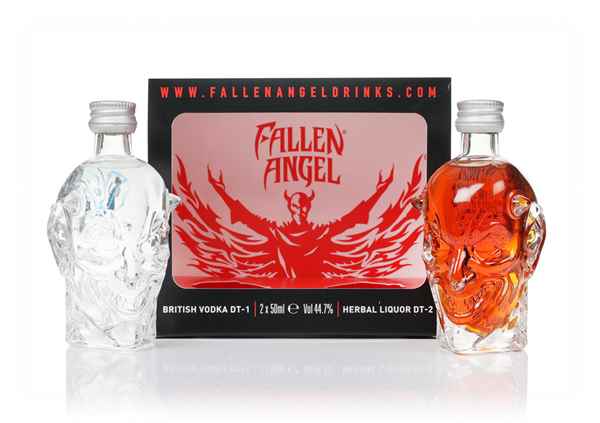 Under £30
£25.95 – Fathers Day Whisky Tasting set – We've gone and picked out five different 30ml sample drams of delicious whisky from exceptional producers around the world, exploring a lip-smacking variety of styles and flavour profiles, and they all come in a wonderfully easy to wrap box. The perfect Father's Day treat!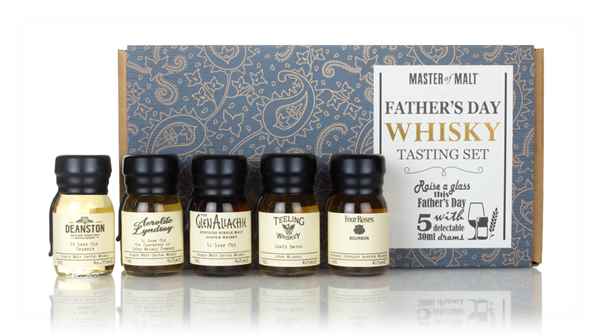 £29.95 – Howler Head – bringing together Kentucky bourbon and natural banana flavour to create a fab tipple that'll be excellent sipped neat or over ice.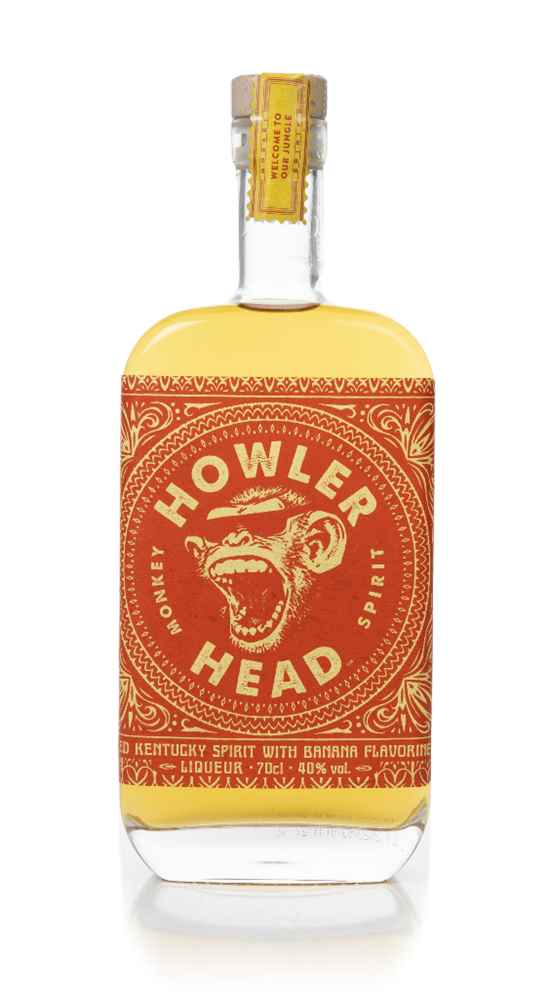 Under £50
£41.99 – Nikka From The Barrel -This award-winning blend is absolutely full of flavour; combining both single malt and grain whisky [9] from the Miyagikyo and Yoichi distilleries, which are then married in a huge variety of casks, including bourbon barrels, sherry butts and refill hogsheads. We can't recommend this Japanese Whisky enough.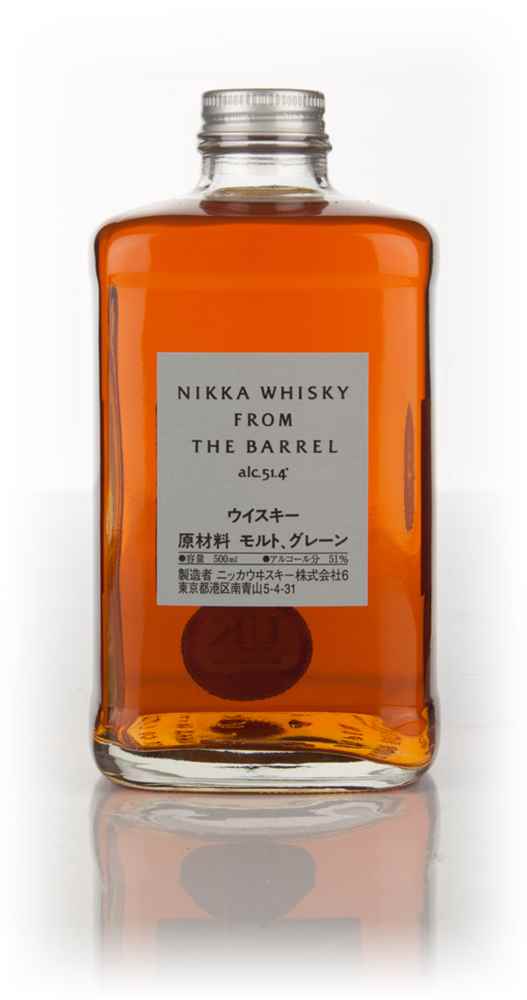 £46.95 – Tobermory 12 Year Old – Released in early 2019, this 12 year old single malt from Tobermory was launched in celebration of the distillery returning to life after a two year break! This expression
slumbered peacefully in American oak casks for a dozen years before being bottled at 46.3% ABV. What a way to get back in the swing of things!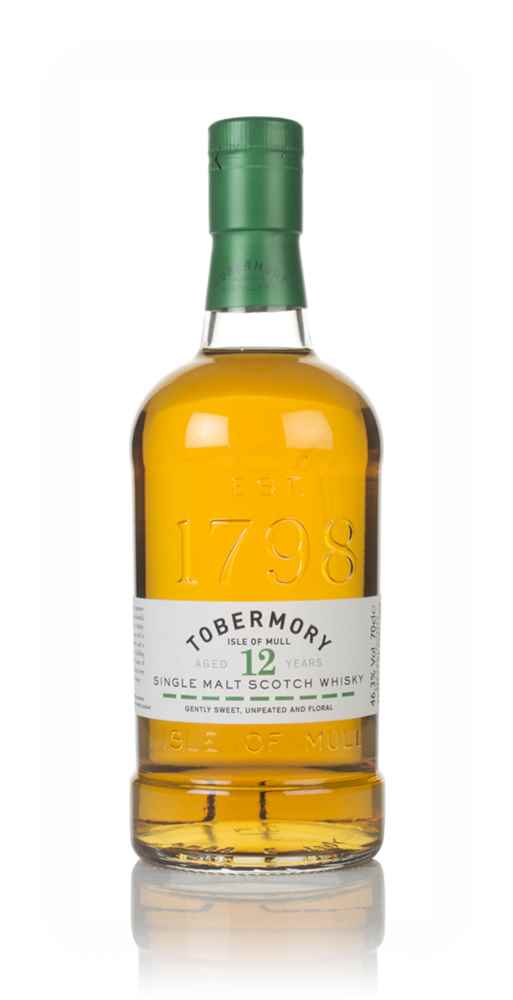 Blow the budget
£190 – Johnnie Walker Blue Label 'Best Dad Ever' Engraved Bottle – Well there's no doubt who this is aimed at! It's all the magic of Johnnie Walker with an added incentive to buy. If you're father loves a high end blended whisky and you think he deserves it, then you'll make him very happy this coming Father's Day.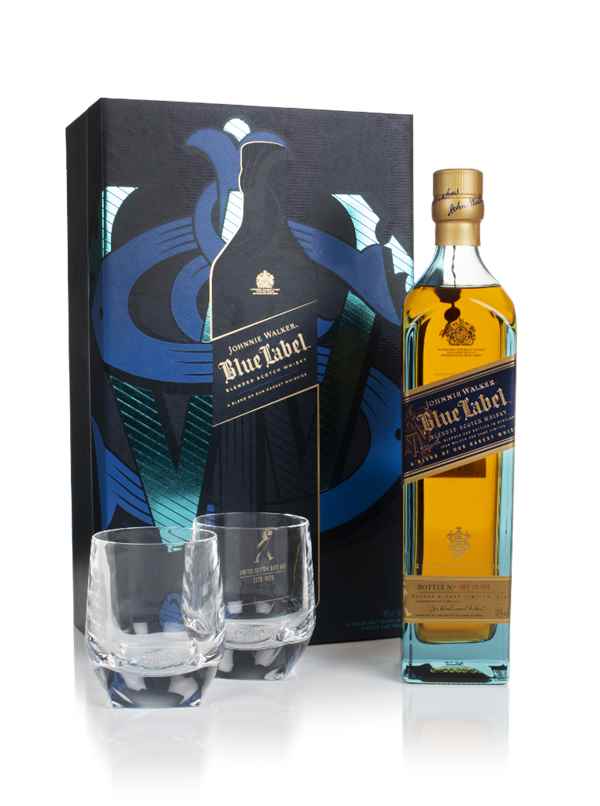 £639.99 – Balvenie 25yo Marriages – An excellent 25 year olds single malt from the Balvenie Distillery up in Speyside, released as part of its Rare Marriages series. Having been matured in a combo of
European and American oak casks before being married in a tun (hence the name), this expression has had a quarter of a century to develop a rich, rewarding flavour profile.