Is there any better gift than the gift of happiness?  bluebirddesigns.com specializes in this concept with adorable jewelry.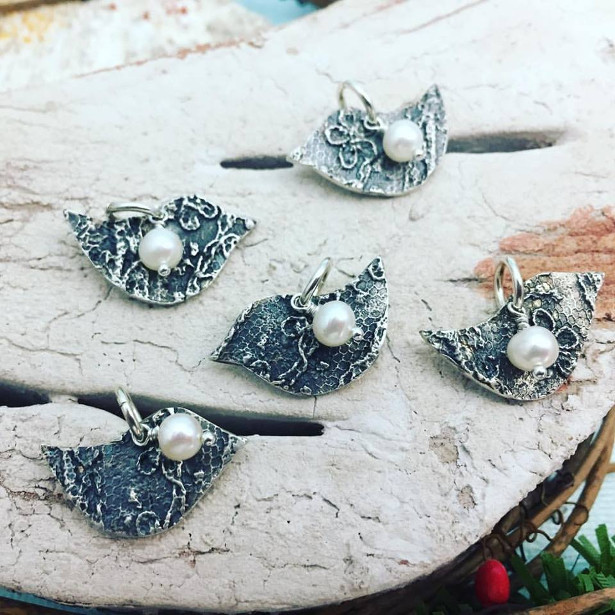 FACEBOOK | INSTAGRAM | TWITTER | PINTEREST
Is there any better gift than the gift of happiness? I'm artist Jessica Hall, and I believe my keepsake jewelry handcrafted in Asheville, NC, reminds its recipients to embrace happiness and to find the joyful balance between hard work and play. After all, my signature enamel and sterling silver necklaces, earrings, and bracelets—which can be seen on jewelry enthusiasts and art lovers across the country, including a well-known celebrity or two!—feature bluebirds, the symbol of happiness.
My classic bold and colorful enamel line also includes other whimsical animal and nature-inspired designs, as well as monogram pieces. And I'm thrilled to announce my brand new upscale Essence Collection, which offers enamel rings for the very first time and uses my boldest colors yet. Many of the designs represent the beauty I see daily in the world around me from my studio in Asheville's River Arts District. My gallery is open Tuesday through Saturday from 11 am until 4 pm; I also regularly offer hands-on workshops.
For more information about my work and my handmade, heartfelt affordable gifts of happiness, visit bluebirddesigns.com