The Voyage Pillow is the most compact, versatile, and comfortable travel pillow for your next adventure >> www.sondretravel.com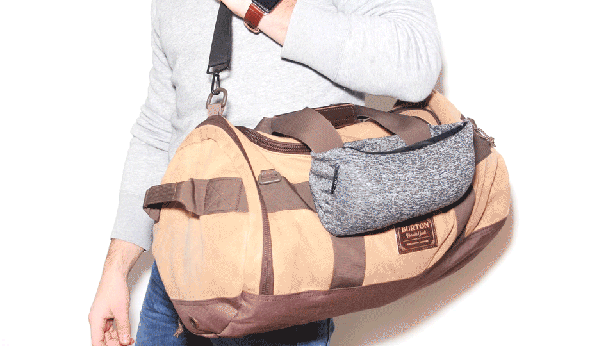 FACEBOOK | INSTAGRAM | TWITTER | YOUTUBE
The Voyage Travel Pillow
MSRP Price: $24.95
The Voyage Pillow is the most compact, versatile, and comfortable travel pillow for your next adventure. Raising $125,000 through crowdfunding earlier this year, the Voyage Pillow is over 50% smaller than a traditional U-Shape travel pillow to fit perfect in any carryon bag. It features a plush microbead pillow with our unique mutli-purpose poly/spandex band that allows you to customize the way you wear it – over your eyes, around your neck, against the window, on the seat in front of you, etc.
It is a great travel pillow for any traveler to get that much needed rest during a flight while being compact enough to still fit in their carry on while mainly focusing on space for their essentials. Similarly it works great for road trips in the car, taking to the beach or camping, or grabbing a nap at work!
It is the perfect gift and price point for the holiday season!