Green & Black's make premium chocolate using the finest sustainably sourced cocoa. Green symbolises their commitment to ethically sourced cocoa; Black stands for the high quality and delicious taste of their chocolate.
G&B ORGANIC TASTING COLLECTION 395G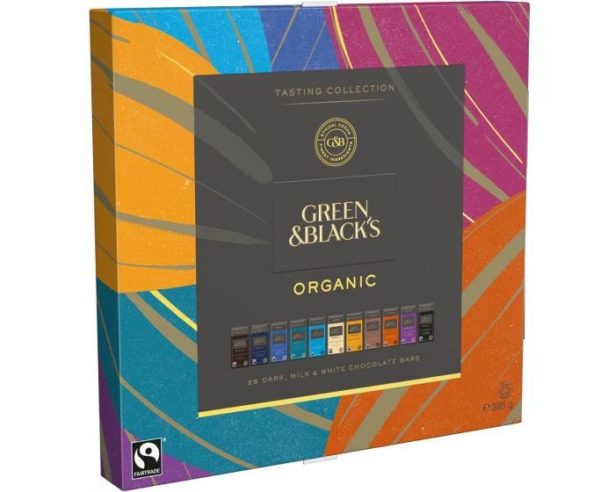 COMPETITION
THE G&B ORGANIC MILK & DARK CHOCOLATE ADVENT CALENDAR 360G CONTAINS 15G CHOCOLATE BARS IN X5 DIFFERENT FLAVOURS. DARK 70%, MILK, MILK WITH BUTTERSCOTCH, DARK WITH GINGER AND WHICH OTHER FLAVOUR? * ?
see more at :- https://www.greenandblacks.co.uk/competition