ARTY JRS… ideal items for this festive season…. offering seasonal greetings for everyone… www.artyjrs.com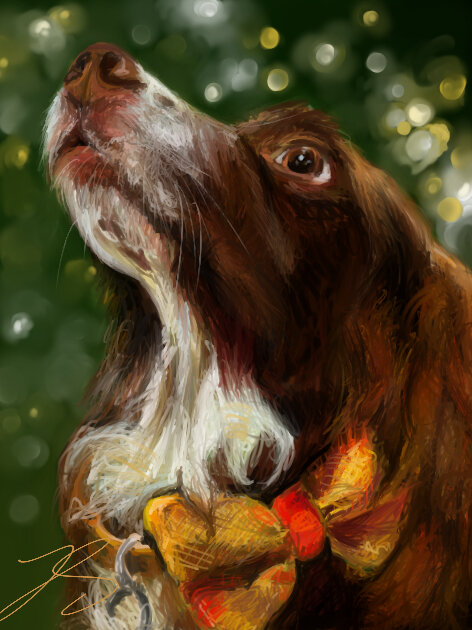 Jennifer Salvage at Arty JRS.
Small business Arty JRS is an ideal candidate to purchase from this festive period.
"I am a digital artist and offer a bespoke commission service. I have gift vouchers available that can be gifted this Christmas and can be redeemed in the next year for a truly personal present that will be treasured of any subject the recipient would like. I specialise in pet portraits but I also do family portraits, landscapes and buildings.
By being digital it means I am more accessible to many as I can offer a cheaper price if customers would just like a digital file, and it can be sent all over the world!
I have fine art prints available that also make fabulous gifts to unwrap on the day, aswell as stickers for stocking fillers, and greetings cards.
All of my work has a sustainability focus, cards are printed on recycled paper for instance, and 20% of profits are donated to charity.
Jennifer's website is www.artyjrs.com so you can have a browse of what She does.