Global leader in reusable, on-the-go, drinkware, Contigo are perfect for Back to School. Contigo does, in fact, offer a children's line…. mycontigo.com & On Amazon
Contigo does, in fact, offer a children's line, which has recently been refreshed with the addition of new items.
Even bringing out a few recent launches – the Food Jar, Easy Clean and Gizmo Sip – that we thought could be the most appropriate. Do of course visit their website for more info and purchases!
Contigo Food Jar water bottle, £21.99, amazon.co.uk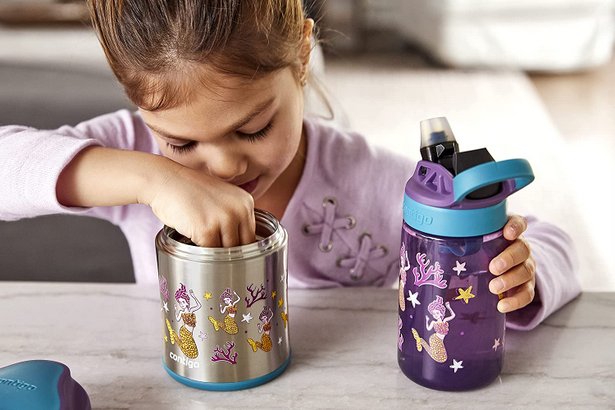 Extending from its usual drinkware range, the new line of Food Jars utilises Contigo's same unique technologies to ensure they're 100% leak-proof whilst keeping food cold for up to seven hours or hot for up to six. Perfect to keep food warm or cold all day at school! The Food Jar makes lunchtime fun, simple and stress-free with its two pretty finishes in Sharks and Eggplant Mermaid. For those looking for matching bottles, Contigo's latest Gizmo Sip and Easy Clean children's bottles both offer the Mermaid and Shark graphics.
Contigo Easy Clean water bottle, £19.99, amazon.co.uk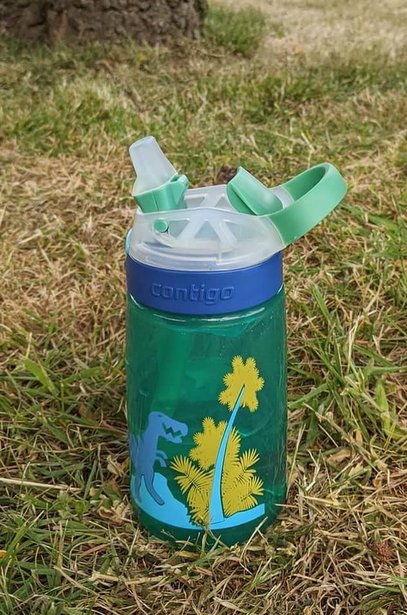 Innovatively designed, the Easy Clean makes a marvellous partner for children's on-the-go adventures and is a saviour for parents thanks to, as the name suggests, its ability to be cleaned quickly and easily. Boasting Contigo's unique spill-proof valve, even when the bottle's handy drinking spout is out, children are safe from spills. And that is not all, the Contigo Easy Clean bottle also features a convenient button, for kids to enjoy an easy one-handed drinking experience. Simply press the button and out pops the drinking AUTOSPOUT. Available in Mermaid, Dino, Sharks and Unicorns, there's a design for every child's taste!
Contigo Gizmo Sip water bottle, £19.95, amazon.co.uk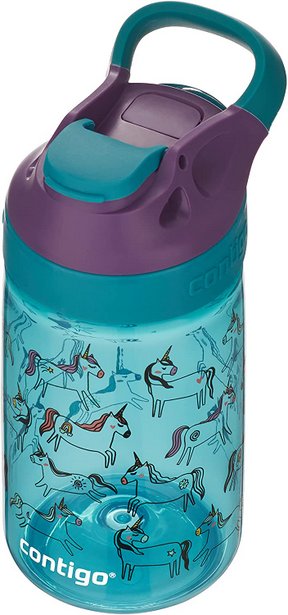 The Gizmo Sip has been specifically designed to be children's perfect spill-proof partner as they head back to school. 100% leak-proof and spill-proof, the brand-new Gizmo Sip also offers independence with a soft, flexible carry handle, perfect for gripping onto when on the move. Available in four cute designs, hydration will be child's play! For those after a matching food container, Contigo's all-new Food Jar is available in a co-ordinating Sharks design.