The G3 Journey Comprehensive Overview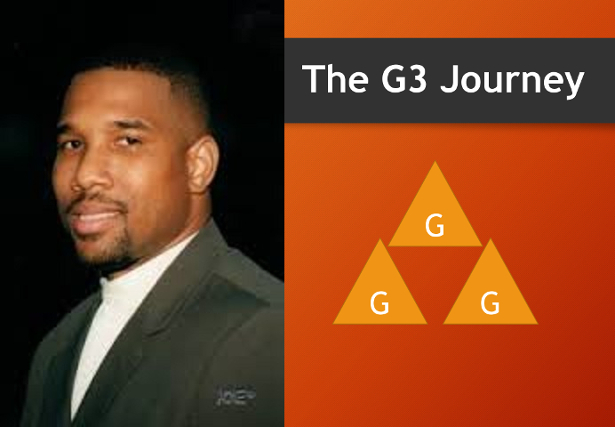 The G3 Journey is a dynamic instructional coaching program derived from a detailed analysis of my diverse lifetime experiences and lessons learned being presented in an interesting, thought provoking, and educational manner. It supplies extensive information regarding identifying your "dominant gift" and fulfilling your awesome destiny. In addition, it provides specific, actionable steps enabling you to unchain your gift, gain some glamour, and obtain the gold. It is composed of three modules: discovery, matchmaking, and development. Each module contains profound facts, intriguing questions, and an answer key. You are guaranteed to receive tremendous insight concerning your "dominant gift" and destiny from The G3 Journey. Specifically you will be exposed to the four most insightful questions concerning destiny and the six bodily areas of giftedness.
You may say, "Who are you targeting or which group(s) would benefit the most from this amazing program"? It is relevant to many groups but especially leaders (business owners, managers, entrepreneurs), teachers, parents, and individuals (teens, college students, and career seekers) Leaders-The G3 Journey will equip you to identify the "dominant gift" in those you supervise which will enable you to place them in the proper position to utilize their "dominant gift" effectively and successfully. Teachers- The G3 Journey will assist you with recognizing the learning style(s) that coincide with each area of giftedness enabling you to utilize the most suitable types of activities to accommodate the students' various "dominant gifts". Parents- The G3 Journey will help you to recognize your children's area of giftedness early on allowing you to expose them to activities that will provide cultivation and enhancement. Individuals- The G3 Journey will empower you with the wisdom to identify a career/profession/hobby that will tap into your "dominant gift" which will ultimately lead you into finding your passion and fulfilling your purpose.
Website: www.daril.org
Sellfy: https://sellfy.com/p/rZ9M/
Success From Home know that turning a passion into a business is the ultimate dream.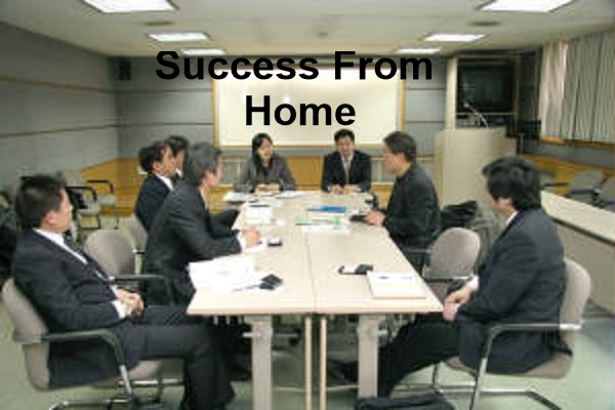 But that dream doesn't come easily It's hard work, and there are challenges around every corner. Fortunately entrepreneurs don't have to go it alone. Their chance of success increases with access to the business knowledge and guidance of experienced professionals, and that's where Success From Home comes in as a business guide to help entrepreneurs get started. Every entrepreneur brings a unique set of experiences to the our Home based business community. They range in occupation and industry, from successful small business owners to active CFOs. Success From Home believe in the power of business entrepreneurs and how they can achieve more with the power of their own mind. Success From Home works with you to provide the solutions you need at a price you can afford.
www.successfromhome1.com
Static Jobs is a job search site for computer professionals in the US, Canada and the UK.
Our goal is to be fast and simple in the spirit of Google.

Every competing website we're aware of makes applying for jobs unnecessarily difficult. Many times we've found ourselves looking at job postings that we couldn't easily apply to because those job postings required registration, wanted us to answer a million questions just to submit a resume or asked us to apply on third-party websites. Needless to say, employers wasted and continue to waste money on such job postings too.
What those websites don't realize is that nobody's going to apply if it's difficult to apply. Therefore, we saw an opportunity to start a company. We attract job seekers with a very easy to use website and having job seekers means having employers. We encourage everyone to apply for our sample job twice to see how we make job seekers more efficient and efficient job seekers mean more resumes for employers.
Our company name stems from the "static" keyword found in several programming languages such as C++, C# and Java.
Bootstrap Business Startup
SHARE IT AROUND
A billionaire once told me "100% of nothing is still nothing" and that is very true with any new startup and the driving factor behind my latest venture.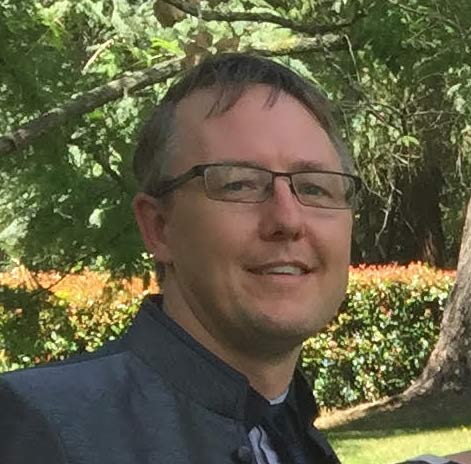 When we set out to develop this new business we didn't have the money to employ and engage any of the people we knew we'd be needing for it to be a complete success. We knew we'd NEED these people within the business and to be passionate about it too. The best way to do this and to ensure your business will get off the ground at all is to share it around. We did just that and now have a team of 6 key and highly skilled executive board members and 4 top level team members, 20+ industry partners from some of the globes biggest firms all scattered across 20 or so Countries, all this has resulted in a joint venture with a project value of just under US$300m. To do all this we had to give away some of our business yes, but, this means we have setup a global business ready to go to market for under US$150k while the value of contribution so far is well over $750k, and now the only other dilution for our team will be by IPO or future sale.
Some other key points
Find fans early – get them engaged, test your ideas and pitches on them, learn from what they tell you.
Seek advice/mentorship early from top level people – these relationships will become invaluable later and most likely source of funding/support when you need to call upon it.
Be nimble – Your new and agile so act like it, unlike your giant corporate competitors you can change to the market demands quickly.
Be honest – You really can't go wrong, be upfront with everybody you want to deal with, they will appreciate your position and honesty, do it and just see what happens.
Bottom line is if you have a truly great idea you will need great people around you to make it happen, so find them early and let them enjoy the success and rewards of coming on as an early adopter.
This article was written by Alister Punton Co-Founder, COO and Chairman of ItsAfloat.com and the consumer brand CruisingAge.com where we offer long term live aboard cruise ship retirement and lifestyle options.
Finance All Your Rugby Related Travel, Training and Activities with a Legitimate Online Business
You've got expenses, travel, practices, equipment and training. It all costs money. Wouldn't it be nice if you could legitimately be making money while sitting in the bleachers watching your child go at it? Well that idea is real and it's here now. People all over the world are starting part-time or full-time businesses online. Many do it to pay for their passions. Many more make their passions their online business. PLUS, your passions becoming tax deductible are icing in the cake.
In addition, many young people are choosing Internet careers they can learn quickly and be in the workforce grabbing a high demand job within six months. They'd much rather do that than exit a four-year college with massive debt and getting three shifts a week at Starbucks.
At www.IMTCVA.org you can both study online and work online. You can graduate in as little as six months. Our school is the only dedicated, licensed Internet Marketing school in the USA certified to operate by the State Council on Higher Education in Virginia. Check us out and you can be on your way to making all those Rugby expenses seem like nothing.
CastMedic Designs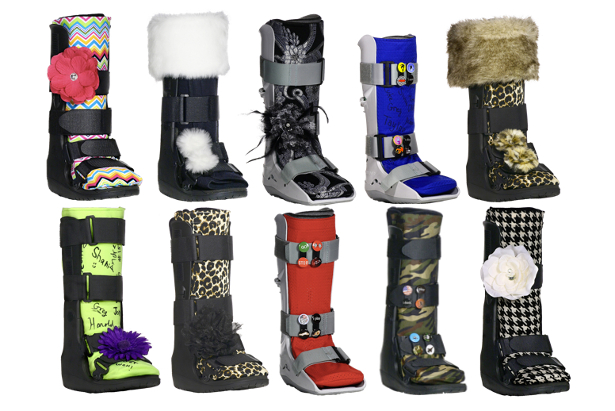 There is no reason to look or feel unattractive in a medical boot any longer! It's time to Heal in Style with CastMedic Designs. Instead of people looking at you saying, "Oh gosh! What happened?" They will now say, "Oh my gosh! That is so cute! You look great!" CastMedic Designs' products turn the ugly medical boot into a fashion statement.
These products have been worn by celebrities like Diana Ross and the creator, Christina Daves, won Steve Harvey's Top Inventor competition on his Emmy® award winning talk show. Christina created CastMedic Designs after a freak accident left her in a medical boot and she was on her way to New York City, Fashion Capital of the World. With nothing on the market to dress up her boot, she started researching and designing and launched CastMedic to the world.
Her Heal in Style Products are available in the United States, United Kingdom, and Canada through Amazon and can also be purchased directly from her website www.castmedicdesigns.com and in many doctors' offices throughout the United States.
Don't let an injury or surgery make you feel down, become fashionable by using these great products and heal in style!
 Feature! Bootstraps Business, start ups, creative commercial opportunites, success stories, ideas!
Kainos cements position in Sunday Times Top 100 "Best Companies to Work For"
For the 5th consecutive year, Kainos is shortlisted among the UK's best and brightest businesses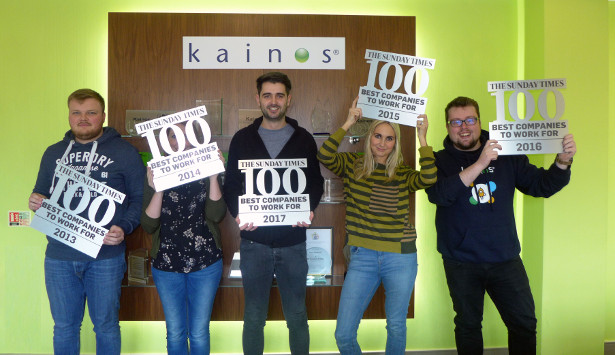 London, UK – 24th February The 17th annual survey conducted by The Sunday Times celebrates the very best of Britain's employers, and Kainos, the digital solutions provider, has been awarded a place for the fifth year in a row. The staff themselves fill in the survey, making this a review for employees, by employees, and a true honour for those recognised.
The glittering awards ceremony took place last night at Battersea Evolution in London, where the team celebrated not only being placed 44th in the Top 100, but also receiving a special award to recognise the company's on-going learning and development commitment through career coaching, mentoring and through funding staff skills development initiatives.
This achievement is testimony to the company's continued focus on the wellbeing, motivation and development of its employees. In 2016, the emotional wellbeing of employees and recognition of achievement were prioritised, and both areas showed significant improvement in this year's survey.
Kainos strives for an environment that is conducive to workplace happiness and employee fulfilment, and employee wellbeing goes hand-in-hand with this. The company's manager toolkits, career coaching programme and cycle to work schemes all contribute to the personal, mental and physical health of the growing team. The Inspire Workplaces initiative takes this a step further by highlighting the importance of the positive mental and emotional wellbeing of all staff.
Kainos has also this year put in place a new Reward and Recognition scheme to reward staff for their achievements. This allows employees to thank colleagues for a job well done, with gifts awarded to those who go above and beyond their day job, ranging from a box of chocolates to a £250 voucher. The celebration of success doesn't stop there: individuals can now propose themselves for promotions when they feel ready for the next step, empowering them to take greater ownership of their career progression.
Colette Kidd, Head of People and Talent Development at Kainos commented: "The care and development of our employees is vital to the performance of our business and company's ethos. We are delighted to have been shortlisted once again for The Sunday Times Top 100, especially as it is a result of feedback from our employees. As the company grows, our focus on nurturing a happy, inspiring and employee-centric workplace will be stronger than ever."
Convenience Stores face a fight to keep their profits and customers as Inflation hits a three year high
Independent convenience store owners across the country are being faced with a further challenge to keep their shops open for business as consumers could be forced to shop on the cheap, with inflation rates rising to the highest level since September 2013.
Convenience stores are already facing a battle to keep the likes of Tesco Express and Sainsbury's Local at bay as they move in on traditional corner shop territory and the news of a consumer squeeze due to inflation will add further cause for concern.
CEO and founder of convenience store cloud technology software company Epos Now Jacyn Heavens, believes that today's news will be worrying for store owners around the country.
"Convenience stores are already facing an uphill battle to compete with discounting supermarkets and today's news will be worrying for stores that rely on attracting customers with branded goods at a price of convenience.
"The rise of inflation is expected to continue and as consumers begin to cut back on their spending, a trip to the convenience store could pay the price, with many unable to compete with the giant supermarkets. At difficult times like this when consumer shopping habits may be forced to change, it is important the convenience stores do everything they can to closely monitor their margins to ensure they retain their custom and profits.
"It's up to small businesses and convenience stores to have an innovative mindset and address the challenges posed by the change in inflation rates, which in turn will allow them to thrive in tough economic times."
Statistics collected by Epos Now, in February revealed that the price of iceberg lettuces has increased by 29pc from 87p in January 2016 to £1.12 last month in a study conducted on the 500 convenience stores who use their technology.
About Epos Now
Founded in 2011, Epos Now is an award-winning international cloud-based software provider, specialising in the design and manufacture of electronic point of sale (EPOS) systems for retail and hospitality businesses. Epos Now's software can be operated from any device or platform with a web browser or by using Epos Now's iOS or Android app.
The company's UK headquarters are in Norwich. In the US, it is headquartered in Orlando, Florida. In total, it has more than 30,000 customers across 103 countries. For more information, please visit www.eposnow.com.
Handmade Happiness by Ruth
www.handmadehappinessbyruth.com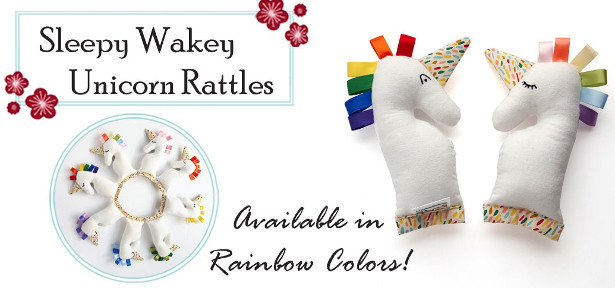 Designed by the mom of two boys (that's me!) I was tired of finding little diecast cars in the bottom of my purse everywhere we went, so I came up with something that would be portable, small, and would be sturdy enough to withstand 2 little boys and their rough play.
What I discovered in watching them play is that these toys are more than just a way to keep small toys organized while out and about… they are a vehicle for independent creative play. This simple fabric landscape became a jumping off point for their elaborate and imaginative stories. They make amazing travel toys and don't have batteries, beeps, or mind numbing edu-tainment.
I started my professional life as an architect and when I had babies, my job wasn't there for me when I went back from maternity leave. So I turned my passion for design and my new found passion for my kids into a business.
Now my customers say things like:
"This is the BEST travel toy ever, it fit perfectly on the seat tray in the airplane" – Lauren White
"I bought this toy thinking I'd be supporting a small business owner, I never expected that my son would play with it every day for over a YEAR" – Amy Kunz
And from our pediatrician "It's so nice to see a child playing with something that encourages fine motor skills and imagination instead of an app."
Our bestseller can be found at https://handmadehappinessbyruth.com/product/vroom-vroom-car-play-mat/
With themes for boys and girls, these toys become staples of the imaginative landscape for your child.
http://handmadehappinessbyruth.com
http://instagram.com/handmadehappinessbyruth.com
"She is clothed with strength and dignity; she can laugh at the days to come." Proverbs 31:25
BosakArt.com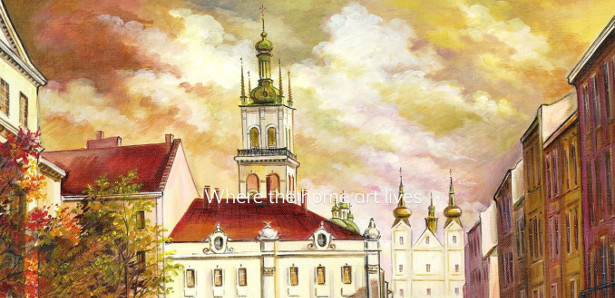 This is a canvas art store.. But with a big difference. On the internet, there are numerous art stores, where half of them sell only prints (I am not really print person), and other half sell overpriced, incomprehensible art.
What Bosak Art offers is understandable, beautiful art pieces. And here is a kick, the price is more than favourable because our artists can make as many copies as customers want, hence no overpricing for "originality".
In the end, customers are getting inexpensive, original, custom made, painted by real person art.
Rebel Disciple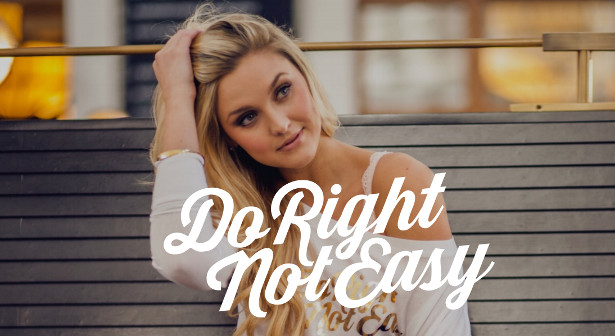 Rebel Disciple is a new brand with a mission of inspiring others to have integrity and do the right thing. Our slogan is Do Right Not Easy. It applies to everyone in all areas of life from athletes to students to teachers and business man. Doing the right thing is often easier said than done and we want to start a movement inspiring people to live with integrity.
Please let us know if you need anything from us in order to be selected.
Website: https://www.rebel-disciple.com/
Instagram: https://www.instagram.com/rebeldisciple/
GreenPal which has been described as Uber for lawn care.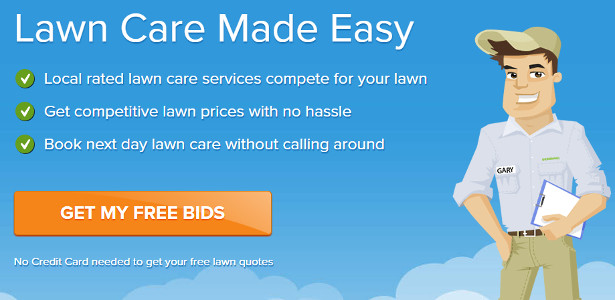 Our technology helps lawn care professionals grow their business and makes their lives easier. At a touch of a button, they are able to bid on new properties, optimize their routes, reschedule with their customers, and get paid after each mowing. No more leaving a check under the mat.
We started in one market and now service 6 states and have done over $1m in gross revenue in 2016. This is our biggest accomplishment so far because it means that our platform has generated over $950k for small lawn business owners this year alone.
We are changing lives of our vendors for the positive every day.
Here is a video of why we do what we do.
www.yourgreenpal.com
Baked Cravings
BakedCravings is a new cupcake shop located in Harlem, New York that offers theircustomers a variety of customized cupcakes in small mason jars that will makeyour sweet tooth happy.
BakedCravings started when founders Craig Watson and Rui Kojima met while working ina world-renowned bakery in New York City. Wanting to share their love forcupcakes, they have partnered with bakery manager, Edwin Figueroa to createdelectable pastries that will have you CRAVING for more!
Thebest part about it is that owners Craig and Rui understand the severity of nutallergies and wanted to create desserts accessible for children and adults toenjoy. Baked Cravings have dedicated themselves to build and maintain anut-free facility and they do not just cater to NY/NJ residents, they shipnationwide.
Dallaglio RugbyWorks, the charity founded in 2009 by the former England rugby captain, Lawrence Dallaglio.
Dallaglio RugbyWorks delivers a long-term intensive skills development programme, based on the values of rugby, to 14-17 year olds outside of mainstream education. The goal? To ensure they achieve sustained education, employment or training.
Working in Alternative Provision (AP) schools within London, Newcastle, Bristol and South Wales, our national programme, RugbyWorks, gives disengaged young people who have been failed by the mainstream education system, the practical support, experience and ability that helps them believe and invest in the possibility of a better future. Often for the very first time.
We don't expect that to happen overnight. Which is why it's important we're central to each school's curriculum – so we can build long-term relationships which last beyond a student's enrolment in their AP school.
RugbyWorks is designed to help these young people onto a positive pathway to achieve sustained education, employment or training with a particular focus on exposing them to various vocational opportunities through a three-stage journey of:
Engagement – minimising the impact of their past
Integration – making better decisions in the present
Achievement – planning for a more successful future
Cheekd reimagines online dating with a new app that makes missed connections obsolete.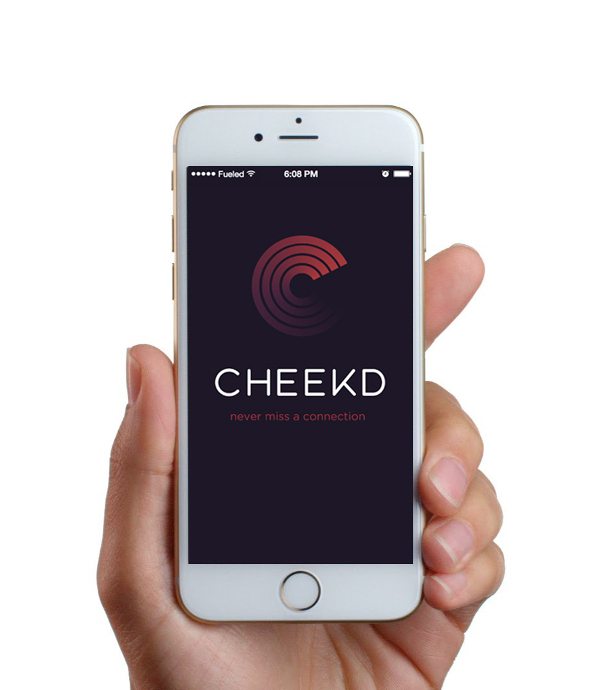 Cheekd uses a cross-platform low energy Bluetooth technology, which fosters hyper local engagement. The app works on the train; on a plane… anywhere—You'll get a notification if someone who meets your criteria is within 30 feet of you. If you're near a potential spark, Cheekd makes sure you know about it. Our new app sets itself apart from other apps because it gives you the option to interact with a match before starting a virtual relationship with the compatible user. After setting up your page and what you're looking for, Cheekd will then send you notifications when a potential match is nearby. Instead of encouraging users to continue to hide behind a screen, Cheekd pushes you to engage in social settings while paying attention to potential matches in the area. Our new dating app gives us the power to light the spark face-to-face first and leave the talking for later. And because Cheekd uses Bluetooth, it doesn't require an Internet connection to function. Download the app on the app store here: https://itunes.apple.com/us/app/cheekd-online-dating/id807619613?ls=1&mt=8
The Good Sock Company Announces the World's First Augmented Reality Socks to be Released Soon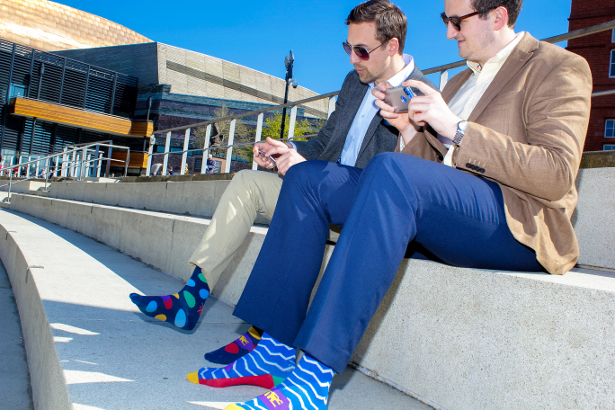 Too many men have sock drawers that are dreary and dull. If The Good Sock Company have any say in the matter, that situation is set to transform in a remarkable way, with the company's release of the world's first augmented reality socks planned for the near future.
The days of the boring old sock may be coming to an end. The Good Sock Company are set to pave new ground, recently announcing they will be releasing the world's first augmented reality socks in a fashion and tech breakthrough. A new website has been launched with an email sign up so interested people can be kept up to date and be the first to know about the augmented reality sock's launch.
"The Good Sock Company has been set up to stretch the boundaries of how a pair of socks can make you feel," commented James co-founder of the company. "We both recognised that fun socks provide a great opportunity to put a smile on your face first thing in the morning. Combining augmented reality technology, with our charitable promise, we feel as though we've created something ground-breaking, and we can't wait for you to try on your first pair! "
According to The Good Sock Company, the colourful and fun designs of their augmented reality socks are sure to make people smile and turn their back on more bland sock options forever. To make things even more appealing to the socially conscious, the charity-minded company has committed to donating 10% of their profits to help children in need across the world.
The Good Sock Company are rewarding customers who help raise awareness of their project by offering discounts to anyone who signs up and free pairs of augmented reality socks on launch to anyone who refers 15 or more people who join their email mailing list.
The early response to The Good Sock Company Augmented Reality Socks has been very enthusiastic.
Michelle S., from Cardiff, recently said, "This sounds like it will be the perfect gift for my boyfriend, who absolutely loves this kind of thing. Plus his choice in socks leaves a lot to be desired so brightening it up a little sounds like a good thing to me too. I can't wait to hear more about The Good Sock Company and their augmented reality socks and to be able to place my order."
For more information and to sign up to The Good Sock Company email list, be sure to visit https:// www.thegoodsockcompany.com.
Do you think that you are limited with what you can do in life? Do you have an injury or a mentality that "you will never get to where you want to be"? Then this book is for YOU!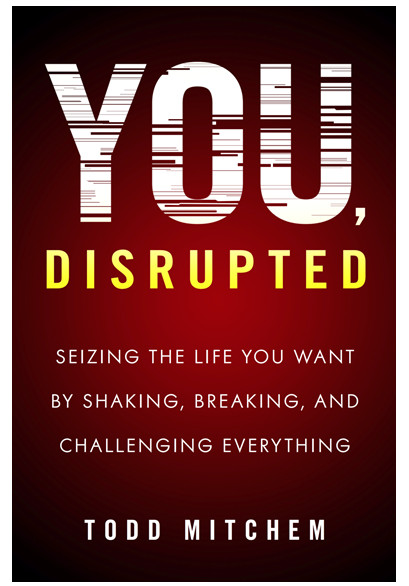 This book will help you:
• Live the life that you truly want
• Overcoming obstacles and injuries
• Learn how to handle crisis in personal and business life
• Become indispensable asset by USING IT!
Available in: Paperback, ebook, audio book
https://www.amazon.com/dp/B01IZT7YH4/ref=dp-kindleredirect?_encoding=UTF8&btkr=1
https://itunes.apple.com/us/book/you-disrupted/id1141719659?mt=11
Audio book on www.Audible.com
"Personal change is a messy process. It isn't easy. Using deeply personal, often moving examples of successes and failures from his life, in You, Disrupted Todd Mitchem provides a framework for change that can immediately be put to use. After reading this book, I found myself looking at my own situation with fresh, renewed energy, ready to move ahead and put these ideas into practice!" —Belinda Brin, senior manager of Organization Development, Nestlé Purina
"Throughout the book, using Mitchem's life experiences, there is all the ammunition a person needs to get past the 'no-way-sayers,' the 'you-can't-do-that' and 'it'll-never-work' people. His concept of disruption is not destruction but construction. As he shows, we all have creativity; we all have ideas. The point of this book is to learn how to recognize and respect the creativity you have, and then how to find the courage to run with those ideas."
—Barry Petersen, senior correspondent, CBS News
You, Disrupted
Seizing the Life You Want by Shaking, Breaking, and Challenging Everything
Todd Mitchem
Sticking to the same old routine may be comforting, but it gets most people nowhere. This book dares you to step outside your comfort zone to disrupt everything that's blocking you from realizing your dreams. Todd Mitchem explains how to turn crisis and risk into urgency and action. Whatever your background, expertise, or career path, when you apply the principles of this book to your life, they will extraordinarily impact you now and in the future. Through a storytelling format, Mitchem gives you a road map for your personal journey to fulfillment. You, Disrupted will teach you to take charge of your own path in a way you never imagined.
www.facebook.com/ToddMitchem
instagram:ToddMitchem
Twitter: @ToddMitchem
www.Linkedin.com/IN/ToddMitchem
https://www.youtube.com/user/TheToddmitchem
https://www.pinterest.com/ToddMitchem1/
About Todd Mitchem
Todd Mitchem is the CEO and founder of Todd Mitchem Companies. He has worked with leaders in many industries helping them to overhaul their companies and lead their executive teams to success. These companies include Microsoft, Apple, Starbucks, Anheuser-Busch, H&R Block, Purina, Allergan, Yum Brands, and many others. He brings insightful and disruptive ideas and applies them to corporate structure, workplace culture, and message delivery. Todd has delivered more than 2,000 presentations globally, and has been featured on every major news outlet in the world. While being covered on CNN, CNBC, NBC, FOX News, the Wall Street Journal, the Financial Times, Fast Company, and Forbes, Todd has leveraged his unique ability to deliver a clearly articulated message in a way that inspires and changes lives. Todd also works as a government affairs liaison between the marijuana industry and the attorneys general in each state and around the world. His previous positions include CEO and cofounder of High There!, the world's first social network for cannabis enthusiasts; Chief Revenue Officer of O.penVAPE, the largest brand in cannabis; and Senior Vice President of one of the world's most respected organizational change company, Eagle's Flight.
For more information visit www.ToddMitchem.com
Signify helps small nonprofits and for-profits with a social mission get noticed and grow through effective marketing and communications.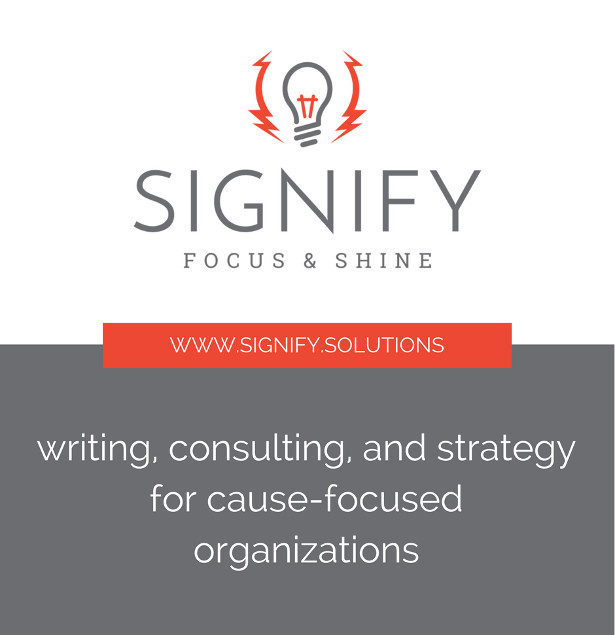 WHY?
Many small businesses are understaffed, and the entrepreneurs and leaders who run them are outpaced by the needs. This is especially true for cause-focused organizations, where the purpose takes precedence, and the majority of people resources are devoted to selling, fundraising, or administration, rather than regularly engaging with current supporters and reaching potential fans.
I'm here to alleviate that burden by bridging the gap.
HOW?
As a small business marketing copywriter and consultant, I provide communications, strategy, and writing services to nonprofits, social justice organizations, social enterprises, and others who are driven by a mission. Additionally, I offer ongoing guidance, ideas, strategies, planning, tips, tools, and tricks through my blog, resources list, social media, and Facebook Group. After all, sharing is caring!
It's my desire for companies like these to communicate in a more compelling and professional manner because I believe, and hope, they are the future of business. When they succeed, we all win.
ORIGIN STORY?
I launched Signify in 2016 as a solution to my friends' problems. Several people I knew founded cause-focused organizations, both for- and non-profit, but few had marketing and communications experience. They were struggling to get the work done that they already understood, much less the world of marketing and communications that they didn't. For many years, I stepped in as a freelancer or informal consultant.
However, as time passed, I saw a void that needed to be filled. Similar organizations who are just getting started, or who have stayed small, couldn't afford a staffer with my knowledge and expertise, but they could afford to hire someone like me for projects as needed. This formed the foundation for my work, and led to the creation of my own full-time, social enterprise. I knew that there were others like them—and I wanted to help.
WHAT HAPPENED?
With my assistance, these small but powerful organizations have increased their donations and sales, gained more influence over their audience, found new ways to share their message, and created strategies that set them up for long-term success.
How Rugby and Sports can give you the toughness to start a business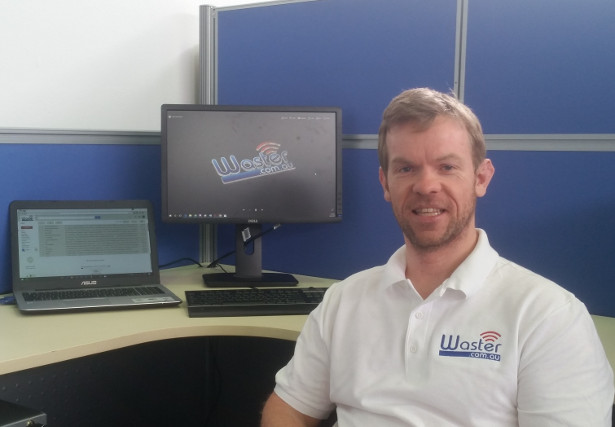 Waste and rubbish collection can be a pretty tough business – but when you've been in a scrum on a cold, muddy day – there are not many challenges you would not take on.
Waster.com.au is an Australian online business that provides waste and recycling services to small and medium businesses. Their big differentiator is that they offer flexible agreements (i.e. so small customers do not need to sign long term contracts) and that they focus on recycling so as to keep customer costs down and help the environment.
The business was started by Warrenpoint, Co. Down native Aodhan MacCathmhaoil. Aodhan trained for a while with Newry Rugby Club: :"I went training for a few weeks, but was amazed how hard the hits were. I remember one small guy – I thought this would be easy, but he put me on my back". My business partner now is a New Zealander and I have to listen to how great the All Blacks are every day! I hope the Lions can produce some good results this year to keep him quiet for a while"
After realising how tough rugby was – Aodhan took up amateur boxing and found it less tough than the rugby pitch. After that – waste services should be easy!
Helping sports clubs boost recycling
Waster works with many rugby clubs and sports teams to help them boost recycling. Aodhan says" it is always good to remember that organisations can often boost recycling, whilst minimising their costs for waste" This is because the valuable commodities such as cardboard, plastic, metal etc. can be recycled.
It is a good way to engage your club members by making them aware of your recycling efforts – i.e. create a commitment towards a green club. This can of course move to the club house also. By keeping bottles and cans out of your general waste – you can greatly reduce any waste going to landfill.
We are also increasingly seeing more progressive clubs compost their food waste. Even leading restaurants are now using small composters to turn food waste into high quality compost – and this is easily something a sports club can do.
"We have talked about sponsoring a local rugby club here in Sydney – but they are quite reluctant to have Waster written on their jerseys".
What was the worst thing about working in the waste industry?
Lets be honest – sometimes the waste industry can be unpleasant. Boosting recycling and helping smaller customers is the best bit. The worst experience to date was when a customer's bin was not picked up for a few days in a row – I had to empty it myself into my van. On a hot Australian summer that is never fun. Makes even a scrum seem ok!
LEGAL & GENERAL LAUNCHES CAMPAIGN USING POWER OF SPORT TO TACKLE STIGMA OF MENTAL HEALTH IN THE WORKPLACE
· Data shows only 4% of employees who have experienced depression and 5% who have experienced anxiety feel able to talk to their manager or superior about it.
· Legal & General working with leading UK sporting personalities to raise awareness and educate around the importance of discussing mental health in the workplace
· Campaign encourages action and provides key resources from experts
Legal & General, the FTSE 100 insurer, has today launched a campaign that will use sport to raise awareness, educate, and encourage action around reducing the stigma of mental health in the workplace.
Working with renowned sporting personalities who are also mental health advocates such as rugby union referee Nigel Owens, Team GB Gold medal-winning hockey players Kate and Helen Richardson-Walsh and former Premier League footballer Clarke Carlisle, Legal & General's campaign encourages employees and employers to think that "talking about mental health is not a red card offence".
Research by Legal & General has shown that only 4% of employees who have experienced depression and 5% who have experienced anxiety feel able to talk to their manager or superior about it, yet a huge 78% of employers believed their employees to be comfortable discussing such problems at work.
Legal & General's "Not a Red Card Offence", launched to coincide with Mental Health Awareness Week, will feature short films that showcase the importance of creating an environment in the workplace that encourages open discussion and understanding about mental health. Using the connection to the values and camaraderie in sport, the films focus on the necessity of conversations between employees and employers, which often fail to happen due to stigma, fear or lack of education and understanding on the issue.
Nigel Owens, world-renowned rugby referee, said: "It's important for me that people don't feel embarrassed or ashamed if they experience a mental health issue. It's not a sign of weakness, in fact accepting it and talking about it, is a sign of great strength. And when you do start talking to people you often find others who are talking about it or have experienced something similar, and you realise it's quite common. I didn't think twice about supporting this campaign."
The campaign aims to go beyond social media by launching a dedicated microsite www.legalandgeneral.com/notaredcard, which provides resources, key information and additional content from the sports personalities taking part. Legal & General is working with expert organisations, such as MIND, CLASP and City Mental Health Alliance, linking information on the site to services available to employees and employers alike.
Legal & General has recently launched its Mental Health First Aiders programme and will be launching line manager Computer Based Training during Mental Health Awareness Week. In 2013 Legal & General signed the pledge with Time to Change, a major anti-stigma programme run by the charities Mind and Rethink Mental Illness, and funded by the Department of Health and Comic Relief. These two new initiatives are part of their continued commitment to the health and wellbeing of their employees.
Nigel Wilson, CEO, Legal & General, said: "The importance of encouraging people to be open about mental health issues and tackling the stigma attached with discussing them cannot be understated. This new campaign aims to help employees who may be suffering from mental health issues feel confident enough to approach their manager or a colleague for support, and to provide employers with guidance around how to spot the signs of an issue and so help that individual address it.
"Legal & General is 100% committed to focusing on mental health as part of our health and wellbeing programme. Making positive changes to improve our mental and physical health is something we are passionate about. I am grateful to the many sports personalities who are supporting our campaign to help raise awareness of this and particularly to those who are sharing their own experiences of mental health issues. Throughout our campaign we will hear more inspirational stories, as well as what we at Legal & General are doing to continue to support our employees' mental wellbeing."
Decisions, the Power To Overcome Self-Defeating Behavior, >> www.thesuccesscorps.com by Sean Douglas, U.S. Air Force Veteran, Motivational & Inspirational Speaker, Master Resilience Trainer, Life Coach, & Author.

Mental, emotional, Social, And Spiritual Resilience.
Sean Douglas is a U.S. Air Force Veteran, a Certified Master Resilience Trainer, Inspirational Speaker, Radio Show Host, Life Coach, and Author, with over 10,000 hours of speaking and training time. He inspires the uninspired, and motivates you to "Live Your Brand" so that you can grow personally and professionally. He teaches Mental, Physical, Social, and Spiritual Resilience Skills that empowers you to withstand, recover, and grow through adversity, stress, and life's changing demands. Sean equips people with the tools necessary to live EPIC lives.
Sean spent four years as an Air Force Basic Training Drill Instructor where he developed over 600 young men and women into military leaders. Not surprisingly, he is energetic and passionate about inspiring others to succeed. Sean's highly interactive training develops the participants' skills in the domains of Resilience, and leaves people better equipped to manage change effectively. He is the sole author of the book titled "Decisions: The Power To Overcome Self-Defeating Behaviors." Learn more at www.TheSuccessCorps.com.
Sean's new book titled Decisions: The Power To Overcome Self-Defeating Behaviors will help you identify areas in your life you may be lacking in.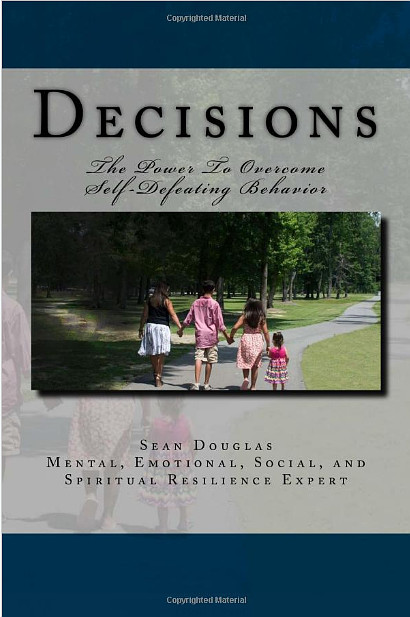 We all have self-defeating behaviors that hold us back from achieving success.  Learn how to overcome these behaviors and rise to your fullest potential.  This book WILL change your life.  The result is you learning how to live an EPIC life, and stop defeating yourself before you even begin.
Sean Douglas
U.S. Air Force Veteran, Motivational & Inspirational Speaker, Master Resilience Trainer, Life Coach, & Author
Www.TheSuccessCorps.com
www.Facebook.com/SeanDouglasSpeaks
www.LinkedIn.com/in/sean-douglas-a0890473
www.Amazon.com/author/seandouglas
My Book -www.Amazon.com/gp/aw/d/1532943865?vs=1
My Radio Show -www.BlogTalkRadio.com/LifeTransformationRadio
www.Elevate4Success.com
www.StoneHouseConsultingllc.com

Magic Whiteboard Notebook ™ is the original and best reusable notebook.  >> www.magicwhiteboard.co.uk
Magic Whiteboard Notebook ™ is the original and best reusable notebook. INCLUDES a black Staedtler correctable dry erase pen and dry erase pen.
Magic Whiteboard Notebook ™ combines a notebook with a whiteboard to create an erasable and reusable whiteboard notebook. Watch a 1 minute video demo of A4 Magic Notebook
Super smooth wipeable paper 140 GSM
Hardback – Spiral Bound
Alternative to Show Me Board and laptop whiteboards
Plain and perforated – tears out to A4 size
40 erasable and reusable pages
Use any dry marker or correctable Staedtler marker
No smudging when you close the reusable notebook
Easy to wipe clean with a tissue, magic wipe or pencil eraser
Sheets are printable in laser printers
Reusable whiteboard notebooks are an alternative to mini whiteboards and Show Me Boards
Forest Friendly
See more at > www.magicwhiteboard.co.uk/product/magic-whiteboard-notebook-reusable-whiteboard-notebook/#video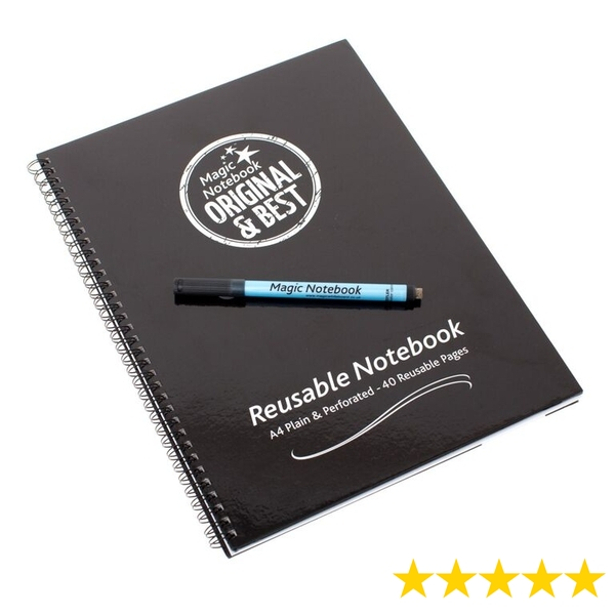 Reusable Magic Whiteboard Notebook ™ Patent Granted 2015. Reusable whiteboard Magic Notebook™ pages don't smudge and are easy to wipe clean.
A4 reusable notebook, 40 perforated reusable pages.
You can use reusable A4 Magic Whiteboard Notebooks ™ as school notebooks for numeracy and literacy. Reusable whiteboard notebooks are an alternative to mini whiteboards and Show Me Boards.
Use reusable whiteboard notebooks for taking messages and notes, for a fun children's and kids notebook, a coaching notebook for tactics, a kitchen notebook for shopping lists and a consultant notebook for work.
The pages in the reusable notebook don't smudge when you close the notebook.
If you want the ink to NOT rub when you rub your finger over the ink we RECOMMEND you use a black Staedtler correctable dry erase pen, available to order.
When you use a correctable dry erase pen the ink dries after 10 seconds and will not smudge. If you want to make any changes or corrections to your work use the eraser on end of pen to erase your work. Watch the 1 minute video to see how this works.
You can easily tear out the perforated pages.
Reusable notebooks are great for writing notes, mindmapping, taking phone messages, mind mapping, generating ideas, to do lists, playing games, doodling, for writing at school and for doing homework and 1 to 1 coaching sessions. It is a handy and portable school notebook.
Write on Magic Whiteboard Notebook ™ with any dry erase marker or correctable marker, wipe clean and reuse. Dry erase markers erase cleanly and leave no smudging or smears.
Erase your work with the eraser on the dry marker, use a pencil ersaser or use a Magic Wipe or a tissue.
You can easily tear out the perforated pages and print to the A4 Magic Notebook ™ sheets using a laser printer. You can create your own reusable calandars, reusable weekly planners and reusable to do lists.
Reusable Magic Notebooks are useful for people with dyslexia because you can easily make changes to your work.

11"Magic" Years since Dragons Den Success and 1 million rolls ! Magic Whiteboard , a portable whiteboard on a roll, clings to any hard flat surface, no marks, write on Magic Whiteboard with any dry whiteboard marker, wipe clean and reuse! > www.magicwhiteboard.co.uk
It is now 11 years since Magic Whiteboard appeared on Dragons' Den and received £100,000 investment in August 2008 from Theo Paphitis and Deborah Meaden. Magic Whiteboard is now one of the most successful investments from Dragons' Den.
Magic Whiteboard is an innovative portable whiteboard on a roll that sticks to any flat surface using static and leaves no marks on the walls. It is erasable and reusable and you use with normal dry whiteboard pens.
Magic Whiteboard is used by rugby teams and coaches to draw team tactics in the dressing room and is used by the RFU at Twickenham and the Rugby Sevens use on tour.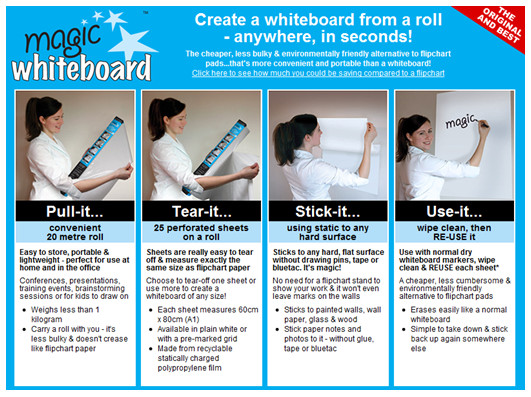 Magic Whiteboard is portable and lightweight, weighs only 0.8kg per 25 sheet roll. Ideally for use when playing away or on the coach. Magic Whiteboard clings to glass, windows, walls and doors. A0, A1 and A4 sizes available.
1 roll of A1 Magic Whiteboard (25 sheets) costs £33.99. Available online at www.magicwhiteboard.co.uk,
235 Ryman Stationery stores, Amazon and Office Depot.
For more information have a look at our webpage www.magicwhiteboard.co.uk, ring us on 01905 451552
or email at sales@magicwhiteboard.co.uk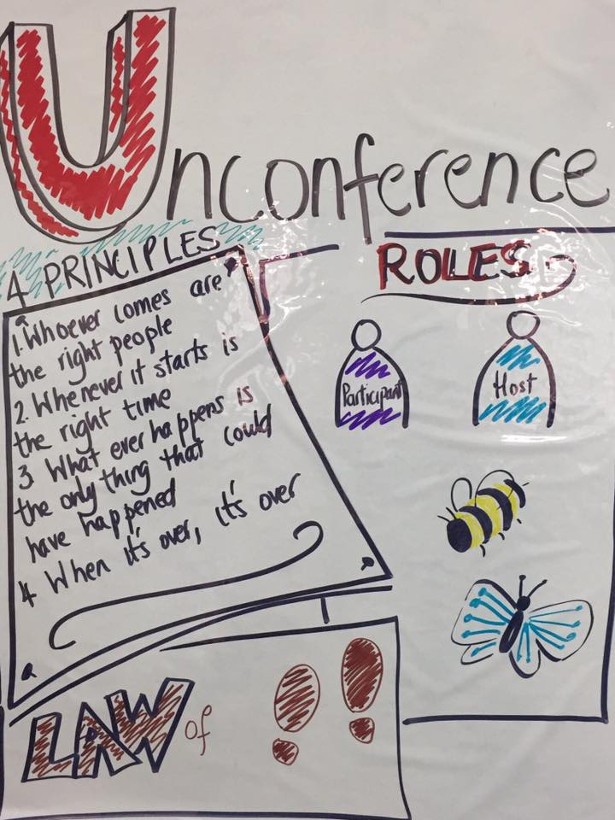 |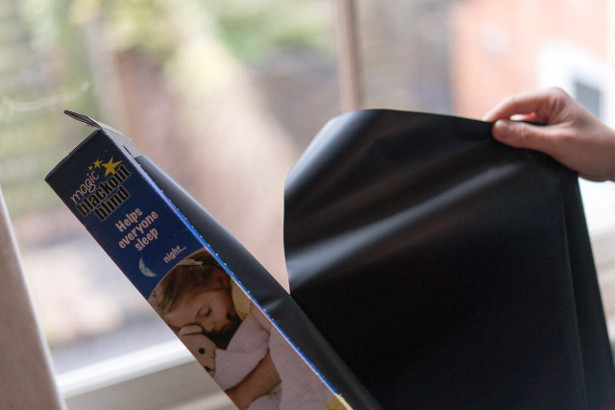 |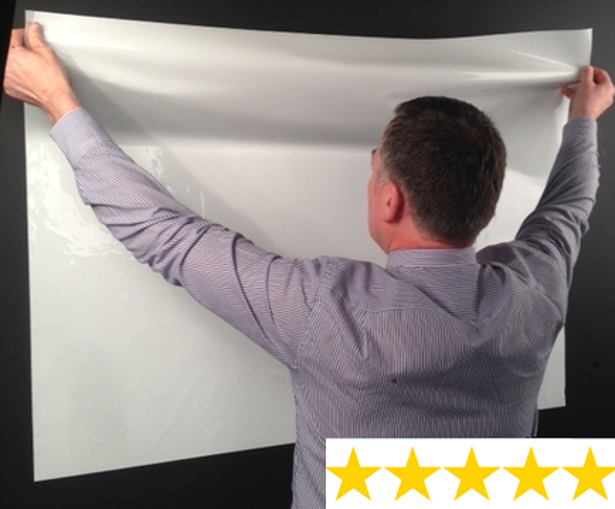 |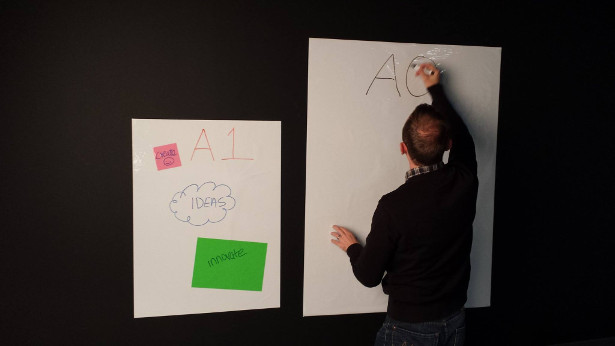 Social442 CELEBRATES HUGELY SUCCESSFUL FIRST YEAR WITH 18K SUBSCRIBERS
The Football Website that has 50 times more club updates and fan interaction
than BBC and Sky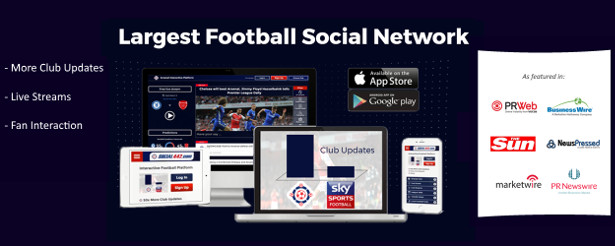 Social442 celebrates its first year with over 18,000
subscribers spending 30% more time on their website than Twitter and 360%
more time than Sportlobster. This is driven by the football fan website
boasting 50 times more club updates and fan interaction than BBC or Sky
Sports.
Social 442 is the first online platform that allows football fans to
interact with real-time updates, get access to live streams but also watch
live goals within a matter of minutes. Fans can also connect and interact
with their friends and others on the site to chat about a team's
performance, access and share the latest club news and much more.
Everything is in one place which helps explain why Social442's on platform
time is 360% higher than Sportlobster. The average football would need to
visit 7 or more sites to get access to all the content that they get on
Social442.
Social442 also ensures local games have never been more visible enabling
fans to add their local team, providing the players names, a fans section
and allow their local community to follow and get involved. The team's
manager can also manage the team on the site so they can see who can attend,
who can't make it and visualise the starting formation – all in one place.
They can upload images and video clips from the game, player profiles and
event fixtures.
The founder of Social442, Alam Hosseinbor, highlights the platform's key
USPs: "Describing Social442 as the Facebook of football would be a
disservice. Those platforms claiming to be so have come and gone. They were
replicas of existing social networking sites which were originally designed
for general self expression, not for football.
"This is key, as the success of Social442 is due to it being carefully
engineered around football thinking and engagement, culminating in its
ability to offer fifty times more football club updates than sites like BBC
and Sky Sports."
Social442 can be downloaded for free from the app store and Google play.
Registration is also free.
www.Social442.com
https://play.google.com/store/apps/details?id=com.social442.app
https://itunes.apple.com/app/apple-store/id1086291409
https://www.facebook.com/social442football/
https://twitter.com/social442
4-U-Nique Publishing

4-U-Nique Publishing was created while I was in talks with a major publishing company about releasing my first books "You Ain't Hungry Until I'm Starving." The more I found out about traditional publishers and the process of publishing, I decided the self-publishing route was a better option for me. When I first went the self-publishing route, I realized how challenging it is to find a good and affordable editor. With this knowledge I set off to create a hybrid-publishing company which focuses on providing authors with various publishing services, as well as allowing them to keep their publishing rights and providing them with higher royalties than other publishing companies. If you check out the company's webpage www.4-U-NiquePublishing.com, you will see how we are unique in our product as well as services.
Passport 4 Change

Passport 4 Change is a fun and educational tooth fairy adventure. During a trip to the airport, I asked my 5 year old niece where she would go of she could go anywhere in the world. She thought for a moment and said, "Target!"
In an attempt to make her world bigger, I created Passport 4 Change.
My niece called me a few weeks later and said, "Aunt Tiffany! My first tooth just fell out and the tooth fairy was just in England having tea with the Queen and she left me British Pounds!"
My product includes, 20 real foreign coins, my world map, a personalized tooth fairy pillow and a passport box where the child will store their coins. When the child has filled the book with the coins brought by the tooth fairy, they can remove the pages and insert their own passport to begin their own adventures
Passport 4 Change teaches map skills, math, geography, foreign currency and exposes children to different cultures and traditions. My hope is that Passport 4 Change will spark and interest in children and bridge a gap with what may be unfamiliar. I hope to promote curiosity and inspire children to dream big. Passport 4 Change is a global approach to connecting with one another
In an effort to give more, a portion of each sale is going toward scholarships for students study abroad programs
www.passport4change.com
www.coolcrutches.com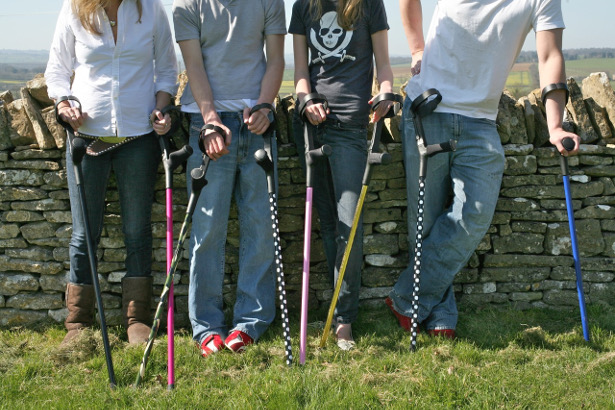 In 2005, whilst studying at Edinburgh University, Amelia Braddell, aged 19, had a quad bike accident which changed her life forever. Unfortunately, Amelia was thrown from the quad bike and landed at an angle which resulted in a smashed T12 vertebra. Immediately she lost all feeling and movement from her waist down and it very quickly became apparent she had sustained a severe injury.
Following the accident, the doctors confirmed she had an incomplete spinal injury, meaning although she hadn't severed her spinal column, there was no guarantee she would regain all feeling and movement. Whilst they anticipated her being physically able to walk again eventually, this would be aided by crutches at best and at worst in a wheelchair. It was clear, crutches and a wheelchair were to be a permanent fact of life.
Not only was this an enormous shock but the doctors highlighted it was a time sensitive injury which meant the first 6 months' rehabilitation was key to determining Amelia's long term mobility.
Whilst Amelia suffered limited movement and feeling from her waist down she was determined to get back on her feet and beat the odds. Following a stabilising operation Amelia was airlifted to Stoke Mandeville for further surgery before starting physio. 3 months on, Amelia was assigned to a physio and the ball was firmly in her court. Whilst the mental adjustment was enormous, what was unexpected was the lack of comfort & stability in NHS walking aids, namely crutches. They were painful to use, unstable, clicked every step of the way and were hideous to look at. After the first few weeks upright, Amelia's hands were ruined with blisters and rehab turned to bed rest to allow these to heal.
Amelia and her parents were understandably frustrated, knowing the first 6 months were the most crucial they could not believe uncomfortable crutches and blisters were potentially going to be the reason for limited recovery. Immediately Amelia's mother Clare set about sourcing a pair of comfortable crutches to get Amelia back on her feet. After sourcing a pair of plain black ergonomic crutches from a European supplier, Amelia was up and back to her physio with no more blisters! With a new lease of life both Clare & Amelia felt there was more they could do. Armed with just this one pair it very quickly became apparent there was a demand for comfortable crutches and Amelia was inundated with requests to borrow her crutches and details of where they had come from. It was clear, there was a huge demand for comfortable, silent and sleek crutches.
With a long stretch of rehab in front of her and an advised year out from university, Amelia and Clare were keen to start a project to help others in a similar position. Using information gathered from patients and friends, they tweaked the design of her crutches to add a comfortable grip to the ergonomic handle, arm cuff & most importantly developed a range of colours and patterns. Their mission was simple, to provide a better product with a better image to reflect a person's personality not injury or disability. In the words of Harry Winston 'People will stare, make it worth their while'.
The company has been running for over 9 years now and the duo have two main bases; one in the UK and one in the US. Whilst the road has been long and not bump free, the mental strength Amelia has built rivals the physical strength she has regained. With nerves still growing albeit slowly, Amelia is hopeful that one day she will be unaided when walking but in the meantime, she continues to work with her mother to provide the best crutches possible for those with both long and short term injuries to help improve lifestyles and confidence regardless of injuries, conditions or disabilities.
Cool Crutches can create any design on crutches including team colours and logos, to find out more information about their personalised crutches please visit www.coolcrutches.com.
www.freedom-makers.com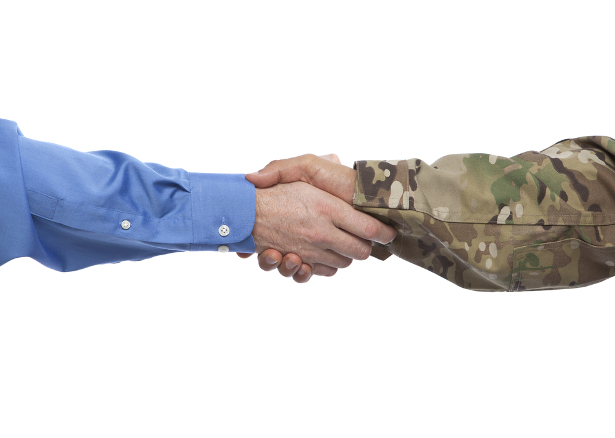 Laura Renner is the founder of Freedom Makers Virtual Assistant Services, which provides military spouses as virtual assistants to small business owners. She developed this idea after coming across many small business owners who needed super part-time help and knowing how military spouses struggle to build careers due to their constant moves. More information can be found at www.freedom-makers.com. Laura graduated from the U.S. Air Force Academy with a Bachelor's of Science in English and a minor in Chinese-Mandarin. She served as a Public Affairs officer before leaving the Air Force to earn an International MBA from the University of Chicago Booth School of Business. She has worked for fifteen years dealing directly with people in foreign and public relations, education and human resources. Laura very much enjoys traveling, running, and story-worthy adventures!
WashOS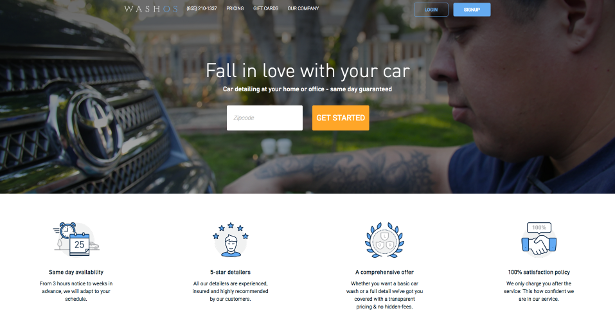 WashOS, the first– and with now over 20,000 SoCal users- largest auto detailing app in Southern California, is in rapid growth mode as the weather warms up and the skies clear. In 2016, WashOS detailed more than 10,000 cars through their near-waterless car wash alternatives in LA and Orange County. In addition to being super convenient, WashOS is also incredibly eco-friendly– using just one gallon of water per car. The car detailing industry is huge: 1 million cars are washed every day in California and the market is growing at 8 percent per year, with search volume doubling in the last year alone.
WashOS is a Los Angeles-based startup with a strong tech backbone which delivers mobile car washes using professionally trained detailers to various areas in SoCal via its app and website. All detailers are fully insured, graduate from the WashOS Academy and undergo an extensive background check to guarantee 100 percent satisfaction for customers. Additionally, with the "WashOS Academy," a free training program that identifies the best who will get to wear the WashOS shirt, the company is ensuring premium quality, customer satisfaction and promoting lucrative job opportunities for locals.
Though currently confined to Southern California, WashOS will be expanding to San Francisco and the Bay Area after closing its seed round of funding in the next month. Following a Series A funding round, the company plans to scale nationally within the next year.
Washos is available for download on iOS through the App Store and Android on Google Play. Please visit www.washos.com for more .
​
www.magfirst.com
A Digital Magazine Design and App Development Company. Creating engaging digital experiences with meaningful impact for publishers and their audience. MagFirst is a one of a kind company which helps independent publishers, entrepreneurs and content creators to publish their own digital magazine with ease.
About Jain Karan: Jain Karan is a design entrepreneur with expertise in Digital Publishing and Brand Communications. He currently serves as the Founder & CEO of MagFirst – a company helping entrepreneurs, brands, and content creators launch their Digital magazine and reach a global audience. With a presence in Bangalore and New York, Magfirst provides turnkey Digital publishing Design & Development solution. He also serves as the Creative Director for Foundr – A company that caters to aspiring entrepreneurs through diverse digital products. Before launching Magfirst, Karan started a Brand Naming agency called Enamus and an e-commerce business for premium gaming products. He is instrumental in launching 25+ digital magazines with over 200+ magazine issues. He has handled branding and launch of over 20+ brands over the years. His clients are mainly based out of Australia and USA. Karan's work lies at the intersection of design and technology and is empowered by brand communication and publishing innovation. He strongly believes in helping organizations make better decisions through design-based initiatives. His work has been critically acclaimed across various media.
What makes a great wine? New philosophy of "vinotype"
GREAT WINE, Inc.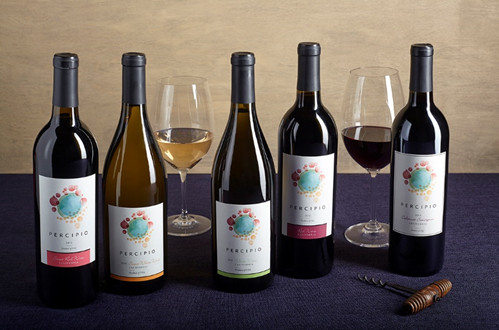 GREAT WINE produces wine to start a new conversation about wine – what is your wine character or "vinotype?" By seeking the best possible wine sources to create delicious, healthy wines at a great price, GREAT WINE inspires clients to discover their unique preferences and perspectives by providing them with wines that cater to the tastes of different "vinotypes." It is GREAT WINE's goal to give respect to the uniqueness of individuals and uniqueness of each wine.
The first collection is named "PERCIPIO." The word can mean "perception" in Latin, but it also includes notions of "feeling," "observation," "instinct," and "experience." This multifaceted concept perfectly encapsulates the rich culture and intention behind PERCIPIO and the wine varies GREAT WINE offers: winemakers involved are artisans who carefully select grapes nurtured in the warm sunlight in California; they also inject delicate flavors of teas such as pu-erh and jasmine into the wines. This makes PERCIPIO truly is a message from the company to recognize the uniqueness of individuals and of each wine.
Left to right: PERCIPIO Sweet Red Wine, PERCIPIO Sweet White Wine, PERCIPIO White Wine, PERCIPIO Red Wine, PERCIPIO Cabernet Sauvignon.
When GREAT WINE, Inc. was founded in 2015, the management team unanimously decided that wines offered would cater to individual taste. This set the direction of production and marketing. "PERCIPIO" as a wine collection was an embodiment of this idea. Accompanied with the wine collection were personalized gift options and custom-made packaging.
Besides adopting groundbreaking technology in winemaking, GREAT WINE also collaborates with myVinotype – a smart wine recommendation platform for wine-related businesses and connoisseurs to learn more about clients' "vinotype," i.e. wine preferences and sensory abilities of people. Launched in 2011, myVinotype first started as a website widget and a consumer survey. By 2016, the platform has launched an iOS app, and has become available in eight languages worldwide. Webinar on Wine Business Education will also be available to subscribers of the platform.
To learn more, please follow us on social media platforms.
Website: www.greatwineusa.com
Facebook: www.facebook.com/greatwineusa
Instagram: www.instagram.com/greatwineusa
Twitter: www.twitter.com/greatwineusa
No matter where you are from,
we welcome you to join us on this journey of discovery.
Conversation is the genesis;
your taste and reflections are what lingers all the way through.

www.121with.com Social Media Competition 20 Mobile Phone Power-Banks to 20 winners & A No 1 PRIZE a £100 GIFT VOUCHER OF THE WINNERS CHOICE !

FACEBOOK | TWITTER | LINKEDIN  | INSTAGRAM
121with… the online marketplace where experts, professionals, and enthusiasts can connect with people needing their expertise via pay-per minute 1-2-1 video calls.
We've 'teamed' up with 121with – the new online marketplace where 'know-how' on any subject or matter can be shared & sold by experts (the Providers) to those searching it (the Seekers) via live interactive video.
We're giving away 20 mobile phone power-banks to 20 lucky winners. Plus one winner will get the ulti-mate prize – a £100 gift voucher of their choice.
Sound good? Then get entering…
The 121with Social Media Competition
Instructions
How to enter – enter via Facebook, Twitter or Instagram
FACEBOOK
1. SIGN-UP, FOLLOW & SHARE
• Sign-up as a SEEKER or a PROVIDER on www.121with.com (it takes less than two minutes to register and is free)
• Follow us on Facebook (@121with)
• Share our Provider Video to your friends and include the hashtag – #121
2. SCORE A TRY
• Tag 5 x friends within the 'COMMENTS' who you think could be a Provider of know-how on the 121with platform.
3. SCORE A CONVERSION – double your chances of winning!
• Tag 2 x MORE friends within the 'COMMENTS' who you think could be a Provider of know-how on the 121with platform.
4. SCORE A GOAL KICK – triple your chances of winning!
• Tag 3 x MORE friends within the 'COMMENTS' who you think could be a Provider of know-how in the platform.
TWITTER
1. SIGN-UP, FOLLOW & SHARE
• Sign-up as a SEEKER or a PROVIDER on www.121with.com.
• Follow us on Twitter (@121with).
• Share our Provider Video to your friends and include the hashtag – #121.
2. SCORE A TRY
• Get 5 x retweets of your post by encouraging others to share it.
3. SCORE A CONVERSION
• Get 2 x MORE retweets of your post by encouraging others to share it.
4. SCORE A GOAL KICK
• Get 3 x MORE retweets of your post by encouraging others to share it.
INSTAGRAM
1. SIGN-UP, FOLLOW & SHARE
• Sign-Up as a SEEKER or a PROVIDER on www.121with.com.
• Follow us on Instagram (@121with).
• Share our Provider Video to your friends and include the hashtag – #121.
2. SCORE A TRY
• Get 5 x re-shares of your post by encouraging people to share it.
3. SCORE A CONVERSION
• Get 2 x MORE re-shares of your post by encouraging people to share it.
4. SCORE A GOAL KICK
• Get 3 x MORE re-shares of your post by encouraging people to share it.
ABOUT 121with
Seeking know-how? At 121with… it could not be easier to find and connect with the people you need. Simply ……
1) Find know-how: Search for the right professional, expert or enthusiast for your needs.
2) Select the right know-how: Check rates, availability, location and read reviews of all Providers.
3) Have your 1-2-1: Chat online via text, audio or face-to-face via video with your Provider.
Anytime … Anywhere … Any device … Any topic
Have know-how to sell?
Create your own Provider Account and become part of the 121with online marketplace for selling your professional skills, knowledge, hobbies and passions.
1) A entirely free to join place to advertise and sell your know-how to customers and clients wherever they are.
2) More flexibility to decide where and when you want to work.
3) A simple and easy to use platform offering you the chance to earn online via per minute video and audio calls.
4) Inbuilt statements and fully secure 3rd party payment and banking through Stripe removing all the hassle and concern of invoices and bank transfers.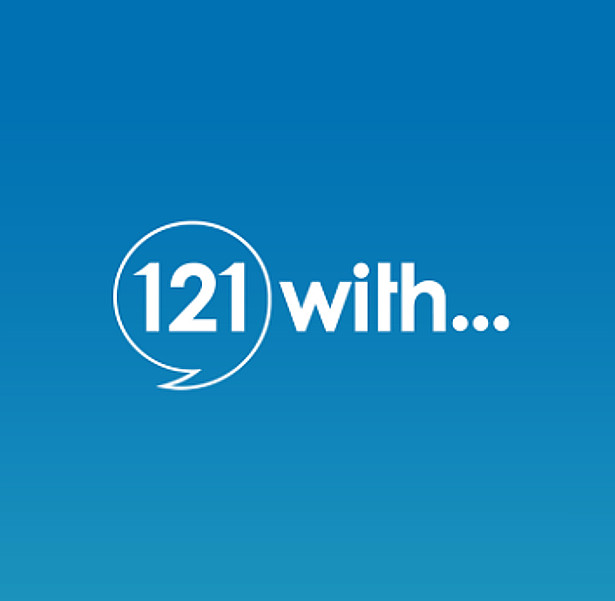 bigDAWGS promotions
www.bigDAWGS.ca

Creating marketing materials since 2009 and we've continued to innovate new products since then. It all started when our founder and CEO Edgar Davin wanted to improve direct mail campaigns and print marketing. He founded bigDAWGS promotions using technology that he himself engineered, designed, and developed.
In its early days, bigDAWGS promotions mainly created musical greeting cards and have them produced in-house. Production began to expand to different materials including sound postcards, magazine inserts with sound, and products that take advantage of light sensor in sound modules.
Today, bigDAWGS promotions has taken it up a notch with the addition of LCD video mailers – custom greeting cards with an embedded LCD screen. We also create business cards with USB webkeys and NFC inlays. USB webkeys are connected to a computer to link people to a specific website. NFC inlays, on the other hand, are paper-thin materials that you can tap with your mobile phone to perform different mobile functions like talk-to-call or linking to your website.
bigDAWGS promotions has helped hundreds of companies and individuals gain more subscribers and increase the reach of their brand. We still continue to create new innovations to better improve digital and print marketing.
The Exposure Co.
www.theexposure.co
We are Australia's first full service Influencer Marketing agency working world wide. My co-founder and I started with nothing but a side project and grew it into a business.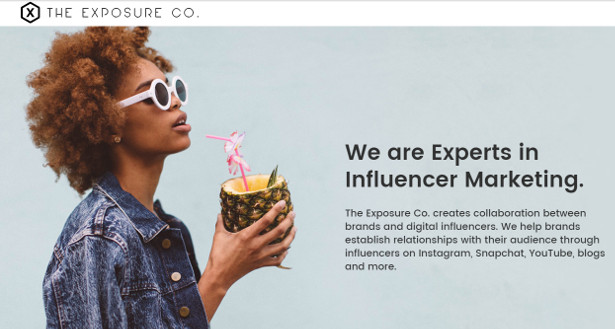 Meet the startup that's helping customers sell without leaving their homes…
www.vintagecashcow.co.uk

Online re-commerce expert Vintage Cash Cow has been buying people's unloved vintage items for 12 months and already has over 15,000 registered users.
Consumers are flocking to the website in a bid to declutter their homes, particularly the baby boomer generation who have traditionally struggled with eBay and other online selling alternatives.
Customers request a free welcome pack containing pre-paid postage labels, a brochure and sorting bags. They pack up their items and drop them at the post office or arrange a free doorstep collection through Vintage Cash Cow.
When the parcel arrives at the Leeds facility the customer is notified. Later that same day they'll be sent their offer. Customers can decide to accept the offer and be paid the same day or they can choose to get their items sent back free of charge.
Unlike Music Magpie, Ziffit, We Buy Books and other such companies, consumers are not given an up-front price before sending their belongings. Vintage pieces need to be appraised by eye as there are many factors that will determine an item's value. This makes trust more important than ever and the company has worked hard to build this up since launching. Independent review site Trust Pilot has been instrumental in helping others decide to use the service. Vintage Cash Cow now sits at a score of 9.6 with over 550 5* reviews.
In 2016 Co-Founders David Weaver and Antony Charman opened the doors of their start up for the first time:
"It was a strange day. There we were, sat in this warehouse we'd just leased. We sent out over 30 welcome packs the week before." Says David Weaver.
"We'd been waiting for about 7 days, and nothing." Antony adds.
"There was a knock at the door and we just sat there looking at each oth er." David laughs
"I thought it was the landlord" Antony chuckles "You can imagine the look on our faces when it's a huge Parcel Force van, it's only got parcels in it from our customers!"
"We were gobsmacked." Admits David "We thought it would take longer for things to start coming in. Since then it's never stopped."
Vintage Cash Cow have hit a number of key milestones in the last 12 months:
Paid over £230,000 out to customers
Hired 16 full time staff
Launched a new website
Gathered over 550 independent 5* reviews from customers on TrustPilot
So what does the rest of 2017 look like for this Leeds based startup?
"Well, we will be in at least two new countries by the end of the year. We're planning a soft launch in the Netherlands by July." Says David.
"I would really love to be buying a wider range of items." Says Antony. "I've been a lover of all things vintage from a very young age. I can't wait to start buying art and glass and a whole range of other things that we just aren't set up for at the moment."
With ambitious plans to grow on all fronts 2017 will be a pivotal year for Vintage Cash Cow. With two excellent entrepreneurs behind it this is definitely a startup to watch.
www.CashForPurses.com

In 2013 we started a company called CashForPurses.com, to buy and sell high-end women's handbags. We have found a sweet-spot in profitability and giving back, by launching many cause-based, outside-the-box creative campaigns.
We started with $6,000, a vision, and a gorilla marketing strategy to make it happen. Our Cash for Purses business has almost a full chapter case study in the 6th edition of The New Rules of Marketing & PR, by David Meerman Scott, and Wiley Publishing.
One of our most successful campaigns can be seen here: http://www.huffingtonpost.com/2013/03/05/lindsay-lohan-money-handbags_n_2812435.html
We call our strategy the "Fortune at the bottom of the pyra mid," balancing giving back and profitability.
Our most successful gorilla marketing strategy is a term we coined, called "Newsjacking," where we inject our product or service into a breaking news story to benefit our company and a cause. We leverage activism as a commodity. We are one of the few companies that has mastered this to the extent of mainstream press in outlets such as CNN, Fox, Bloomberg, Wall Street Journal, Forbes and more, to the tune of over 20,000 new clients and over $2,500,000 in revenue from free exposure.
Just 2 recently I spoke to an audience of more than 2,000 business owners from 49 countries at Tony Robbins' Business Mastery in West Palm Beach, Florida, all about using cause-based gorilla marketing to bootstrap your business, the fortune at the bottom of the pyramid and how to "pay it forward" and win at the same time!
Here are links to all social media (330,000+ followers) where I wi ll share this content if selected, as well as emailed to my 80,000+ subscribers, followed by a press-release.
https://www.facebook.com/officialtrentsilver
https://www.instagram.com/trent_silver/
https://www.linkedin.com/in/trentsilver
Care Calling Now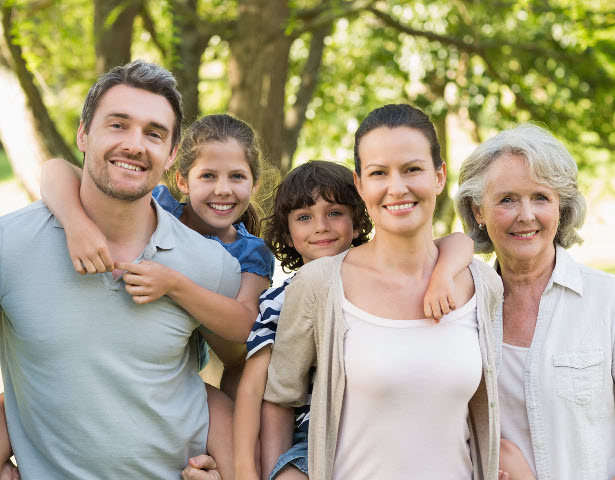 Care calling now was created as a result of seeing a need to allow vulnerable elderly people to remain independent in their own home longer.
Our mission is to help an elderly parent or loved one to stay in their own home longer, feel safe and to give their family peace of mind knowing that they are okay.
When we were in our mid 40's we found ourselves in the so-called "Sandwich Generation"
The "Sandwich Generation" is a generation of people who are caring and making decisions for both, their children and their elderly parent or parents.
The average "Sandwich Generationer" is a 49 year old woman with a full time job as well as taking care of her children, her husband and at least one parent or grandparent.
Not surprisingly she's twice as likely as her peers, who are not over "stuffed" with parental care responsibilities, to report "debilitating stress" levels.
With the economic and emotional strain that can accompany the responsibility of caring for multiple generations of family members many "Sandwich Generationers" have moments where they wonder "why" they've taken on so much!
This is certainly how we felt…
Recently I said to Ian, "I don't want our kids to have to go through what we did with our parents", the guilt, the fear and the worry of us living alone and being safe later in life. What if there was a way our kids could check in on us without having to make time to call us every day? We don't want to be a burden to them.
That's when we came up with the idea of CareCallingNow… an automated daily welfare check by phone service that calls your loved one, on your behalf, to make sure they are okay. If they don't answer it notifies an alternate contact, like a neighbour for example, to go check on them.
We created CareCallingNow so that children could stop worrying and feeling guilty because you didn't find the time to call their elderly parent or loved one every day… CareCallingNow will do it for them!
CareCallingNow's mission is to help your loved one stay in their own home longer and ensure they are safe… at the same time giving you the peace of mind you need.
Ian's mum lived about a 1000 miles away. We had the best of intentions but realistically we were never going to have time to call her every day, even though we knew we should.
We purchased my mother a medical alert device, which mum could hang around her neck and the theory was that she would press it in case of an emergency. The problem was that she rarely wore it.
We thought we were doing something to make her feel safe living at home alone and at the same time it provided us with peace of mind. We all chipped in and purchased it but it didn't work that well and at that time there were no other alternatives.
One day she had a mini stroke in the bathroom, and fell again and even if she had been wearing the necklace, she wouldn't have been able to push the button as she was "paralysed."
She was there for about 2 days before she was found.
How bad did we feel???
How good would it have been if CareCallingNow had been around then!!!
CareCallingNow would have notified one of her neighbours to check on her when she didn't answer her daily call as well as notifying us.
I believe this happens all the time and is becoming more common because so many people are isolated. So many people in units don't even know who their neighbours' are. The world is getting busier and people are more stressed. Families don't have the time to look after their elderly nowadays and so often, hospitals are finding elderly brought in with conditions because there has been no one to check up on them.
The automated service allows a busy person, who is unable to check in on their elderly family or friends, to have peace of mind and potentially save lives.
One or two calls can be made per day at a time that is pre-determined by the loved one. All the loved one needs to do is push any number key on their phone to acknowledge that they are ok.
Three attempts will be made and if no one answers, there are up to two alternates where either a neighbour, church group or service close by will be notified.
Every so often you hear of those horror stories of people being found dead, in their home alone, days, weeks and even years after they died because no one noticed.
However in talking to other people whose elderly loved one has died at home alone, after a fall or accident, 4 DAYS is not uncommon for them to wait…these falls do not all end in death but hospitalisation for severe dehydration is the very least that can be expected.
So now that our children are grown, and left home, we decided it was time to offer a simple proactive alternative that would not rely on someone else to "stumble" across your elderly parent or loved one that has fallen and has been unable to get off the floor unassisted and is lying there waiting for someone to notice.
That is why we created CareCallingNow because we don't want you to have to go through the stress that we did, and carry the burden of guilt…that we should have done more!
We are proud of what we have created and look forward to helping your elderly parent or loved one to feel safe and give you the peace of mind you are searching for.
 Box For Monkeys.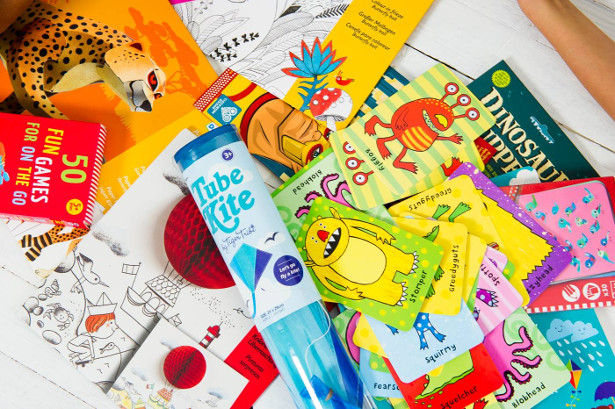 We send out fun, educational and screen free activities to kids. All the kids get games to play, craft activities, colouring in, books to read.
There was a time before the screen option for kids where kids played, made things and were encouraged to be creative. We want to bring this back!
www.boxformonkeys.com

www.earlylingo.com
Early Lingo is pleased to present…
The new Early Lingo Language Learning apps, featuring our entire foreign language curriculum in digital format. For ages 3-9.
Features include:
• Award-winning videos
• Interactive lessons
• Flashcards
• Written test section
• Guided learning experience
• Total immersion method
Now available in Spanish, French, English, Italian and German. Mandarin Chinese and more languages coming soon!
App Icons here
(Screen Shots)
(Link to the video of app)
The Early Lingo Language Learning App for Kids contains our entire curriculum — featuring award winning videos, workbooks and flashcards, all new interactive games, lessons and a written test feature developed exclusively for Early Lingo. Using a guided learning experience, children are able to unlock adventures but only after completing interactive exercises, games and videos from the park to the city. Each lesson builds upon the last and reinforces previous activities. Designed for ages 3-9, the program grows with your child. It's now available in Spanish, French, Italian, German and English. Mandarin Chinese and more languages are coming soon.
Early Lingo is the foreign language learning system for children aged 0-9 years. Launched in 2011, products include online apps, videos, dry erase workbooks, flashcards and written tests. Currently available in Spanish, French, Italian, Mandarin Chinese, German and English, Early Lingo products are sold in the U.S., Canada, Europe, Middle East and Asia. The Early Lingo Learning System is currently used in schools in Fiji, Europe and the U.S. with plans for expansion.
makepositive Secures £1m Funding Round

makepositive, a London-based consultancy that helps firms to make better use of Salesforce, has raised £1m, made up of £800k in equity finance plus a £200k loan facility from P2P provider RateSetter Business Finance. The additional funding has enabled the business to invest in consultants, sales and marketing as well as in R & D to support the creation of new solutions on the Salesforce platform.
Salesforce has over 150,000 business customers and has made over 100 acquisitions since it launched in 1999, and makepositive has become the company's leading domestic implementation partner in the UK. makepositive helps UK companies to get the most value out of Salesforce's products – not only implementing them but also designing custom solutions to work around them and integrating them with other tools and programmes. Last year makepositive was the only European company to win a Salesforce Global Innovation Award. All this has translated into steady expansion and multi-million pound projects.
makepositive had already won contracts from firms like FT.com and American Express, and the latest funding round has enabled it to increase its workforce from 80 to 125.
"With our investment in R&D, we are hoping to build out our Intellectual Property to provide cost-effective and innovative solutions for our customers", explained Director Matt Cooksley. "We will be re-investing constantly in that whole process to continue to expand our position in the market: We have plans to raise our staff headcount from 125 to 200 in the near future."
"The whole process of raising money was smooth and efficient, but what was really special was the way RateSetter took the trouble to understand our business and its needs – something, I think, that came out of their due-diligence procedures. The resulting facility didn't feel like a loan from, say, a bank, but more like an investment from a supportive partner."
Paul Marston, Managing Director of RateSetter Commercial Finance, which provided a £200k 5-year facility to makepositive.com, said: "This is the sort of successful company, with massive potential and a huge appetite for growth, that should be provided with the right sort of finance to support its ambitions. We stand ready and able to match those aspirations with a quick and efficient route to the cash they need to fuel their continuing development and expansion."

Property Entrepreneur & Author Rob Moore explains to readers how to build a large property portfolio starting from zero or minus sum financial position! www.progressiveproperty.co.uk

TWITTER | FACEBOOK | YOUTUBE | INSTAGRAM
Rob Moore is a 7 x best- selling Property Author, public speaker, entrepreneur, and multi-million- pound Property Investor.
He co-owns Progressive Property which is the UK's leading property education company.
However, it wasn't always that way, in 2005 he was struggling to make ends meet as an Artist, selling his work for less than it was worth. He built up debt of over £50,000 after leaving University, and had become frustrated and reclusive, feeling that he was missing something and there was more to life than money worries and unhappiness. His parents were publicans and Rob would help out to earn money for his rent.
In 2006 he co- founded the UK's biggest property education company- Progressive Property with Mark Homer and has since helped over 100,000 entrepreneurs towards achieving extensive property portfolios, including consulting for many established Multi-millionaires and keynoting at some of the UK's most important business events.
Rob's personal portfolio consist of over 700 properties to date.
Lord Alan Sugar at a recent Progressive Property event was heard to lament, "While I was messing around with the F.A these young property guys were making a fortune, it was a waste of my time and talent' .
The one word that gets used to describe Rob over and over is Disruptive. Rob's 'Disruptive Entrepreneur' is the UKs biggest business podcast with 400,000+ subscribers in 174 countries and Qantas airlines fliers.
At just 37, Rob is literally top of his game and keen to pass on his insider knowledge to others looking to get into business on a shoestring budget.
About Rob Moore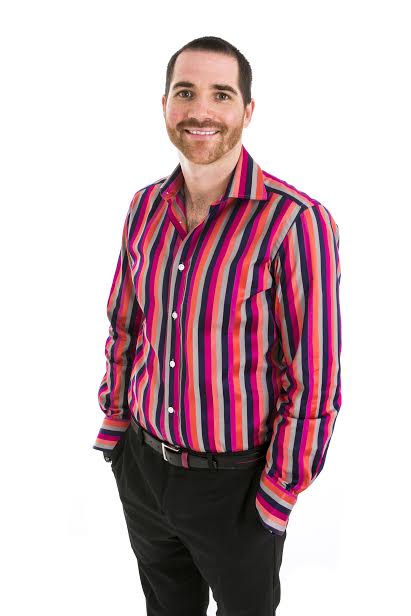 Lord Alan Sugar at a recent Progressive Property event was heard to lament, "While I was messing around with the F.A these young property guys were making a fortune, it was a waste of my time and talent' .
The one word that gets used to describe Rob over and over is Disruptive. Rob's 'Disruptive Entrepreneur' is the UKs biggest business podcast with 400,000+ subscribers in 174 countries and Qantas airlines fliers. He has interviewed many successful business guests and says,"there are hundreds of other podcasts who will pump the same old spiel about entrepreneurship and property investments but I want prospective entrepreneurs to know that by being 'Disruptive, (striving for more, questioning everything, continually learning, shaking things up and pushing the boundaries of convention). they can be bigger and greater, as an entrepreneur and businessperson; he has over 100,000 entrepreneurs who are testament to this.
Rob is a die- hard, passionate 'work(play)-a-holic,' and a family man who believes if you crave new, want to prove the sceptics wrong and give a real meaning and legacy to your life, "then get informed.
Ignorance isn't bliss, it's ignorance "– Rob Moore
DIESEL STILL PREFERRED BY CAR HIRE CUSTOMERS
Europcar UK analysis of customers of 'Model Guaranteed' service sees diesel the preferred choice – and appetite for electric slowly building
www.europcar.co.uk
Europcar UK, a subsidiary of Europcar Group, the European leader in vehicle rental services and a major player in mobility markets, has released new data* about the fuel and transmission preferences of customers using its 'Model Guaranteed' service. Perhaps surprisingly given the current focus on the environmental impact of diesel, the majority of customers using the service said they preferred this fuel option to others.
Nearly two thirds of motorists (63%) surveyed by Europcar UK said they would prefer diesel when hiring a car. However 78% said they would not want to hire electric.
"We are working hard to overcome motorists' 'range anxiety' about electric vehicles", explained Gary Smith, Managing Director, Europcar UK Group. "It is also interesting to see the continued appetite for diesel despite recent government and media focus on this fuel. It appears that UK motorists are wise to the fact that the newest diesels – Euro 6 – which make up all of the Europcar UK fleet are widely regarded as delivering great fuel economy as well as reducing CO2 emissions."
The Euro 6 standard introduced in September 2015 aims to reduce levels of harmful car and van exhaust emissions, both in petrol and diesel cars. And the government's recently published proposals for improving air quality across the UK clearly state that the new Euro 6 diesels will not face any penalty charges anywhere in the UK.
Available from many of the UK's busiest airports, Europcar's 'Model Guaranteed' service, makes the journey even easier for leisure drivers and business travellers alike by guaranteeing that the driver will get exactly the model they booked.
Europcar UK's Model Guaranteed service now includes the following cars:
VW Golf Manual – Heathrow, Gatwick, Edinburgh, Glasgow, Bristol, Luton, Manchester, Stansted, Liverpool, Aberdeen, Inverness, Birmingham, Belfast City & International, Southampton and Newcastle airports
VW Golf Automatic – Heathrow, Gatwick, Edinburgh, Glasgow, Bristol, Luton, Manchester and Stansted airports
Mercedes A Class – Heathrow, Gatwick, Edinburgh, Glasgow, Bristol, Luton, Manchester and Stansted airports
Audi A1 Manual – London Heathrow and Gatwick airports
VW Tiguan manual – Edinburgh and Glasgow airports
Nissan X-Trail manual – Edinburgh and Glasgow airports
"Some people want to book a model with which they are already familiar for a stress-free drive; others want to know that their hire car will give them the capacity – for people and luggage – that they need", added Gary Smith. "With at least 24 hours' notice, Europcar customers can book the specific make and model of car they want, knowing that's what they'll get and that it will fit their requirements for a stress-free trip."
*Europcar analysis of customers, conducted February 2017
Changing careers to follow a dream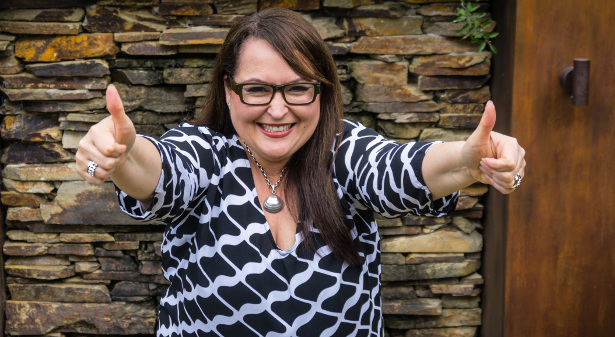 We go to school, get a good education and then enter the wild woolly world of working intent on making our mark. Quite often it is something we fall into. For others, their career path was pre-ordained; something they had they sights set on early.
The wonderful thing about life in the 21st century, is we are no longer stuck on the one job for the rest of our lives unlike our grandparents and great-grandparents. These days, we are more liking to change jobs up to seven times in our working life and more likely to end up doing something we are passionate about rather than just earning an income.
For finance broker, Deb Smith her career pivot saw her leave a highly successful career in retail and marketing to start in a totally new field – finance broking.
"If I was going to put it all on the line, it had to be for something I was passionate about. I moved into finance broking because my purpose is to help people create a wealthy life .. and helping them invest in property was a good step," she explained.
"I'd been working like a crazy person, kicking goals, never settling for second best until I hit a wall. I just knew the moment had come to take the plunge to work my own business. I kicked a few tyres until I embraced my love of investing, real estate and people. This combination led me to mortgage broking. I am now one of the top mortgage brokers in the country.
And … she has proved to be outstanding. Deb's success is as a broker is underpinned by a love of helping people. For her, it is not just all about making money; it is about helping people create a wealthy life.
"That doesn't just mean making money. It is a holistic picture of life – of good health, relationships and the things that make you happy," she said.
"My mission has evolved into educating women about financial literacy. I meet so many who have no idea about money or what to do with it. I created a website Create A Wealthy Life to educate and empower with tips and ideas to help women be more financially secure.
"You know, even in the 21st century, women still earn less than men. Women face so many financial challenges men do not. It boggles my mind women are still paid less and financially hindered by having a family. This is not about having a go at men; I want to educate women so they take responsibility for their journey."
Many women (and men) have an innate fear around wealth and money …. operating from a place of scarcity. Deb's advice is not gender specific … anyone following her steps can make a dent into their financial future.
"I am a strong believer in the importance of education and making sure my clients understand how home loans work, how they are structured and why she recommends certain products. It's all about getting the foundations right so people can achieve their short and long-term goals," Deb said.
Her advice for people looking create a wealthy life …
Hurdles can be overcome
1. Take responsibility for your financial literacy. Understand how your mortgage works, how to budget and save, find out tools that can help you learn about money management. Everyone fears that awful word – budget – but if done right it is not going without everything, it is modifying the way you spend your pennies. I review my clients home loans every 12 months on their behalf and sometimes they are amazed at how we can negotiate better rates and this can save thousands of dollars in interest.
2. Belief systems. Address the ones around money. Look at why you say "I'm scared of money", or "I never touched money, I don't know what to do with it." Or" Money is the root of all evil.". There are emotional reasons why you think that way. I love money and I think this is a healthy attitude, it allows it to flow my way!
3. Hang with the right people. Connect with successful women through networking groups or MeetUps; find out what they do to grow their wealth and financial security.
4. Get advice. Seek out expert advice from professionals who can help you set up a savings strategy (while still leaving some money to have fun). If you are in business, understand your cash flow and numbers. It is not enough to leave it up to someone else; you must keep your finger on the pulse.
5. Ditch bad debt. Get rid of it. Credit cards, Personal loans. Buy now, pay later. These eat into your savings and affect your borrowing capacity."
"I am no feminist and I love working with men as much as women. I just want to see more people living life to the max. When you are dealing with money, especially other people's, you have to care," Deb said.
www.createawealthylife.com.au
Facebook @CreateWealthyLife
CoverWallet is the easiest way to understand, buy and manage insurance for your small business.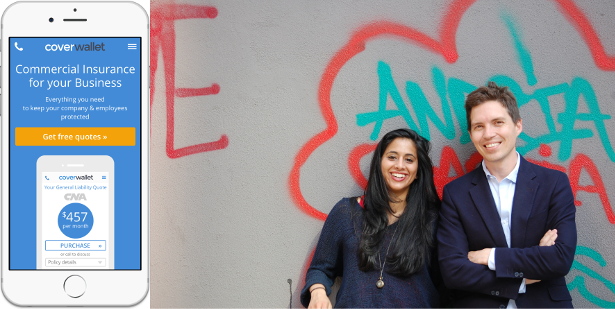 We combine data, design and technology to help business owners deal with their insurance needs with a few clicks, whether from their phone or online.
With an intelligent assessment system and concierge-like service, CoverWallet saves time and provides peace of mind by making it simple to find the right policies and manage your coverage. Restaurants, consultants, startups, and small businesses in every industry need insurance, and CoverWallet is a simple solution to handle all your risks.
Education:
Simply enter a few pieces of information about your business to immediately see coverage recommendations, adoption rate by similar businesses, and average pricing. Our team of licensed experts are available for free one-on-one consultations for those interested in tailored advice or that have questions.
Digital Quoting:
Forget the traditional insurance purchase cycle. CoverWallet's digital quoting and purchasing process brings coverage into the 21st century. What used to take weeks can be accomplished in minutes. From your phone or online, you can receive a quote for free, customized to your business's specific situation.
Management Platform:
CoverWallet's online platform provides a better customer experience, through online education, tailored service, and digital management capabilities. Upload policies, receive notifications, update coverage, request certificates, and track policy information for all third parties (vendors, contractors, etc). No more faxing documents or waiting on an agent to close a deal. All the information you needs is online, tracked in a single place.
Coverage:
We're currently helping clients manage a varied set of commercial insurance policies such as general liability, commercial property, workers compensation, directors and officers, professional liability, errors and omissions, and cyber liability coverages. Whatever your business needs, we're here to make sure you're protected.
For more information, please visit www.coverwallet.com or give us a call at (646) 844-9933.
Thinking about starting your own direct selling business?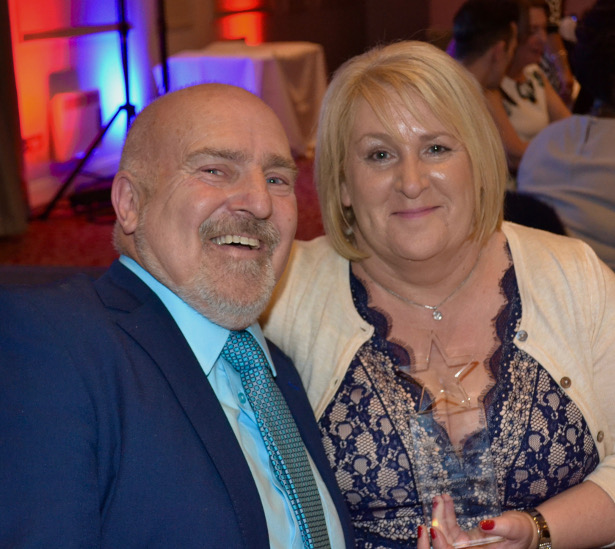 The appeal of direct selling is its flexibility – it's something you can do around a full- or part-time job, while the little ones are napping, around your studies, or even during your lunch break. It's your business so you can choose how much time you want to put into it – 51% of direct sellers spend less than 10 hours per week on their business. With direct selling, the more you put in, the more you'll get out of it, but the great thing is that this is entirely up to you.
62% of the UK's 400,000 direct sellers have another job, and 95% only do it part-time, so it is a very popular choice for a flexible composite career. For anyone looking for a little monthly top-up, it could be ideal. Here are a few need-to-know things:
• Always choose a reputable company – look for the Direct Selling Association's logo. All member companies of the DSA sign a code of conduct which ensures they uphold ethical trading standards. By choosing a member company, you and your customers will be protected by the DSA.
• Expect that not everyone will say yes – you will often hear the word 'no', but this does not mean failure. Stay positive and think of it as another reason to move onto the next 'yes'.
• Don't pay more than £200 for a starter kit – it is easy and relatively cheap to start your own direct selling business – on average £100 for a business kit and sample products. The law prevents the initial outlay to be over £200, and a DSA member will never ask you for more in the first seven days. Starter kits often contain products to a much higher value and many companies even charge nothing for this.
Lynda Mills, Director General of the Direct Selling Association
For more information on direct selling, visit the Direct Selling Association website: www.dsa.org.uk.
Peace of mind on the road with Jolt this Summer…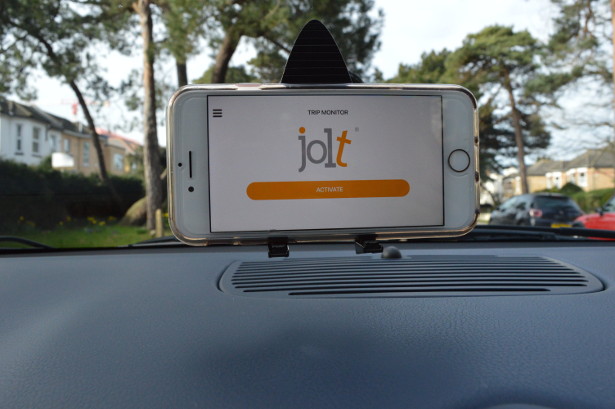 With the brighter weather upon us and summer holidays just around the corner, many Brits will be planning their UK breaks, journeys to the airport and sunny day-trips to the beach. Joltmycar is a revolutionary new app for drivers, promoting road safety and providing peace of mind for you and your family whilst out on your travels.
Video technology is making a significant contribution towards safer roads with research suggesting that dashcam users are half as likely to be involved in an accident as other drivers*. However, expensive and bulky video equipment might be putting you off purchasing such a product. We have a solution! Free to download, JOLT turns your smartphone into a high functioning dashcam that immediately records and stores information when your vehicle is involved in an accident.
Put simply, the app records looped video and monitors components within your phone, so when you are involved in an accident, the software saves the video footage and lots of supporting data. Following an incident, all your data is formatted at Jolt HQ and compiled into a package of information that is almost instantly made available to you on our secure server.
You then have the ability to directly transfer this information to your insurer, while you are still at the scene of an accident, to quickly and efficiently deal with your claim. The package that you can send to your insurer includes video of the entire event, along with everything needed to make a liability decision, saving you both precious time and money.
Mark Robinson, CEO of Joltmycar commented: "Most incidents are reported well after an accident when the parties have left the scene. Insurers can do little else but to accept the word of their policy holder, who might have a different view to the other party.
"Our ability to send a completed accident claim, including video, to an insurer and the company fleet manager within 12 seconds of the incident, dramatically reduces the window for fraudulent claims to appear. It also provides empirical evidence to an insurer meaning knock for knock claims are less likely to be agreed".
Joltmycar is the world's first free dashcam app with an integrated accident management platform. For more information, visit: www.joltmycar.com/ref/INTMTS96V
*Research commissioned by Joltmycar – August 2015 – July 2016. Total sample size was 20,000 adults. Statistical analysis was conducted by Imperious Technologies Limited
HOSTESS WITH THE MOST-STRESS: TIME POOR BRITS SUFFERING SOCIALISING SLUMP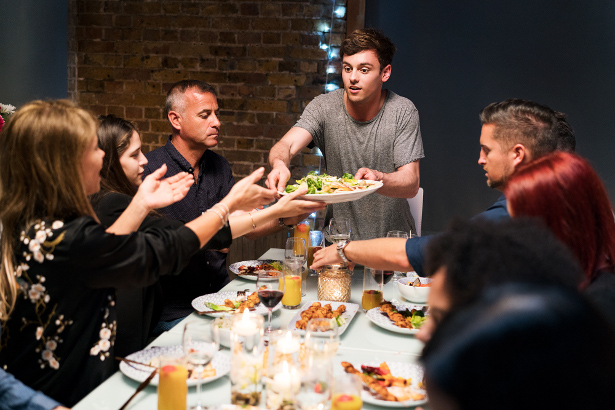 • Poll reveals the top hosting hassles that are taking the fun out of planning social gatherings
• Brits believe it takes a whopping 204 hours to plan a simple dinner for friends and family
• Tom Daley partners with Argos to inspire people to make the most of spare time with the help of the retailer's Fast Track same-day delivery service
Time poor Brits could be missing out on making the most of moments with friends and family this summer, as day-to-day family life (38 per cent) and work commitments (29 per cent) put the squeeze on planning social gatherings.
Despite this, a poll released today by leading online retailer Argos shows we're a nation of social butterflies, with nearly six in ten (57 per cent) wishing they could get together with loved ones more often – and a third (30 per cent) saying they enjoy nothing more.
The study of over 2,000 Brits revealed hosts get cold feet over the time it takes to plan, believing it takes, on average, 8.5 days (204 hours) of planning time to pull off a dinner party with aplomb.
For nearly a third (28 per cent), not having the right items to cater for guests, such as enough tables, chairs, kitchenware and tableware were major barriers.
Lack of creative inspiration in the kitchen affected one fifth (18 per cent), who struggled to know what to put on their menu to impress.
When asked what would make Brits more likely to entertain, guaranteed good weather (41 per cent), having more time (39 per cent) and getting everything you need that same day (19 per cent) topped the poll.
Olympic diver and food fanatic, Tom Daley, has teamed up with Argos to demonstrate how easy and quickly it is to entertain, surprising 20 of his followers at a pop-up supper club – created in just one day.
Diving in at the deep end, Tom surprises and delights his hungry guests with a selection of best-loved recipes from his hugely successful debut cookbook, 'Tom's Daily Plan'.
Tom Daley said: "My training schedule is so hectic, it's hard to put aside time to plan for socialising – on the rare times I get a day off, I'm more likely to ring up friends and family and invite them round that day!"
"The Fast Track challenge was probably the quickest I've ever turned a dinner party around. It was a bit touch and go for some of it, but it just goes to show, with a little creativity and same day delivery it can be done as fast as you need it!"
Dan Elton, brand director at Argos, said: "Brits love nothing more than getting together with family and friends, but many of us find the planning and organising of it daunting. In reality, it can take just a matter of hours; whether it's a new dining set, kitchen gadgets or sprucing up the garden – with our Fast Track same-day delivery service, if our customers want it today, they can get it today."
Cocolife
www.thecocolife.com.au
Cocolife began only a few years ago when Bernadette decided to make her health a priority – she was 26 and working full time as a corporate lawyer. Now, Cocolife is known as Australia's premium brand of organic virgin coconut oil and its hero product, the Cocolife Premium Virgin Coconut Oil Spray is making coconut oil more convenient for consumers. The Cocolife Premium Virgin Coconut Oil Spray was the first of its kind in Australia when it launched over 3 years ago – because of the way it marries Cocolife's award winning certified organic virgin coconut oil with food grade gas.
Bernadette lost over 20kg as part of her health and wellness journey, but the thing that really stood out for her was that good health is the foundation of an overall balanced, happy and productive life.
Named as 2016 Young Organic Leader by the Australian Certified Organic, Bernadette did a lot of research to educate herself on whole foods when she started this journey. She became aware of what foods nourished her body the most and began to appreciate organic food and products even more, avoiding the harmful chemicals used in processing.
That's when she rediscovered the benefits and versatility of the coconut.
During this time of discovery for her health, she was also on a journey of personal growth and empowerment. It's what lead her to self-fund her venture, Cocolife, by working weekends and after hours, and educating the market on the difference premium quality organic coconut oil can make.
www.foodiescollective.com.au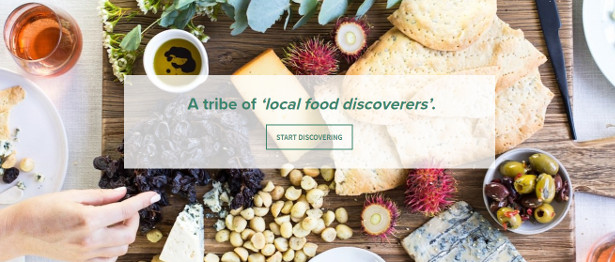 The Taste Of Local….in a box! Discover a new box of premium Australian artisan foods every 2 months!
Delivery included Australia wide.
DISCOVER | TASTE | SUPPORT LOCAL
www.divorceresource.com.au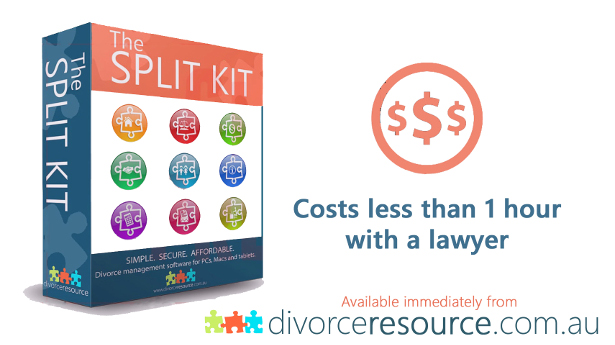 The website www.divorceresource.com.au offers support to families considering or experiencing divorce. Their Split Kit is a simple secure affordable divorce management software. The product is the only one of it's kind in the world, designed and developed in Australia, it is suitable for use in Aus, NZ, Canada, UK and any other country that follows the same path of data collection for divorce settlements.
The product doesn't apply the principles of family law, it guides the user through the process of collecting all of the relevant data and preparing the user for starting the negotiation phase, either with their ex or through mediation or legal experts effectively saving them thousands of dollars. They pay experts their hourly rate for expert opinion and not for doing basic admin tasks during the discovery process.
www.divorceresource.com.au/shop-online/product/1
REIZE
GET 40% OFF YOUR FIRST MONTH IN THE REIZE CLUB!!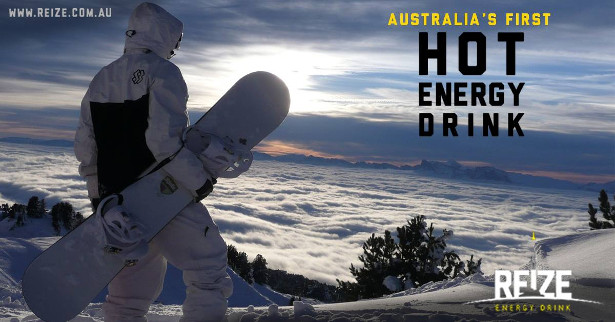 bit.ly/40offREIZE
Welcome to the world of REIZE Energy Drink! REIZE is redefining the way people buy and drink energy drinks. No longer are you limited to a can of fizzy drink. Now you can have it fizzy, smooth, hot or cold. The options are endless and the choice is all yours.
REIZE is a powdered energy drink that is lightweight, portable, versatile, sugar free and above all it tastes great. Sold online with free home delivery, and costing as little as 99c, it's easy to see why all of the major energy drink companies are afraid.
The good stuff that REIZE contains:
– Ginseng: Aphrodisiac, lowers blood sugar, increases immunity
– Caffeine: Give you a physical and mental edge
– Taurine: Enzyme that provides a great energy boost
– 6 different B-Group Vitamins: Great for your system. Each B-Vitamin provides a unique benefit to your body and mind
– Sugar Free: Sugar is the enemy
Join the REIZE revolution and see what all the fuss is about.
www.voices.com

I don't know if you've heard of Voices.com yet, but it has been increasingly getting more and more attention as a massively disruptive and successful tech company in the voice over and entertainment space. Voices.com was started on a napkin by a newlywed couple in their apartment and has morphed into the biggest marketplace for voice over in the world. Often described as "Airbnb for brands looking for voices", the parties are matched using a special search algorithm and projects can be completed in just 24 to 48 hours, speeding up production schedules, studio time, and saving on agents' fees, beating out the traditional way of sourcing voice-over. This is a $15 billion, 100-year-old industry, and this booming business is changing how actors, producers, creative directors, and companies like Microsoft, The Discovery Channel, Hulu, GoDaddy, Lumosity, and Reader's Digest add a voice to their brands, as well as to their commercials, videos, ads, documentaries, apps, video games, etc.
Stephanie, now the Chief Brand Officer, As background, Stephanie has contributed content to such publications a The Huffington Post, Backstage Magazine, and Upvoted, and her company has been written about in the LA Times, New York Times, Forbes Magazine, Entrepreneur Magazine, and The Wall Street Journal. Stephanie is also the author of Voice Acting for Dummies and has been listed on the PROFIT Magazine's 2013, 2015, and 2016 W100 lists, a ranking of Canada's top female entrepreneurs. She is a popular public speaker and has also been a podcast guest on various other shows in the past.
David, the CEO, has contributed content to such publications as Forbes, Entrepreneur Magazine, and the Wall Street Journal. He has also been a guest on podcast episodes for ConversionAid, Bootstrapping It, Success Harbour, and Domain Sherpa with Mike Cyger. David frequently speaks on the topics of entrepreneurship, digital marketing and advertising, and business development.
BEACON HOLIDAYS – LUXURY TRAVEL JOURNEYS
BESPOKE / CUSTOMISED TRAVEL SPECIALIST


Led by Himanshi Munshaw-Luhar, Beacon Holidays specialises in personalised journeys to exotic, cultural destinations where every day offers exciting experiences.

From ancient cities to stunning beaches, culinary tours to wildlife safaris, we'll design your luxury, travel journey to exotic destinations across the globe.
Our network of expert local guides and drivers will ensure that your experience is an authentic, cultural immersion.
www.beaconholidays.com.au
LeadCaller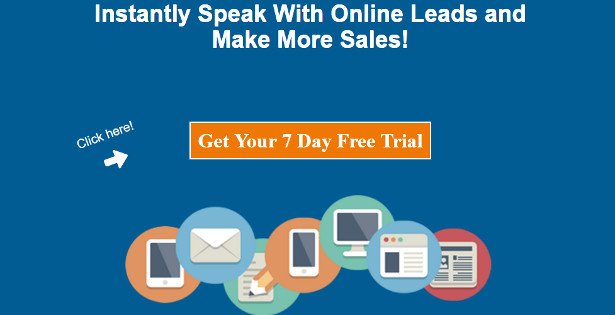 LeadCaller – latest technology tool for businesses of all sizes to improve their speed-to-contact strategy when engaging with online inquiries and to drastically improve customer experience.
The LeadCaller has been developed to meet the needs of businesses of all sizes to reduce the loss of leads to competitors, boost conversion rates and save on follow-up time. And, it has been working with massive success int he US, now the LeadCaller has been brought to the Asia/Pacific market and already receiving strong interest from sales and service based businesses and franchises alike.
Working with solo-preneurs, start-ups, spe akers/authors and right through to well established and long standing household brands, we generally work across all aspects of marketing, we provide a lot of brand positioning, business profiling PR and communications services as well as tailoring solutions to suit in order to maximise ROI on marketing investment and to drive business development.
This naturally led to realising the shortfall or missing link in the lead-to-sales cycle, which is why we have developed and are now introducing this unique communications tool to the market that allows businesses of all sizes to swiftly engage personally with their online leads which boosts conversion rates, minimises lead wastage and reduces the number of call-backs required to reach these leads. It also helps in minimising the loss of leads to competitors.
While traffic, lead generation and call-to-action as essential parts of the lead to sale cycle, often once prospects reach out, too many businesses ar e too slow to respond with research showing only around 30% of leads being called, while the majority goes to waste. We help businesses not only build brand awareness and maximise lead generation but look specifically at engagement strategy and transitioning this quickly from online to off-line in order to increase sales conversion.
www.leadcaller.com.au
Issara (www.issara.co) work with artisans to produce premium, ethically handcrafted leather goods.
The business started in Indonesia and faced a ton of difficulties in setting up the business. Two years on, they have been featured on Forbes, The Fashion Journal, TechCrunch, Tech in Asia and Carryology. Their recent crowdfunding campaign on Kickstarter raised over £22000 and was backed by Guy Kawasaki, Om Malik and Garry Tan of Y Combinator fame. Business networking has been vital for their business!
Parallel Parking
An online marketplace connecting drivers with homeowners who have unused or underutilised parking spaces.
The inspiration behind Parallel Parking was to solve an issue that was affecting me on a daily basis. There was not enough parking in Sydney and the parking that was available was too expensive.
They were fortunate to bootstrap Parallel Parking taking some small loans from family and friends. A strategy they 100% recommend to business owners before looking to take on external funding. It allows you to remain in complete control of your business from day one, it also makes you more accountable when you are dealing with either your money or family and friends. It's easy to put in 50% when you are playing with someone's else's money.
"The biggest piece of advice I can provide to other business owners is to build a strong well-rounded team from the start. If yo are building a tech company or building an app you need to have a tech founder. An app agency can not replace this; too many people outsource their 'product', and at the time their only asset to an agency and expect great results. This path will be expensive, leaving you with little control over your product. In our team, we were fortunate to have a developer, strategist and marketer. These complimentary skills played a huge part in our success to date."  Jack Perkins ( Co-Founder)
www.parallelparking.com.au
Local sports tapping into the technology trend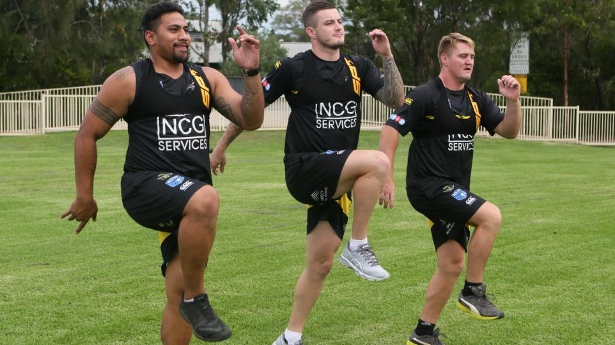 NSW Cup players Vaipuna Tia Kilifi, Dom Reardon and Magnus Stromquist wear Sports Performance Trackers while they train. Photo: Ian Svegovic
Local sports teams and clubs are now training like the pros – without the price tag. Local Australian rugby team, The Mount Pritchard Mounties Rugby League Football Club, have gone from strength to strength this season thanks to Sport Performance Tracking's (SPT) Gametraka, a new tracker that brings big team data science to the local level. They have 76 players in their system that have been tracked using 29 devices.
Gametraka is an amateur-level tracking device worn by players during training and games. It monitors their distance, speed, speed zones, heat maps and more and translates it all into easy-to-understand data for coaches. No data scientists required on the sidelines!
You may have seen similar devices worn by pro athletes – but Gametraka is 85% cheaper. They cost $299 AUD compared to the thousands for elite GPS units and make it easy to start turning data into tries, scores and wins. In fact, head performance coach, Darrin Bortho, credits the new tech for a 20% increase in team performance this season.
"The tech and statistics were monumental in helping us monitor and improve player fitness during and after the key pre-season."
In particular, Bortho has used Gametraka to improve injury management, which is incredibly important for amateur teams who do not have as many resources and support for injury prevention and recovery.
Thanks to SPT, 'The Mounties' made the grand finals in all three grades with fitness levels a cut above the rest.
PELI PRODUCTS DOUBLES SPACE AT UK, KENT FACILITY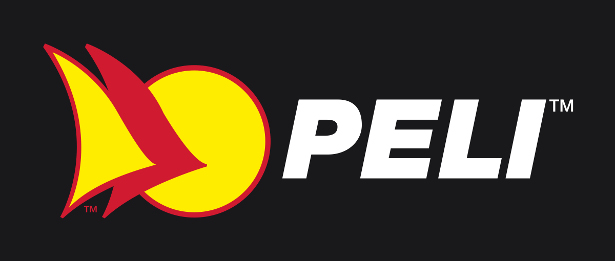 The Leader in advanced solutions for mission-critical cases makes large UK site investment Peli Products, the largest manufacturer of advanced case solutions for mission critical operations, has doubled the size of their office and facilities at its UK Engineering branch, Peli Hardigg, at Brookfield Industrial Estate, Ashford, Kent to 40,000 square feet.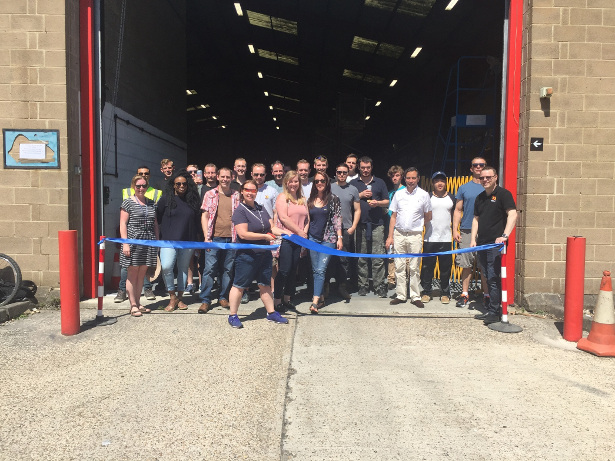 "We have enjoyed some tremendous success in the past few years and, looking forward, we anticipate this growth to further accelerate over the coming years. To address this surge in demand for our solutions we have had to not only expand and modernise our site, but also bring in the latest equipment to increase our productivity and further enhance the excellence and leading-edge of our products," says Piero Marigo, Peli Products EMEA Managing Director. Out of its facility in Ashford and across its engineering centres in Europe, Peli-Hardigg offers the widest array of
Advanced Case Solutions in the industry starting from its portfolio of more than 500 sizes of rotomolded cases. Its technical packaging division designs and manufactures reusable shipping and storage cases and containers for weapons, missiles, aero engines and spares, providing
protection in the most extreme operating conditions. An experienced team of over 30 engineers and technicians meet customer specifications and anticipate deployment conditions.

Adds Piero Marigo: "The increase in space has also allowed us to create a more efficient manufacturing process – increasing the foam fabrication and foam assembly areas as well as doubling the size of our custom design area, a true differentiator for us in the market. Engineers can customise every point of the designs of the protective system from shock and vibration attenuation to impact protection and operational logistics according to individual product specifications, usage and environmental analysis. As part of our ambitious, multi-year development plan and our focus on innovative solutions, Peli-Hardigg will also increase further the size of its engineering department over the coming months".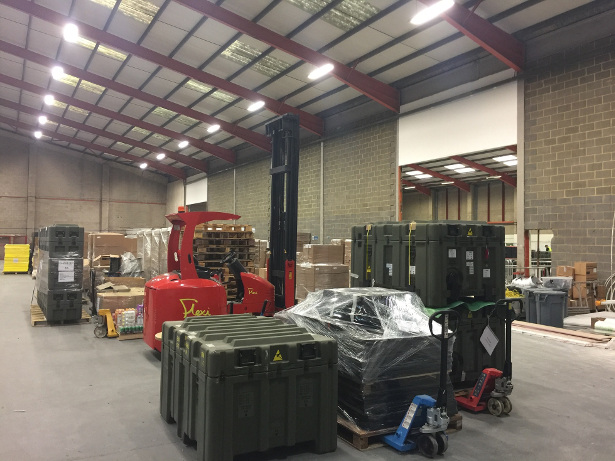 As part of the expansion – which took just ten weeks to complete – Peli Hardigg has invested in a new twin head CNC router to give further capacity for its customised foam area of the business. In addition to this, Peli has been working alongside Schmitz Foam Products BV, who in partnership have installed a foam shredder into the Peli-Hardigg facility. The foam shredder allows Peli-Hardigg to greatly reduce its waste going to landfill, allowing its biggest waste source to be fully recycled into sports impact equipment. Peli-Hardigg has been based at the Kent site since 2003. Peli-Hardigg is a division of Peli Products, S.L.U. and is the Europe, Middle East and Africa Headquarters of Pelican Products, Inc., the global leader in design and manufacture of both high-performance case solutions and advanced portable lighting systems. Peli products are used by professionals in the most demanding markets including firefighters, police, defence / military, aerospace, entertainment, industrial and consumer. Peli products are designed and built to last a lifetime. The company operates in 140 countries, with 30 offices and 6 manufacturing facilities across the globe. Peli Products is a portfolio company of Behrman Capital, a private equity investment firm based in New York and San Francisco.
For more information, visit www.Peli.com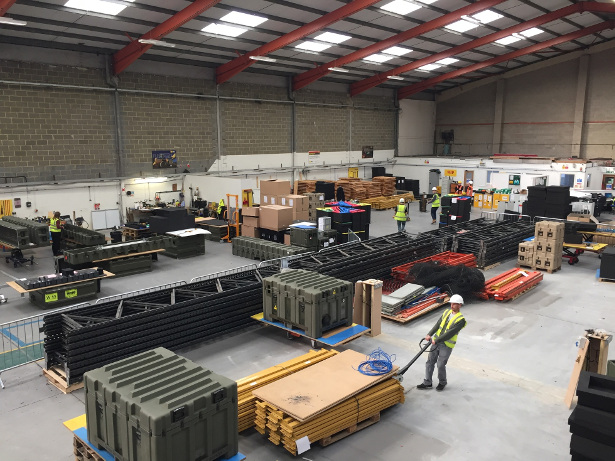 Freedom Makers is a U.S. boutique agency that provides virtual assistant services to small business owners, managers and entrepreneurs. We help our clients become more productive and focused on what matters most — growing their business — by providing reliable, trustworthy virtual assistants without the cost or hassle of hiring an onsite employee. Our services include Administration, Customer Service, Marketing, Operations and many more. We are unique in that we utilize U.S. military spouses who, due to their background, understand how to be effective and flexible to deliver top-notch service. Our founder, Laura Renner, is a veteran who founded Freedom Makers in 2015 to create freedom for business owners AND military spouses.
Our mission is to support military spouses and their families by providing them with location independent, contract employment opportunities that will be available to them whether or not their family is deployed to a new location. By offering remote virtual assistant services, Freedom Makers creates a path to stable, uninterrupted employment and income for military spouses.
Freedom Makers provides excellent customized service to entrepreneurs and small to medium-sized business owners from many different industries who need an extra set of hands to juggle the many responsibilities that come with running a business. Our management staff helps to identify opportunities to assign to a virtual assistant and provides ongoing support to ensure a successful and satisfying experience. Our virtual assistant services cover a broad range of tasks and responsibilities in the following areas:
Administrative & Bookkeeping
Email & Schedule Management
File Storage & Organization
Website & Blogging
Project Management & Training
Editing & Proofreading
Design & Graphics Creation
GMB REVEALS PUBLIC SECTOR PAY PINCH WILL COST NORTH EAST ECONOMY £700 MILLION BY 2020
'Cruel' cap on public servants' pay also self-defeating, says union
New GMB analysis reveals the Governments' public sector pay pinch will cost the North East economy a staggering £700 million in lost wages by 2020. [1]
Currently, public sector workers are subjected to a 1% pay cap – meaning that their earnings are kept below inflation.
Between 2017 and 2020, each worker will be an average of £3,300 out of pocket.
With more than 230,000 public sector workers in the North East, that amounts to £700 million less spent in the economy.
Over the full decade from 2010 to 2020, a full-time staff nurse will have lost out on over £18,000 in real terms. [2]
A recent GMB report [2] found that the Government's public sector pay policy was even more prolonged and severe than those pursued by Margaret Thatcher and John Major.
75% of voters support ending the 1% pay cap, including 69% of Conservative voters.
Billy Coates, GMB Regional Secretary, said:
"These figures show the public sector pay squeeze is not only cruel and unnecessary – it's completely self-defeating.
"Each and every public sector worker in the North East – from paramedics and teaching assistants to cleaners and council officers – will be more than £3,000 out of pocket if this cap is allowed to continue.
"That's money they need for food, bills and travel from them and their families.
"But it's also pinching £700 million from the North East economy, suppressing growth, and jobs.
"If Theresa May is serious about helping ordinary working families then she must give our army of public sector workers the long overdue fair wage they need and deserve."