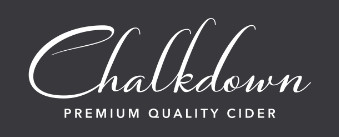 Chalkdown Cider – The Quintessential Premium, English Summertime Drink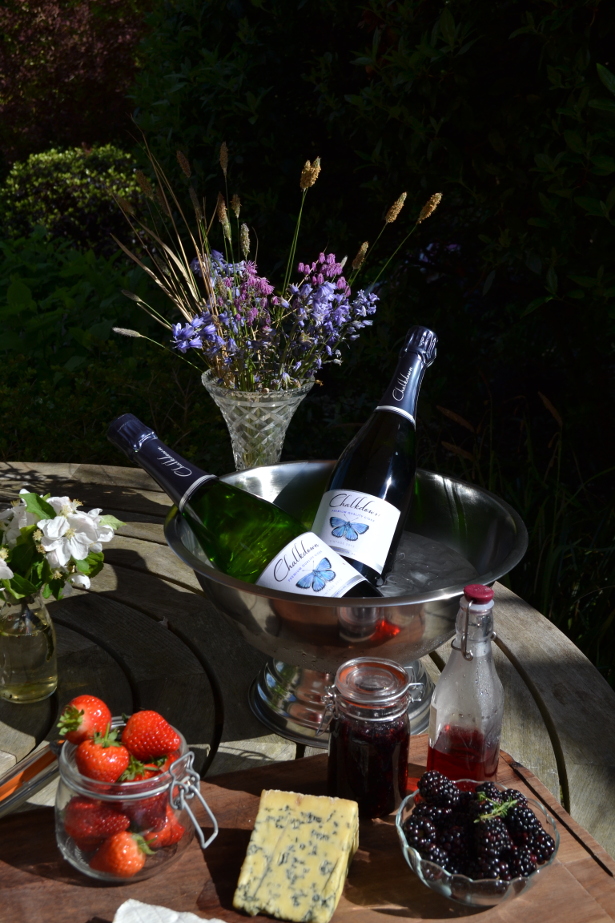 Chalkdown Cider, is the perfect drink for those long and hot summer days and evenings! Made from hand selected apples, grown in orchards across Hampshire, which are then lightly pressed and fermented in steel tanks. The cider is aged for at least six months before it is bottled, with a little bit of added sugar for the second fermentation to take place. No added CO2, it's all natural fizz! After bottling, the bottles are laid down for an additional 18 months, where the flavours develop. Chalkdown follows the 'Methode Champenoise' which is exactly how bottles of Champagne and sparkling wines are produced.
After a minimum of 12 months aging period the bottles are disgorged, by freezing the neck of the bottle, which allows the yeast to escape in a single cube of ice! The bottles are hand polished and laid down for a further three months, allowing the cork to set. From start to finish it takes two and a half years from start to finish.
Chalkdown Cider is perfect to drink on its own and can be paired with food such as tangy cheeses or cured meats. Perfect for summer picnics and celebrations.
If cocktails are your tipple, why not add a spot of fruit liqueur such as crème de cassis or even The Kings Ginger, top up with Chalkdown and serve to your friends.
You can purchase Chalkdown online at http://www.chalkdowncider.com/buy-online/  or via national retailers including; Laithwaite's, The Sunday Times Wine Club, Fortnum & Mason, selected Waitrose stores and independent retailers. RRP: £12.95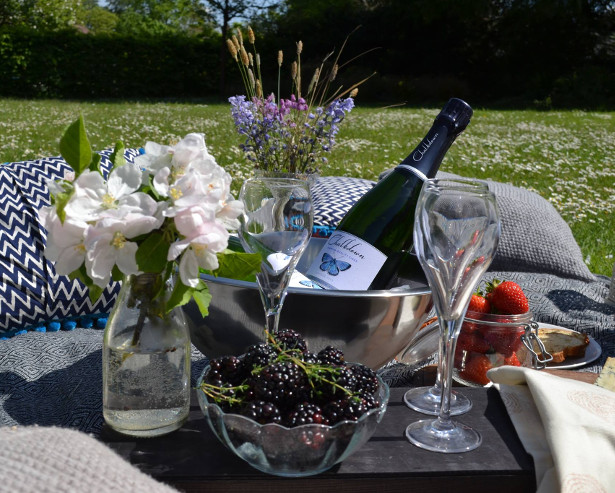 Quench your summer thirst with ION! The revolutionary ION water cooler replaces bottled water.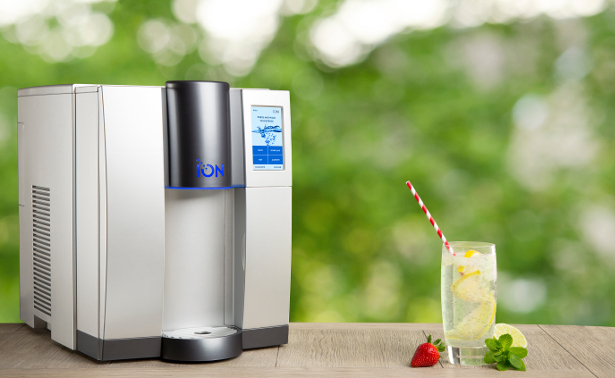 The innovative touch screen allows you to dispense freshly filtered crisp cold, piping hot, effervescent Sparkling or ambient water at the touch of the button. Ditch soda and sugary energy drinks for bubbly Sparkling with your favorite fruits. Enjoy homemade lemonade without the artificial ingredients. Create Italian sodas, cold brew coffee, fruit infused drinks, smoothies all with the help of ION. The best part? Each ION filter will keep 12,000 plastic bottles from the landfill each year. Visit www.naturalchoicewater.com for more information.
Energy Drink Recipe: Top 4 Items to Keep on Hand
1.Energy Fizz Sticks
This item from a company called Arbonne International is the best way to replace coffee and soda drinks. Not only is it alkaline forming, it will also help boost your metabolism.
Where do you buy these fabulous Fizz Sticks? Click here! Fizz sticks currently come in three flavors – Blackberry, Citrus, and Pomegranate. There are three ways to save with Arbonne Deals.
2. Phytosport: Prepare and Endure Supplement
Maintaining endurance and energy is crucial to supporting peak physical performance. Carbohydrates, D-ribose and L-carnitine support energy and help prevent the "crash" when you don't have the fuel you need. Key amino acids support nitric oxide production to help deliver oxygen to muscles and maintain healthy blood flow for optimum performance.
3. Phytosport: Complete Hydration
This product is the reason to bypass every sports drink on the grocery store shelf. Complete hydration offers a combination of 6 electrolytes to support optimal hydration for proper muscle and cell function, and to replenish electrolytes lost during exercise.
4. Phytosport: After Workout Supplement
Exercise can be tough. Without a healthy recovery, it can be difficult to bounce back. An ideal (2:1:1) ratio of branched-chain amino acids helps alleviate exercise-induced muscle soreness to support recovery. A unique antioxidant from pomegranate helps combat free radicals created during workouts, and carbohydrates help support energy recovery. Add to water, or to the Arbonne Essentials Protein Shake Mix to make a nutrient-rich recovery shake for additional muscle support and repair.
The great news about all three Phytosport products is that you purchase them as a set to save money. Click here for the Phytosport set. To save even more money on the Phytosport set, be sure to check out Arbonne Deals.
Crystal Nichols
thecrystalnichols.com
The Ultimate (Kid-Friendly) Energy Drink Recipes!
Here are the top natural energy drink recipes that are safe for kids and adults. Replace sugary sports drinks with these healthy, organic alternatives that are perfect for adults and safe for kids! Learn more about Arbonne from your local consultant.
Protein Fruit Pop
1 Cup Water
8-10 Ice Cubs
1 Cup Orange Juice
2 Tbsp Honey
2 Scoops Protein Boost
Mix everything in a blender on high until smooth.
Add to Zipzicle zip-top ice pop pouch
Freeze and enjoy. Kids love this!
Refreshing Post-Workout Energy Shake
2 Scoops Vegan Vanilla Protein Powder
5 small strawberries
6 basil leaves
Lemon juice
8 oz. unsweetened vanilla almond milk
1 stick PhytoSport after workout
Ice
Blend and enjoy.
Pomegranate Energy Pops
1 Pomegranate Fizz Stick
8 – 10 oz. water
Frozen Blueberries and Strawberries
Blend and pour into Zipzicle Zip-Top Pop Pouch
Freeze and enjoy
Hydration Pop
1 stick PhytoSport Complete Hydration
8 oz. Water
Mix together
Add to Zipzicle zip-top ice pop pouch
Freeze and enjoy. This is perfect for kids to enjoy after playtime outside.
Ultimate Energy Drink Recipe
1 stick PhytoSport Complete Hydration
1 Fizz Stick
1 bottle of water
Mix together for a drink full of electrolytes, ginseng, guarana, natural caffeine, stevia. You'll be set for energy, post-workout recovery, whatever your needs are.
Mock Kombucha Recipe
1 Fizz Stick
1 Digestion Plus
1 tbsp Apple Cider Vinegar (with the mother)
10 – 12 oz. water
Mix together and Enjoy
Fat Bomb
1 tbsp Apple Cider Vinegar
1 scoop Full Control
1 packet Digestion Plus
8 – 10 oz. water
Blend and enjoy
Energy +Vanilla Spiced Latte
Brew 1 cup Herbal Detox Tea in 8oz water
In a blender, add the following:
1 scoop of Vanilla Protein Shake Mix
1/2 cup unsweetened almond or coconut milk
1/2 teaspoon of vanilla
few drops of stevia, if desired.
Add the hot tea and blend on high to get it frothy.
Serve sprinkled with pumpkin spice (cinnamon, nutmeg)
_____
Learn more about Arbonne products from your local consultant.
Crystal Nichols
thecrystalnichols.com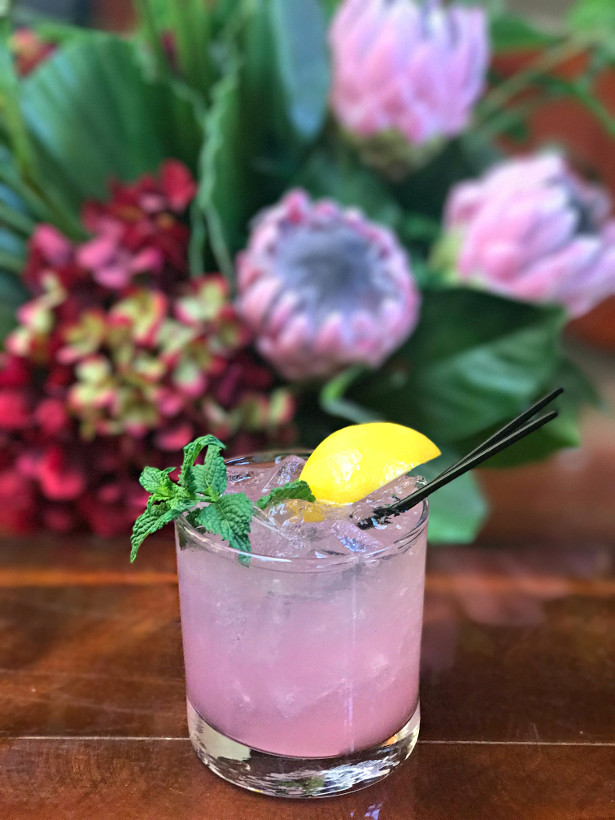 www.squawpeakhilton.com
Pointe Hilton Squaw Peak Resort is a family-friendly resort located at the foot of the Phoenix Mountain Preserve offering guests of all ages a full calendar of poolside events at River Ranch, the resort's four-acre water park, miniature golf, full-service spa and historic BBQ restaurant. The resort's cocktail program includes a variety of house infused cocktails and the guest-favorite Prickly Pear Lemon Fuzz. The popular cocktail is a light, refreshing summer mix of citrus favors balanced by cranberry juice and a hint of fresh mint.
• Baleia Wines Inge Chardonnay 2014 – the golden girl
In a newly established wine region near the small town of Vermaaklikheid along the Cape South Coast, the Joubert family has established themselves as pioneering wine producers with their unique range of Baleia Wines, showcasing true pioneering energy, commitment, passion and family values.

Baleia Wines Inge Chardonnay 2014
Baleia Wines premium flagship wine, the 2014 Inge Chardonnay symbolises the Joubert families close family ties and values as the wine is named after owners Jan-Hendrik and Lindi Jouberts' daughter, Inge.
The extraordinary piece of earth close to Africa's tip, on which the Chardonnay vines grow, contributes to this unique wine. The limestone rich soil, mountain water and delicate see breeze adds to minerality of the wine and fills it with a mouth-watering citrus fruit and dried peach taste.
This is complimented with butterscotch and toffee aromas and a lingering aftertaste of lemon and oak.
Food pairing
This cooler climate Chardonnay pairs well with a creamy mushroom chicken dish and rich soups and is available from the cellar or online at R180 per bottle.
Awards thus far
Michelangelo International Wine & Spirit Awards – Gran D'or (Dubble Gold)
Veritas Awards 2015 – Gold
It's all in the name
Following their inaugural harvest on the farm Dassieklip in 2011, a brand name was needed to market their range of wines and they suitably came up with Baleia Wines. It was inspired by the Portuguese word for whale and is directly related to Dassieklip's proximity to St. Sebastian Bay, affectionately referred to as "South Africa's whale nursery" due to the annual presence of large numbers migratory Southern Right whales. It is also one of the best land vantage points from where to view these gentle giants of the ocean.
The Farm
The farm Dassieklip, home to the Baleia Wines vineyards, was specifically selected for its limestone rich soil and close proximity to the ocean. A delicate sea breeze regularly sweeps across the vineyards; lowering the temperature and ensuring only the best quality grapes are grown here.
This perfect union of limestone rich soils and cool ocean air combines to ensure that each bottle of Baleia Wines is testimony to their dedication and passion for a superbly crafted wine. This passion was recently showcased by numerous awards fostering Baleia Wines as a newcomer to be reckoned with in the South Africa wine industry.
The Wine
Following careful consideration, the Joubert family planted Baleia Wines' first block of Pinot Noir, Shiraz and Tempranillo in 2009. Sauvignon Blanc and Chardonnay soon followed suit. As one of the first wine producers in their region, this pioneering estate learnt many valuable lessons. They soon realised that their specific terroir offers ideal conditions for the cultivation of Pinot Noir, Chardonnay and Sauvignon Blanc and in 2011 they expanded further focusing on these respective cultivars.
LaBella Restaurant & Deli
LaBella Restaurant & Deli, situated next to Baleia Wines cellar is owner run by Lizeth Joubert, the younger sister of Jan-Hendrik Joubert, owner of Baleia Wines. La Bella offers daily delicious homemade meals and freshly baked products in a child friendly environment suitable for a quick leg stretch or long lazy lunch while travelling along the beautiful Garden Route. The deli and curio section makes it a worthwhile stop and you can walk over to Baleia Wines to stock up on top quality, well priced wines and olive products.
Visit us
Baleia Wines cellar is conveniently located next to the N2, approximately 1km from Riversdale towards Mossel Bay.
Opening times:
Tasting Room
Monday to Friday 09:00 – 17:00
Saturday and Public Holidays 10:00 – 13:00
LaBella Restaurant &Deli
Monday to Friday 08:00 – 17:00
Saturday 08:00 – 15:00
Sunday 08:00 – 16:00
Join the conversation on Facebook or Twitter @BaleiaWines
BONNIEVALE WINES LAUNCHES THE RIVER COLLECTION PREMIUM RANGE
A new dawn is upon Bonnievale Wines as it launches a new corporate identity and premium range of wines destined to be the ambassadors of the magnificent Breede River Valley they call home. Called The River Collection, the wines represent the winemaker's ultimate art in the creation of wines that showcase their provenance.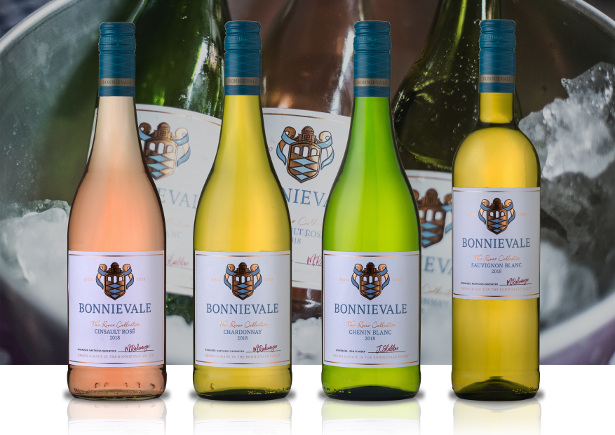 Situated just outside the town from which it gets its name and some 90 minutes east of Cape Town, Bonnievale Wines is renowned as a leading producer and exporter of quality wines. Its home is a valley of vineyards, orchards and fields fed by the central artery that inspired The River Collection.
Shaping this valley over millennia, the river not only nourishes the vines but contributes to the unique character of the wines.
"The river is the reason for our existence. It's the core and heartbeat of our wines," says Bonnievale CEO John Barnardt. "As such, The River Collection is the heart of our offering – a premium selection that is our primary focus."
The inception of The River Collection represents first light in an exciting transformation underway at Bonnievale Wines. Part of the journey included the recent appointment of respected wine industry specialist Carina Gous as strategic brand advisor. Having grown up on a farm in the Keisie valley near Montagu, Gous has a special connection to the broader region of the Breede River Valley.
"The River Collection represents an important step in communicating the high quality and authenticity inherent in Bonnievale Wines," says Gous. "In addition to having a long and excellent history of co-operation and collaboration, its winemakers have access to a vast diversity of cultivars and terroirs in unique locations."
The cellar
Although its history goes back over half a century, Bonnievale Wines celebrated its 10th anniversary in 2016. It was formally established on 1 November 2006, created through the three-way merger of the Bonnievale, Merwespont and Nordale co-operative wineries in a milestone regarded as among the first of its kind for South African agriculture. John Barnardt has steered the business towards higher levels since inception – a journey that is never-ending.
The crest
The winery's new crest reflects the blend of its heritage with the unique location of its wines. The cellar gable speaks of history; the three-arched bridge, of collaboration and teamwork, and the original wineries; the blue diamonds bordered by triangles, the river and vineyards; and, the ribbon, of unity.
The design work was undertaken by Bravo, Grand Prix winner of this year's Winemag wine label design championship.
Winemaking team
Today, the Bonnievale winemaking team is headed by Marthinus Rademeyer who joined Bonnievale in December 2009 and has a career shaped by early stints in California and St Emillion in France. His winemaking colleagues are Eddie Mathambo, Jean Slabber and Izak de Vries.
Four new wines
From their hand, the River Collection will eventually comprise a diverse range and currently includes a Sauvignon Blanc, Chardonnay, Chenin Blanc and dry Cinsault Rosé. Reds will be added when the 2017 vintage is released later this year.
The River Collection Sauvignon Blanc 2018
The River Collection Sauvignon Blanc 2018 is medium-bodied, fresh and crisp with a slight flinty undertone. Tropical notes with a hint of herbs show on the nose and reflect on the palate too. It is an ideal partner to seafood and sushi.
The River Collection Chardonnay 2018
The River Collection Chardonnay 2018 is a rounded, delicate wine with subtle aromas of oak, citrus and peach. On the palate are tones of dried fruit. It can be enjoyed on its own or with hearty curries, creamy pastas and salads.
The River Collection Chenin Blanc 2018
The River Collection Chenin Blanc 2018 is a classic example of the variety. It's crisp and bright with floral and fruity aromas that are pleasantly amplified on the palate. It is satisfying when savoured by itself or served with full-flavoured white meat dishes.
The River Collection Cinsault Rosé 2018
The River Collection Cinsault Rosé 2018 is made in the crisp, dry style of Southern France. The result is a light, aromatic and refreshing wine that pairs exceptionally well with seafood and crisp garden salads.
Where to buy
The River Collection wines available are currently being sold from the cellar door for R57 each. They will be available soon at leading retailers countrywide, including Tops @ Spar and Food Lover's Market.
A SONG AND A DANCE FOR NUY WINES
Nestled in the picturesque Nuy River Valley on the R60 between Worcester and Robertson, Nuy Wines has established them as a force to be reckoned with. For the past 54 years, this multi-award winning cellar has maintained their aspiration to steadfastly produce wines of true character while purposefully running a limited operation in order to ensure that every part of the winemaking process is toned to perfection.
Chant de Nuit – song of the night
A wine worth a swirl and a leisurely taste in the Nuy Winery collection is the Chant de Nuit (Song of the Night). This fresh and fruity white, created from a blend of Chenin Blanc, Colombar, Ferdinand de Lesseps and Irsai Oliver, has quite a story to tell.
The Story
Chant de Nuit was once dubbed Chant de Nuy. The unusual fruity character of the wine is derived from the use of the lesser-known Ferdinand de Lesseps cultivar, a table grape variety. However it was the inclusion of this cultivar that led to the name change when the Wine and Spirits Board deemed in 1991 that this cultivar indeed made the wine 'uncertifiable' and therefor prohibited the use of 'Nuy' on the label.
The Nuy team cleverly changed a letter or two and there you have it, a slightly mysterious romantic wine with fresh perfume aromas of pineapple and peaches and a long lingering pleasing aftertaste … and a good story! Don't hesitate to pair the Chant de Nuit with a variety of spicy foods.
How to get your hands on this wine
Get the Chant de Nuit at R46 per bottle, visit our tasting room and restaurant, Nuy on the hill, on the R60 between Worcester and Robertson, or order from our website http://www.nuywinery.co.za/
South African Young Wine Show – the best wines of the current vintage
Nuy Wines has built their legacy on masterfully crafted wines inspired by their exceptional terroir and fine winemaking skills.
It seems that the judges of the 2017 regional Breedekloof Worcester Young Wine Show competition agree. Out of a total of 400 wines tried and tested, Nuy Cellar was awarded the F Hayes Panels & PLC Trophy for the Champion Cabernet Sauvignon for their wooded Cabernet Sauvignon.
For more information on Nuy Wine Cellar, please visit their website at http://www.nuywinery.co.za/ or contact Amelia Truter at 023 347 0272 or email marketing@nuywinery.co.za
Join the conversation:
Facebook Nuy Winery https://www.facebook.com/nuy.winery/
Facebook Nuy on the hill https://www.facebook.com/www.nuywinery.co.za/
Twitter @NUYWINERY
Instagram nuywinery
Recipe Card
Frittata di Fiori di Zucca
Squash Flower Omelette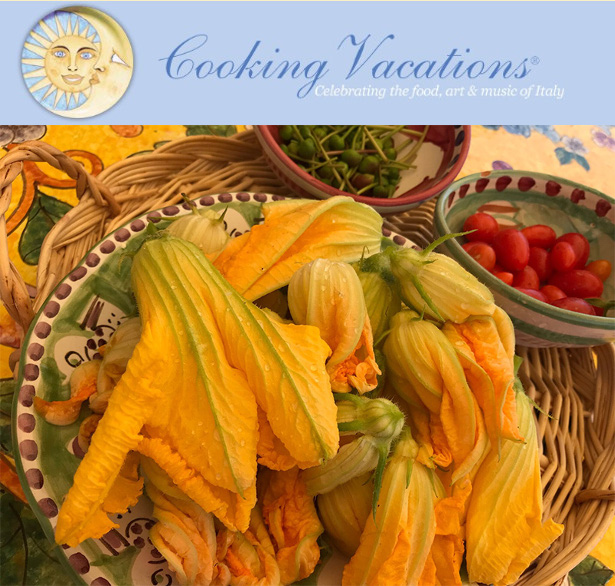 ~ Cooking up a little magic with summer squash flowers:
toss in pasta, bake in bread, garnish on a focaccia,
fry them up as boffe (fried little Neapolitan puffs)
or mix into green salads!
Ingredients
6 organic eggs
Splash of milk, I use coconut – rice milk
1 small zucchini, grated
12 large squash flours
A handful of chopped chives
Sea salt and pepper to taste, I use gomasio instead of salt
Extra virgin olive oil
Method
Rinse squash flowers well, remove the outside points and inside piston. Clean well and tear in quarters.
Crack the eggs open into a bowl, add a small splash of your choice of milk and a light swirl of olive oil. Whip slightly. Add the flowers and grated squash, then the chives. Add salt and pepper to taste. Stir well. Meanwhile, oil an omelet pan with a generous swirl of extra virgin olive oil and swirl it around so it covers the bottom of the pan. Place the pan on a very low heat. Move the pan so that the oil covers its entire bottom.
Add the whipped egg mixture and let cook on a very very low heat for up to 45 minutes without stirring. Keep an eye on the edges of the omelette. When brown, flip the omlett on a plate and put the top side down into the pan. Let cook for another minute. Flip the pan back onto a clean plate, and serve with artisan homemade bread.
More Recipes on Cooking-Vacations.com

Join the Kombucha Revolution with Equinox Kombucha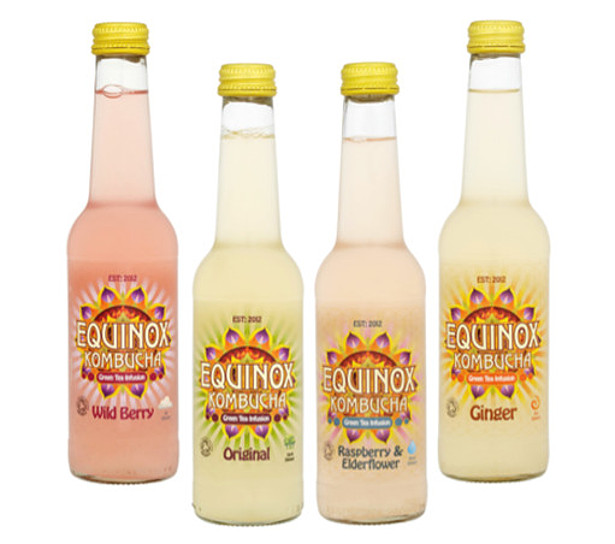 FACEBOOK | TWITTER | INSTAGRAM
Kombucha, the latest health trend, is definitely here to stay. However, if you're slightly put off by the thought of a fermented drink full of bacteria, then think again!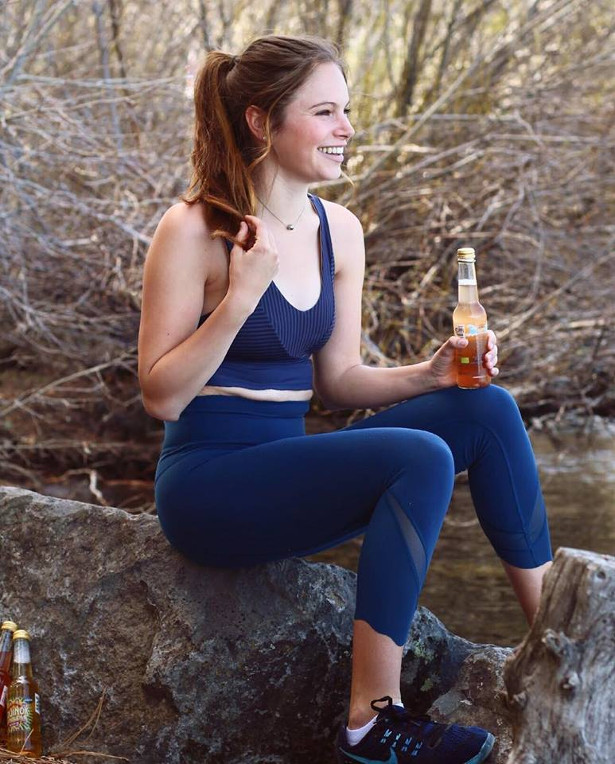 Introducing Equinox Kombucha – the best selling kombucha tea in the UK. Sure to turn you into a fermented-fan in no time, the range consists of four delicious flavours, which taste great and with the added bonus of doing wonders for your health!
Equinox Kombucha flavours include:
 Original (2016 Great Taste Award)
 Ginger
 Raspberry & Elderflower (2017 Great Taste Award)
 Wild Berry
But why is kombucha so good for me?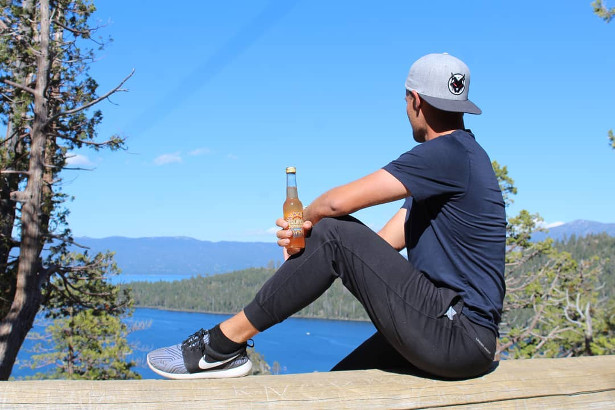 Put simply, Equinox Kombucha is packed full of beneficial bacteria which can help support your digestion and boost your immunity.
Raw, organic and unpasteurized, the Equinox Kombucha range is also full of naturally occurring organic acids, along with B vitamins, antioxidants and enzymes, all thanks to the natural fermentation process.
Brewed in the UK and made from three simple ingredients – green tea, for it's antioxidant properties, cane sugar and a live culture, called a 'SCOBY' , Equinox Kombucha is packed full of sparkling sweet and sour goodness!
What do the experts think?
Cassandra Barns, Nutritionist comments, "We're learning more and more about the importance of the 'friendly' bacteria and other microbes that live in our gut. They're thought to influence our immunity, mood and weight, as well as our digestion of course. Traditional fermented foods such as kombucha can be a key way to maintain the healthy bacteria in our gut – in fact, some research suggests that they're much more effective than taking probiotic supplements for this purpose."
Fermented fizz
As well as being a delicious, healthy and low sugar alternative to your usual soft drinks, Equinox Kombucha has many other uses. Why not try swapping your usual glass of Friday night fizz for a glass of sparkling Equinox Kombucha, which is kind to your tummy and won't give you a bad head the next morning!
Organic and suitable for vegans and vegetarians.
Stockists
Equinox Kombucha is available from nationwide Waitrose stores, from £1.80 per 275 ml bottle.
For more information on the range please visit www.equinoxkombucha.com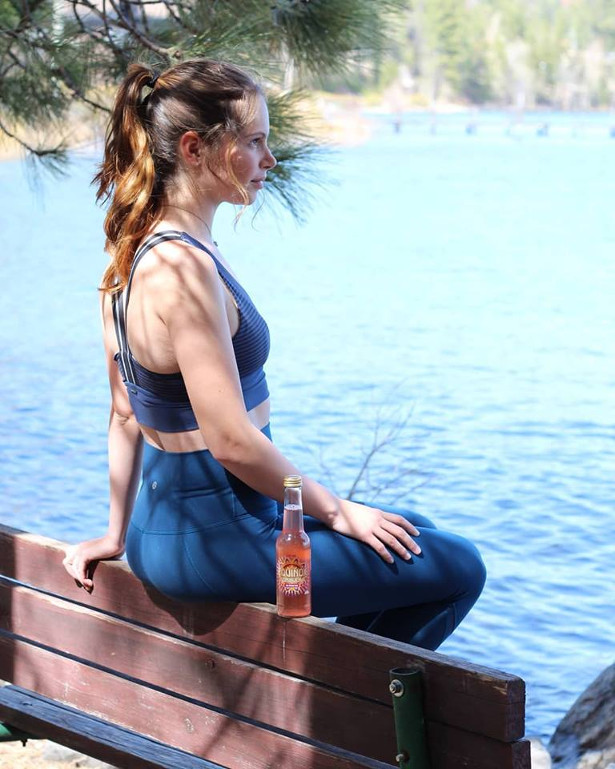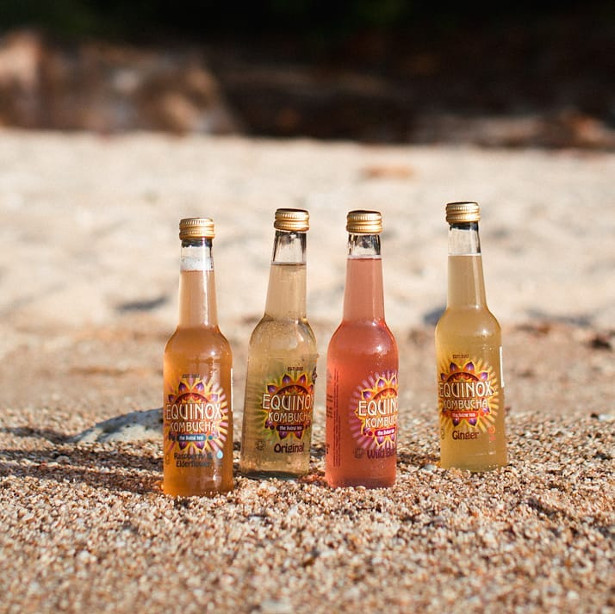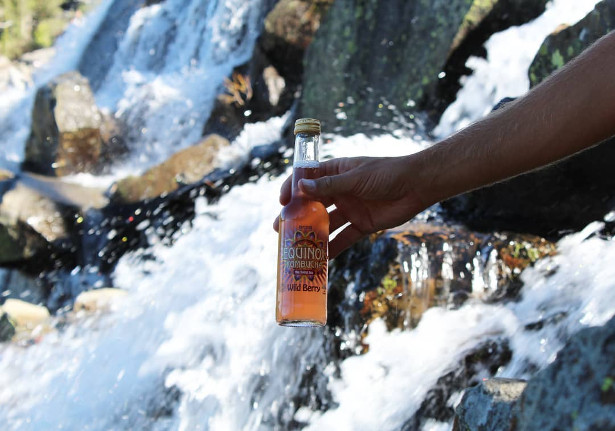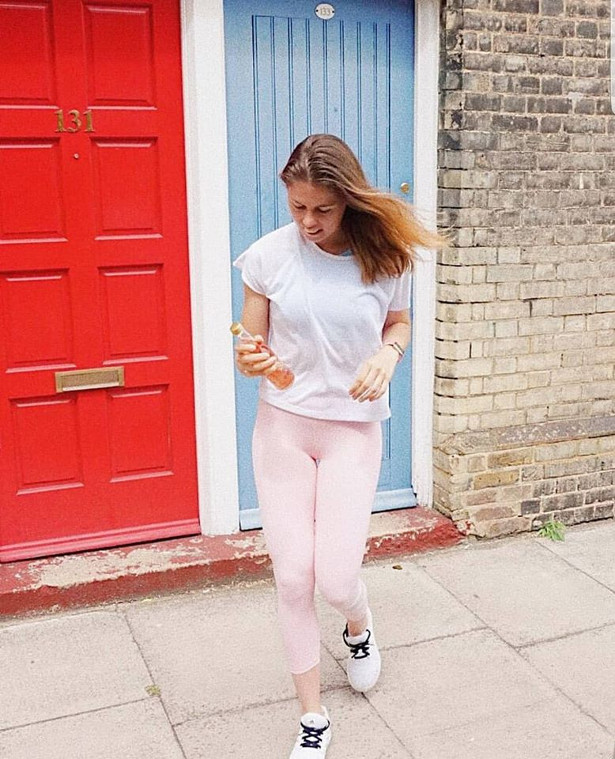 SUMMER MIX THE LAZY WAY
A drink that removes the stress and puts the lazy back into long summer afternoons spent hosting friends and family.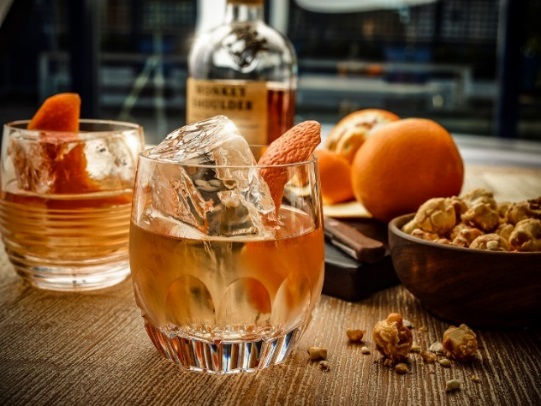 FACEBOOK | TWITTER | PINTEREST | INSTAGRAM
Monkey Shoulder's Lazy Old Fashioned:
Monkey ShoulderOld Fashioned__largeIngredients (creates 14 servings)
700ml Monkey Shoulder
100ml Demerara Syrup (made by dissolving equal parts sugar and water in a pan and leaving to cool)
15ml Angostura Bitters
Method
1. Empty 100ml of Monkey Shoulder from the bottle (and enjoy over ice)!
2. Replace this with 100 ml of Demerara Syrup.
3. Add 15ml of Angostura Bitters.
4. Mix contents well in bottle.
5. When serving, add ice to a rocks glass, pour over Lazy Old Fashioned and add a twist of an orange peel.
6. Leave remaining liquid in the bottle, allowing guests to pour as they please.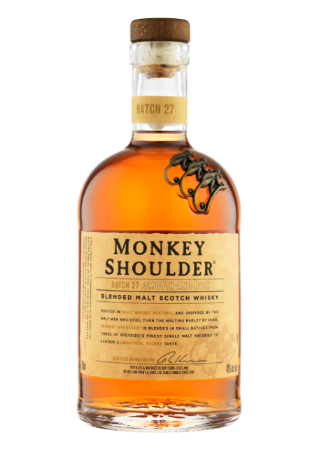 "Wonderful, absolutely wonderful! So many healing properties and these simply organic blends bring back a world of natural and nourishing better health" InTouch Rugby Plants & Herbs Editor.  www.remedyroots.com
"Very well packaged and the packets are 100% resealable, the quality of the tea is very very good! "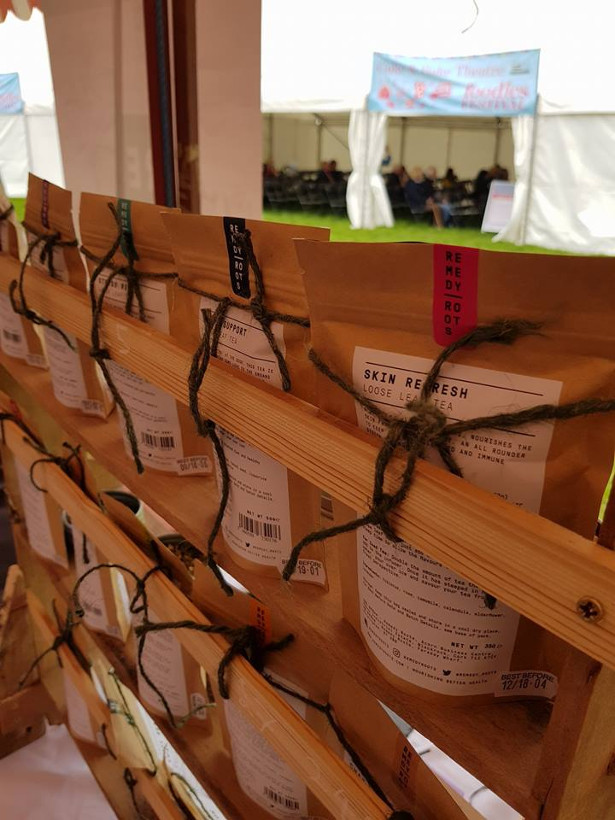 FACEBOOK | TWITTER | INSTAGRAM | PINTEREST
Nourishing Better Health with Tea
herbal teas, gift sets and accessories
Our Purpose:
'Nourishing Better Health'
Nourishing
Describes our approach. We're not about shoving things into peoples' faces, we take a softer, nurturing approach. We can nourish with our products, with the education that we provide, with the experiences that we create. This describes the way we try to foster healthy relationships full of opportunity – with our customers, our suppliers and our own people.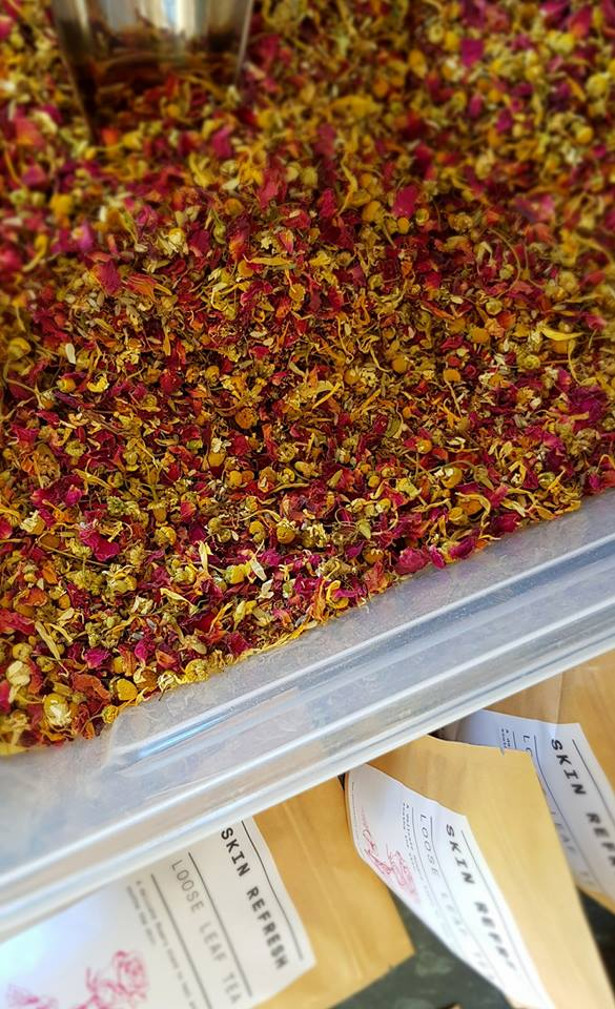 Better
There's no finished state of perfection within our vision. It's a continuous process, which means we're in it for the long-term. We don't believe in sacrificing the future for short term gains. It's all about taking positive steps in the right direction, bettering ourselves with one thing at a time.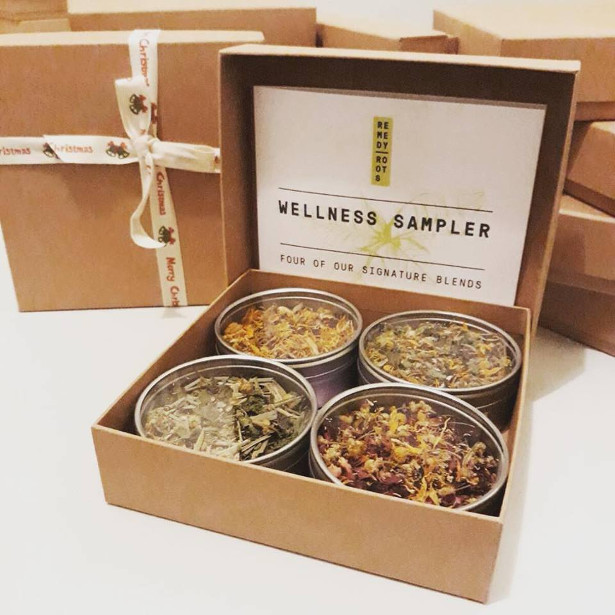 Health
This is what it all boils down to. It's the focus of our purpose. We may become involved in a wide range of things, experiences and products, but they all come back to health – whether that be physical, spiritual, social or mental. If 'better' is our journey, and 'nourishing' is our approach, then 'health' is our goal and destination.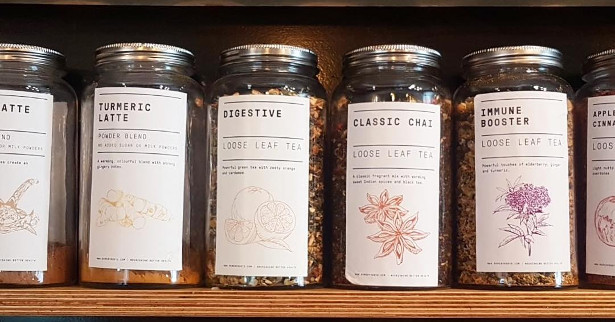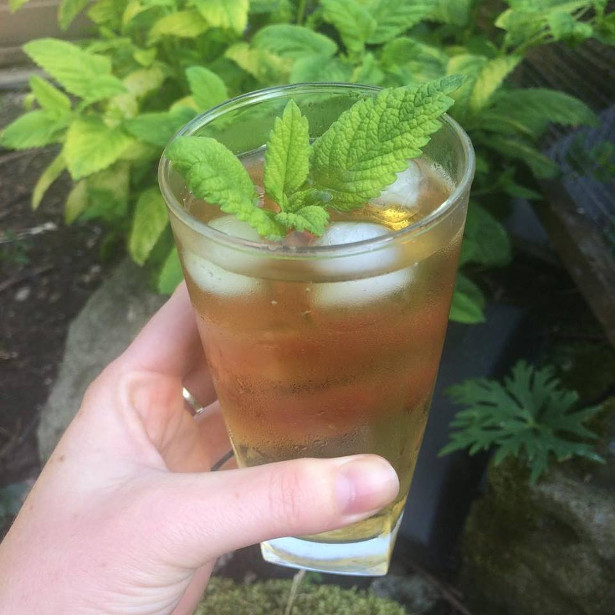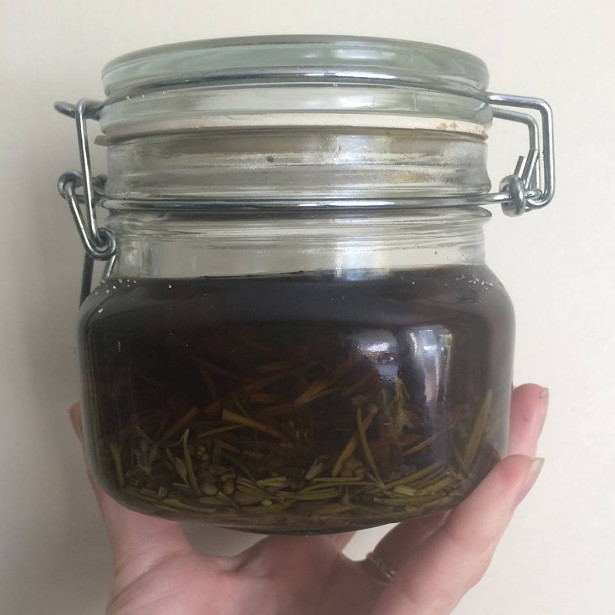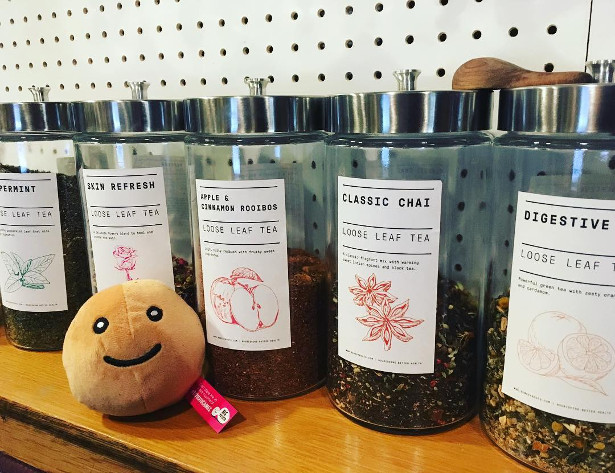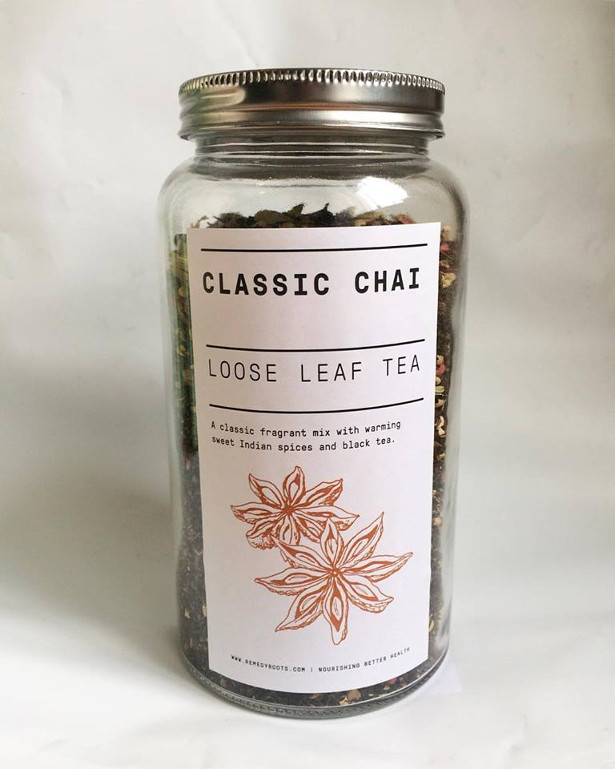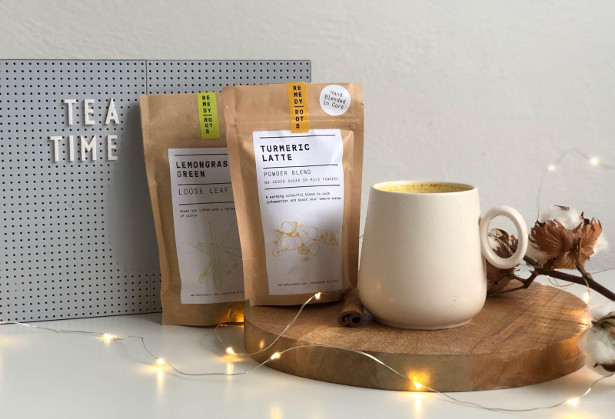 LOOKING FOR A HEALTHY SNACK THIS SUMMER?
Looking for a healthy snack this summer? Search no further, our range of California grown Wonderful nuts are the perfect way to enjoy a delicious yet healthy snack this summer!

FACEBOOK | INSTAGRAM | TWITTER | LINKEDIN
The UK's only flavoured pistachios range, Wonderful Pistachios come in four fantastic flavours; Sweet Chilli, Roasted Salted, Salt & Pepper and Roasted Unsalted.
Our Wonderful Pistachios are not just the perfect picnic companion but are great for a trip to the gym too as our Pistachios are a delicious source of protein. The NHS promotes eating a healthy; balanced diet plays an essential role in maintaining a healthy weight, which is an important part of overall good health.
A 100g serving of Wonderful Pistachios are a high source of Vitamin B6, which contributes to the reduction of tiredness and fatigue. Also high in Potassium and Copper, copper is a nutrient which is known to contribute to the normal function of the immune system, our Pistachios are sure to keep you feeling healthy this summer!
And for the ultimate wellbeing snack in the sunshine, our Wonderful Almonds are available in two different varieties – Natural and Roasted & Salted, and a 100g serving is full of nutrients including Vitamin E and Calcium. Vitamin E contributes to the protection of cells from oxidative stress and Calcium contributes to normal muscle function and to the maintenance of normal bones.
Both our Wonderful Pistachios and Wonderful Almonds are the ideal ingredient for your healthy recipes. Try using our Wonderful Pistachios in your favourite smoothie or include Wonderful Almonds in your breakfast oats. You can even make a delicious pasta dish with them; try out this recipe created by Charley's Health:
Creamy Vegan Almond Pasta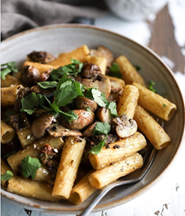 Ingredients:
Sauce:
1/4 Cup of Wonderful Almonds
1/2 Ripe avocado
1/2 Cup non-dairy milk (I typically use coconut or cashew)
1 Clove of crushed garlic
Pinch of sea salt and black pepper
2 tbsp Nutritional yeast
Pasta:
2-4 Servings of pasta of your choice
Small handful sun-dried tomatoes
200g Chestnut mushrooms
Olive oil spray/olive oil
1 Clove of crushed garlic
Black Pepper and herbs to garnish
Method:
To make the sauce, pop all of the ingredients into a blender and blitz until smooth and creamy.
Cook the pasta according to the instructions on the packet.
Wash the mushrooms and thinly slice. Heat a little olive oil in a frying pan over medium heat and add in the crushed garlic.
Pour in the mushrooms and sauté these until golden and crisp on the edges. Slice the sun dried tomatoes into small pieces and add these into the pan also.
Once your pasta is cooked, drain most of the pasta water, reserving a little in the bottom of the pan to help create that delicious creamy consistency when you stir in the sauce.
Add a few tbsp of your sauce and mix through the pasta. Stir through 2/3 of the mushroom and tomato mixture and heat the pasta until piping hot.
Serve topped with the remaining veggies and extra sauce if you desire. Garnish with some herbs and black pepper. You can also add some vegan cheese here if you have some.
Our Wonderful Pistachios and Wonderful Almonds are also a great addition to sweet treats. Why not try this recipe from The Fashion Fitness Foodie.
Pistachio and Pomegranate Yoghurt Bites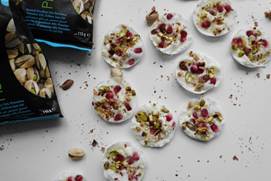 Ingredients:
20 x Wonderful Pistachios
200g Greek Yoghurt
100g Pomegranate
1 tbsp Honey
& a silicone muffin tray for 12
Method:
Mix together the yoghurt and honey in a bowl.
Spoon the mixture evenly into each section of the muffin tray.
Using the back of a spoon, smooth the top of the yoghurt.
Gently press the pomegranates into each yoghurt bite.
Remove the shells on your pistachios and using the back of a large spoon, press down on the nuts to break them down into smaller pieces.
Put the pistachios on top of the bites, pushing down any larger pieces.
Place the tray into the freezer for at least 4 hours.
So, if you want a unique and delicious snack that the whole family can share this summer, pick up a bag of Wonderful Pistachios from Asda, Ocado, Tesco or Waitrose. Pick up a bag of Wonderful Almonds from Ocado or Waitrose.
Wonderful Pistachios: Available from £3.95 – 220g // £1.75 – 115g
Wonderful Almonds: Available from £2.29 – 115g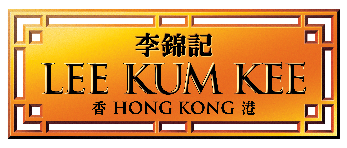 Introducing Lee Kum Kee's Oriental Sesame Dressing www.uk.lkk.com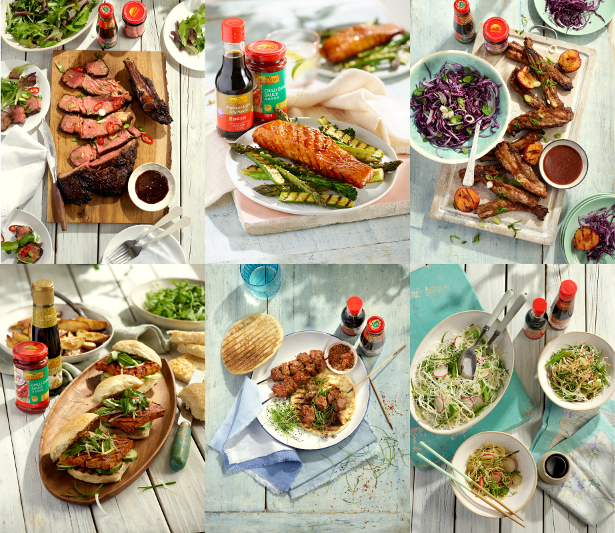 FACEBOOK | TWITTER | INSTAGRAM | YOUTUBE
Introducing Lee Kum Kee's Oriental Sesame Dressing
The sun's shown up, the skies are clear and the spirit of summer is upon us, with BBQs, picnics and al-fresco dining galore. Helping you make the most of your summer soirees is Lee Kum Kee's Oriental Sesame Dressing.
Packed full of flavour, this is a unique blend of light soy sauce, sesame oil, aged vinegar, garlic and chilli. It is an aromatic, tangy dressing, perfectly complementing a deliciously meaty back-garden BBQ or a sensible summer salad in the park!
It can also add a bit of kick to your noodles or try it as a delectable dipping sauce for dim sum and dumplings.
Lee Kum Kee's Oriental Sesame Dressing promises authentic taste, aromatic flavours and plenty of umami.
Grab your sunglasses and pick up a bottle from selected Tesco stores, Ocado or Amazon, RRP £2.30.
Smokin' Lotus' Barbecued Spicy & Garlic Tofu
'I personally love spicy food, especially with tofu! This spicy, smoky tofu is a great alternative to meat for any BBQ' Rosie Chik of Smokin' Lotus.
Serves: 4-6
Preparation time: 10 minutes (plus pressing time and marinating time)
Cooking time: 10 minutes
Ingredients:
• 2 packs extra firm tofu approx. 396g each
• Oil e.g. veg, sunflower, rapeseed
Marinade:
• 2 tbsp Lee Kum Kee Sweet Soy Sauce
• 2 tbsp Lee Kum Kee Pure Sesame Oil
• 2 medium cloves garlic, grated or crushed
• 2 tbsp grated fresh ginger
Glaze:
• 2 tsp Lee Kum Kee Sweet Soy Sauce
• 2 tbsp Lee Kum Kee Chilli Garlic Sauce
To serve:
• Cucumber, mint, soft buns and salad leaves
Method:
1. Cut the tofu into 1cm slices. Lay a clean tea towel on a board, place the tofu on top then cover with another clean tea towl. Place a second board on top with a weight e.g. cans, and leave for 1 hour. Alternatively use 3-4 pieces of paper towel.
2. In a shallow dish mix all the marinade ingredients together, add the tofu, turn to coat both sides then allow to marinate for 30 minutes or overnight if preferred.
3. To cook, light your BBQ. If you are using charcoal make sure they are fully lit and all the flames have died down. Take the tofu out of the marinade and brush each side with a little oil. Place the tofu on the hottest part of the grill and cook for 2 minutes before turning. Cook on the other side for 2 minutes or until slightly charred.
4. Mix the glaze then brush onto the BBQ tofu slices before serving. Arrange slices of cucumber and mint leaves on the soft buns, adding the bbq tofu and topping with salad leaves.
Tip: If it's not BBQ weather, cook the tofu on a lightly oiled griddle pan.
Smokin' Lotus' Cold Sesame Noodle Salad
'This is a lovely refreshing side dish and a great compliment to all the other rich meat dishes normally found at a BBQ' Rosie Chik of Smokin' Lotus.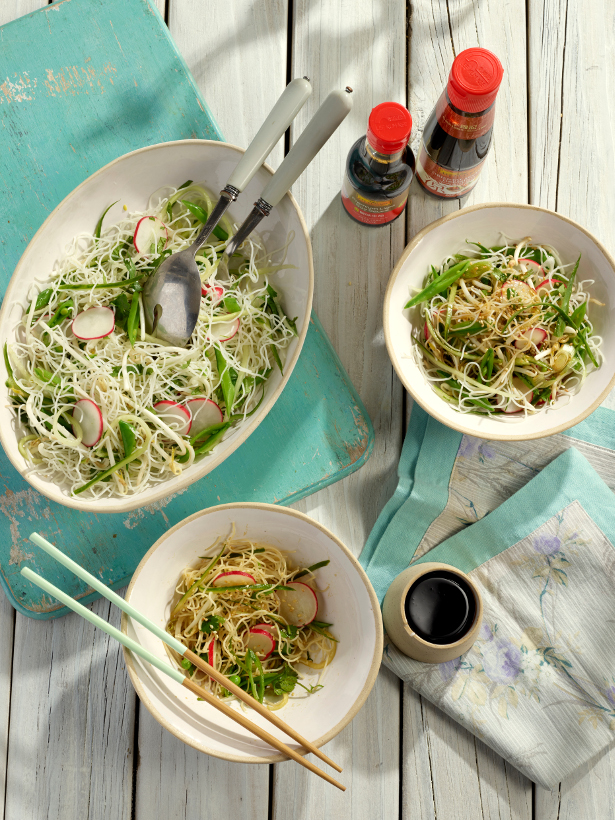 Serves 4-5
Preparation time: 20 minutes
Cooking time: 5 minutes
Ingredients:
• 150g dried rice vermicelli noodles
• 75g sugar snaps
• 150g beansprouts, rinsed and drained
• ½ large cucumber
• 5-6 radishes, trimmed and thinly sliced
• 4 spring onions, trimmed and thinly sliced
• small bunch coriander, roughly chopped
To serve:
• Sesame seeds (optional)
Dressing:
• 3 tbsp Lee Kum Kee Premium Light Soy Sauce
• 1 tbsp Lee Kum Kee Pure Sesame Oil
• 4 tsp rice vinegar
Tip: For an easier version replace the dressing with 4 tbsp Lee Kum Kee Oriental Sesame Dressing.
Method:
1. Cook the noodles according to the pack instructions. Drain, rinse with cold water and drain very well, put into a large bowl.
2. Blanch the sugar snaps in a small pan of boiling water for 1 minute, Drain, plunge into cold water, then drain again. Thinly slice on the diagonal, add to the noodles with the bean sprouts.
3. Wash and cut the cucumber into thin batons or use a julienne tool to make thin strips, add to the bowl with the radish, spring onion and coriander.
4. To make the dressing, mix all ingredients together. Add to the bowl and toss together
5. Turn into a serving dish and scatter over the sesame seeds.
Smokin' Lotus' Barbecued Rib of Beef with a hot & aromatic dipping sauce
'Two of my favourite things are a BBQ and a Sunday roast, so I thought why not combine the two… The rib of beef is a showstopper and will make the perfect centre piece to any BBQ. To top it off, beef and oyster sauce are one of my favourite combinations' Rosie Chik of Smokin Lotus.
Serves: 4-6
Preparation time: 10 minutes (plus marinating time)
Cooking time: 40-45 minutes
Ingredients:
• 1 Rib of beef (also known as Prime Rib) 1.8kg
Marinade
• 2 tbsp Lee Kum Kee Premium Dark Soy Sauce
• 2 tbsp Shaohsing rice wine
• 30g fresh ginger, thinly sliced
• 4 large cloves garlic, sliced
• Freshly ground black pepper
Glaze
• 4 tbsp Lee Kum Kee Premium Oyster Sauce
• 2 tsp Lee Kum Kee Chiu Chow Chilli Oil
• 2 tsp freshly grated ginger
Method
1. Mix all the marinade ingredients together and coat the beef. Leave the beef to marinate in the fridge for at least 2 hours or up to 24.
2. To prepare the glaze mix all the ingredients together. Leave to the side until needed.
3. Remove the beef from the fridge and leave for 1 hour to come to room temperature whilst preparing the BBQ.
Prepare your BBQ with 2 cooking zones, one high direct heat and a cooler indirect heat zone. If you are using charcoal makes sure they are fully lit and all the flames have died down. If you are using gas, you can use the temperature control to lower the heat and mimic the indirect heat zone.
4. Brush all the pieces of garlic and ginger off the beef and discard. Cover the beef with black pepper and place on the hot zone of the BBQ and cook for approx. 5 minutes on each side, repeat this process until the beef is a lovely golden brown on every side. Make sure you sear the bone and fat as well as the meat. Now move the beef to the cooler area of the BBQ and cook for 10 minutes, then turn, do this until the beef is cooked to your liking. This will take approx. 40 minutes (depending on how hot your BBQ is).
5. Using a temperature gauge you can assess how well done the beef is as indicated on the chart.
Rare 50C
Medium rare 55C
Medium 60C
Medium well 65C
6. Once your beef has reached the desired internal temperature, coat it all over with the glaze and sear on all sides on the high heat zone for a few minutes, until slightly charred. Take off the BBQ, place on top of a board and cover with foil, allow it to rest for 10 minutes, before carving.
7. If you don't want to use the BBQ to cook your beef then you can cook your rib of beef in the oven instead. Take your beef out of the fridge an hour before cooking and pre-heat your oven to 220F/gas mark 7. Roast for 20 minutes and then turn down your oven to 160F/gas mark 3. Cook for approximately 60 to 80 minutes till your beef is cooked the way you like it. Just before your beef is done, cover it with some of the glaze and return to the oven for 5 minutes. Allow to rest before carving.
8. To serve cut the meat off the bone and then slice at an angle. Either pour over the remainder of the sauce or serve it as a dipping sauce on the side.
Smokin' Lotus' Chinese Style Lamb Skewers
'I love the mix of Chinese sauces and Middle Eastern spices that is common in the North West of China where the East meets the West. These skewers are salty, spicy and oh so moreish!' Rosie Chik of Smokin' Lotus.
Servers: 4-6
Preparaton time: 20 minutes plus marinating time
Cooking time: approx. 10 minutes
Ingredients
• 850g shoulder or neck of lamb
Marinade
• 2 tbsp Lee Kum Kee Premium Light Soy Sauce
• 4 tbsp Lee Kum Kee Premium Oyster Sauce
• 30g freshly grated ginger
• 2 tbsp Shaohsing rice wine
Spiced salt
• 2 tsp cumin seeds
• ½ tsp dried chilli flakes
• 1 tsp sea salt
Serve with flatbreads and salad.
Method
1. Cut the lamb into 3cm cubes. Mix the marinade ingredients in a glass bowl, add the lamb and turn until well coated. Cover and leave to marinate for at least 2 hours and up to 24 hours.
2. Mix all the spiced salt ingredients together.
3. Thread the lamb cubes onto skewers (if using wooden skewers, soak in water 30 minutes and protect the ends with foil when assembled).
4. To cook, light your BBQ. If you are using charcoal make sure the coals are fully lit and all the flames have died down. Place the lamb skewers on top of direct heat and sprinkle liberally with the spiced salt. Grill for 3-4 minutes each side, sprinkling with spiced salt every time. Cook to your liking.
5. If you prefer to cook indoors, heat your grill to high and repeat the process described in step 4.
6. Serve with warmed flat-breads. Garnish with micro herbs or other salad leaves.
Smokin' Lotus' Plum & Ginger Pork Belly
'I love plum and ginger, together they really elevate the flavour of the pork. This recipe is quick, easy and oh so delicious!' Rosie Chik of Smokin' Lotus.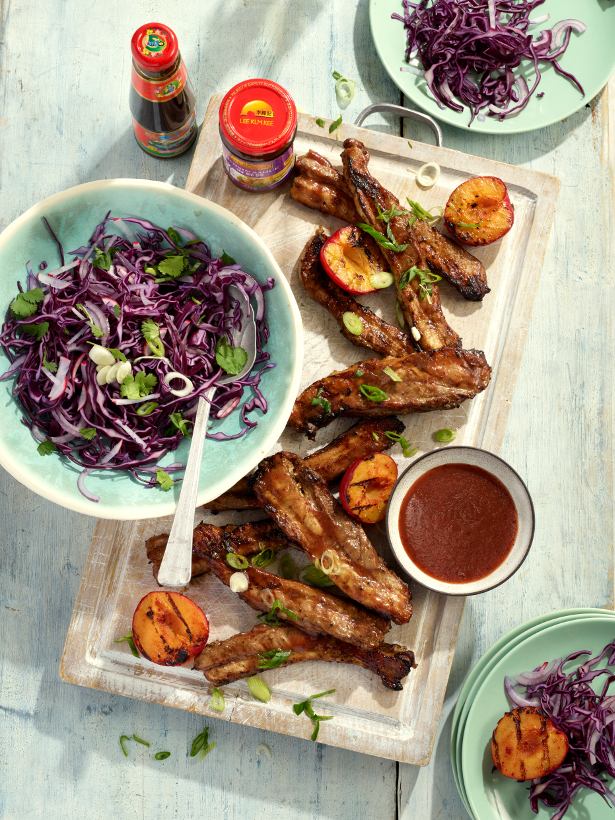 Serves: 4-6
Preparation time: 15 minutes plus marinating time
Cooking time: 10 minutes
Ingredients
• 1kg thinly sliced pork belly
• 3 large plums
Marinade:
• 4 tbsp Lee Kum Kee Premium Light Soy Sauce
• 4 tbsp Shaohsing rice wine
• 40g freshly sliced ginger
Glaze:
• 2 tbsp Lee Kum Kee Hoisin Sauce
• 2 tbsp Lee Kum Kee Premium Oyster Sauce
• 2 large plums
• 2 tsp freshly grated ginger
Method
1. Remove the rind from the pork if not already rindless. Put into a large ceramic or glass dish.
2. Mix all of the marinade ingredients, then coat the belly slices. Cover and marinate for at least 30 minutes or overnight in the fridge.
3. To make the glaze, halve and remove the stones from the plums, roughly chop then put into a food processor with the Hoisin and Oyster sauce. Blend until smooth.
4. To cook, light your BBQ. If you are using charcoal, make sure it is fully lit and all the flames have died down. You want your BBQ to be as hot as possible.
5. Meanwhile halve the remaining plums, remove the stones and brush with glaze.
6. Put the slices of pork onto the grill and cook for 2 minutes before turning. Repeat this process moving the pork away from any grease flare ups. When the pork is almost cooked, (this normally takes 4-6 minutes), brush with the glaze and also place the glazed plum halves on the grill rack.
7. If you prefer to cook indoors, heat your grill to high and repeat the process in step 4.
8. Continue to cook until the pork and plums are charred on both sides. Serve with any remaining glaze.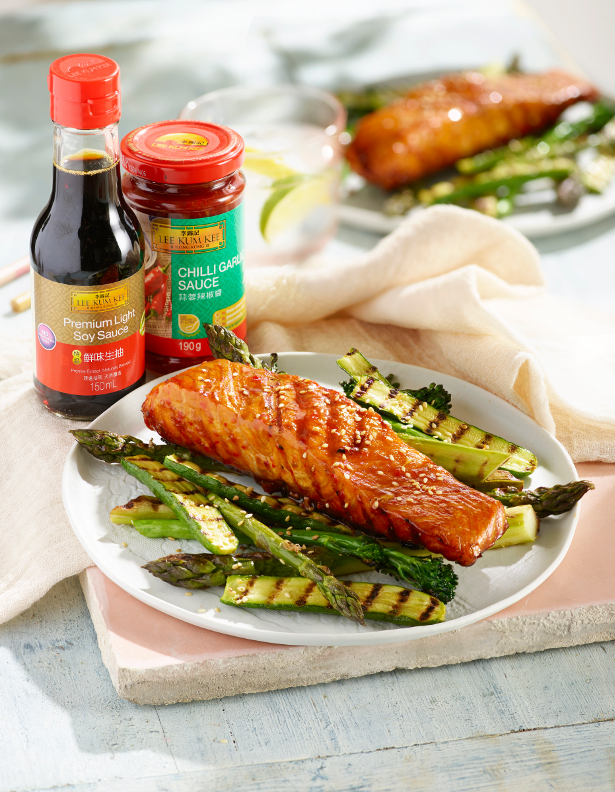 Heath & Heather Herbal Infused Teas are so perfect for relaxing in the garden or at camp after a hike in the mountains!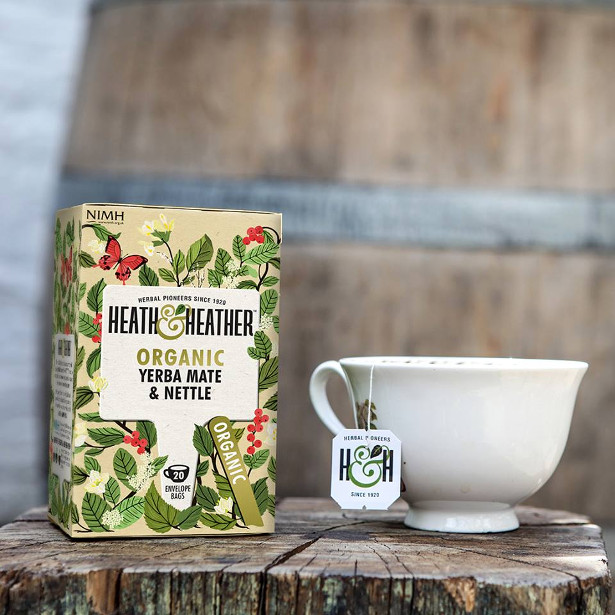 FACEBOOK | INSTAGRAM | TWITTER
For example! Organic Green Tea with Coconut, £2.49 or Organic Green Tea with Cucumber, £2.49
All teas are available at www.heathandheather.co.uk , Ocado.com or Holland & Barrett
With over 90 years herbal expertise & as the UK's No.1 infusion brand in the Health Food Sector, we pride ourselves on creating quality, natural teas & infusions. Available from Holland & Barrett, independent health stores and @ www.heathandheather.co.uk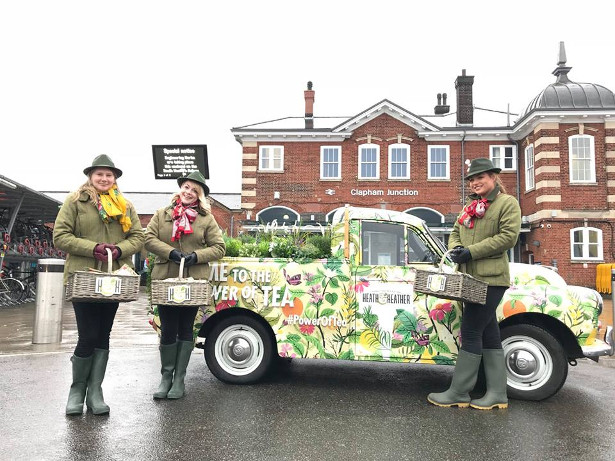 Awards
The Healthy Magazine Best New Launch 2016 (Organic Green Tea with Manuka)
Q Food Awards Finalist 2012 (Green Rooibos & Honey)
Health Food Business – Best Herbal Finalist 2011 (Slim-Maté)
Natural Lifestyle's Best Herbal Product Winner 2010 (Fennel)
Products
Fruit Infusions
Herbal Tea
Green Tea
White Tea
Organic Soil Association certified.
Kosher certified.