The NEW Nicky Clarke Supershine range has just launched which features the latest in Ionic Steam Conditioning Technology, allowing hair to remain sleek, hydrated and frizz free for longer. The range features a Hairdryer, Straighteners and a Curling Tong.
Nicky Clarke SuperShine Rose 2200W AC Salon Professional Dryer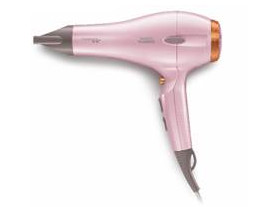 NHD191
Key Features & Benefits
· Ionic conditioning technology helps hair retain moisture, whilst eliminating static and frizz for salon-smooth results
· Nano-silver infused grille helps to detox and revitalise for healthy, radiant shine
Product Specification
· Durable, powerful 2200W AC motor gives fast, salon-professional results
· 2 speed and 3 heat settings to suit every hair type
· Cold shot to seal hair cuticles for a long-lasting finish with enhanced shine
· Slim concentrator nozzle for precision styling
· Removable rear grille for easy cleaning, to help keep your dryer in great condition
· 3m salon-length power cord with hanging loop gives superb manoeuvrability for comfort and ease-of-use.
"My new SuperShine hairdryer leaves hair feeling smooth and shiny through the use of ionic conditioning technology. The powerful AC motor will help to dry your hair in salon quick time and will eliminate frizz giving you the style you want." – Nicky Clarke
Nicky Clarke SuperShine Rose Straightener
NSS252 Main
Key Features & Benefits
· Ionic steam conditioning helps to rehydrate and nourish: the plates emit a gentle flow of steam to replenish moisture and give healthy, radiant shine
· Ceramic finish plates give fast, even heat and smooth, snag-free styling for a salon-glossy finish
· Digital controls with LED display
· Temperature lock function fixes your chosen setting to avoid accidental changes during styling
Product Specification
· 5 settings, up to 235°C, for all hair types
· Rapid heat-up – ready to use in seconds
· Steam is auto-activated by closing the plates
· Auto shut-off after 60 minutes for safety
· Plate lock for compact storage and travel
· Water bottle included for easy re-filling
· 3m salon-length cord with 360° swivel action
"My new SuperShine straightener rehydrates and nourishes hair through the use of ionic steam conditioning technology. Steam is released from the plates on all temperature settings to help straighten, soften and style with added shine giving you the style you desire."
– Nicky Clarke
Nicky Clarke SuperShine Rose Styling Tong
NTS104 Low Angle Main
Key Features & Benefits
· Ionic steam conditioning helps to rehydrate and nourish hair – a gentle flow of steam penetrates hair to replenish moisture and give healthy, radiant curls and waves
· Ceramic finish barrel gives fast, even heat and smooth, snag-free styling for soft, silky styles
· Temperature lock function fixes your chosen setting to avoid accidental changes during styling
Product Specification
· 25mm barrel for beautiful curls & waves
· 5 settings up to a maximum of 210°C, with digital controls and LED display
· Rapid heat-up – ready to use in seconds
· Steam is activated by pressing the water reservoir
· Auto shut-off after 60 minutes for safety
· 3m salon-length cord with 360° swivel action
"My new SuperShine tong rehydrates and nourishes hair through the use of ionic steam conditioning technology. Steam is released from the barrel to help keep curls and waves feeling smoother, softer and shinier giving you longer lasting styles." – Nicky Clarke

Sebamed Hair Repair Conditioner 200ML
£5.79
NEW Formula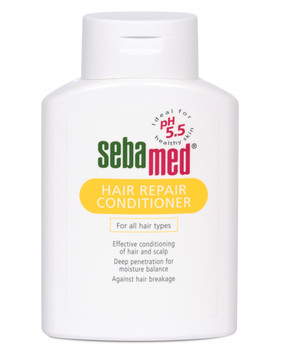 INSTAGRAM | FACEBOOK | TWITTER
Active hydrolyzed gluten-free wheat protein penetrates the hair shaft restoring its structure and elasticity
Effective conditioning of hair and scalp
Deep penetration for moisture balance
Moisturizer complex revitalizes dull and lifeless hair
Hydrolysed silk prevents dryness, making the hair soft and shiny
Conditioning ingredients encase the hair shaft for added protection against hair breakage
Makes hair easy to comb and style
Supports and protects the natural barrier function of the skin's acid mantle with the pH value of 5.5 of healthy skin
No silicone oil, no parabens, no mineral oils, no colourants
For normal to dry stressed hair
Effective total hair care after cleansing
A selected nourishing conditioning complex of panthenol, botanical oil and proteins penetrates deep into the hair shaft to improve and strengthen the structure of the hair. Natural moisturizers and high quality silk protein protect the hair from becoming dry giving it lustre and volume.
Reviews for Sebamed Hair Repair Conditioner 200ML
|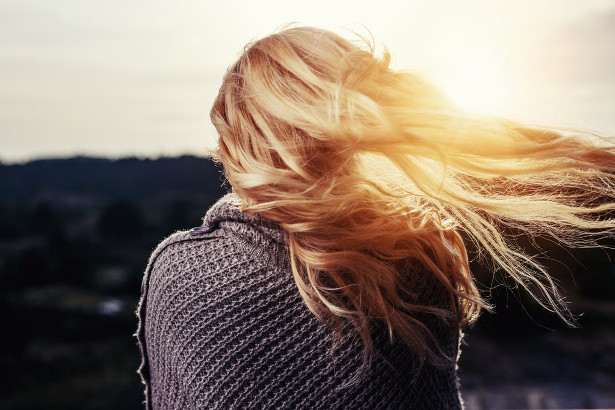 |
|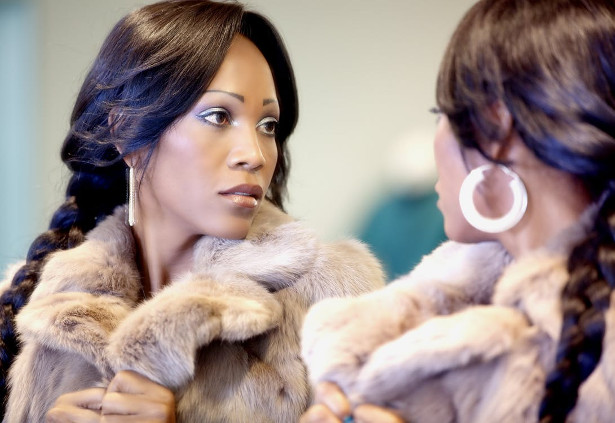 |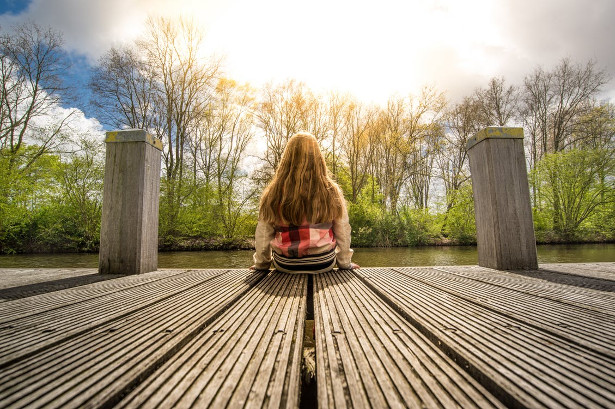 Award-winning hairstylist, Lindsey Olson. She has a few great answers to you inquiry regarding fantastic hair.
In Lindsey's words…
The best product line for hair growth is Redken Extreme, specifically Extreme Lengths Primer and Sealer. Redken Extreme focuses on repairing hair through the science of protein and Redken's exclusive Interlock Protein Network. The fortifying complex delivers the active ingredients deep inside the hair strand to work from the inside out.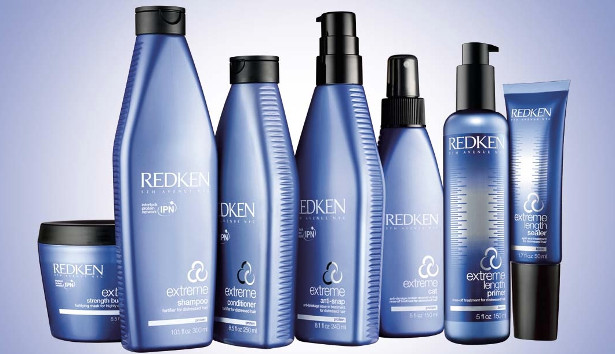 The Extreme Lengths Primer and Sealer have a biotin enriched formula that creates a vertical binding system for proteins reducing breakage and split ends.
This system can help the hair grow three to six inches in a year.
It aids in adding strength from the root to the ends.
The first part is the Extreme Length Primer applied to towel dried hair, leave on for 2-5 minutes, and then rinse off. Second, use the Extreme Length Sealer on wet and dry hair to add strength, condition, and manageability.
Redken Genius Wash is also a go-to for helping hair grow and stay healthy..
It is a cleansing conditioner that keeps that natural oils locked in and promotes healthy hair. It will also aid in helping your hair color last longer. I recommend alternating between Redken Extreme shampoo and conditioner (including the Extreme Lengths System) and a Genius Wash. All of this combined will keep your hair in a ultimate healthy state and will help it grow!
Redken Extreme line photo: http://www.esteticamagazine.com/media/k2/items/src/f036b1e85f5b076a75998b4827f1bb79.jpg?r=27
Redken Genius Wash photo: http://www.esteticamagazine.com/media/k2/items/src/c6c0f78f9fb664accfd8ff243beb201c.jpg?r=27
Lindsey Olson Links:
Website: www.lindseymarieolson.com/
Facebook Page: www.facebook.com/stylebylindsey
Instagram: www.instagram.com/lindsey.marie.olson/
Jolen Creme Bleach, Lightens Dark Hair, Jolen cater to women's needs, who remain so youthful & vibrant! Consider this option for Mother's Day presents!
FACEBOOK | PINTEREST | INSTAGRAM
Jolen cream bleach is an effective beauty essential, perfect for those that want salon quality in the comfort of their own home for a very affordable price. Jolen has been catering to women's needs for 50+ years and is perfect for when you want to flash more flesh but don't want the dark hairs on show. Perfect for busy women/mums who do not have the time to treat themselves and it only takes 10 mins to do and will leave you with hair that is lightened and blended with your skin's natural tone.
RRP: Jolen £4.35
Stockist: www.boots.com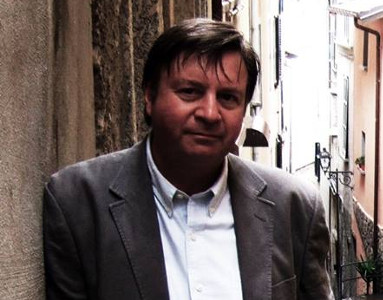 Poo Poo to No Poo
"Washing your hair is singularly the best thing you can do for it," according to trichologist, Tony Maleedy.

——————————————————————————–
Washing your hair without using any type of shampoo has become something of a trend over the past few years but Tony Maleedy is urging people to rethink this unhealthy way of caring for their locks.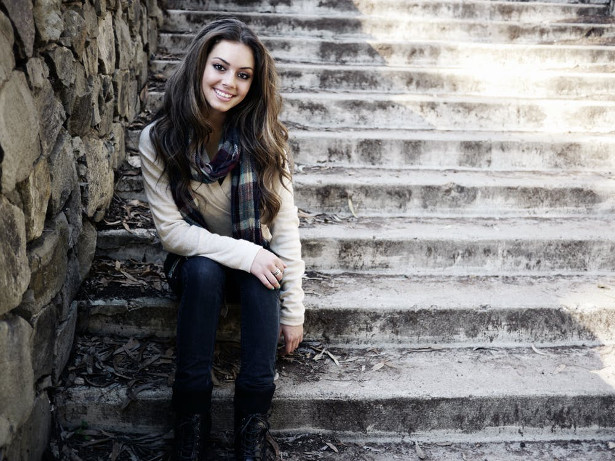 Advocates of No Poo claim it's beneficial because:
There is no need for shampoo because the hair cleans itself.
You can clean hair with warm water or conditioner.
Shampoo strips the hair of all its natural oil and makes it dry.
Shampooing makes more hair fall out.
Shampoos contain harmful chemicals.
But Tony said: "It might sound like a natural, healthy way to care for hair, but this really is a very bad idea.
"If you don't wash your hair, you are not washing your scalp either and this can cause big problems, including dandruff, sebohorric dermatitis and increased hair loss.
"The scalp is seven per cent of the total area of the skin – about the same as the arm below the elbow.
"Imagine not ever washing that!
"I have seen many thousands of people with hair and scalp problems, and in the vast majority of cases the disorders, particularly those of the scalp, have greatly improved as soon as the scalp is either washed more regularly, or better, more appropriate, products are used on it."
No Poo claims and the reality:
Claim: There is no need for shampoo because the hair cleans itself.
Reality: Tony said: "Hair cannot clean itself.
"Sebum, the natural oil of the skin, travels along the hair shaft to have moisture retaining and protective effects on the hair.
"But this oil also allows debris such as dust and dead skin cells to adhere to the hair, making it dull and adding considerable weight, and in the case of fine hair, causing it to become limp.
"The only way to remove this debris properly is by using a shampoo."
Claim: You can clean hair with warm water or conditioner.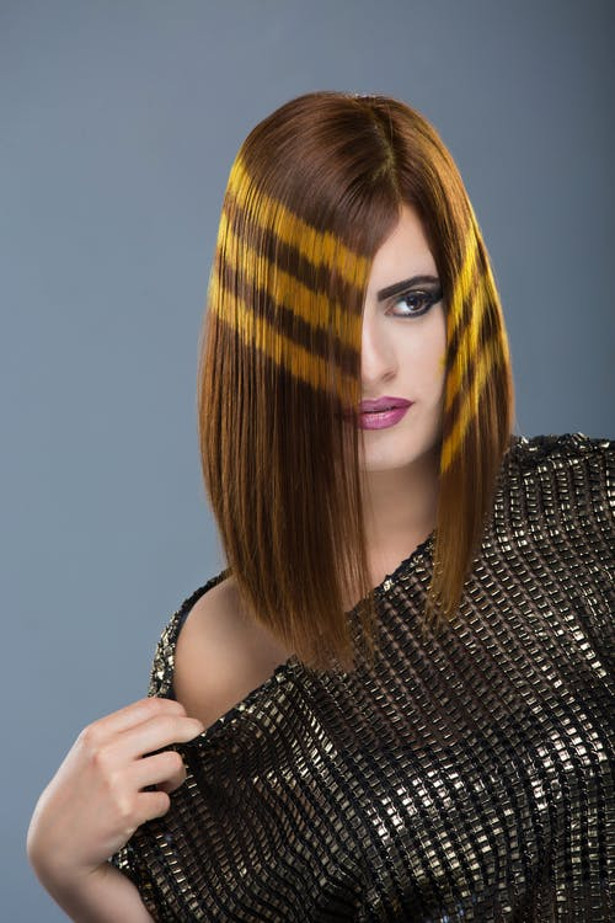 Reality: Tony said: "If you 'wash' your hair with warm water or conditioner the bulk of the larger dirt particles are generally removed from the surface of the hair but sebum is not.
"This is because oil and water don't, of course, mix so the oil continues to adhere to the surface of the hair and in a very short time more debris will stick to it.
"Conditioner can't clean the hair as it does not have the ability to interact with oil and dirt as shampoo does, allowing them to be removed from the hair and scalp."
Claim: Shampoo strips the hair of all its natural oil and makes it dry.
Reality: Tony said: "Sebum has an excellent effect on the condition of the hair, its ability to lock moisture into the hair is second to none.
"Having said that, it is a magnet for dust, dirt and debris, which will, over time, leave hair looking lacklustre and dull.
"Hair conditioners these days are so sophisticated and effective it is far better to wash your hair frequently and use a conditioner afterwards.
"Another important point is that some shampoos are very harsh, but these are the poorer quality ones.
"Good quality shampoos are designed to only remove excess oil from the hair and scalp leaving the intercellular oil within the scalp tissues and in the spaces between the hair cuticles."
Claim: Shampooing makes more hair fall out.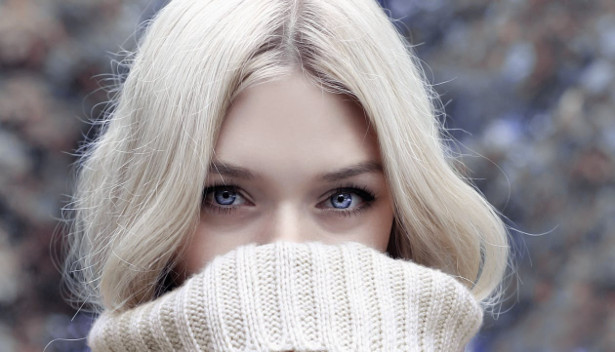 Reality: Tony said: "This could not be more wrong.
"When you wash your hair of course you notice more hair falling out, but these are only hairs which are ready to come out anyway.
"Not washing your hair will not prevent this, indeed, leaving your hair unwashed is likely to result in a greater hair loss in time."
Claim: Shampoos contain harmful chemicals.
Reality: Tony said: "The EU Cosmetic Directive regulations covering this are very strict, and no harmful chemicals are allowed to be used in any shampoo formulations."
Tony added: "From a cosmetic point of view the use of shampoo to remove dirt and excess oil is very important as shampoos affect the hair in a number of ways.
"They give hair a more appealing feel and texture, improve its condition and usually leave it with a pleasant smell.
"In addition, by removing debris from the hair's surface they allow light to be reflected more easily, so improving shine on the hair.
"Clean hair also shows in hair-on-hair interaction, the way hairs move and flow alongside neighbouring hairs – which is a major factor in the appearance and appeal of hair."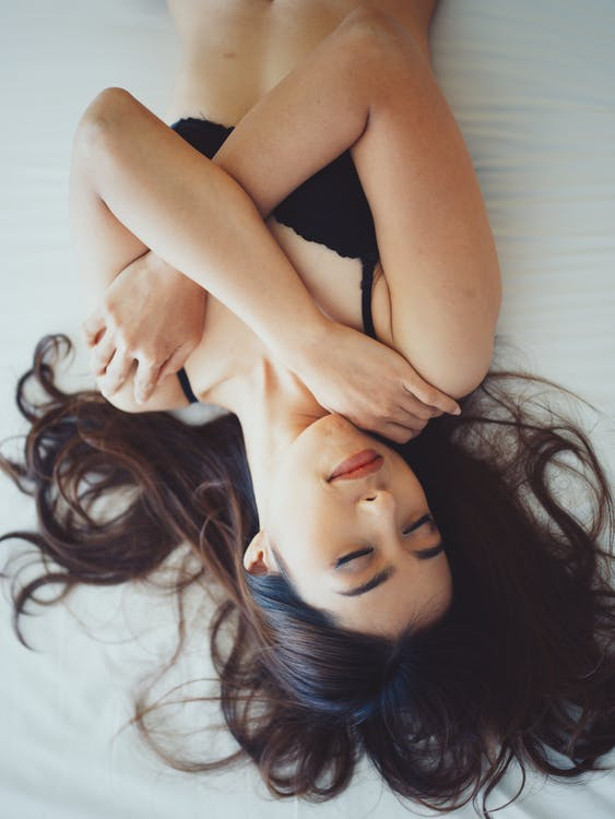 |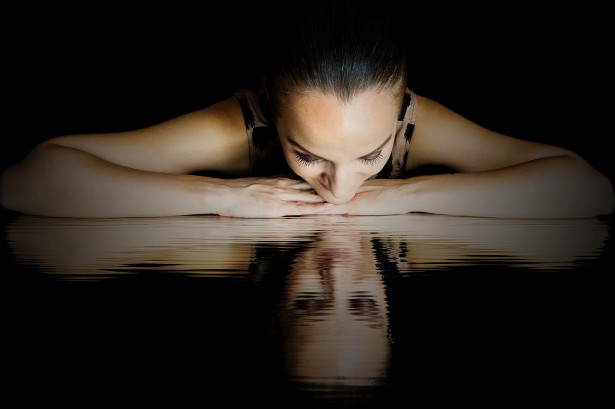 Sweet Better, Live Better with
Whole Earth Sweetener Company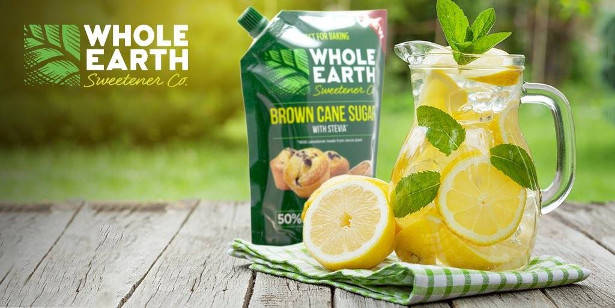 FACEBOOK | TWITTER | INSTAGRAM
Whether it's a decision to change your lifestyle or simply wanting to cut down on sugar, Whole Earth Sweetener Co. has launched a new range of products perfect for all sweet occasions. Available from Sainsbury's stores nationwide, Whole Earth Sweetener Co. products are a new generation of Stevia that are set to change the way the nation sweetens forever. Perfect for every occasion, Whole Earth Sweetener Co. products are derived from nature and carefully crafted so you don't have to compromise on taste.
Whole Earth Sweetener Co. is a distinctive range that harnesses the sweet side of nature. Used to enhance a coffee, bake a cake, or sweeten porridge, Whole Earth Sweetener Co. products are a great way to add a little extra sweetness to life. The extensive and versatile range includes:
Sweet Granules (RRP £4.25) is a table top sweetener that is part of the zero-calorie collection. The pure, undeniable sweetness will ensure sugar is forgotten with the first try.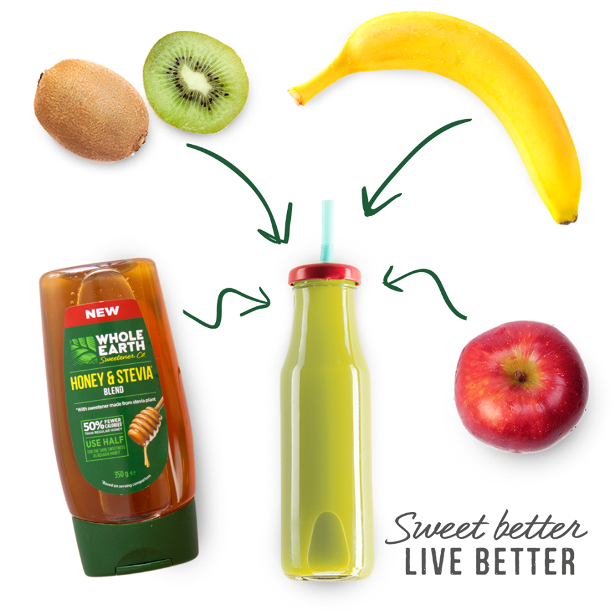 The Sweet Mini Cubes (RRP £2.50) are also included within the zero-calorie range and are perfect for on-the-go sweetness derived from nature.
Using half the quantity, the Brown Cane Sugar with Stevia (RRP £2.50) offers the same sweetness as sugar but with half the calories1. It complements the sweetness of the Stevia leaf extract with cane sugar creating gold standard crunchy crystals, bringing a rich sweetness to all baked goods.
The Honey & Stevia Blend (RRP £5.00) is a delicious sweetener derived from the Stevia plant and is ideal for porridge, fruit, yogurt and all your favourite hot drinks. Use half the quantity for the same sweetness as regular honey but with 50% fewer calories2.
All Whole Earth Sweetener Co. products are available from Sainsbury's nationwide.
For additional information please visit www.wholeearthsweetener.co.uk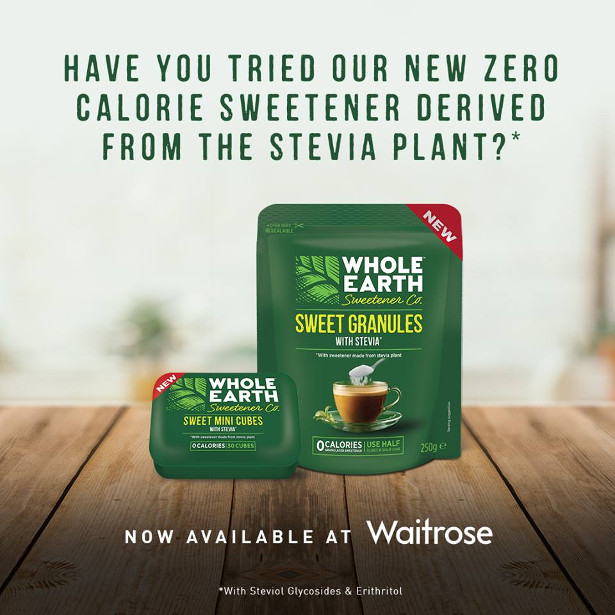 |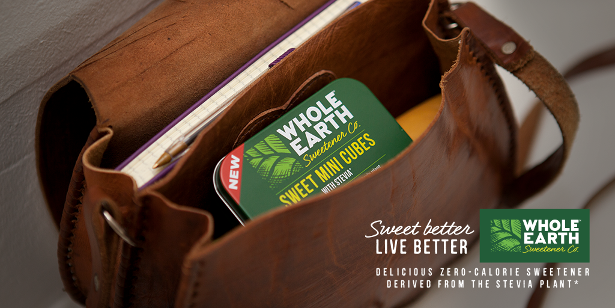 |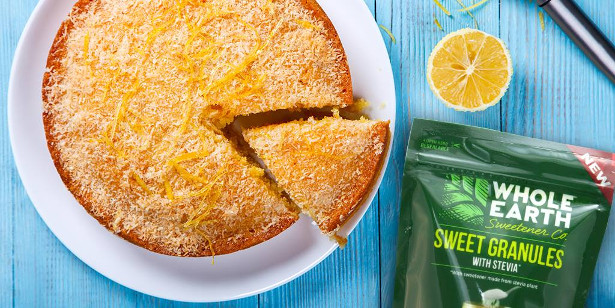 |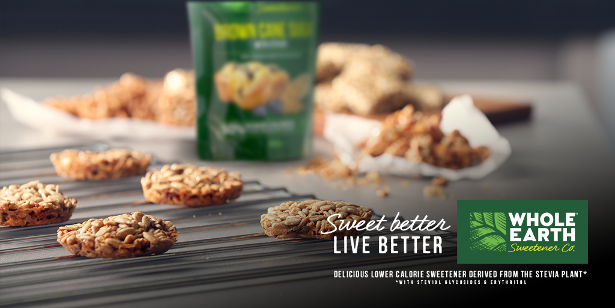 |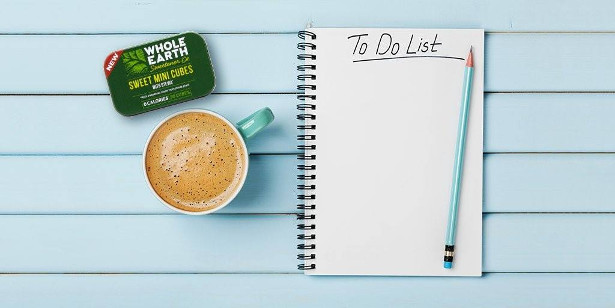 |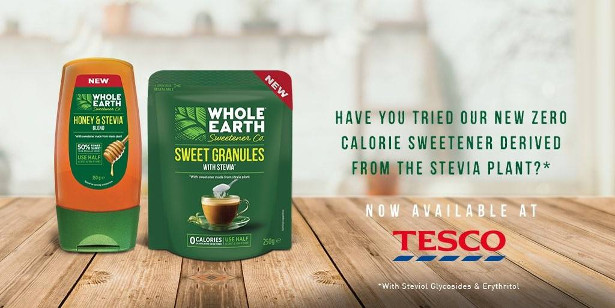 |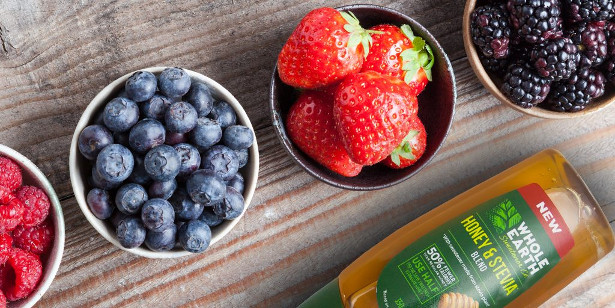 |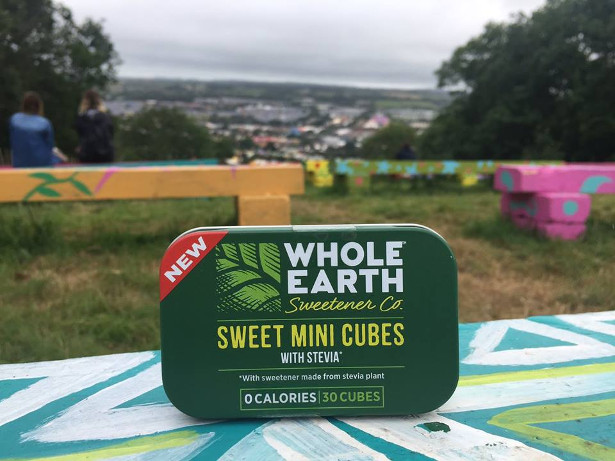 |

5 IN 1 SHAMPOO AND SHAMPOO FOR MEN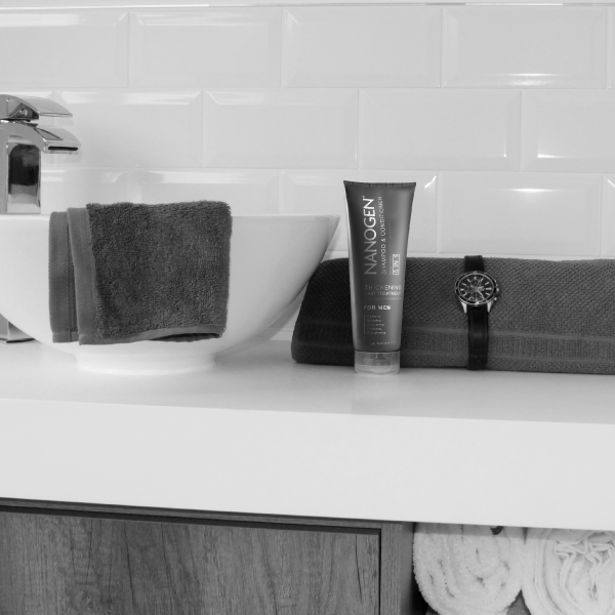 FACEBOOK | INSTAGRAM | TWITTER
The new Nanogen 5 IN 1 Shampoo and Conditioner for Men is a thickening treatment specifically for men who are looking for a quick and easy alternative to traditional separate shampoo and conditioners.
IT'S THE GO-TO FOR ANY MAN WITH ONLY A FEW MINUTES TO SPARE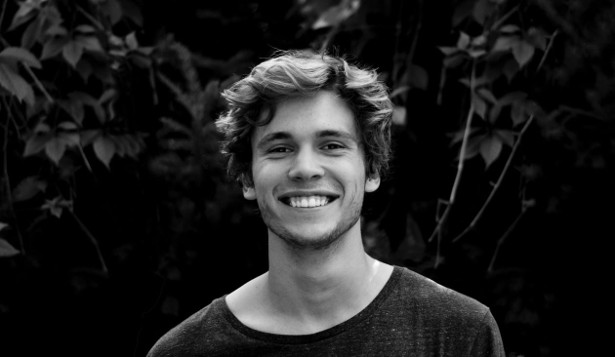 With five multifunctional properties, it's the go-to for any man with only a couple of minutes to spare – whether that's in the morning before heading to the office, or after a workout at the gym.
THE INGREDIENTS
Free from parabens, SLS and formaldehyde donors, this shampoo and conditioner contains anti-inflammatory properties that is suitable for even the most sensitive of scalps. Packed with Nanogen's unique Hair Growth Factors, the formula also contains an innovative cocktail of ingredients for superior scalp and hair health.
For scalp:
SALICYLIC ACID Provides deep cleansing and gentle exfoliation of the hair and scalp to aid absorption of Hair Growth Factors. ALOE VERA Heals and soothes the scalp and fights free radical damage with antioxidants.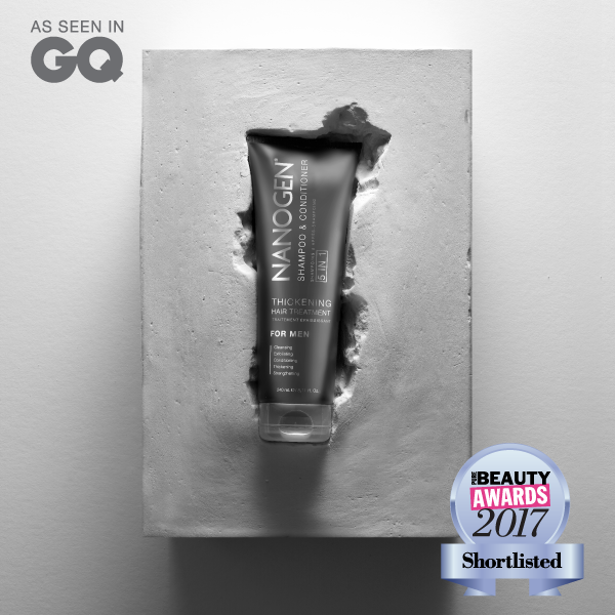 For the hair:
KERATIN This natural thickening protein provides hair with moisture, body and an instant thickening effect. Rich in cysteine, the amino acid which gives keratin its unique strengthening and protecting qualities. PANTHENOL
This vitamin B5 derivative works as a humectant, attracting water from the air and utilising it to improve hair lustre, as well as the strength of the hair follicle. GLYCERIN
A clever humectant able to hold water greater than its own weight for superior moisture levels in the hair.
NANOGEN PATENTED HAIR GROWTH FACTORS
This innovative blend of bio-active amino acid-derived plant extracts and peptides (unique to Nanogen) utilise a triple-pronged approach to promote healthy hair growth by stimulating the natural development processes found in our follicles: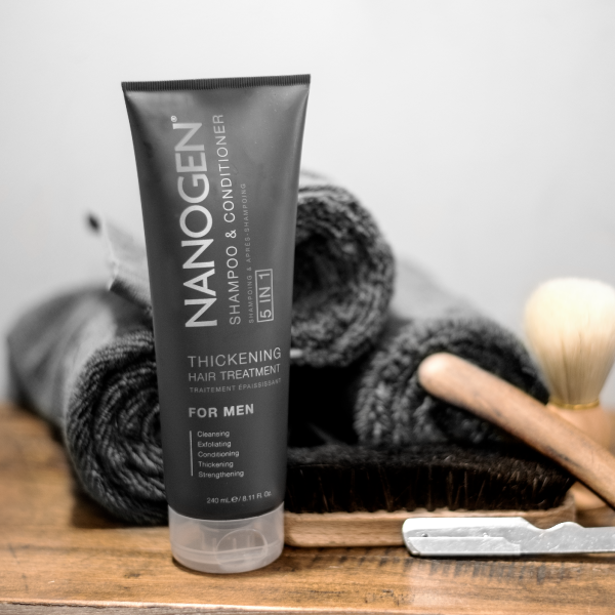 LARIX EUROPAEA BARK EXTRACT Revitalises hair follicles and prolongs the Anagen growth phase of the hair's cycle. Supporting the follicle's ability to feed the hair means growth is sustained for longer.
PEA SPROUT EXTRACT
Stimulates the production of hair cells. Hair becomes thicker and more dense.
SCIENTIFICALLY DEVELOPED PEPTIDES Stimulates collagen around the follicles, facilitating hair anchoring. Hair shedding is reduced for better overall thickness.
HOW TO USE
Wet hair completely and massage gently throughout hair and scalp, rinse thoroughly with cool water. For best results, follow with other Nanogen hair thickening products.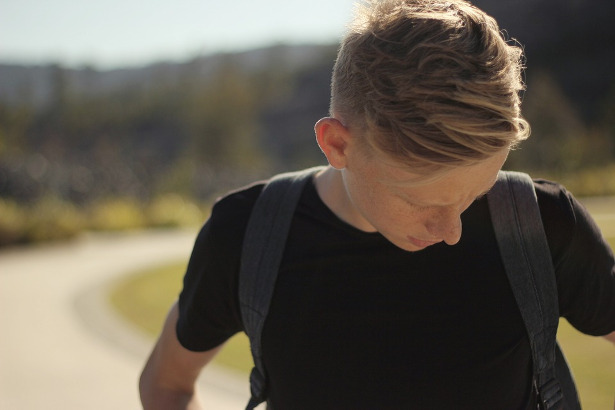 ABOUT NANOGEN
Renowned for combining research, development and formulation by a team of in house biochemists, London based haircare brand, Nanogen, has a wide range of hair care and styling products specifically created for thickening hair and improving scalp health for both men and women. The range includes a complete routine of cleansing, conditioning, volumising and protecting products featuring innovative Hair Growth Factors, hyaluronic acid and keratin to boost scalp health and hair thickness. These wet care products build upon Nanogen's reputation for excellence, established with the 100% natural keratin fibres with which the brand made its name.
NANOGEN 5 IN 1 SHAMPOO AND CONDITIONER FOR MEN RRP – £9.95 240ML
Nanogen is available at selected Boots stores nationwide or online at boots.com and nanogen.com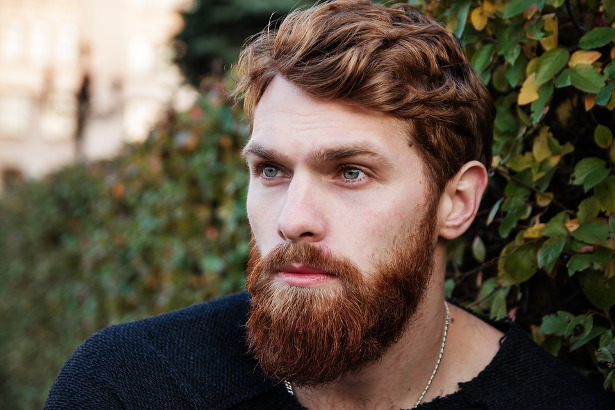 |

|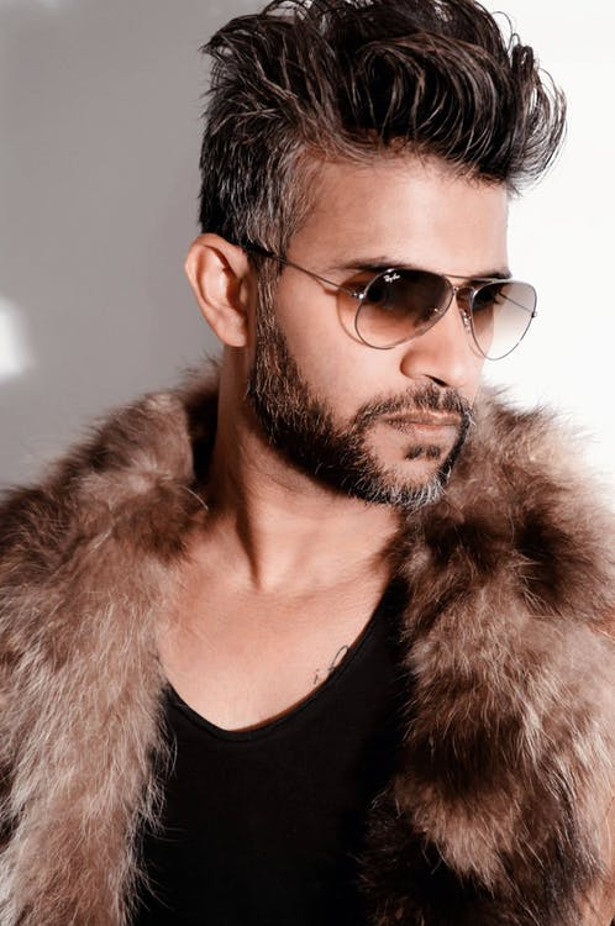 |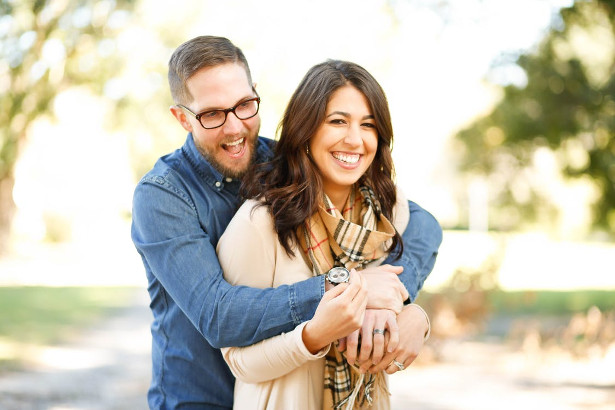 |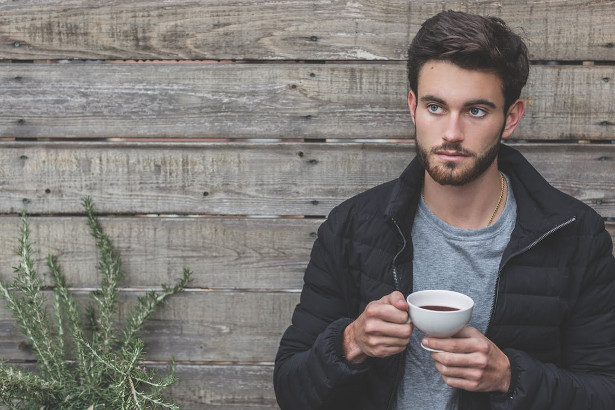 Whether it's curls, coils or waves – Cantu has quickly become the go-to brand for
curly hair girls including singer Janelle Monae.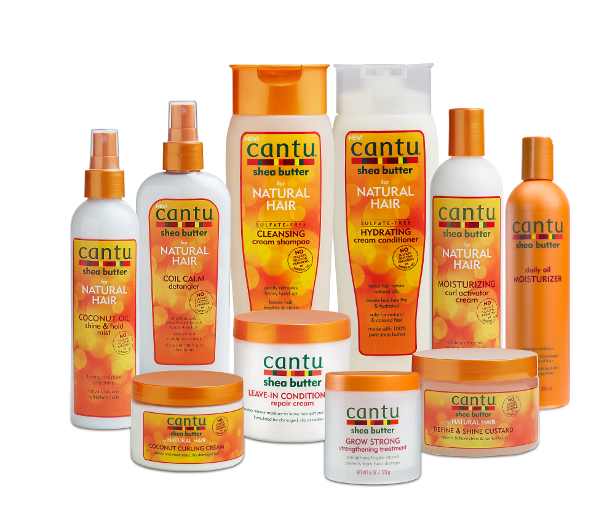 FACEBOOK | TWITTER | YOUTUBE | INSTAGRAM
Made with 100% shea butter and infused with coconut oil, the range provides
highly moisturising, nourishing, reparative and protective qualities to meet the
distinctive needs of curly hair types. Embrace your curl this season and with a
range of 12 products specifically created for the needs of textured hair. Cantu
has your curls covered!
This season sees more women embracing their natural, textured hair and
owning their unique style. Cantu's ethos is to celebrate these strong, gorgeous
women and their strong beautiful hair, because perfectly natural is what it's all
about.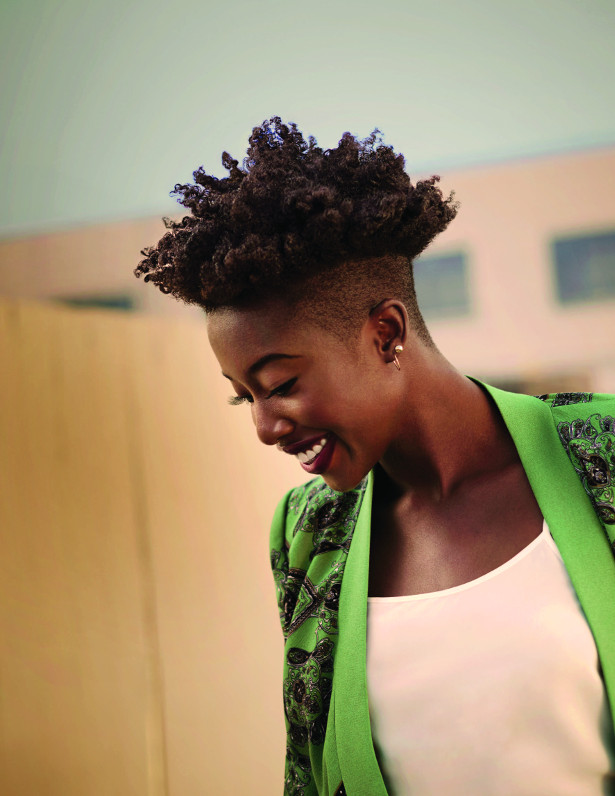 Cantu includes a complete regimen of Cleanse, Condition, Curl & Control products:
• Sulfate-Free Cleansing Cream Shampoo £6.99
• Sulfate-Free Hydrating Cream Conditioner £6.99
• Leave-In Conditioning Repair Cream £6.99
• Grow Strong Strengthening Treatment £5.49
• Moisturising Curl Activator Cream £7.99
• Coconut Curling Cream £7.99
• Coconut Oil Shine & Hold Mist £6.99
• Define & Shine Custard £5.49
• Coil Calm Detangler £6.99
• Daily Oil Moisturiser £6.99
• Hair Dressing Pomade £5.49
• Moisturising Twist & Lock Gel £6.99
Cantu is available from Selected Superdrug stores and online

CANTU SHEA BUTTER LEAVE IN CONDITIONING REPAIR CREAM
FACEBOOK | TWITTER | YOUTUBE | INSTAGRAM
Cantu Leave in Conditioning Repair Cream formulated for damaged, dry or coarse hair provides intense moisture leaving hair soft and manageable.
This shea butter infused deep penetrating leave-in conditioning treatment is made with pure shea butter and other natural oils to stop and mend breakage while repairing split ends. Plus, it adds manageability and shine with every application. When used daily, Cantu leave-in conditioning repair cream helps promote stronger, healthier hair.
Cantu leave-In conditioning repair cream is great for relaxed, texturised, colored and permed hair. Restore your real, authentic beauty. Embrace your curly, coily or wavy hair with Cantu.
How to use: For daily styling, apply a generous amount of product to ends of damp hair and work toward roots. Comb through for even distribution. Do not rinse. Apply more to the ends of longer hair or problem areas. As a leave-in treatment, apply as directed previously and cover with a plastic cap overnight for maximum absorption and intense conditioning.
About Cantu Every day, there are people out there embracing their natural, beautiful, textured hair and owning their unique style. We're here to celebrate these strong, gorgeous women and their strong gorgeous hair, because perfect natural is what they're all about. Their award-winning collection of products, made specifically for textured hair is all you need to achieve any look or style. My Curl. My Cantu.
Shea Butter Leave in Conditioning Repair Cream is available from selected Boots and Superdrug stores and online at www.boots.com, www.superdrug.com RRP £6.99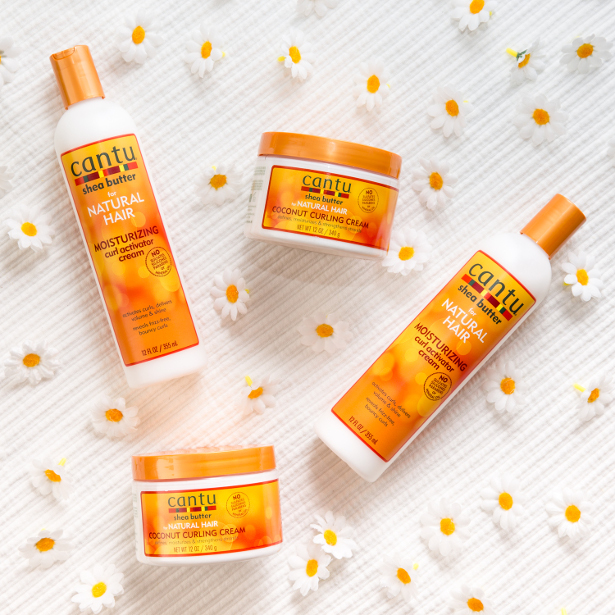 |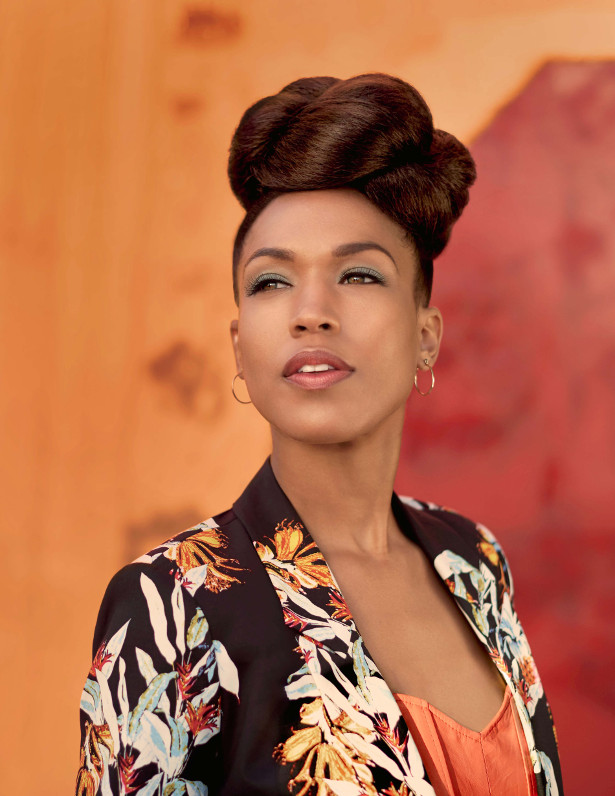 |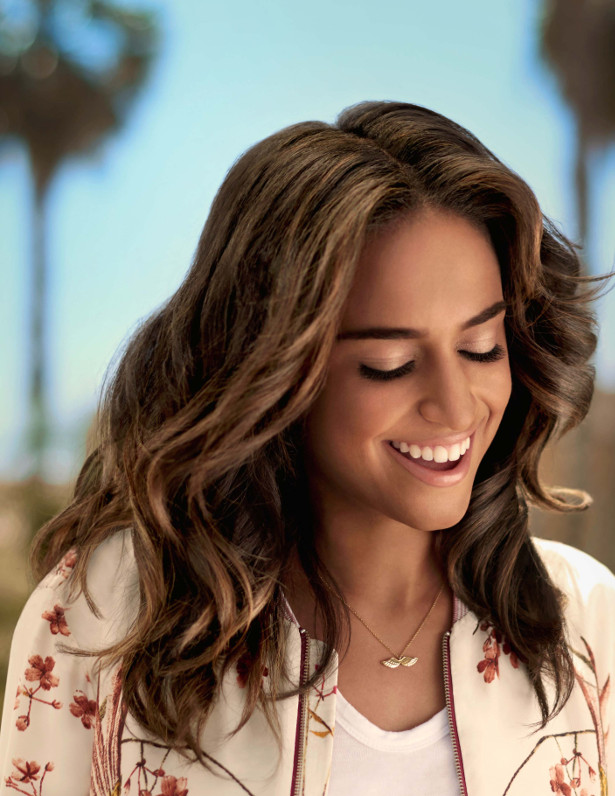 Trichologist Jane Davies has 3 Top Tips for fantastic hair, plus one bonus tip for Rugby players in training
1: Wash your hair every day with a good shampoo
The number one thing anyone can do to improve the health and appearance of their hair is to wash it every day with a good quality shampoo. People wash their face every day because it gets grimy, sweaty and pores get clogged. The hair and skin on your head also need cleaning the same, so wash it every day.
A good quality shampoo is one that has good ingredients, not cheap ones. Ask your hairdresser to recommend one for your hair texture: fine, medium, coarse or Afro-Caribbean hair. Ignore products for 'dry, oily or normal hair'. Those descriptions are not exact. And they tend to refer to your scalp, rather than hair condition.
2: Protect your hair from your lifestyle or the environment
Hair health can be affected by things like chlorine, sun light, overheating using styling tools, stress, alcohol, smoking and other external factors. Use products that protect your hair and scalp from damage through swimming, and sun bathing. Use styling tools at no more than 180degrees, chill out, get some sleep, and don't burn the candle at both ends.
Hair growth cycles vary, but it can take 4 months of a new regime or behaviour to see the difference. There are no quick fixes.
3: Healthy hair needs a healthy nutritional foundation.
The body needs a well-balanced supply of macro and micro nutrients to promote healthy follicular growth. Diets low in protein, iron, calcium, Vitamins (A, C, E, D), zinc will usually have weaker hair growth.
It may be necessary to supplement your diet to compensate for the lack of nutrients. Blood tests and Hair Mineral Analysis can provide evidence of deficiencies. We recommend low dose cyclical therapy programmes cover long periods to rebalance the body's ability to grow strong hair.
4: Bonus Tip – Choose Your Protein Shake Carefully.
If you are using protein shakes to help build muscle you may be surprised to learn that there could be a consequence to your hair health. If you want to remain fit and hairy, it is worth knowing that some protein shakes could be doing more harm than good. There are many additives found in protein shakes that could be accelerate hair loss. These additives can be inorganic growth hormones and creatine, which are intended to aid in the growth of muscle mass.
Consuming some protein shakes regularly may accelerate male–pattern hair loss. They mention that some of the additives in protein shakes are inorganic hormones such as Dehydroepiandrosterone (DHEA), also known as androstenolone, and creatine. These additives are intended to promote the growth of muscle mass, by increasing the amount of 'free' testosterone in the body.
This increase in 'free' testosterone means that there is also an increase in DHT. In individuals that are predisposed to genetic male–pattern hair loss, the process could be accelerated.
It is really common for my male patients who present with male–pattern hair loss are regularly consuming protein shakes containing DHEA / Creatine.
For those who are looking to remain fit and hairy, we recommend that you seek alternative sources of protein. Replace these shakes with natural sources of protein such as chicken, eggs and fish.
How to switch your haircare to something more natural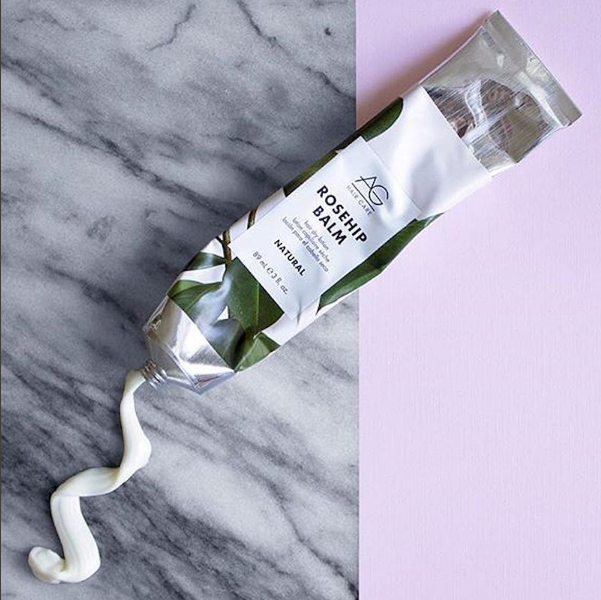 We don't just want to eat and live healthy, but we also want the same for our hair, and so it only makes sense that natural hair care is the new trend that we LOVE talking about! Natural hair products include the best that nature has to offer and will make your mane feel healthier and more manageable.
Natural hair care products will nourish your hair, are safer for your skin and are free from irritants and unhealthy synthetics. The longer you use them, the better the results – your hair may panic with the change but stick to it and your head will love you for it.
We're always on the lookout for natural haircare products that work and are easy to use and give you the perfect look. If you're wanting to mix up your haircare routine to a more natural solution, here's how. After all, your hair is the crown you never take off, so invest in it!
It's your time to shine!
Let your locks shine bright like a diamond! It might surprise you that the first step to achieving this, can be as easy as finding the perfect shampoo/conditioner combo. We know this seems basic but even just switching the everyday to a natural option will help your hair get used to less chemicals and parabens. Balance (shampoo) and Boost (conditioner) are a great start and you use them as per normal – so not much of a change in routine!
Balance is an apple cider vinegar, sulfate free shampoo that gently cleanses the hair and scalp. Organic apple cider vinegar naturally closes the hair cuticle for additional shine and organic argan oil and aloe vera help to further smooth and moisturize.
Boost is a natural conditioner that combines coconut oil, mango seed butter, rapeseed oil, rosehip oil, olive leaf extract, shea butter and hydrolyzed quinoa with the abundant benefits of apple cider vinegar to help nourish, detangle, smooth the hair cuticle and seal in moisture.
To the girls with curls
For the curly headed goddesses, we know how frustrating it can be to achieve the perfect curls! Remedy has got your back. This product will not only minimize frizz but also replace all of your heavy oil based products such as creams. Remedy is a leave in mist that detangles, reduces frizz, adds shine and balances pH of the hair with the help of organic apple cider vinegar. This product is an elixir for your hair that is chocked full of healthy ingredients that leave your hair feeling noticeably smoother. And this doesn't mean that you have to pass on great fragrance for your hair because it is also full of scintillating essential oils.
P.S. if you have straight or wavy hair and you can't seem to achieve the perfect natural/frizz free look, this product is also for you.
But how do we use it? To achieve smooth, frizz free hair, spray 1-2 times directly on your hair and style as normal. If you have curly hair, we recommend using your hands to scrunch the product throughout your hair. If you have straight or wavy hair, apply this product after you have brushed it and leave to work its magic.
Texturise yourself!
We know how much you want that voluminous and texturized look. Dry Lift is a texture and volume paste that instantly adds both volume and texture to your hair. Kaolin clay and volcanic ash absorb excess oils, creating a thickening effect, adding body and allowing your hair to be styled and manipulated. But that's not all! It also smells amazing because of an exclusive blend of rosemary, lemon, lime, geranium and lavender essential oils that provide natural fragrance and the benefits.
Here's how the magic happens: To achieve the perfect combination of volume and texture, pop a small amount of Dry Lift texture and volume paste into your hand, gently run product through hair and style as normal.
Effortlessly natural!
Blow drying and heat styling your hair is one of the quickest ways to damage it. Here's a secret that will make your life easier, save you time and your hair will love you for it. Rosehip Balm will make your hair feel instantly smoother and more manageable. Cold-pressed rosehip oil, rich in essential fatty acids, helps smooth, calm and seal the hair cuticle. AG Hair's exclusive blend of essential oils provides natural fragrance and the benefits of aromatherapy and is ideal for medium to thick and/or colour-treated look.
So how does this miracle product work? Massage a small amount of Rosehip Balm into scalp and let your hair air dry. If you need to blow dry to add texture and shape your style then that's ok – still use the Rosehip Balm prior to drying and it will create a heat protecting layer between your hair and the tool.
The entire AG Hair Natural collection is available exclusively in Price Attack stores and online. For more information visit http://www.priceattack.com.au/

Get naturally luscious locks with the Yes to™ Hair Care collection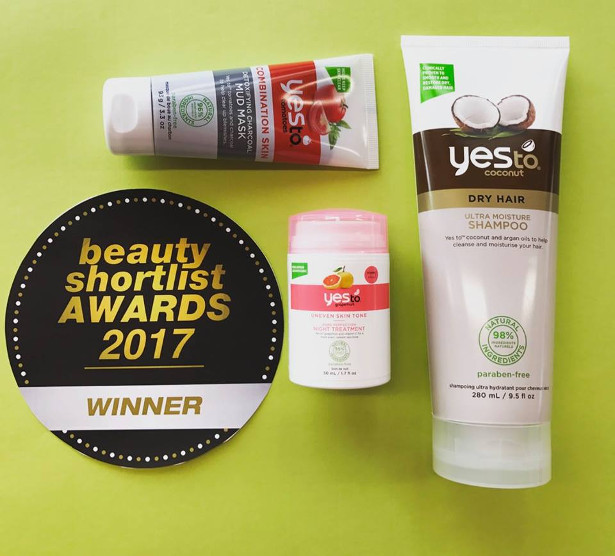 INSTAGRAM | FACEBOOK | TWITTER
A collection of ten natural shampoos and conditioners for every hair type, available in a 280ml tube format, to keep tresses healthy and looking gorgeous.
Yes to™ Coconuts Ultra Moisture Shampoo & Conditioner – Clinically proven to smooth and restore dry, damaged hair and increase shine. Formulated with Virgin Coconut and other moisture rich ingredients to smooth and hydrate without weighing hair down. For Dry Hair. £5.99 each (280ml)
Yes to™ Carrots Scalp Relief Shampoo & Conditioner – Clinically proven to soothe dry and flaky scalps in 8 days, this range is formulated with Tea Tree, Lemon Peel Oil and Carrot Seed to relieve irritation while leaving hair soft, healthy and hydrated. For Dry, Itchy scalp. £5.99 each (280ml)
Yes to™ Carrots Nourishing & Pampering Shampoo & Conditioner – A moisturising formula blended with Carrot Seed Oil to gently cleanse and hydrate gorgeous tresses. For Normal/Dry Hair. £4.99 each (280ml)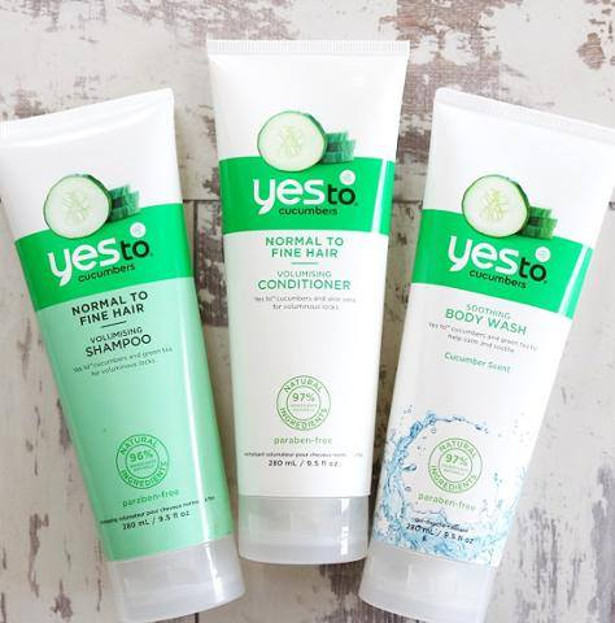 Yes to™ Cucumbers Volumising Shampoo & Conditioner – A naturally derived hypoallergenic, dermatologisttested blend of soothing botanicals to add volume for healthier locks. For Normal/Fine Hair. £4.99 each (280ml)
Yes to™ Blueberries Smooth & Shine Shampoo & Conditioner – Formulated with anti-oxidant rich fruit extracts including Kale and Shea Butter to help smooth frizzy hair and provide shine. For Frizzy Hair. £4.99 each (280ml)
Yes to™ is a range of natural and affordable beauty products with fruit & veggie formulas that really work. All products are 95% natural or more, free from parabens, SLS and phthalates and are cruelty free. Yes to™ offers six different award-winning, clinically proven formulas to meet the needs of every skin and hair type.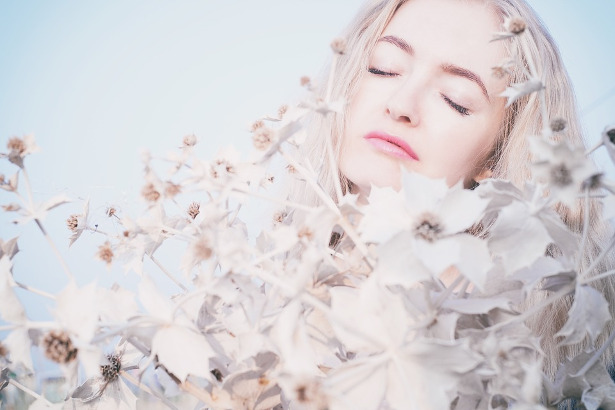 |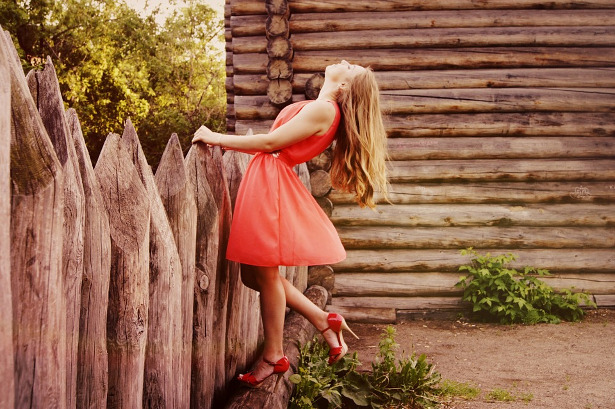 |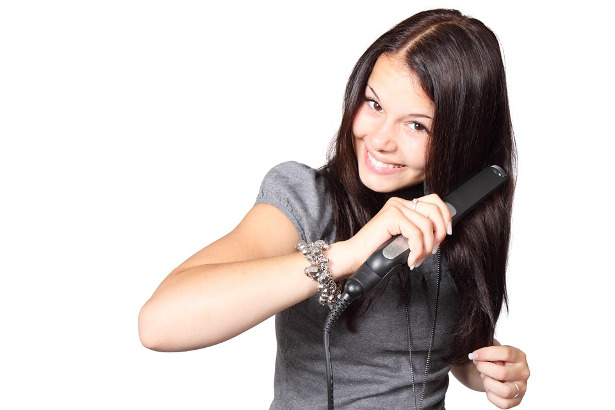 |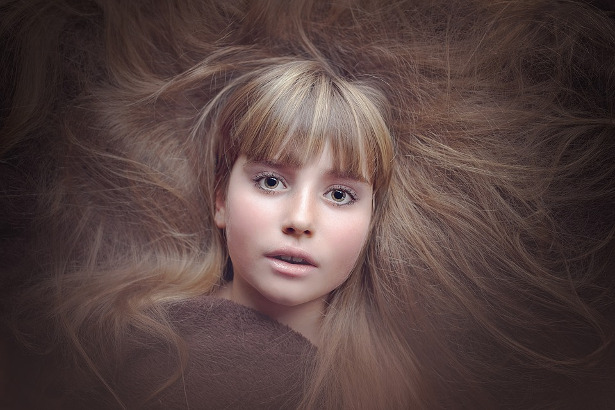 |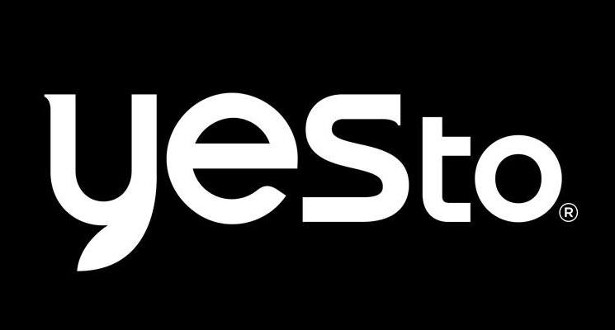 |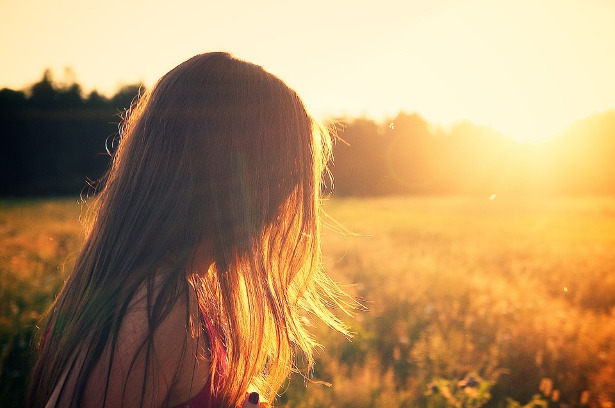 |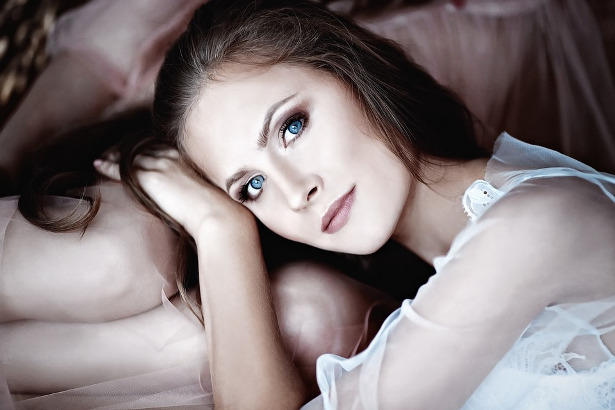 |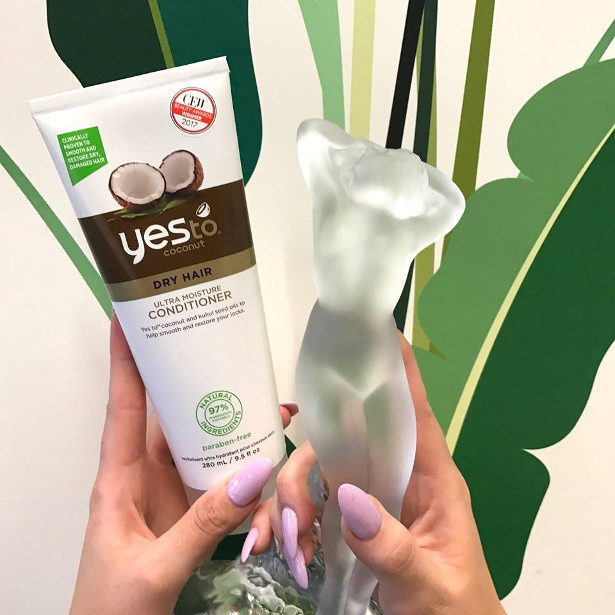 |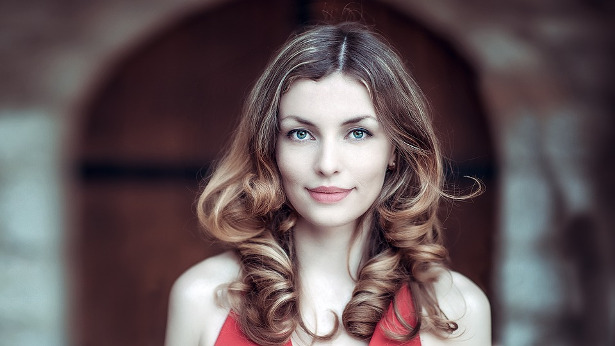 |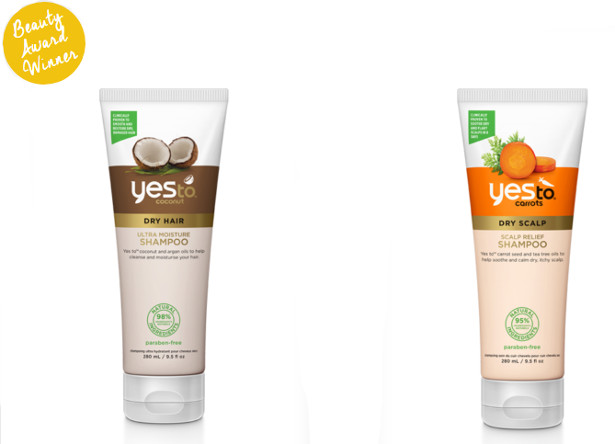 |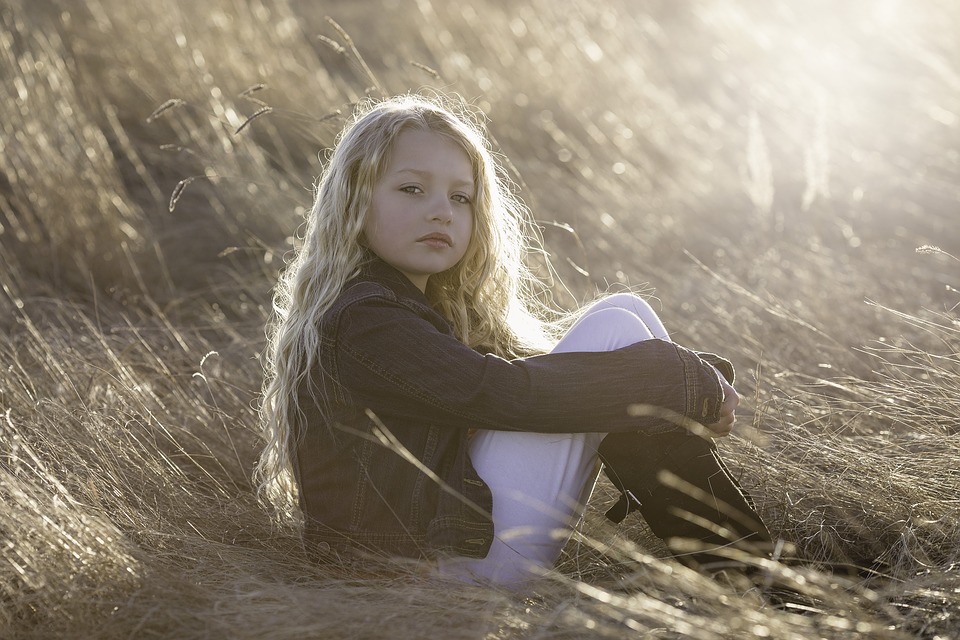 |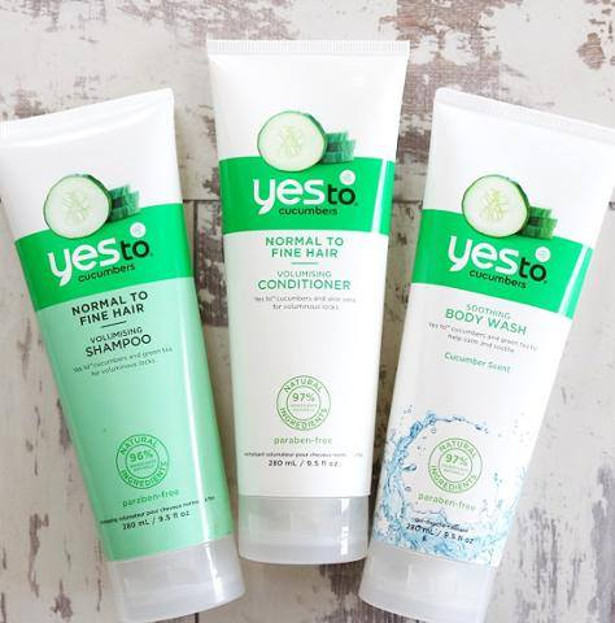 |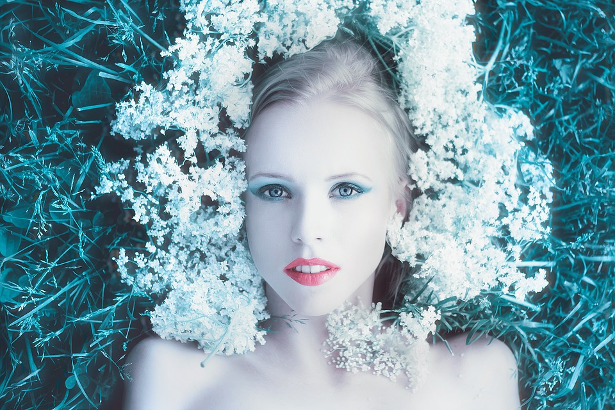 |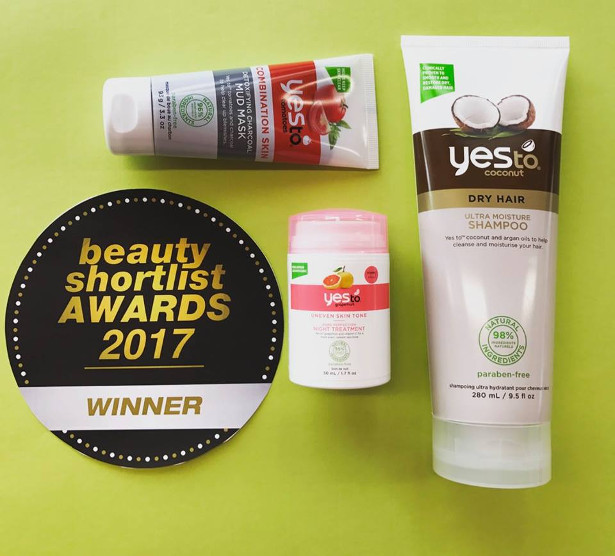 |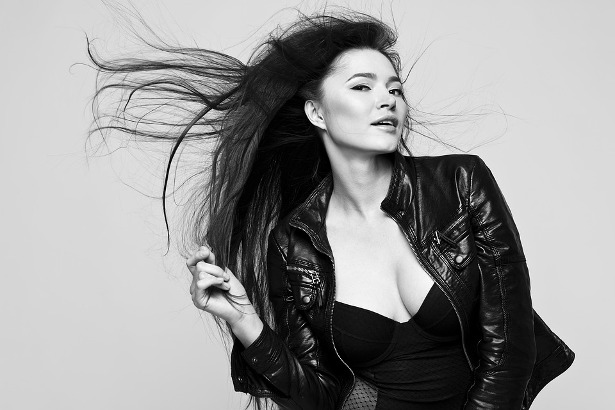 |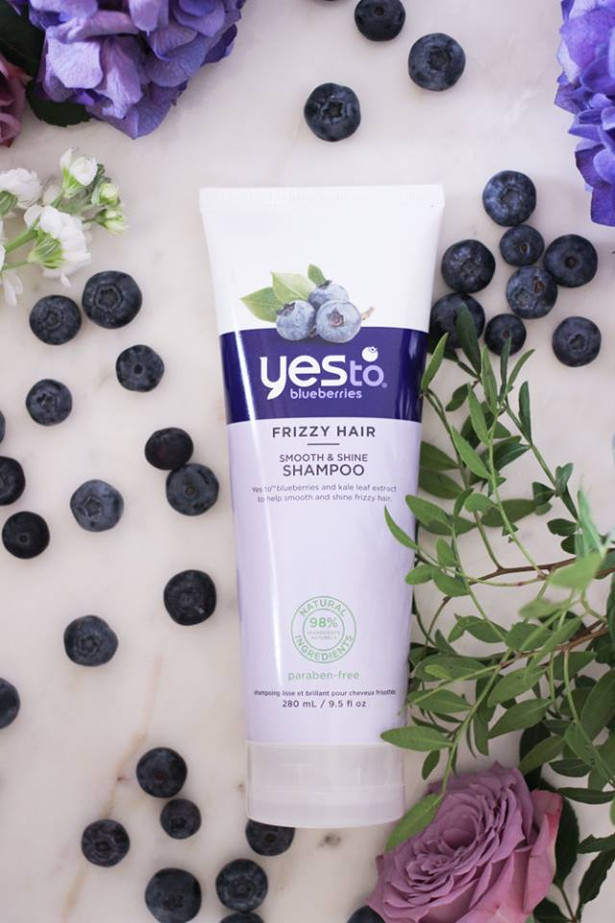 |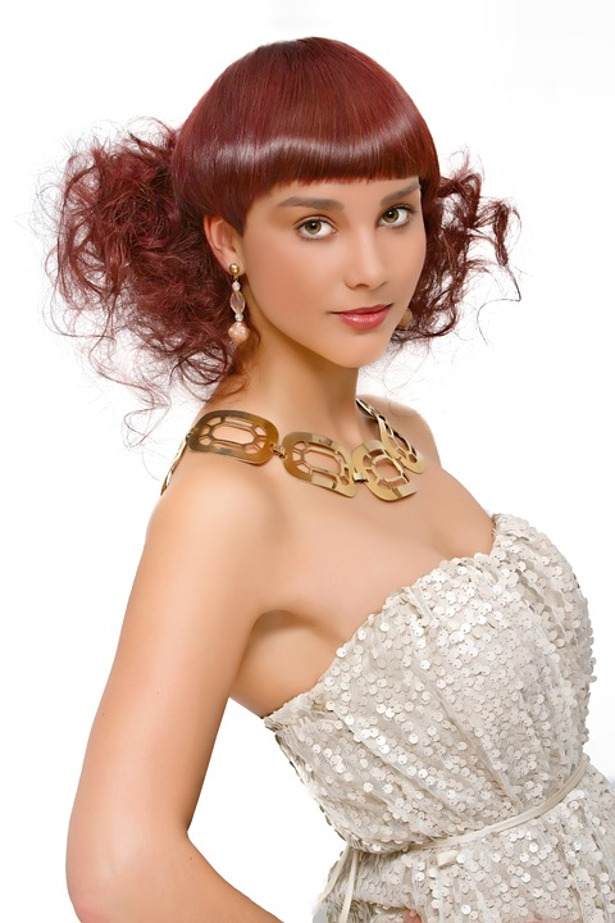 |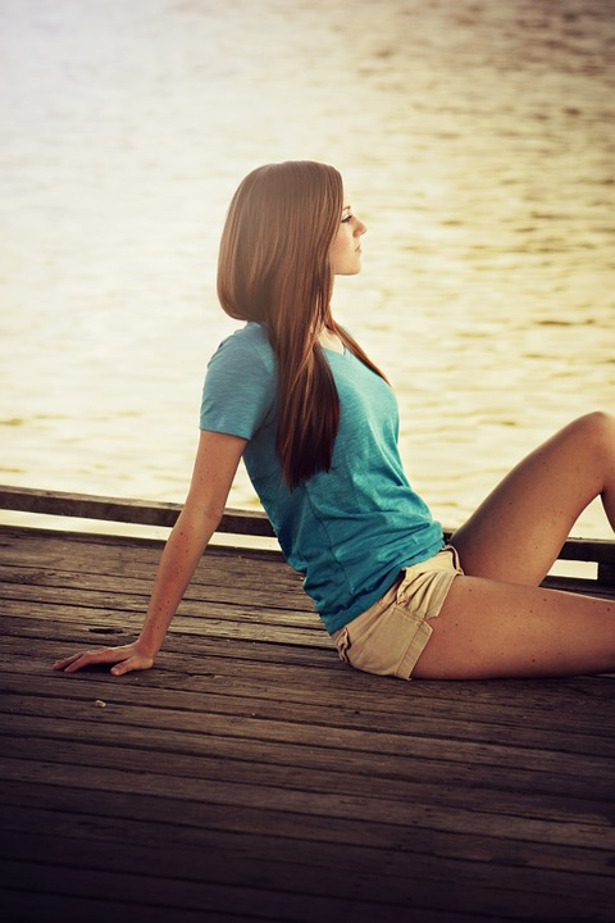 Feel Free of Fuzz!
Silky, smooth and permanent hair-free skin is just a jar way this Christmas Party Season. Frenesies introduce the ultimate, pain-free cream treatment that prevents hair from growing.
(CURRENTLY 25% OFF ALL PRODUCTS)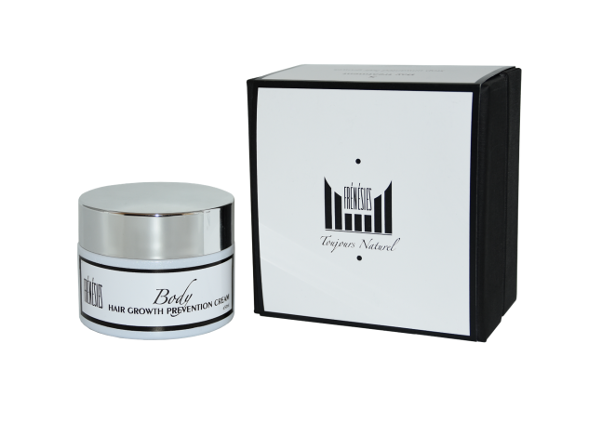 FACEBOOK | TWITTER | INSTAGRAM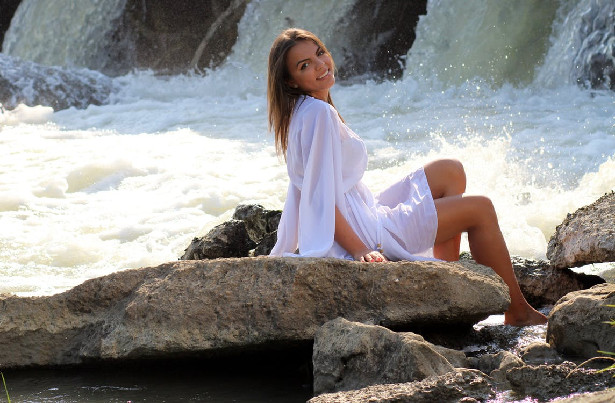 The main component in Frénésies is the Brazil nut; the Brazil nut is rich in selenium. Selenium and other components of the formula penetrate into the hair follicle and block the action of proteins and amino acids, which are essential in the formation of hair. As a result, hair growth is reduced dramatically, and any remaining hair is much paler and weaker. Hair grows at different cycles and stages and the cream acts mostly during the telogen phase. Effectively, the end result of this is that there is a 75% reduction of hair from the 1st application.
Furthermore, significant research and development has been put into every ingredient and its' dosage, as specific essential oils are needed to achieve the best results on each of the different areas of application. Frénésies is sold in three forms: Facial and Body creams for women, and a Men's line.
The Facial cream was created with the purpose of enriching a women's delicate facial skin. To accomplish this pure extracts of chamomile and lavender have been added to the creme to give it a smooth and silky feel. The Body cream was created with a formula containing Salix alba, which is also known as white willow. White willow gives a moisturising effect and it is also soothing and nutritious. The Men's line, which has menthol, rosemary, and chamomile extracts in its formula, that help calm the skin, eliminate the redness resulting of the epilation treatment, and provide a feeling of freshness.
Frénésies significantly reduces and weakens facial and body hair and provides a moisturising effect. Frénésies also acts as a soothing and anti-inflammatory agent on the skin for the purpose of treating post-epilation discomfort.
The components not only reduce unwanted hair growth, but also have moisturising effect, antibacterial and anti-inflammatory effects, to help the skin after epilation procedure."
Frenesies Facial and Frenesies Body, respectively £195 and £220 – Based on brazil nuts, rich in selenium, both these treatments are a game changer! You won't need all those expensive salon treatments anymore thanks to the latest technology used by Frenesies products.
Frenesies Men £220  – Specifically designed for men's hair, this formula is rich in menthol, rosemary and chamomile, which help calm the skin, eliminate the redness of the post waxing treatment and give the feeling of freshness. After only one treatment hair will be reduced by 60-80% depending on the type of hair.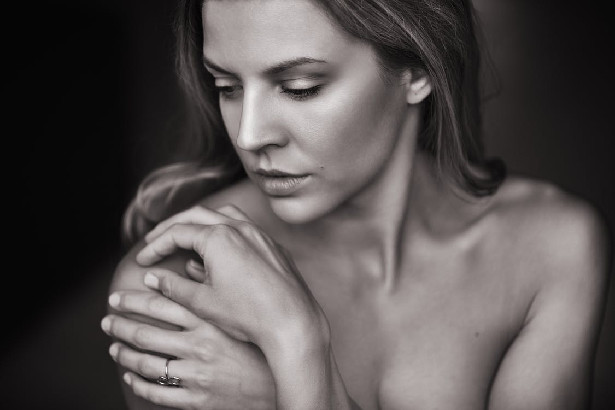 |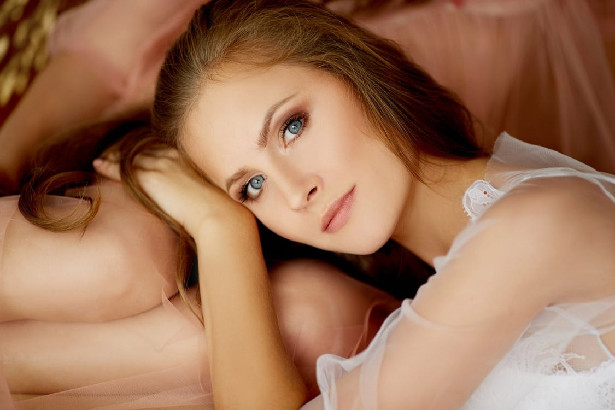 |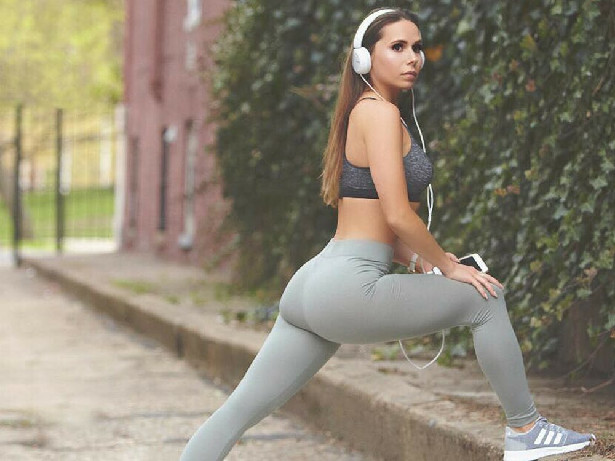 |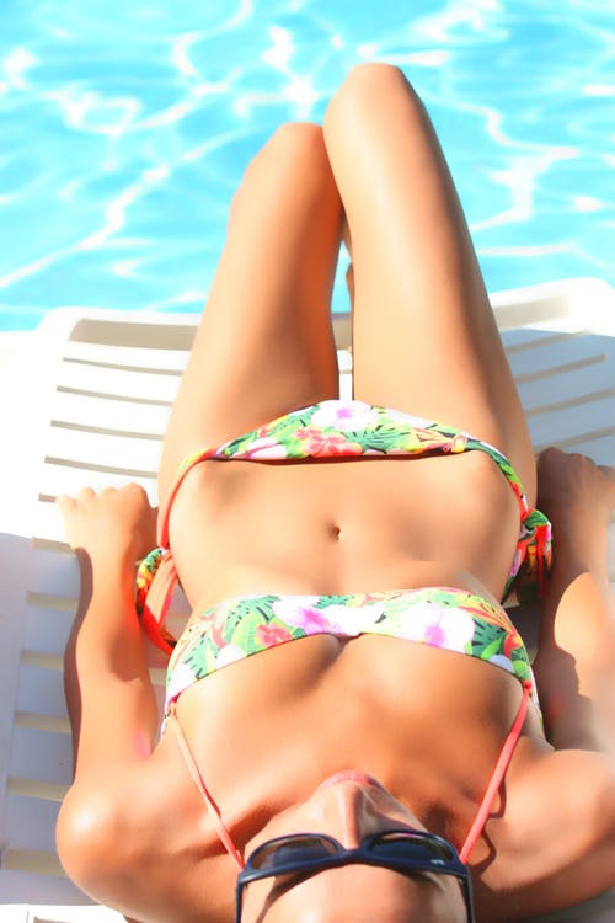 |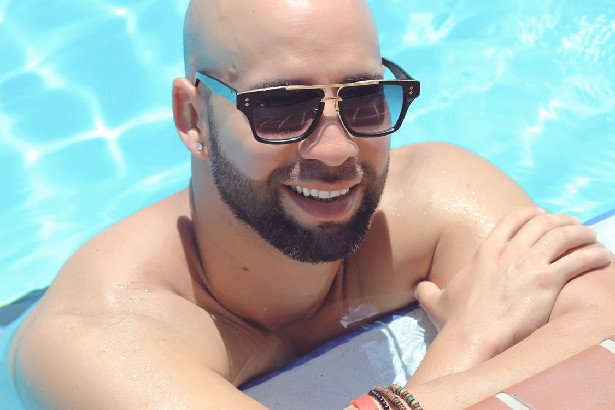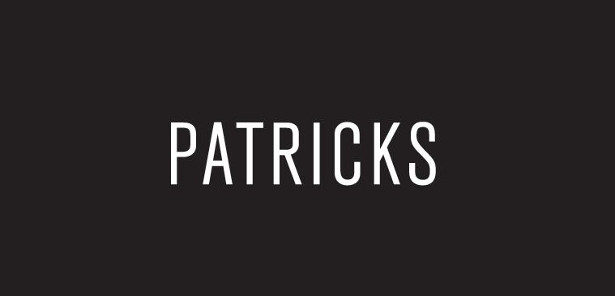 PATRICKS launches game changing shampoos and conditioners. SH1 | CD1 | SH2 | CD2 www.patricks.com.au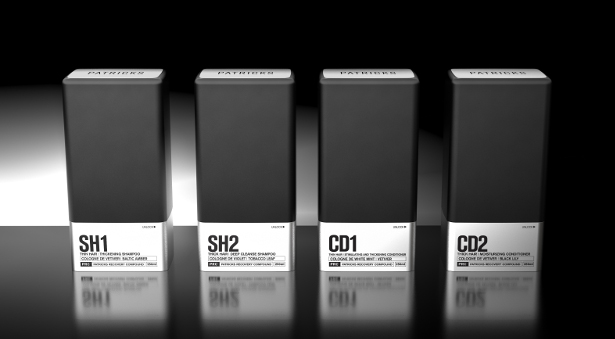 FACEBOOK | INSTAGRAM | TWITTER
PATRICKS
SH1 | CD1 | SH2 | CD2
THE SPIN
After 5 years of design, research, development and pushing scientists, chemists and engineers to the absolute limit Sydney based Patricks launches game changing full size shampoos and conditioners.
FUNCTIONALITY SIMPLIFIED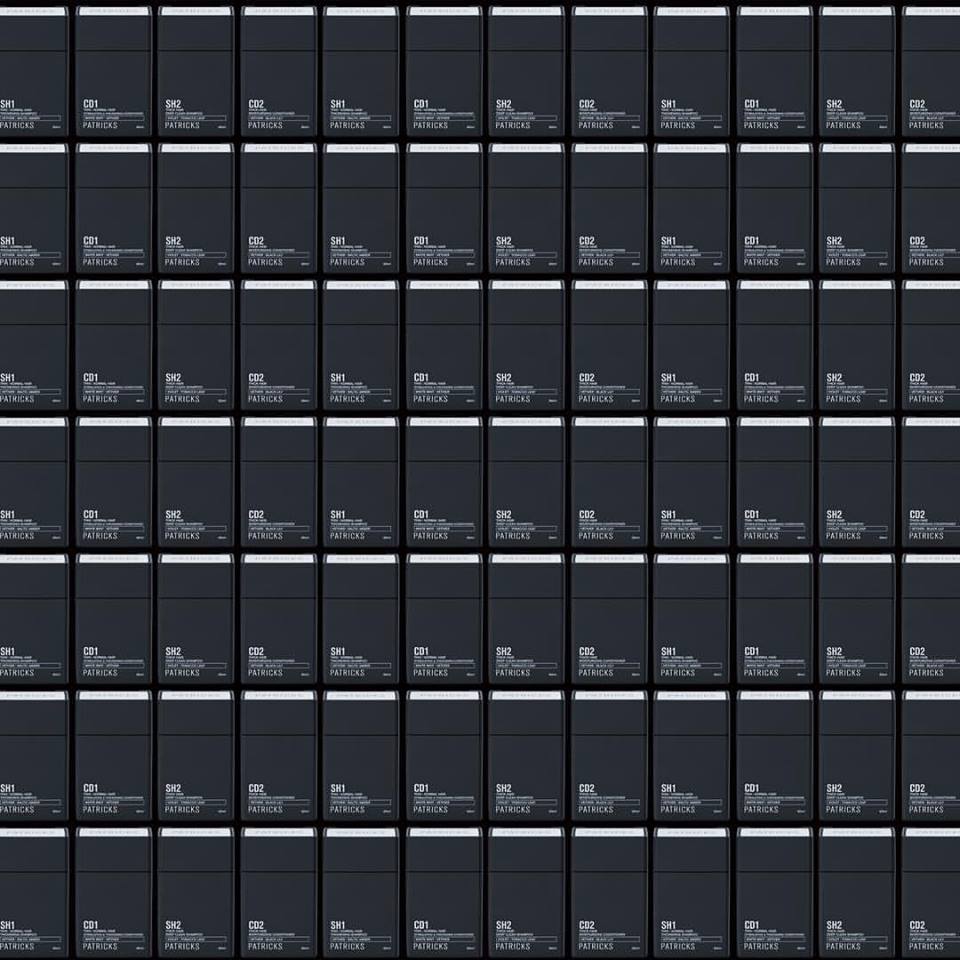 The game-changing bottle is custom made, has a premium soft-touch finish and a real aluminium top plate, with a laser etched logo. Sleek and intelligent, functional and beautiful, it takes pride of place among our proudest achievements.
We are committed to using the latest technological innovations and our shampoos and conditioners are no exception. Our uncompromising range uses the latest scientific innovations along with bespoke colognes and the best ingredients to create a high-performance super product. Each product contains PRC, a revolutionary technology scientifically proven to reduce the effects of hair loss.
It's by far the best product in the world utilizing the best of everything from packaging to fragrance to performance.
TECHNOLOGY AHEAD OF ITS TIME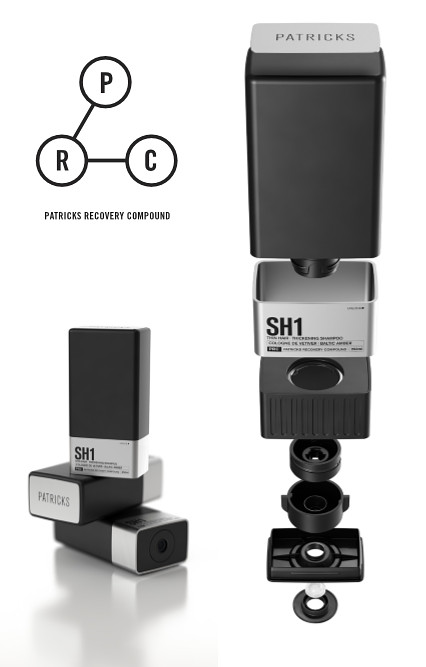 Believe the hype. Patricks products do what they say they will. We know this because we tested and re-tested on thousands of guys until they were perfect. The Patricks Recovery Compound (PRC) is an innovative and unique active complex designed to stimulate hair growth and prevent and stop the hair loss process.
SH1 | THICKENING SHAMPOO
Cologne | Vetiver and Baltic Amber
Designed for | Thin to normal hair
Performance | Strengthening proteins help maximize hair density and thickness making hair appear thicker and fuller. Mild cleansing agents gently remove excess oil and product buildup. UV resistant. Suitable for daily use.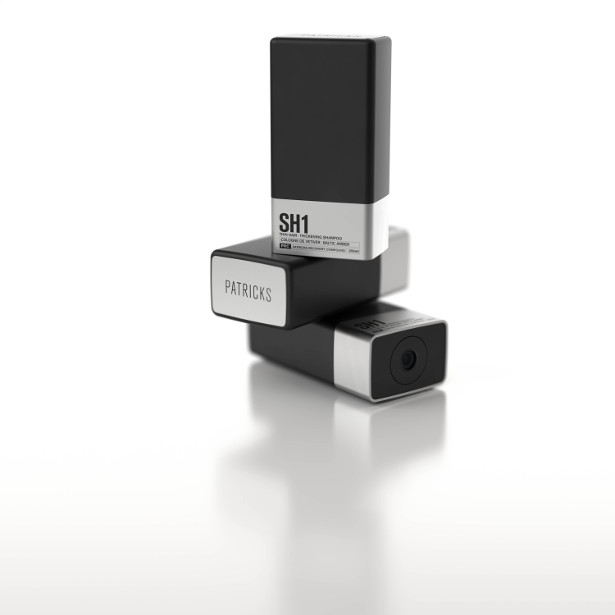 CD1 | STIMULATING AND THICKENING CONDITIONER
Cologne | White Mint and Vetiver
Designed for | Thin to normal hair
Performance | Stimulates and refreshes the scalp for improved circulation. Strenghtens and maximises hair density and thickness. UV resistant.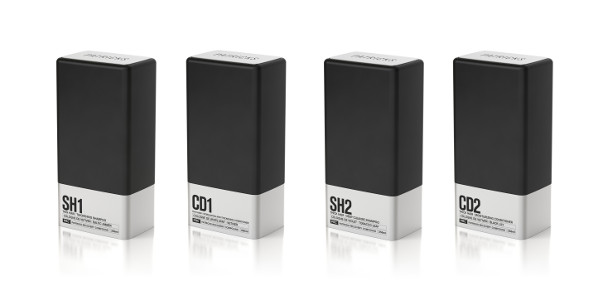 SH2 | DEEP CLEAN SHAMPOO
Cologne | violet and Tobacco Leaf
Designed for | Thin to normal hair
Performance | Deeply cleans to remove product buildup, toxins and excess oil. Antioxident-rich formula protects and strengthens hair. UV resistant.
CD2 | MOISTURISING CONDITIONER
Cologne | Vetiver and Black Lily
Designed for | Thin to normal hair
Performance | Restores moisture, repairs and helps improve protein integrity. Protects hair from chemical and environmental damage.
|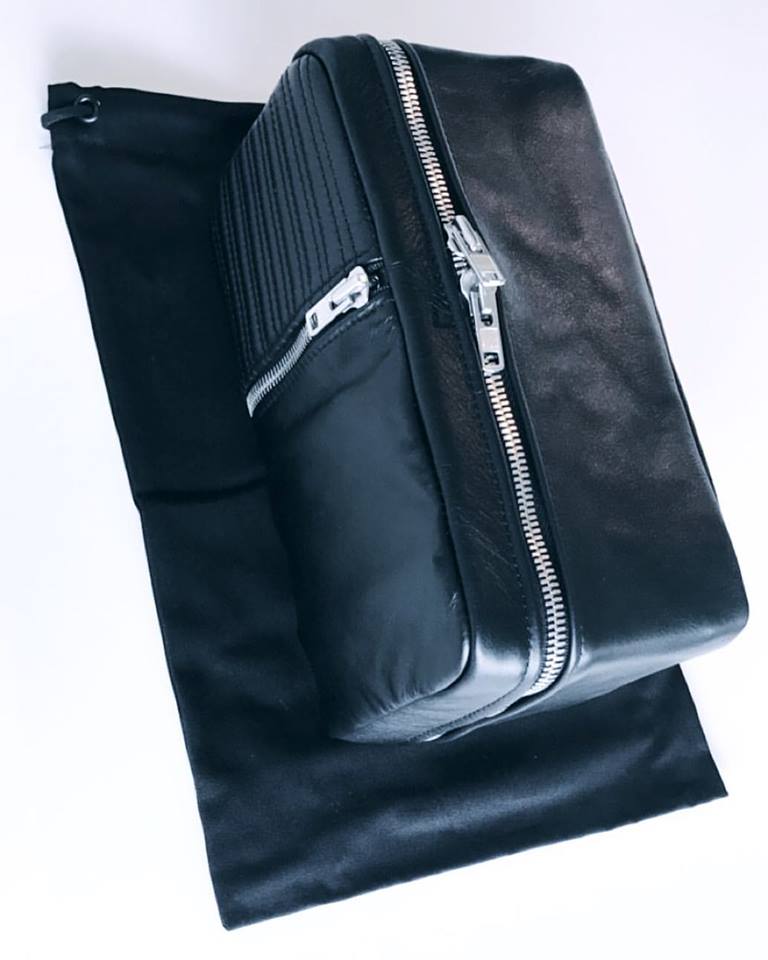 |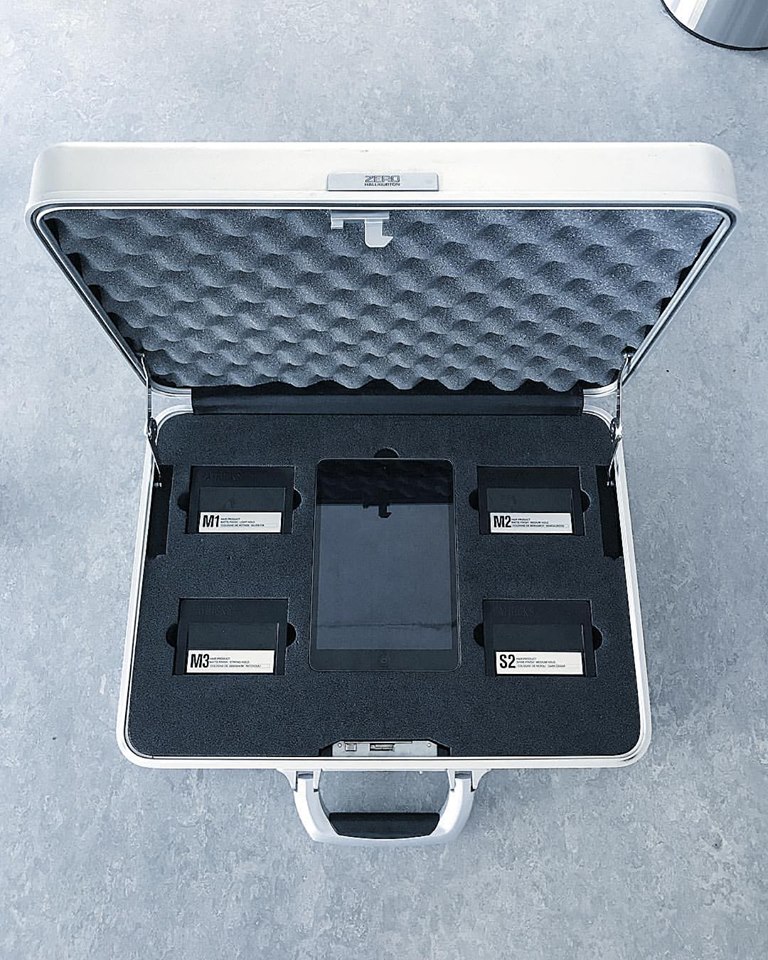 |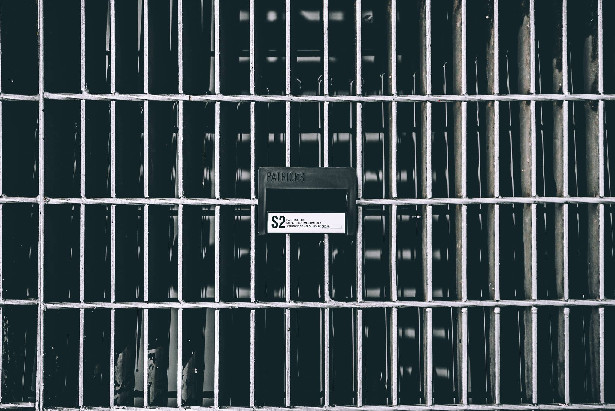 |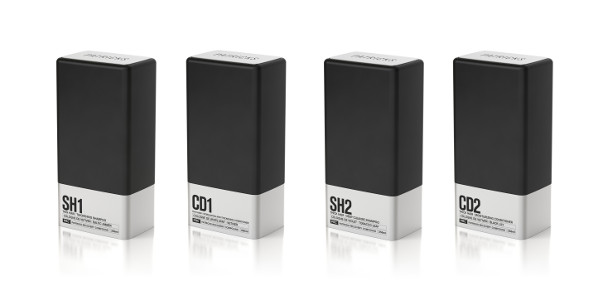 |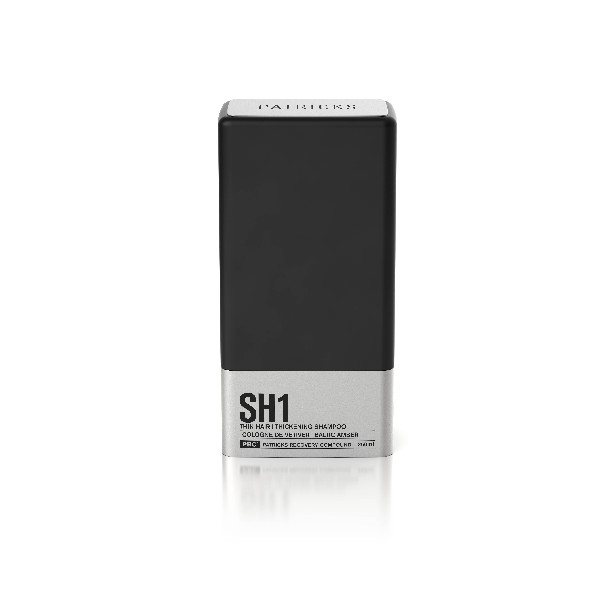 |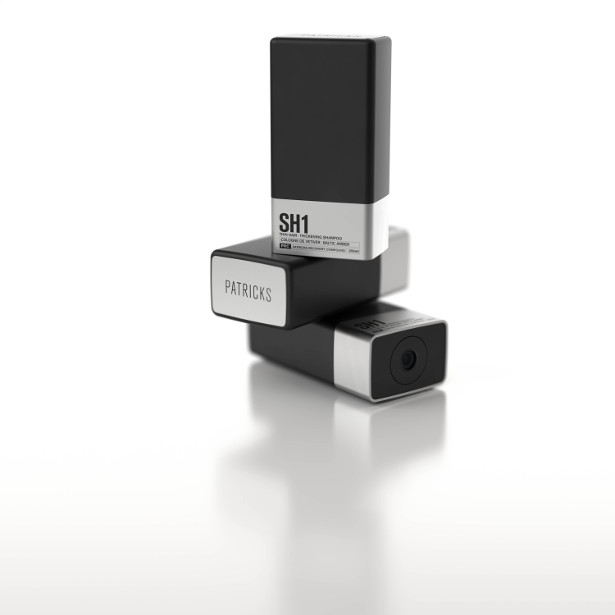 |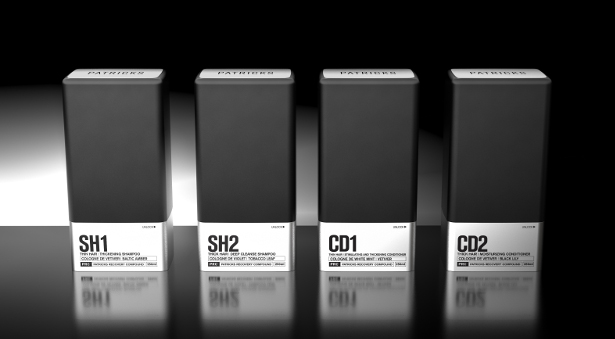 |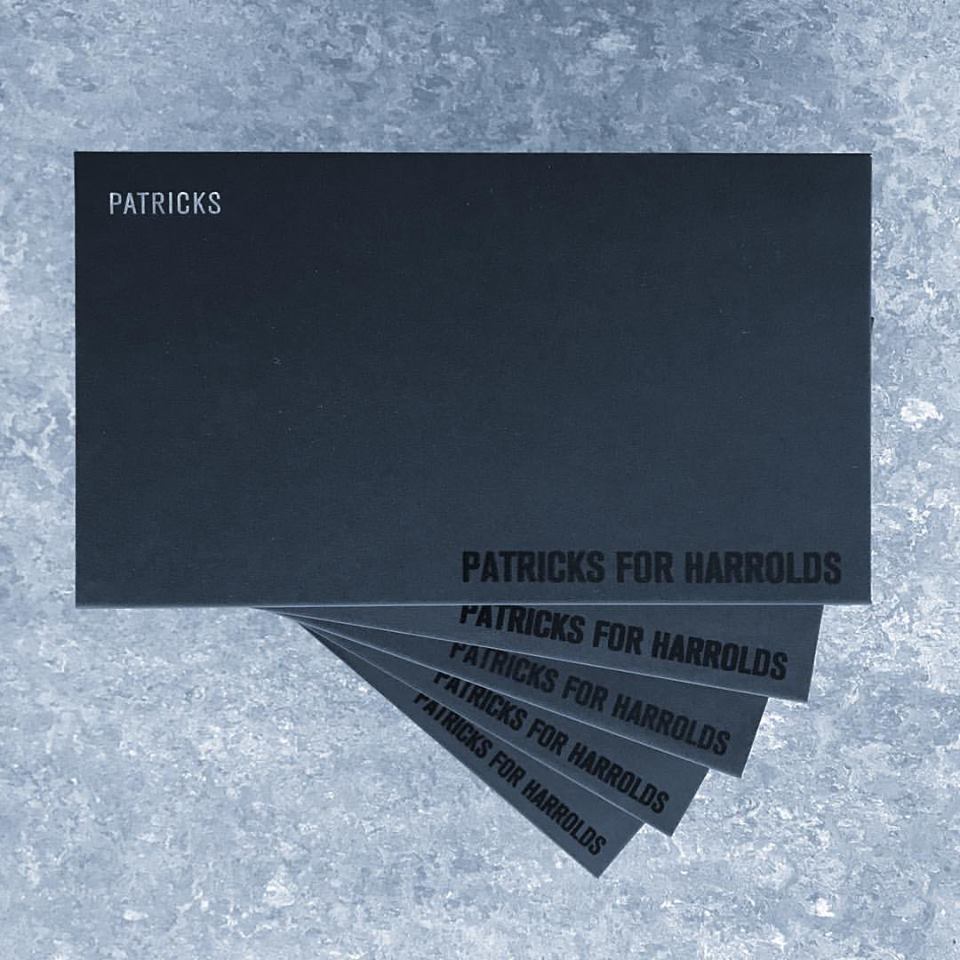 |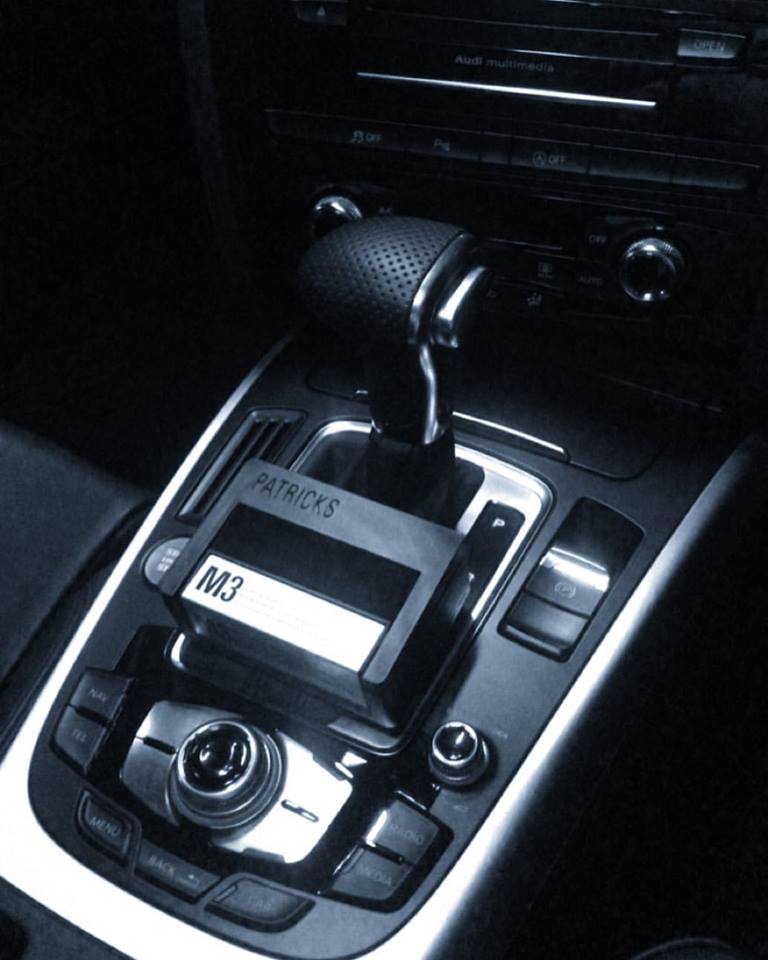 MAXIMUM NOURISHMENT. MINIMUM VIRTUE.

Noughty's 97% natural, moisture-boosting range comes charging to the rescue of dry and frizzy hair.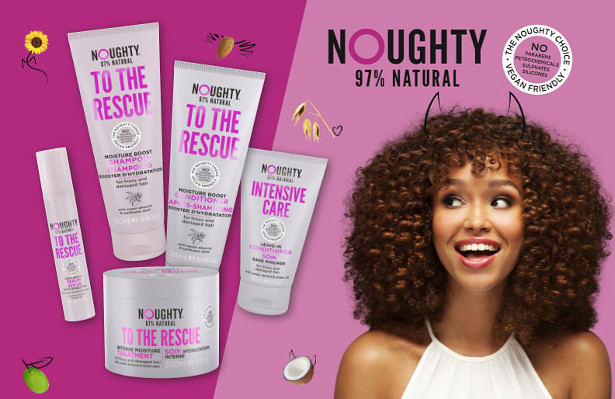 FACEBOOK | TWITTER | INSTAGRAM
Packed with sweet almond and sunflower seed extract, To The Rescue Shampoo and Conditioner help transform damaged locks. Intensive Care Leave-In Conditioner contains superquenching sweet almond and argan oil to help instantly nourish and repair. Containing all the goodness over-processed hair needs with none of the heaviness or build-up, Intense Moisture Treatment is packed full of nourishing sweet almond, restoring black oats and vitamin-rich argan oil. Deeply nourishing, Anti-frizz Serum aids in repairing and protecting dry locks, splits and snaps. Trametes Versicolor Extract (the magic mushroom for your hair) protects hair from heat up to 220°C. Noughty's haircare range is packed full of goodness, vegan-friendly, contains no parabens, sulphates, petrochemicals or silicones and is perfect for all the family.
The Noughty To The Rescue range is priced from £6.99 and is available from Superdrug stores and Noughtyhaircare.co.uk
HERO INGREDIENTS

• SWEET ALMOND EXTRACT Moisture-replenishing, helps to strengthen hair.
• SUNFLOWER SEED EXTRACT Hydrating, helps to create healthy looking hair.
• ARGAN OIL Nourishes, improves smoothness and shine.
• VITAMIN E Protective antioxidant, twice as effective as the synthetic equivalent.
• OLIVE OIL Helps seal in moisture to boost elasticity.
• SHEA BUTTER Provides a luxe feel to hair and is deeply conditioning.
• COCONUT OIL Helps to banish frizz, smooth hair and boost shine.
To Buy in US see:-  www.ulta.com/brand/noughty
for UK >> www.superdrug.com/b/Noughty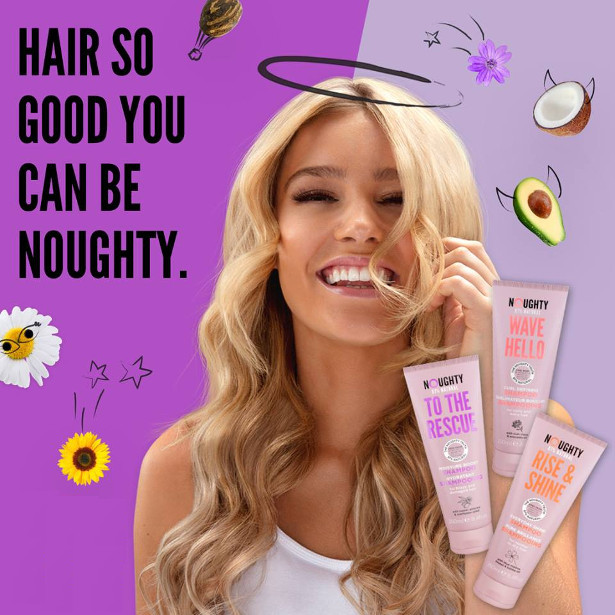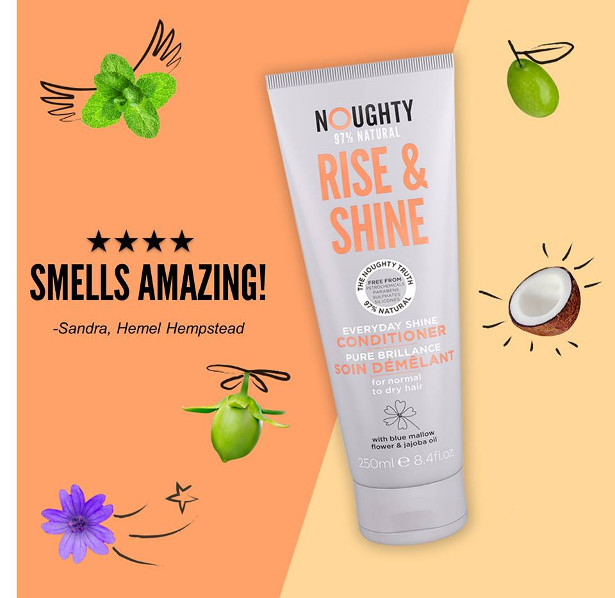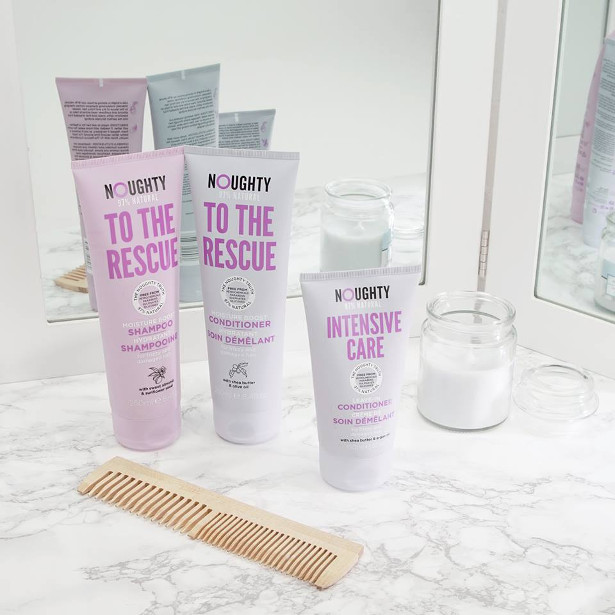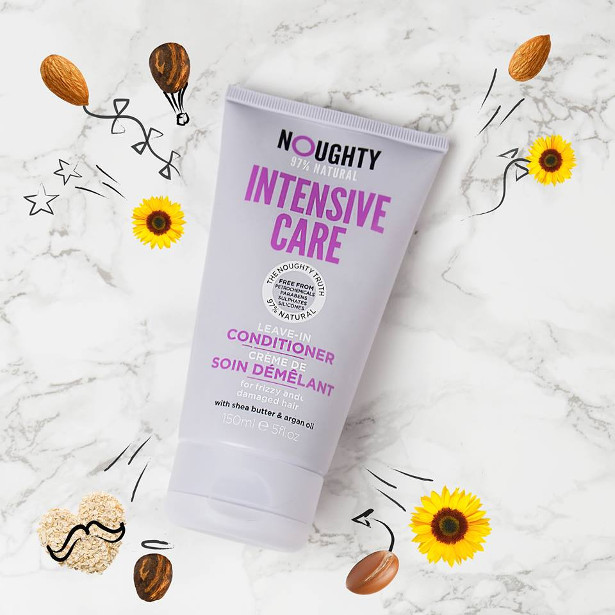 PANTENE PRO-V AIR-LIGHT FOAM CONDITIONER REVOLUTIONISES HAIRCARE FOR FINE HAIRED WOMEN. FINALLY, FINE HAIRED WOMEN CAN ACHIEVE
100% CONDITIONING WITH 0% WEIGHT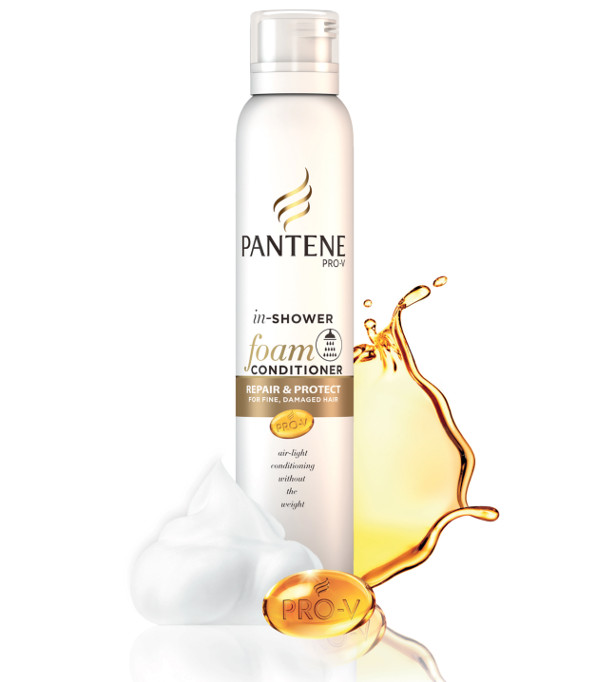 Pantene, the world's #1 haircare brand, revolutionises conditioning with its air-light in-shower Foam conditioner, specifically designed for women with fine hair. Available nationwide, the new foam conditioner is finally the answer women with fine hair – often frustrated by the weight of ordinary conditioners – have been waiting for. Its air-light foam texture is absorbed deep into the hair and moisturises it from the inside out, without leaving any unwanted residue that could weigh fine hair down.
Today, women with fine hair too often deprive their hair of the conditioning it needs by using too little conditioner, using conditioner infrequently, over-rinsing or simply skipping conditioner altogether. This means that hair is deprived of the positive benefits of conditioning, which includes detangling, nourishment and damage protection.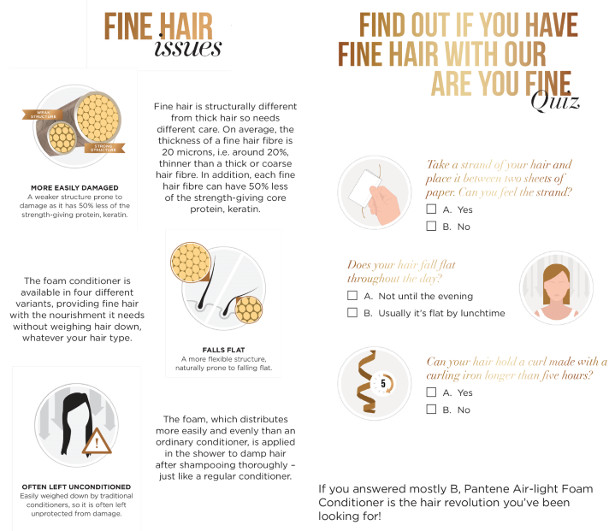 FOAM CONDITIONER
what it is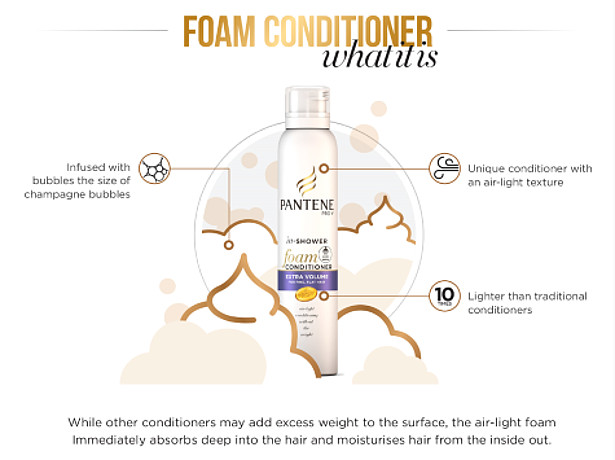 "THIS FORMULA ALLOWS WOMEN TO FEEL CONFIDENT IN USING CONDITIONER AGAIN BY TRANSFORMING FINE, DAMAGED HAIR INTO HEALTHY-LOOKING AND FREE-FLOWING LOCKS. WITH THE AIR-LIGHT FOAM TEXTURE, WOMEN ARE NOURISHING HAIR, PREVENTING IT FROM WEIGH-DOWN AND PROTECTING IT FROM DAMAGE WHILE STILL BEING ABLE TO ACHIEVE THE STYLES THEY WANT. IT'S WHAT WOMEN WITH FINE HAIR HAVE BEEN WAITING FOR."
DR. Jeni Thomas, Pantene Principle Scientist'
FOAM CONDITIONER
how it works
The product's conditioning ingredients are injected with bubble-forming ingredients that blend to create the perfect formula. Once the lightweight, airy foam mixture is exposed to air, the bubbles expand to suspend the conditioning ingredients so that they absorb quickly and easily nourish hair.

1/ Apply a palm-size amount of foam after shampooing, with every wash.
These bubbles are finely-engineered to resist bursting until the moment is right, as bursting too soon leaves hair with uneven coverage and bursting too late leaves hair undernourished.

2/ The foam immediately absorbs deep into the hair.
As the product is rinsed, hair will feel clean and conditioned – without the weight or greasiness heavy conditioners can deposit on fine hair.

3/ Rinse, dry and style your hair as usual – enjoy the lightness.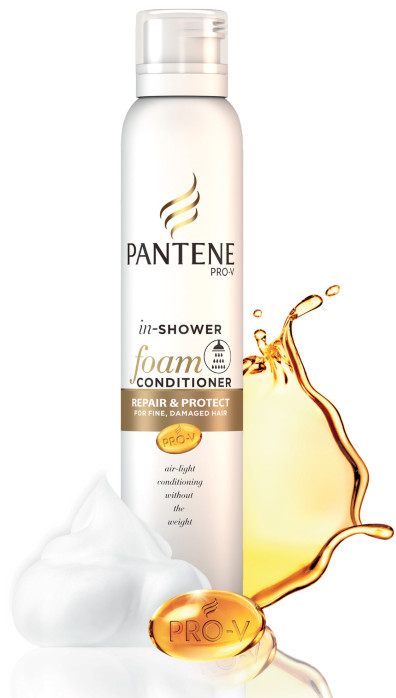 While other conditioners may add excess weight to the surface.
THE AIR-LIGHT FOAM IMMEDIATELY ABSORBS DEEP INTO THE HAIR AND MOISTURISES FROM THE INSIDE OUT.
INTRODUCING NEW PANTENE AIR-LIGHT FOAM
A CONDITIONER REVOLUTION FOR FINE HAIR
100% conditioning 0% weight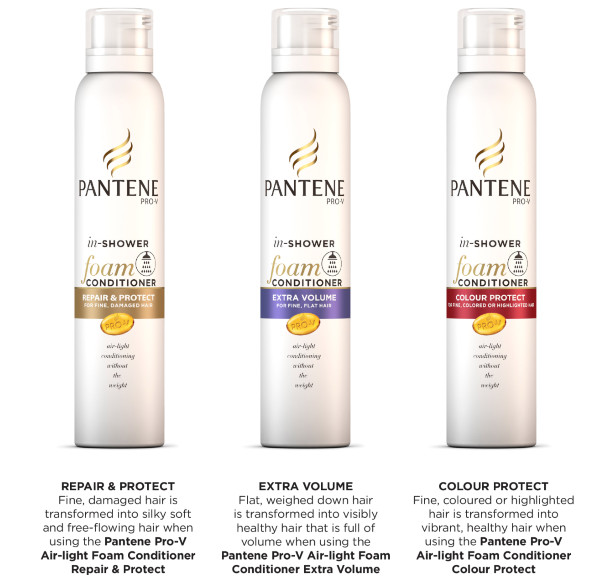 Pantene Pro-V Air-Light Foam Conditioner RRP £3.99 is available nationwide.
Be the first to discover PANTENE PRO-V 3 MINUTE MIRACLE
Hit product Pantene 3 Minute Miracle has already achieved multiple accolades across the globe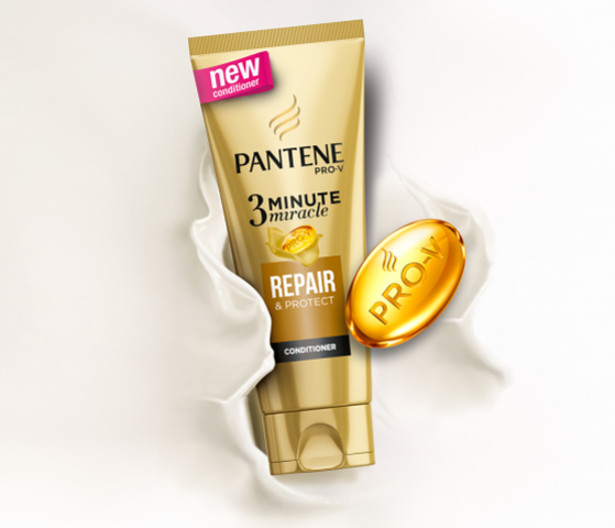 TWITTER | YOUTUBE | FACEBOOK
• Over 25 million women around the world have already enjoyed the transformational benefit of Pantene 3 Minute Miracle
• The "miraculous" product, which repairs up to three months of hair damage in just three minutes*, is set to take the UK by storm!
Thanks to Pantene – the world's #1 hair care brand – the "miracle" conditioner that has transformed the hair of over 25 million women worldwide is making its way to the UK. Pantene Pro-V 3 Minute Miracle has the power of a deep treatment in the form of a daily conditioner, repairing the look of up to three months of damage in just three minutes* and leaving hair free flowing, bouncy and looking full of life.
Formulated using our latest conditioning technology, this intense daily conditioner includes the antioxidant histidine to reduce oxidative stress while the formula with lipids nourishes and strengthens the hair's core and spreads evenly along the fibre. The targeted treatment can read and respond to different levels of damage, focusing on areas that need repair while any excess rinses away without residue or weigh-down. Pantene Pro-V 3 Minute Miracle also features up to 2x more conditioning ingredients than regular Pantene conditioners, providing superior hair smoothness and shine, while helping prevent split ends and frizz.
Pantene Principal Scientist, Dr. Jeni Thomas, explains how the technology in Pantene Pro-V 3 Minute Miracle is able to transform hair:
"Pantene Pro-V 3 Minute Miracle works with Smart Technology which spreads evenly along the hair fibre, quickly releasing microrigid actives, which identify areas in need of repair. Our new ingredient, histidine, then penetrates the hair fibre, reducing oxidizing minerals and helping hair stay strong from the inside. The result is soft and shiny hair without the 'weighed down' feeling."
PANTENE PRO-V 3 MINUTE MIRACLE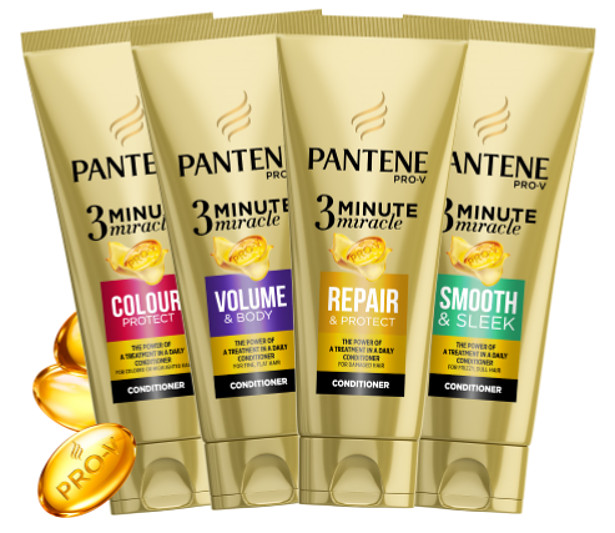 is available nationwide in four variants to target all your hair needs; Repair & Protect, Smooth & Sleek, Volume & Body, and Colour Protect, RRP £2.99**.
*Surface damage **Recommended Retail Price: Please note final pricing is at the sole discretion of the retailer
PANTENE BEAUTY HERO MICELLAR FOR YOUR HAIR
DEEP CLEANING WITHOUT STRIPPING IS ACHIEVABLE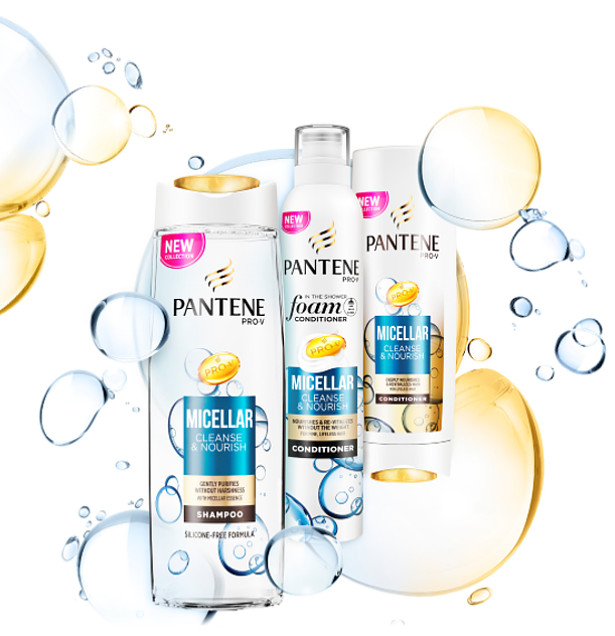 Originally designed to help women combat harsh Parisian water, micellar water is now used to cleanse skin of heavier concentrations of toxins, as a result of rising levels of pollution.
Hair faces these very same challenges. Today, with its special blend of Pro-V
"Unlike harsh cleansers that can leave hair feeling stripped, Pantene Pro-V Micellar Cleanse & Nourish has a 3-factor design for gentle purification. Firstly, large micelles work on the surface without disrupting the hair's fibre, secondly the formula has a more neutral PH, so is gentler on hair. Finally, Pantene's antioxidant nutrients reduce minerals that pose risk to hair's health".
Principal Scientist for Pantene, Dr. Jeni Thomas PhD
antioxidants and Micellar Complex, Pantene Pro-V Micellar Cleanse & Nourish is the perfect way to combat the issues that daily life throws at your hair such as street fumes, chemical contaminants, and heat pollution, to name but a few.
Compared to skin, hair is more exposed to pollution because of its larger surface area and is less equipped to defend itself from impurities. This is because it has no active defensive mechanisms that can utilise some of the substances transferred by pollution; due to this, it's important to deeply clean hair but not strip it in the process. The added weight from metals, minerals and particles found in air pollution add weight to every strand, which increases roughness and can lead to further damage such as split ends, dull hair, and breakage.
Unlike traditional deep cleaning shampoos, the Pantene Pro-V Micellar Cleanse & Nourish Shampoo formula is a special blend of Pro-V nutrients and Micellar Complex that lifts and captures impurities from the surface of the hair whilst maintaining the essential nutrients it needs – so hair is left clean and strong.
When creating Micellar Cleanse & Nourish, Pantene scientists faced the challenge of creating a product to remove styling residue, excess oils and unwanted minerals without over-cleansing and lifting nutrients that the hair actually needs.
THE SCIENCE BEHIND MICELLAR FOR YOUR HAIR
PANTENE brings one of skincare's hottest trends, MICELLAR WATER to hair – and in doing so, is re-defining what clean means for hair.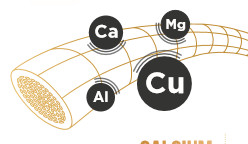 A PANTENE HAIRLIFE SCIENCES study in nine major cities globally found that hair takes on impurities from the air, (minerals, metals and particulates), that make it "gain weight" and become rougher. Hair can also absorb minerals from wash water that can make it appear rough and dull.
LONDON
THE CITY WHERE HAIR TOOK ON THE MOST METALS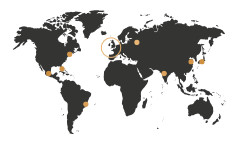 CALCIUM MAGNESIUM IRIN ALUMINIUM
Most common Metals Found On Hair
STRONG…
NOT STRIPPED
PANTENE's NEW PRO-V MICELLAR CLEANSE & NOURISH HAIRCARE RANGE has been designed by PANTENE scientists to provide a superior yet gentler clean versus harsh traditional deep cleansers
This is achieved via a unique 3 factor design:
1 BIG IS BEST…MICELLE SIZE
Micelles are large water-activated cleansing complexes that target the hair fibre's surface where they absorb the excess dirt, residue and particles that clings to hair. Pantene's micelles are huge – they're too large to penetrate beyond the fibre surface, which prevents them from disrupting the hair's internal nutrient structure
2 TARGETED CLEANSING
PANTENE's nutrient-rich micelles contain anti-oxidants that selectively reduce impurities hair does not need, whilst leaving hair full of the essential nutrients it does need, so hair is left clean and strong… not stripped.
3 GENTLER PH
A more neutral PH provides a gentler clean vs. other deep cleansing shampoos.
Now women can treat their hair with the same level of care as they treat their skin. Just as women have daily skincare rituals; women can now follow this ideal for their hair thanks to Pantene Pro-V Micellar Cleanse & Nourish.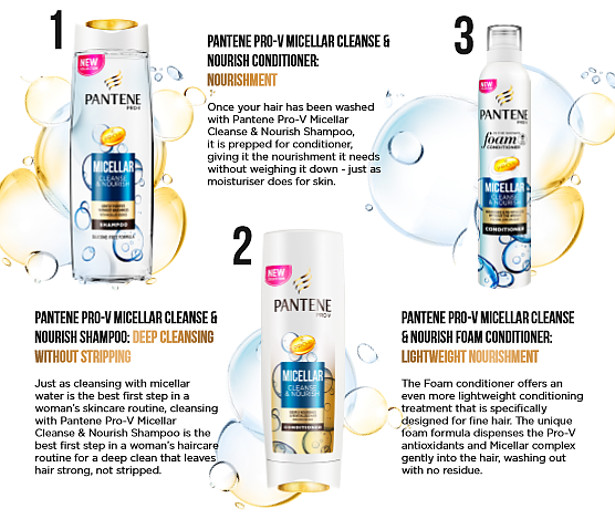 New Pantene Pro-V Micellar Cleanse & Nourish Collection is available nationwide from May 2017.
The complete collection includes: • Pantene Pro-V Micellar Cleanse & Nourish Shampoo, £2.99* • Pantene Pro-V Micellar Cleanse & Nourish Conditioner, £2.99* • Pantene Pro-V Micellar Cleanse & Nourish Foam Conditioner, £2.99*
The Sleep Styler (www.thesleepstyler.com)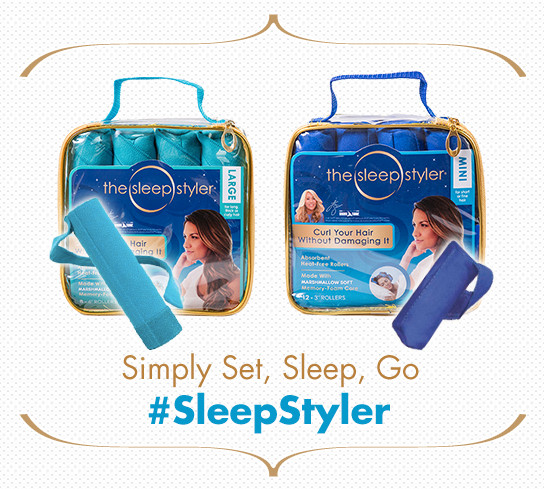 A lightweight, ultra-soft hair roller that both dries and curls a user's hair while they sleep. Made from 100% microfiber materials, The Sleep Styler quickly absorbs moisture while remaining dry to the touch, styling the user's hair without unnecessary heat damage. The Sleep Styler works with short, medium, and long hair lengths, and can be used to create straight, curly, or straight to the curl looks.
The Sleep Styler is available in Mini or Large for $29.95 + $5.95 P&H, or the Bundle for $54.90 + $5.95 P&H at www.TheSleepStyler.com.

Introducing the NEW Smooth and Straighten Brush,
By Phil Smith BE GORGEOUS

TWITTER | FACEBOOK | INSTAGRAM
Part of the exclusive Phil Smith Hair Care collection at Sainsbury's, the NEW smooth and straighten brush is fast, easy and will give you the smoothness you want, with visible shine.
The "go-to" tool for straightening wavy or frizz-prone hair without flattening, and giving beautifully smooth hair with natural volume to the roots.
How to use:
Spray COCO-LICIOUS Heat Protection Spray liberally to avoid heat damage to the hair.
Section the hair, and use slowly from roots to ends.
Lift from the roots to maximise volume and bevel out to avoid falling flat.
If you're wanting to achieve a sleek and sophisticated look, brush downwards.
Finish with either GLAM SHINE Glossing Serum or for a stronger hold the COCO-LICIOUS Firm Hold Coconut Hairspray.
£20.00 exclusive to Sainsbury's stores nationwide

TubShroom, also the maker of SinkShroom and the NEW! ShowerShroom, provide eco-friendly ways to make life easier by collecting both pet and human hair and making your weekly cleaning routine easier without the need for harsh chemicals!  www.tubshroom.com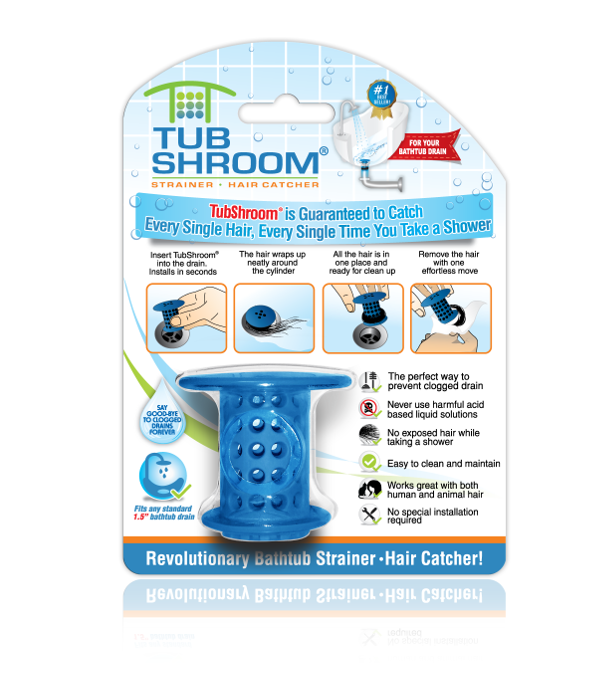 TubShroom, also the maker of SinkShroom and the NEW! ShowerShroom, provide eco-friendly ways to make life easier by collecting both pet and human hair and making your weekly cleaning routine easier without the need for harsh chemicals.
Unclogging your drain is never an easy task, but the makers of TubShroom want to make cleanup as stress-free as possible.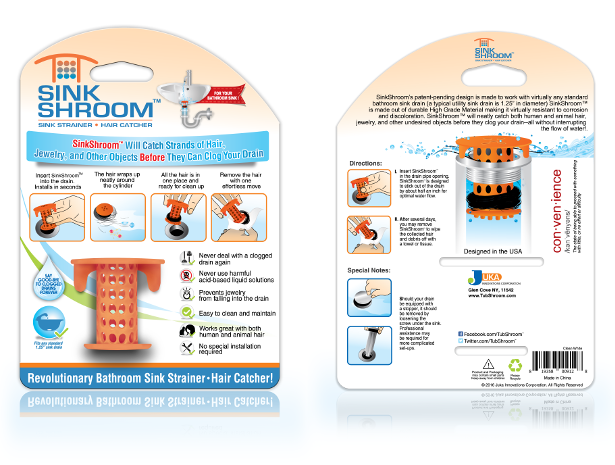 Tubshroom ($12.99), SinkShroom (12.99) and ShowerShroom ($12.99) were created for the sole purpose of making consumer's lives easier while reducing how much hazardous waste makes its way to the environment. The silicone tool fits perfectly into either your tub, sink or shower drain and neatly collects all fallen hair around it, allowing for quick and easy cleanup and eliminating the need to pour harmful chemical drain cleaners to unclog. It works for both human and pet hair but is not limited to just that, stopping almost any object that might accidentally fall through the drain. Both gadgets in a variety of different colors to blend with your bathroom's aesthetic, and are easily available on Amazon or Bed Bath and Beyond.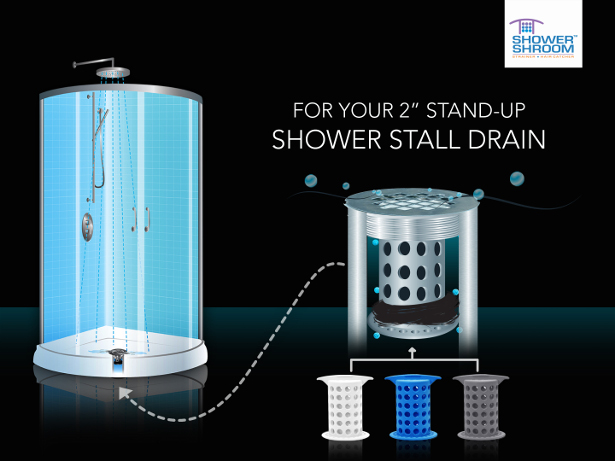 |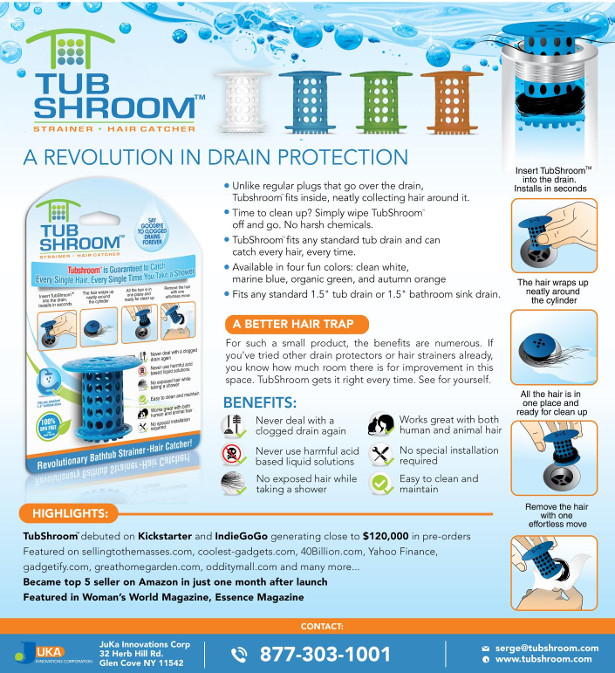 |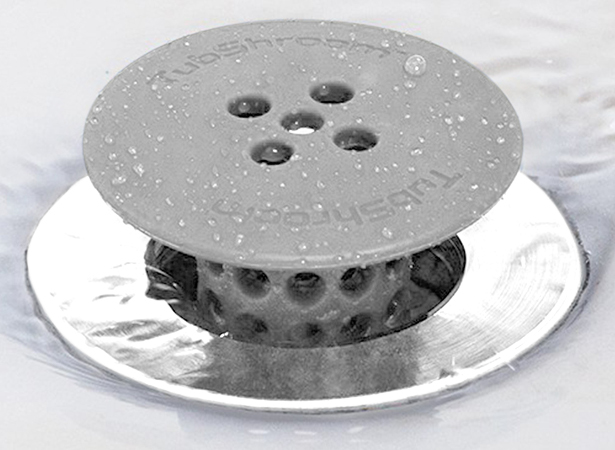 |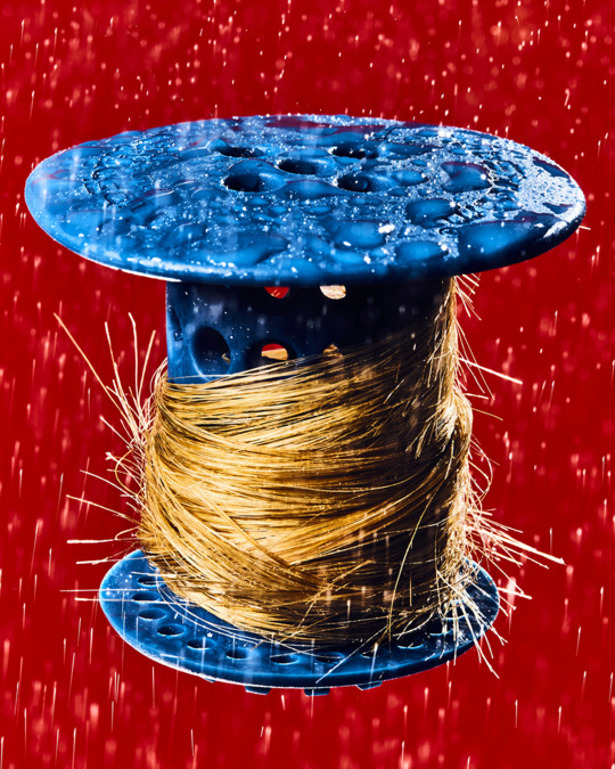 |
|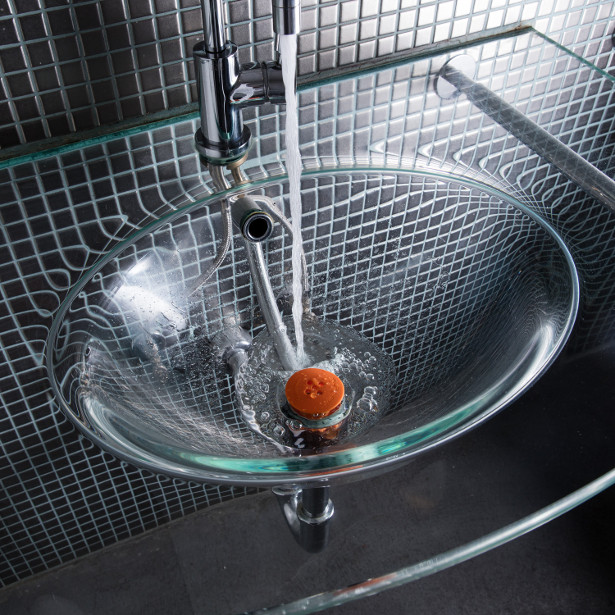 Is your monthly hair growth rate diminishing? Reduce & reverse that straight away with the latest hair growth products range from www.cydneymarwellness.com, now your hair can grow back naturally, fast and yet even more luxurious.
TWITTER | FACEBOOK | INSTAGRAM | YOUTUBE
The Cydney Mar Wellness lead product is 
Fabulous Hair Skin & Nails
, as she suffered drastic hair loss from an illness that threatened to take her life 5 years ago.
Cydney's naturopath Dr. created a formulation for that that helped her regain her health & beauty.
As an International Fashion Designer she was selling her fashions on QVC Worldwide and was contracted to do LIVE TV shows, and had almost no hair. How exciting it was when the formulation helped Cydney grow her hair back naturally, fast and yet even more luxurious.
It launched in Spring 2016 and she has happy clients in 8 countries all over the world.
( All the Health Canada licenses and FDA  inspections, are in place)
She is 59 years old and her hair currently grows at twice the rate at an average of 1" per month ( instead of 1/2 " )
Often we wonder how to give the 
Gift of Health
so she created Gift Cards of her high end Vitamins & Supplements
that can be Gift Wrapped and delivered to loved ones in time for the Holidays.
Clients sometimes choose one or two vitamins  and add in a Gift Card and add in her 
consultation booking
 link so she can help them choose for their particular situation.
Some popular items for the Holidays are a GREAT combination for Fabulous Hair
Fabulous Hair Skin & Nails is our key formulation to help you get gorgeously luxurious hair, radiant skin & beautiful nails. Get Gorgeous today!
Love Your Liver is an incredible formulation to detox the liver allowing it to regulate the hormones, digestive system & regenerate tissue.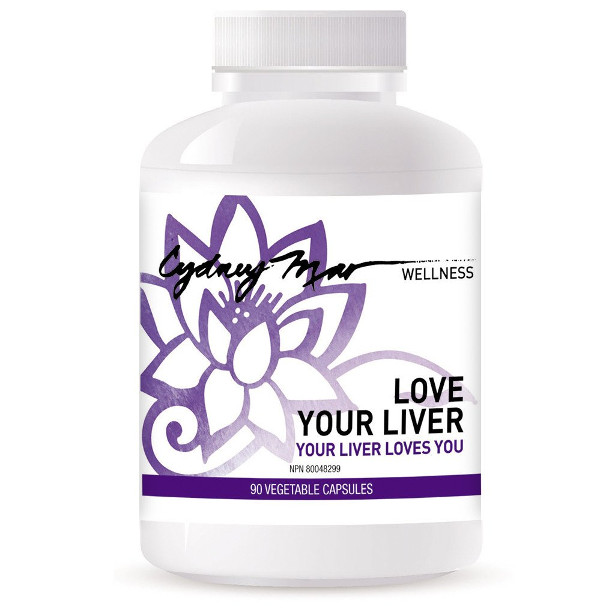 Energetic Body & Mind, Adrenal Support ~ avoid burnout, boost your energy, have mental acuity, deep healing sleep & lower cortisol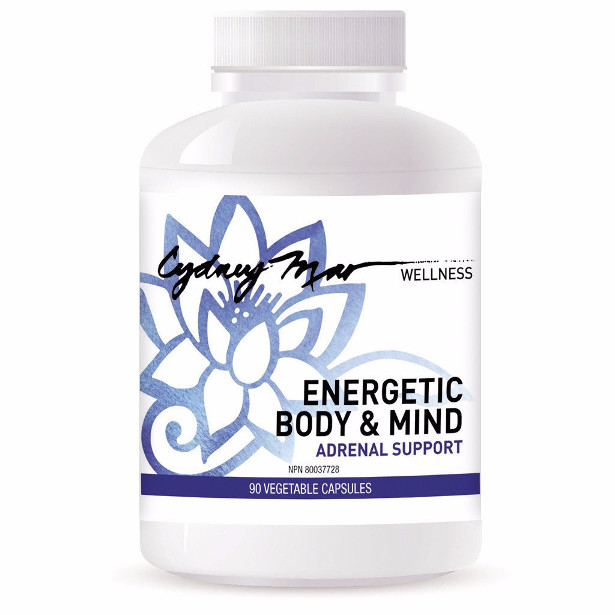 Tea Tree Oil Shampoo www.mapleholistics.com Leaves hair and scalp rejuvenated and fresh.
FACEBOOK | TWITTER | INSTAGRAM
Our Natural Tea Tree Oil Shampoo is the hair care solution you've been dreaming of! Boasting wonderful therapeutic benefits thanks to the incredible effects of natural tea tree oil, this shampoo can improve hair and scalp health while promoting hair growth and even slowing hair loss. Suitable for men, women, and children, our Tea Tree Oil Shampoo is cruelty-free, parabens-free, GMO-free, and gluten free.
Promotes healthy hair growth.
Can slow hair loss, shedding, and thinning hair.
Helps prevent flaking and dandruff.
Capable of soothing an irritated scalp.
Potential to naturally eradicates lice.
Leaves hair and scalp rejuvenated and fresh.
Maple Holistics specialize in all-natural and cruelty-free personal care products.
(Their free samples page is>> https://www.mapleholistics.com/free-sample/ )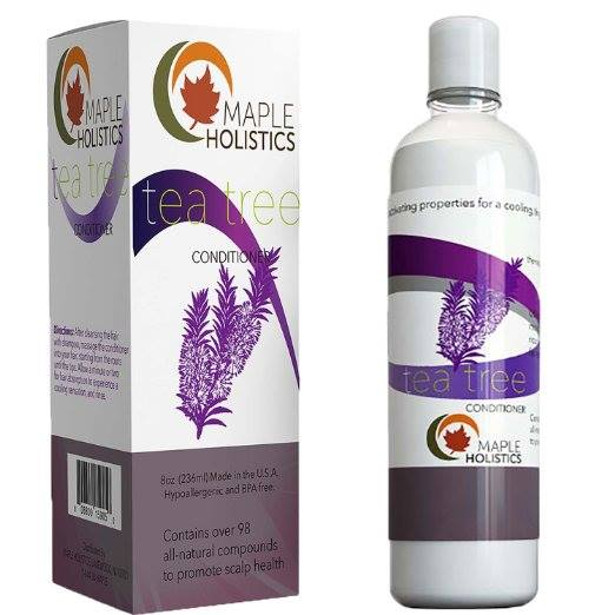 The definition of homeopathy is 'working against the causes and conditions' of the product, as opposed to allopathy, which means' treating the problem by the use of agents that produce effects different from those of what you're treating'. Carefully formulated to provide the upmost quality, the products don't rely on perfumes drowned in sulphatic chemicals to do the job. Every product has its own advantages and outlines the benefits in an uncomplicated, easy-to-understand way.
Maple Holistics is a dedicated provider of holistic and therapeutic personal care/beauty products. We have one vision in mind – to provide a natural, holistic panel of premium homeopathic products. mapleholistics.com
Maple Holistic products provide beneficial formulas and ingredients to nourish and maintain a safe, healthy lifestyle. No unnecessary additives, no synthetic fragrances. All products contain pure, undiluted formulas with authentic essential oils. Real ingredients, real results.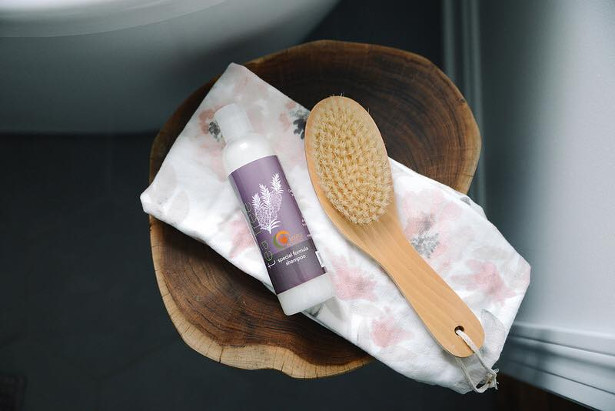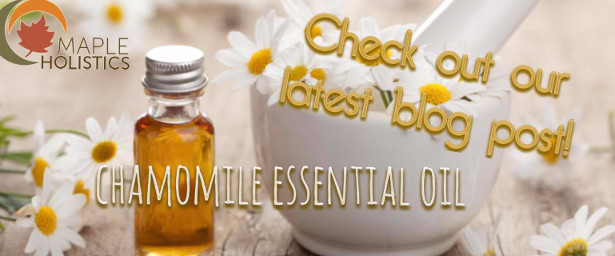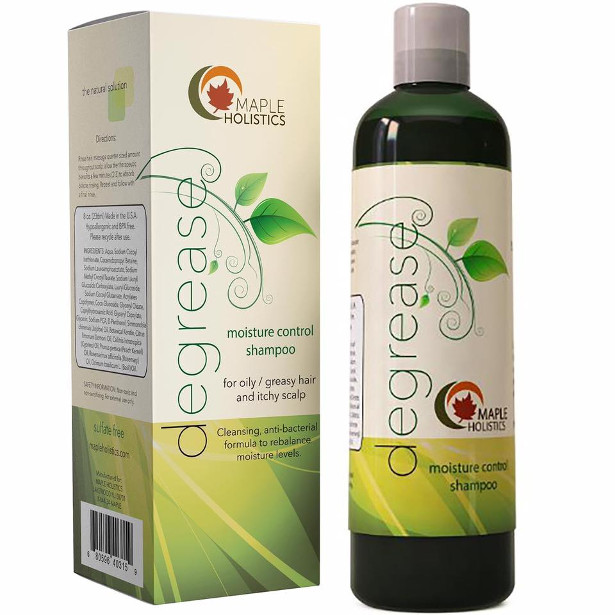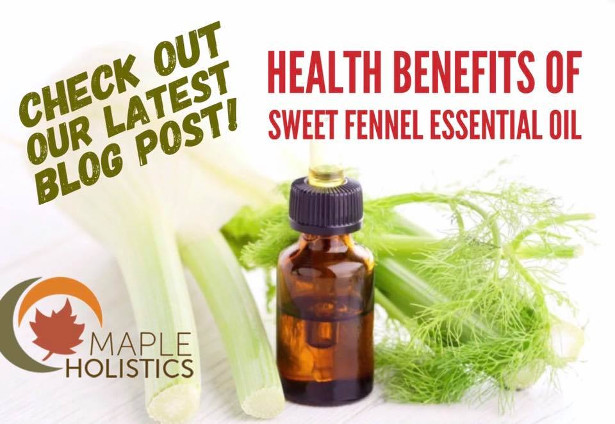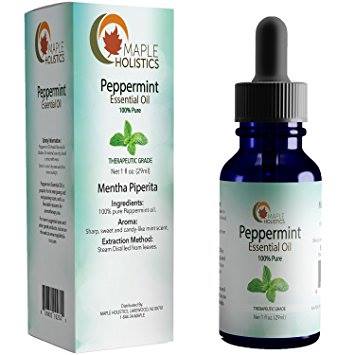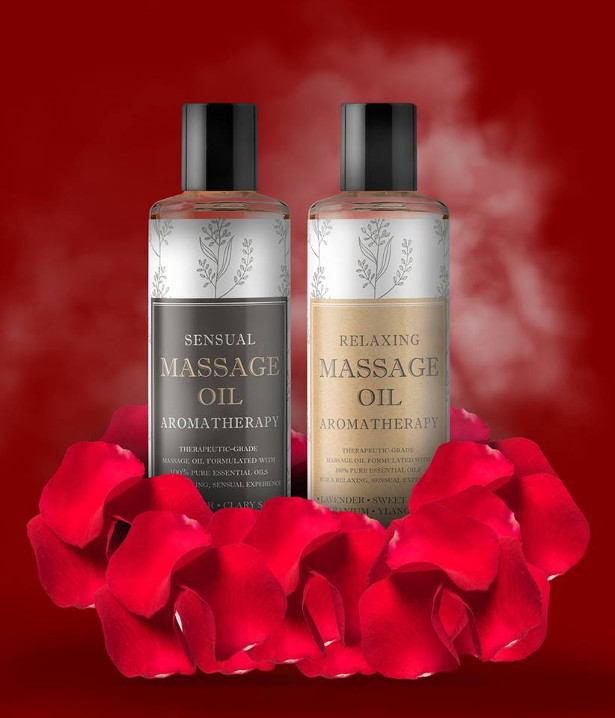 INTRODUCING THE REVLON SALON ONE-STEP HAIR DRYER AND VOLUMISER,
FOR FULL-BODIED, FRIZZ-FREE RESULTS IN HALF THE TIME!*
The Revlon® Salon One-Step Hair Dryer and Volumizer is a two-in-one styling tool that combines the power of a dryer and volume of a styler to deliver effortlessly beautiful full-bodied, frizz-free volume and brilliant shine.
Revlon® Salon One-Step Hair Dryer and Volumizer's unique oval brush design produces frizz-free volume at the roots and beautiful body throughout each strand of the hair. The shape features gently curved sides for smoothing hair with slight volume, while the round edges create gorgeous volume and curled ends in just one step.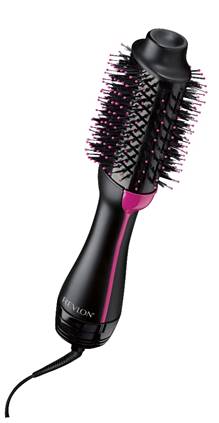 Designed to distribute air quickly and evenly, Revlon® Salon One-Step Hair Dryer and Volumizer dries and styles in up to half the time of a traditional blow dryer and curling iron combination. Faster drying and styling time reduces heat exposure to minimize hair damage. Infused with IONIC TECHNOLOGY™ and a ceramic coating, hair is left conditioned, smooth and shiny. Nylon pin bristles are topped with comfortable ball tips to softly detangle strands and combined with boar bristles to gently grip hair on the curved edge for improved body, ultimately creating long-lasting salon results at home.
Revlon® Salon One-Step Hair Dryer and Volumizer will be available nationwide this August
Stockists: Boots and Amazon
RRP: £59.99
* versus drying and styling separately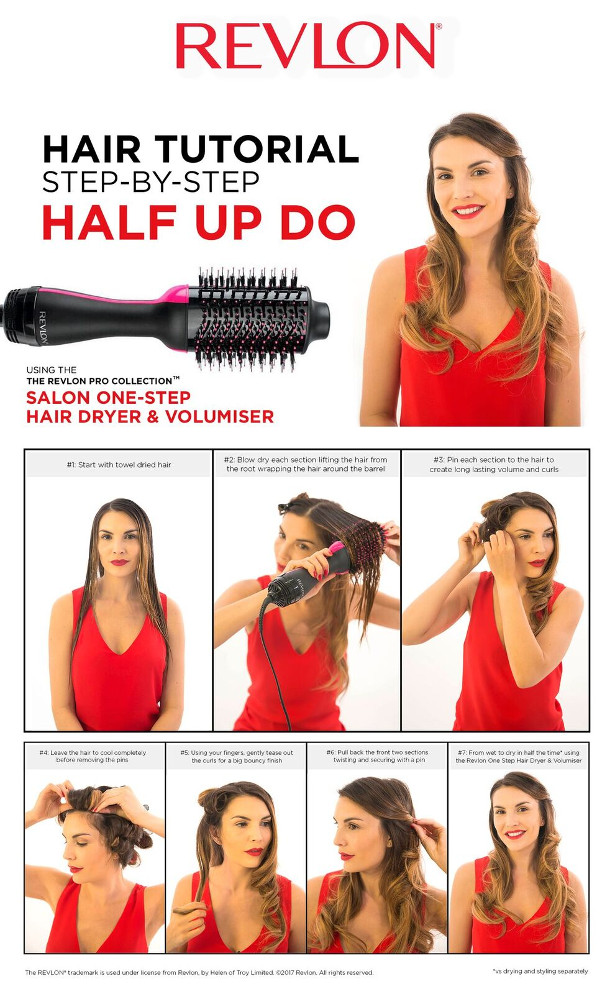 |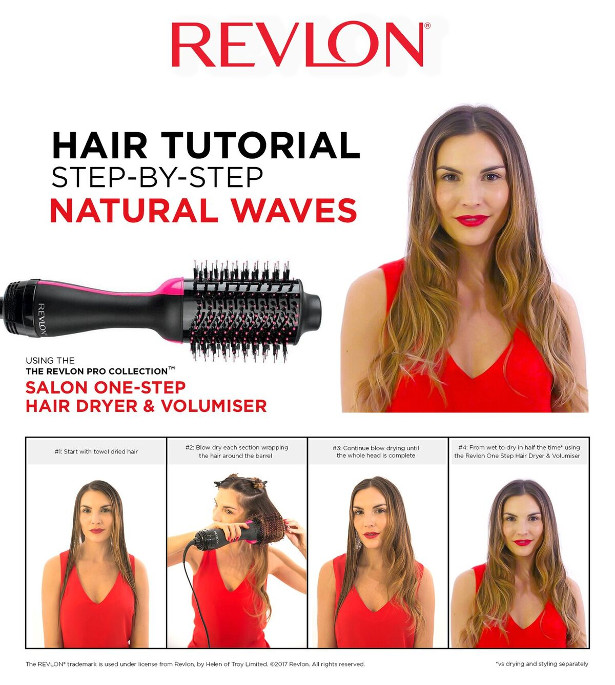 |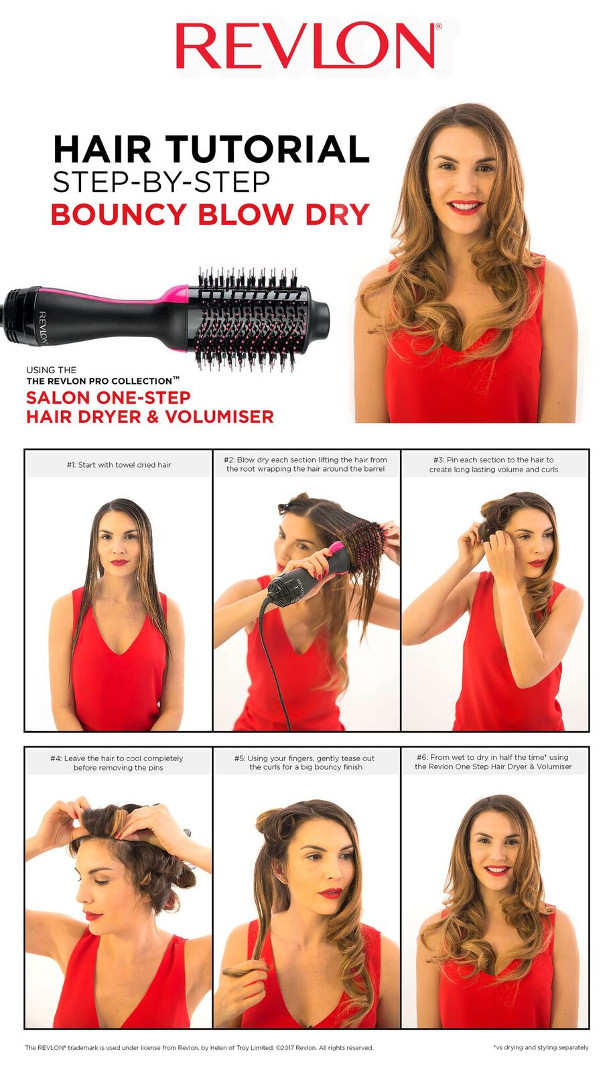 |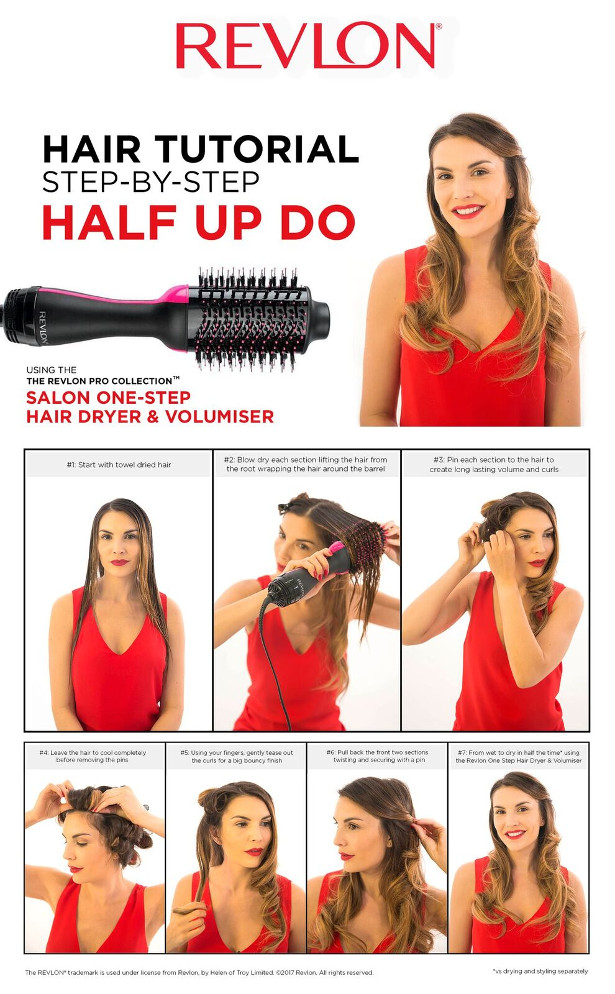 Natural World is an innovative haircare brand,and is naturally infused with the world's highest quality ingredients to get your hair at its best. www.natural-world.com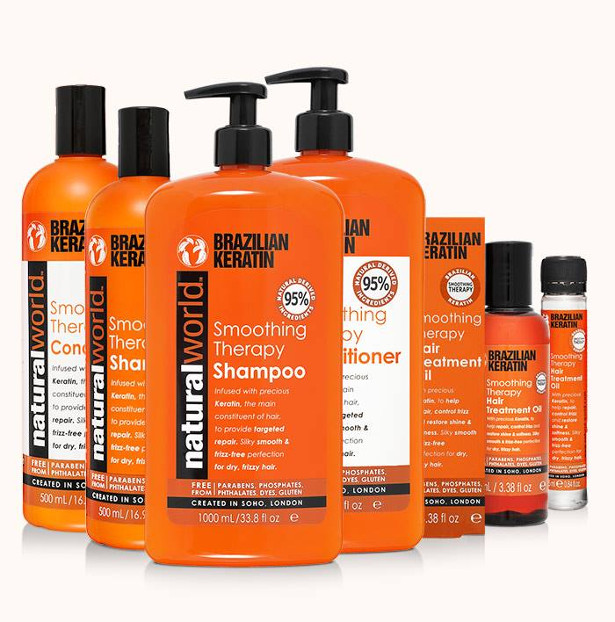 TWITTER | INSTAGRAM | FACEBOOK | PINTEREST
Natural World is an innovative haircare brand, created in Soho, London, and is naturally infused with the world's highest quality ingredients to get your hair at its best. The Natural World ranges includes Argan Oil of Morocco, Brazilian Keratin, Coconut Water, Chia Seed Oil, Paw Paw & Quinoa, Charcoal & Mint and Shimmering Silver.
Our formulas use only 95% natural derived ingredients and organic oils, plus they're free from parabens, dyes, gluten, phosphates and phthalates.
Our Argan Oil is certified organic and has provided women for centuries with beautifully soft, shiny and hydrated hair to restore damaged and dry locks.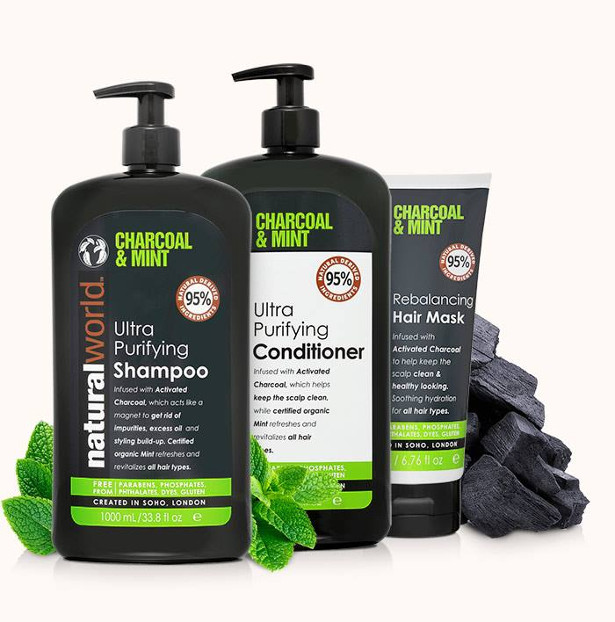 Haircare products infused with keratin have been proven to control frizz and repair broken or damaged hair, as well as promoting healthy hair.
Our Coconut Water range deeply conditions hair and increases its natural hydration and shine.
The Chia Seed range adds natural volume and shine to hair, without weighing it down. With organic chia seed oil from Mexico.
Protect coloured hair and add shine with the Paw Paw & Quinoa Colour Radiance range.
The Charcoal & Mint Ultra Purifying range lifts impurities and excess styling by refreshing and cleansing the hair.
For bleached blond, white or grey hair with brassy tones, our Shimmering Silver range uses Violet Hues and Optical Brighteners to counteract.
To find out more about our haircare range and the latest news follow us on @naturalworld_ on Twitter or visit our website www.natural-world.com.
Here are some examples.
COCONUT WATER
Natural World Coconut Water is infused with certified organic Coconut extract, to provide thirst-quenching, lightweight hydration and luscious shine to the hair. Leaving hair beautifully soft and shiny.
See more at >> www.natural-world.com/range/coconut-water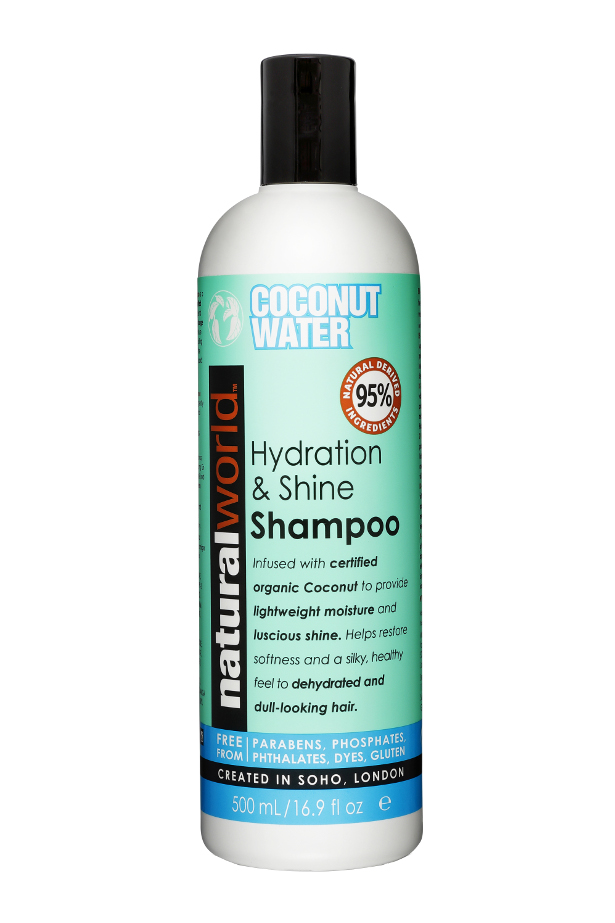 CHIA SEED
Natural World Chia Seed Oil is a volume and shine boosting range, infused with certified organic Chia Seed Oil. This range helps to boost volume and strengthen, whilst providing silky soft shine, for beautiful bouncy and fuller hair.
See more at :- www.natural-world.com/range/chia-seed-oil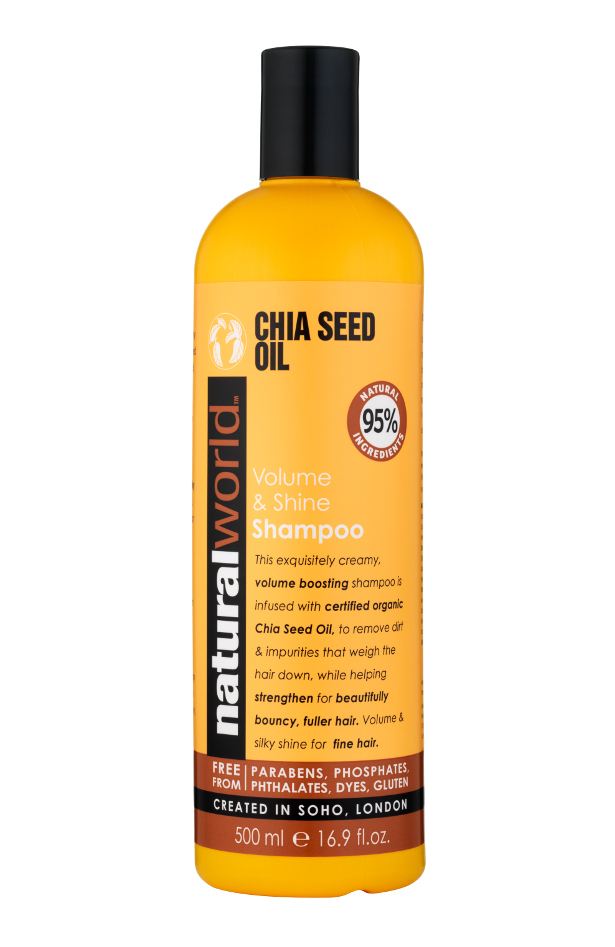 CAFFEINE POWER
Energising & Stimulating Conditioner is an invigorating formula infused with natural extract of Arabica Green Coffee, which is rich in naturally stimulating Caffeine, and refreshing Menthol, to instantly detangle giving hair a silky smooth feel.
See more at :-AMAZON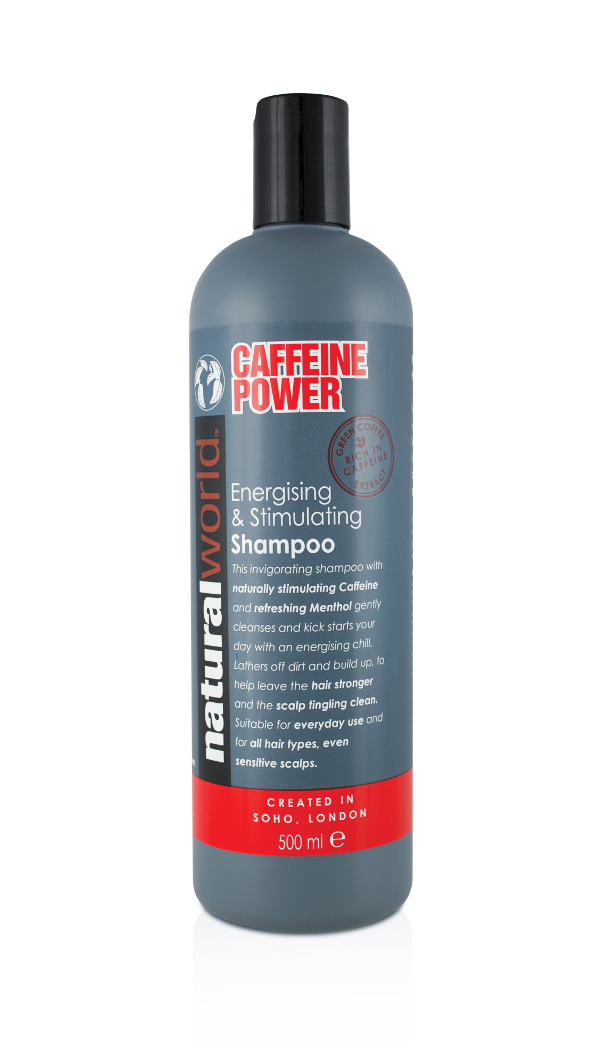 IMAGES!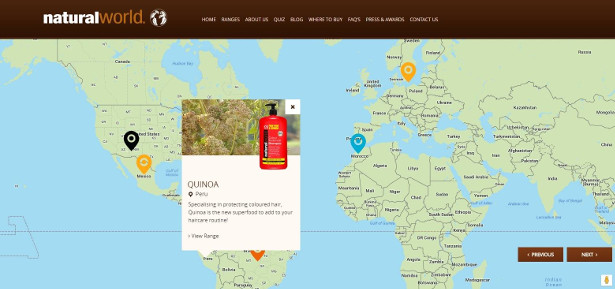 |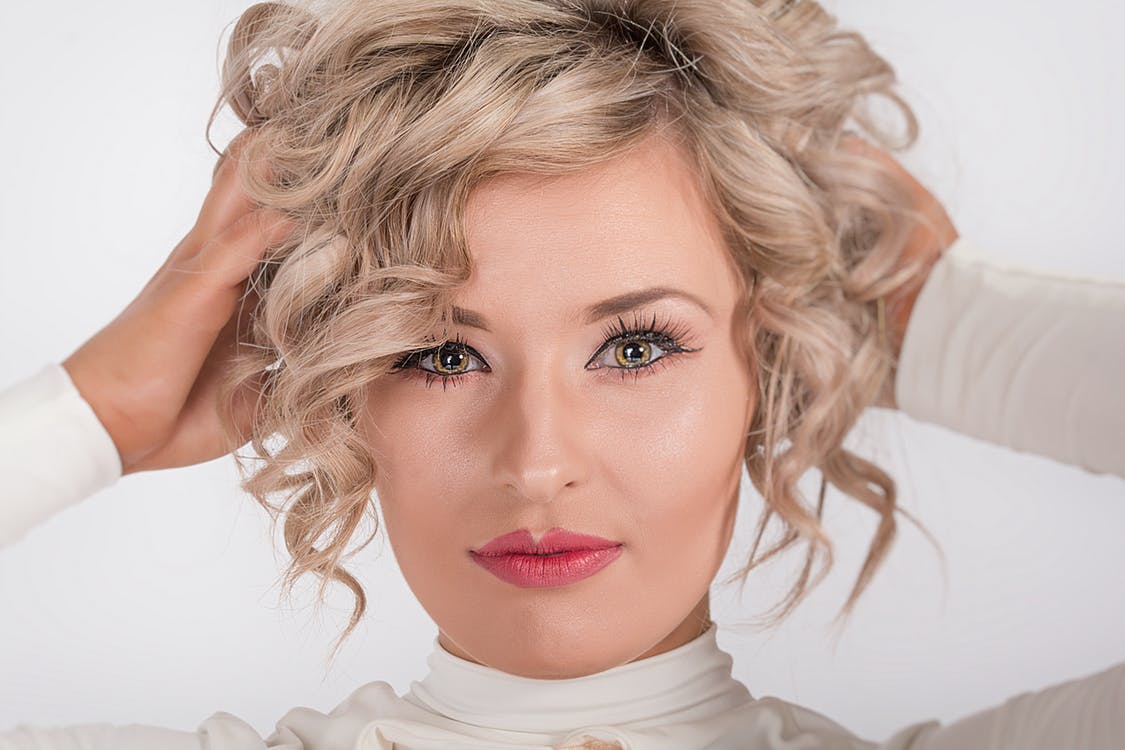 |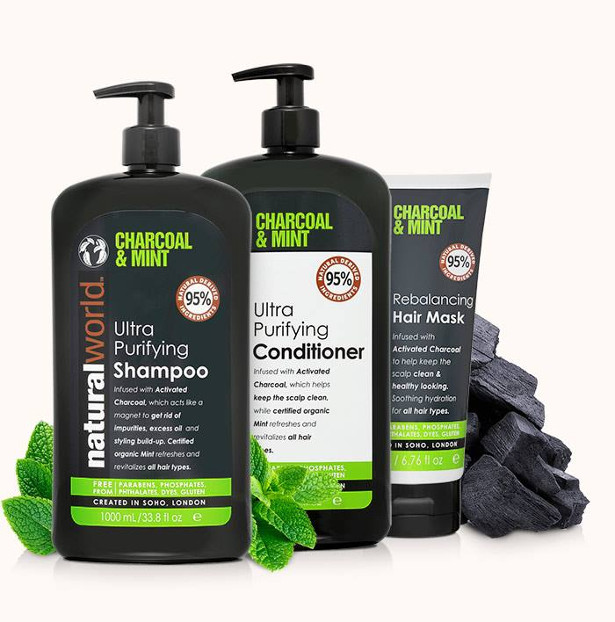 |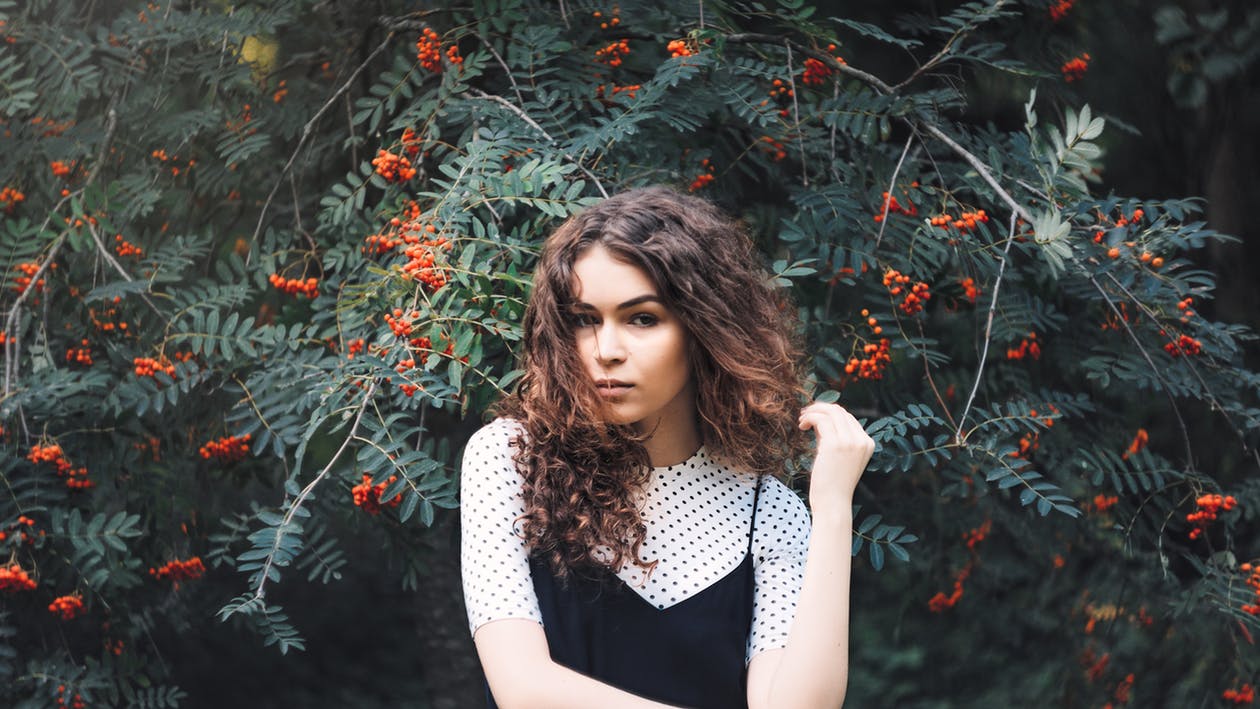 |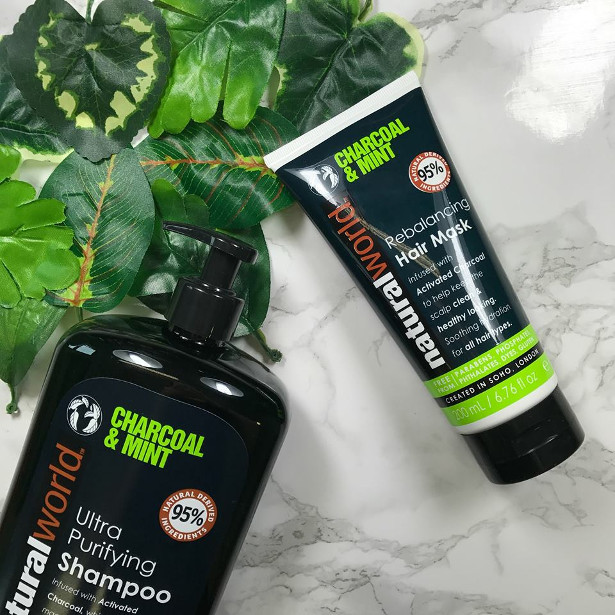 |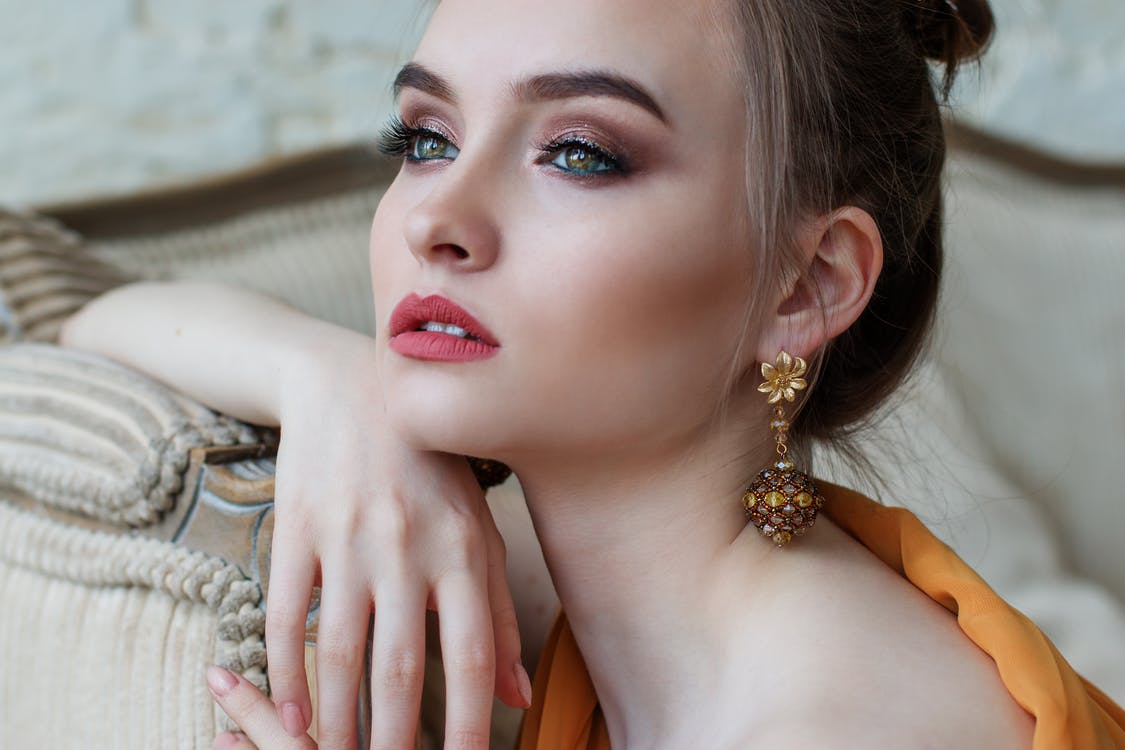 |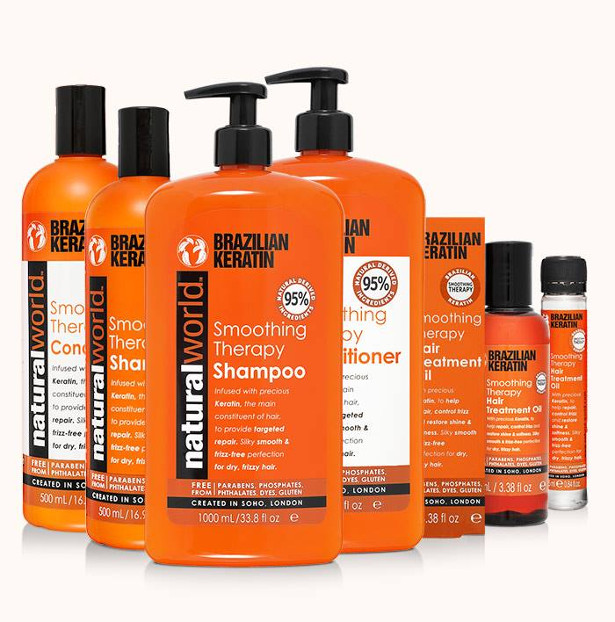 |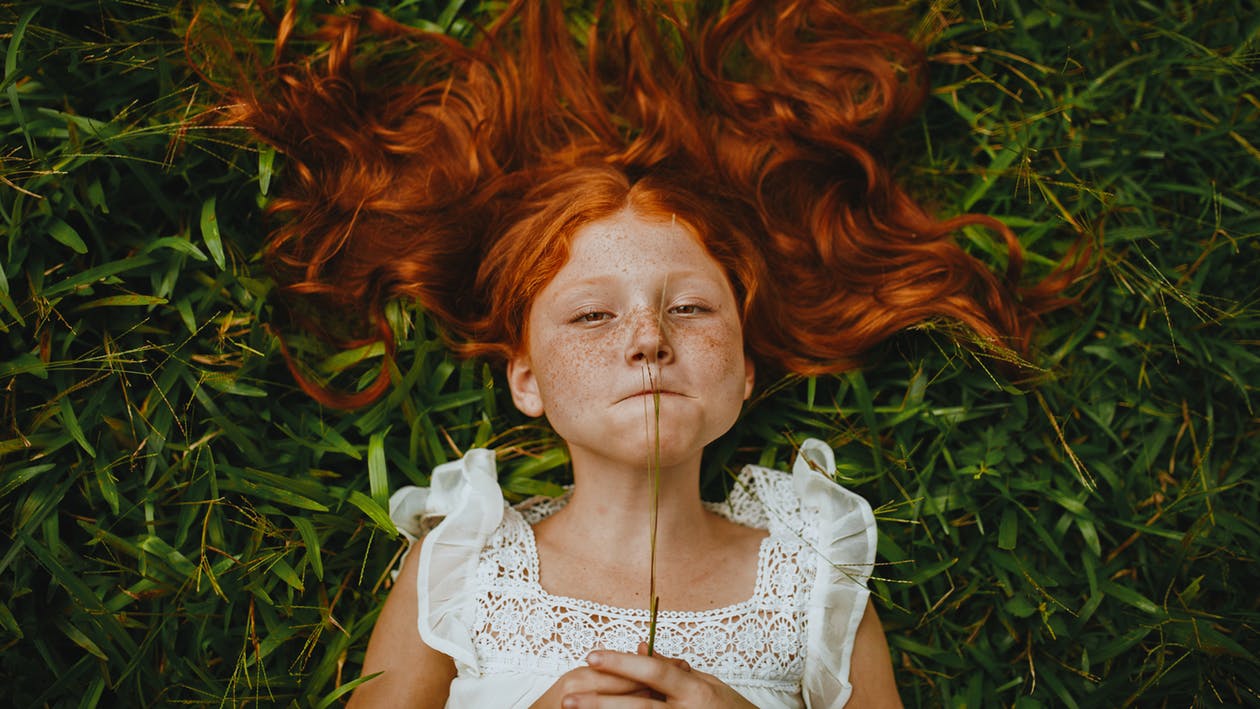 |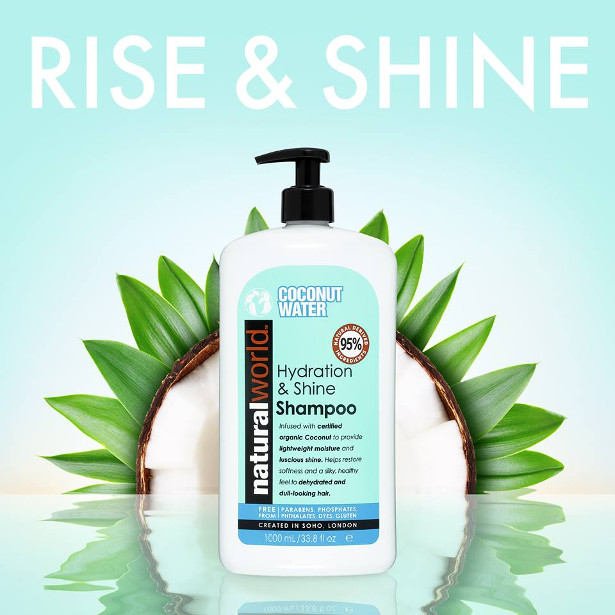 |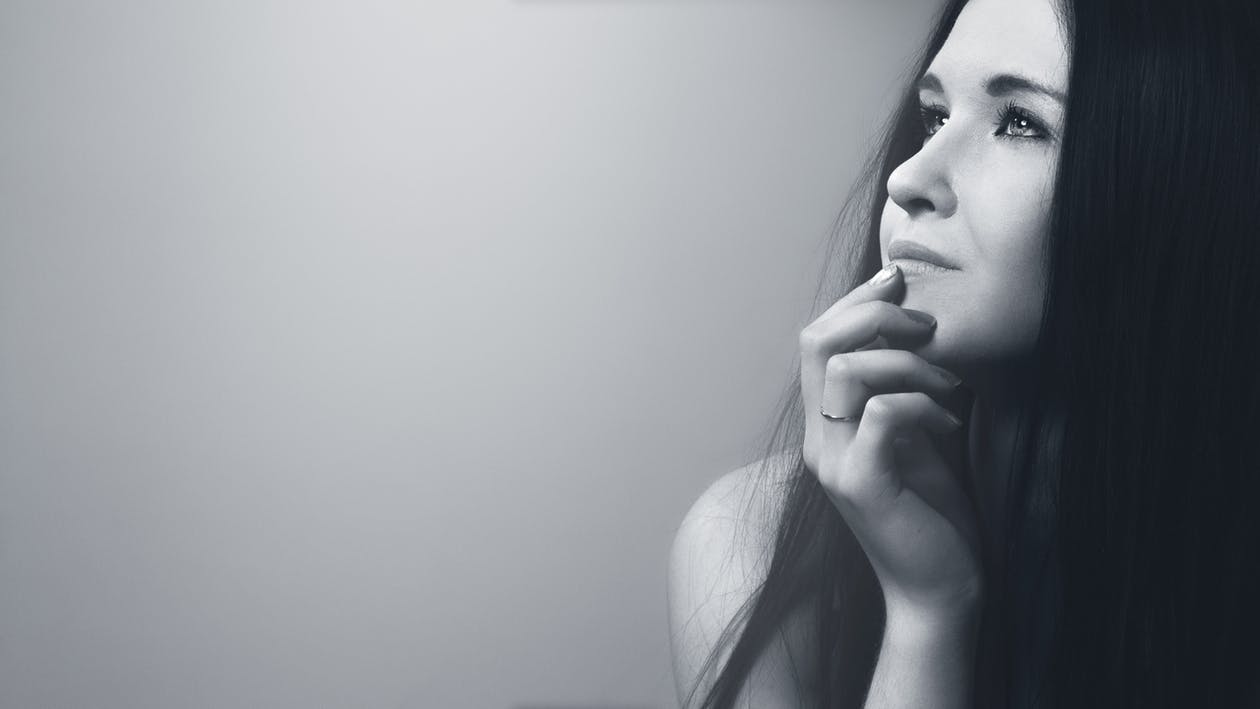 |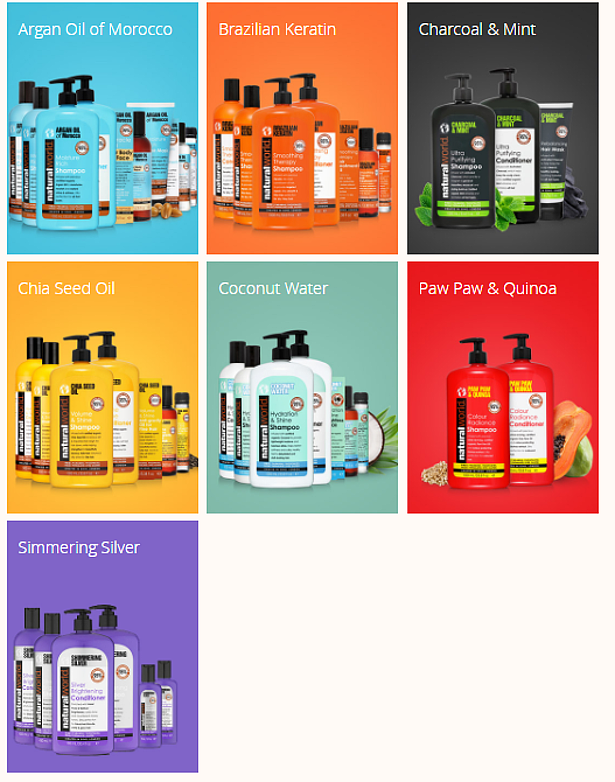 |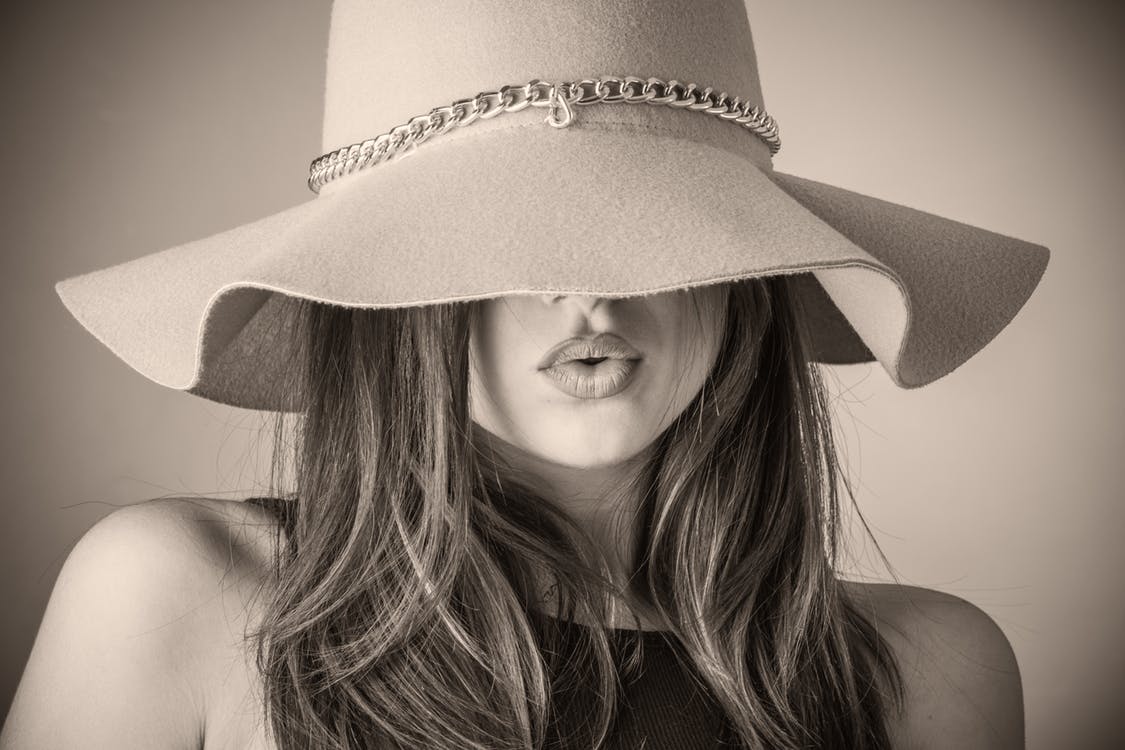 |
|
|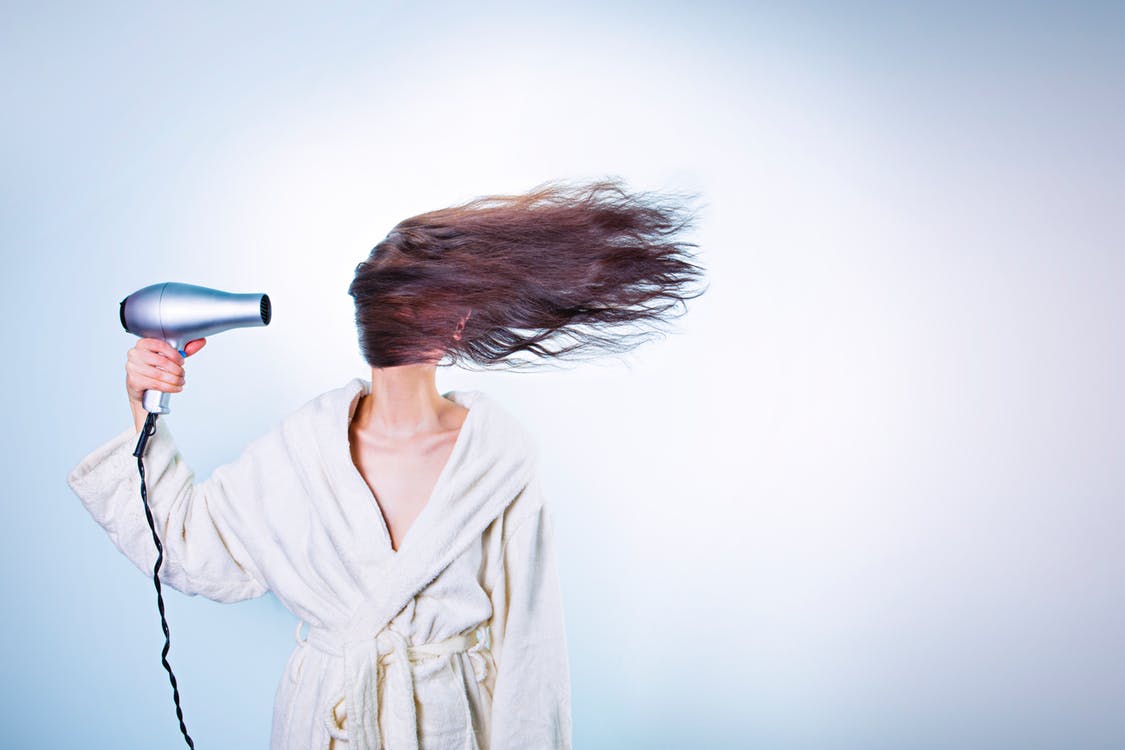 |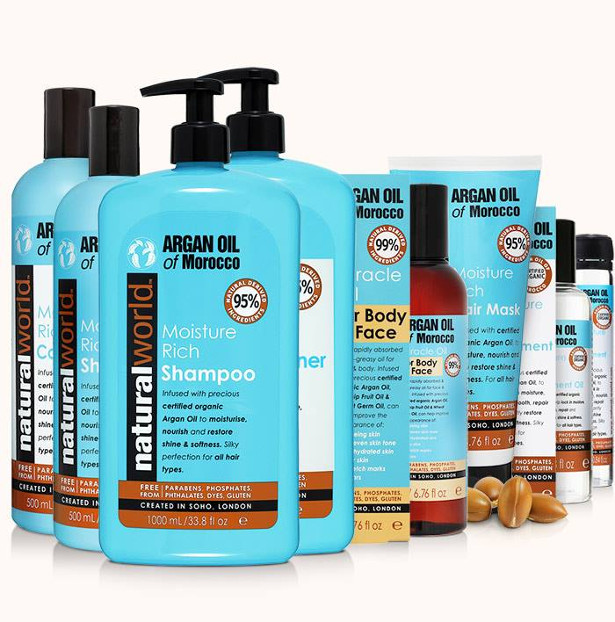 |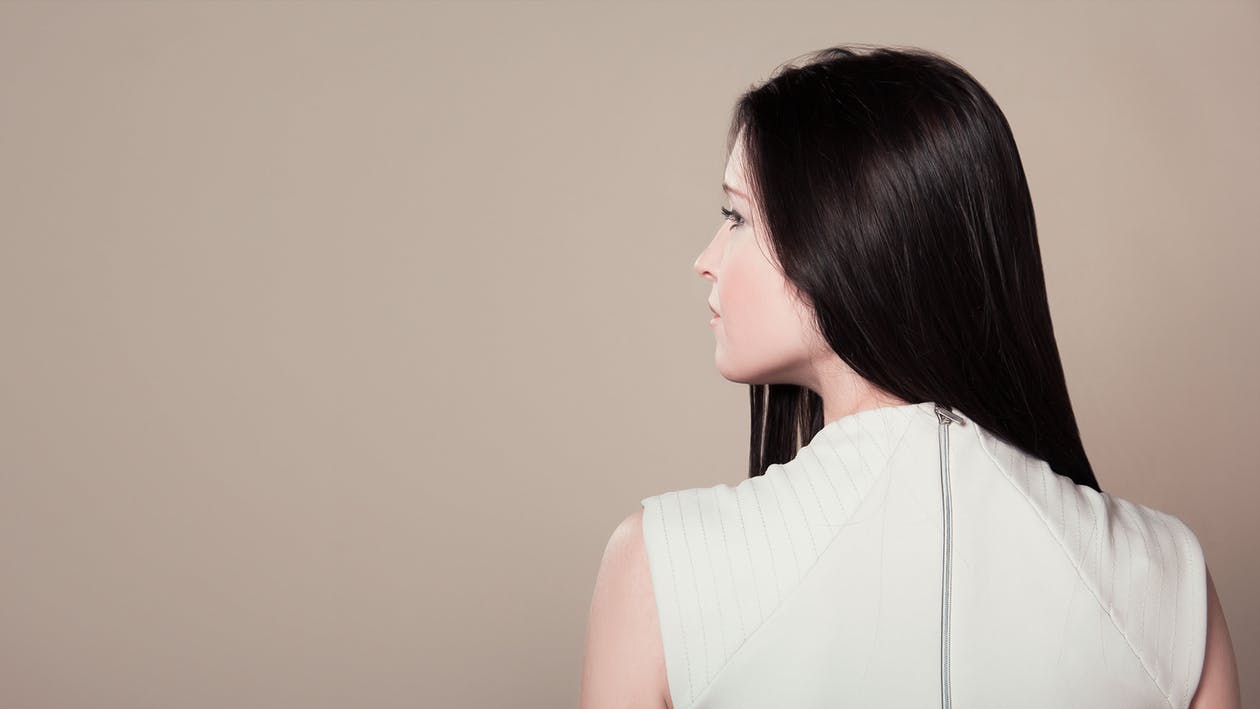 Create THE perfect curl with Curlformers….. Happy Curlforming!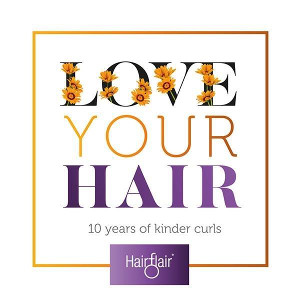 FACEBOOK | TWITTER | GOOGLE+ | PINTEREST | INSTAGRAM | YOUTUBE
Meet Curlformers, the world's only patented, heat-free, salon-quality hair curler. Perfect for all ages and with all hair types, including wigs and weaves, you can create gorgeous easy, smooth, and healthy curls every time. Best of all, Curlformers never causes heat damage, on any type of hair – we guarantee it. A great alternative to styling irons for damage, weak, fragile and curl-resistant hair.
Curlformers come in several lengths and widths and also in two directions (clockwise and anti-clockwise) to ensure your curls always look fresh and natural.
Happy Curlforming!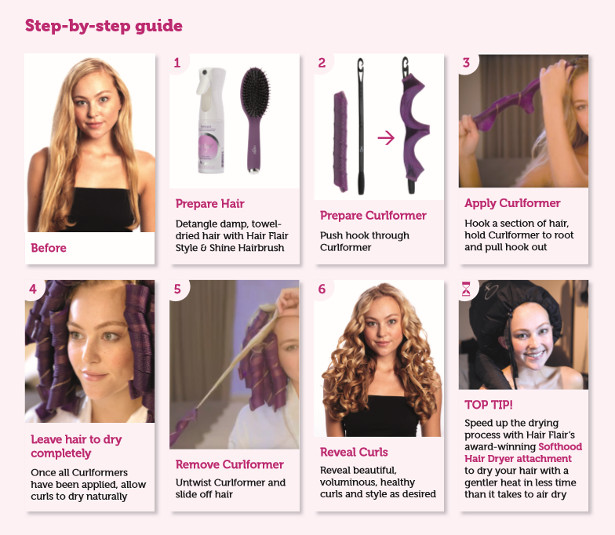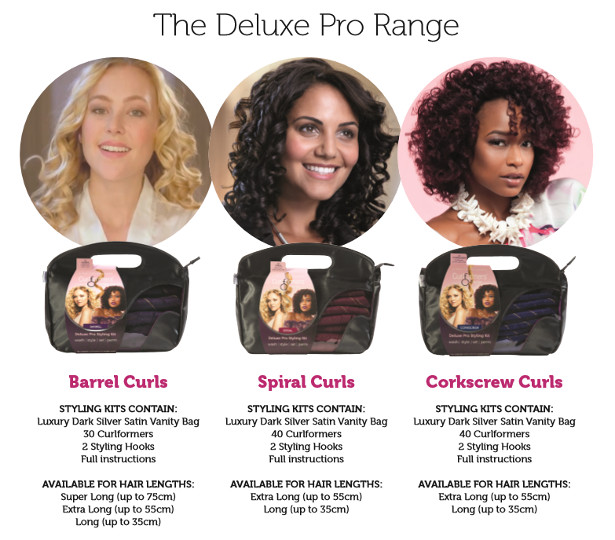 Results of Study Demonstrate Benefits of Swapping Showerheads To Haircare Routine. www.methven.com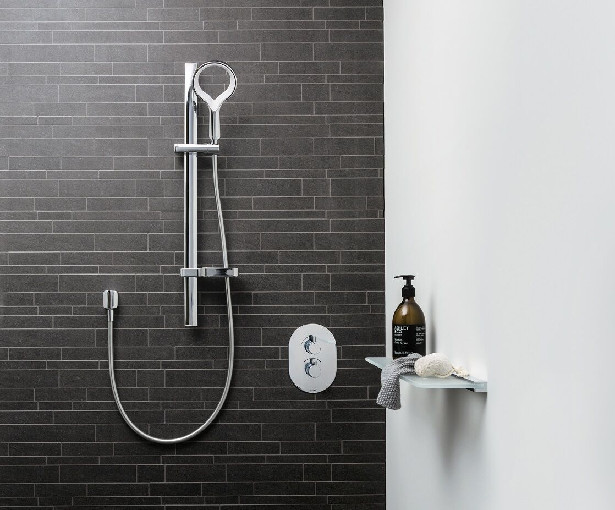 In a bid to find the 'Perfect Rinse', global shower brand Methven has revealed the results of a new study investigating the benefits of swapping showerheads to improve hair care – 80% of participants said that swapping their showerhead rinsed their hair quicker.
Furthermore, results from the four-week focus group study in the UK showed that three-quarters (73%) of those who took part in the product trial believed their hair looked healthier and shinier.
Methven conducted research into the public's hair washing routine with particular focus on how a showerhead can make the hair rinsing process quicker, easier, more enjoyable and most importantly, more efficient.
A focus group panel* swapped their existing showerhead and road-tested its most awarded product, the Aurajet® Aio. Not only does the shower handset boast a unique halo-shaped design, it also contains innovative technology creating a distinctive fan like spray pattern, providing a greater spray force and double the water coverage in comparison to conventional showerheads.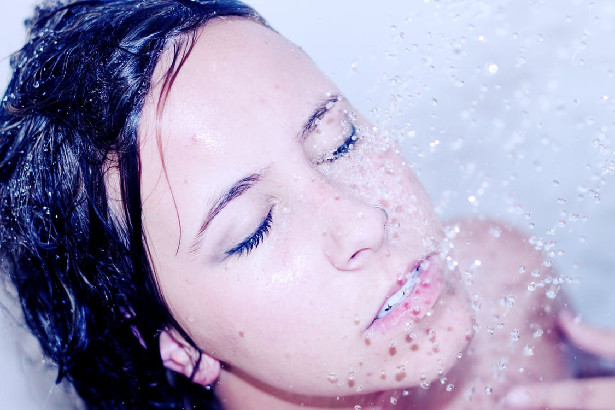 Participants attended an initial focus group prior to testing the product. A series of questions were asked to determine factors such as; buying habits, brand loyalty, personal and brand image and attitudes towards haircare. Questions included: "What's the average length of time it takes to wash your hair?", "How much do you spend on haircare a month?" and "How important is it to you that your hair looks good?"
The research revealed that, although the majority of participants spent between £50-£100 every month on haircare, none of the panel had considered changing or upgrading their showerhead in a bid to improving their haircare results.
Participants spent four weeks putting the product to the test and the headline, post-trial results from the group were as follows:
· 93% of participants stated they would choose the Aurajet® Aio over their previous handset
· 87% of participants would recommend Methven to a friend
· 80% claimed that the showerhead rinsed their hair quicker in comparison to their previous handset
· 73% believed that their hair looked healthier and shinier due to the Aurajet® Aio showerhead
· 60% agreed that the handset was an investment for long-term hair healthiness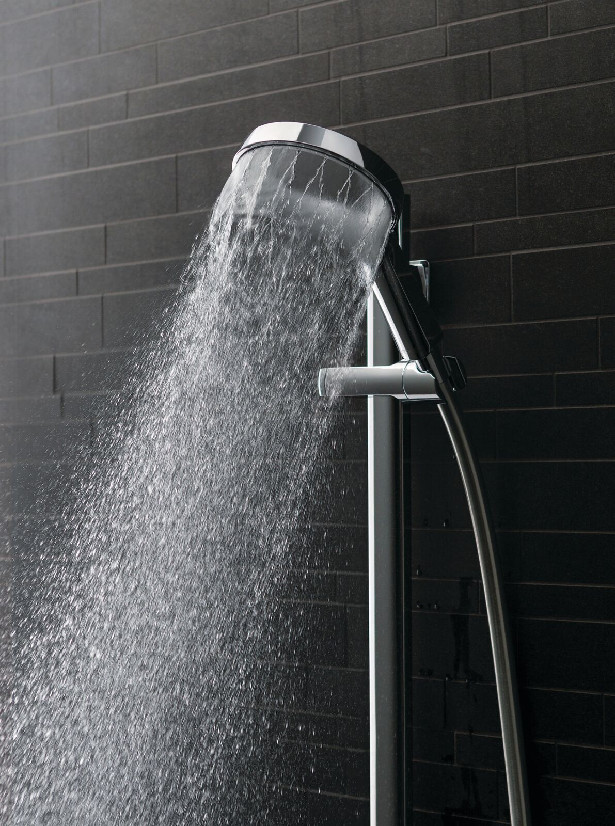 The overwhelming majority stated that they would favour the handset over their previous showerhead and agreed the product rinsed their hair more effectively. One participant said: "It definitely took half of the time to rinse my hair… it's the Dyson of showerheads!" while another claimed "I've used less conditioner because I've found that my hair is in better condition since using the showerhead."
Clare Ward, spokesperson, at Methven UK, said: "We spend a lot of time studying and researching what people want from their shower. We commissioned this study in a bid to improve our understanding of haircare routines as we strive to find the perfect rinse.
"There's one striking finding from the study, and that is while average spend on haircare products is high – between £50 and £100 every month when cleaning, conditioning, colouring and styling is taken into consideration – not one participant had previously considered making a small investment in a new shower head to enhance their haircare results.
"Yet the results of such an upgrade are clear with three-quarters saying that by using our Aurajet® Aio showerhead improved the look of their hair compared to their existing shower.
"Consumers understand the benefits of a good-quality straightener and hairdryer but it seems there is some work still to be done in conveying the benefits of a new showerhead in achieving the perfect rinse."
*Focus group panel contained 15 participants
Hand-blended in small batches from the best raw botanical ingredients, DISCIPLE Skincare is the clean, streamlined range that every beauty buff wants to get their hands on.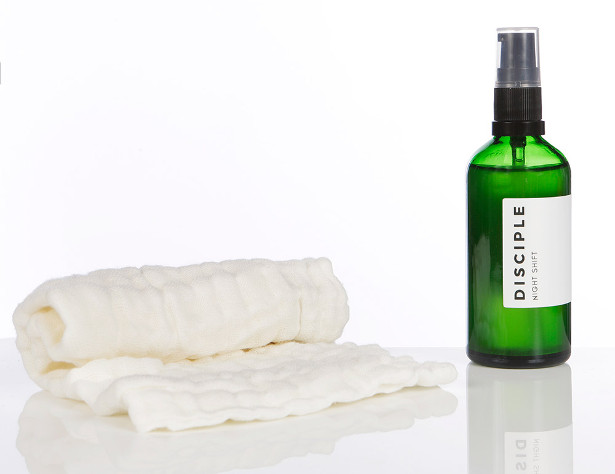 For the ultimate pore purge that won't upset your skin's delicate moisture balance, Night Shift Cleanser and Cloth is enriched with alpha hydroxy acids and nourishing fruit oils. Lactic, glycolic, citric, malic and tartaric acids exfoliate skin, encouraging cell renewal and dissolving the bonds binding dulling dead cells to your skin's surface, to reveal the 'new' healthy skin cells underneath. Meanwhile, cactus oil maintains moisture levels, grapefruit extract provides anti-inflammatory effects and neroli oil helps to alleviate stress, aiding restful sleep and granting sublime natural scent. More than enough to 'wipe the day away', this lovely cleanser removes impurities and make up, although heavy eye make up may require a pre-cleanse.
£26 Available from Cult Beauty & Discipleskincare.com from 16th August 2018.
Full ingredients: Grapeseed oil, Hemp oil, Prickly pear oil, Grapefruit oil, Neroli oil, Lactic Acid, Glycolic Acid, Citric Acid, Malic Acid, Tartaric Acid.
About DISCIPLE
DISCIPLE Skincare was created with a simple aim: to 'sort out' stressed-out skin. It was started by psychotherapist Charlotte Ferguson, whose adaptogen-rich formulas work not only on the surface of the skin but internally too, improving your body's ability to adapt to stress and helping to rebalance hormones. Hand-blended in small batches from the best raw botanical ingredients, this clean, streamlined range is brimming with prebiotics to nourish good bacteria on the skin and linoleic acid (an omega 6 fatty acid) to balance skin's natural sebum consistency and so minimise breakouts.
PAMPER YOURSELF BAUBLE
Christmas Decorations Couldn't Get Any More Chic Than This!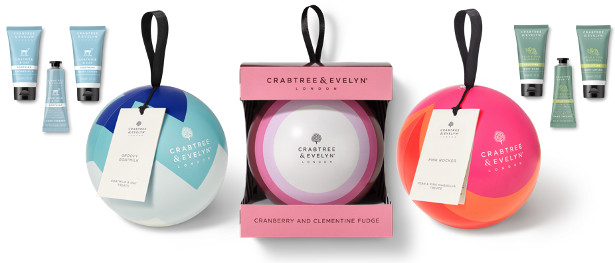 These bold & bright, retro baubles are packed with luxury beauty and foodie treats.
Filled with miniature versions of Hand Therapy cream, Body Lotion and Body Wash,
the Crabtree & Evelyn Groovy Goatmilk (Goatmilk & Oat) and Pink Rocker (Pear & Pink Magnolia) baubles are perfect for jet-setters and trendy millennials.
Or how about a bauble housing handmade Cranberry and Clementine fudge – a treasured ornament perfect for a stocking filler delight or foodie lover.
Whether you're looking for something to gift for a loved one or to treat yourself, these baubles are certain to liven up any Christmas tree!
Grovey Goatmilk Bauble – £15
Cranberry and Clementine Fudge – £10
Pink Rocker Bauble – £15
Crabtree & Evelyn – www.crabtree_evelyn.com/uk/en

Lovegrove Essentials luxurious holistic skincare and grooming products. www.lovegroveessentials.com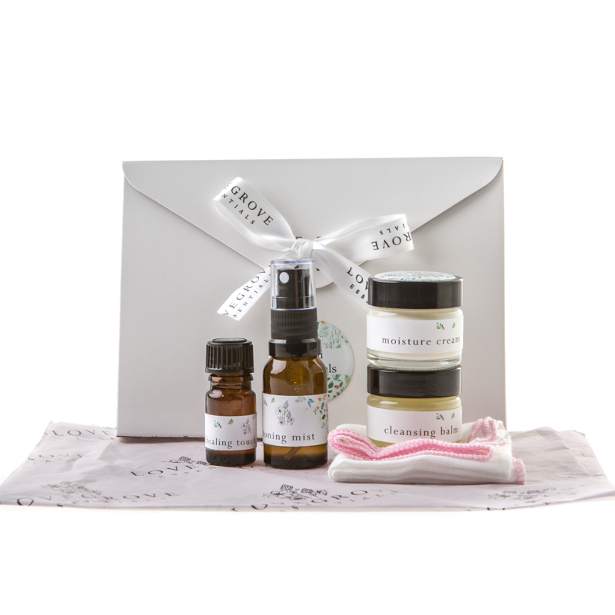 TWITTER | FACEBOOK | INSTAGRAM
Using natural products doesn't mean you have to compromise on luxury or efficacy! Lovegrove Essentials have created a range of natural facial skincare, handmade using ethically sourced ingredients of the highest quality. The products have been carefully formulated to support you through the different stages in your life. Suitable for all ages and skin-types, this adaptogenic skincare can be used in a number of different ways, depending on your skin's needs.
Lovegrove Essentials is owned by a rugby-loving family from Dorset. Male fans of their product include Don Armand (England/Exeter Chiefs), and composer of the notorious Tomahawk Chop Steve Knightley (Show of Hands). Don uses the Toning Mist after training, on his face and body, as it's great on tired or aching muscles. It's also a brilliant post-shave product too, taking down redness and irritation and tightening the pores.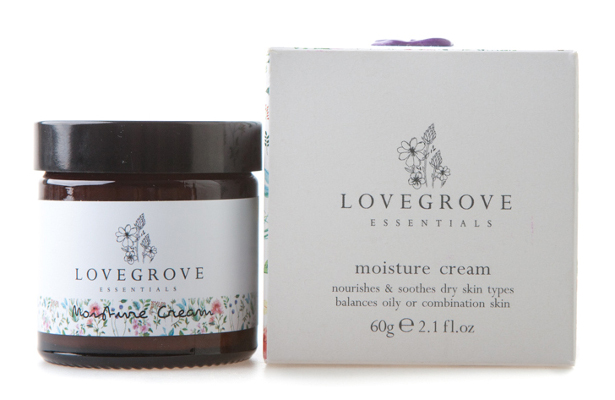 The whole range uses organic ingredients where possible (essential oils, argan oil, floral waters), and it's great for anyone who gets dry or irritated skin during the autumn and winter – outdoorsy, rugby watching types perhaps?! Be sure to check out their starter kits in the run up to Christmas, as they make the perfect gift.
Lovegrove Essentials are set to expand into Ireland very shortly after a wonderful exhibition at Pro Beauty Dublin in October 2018, where they will be introducing their range of hand-made skin care products for the professional masseuse and beauty therapist.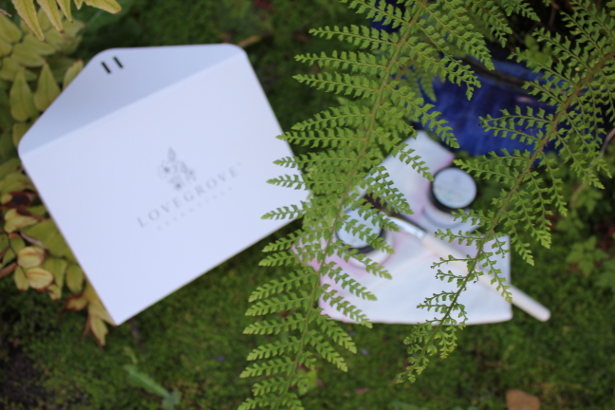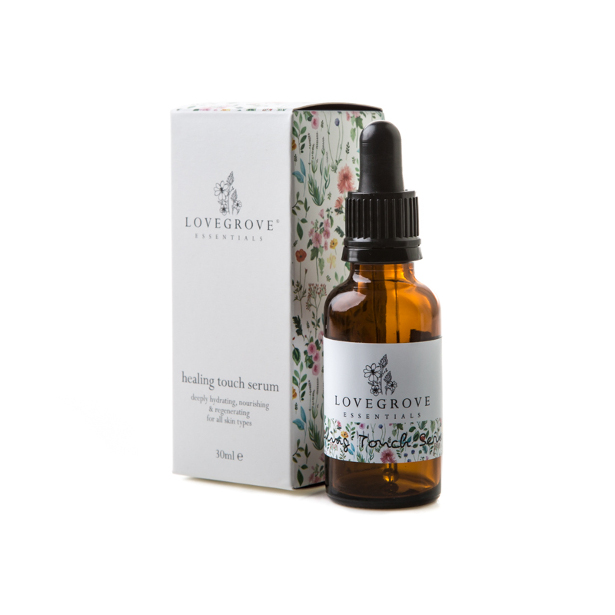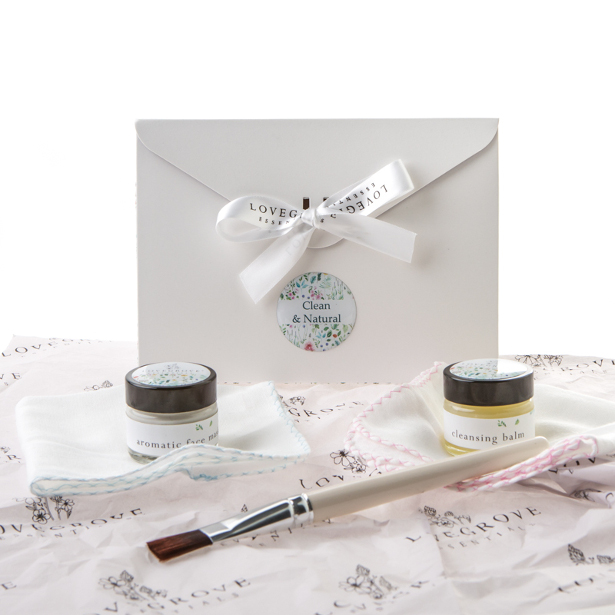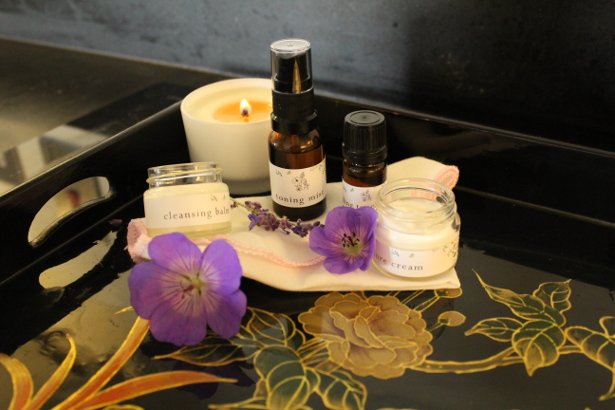 New Makeup Set 142-color Eyeshadow Palette 3-color Blusher Giveaway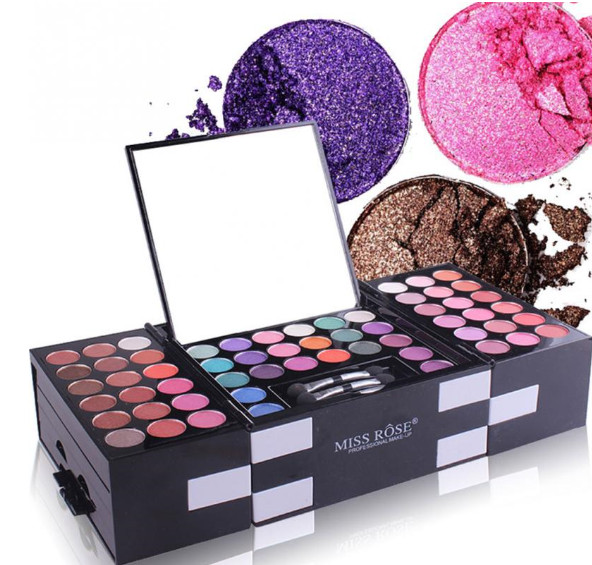 SHOBU SPA Selection
£15.00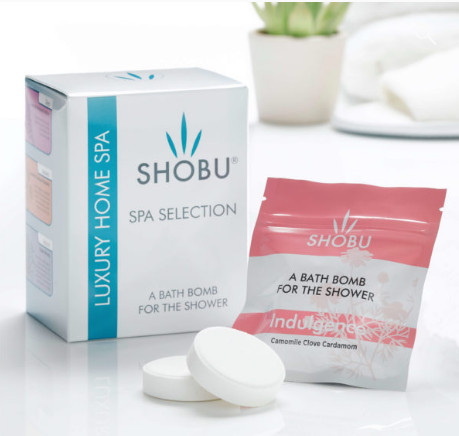 A bath bomb for the shower! Specifically designed for all skin types, SHOBU turns your home shower into a SPA experience with carefully selected aromatherapy combinations.
Prevasore. Everyday Lip Therapy. So helpful at staying healthy whilst on your summer holidays.  www.prevasore.co.uk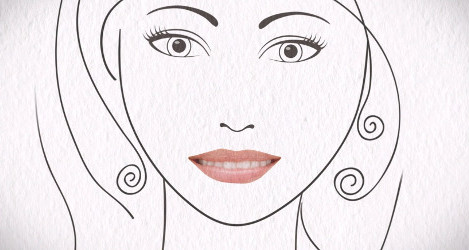 THE FACTS
 Available NOW  Priced at £6.95 with free 1st Class delivery  Available exclusively at Prevasore.co.uk  Prevents and treats sore, cracked lips  Helps heal cold sores and prevent their recurrence
Whether we are lounging on the beach or dancing the day away at a festival, our favourite summer activities bring the threat of dry, chapped lips and, for some, cold sores. Exposure to things such as direct sunlight, salty, windy conditions on the beach, water sports, UV rays and the recycled air on plane journeys can all lead to dry lips. This damage, combined with lack of sleep and dehydration can weaken the integrity of our lips, making us more susceptible to the cold sore virus. Cute and compact, Prevasore is a hand-luggage essential this summer and the perfect to your pocket if you're heading to a festival or on holiday. Applying the Prevasore gel formula regularly will help to create a hydrating barrier on the lips to increase moisture and help aid healing.
The HSV-1 virus is one of the most common human viral infections, and research shows that as many as 45% of the population is reported to suffer from recurrent cold sores* which can last two weeks; long enough to threaten your social plans and work commitments.
CLINICAL DATA
In a study of 54 volunteers (male and female, aged 18-70 years) who suffer from dry or cracked lips, Prevasore was applied multiple times a day for 5 days.
Here are the findings after 5 days:  81% increase in lip hydration  93% reduction in lip dryness  98% reduction in lip cracking
THE FORMULA
Prevasore's unique formulation is designed to encourage healthy lips using emollient and moisture preserving ingredients, in a pale green gel base, that forms an effective barrier when it comes into contact with the lips. The blend of protective ingredients rebalances the moisture levels within the skin, restoring softness, suppleness and encourages healing when lips are chapped and sore. By forming a barrier, Prevasore increases the amount of moisture retained in the lips and protects against harsh environments.
*Embil JA et al. CMA Journal 1975; 113: 627-630.
CUSTOMER TESTIMONIALS
"Ever since using Prevasore my lips have never felt so soft and it has completely stopped cold sores. Even when I can feel a tingle of one coming on I pop a bit of Prevasore on my lips straight away and the tingle goes and no cold sore appears! It's literally like magic. I will continue to use Prevasore and even my sister and work colleagues now use it. Thank you again!" Sam, London
"My son is 28 years old and suffers with cold sores every time the weather gets very hot or very cold. Since using Prevasore everyday he has not had a cold sore (fingers crossed!)" Judy, Surrey
"I have always suffered with my lips. I have tried everything but Prevasore is the only thing that works. It reduces the swelling very quickly and then the blisters aren't so aggressive. Thank you very much; I'm a very happy customer." Naomi, Nottinghamshire
"I really like Prevasore. I suffer from dry lips rather than cold sores, but I use Prevasore daily and it keeps my lips nice and soft." Hayley, Cheshire
"Prevasore is the best lip therapy I have used. It has even passed the 'Swiss Alps' test. Despite the dry air there, I do not suffer from very dry, sore lips now. Just at night, in the morning and perhaps the occasional use during the day is all I need." John, Surrey

Curaprox Launches New Be You Teeth Whitening Range!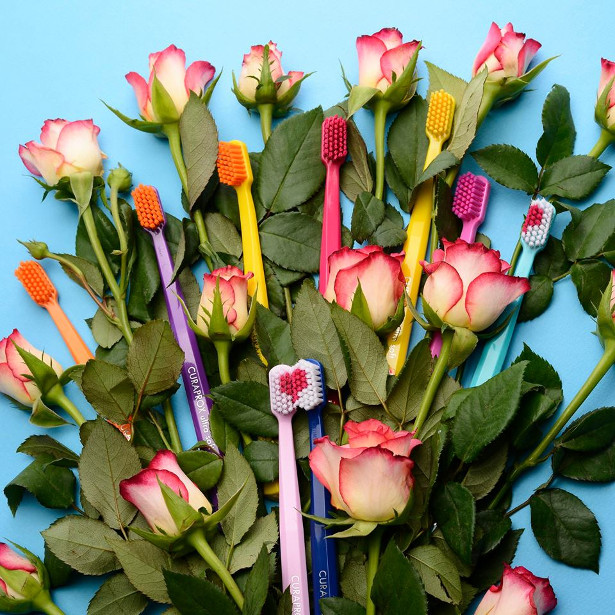 FACEBOOK | INSTAGRAM | TWITTER | YOUTUBE | GOOGLE+
Curaprox is pleased to announce the launch of its new range, Be You, six all in one whitening toothpastes, that whitens teeth, protects against decay and provides lasting fresh breath.
Containing a new and exclusive key ingredient, Glucose Oxidase, it innovatively converts to Hydrogen Peroxide when it comes into contact with the air, to deliver effective teeth whitening without wearing any enamel away ensuring teeth are healthy and naturally white.
Helping to protect against tooth sensitivity, the Be You range supports the flow of saliva, prevents the appearance of aphthae, minimises plaque and caresses the gums. Available in six sophisticated colours and flavours to suit your mood, choose from:
Rising Star – Grapefruit & Bergamot
Pure Happiness – Peach & Apricot
Candy Lover – Watermelon
Challenger – Gin Tonic & Persimmon
Daydreamer – Blackberry & Liquorice
Explorer – Apple & Aloe
Individual Toothpastes include a Be You limited edition CS 5460 ultra-soft toothbrush, helping your teeth and gums to feel amazingly clean and fresh every day.
If you want to sample all of Curaprox's Be You Toothpastes, why not try Curaprox's Be You Taste Pack which includes all six toothpastes and a limited-edition CS 5460 ultra-soft toothbrush?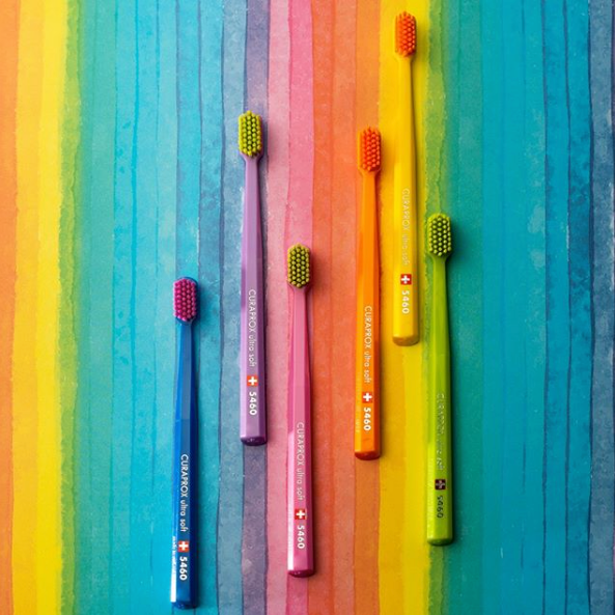 Unlike typical whitening toothpastes that contain abrasive particles and bleaching agents which erode the enamel; Be You uses all-natural ingredients, and each of the toothpastes contain tiny power pearls, which contain menthol for extra long-lasting freshness and a touch of silica for extra gentle cleaning.
A blue optical filter is also present in all six toothpastes which reduces yellow discoloration, adding to its whitening effect whilst enzymes in the formula enhance antibacterial and antiviral function, maximising oral hygiene and preventing tooth decay.
The toothpaste is complimented by the CS 5460 Ultra Soft toothbrush which has been specially designed so the Curaden filaments are packed onto its brush head offering unparalleled gentleness and efficiency. These extra fine filaments also guarantee the brush does not have an aggressive or eroding impact on the teeth without compromising on the clean, fresh feeling.
Limited Be You 90ml Toothpaste & Complementary 5460 Brush, £17.99//Available from www.curaprox.co.uk
Be You Taster Mix Pack & Complementary 5460 Brush, £17.99//Available from www.curaprox.co.uk
Benefits: • Long lasting whitening effect • Tiny power pearls, for extra cleaning and long-lasting freshness • Blue optical filter shows an instant whitened effect • Protects against tooth decay • No SLS • Contains Provitamin B5 • Complimentary ultra-soft toothbrush for effective cleaning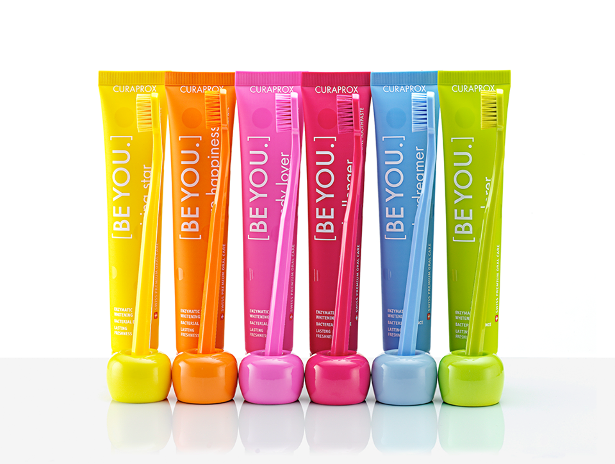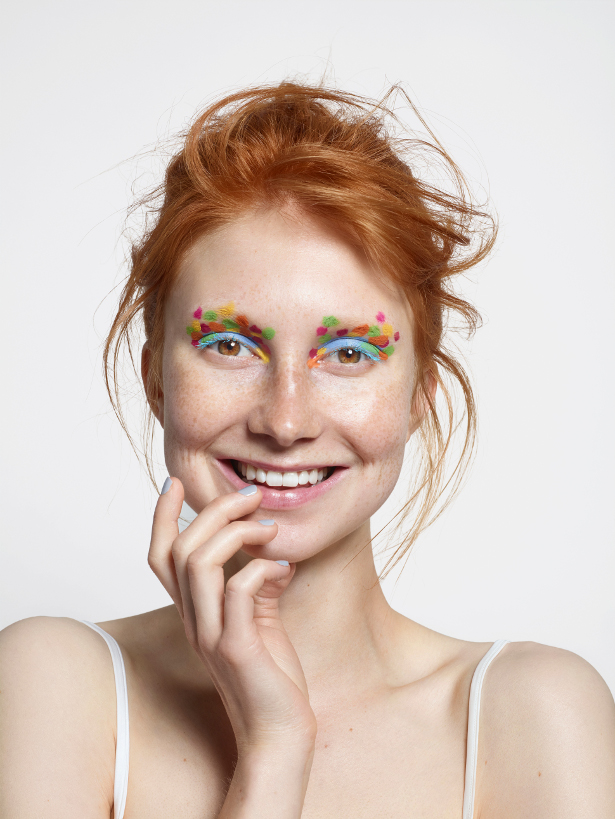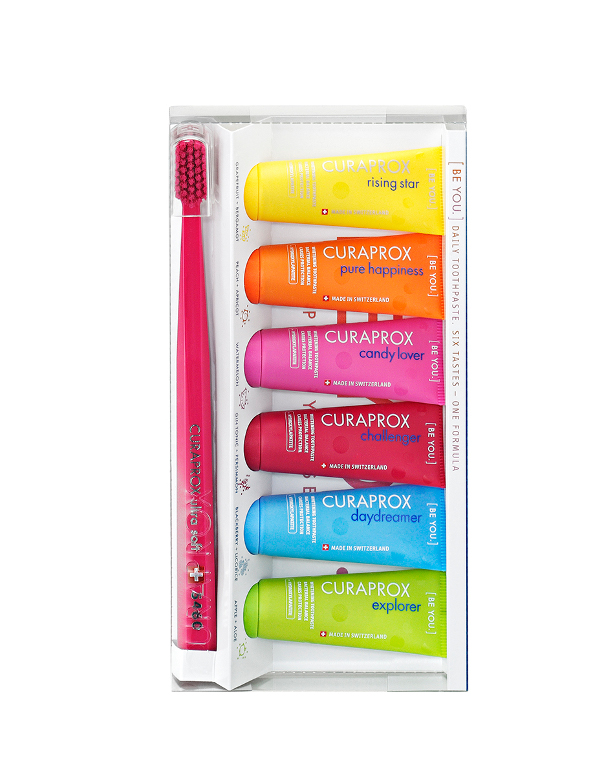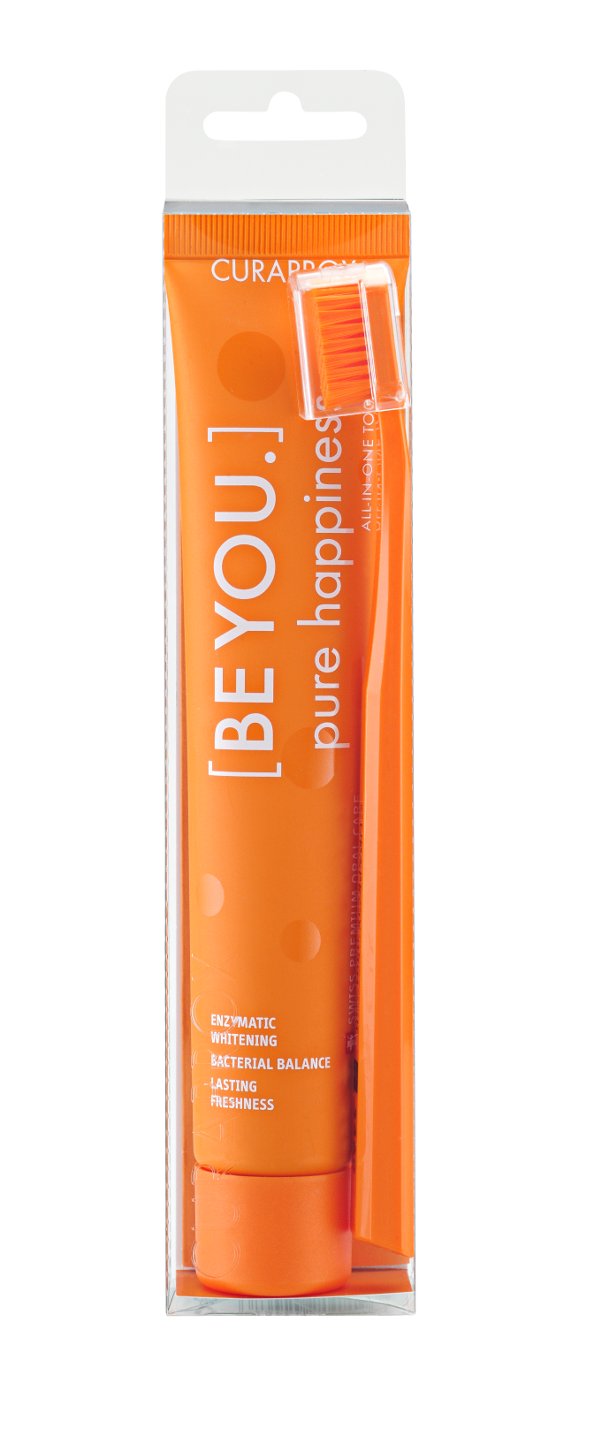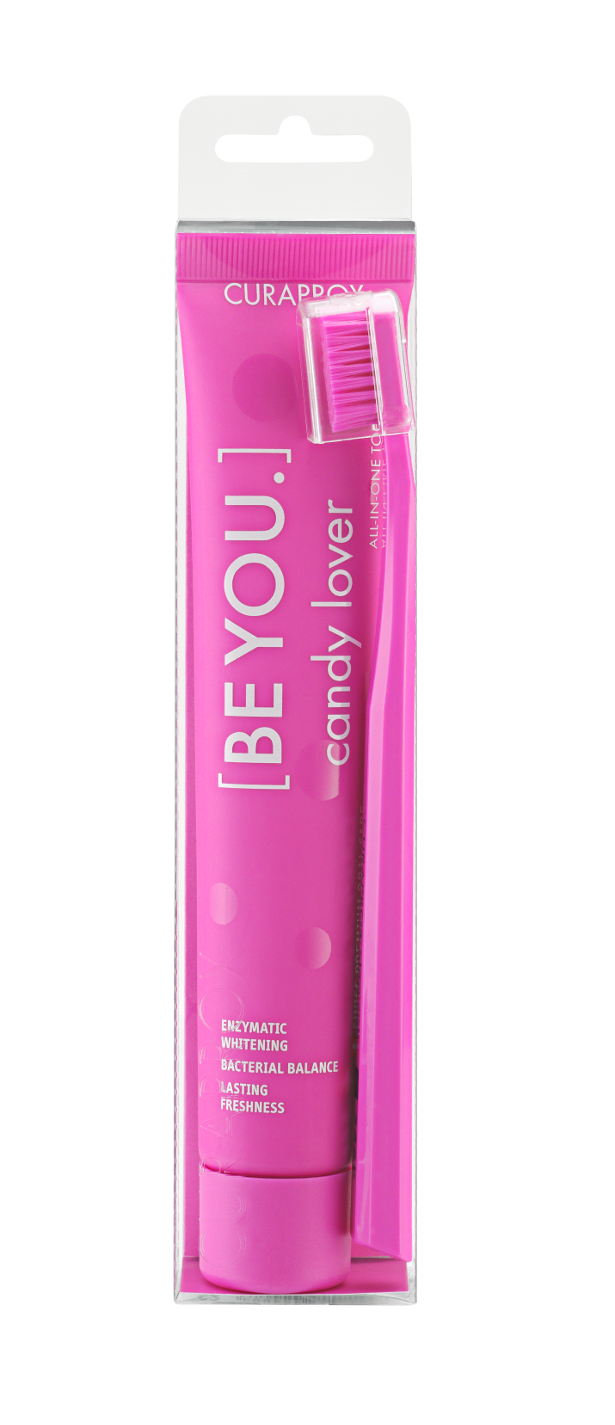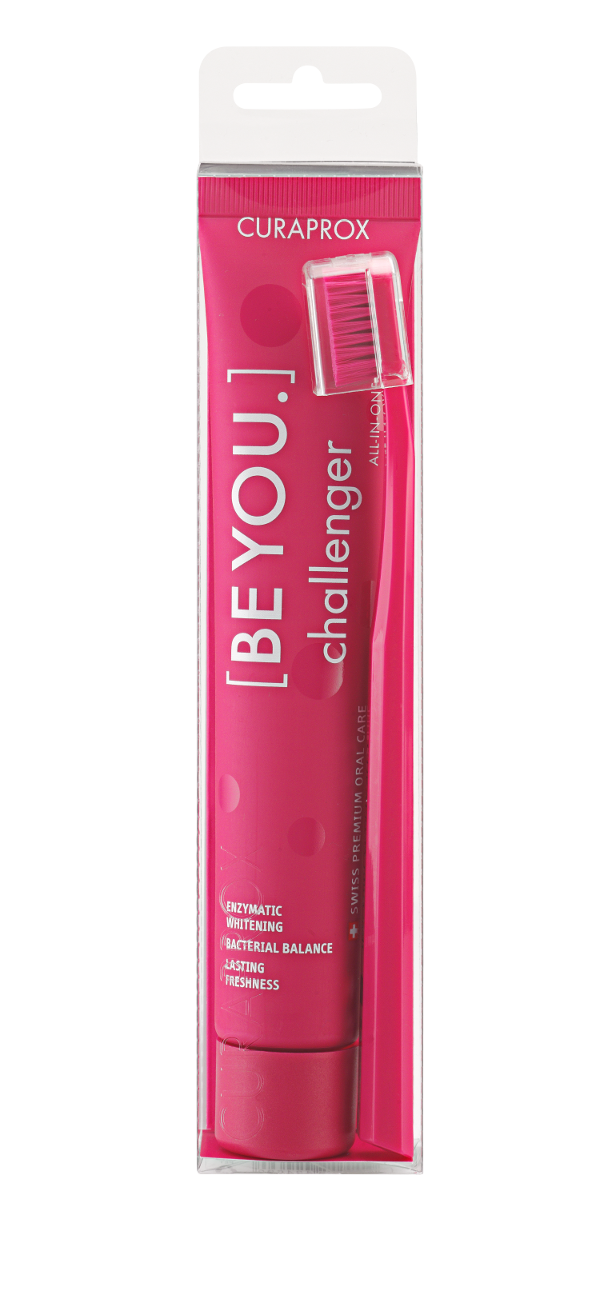 Introducing luxury, fashion-forward and care-focused brand, Cienna Rose.
Inspired by all things floral, Cienna Rose is a 12 Free Formula Nail Lacquer, enriched with Pro Vitamin B5, Vitamin E and infused with Lemongrass Oil to nourish and enhance your nail experience.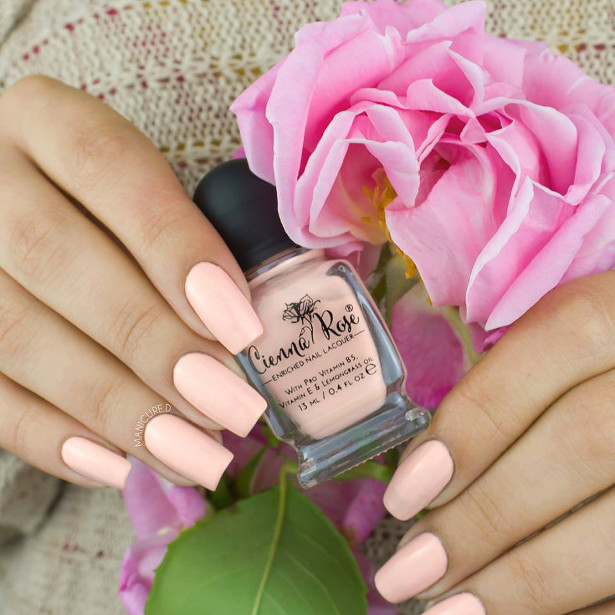 FACEBOOK | TWITTER | PINTEREST | INSTAGRAM
The brand was founded by Carla Opoku. After moving to Africa, she had limited access to nail lacquers– she became interested in ways to make long-lasting, colour rich formulas, creating home blended colours – this led to the creation of Cienna Rose. The Cienna Rose branding is inspired by her daughter, Cienna and her fascination with flowers – and has since grown and become an established brand, with all products manufactured in the UK.
Cienna Rose provides innovative, high quality and playful colour options with a nail care twist. The 27 stylish and fun core shades are of exceptional quality and beautifully presented and packaged for a totally premium colour experience. The superior Cienna Rose formula does not contain any harmful chemicals and all products are of a 12 Free Formula.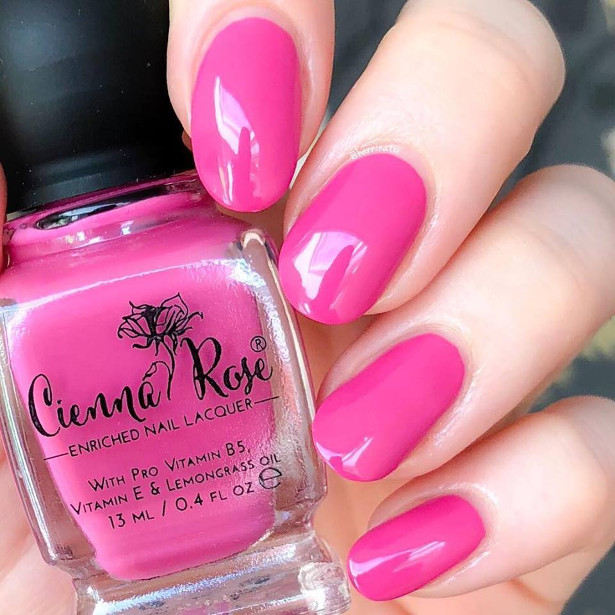 Cienna Rose's enriched formula and attention to detail are what makes Cienna Rose unique, fun and playful – the experience is all encompassing luxury from start to finish. Cienna Rose offers the opportunity to own on-trend colours, with indulgent and exuberant packaging – which you'll be proud to display on your beauty desk. Cienna Rose's Core Collection holds an array of cult classic neutrals as well as some show-stopping unique shades to add some serious va va voom to any outfit
NEED TO KNOW:
• All products are 12 Free – Free from Formaldehyde, Formaldehyde resin, Camphor, DBP (Dibutyl Phthalate), Ethyl Tosylamide, Xylene, Toluene, Triphenyl Phosphate, MEHQ/HQ (Hydroquinone Monomethyl Ether), MIT (Methylisothiazolinone), Animal derived ingredients and Parabens. • All products are enriched with Pro Vitamin B5 which strengthens nails, Vitamin E which promotes nail growth and antioxidant protection and Lemongrass Oil, giving the products a light aroma. • Cienna Rose's nail lacquers are long lasting, chip resistant and leave a gel like finish. • Cienna Rose's nail lacquers are cruelty-free and vegan friendly and made in the UK.
PRICES START AT £9 – WWW.CIENNAROSE.COM
The packaging is key to the Cienna Rose experience. Its delicate, beautiful and floral case makes it something to treasure. Cienna Rose sits proudly on any dressing table. You'll want to collect the seasonal sets, not only for a colour fix but also for the beautiful, re-usable boxes designed in glamorous prints to compliment the eagerly anticipated colours that each new season brings.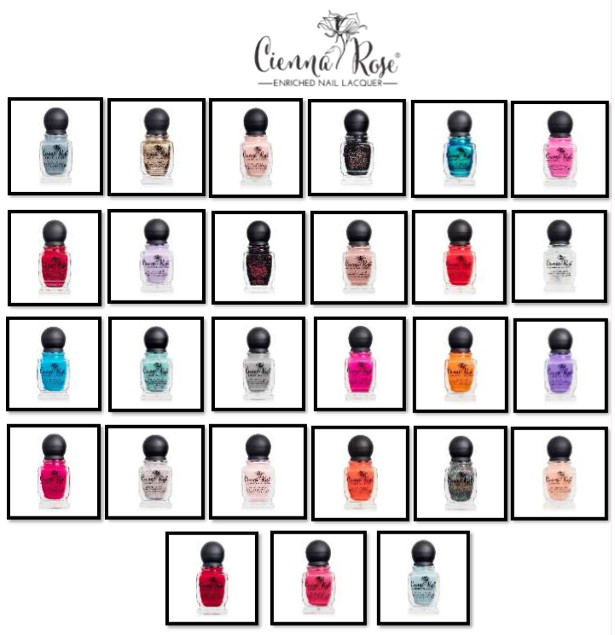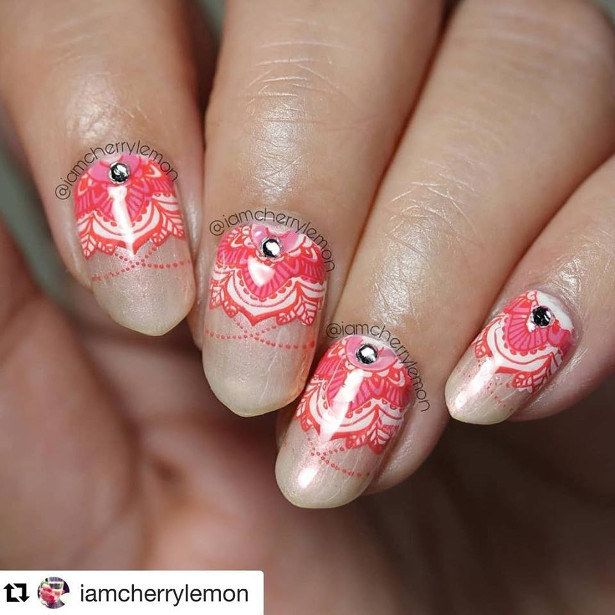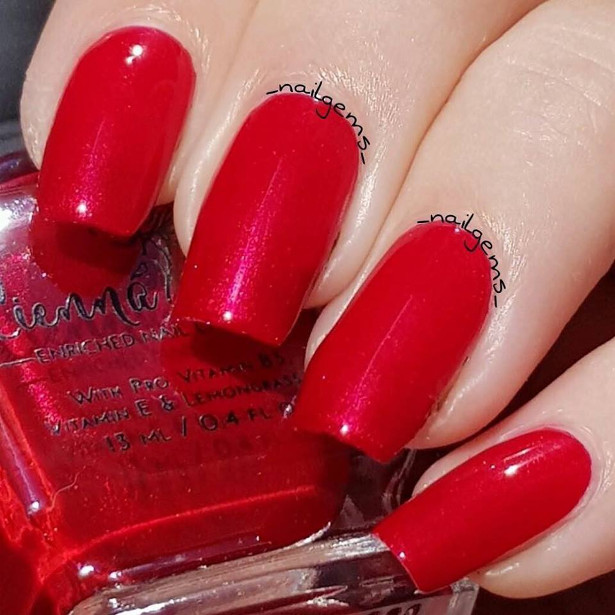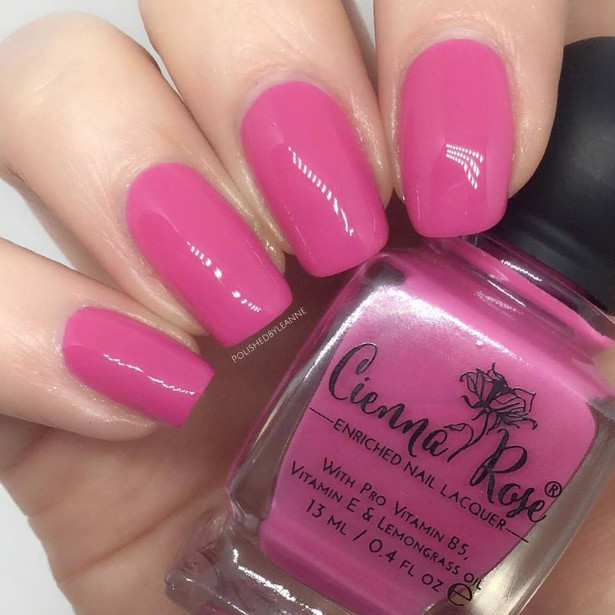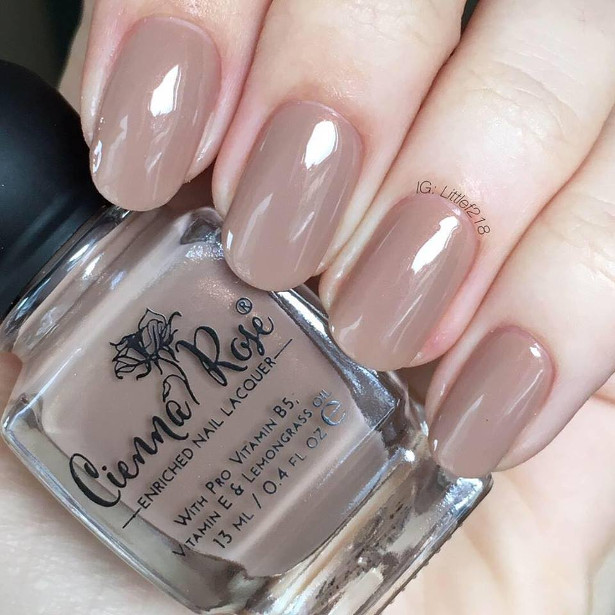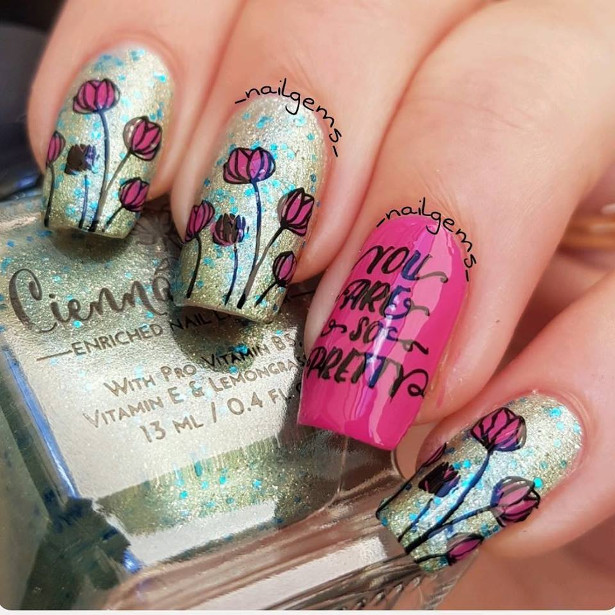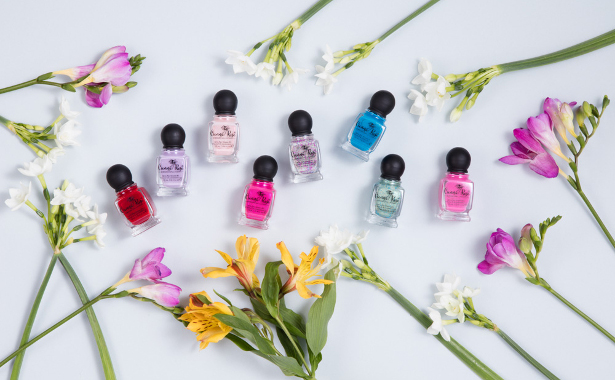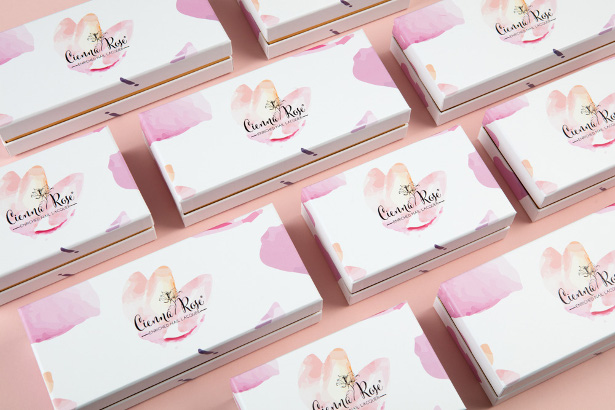 The handy cheat to help combat hay fever eye and eye irritation www.eyelergy.co.uk
Hay fever is one of the UK's most common allergic conditions, affecting around 10 million adults and children every year. Hay fever is an allergic reaction to pollen released from trees and plants, and common symptoms include sneezing, runny nose and red itchy eyes. Although usually worse around freshly cut grass and during warm weather, this troublesome condition is not limited to fleeting summer days and can occur at any time when pollen levels are high – and in practice that means any time between spring and late autumn. Eyelergy not only helps to offer relief and protection from pollen but also from other airborne allergens commonly found in the home such as pet dander and dust mites. This versatile allergy protection helps to relieve eyes from irritation all year round.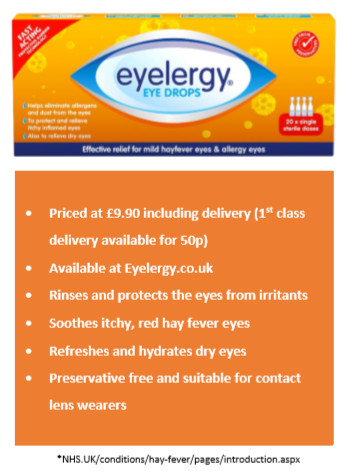 Eyelergy eye drops are specially designed to combat the symptoms of hay fever eyes and eye irritation such as dry eye or irritation caused by dust and other airborne pollutants. The drops' protective barrier gel technology rinses and shields the eyes from allergens and irritants such as pollen, mould, dust mites, pet dander, dust and airborne pollutants. Available in packs of 20 handy-sized single-dose droppers, Eyelergy eye drops are perfect for use on the go whenever required. What's more, because each single-use dropper is sterile, the drops contain no preservative and so can also be used by contact lens wearers.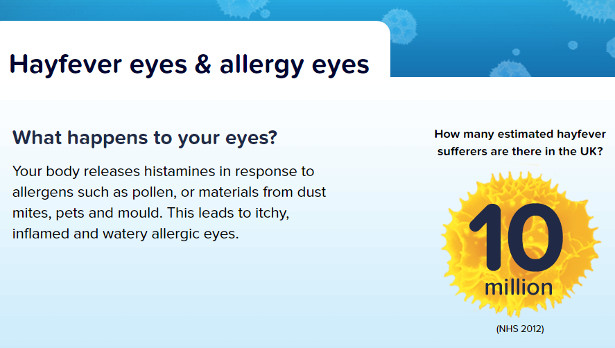 Why are our eyes particularly vulnerable to the effects of pollen? Unlike the nose and lungs, the eyes have no filtration devices (e.g. cilia or mucus) for expelling allergens. The main defence mechanism in the eye is the tear film, which provides a barrier function and dilutes and rinses away foreign bodies reaching the eye. Normally this rinsing process goes unnoticed. The problem with pollen and other allergens is that they cause an immune reaction which can disrupt the protective tear film. This then allows foreign bodies to reach the eyelid lining, causing even more irritation, thus leading to a spiralling vicious circle and over-production of tears. Eventually the eyes stream profusely with watery tears that afford little protection.
How does the gel barrier technology protect the eyes/does the gel barrier technology prevent irritants reaching the eye directly? Eyelergy's gel formulation is activated by our normal blinking mechanism, and creates a protecting, lubricating and hydrating film over the surface of the eye. By blinking, the protective and lubricating effect of Eyelergy is maintained between applications by re-spreading the drops over the eye surface. This barrier works to stabilise the tear film, helping to restore the barrier and rinsing actions necessary to keep irritants and allergens out of harm's way.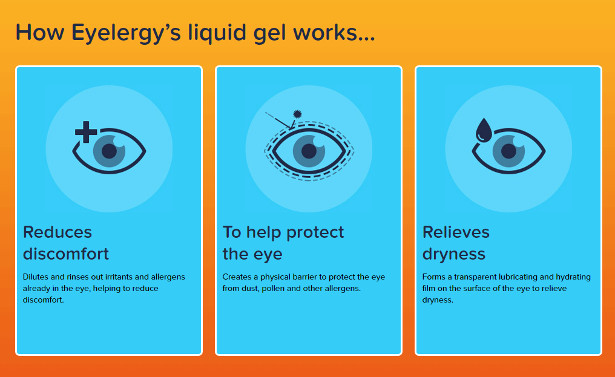 Why do eye drop formulas with preservatives lead to further irritation in contact lens wearers? Preservatives are essential in multidose formulas to prevent microbial contamination and spoilage of the drops once opened. Because Eyelergy is specially presented in sterile, single-dose droppers, this is not an issue and therefore the formula is preservative-free. This is important because preservatives too have the potential to cause eye irritation and sensitisation. Further, when used with contact lenses, these ingredients can accumulate in/under the lens, causing even more problems and sometimes even tissue damage. This explains why eye products containing preservatives are not recommended for long term use, or for use with contact lenses.
Is Eyelergy only suitable for those suffering from hay fever? Eyelergy is suitable for people suffering with hayfever eyes, allergy eyes of any type and with dry eye symptoms. Foreign bodies such as dust, pet dander, mould spores and pollen can all cause allergic irritation in the eye, and Eyelergy can provide effective relief from any of these. Eyelergy also helps to relieve dry eyes. Although the symptoms may not be the same for everyone, typically these include a sensation of having something in the eye and possibly some discomfort, itching, redness or inflammation. Paradoxically, dry eye sometimes involves excessively watery tears.
Who can use Eyelergy? Eyelergy is suitable for use by children from 6 years of age, adults, pregnant women and breastfeeding mothers. Contact lens wearers can also use Eyelergy because it is preservative-free.
How regularly can Eyelergy be used? Eyelergy can be used as frequently as needed, whether for the relief of hayfever/allergy eyes or for dry eyes. Often this is around 3 or 4 times a day. It is advisable to consult a doctor, optician or pharmacist if symptoms continue for a long period of time or worsen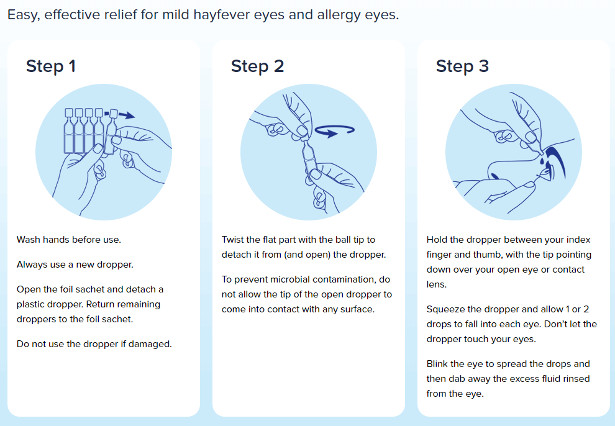 NEW FROM COCONUT MERCHANT! CM La Vie Beauty balm. One little pot, endless possibilities…  www.coconut-merchant.com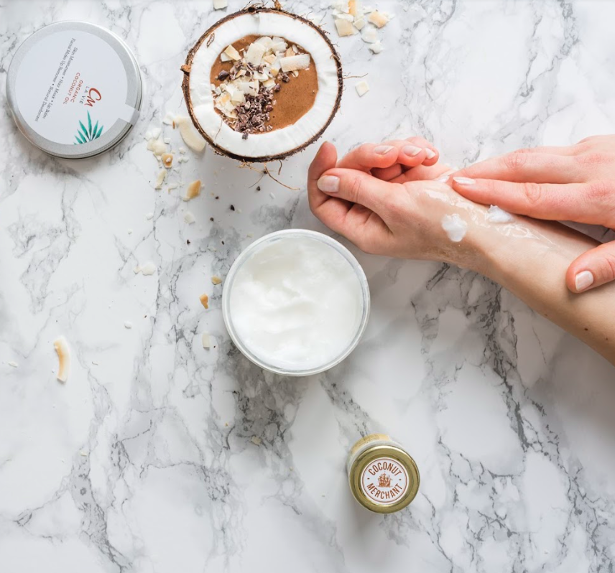 INSTAGRAM | FACEBOOK | TWITTER
 Luxury Coconut Merchant La Vie Beauty balm. It's raw, cold pressed, extra virgin, ethically sourced, beautifully fragranced and really is all you need in your beauty cupboard.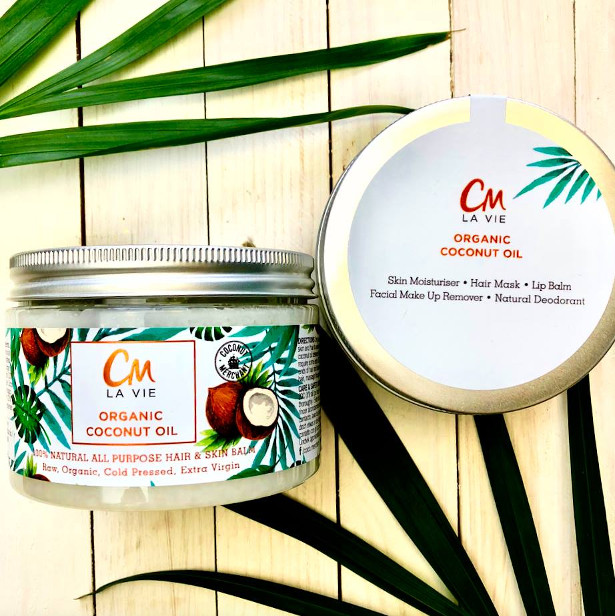 Its extremely hydrating properties make it a perfect moisturiser that softens and nourishes skin. And that's not all, this beauty oil is also amazingly versatile – it's great to use as a hair mask, lip balm, natural deodorant, makeup remover or even for oil pulling to keep teeth and gums healthy. As with all the Coconut Merchant range, it's ethically sourced, vegan friendly and of course – 100% natural!
One little pot, endless possibilities…
Hair Mask
Apply oil evenly to damp or dry hair for a quick and easy route to silky locks that Rapunzel herself would envy!
Face MAsk
Blend 15g of oats, 2 teaspoons of tumeric and 2 tablespoons of Coconut Oil. Voila! You have a all natural face mask to enjoy!
Lip Balm
Swirl a tablespoon of oil around your mouth for 20 minutes, spit it out and smile!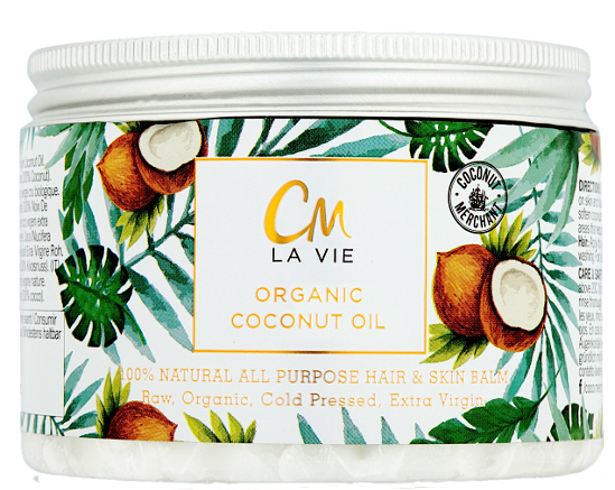 Baby Care
Coconut oil will not only nourish your baby's skin, but it also helps eliminate cradle cap. Just rub a teaspoon onto scalp daily.
Moisturiser
Lather over face and body for silky soft skin.
PEt Care
the amazing benefits of coconut oil also applies to our fury friends too!
Natural Deodorant
Mix 1/2 teaspoon of corn starch, 5 tablespoons of coconut oil and 10 drops of essential fragranced oil to create your very own natural deodorant.
Makeup Remover
Who needs harsh chemicals when you've got coconut oil? Apply a small amount directly onto your skin and simply wipe clean.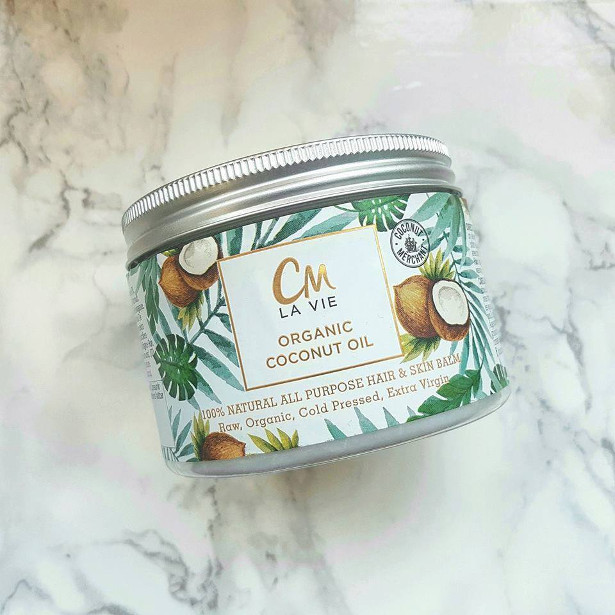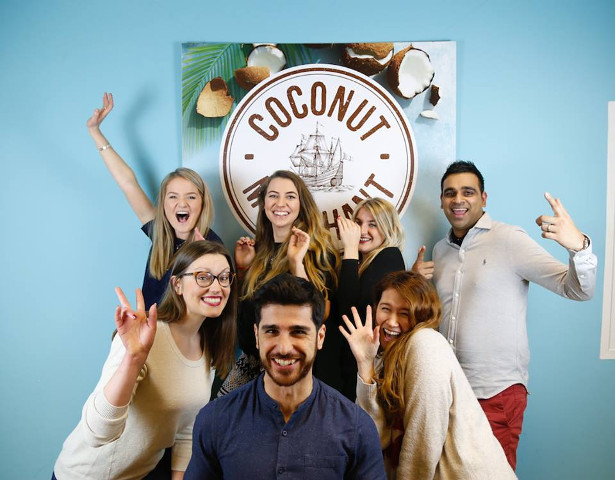 Prep your body in time for party season.

Naturally, exfoliate with the Crabtree & Evelyn body scrubs, and ensure your skin is looking its best throughout the winter.
image.png
Lavender & Espresso Calming Body Scrub – £24
Rosewater & Pink Peppercorn Hydrating Body Scrub – £24
Crabtree & Evelyn – www.crabtree-evelyn.com/uk/en
For the fitfluencer: Anti Monkey Butt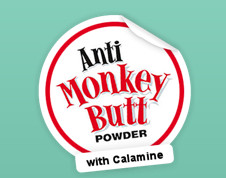 Whether you're a marathon runner or a yogi, almost everyone experiences chafing. Anti Monkey Butt is an anti-friction powder that contains calamine, absorbing sweat and fighting friction. There's even a special talc-free formula for women! By using Anti Monkey Butt before starting physical activity, chafing can be completely avoided so you can both look and feel great all day long. (And, the name itself makes for a silly conversation-starter.)
For the one that "shines": Certain Dri

While you might reserve this gift for someone you are very close to, if a loved one deals with hyperhidrosis or is naturally sweaty, they can definitely appreciate it. The #1-doctor recommended over the counter brand for excessive sweating, Certain Dri offers three distinct products that offer varying levels of protection and provides all-day protection while remaining gentle on the skin.
For the beauty lover: Albolene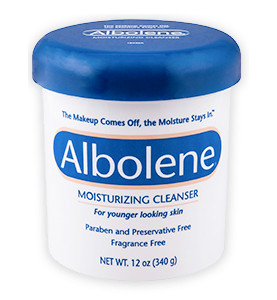 Read any celebrity's nighttime routine, and they'll say taking off their makeup is a top priority–and recent news proves the consequences of not properly removing makeup at the end of the night. Available as a moisturizing cleanser and an eye makeup remover, Albolene is a longtime cult favorite–beauty gurus from celebrities to makeup artists and even drag queens swear by it.
Get Perfect Hair Free Hair For Christmas! Tangle ANGEL. Precious! PINK… HEAT RESISTANT * ANTI STATIC * WATER RESISTANT * ANTIBACTERIAL >> www.tangleangel.com
… by royal & celebrity hairdresser Richard Ward.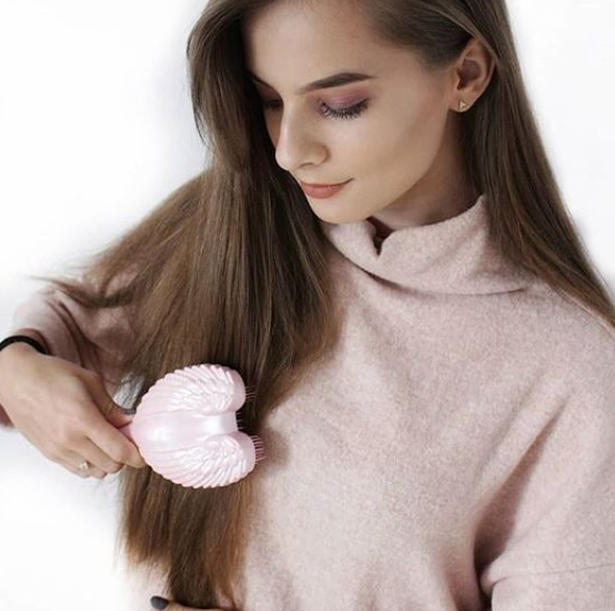 TWITTER | INSTAGRAM | FACEBOOK
Founded by royal & celebrity hairdresser Richard Ward it's heat resistant, water resistant, antibacterial and ideal for on-the-go beautiful hair!
Innovative, beautiful professional detangling hair brushes. Heat resistant, antibacterial and anti-static.
Creator of the beautiful professional detangling hair brush the Tangle Angel
Awards
Best Hair Brush 2013 Irelands RSVP
Products
Tangle Angel
Tangle Cherub
Tangle Angel Xtreme
Tangle Angel Baby
Shine Angel
Pet Angel
Pet Angel Mini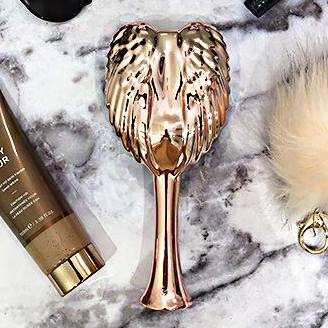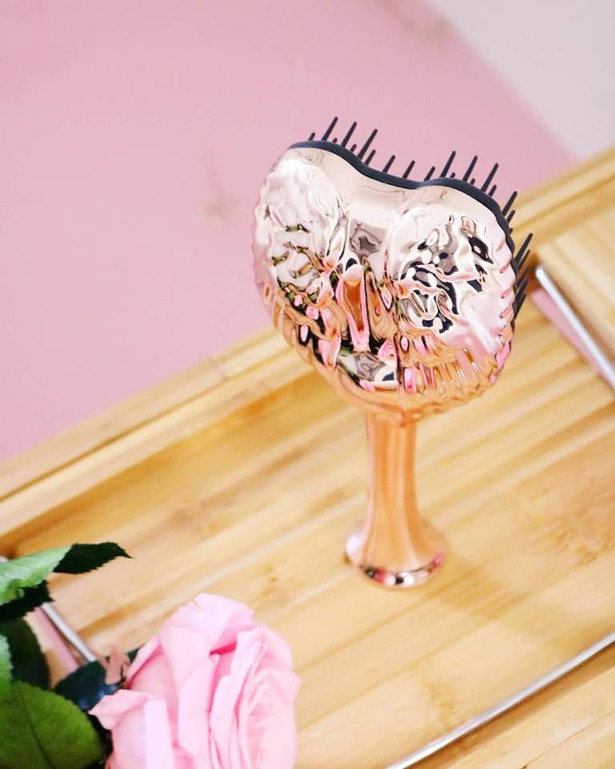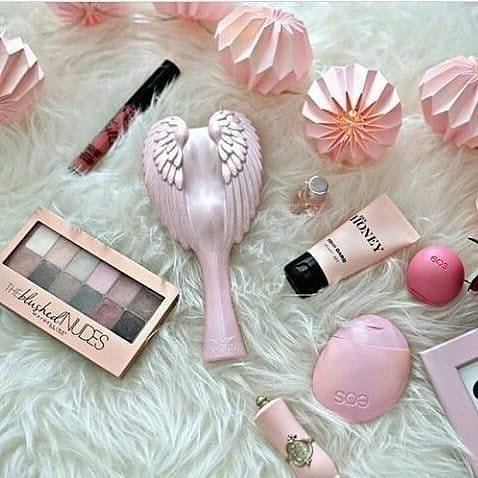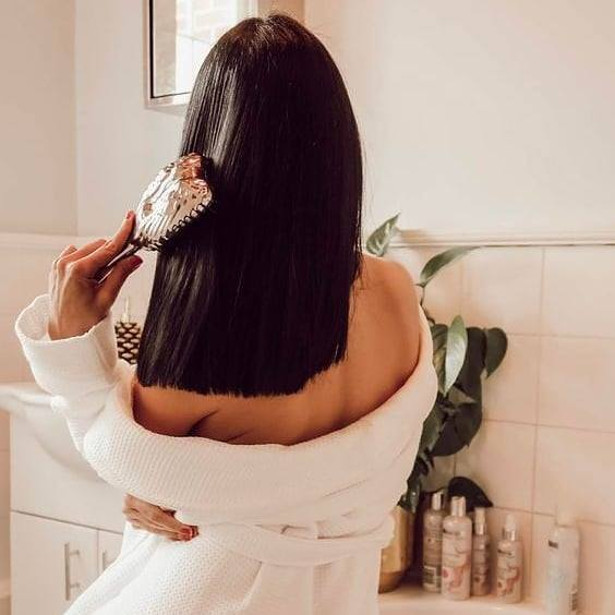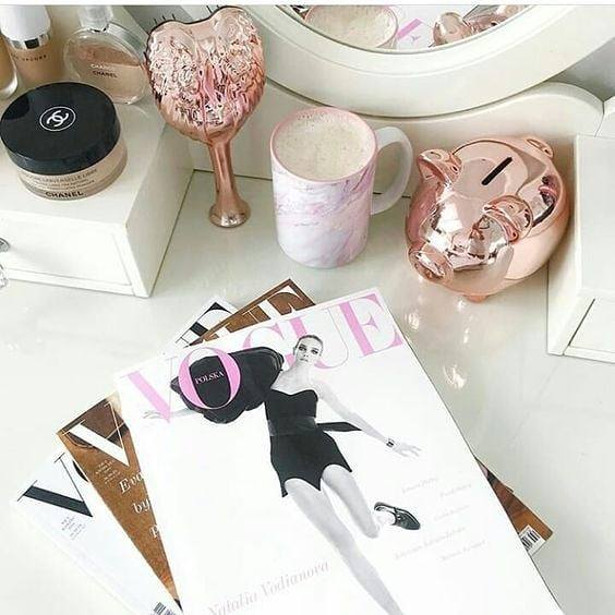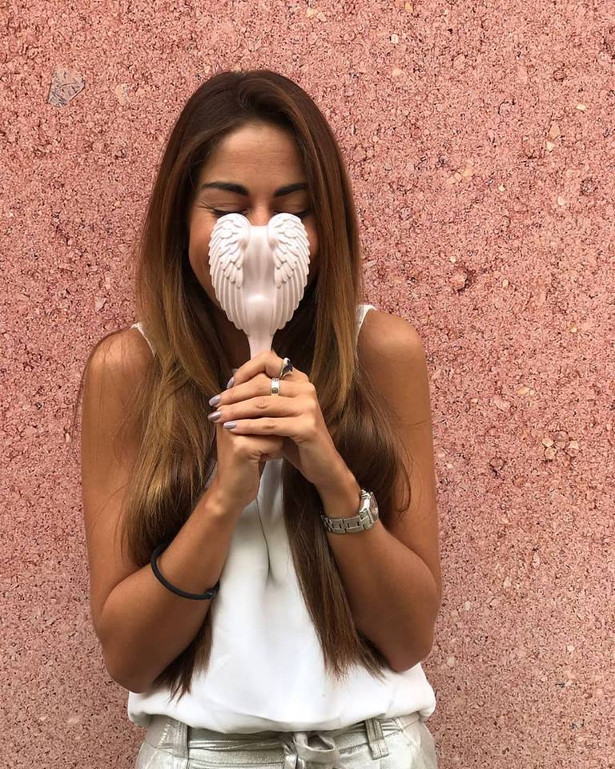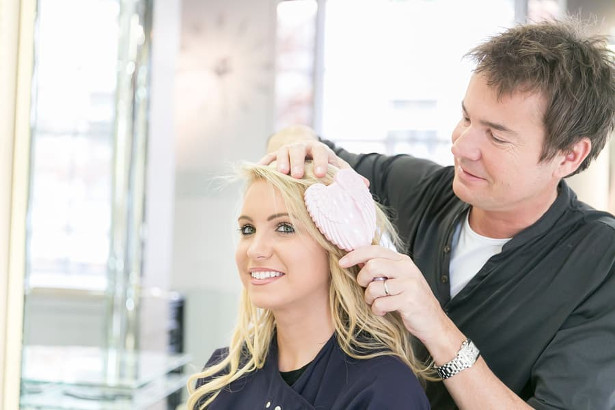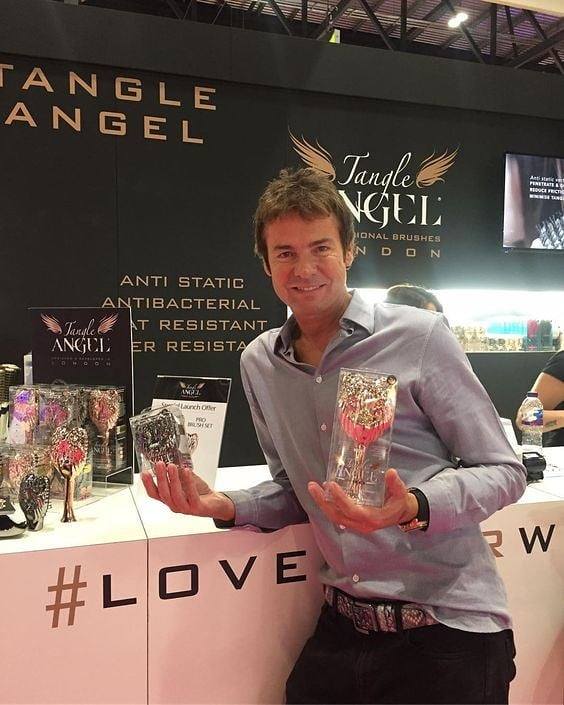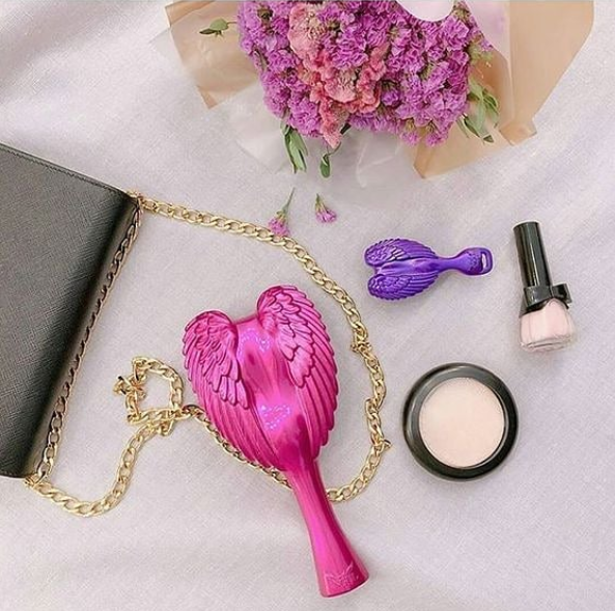 Cape Kingdom
Buchulife

The four products to focus on are the UTI Relief capsules, Joint Health capsules, First Aid gel and Derm-Active cream – https://www.buchulife.com/products
The products are all packed with Buchu, which is known for its anti-inflammatory, antioxidant and healing properties, whilst also being packed with vitamins and numerous other things. The Derm-Active cream is great for body and works wonders on the face, too.
Rotating Makeup Organiser – Large Cosmetic Storage Declutter Solution- Gift Idea
https://www.ebay.com.au/sch/m.html?_ssn=forlysha&_from=R40&_trksid=m570.l1313&_nkw=rotating+makeup+organizer&_sacat=0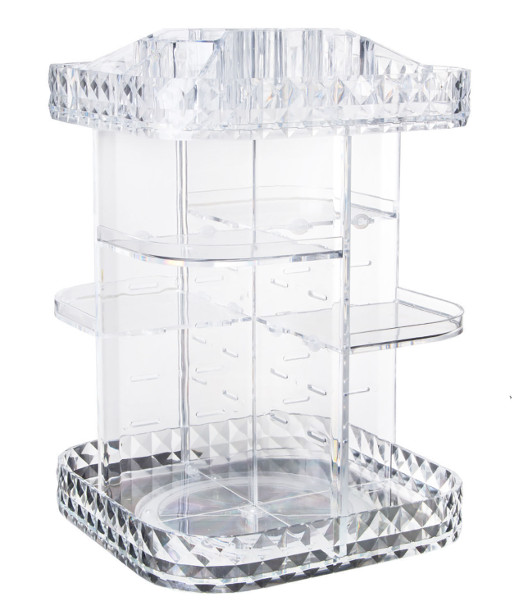 Cult skincare brand, Bio-Oil
Earning a cult status for its unique formula, and loved and respected by millions of repeat users, Bio-Oil is designed to help improve the appearance of stretch marks, scars and uneven skin tone, through regular twice-daily usage. After sixteen years in the local market, Bio-Oil has become one of the most recommended products by Australian GPs for scars and stretch marks, and has become a staple in the skincare routine of Aussies nation-wide!
For optimum use, Bio-Oil should be applied twice-daily in a circular motion; clinical results show that Bio-Oil helps to improve the appearance of stretch marks after 2 weeks and scars after 8 weeks.
The specialist skincare oil can be purchased from Chemist Wareho use, Priceline, Coles, Woolworths and all major pharmacies.
RRP
$14.95 (60ml)
$24.95 (125ml) (pictured)
$34.95 (200ml)
Sick of being a straighty-180 when it comes to your hair?
Fret no more because market leader in curling tools, BaBylissPRO, has a Miracurl with your name on it.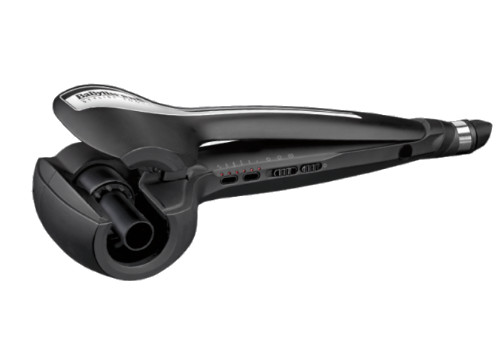 After taking the world by storm in 2013, BaBylissPRO is making waves – literally – with the launch of the next generation model – the Miracurl 3. The 3-in-1 Miracurl has elevated the ground breaking auto-curl technology to create three different curl sizes at the touch of a button.
Upon choice, the advanced curl management system of the BaBylissPRO Miracurl 3 automatically adjusts the central barrel to regulate the heat and time needed to create each of the three levels of curl. The ceramic curling chamber carefully controls hair tension for smooth curling action, and new features include the ability to adjust curl direction to left, right, or alternate.
Multiple heat settings from 180 to 230 degrees al lows the user to create styles from tight defined curls to soft natural waves, or loose relaxed waves and curls. With the ability to mix and match random organic styles, the BaBylissPRO Miracurl 3 offers endless at home styling potential to achieve that perfect in salon look curl everyday!
On shelf:NOW
RRP:$229.95

NĀDŪR @ByNadur. Genie Cleanser. Natural & Vegan. So gentle effective cleansing. www.bynadur.com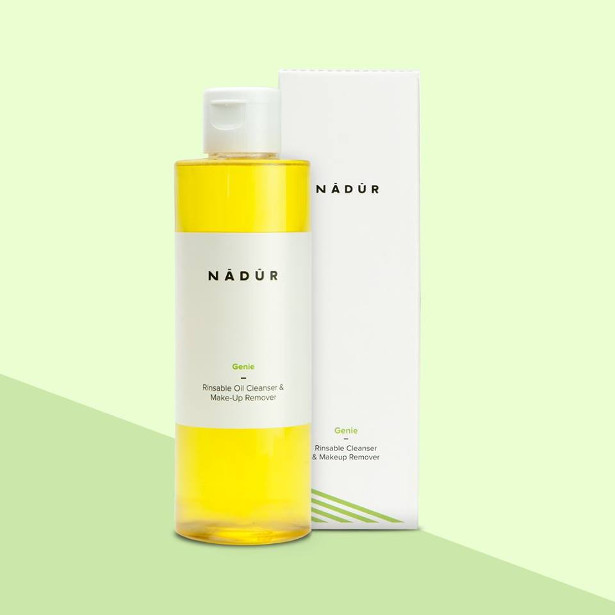 FACEBOOK | TWITTER | INSTAGRAM
GENIE: Imagine a product so gentle that it will remove all of your makeup without prejudice! No stinging, no pulling, no tugging, no kidding! Effective cleansing without any residue for all skin types. Our unique, oil-based cleanser is water-soluble and gently lifts dirt and makeup without stripping or disturbing the skin's natural protective barrier (the acid mantle). This non-greasy formula also moisturises and hydrates the skin.
Genie Cleanser & Makeup Remover 200ml £26.00
bynadur.com
lovelula.com
Amazon.co.uk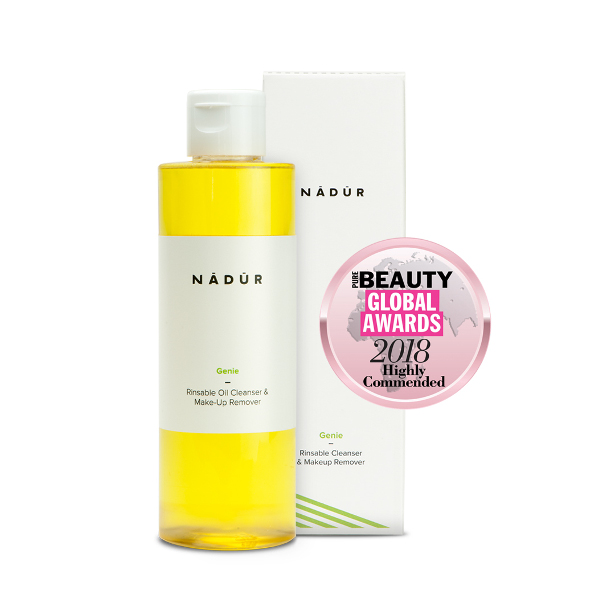 Cleanses skin and removes make-up in one easy step
Helps restore and maintain the skin's protective barrier, the "Acid Mantle"
Rinses easily with warm water
Won't block pores
Suitable for all skin types
Non-greasy
Non-toxic
100% natural
Vegan & Gluten-Free
Paraben-free
Alcohol-free
Mineral oil free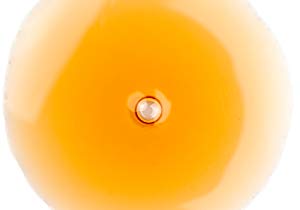 Organic golden Jojoba oil
As you age your skin's natural sebum production declines; as a result, moisture levels are reduced, and fine lines and wrinkles can be more pronounced. Jojoba oil (actually a wax, not oil) works with your skin's naturally occurring oils to help restore and balance oil production. Because jojoba is a natural non-comedogenic substance, it won't block pores and will allow the skin to breathe and naturally detox. Rich in Omega's 6 and 9 and vitamins A, D & E, jojoba heals and protects skin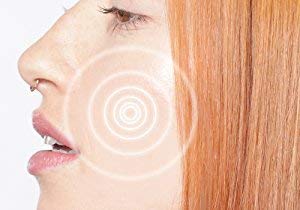 A functional product for the busy woman
Imagine a product so gentle that will remove all of your makeup without prejudice! No stinging, no pulling, no tugging, no kidding! Non-toxic, effective cleansing without any greasy residue, suitable for all skin types. Our unique, oil-based cleanser is water-soluble and gently lifts dirt and makeup without stripping or disturbing the skin's natural protective barrier the "Acid Mantle". A functional skin care product that removes make-up and cleanses in one simple step. Used as a daily cleanser "Genie" restores moisture levels to dry, dehydrated skin and helps to reduce the appearance of fine lines and wrinkles.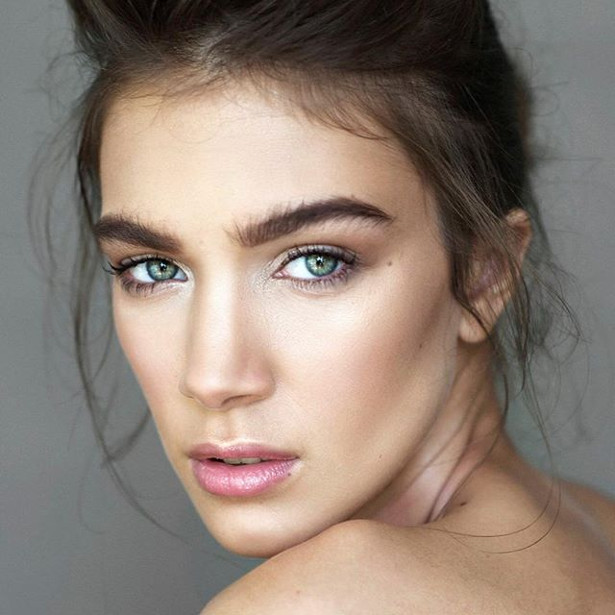 Protect Your Acid Mantle – Genie Cleanser & Makeup Remover contains Pomegranate seed oil which reduces inflammation and protects the skin from UV damage. The anti-inflammatory properties of Pomegranate seed oil can even calm the irritation and redness associated with psoriasis and eczema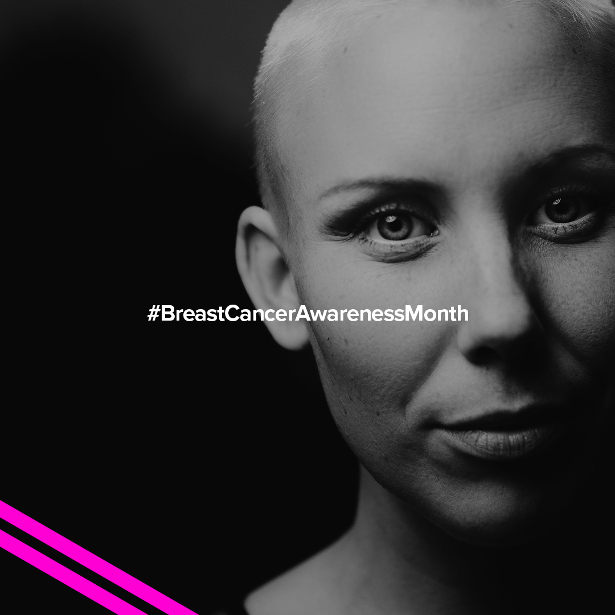 100% Vegan, Non-Toxic, Natural Skincare – Safe For You And Kind To The Planet!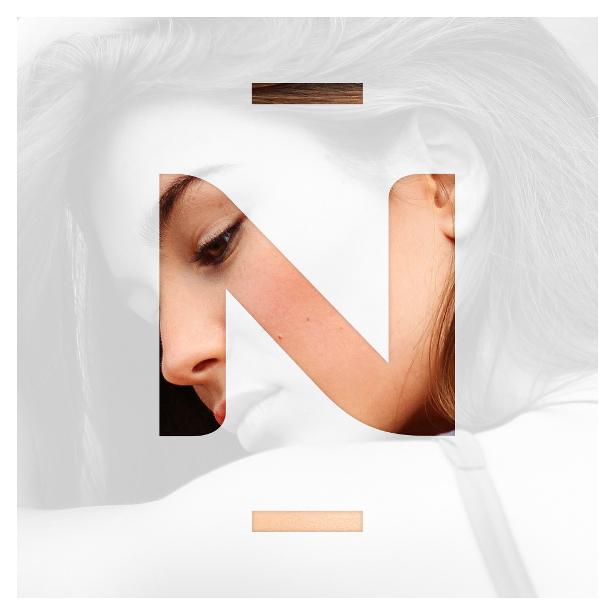 Nadur – A New Paradigm In Natural
(Images, copyright Maison Danu Ltd 2018)
100% natural plant 'slime' lubricant helps prevent dry 'winter vagina'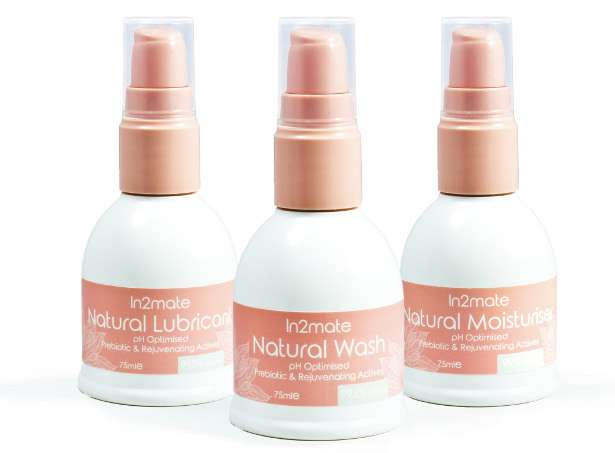 A former NHS midwife and senior clinical nurse at the London Bridge Plastic Surgery & Aesthetic Clinic told newspapers this week that many women could find intercourse unbearably painful over the winter months if they experience vaginal dryness
'Dry autumn and winter air depletes moisture from our bodies, leaving our skin dehydrated and cracked. And while it's an issue few will want to discuss openly, our vaginas can enter "drought mode" during this time, too,' claims midwife Mary Burke.
In2mate is a NEW intimate skincare range made in the UK that contains almost 100% unique natural ingredients designed specifically for use on vaginal skin for improved lubrication and moisturisation as well as helping to repair and rejuvenate intimate skin.
Lubricating
All skin loses moisture in winter, but in particular the thinner intimate skin loses moisture quickly, especially for women in middle age when female sex hormones begin to deplete in the run up to the menopause.
In2mate Natural Lubricant contains Levan, a natural plant fructose that protects plants against damage from frost and drought by locking in moisture via the formation of a natural micro film over the plant's surface.
Used on the skin it does the same thing, helping lock in moisture and giving skin a smoother more slippery feel.
Repairing
With dryness comes abrasion and damage to the vaginal skin's natural skin barrier function.
Once the skin barrier is damaged, bacteria and fungus can enter easily into the vaginal skin causing infections and itching.
In2mate Natural Lubricant contains a patented probiotic Biolin ®, proven to help increase the good flora in the vagina which helps repair and strengthen skin barrier function.
In2mate Natural Lubricant also contain Jujube extract. a natural wound healing tonic for helping to repair and strengthen damaged dry skin.
Rejuvenating
Intimate skin is affected by age like any other area of skin on the body.
Intimate skin receives a high level of wear and tear so it's even more important to preserve skin in this delicate area.
The key to preserving skin and keeping it younger and more flexible is antioxidants.
In2mate Natural Lubricant is one of the first lubricants to contain a patented antioxidant PROTEOLEA® which has been proven to help rejuvenate and repair vaginal skin by slowing down age-related oxidised cellular waste degradation by optimising cellular recycling. This process helps improve flexibility and moisturisation in vaginal skin.
The right pH?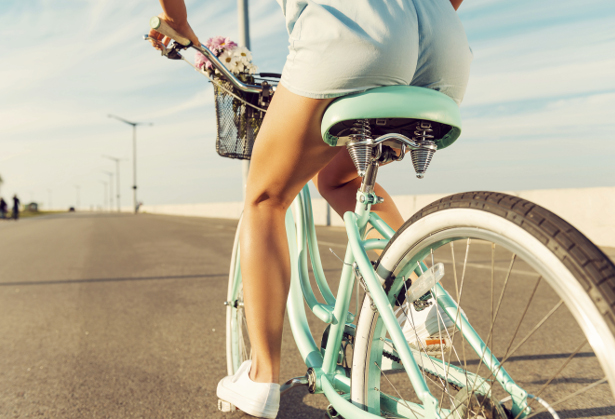 In2mate Natural Lubricant keep vaginal at a pH of 4.5 or below. Normal skin is not as acidic as the vagina. Any product whether it's a moisturiser, lubricant or wash will also be in contact with skin near the vagina. So In2mate have struck a healthy balance between the skin around the vagina and the tissue within. 4.5 is the perfect pH 'balance' because it's not too high for the vagina and not too low for the skin.
The In2Mate Natural Lubricant is over 99% natural is a natural-feeling non-perfumed repairing lubricant.
The In2Mate Natural Lubricant costs £8.95 visit: www.in2mate.co.uk
In2mate – NEW naturally rejuvenating intimate skincare range
In2mate is a NEW intimate skincare range made in the UK that contains almost 100% natural ingredients to help rejuvenate vaginal skin. Key ingredients also help repair, detoxify and lubricate vaginal skin.
Rejuvenation
Vaginal skin is affected by age like any other area of skin on the body.
Vaginal skin receives a high level of wear and tear due to sex, childbirth, tampons etc so it's even more important to preserve skin in this delicate area.
The key to preserving skin and keeping it younger and more flexible is antioxidants.
In2mate products are one of the first intimate skincare products to contain a patented antioxidant PROTEOLEA® which has been proven to help rejuvenate delicate areas of skin by slowing down age-related oxidised cellular waste degradation by optimising cellular recycling. This process helps improve flexibility and moisturisation for a more radiant appearance and healthier feel.
Repair
Healthy bacterial balance in the vagina is crucial for maintaining good vaginal health. The humid and airless environment of the vagina combined with sexual activity, makes for an ideal place for the breeding of bad bacteria and fungus.
In2mate skincare contains a patented probiotic Biolin®, proven to help increase the good flora in the vagina while inhibiting the growth of bad vaginal bacteria that can lead to bacterial vaginitis, thrush and other bacterial infections and imbalances.
Biolin® also repairs and strengthens vaginal skin damaged by age-related thinning, chafing and abrasions.
In2mate products also contain Jujube extract, a natural wound healing tonic for helping to repair and strengthen damaged skin.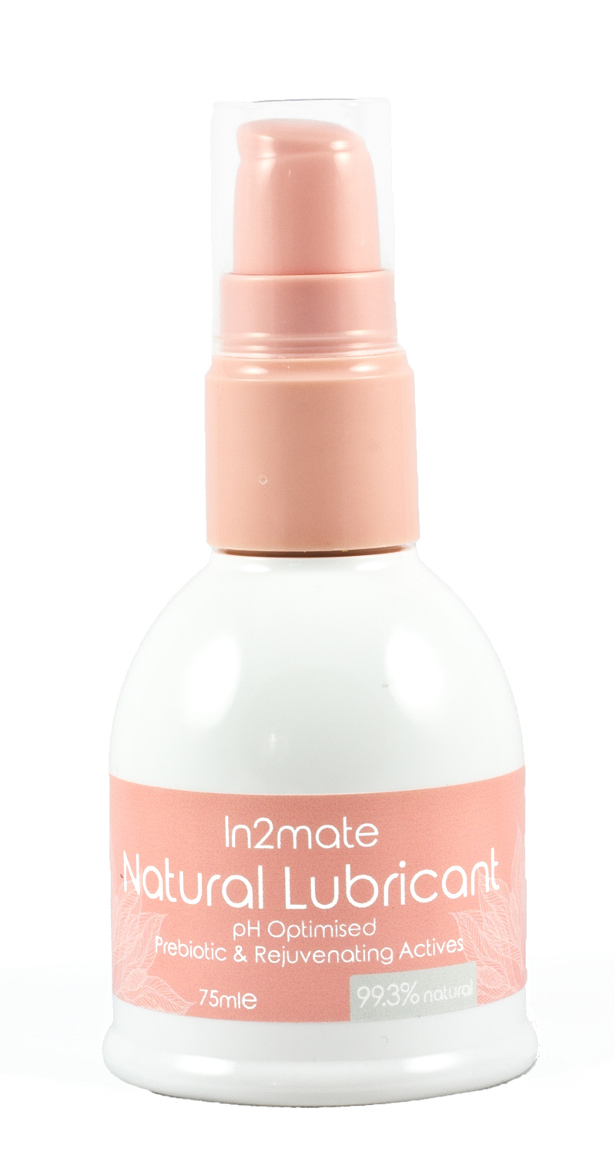 Detoxifying
The vagina is particularly vulnerable to bad bacteria and so extra defences against toxic build up help protect the vagina from infections.
In2mate products contain Oleuropein, a mild and natural anti-bacterial and detoxifying plant polyphenol derived from olive trees that is suitable for vaginal skin. It helps shield against the build-up of bad bacteria and also detoxifies vaginal skin leaving it cleaner and purer.
Lubrication
All skin loses moisture with age, but in particular the thin vaginal skin begins to lose moisture when female sex hormones begin to deplete in the run up to the menopause.
In2mate products contain Levan, a natural plant fructose that protects plants against damage from frost and drought by locking in moisture via the formation of a natural micro film over the plant's surface. Used on the skin it does the same thing, helping lock in moisture and giving skin a smoother more slippery feel.
The right pH?
In2mate products keep the vagina at a pH of 4.5 or below. Normal skin is not as acidic as the vagina. Any product whether it's a moisturiser, lubricant or wash will also be in contact with skin near the vagina. So In2mate have struck a healthy balance between the skin around the vagina and the tissue within. 4.5 is the perfect pH 'balance' because it's not too high for the vagina and not too low for the skin.
The In2Mate skincare range is over 99% natural and includes a gentle, non-perfumed intimate wash, a light non-sticky non-perfumed intimate moisturiser and a natural-feeling non-perfumed rejuvenating lubricant. The In2Mate complete skincare range costs £19.95 (or each item can be bought individually) visit: www.in2mate.co.uk
LullaBellz s launching the UK's first Glamstation which is essentially a mini makeup studio.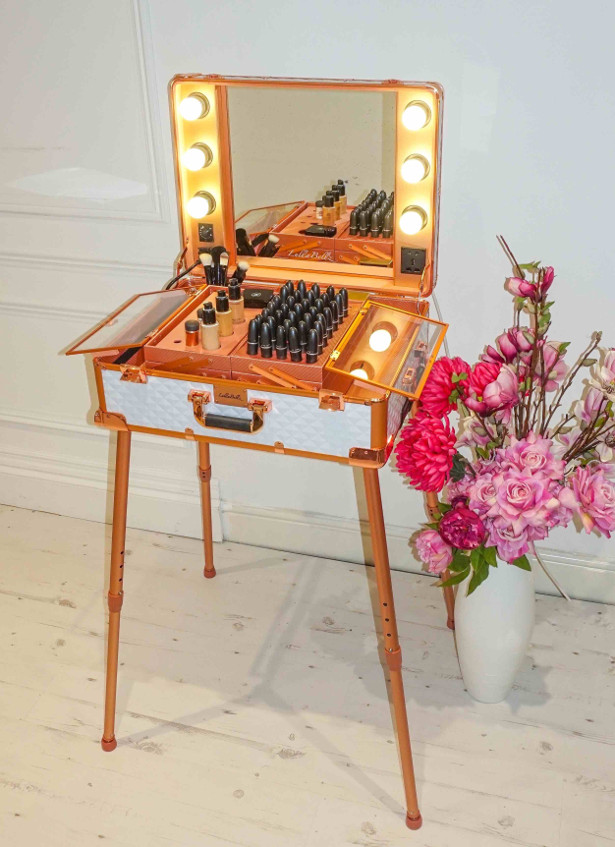 It comes in at £280 but it really is the ultimate getting-ready companion. Available at www.lullabellz.com
– A plug socket for hair straighteners / phone charger (for the night ahead)
– Light up Hollywood-style mirror with dimmer switch for you to choose your lighting
– 10 compartments
– 2 lipstick trays
– Foldable to store under bed/ on wardrobe
EverSmile has created WhitenFresh, a product that comes in a small airless spray bottle that can be carried in your purse.
It has been specially designed to whiten teeth, get rid of bad breath, and kill germs at the same time. Plus, it's something that has been formulated so it won't cause sensitivity. It can be used up to six times per day. EverSmile products use patent pending EverClean™ technology, which cleans and whitens using proprietary surfactants, sol vents, and hydrogen peroxide. It breaks up organic stain particles that discolor the teeth and dental appliances. Each day we eat and drink things without giving a second thought about the impact it may have on our teeth or breath. What we eat and drink can negatively affect the color of our teeth, as well as the freshness of our breath.
The Kami Pad (www.thekamipad.com) introduces a brand new line of anti-wrinkle gel pads shown to reverse and prevent signs of aging.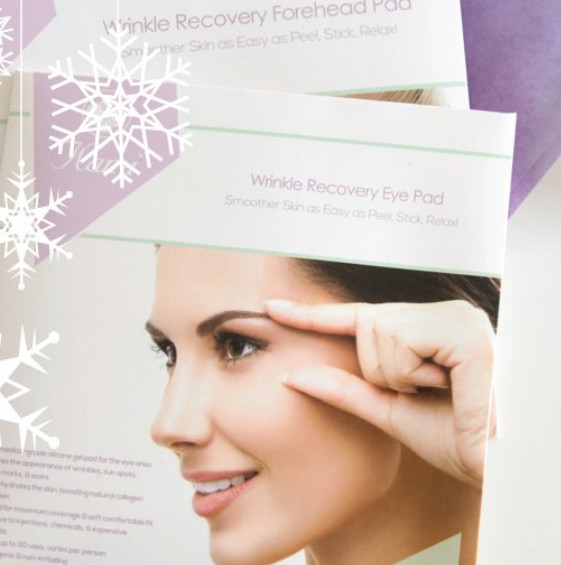 Designed by busy mom and successful entrepreneur, Kamryn "Kami" Gerrior, The Kami Pad is a simpler, more effective solution for clients seeking smoother skin without the use of harsh chemicals or invasive treatments. Formulated with 100% medical grade silicone, The Kami Pad is proven to reduce the appearance of fine lines and wrinkles and is the largest, thickest, plushest and longest-lasting pad available on the market. Comfortable to wear and easy to use, just stick on a Kami Pad, sit back and relax while skin is smoothed to a gorgeous, youthful glow!