Mainline Menswear >>> Easily Shop for Father's Day! For gift in advance and for the big weekend! www.mainlinemenswear.co.uk
Check out a few ideas below and Mainline Menswear have literally thousands of the latest trendiest practical and stylish ideas on their site, from wallets, to shirts and jackets you are sure to find the perfect gift!
www.mainlinemenswear.co.uk/product/armani-exchange-reversible-belt-black/149827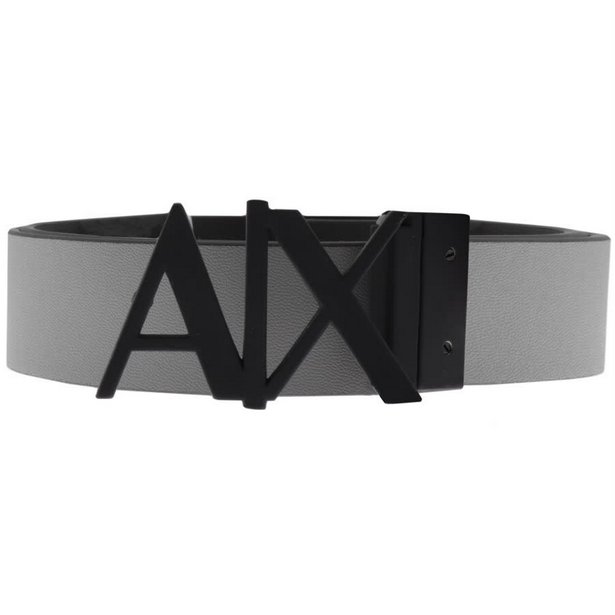 www.mainlinemenswear.co.uk/product/tommy-hilfiger-leather-double-wrap-bracelet-navy/142862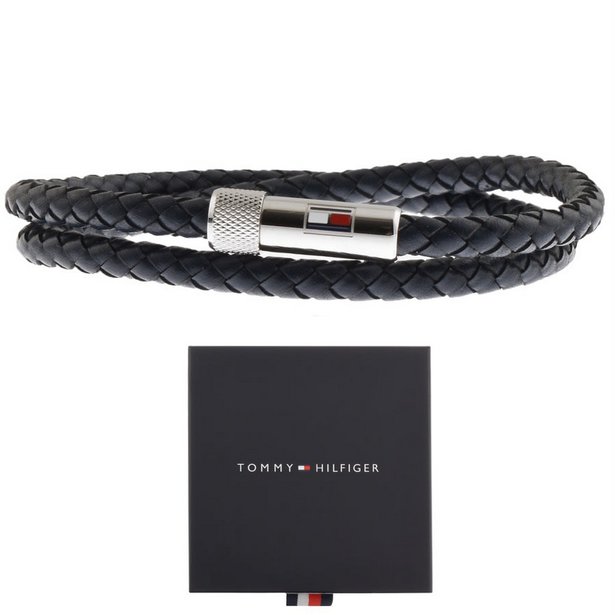 www.mainlinemenswear.co.uk/product/vivienne-westwood-debbie-orb-keyring-gold/144366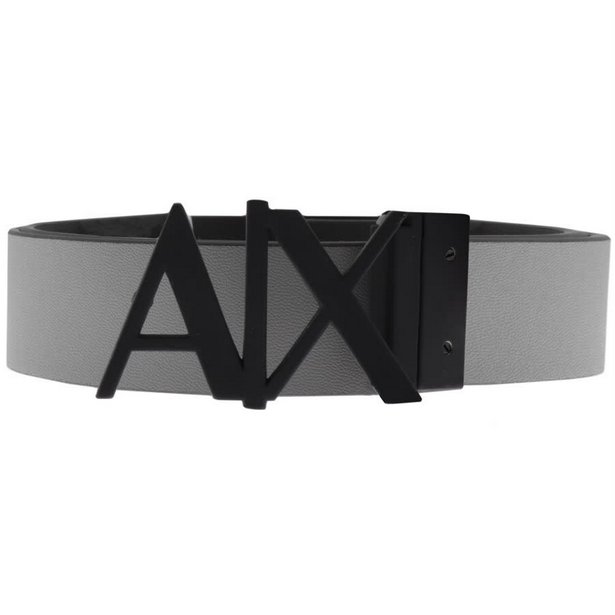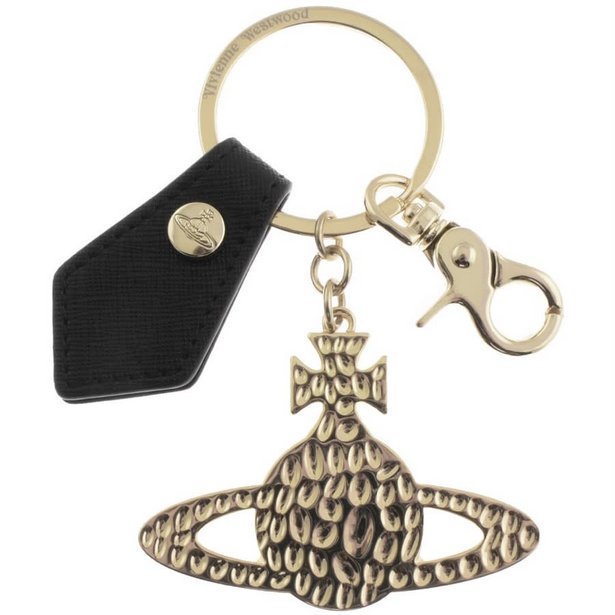 LITTIL: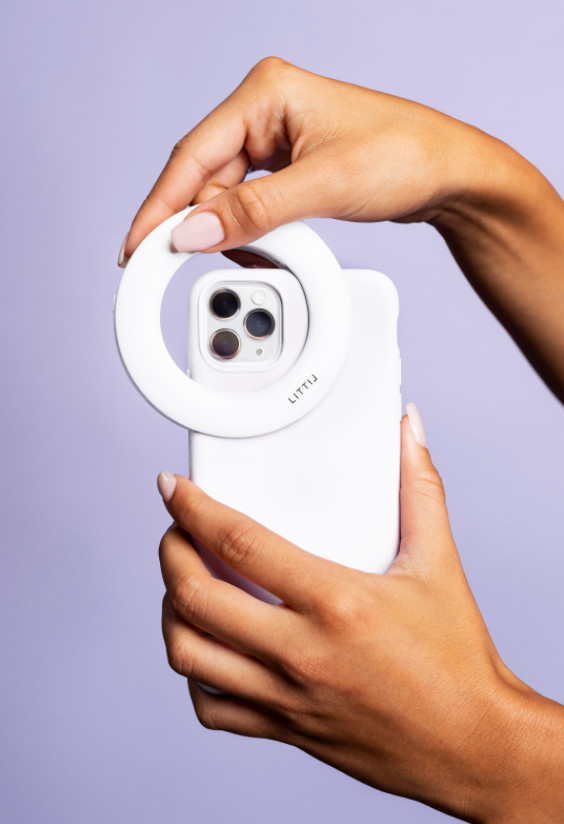 LITTIL is a product line of luxury, influencer and celebrity approved LED lights ranging from a mini clip for your phone to a full standing ring light for your office. With high powered lights and different settings to control the brightness level, LITTIL's range of lighting are perfect to brighten up your selfie, video, zoom or group shot! Founded by Maricia Magana, a social media influencer with a background in celebrity social media, LITTIL is a company that produces amazing products that are small, simple to use and help make every aspect of your life better. Some fans of the brand are: Jessica Alba, Kyle Richards, Teresa Guidice, Dorinda Medley, Lauryn Bosstick, Ali Webb, and many more.
Website: www.littil.com
IG: @littil
Dads deserve well-thought-out gifts that are personalized. Here are a couple of ideas from us. They'll express your gratitude for the big role he plays in your life:
1. Acrylic "Best Dad" Certificate
2. "Best Dad" Car Sticker
There is no Father's Day gift that's perfect for everyone. This is why the ability to personalize is a major asset that we offer. With our online design platform, you can customize the Father's Day gift ideas below and create a perfect match for the special occasion. Be it your father, husband, grandfather or a special man that you want to thank, each deserves a gift that's right for them. Here are two ideas they'll surely appreciate with your unique touch.
• Acrylic "Best Dad" Certificate
Acrylic is a versatile material that makes for excellent decor. When printed with a Father's Day design, it turns into a cool gift. The acrylic "Best Dad" certificate has various mounting options. For example, you can get it with drilled holes for mounting on the wall or on an easel back so you can set it on a table. Add the date, a family photo or personal text to further personalize the display. Invest your creativity into customizing a Father's Day gift that shows you care.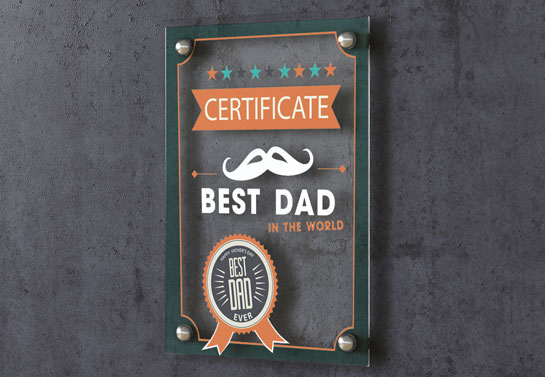 • "Best Dad" Car Sticker
Most of us like cool car stickers that give vehicles a personalized look. If the special father in your life is also a fan, surprise him with a "Best Dad" decal. You can customize colors and elements to match his style and car. You may also change the print's font, size or entire design if you wish.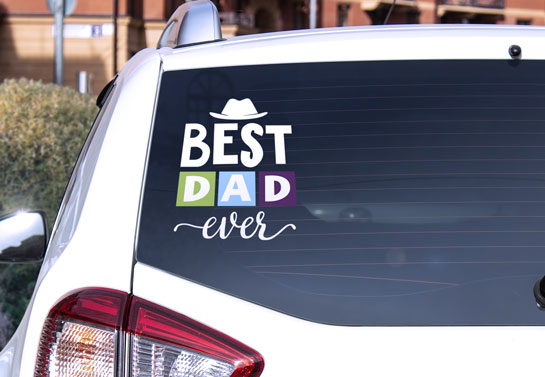 Express your love and gratitude your own way. Any father will cherish the extra attention you put into personalizing his gift this year.
Lehmann Design Haus: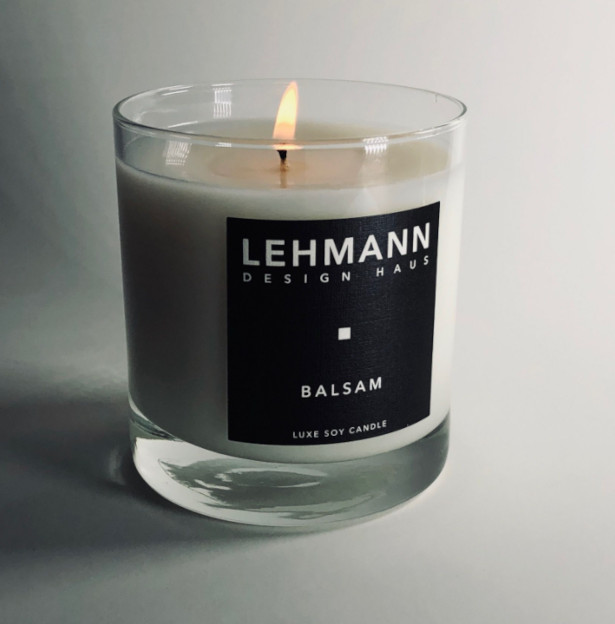 Lehmann Design Haus is a LGBTQ-owned luxury scent design haus that has been creating scented ambiance since 2016. Handcrafted using only the highest quality natural and sustainable materials, Lehmann Design Haus features chic candles, diffusers and hand sanitizer with scents like Palo Santo + Sage, Balsam, Black Rose, Cannabis + Lavendel, and other luxurious combinations. Each item is poured and packaged in small batches by hand in their Santa Barbara studio by founder Andrew Lehmann. 

With his level-of-detail, they continue to develop timeless products, both meaningful and inspirational, 
for you and your Haus. Accompanying the great smell, each product has a sleek design that looks chic in every angle.
Website: www.lehmanndesignhaus.com
IG: @lehmanndesignhaus
Father's Day: The Gift of Grooming
In need of Father's Day gift ideas? If you're sick of slippers and bored with beer kits, why not treat your special someone to the ultimate wellbeing tool kit, a selection of grooming gifts that will help them smell and feel fantastic!
Following months of restrictions, challenges and change, there's never been a better time to indulge in a spot of self-care and elevate everyday routines. And, with the launch of Charlotte Rhys in the UK this summer, shoppers can now grab a gift that helps Dad escape and unwind in style.
Having built a global fanbase from its home in South Africa, Charlotte Rhys is a fragrance brand that's 'Kind to you and Kind to Nature'. From fresh and bold fragrances to calming balms, there's a range of premium products to choose from – and they're all cruelty free and Vegan Society approved. In fact, this brand delivers the 'feel good' factor on every level.
Pamper your pops this June with these indulgent gift ideas:
The CR Men's Gift Set RRP £80 – Featuring Eau de Portugal (100ml), Hair & Body Wash (200ml) and De-Stress Aftershave Balm (200ml), this set makes a great gift for either self-care starters or the jet set traveller. Available in a range of fragrances from https://charlotterhys.uk.com/collections/for-him/products/cr-mens-gift-set
Eau de Portugal 100ml RRP £43 – Charlotte Rhys' Eau de Portugal is a fantastic find for those that love their strong, masculine fragrances. Available in a range of Charlotte Rhys' signature scents from https://charlotterhys.uk.com/collections/for-him/products/mens-eau-de-portugal
Hair & Body Wash 200ml RRP £25 – this light gel formula has been infused with natural ingredients to leave skin and hair thoroughly cleansed and conditioned. Available in a range of fragrances from https://charlotterhys.uk.com/collections/for-him/products/hair-body-wash
De-Stress Aftershave Balm 200ml RRP £25 – this multi-active balm is ideal for soothing, moisturising and toning post-shave skin. Whilst minimising irritation, it will also leave behind a rich scent of your choice, transforming the shaving routine into an uplifting experience. Available in a range of fragrances from
https://charlotterhys.uk.com/collections/for-him/products/de-stress-aftershave-balm
Vouchers
If you're looking for a fragrant yet flexible gift, Charlotte Rhys gift vouchers are the perfect package. Allowing you to surprise and spoil someone special with a treat of their choosing, the gift cards span a range of budgets so you can find the perfect option for any occasion.
https://charlotterhys.uk.com/collections/gift-vouchers
All items are presented in Charlotte Rhys' iconic black and white sustainable packaging, adding to the premium present feel.
All available online at www.charlotterhys.uk.com
LOCAL PARAMEDIC AND FOSTER CARER CROWNED SUPER DAD OF THE YEAR
NORTHAMPTON BASED DAD OF SIX RECEIVES THE ULTIMATE FATHER'S DAY GIFT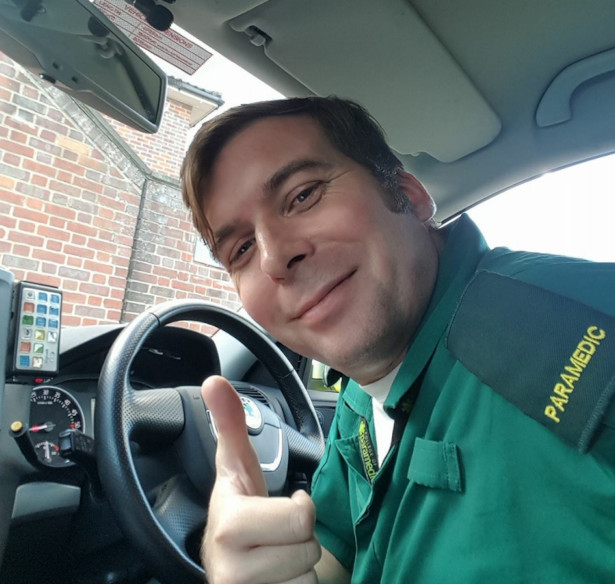 A Northampton based dad of six has been crowned Super Dad of the Year after winning a national competition.
45-year-old Tim Johnstone-Edwards received the Card Factory award after judges were deeply moved by his dedication to his family and children.
The paramedic, who is a dad to two children, step-dad to two and foster dad to two, all aged between seven and eighteen, has had a difficult year after taking on extra shifts during the pandemic and grieving for lost friends and colleagues.
His wife, Jen Johnstone-Edwards, who nominated him for the accolade, said that despite the long working hours, Tim still found time to be there for his children, including regularly driving for four hours for a window visit with his boys during lockdown.
Specialist card retailer, Card Factory, launched the brand-new Father's Day competition to find the UK's first ever Super Dad or L.A.D (Like A Dad) of the year.
The competition champions not only traditional father figures, but L.A.D (Like A Dad) figures too – meaning that single mums, same sex parents, aunties and uncles can get the recognition they deserve this Father's Day.
Alongside the accolade of Card Factory's first ever Super Dad of the Year, Tim will be awarded a £1,000 Center Parcs voucher to go towards a family holiday.
According to the judges, as a step-dad and foster father, Tim is the perfect embodiment of both a Dad and L.A.D figure. This, coupled with his family dedication and hard graft as a key worker during the pandemic, made him more than worthy of the accolade. Although the pandemic proved extremely difficult in many ways, to Tim it was very much his day-to-day and what he'd been trained to do, his calm, unwavering attitude carrying him through.
Tim and Jen started to foster just over a year ago, as they wanted to give other children the love, care and roots that they'd be able to give to their own. Despite the long hours he was working, super dad Tim still found time to learn to plait his foster daughter's hair, embracing having a girl to care for alongside his five boys.
Jen Johnstone-Edwards said: "Tim loves all the children who come into our home and has the patience of a saint. He teaches them life skills, how to laugh, and celebrates every one of their triumphs.
"When I call him to say 'I've agreed to have two more foster children' he doesn't bat an eyelid. He will simply say 'What can I pick up on the way home?'."
Tim Johnstone-Edwards said: "I'm really grateful and absolutely delighted to have won Card Factory's Super Dad of the year. I couldn't do any of it without my wife, Jen. It's a team effort, and she's the one that really holds us all together.
"The Centre Parcs vouchers are a fantastic prize, and I can't wait to spend some time there together as a family."
Georgia Walsh, Brand, Campaign and PR manager at Card Factory said: "Lots of people have an idea in their head about what a perfect 'traditional' family looks like. The reality is, families come in all shapes and sizes, and whether you have a Dad, L.A.D or combination of both, what matters is that the family receives love and support they deserve.
"We are thrilled that Tim has been given the recognition that he deserves this Father's Day. We know how dedicated he is to his six children, and we couldn't be happier to award him the title of Super Dad of the year."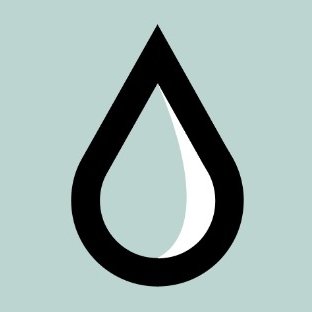 Elements Of Green (www.elementsofgreen.com) Europe's Most Trusted Wellness Platform.
Your Wellness Journey Starts Here!
Oils | Capsules | Creams | Edibles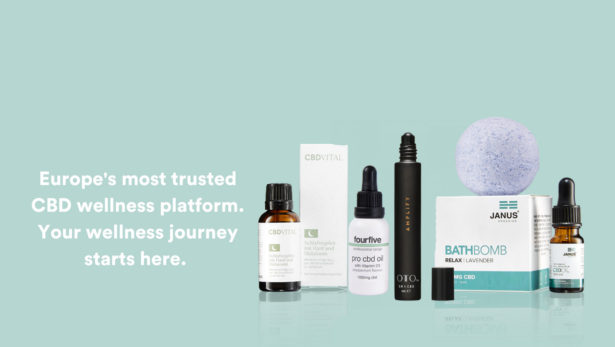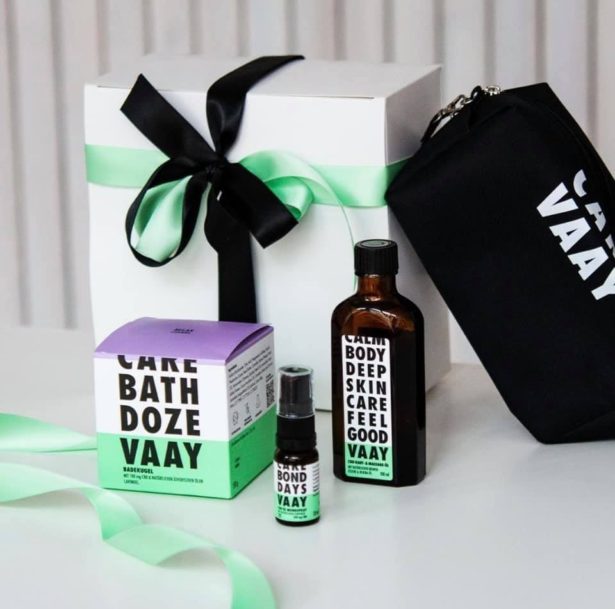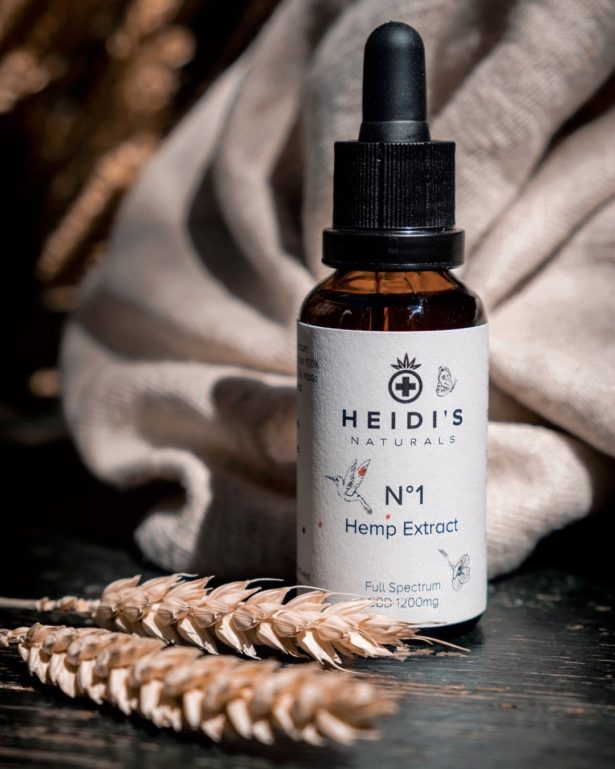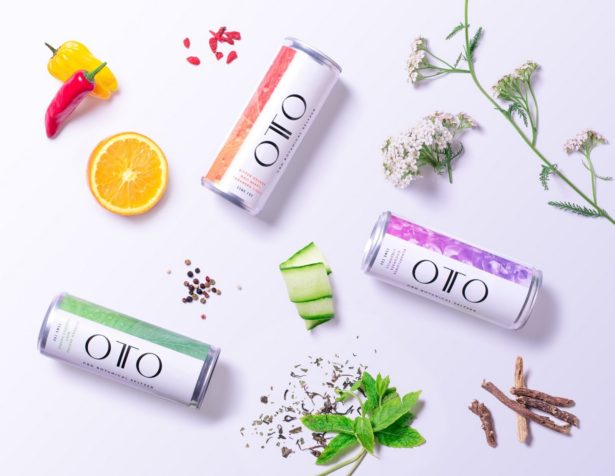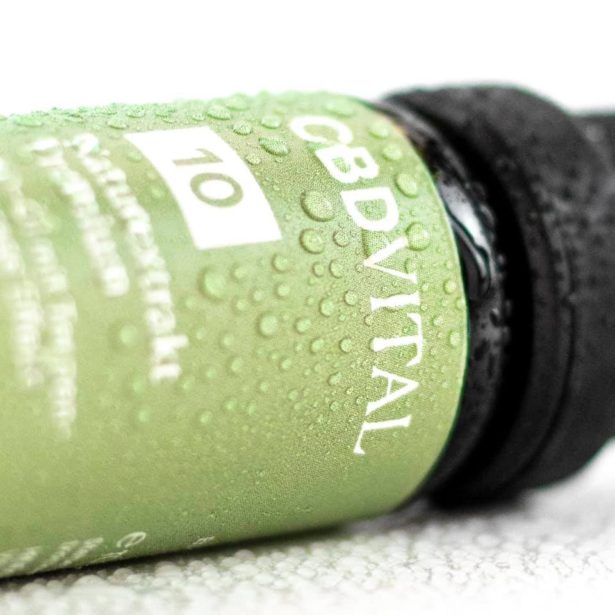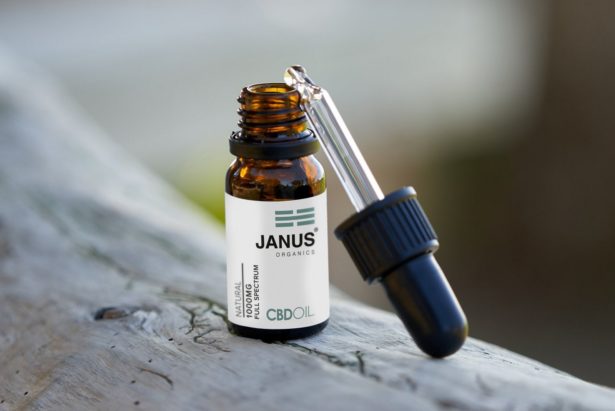 The CBD industry is currently booming. With an explosion of products and brands available and more emerging, it can be difficult to know which to count on. Janus is putting consumer trust back into CBD with a high quality range assisting in relaxation, energy, focus and wellbeing sold exclusively at respected CBD & wellbeing platform, Elements of Green.
Elements of Green proudly welcomes Janus to their roster, joining acclaimed CBD brands, including OTO and FourFive CBD.
On a mission to help consumers achieve their everyday goals – from aiding fitness recovery to providing a touch of relaxation to wellness journeys – through simple, authentic solutions, Janus is providing a new standard for CBD. Supplementing the body's natural cannabinoids with CBD derived from the highest quality hemp plants, Janus products help bring the body back to balance, and in doing so, may optimise whole body wellness.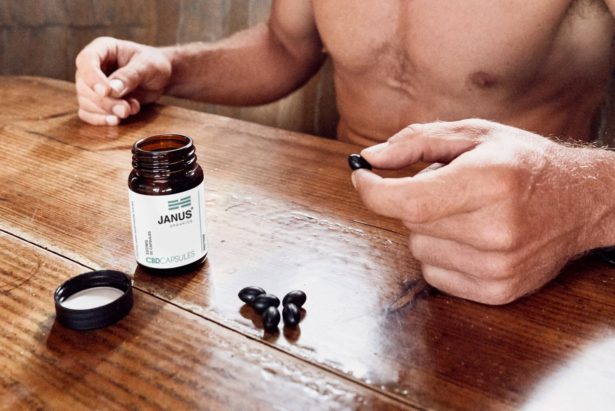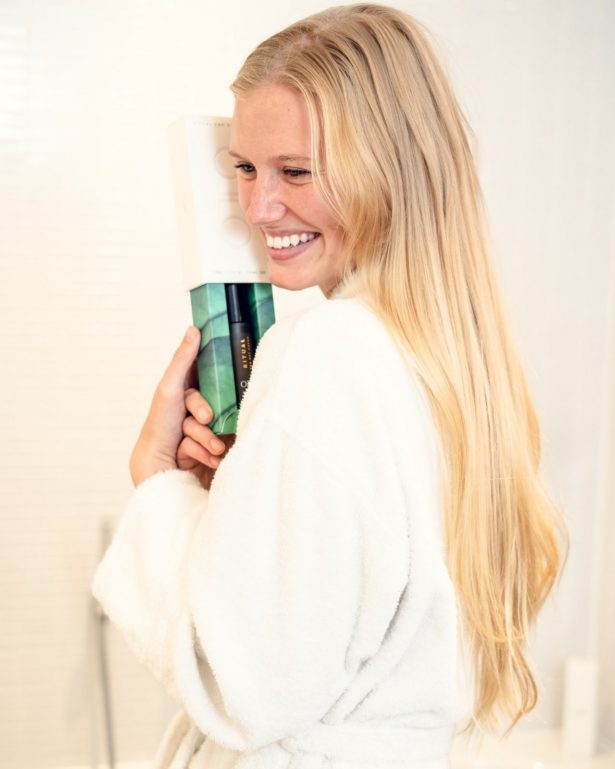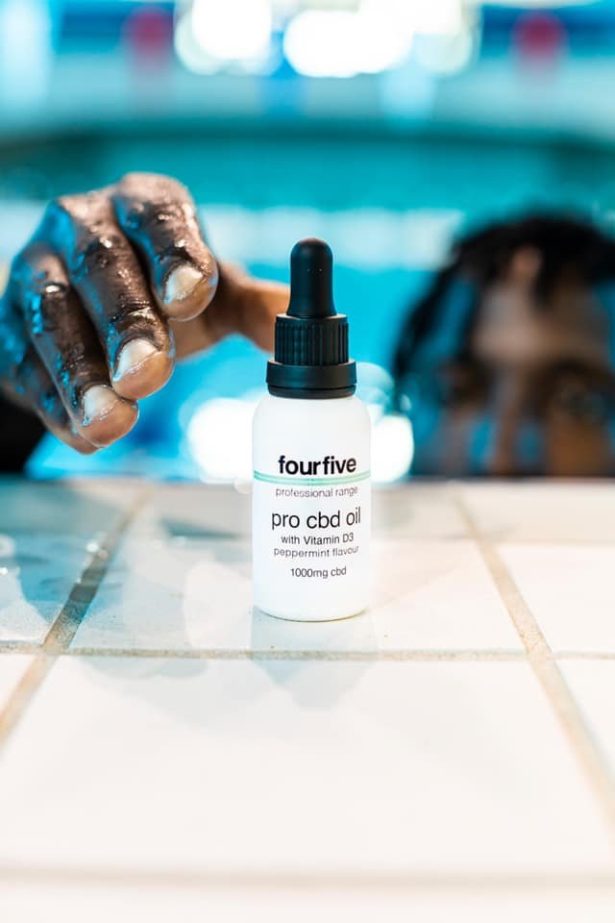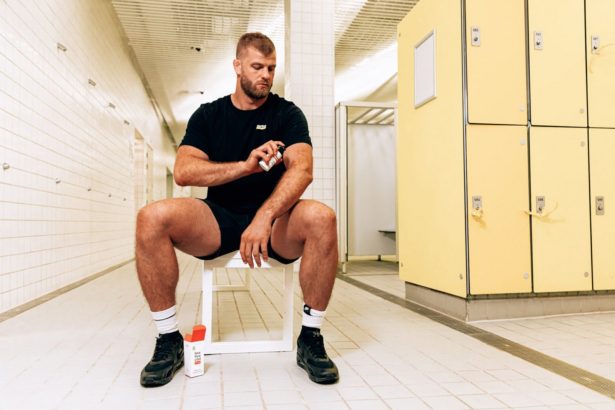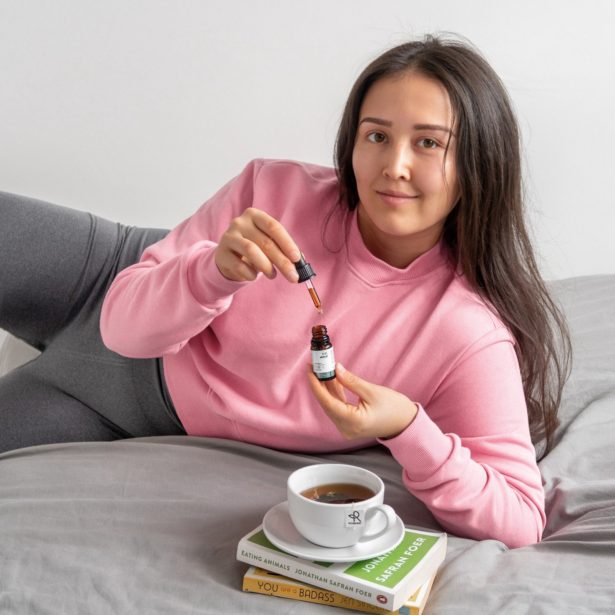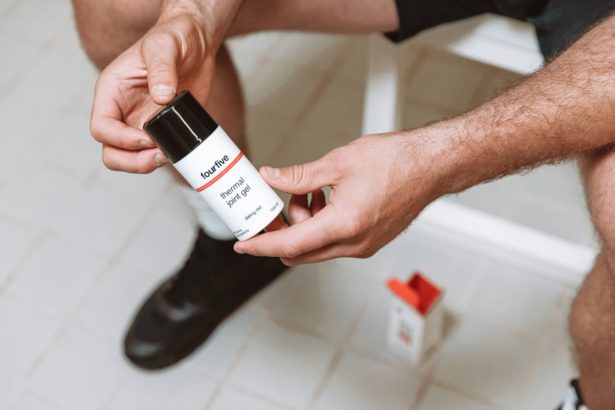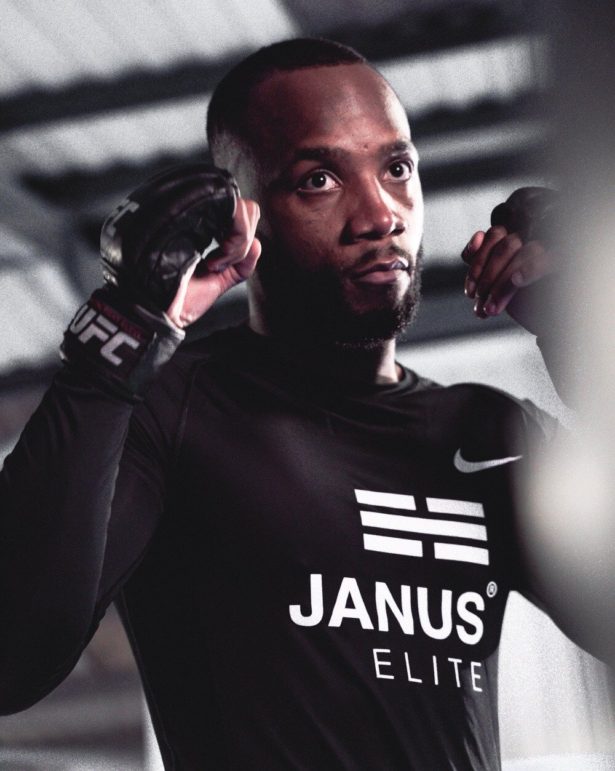 Billy Tannery, a British leather company with a unique sustainable edge.
www.billytannery.co.uk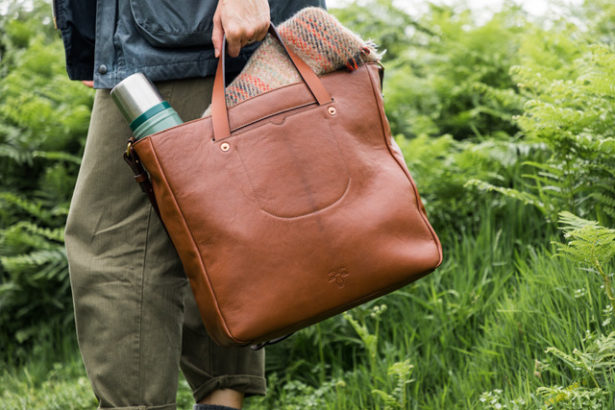 After discovering that thousands of goatskins were going to waste from the food industry, Billy Tannery's two co-founders set out to find a renewable solution. Now their small-batch tannery based in the Midlands turns sustainable premium goat leather into beautiful handcrafted bags and accessories including our best selling key wrap and Newsboy Cap in collaboration with Laird Hatters, perfect for channelling your inner Peaky Blinder!
Liberation Cocktail's 5-litre cocktail keg as a fun Father's Day gift?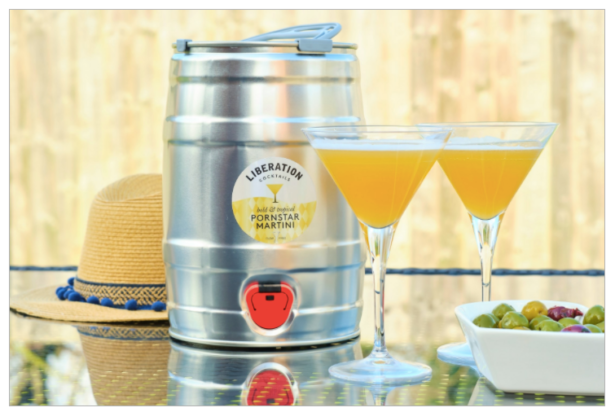 Each cocktail kegs holds 33 mixologist grade cocktails and last over a month once tapped so keep on giving as you get round to seeing those much-missed friends. Priced at just £99, it's a fun and out there gift that will be sure to make a splash!
Choose from the Espresso Martini, premium vodka, shaken with hazelnut liqueur and cold brew Rainforest Alliance coffee; a Strawberry Daquiri, barrel-oaked white rum blended with juicy British strawberries; the refreshing Gin Garden, pressed cucumber infused with elderflower, cloudy apple juice and London Dry Gin; or the classic Pornstar Martini made with craft distillery vodka, Brazilian lime, Madagascan bourbon vanilla, Ecuadorian passion fruit and sugar cane.
OOFOS – OOmg eeZee
RRP: £110.
Need a little comfort out and about? The stylish eeZee from OOFOS, in low or mid cuts, is the perfect choice for relaxed recovery on the move this Spring. Offering closed toe cover for poor weather days, they're a different take on the brand's classic flip flop but offer the same recovery benefits and much-needed cushioning underfoot.
OOFOS – OOahh Slide
RRP: £45 – available at OOFOS
The OOahh Slide is a great choice for post-exercise recovery and is even more wearable during the Spring & Summer. Slip them on, with or without a sock, and take it easy in style. An evolution of the OOriginal, the brand's go-to flip flop, this features an agile OOfoam strap for additional support and comfort.
Nuasan – Active Bodycare Kit
RRP: £37 – available at Nuasan.
This kit is a great recovery day choice for tired muscles and bodies. Each product scent is neutral, yet refreshing and natural. The Irish-made and sustainable giftset contains Nuasan Active Body Wash, Nuasan Active Body Wipes and a microfibre sports towel.
Zone3 – Neoprene Swim Gloves
RRP: £29.99 – available at Zone3.
These open water swim gloves keep hands insulated from the cold, making those chillier Spring swims more manageable – keeping you on the move for longer. They're secure and tight-fitting to prevent water ingress and they offer added stability whilst allowing maximum feel in the water. A great pick for open water lovers!

Lets Contribute to improved health for dad this Father's Day >> Warrior Addict range of men's yoga equipment… Products include clothing (inversion tanks, anti-gravity pants and shorts), yoga mats, cork blocks, yoga straps, and more: www.warrioraddict.com
Warrior Addict is the UK's leading Yoga & Men's Activewear Brand on a mission to ' Improve Men's Health & Fitness Through Yoga'.
Built around the values of performance, style, and sustainability, Warrior Addict make sports apparel that is a little different from the status-quo by creating innovative products like the world's first 'Inversion Tank' and collaborating with some of the UK's leading street artists. Sustainability and performance are at the heart of the brand, and its social mission is to raise awareness for men's mental health and to get more men on the mat.
Join the Warrior Addict Tribe on social media to get access to FREE non-nonsense yoga and meditation classes.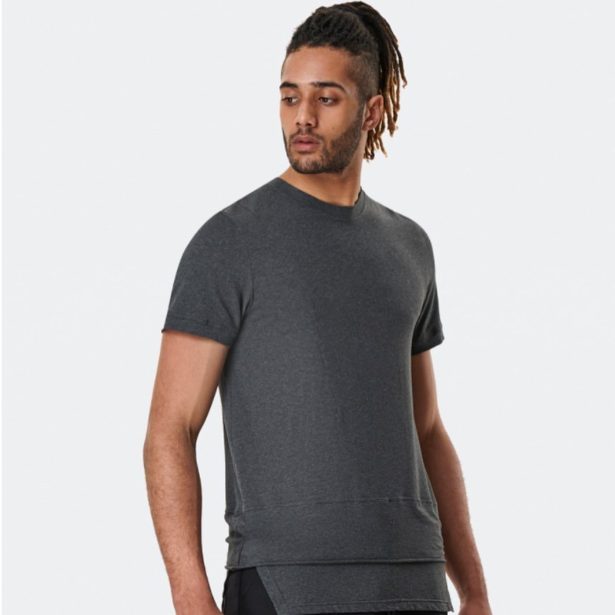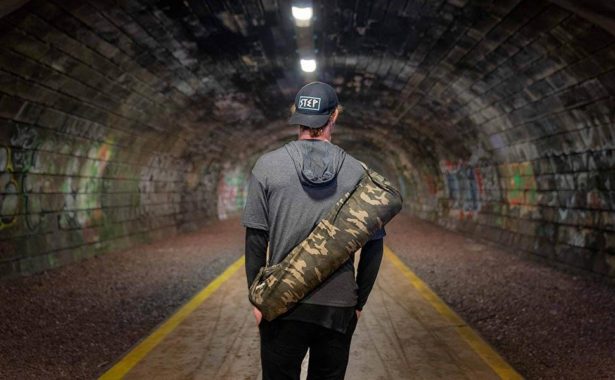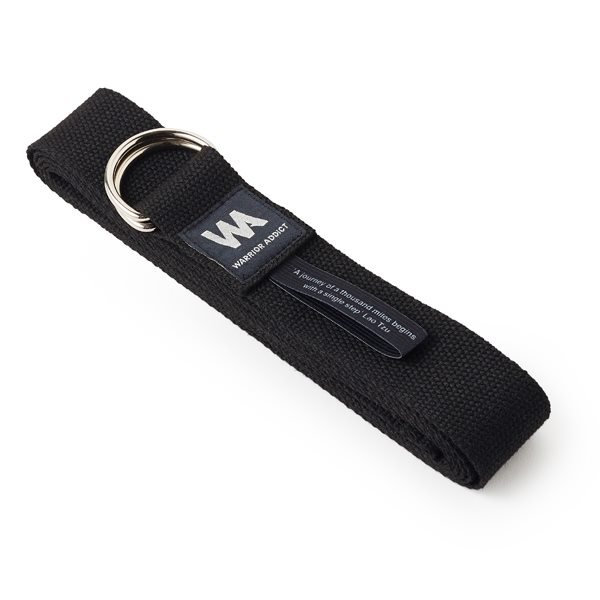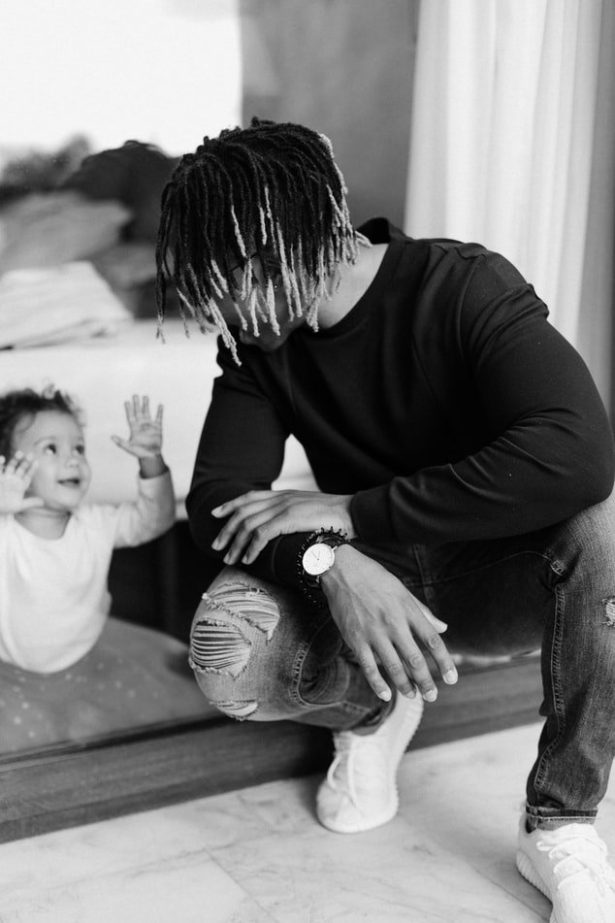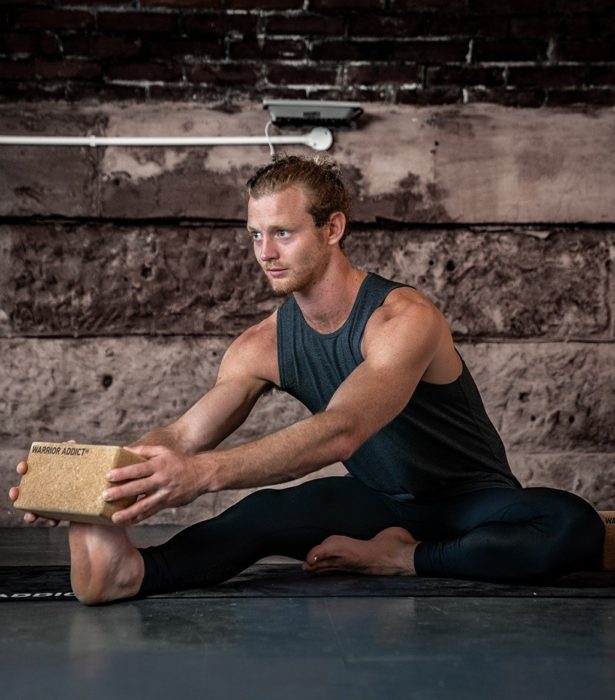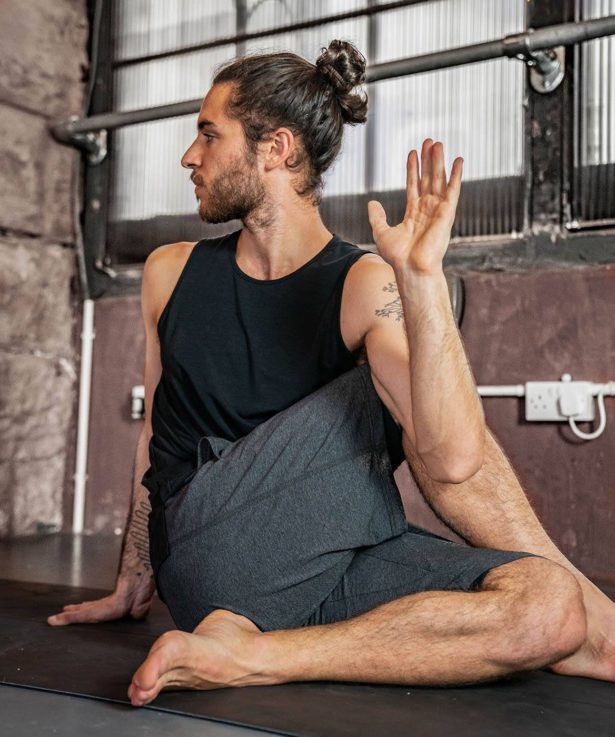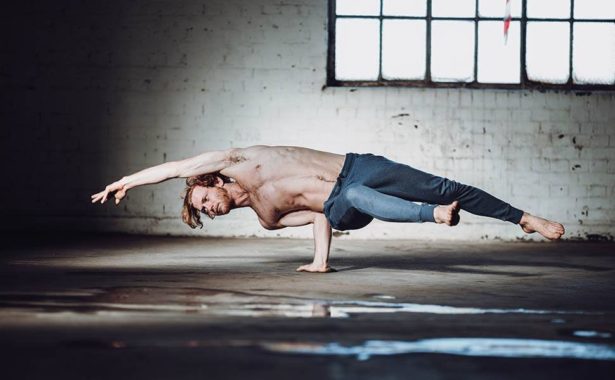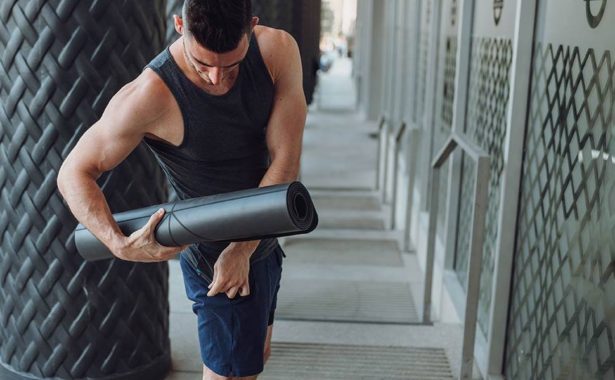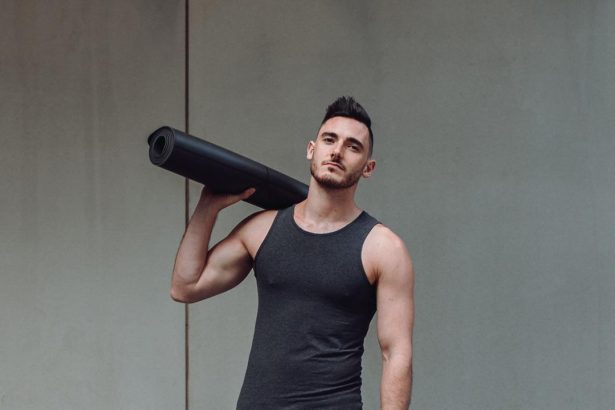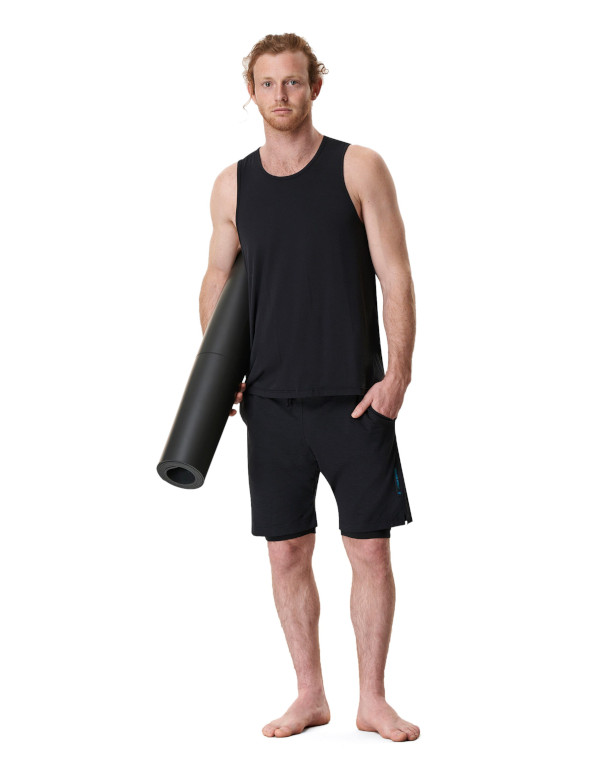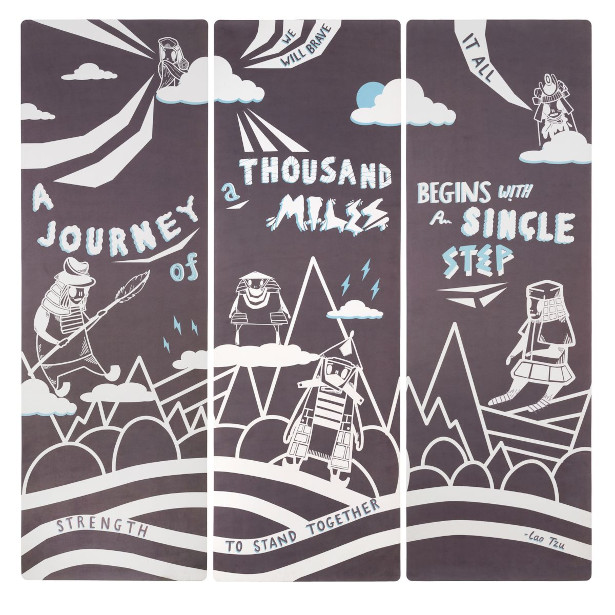 King for the day: Father's Day gifts from Historic Royal Palaces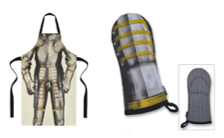 Whether he's a knight in shining armour or something of a merry monarch, give dad the royal treatment this Father's Day with a thoughtful gift from Historic Royal Palaces. From armour aprons and gastronomic gauntlets to duel-worthy décor, fine spirits and annual memberships, there's an array of gifts available guaranteed to have him smiling. While the doors to our palaces may be closed, our online shop remains open for delivery via www.historicroyalpalaces.com
As an independent charity, we've been hit hard by the effects of COVID-19, so each gift – however small – comes with the added feel-good factor of supporting the conservation of the magnificent buildings, gardens and collections cared for by Historic Royal Palaces.
Henry VIII armour apron and oven gauntlet set
Guaranteed to confer tyrannical power in the kitchen, this Henry VIII armour apron is inspired by the monarch's own armour – usually on display at the Tower of London. Unlike the unforgiving gilded steel original, this version in 100% cotton fits all shapes and sizes, and is perfect to hide the effects of any lockdown over-indulgence. Better yet, it comes complete with matching gauntlet (ok, so it's actually an oven glove, but still…).
Price: £25.00
Wild Knight English vodka
Ensure dad has a wild night this Father's Day with a bottle of award-winning English vodka from the Wild Knight distillery. Batch-made from Norfolk's finest barley, this gentle spirit is unfiltered after distillation to preserve its unique flavour, and promises scents of vanilla, hazelnut and chocolate. If that weren't enough of a temptation, it comes in a gloss-black bottle complete with hand-polished, embossed pewter labels, making it the ideal gift for that most discerning of vodka drinkers.
Price: £50.00
Drink Like a King tankard
This polished fine English pewter tankard is the perfect gift for dad or grandad. Engraved with a call to 'Drink like a King' and finished with a regal lion handle, it's guaranteed to bring a smile to his face and ensure that even an evening on the sofa feels like an invitation to make merry with King Henry VIII. Made in Sheffield, these tankards are a Historic Royal Palaces exclusive.
Price: £50.00
Blue Regal Peacock earthenware mug
This stylish mug from Burleigh's famed Blue Regal Peacock range comes with the royal seal of approval, as it's said the distinctive pattern caught the eye of Queen Mary when it launched over 100 years ago. With its timeless oriental bird motifs and rich blue tones, each mug is handmade in England and is guaranteed to bring a touch of class to dad's tea break.
Price: £24.99
Sword bookends
Secure your victory in the battle of the presents with these imposing wooden bookends, complete with faux rapier detail. Whether taking a stab at dad's well-thumbed favourite novels or tidying a collection of reference books, these are both a real talking point and the perfect way to add a bit of style and drama to any bookshelf.
Price: £50.00
Small leather-bound stitched notebook
In an increasingly digitised world, this handy leather-bound notebook lends a touch of gravitas to taking notes, sketching or even settling down to start that long-awaited memoir. Part of Historic Royal Palaces' range to mark the 500th anniversary of the Field of Cloth of Gold – the opulent meeting between Henry VIII and King Francis I of France – it fuses the traditional stitched leather detail of its cover with environmental credentials, the paper for its 120 pages having been created from recycled cotton.
Price: £9.99
Mini medieval chess set
Whether dad's hooked on The Queen's Gambit, in dire need of a new hobby post-lockdown, or simply wants to while away the hours like a medieval monarch, this ancient game of tactics offers a perfect distraction from screen-time. Handmade in the UK, this traditional style chess set promises to bring a touch of the Middle Ages to modern life, and comes complete with presentation box.
Price: £175.00
Historic Royal Palaces annual membership
Play your part in supporting Historic Royal Palaces in 2021 by giving dad the gift of membership. Offering access to some of Britain's most iconic historic sites, the lucky recipient can walk in the footsteps of King Henry VIII at Hampton Court Palace, make like King George I at Kensington Palace, visit the ravens at the Tower of London or explore 100 acres of woodland at Hillsborough Castle and Gardens. While the gift itself might last a year, the ensuing memories will last a lifetime.
Price: Individual adult membership from £55.00
Notes to Editors
To view our full range of products, please visit www.historicroyalpalaces.com or purchase at our on-site palace shops.
For further information and images, please contact the Historic Royal Palaces press office via press@hrp.org.uk
Historic Royal Palaces is a team of people who love and look after six of the most wonderful palaces in the world. We create space for spirits to stir and be stirred. We want everyone to feel welcome and accepted. We tell stories about the monarchs you know and the lives you don't. We let people explore and we set minds racing. We are a charity and your support gives the palaces a future, for everyone.
Registered charity number 1068852. For more information visit www.hrp.org.uk
The Surprise Father's Day Kind Box (from £30-£50) for a Father's Day Gift Guide or any upcoming features you may be working on in relation to eco-friendly gifting and supporting independent brands. We have a variety of options to choose from in our Kind Box Range, including Create Your Own Gift Box or Choose A Curated Gift Box, making it easy for anyone to find the ideal gift, at any time of the year or for any occasion.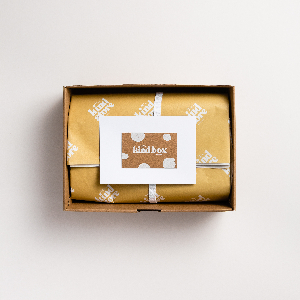 The Kind Box features:
• 100% vegan and cruelty-free products.
• Handpicked products all tried and tested by our in-house team.
• Sustainably sourced from small UK independent brands.
• Natural ingredients and organic products for you and your home covering food, books, soaps, organic cotton socks, candles, chocolates and much more. Plus, we are launching a new men's range very soon, full of essentials and gifts, making sure that there is something for everyone!
• Sustainable and plastic free packaging supporting a zero-waste and circular economy.
• Beautifully wrapped and sent direct to the recipient with a hand-written message inside, so our customers can skip the queues at the post office completely!
The BGR (bars, grips, rings) designed by 29-year-old entrepreneur and fitness fanatic, David White will be launching at the end of April 2021.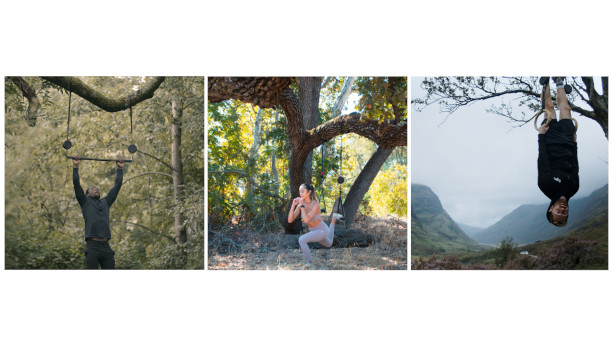 'The BGR' combines an interchangeable pull-up bar, single hand grips, and gymnastic rings are attached to two compact units of retractable webbing to allow the user to perform hundreds of exercises. Simply put it in your bag and take it anywhere.
The idea for the BGR came whilst David was exercising outdoors and getting fed up with untangling his suspension training and gymnastic-ring straps. The BGR offers flexibility and freedom in fitness training. Being easily transportable, the BGR can be used by anyone, anytime, anywhere to perform a full-body workout:
Check out The BGR promo video at our website, and get yourself an early bird discount when the product launches at: www.barsgripsrings.com
BLACK INSOMNIA COFFEE |||| #sleepingischeating ! blackinsomnia.co.uk.
4x Stronger than the average coffee…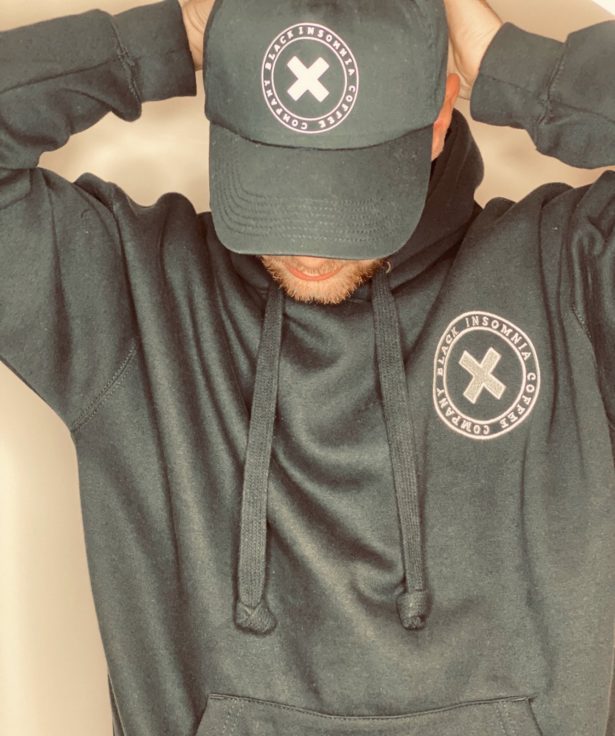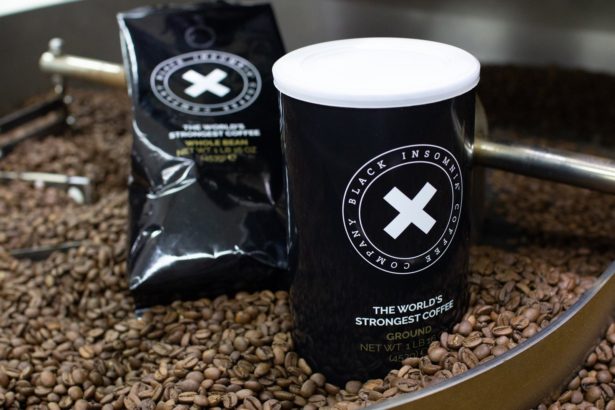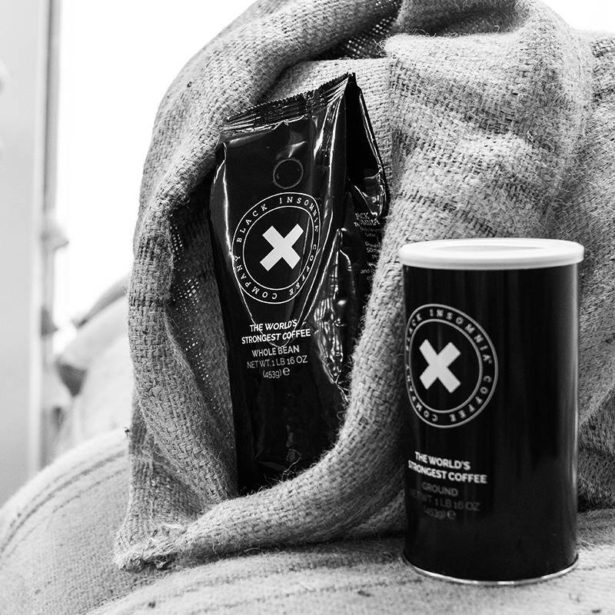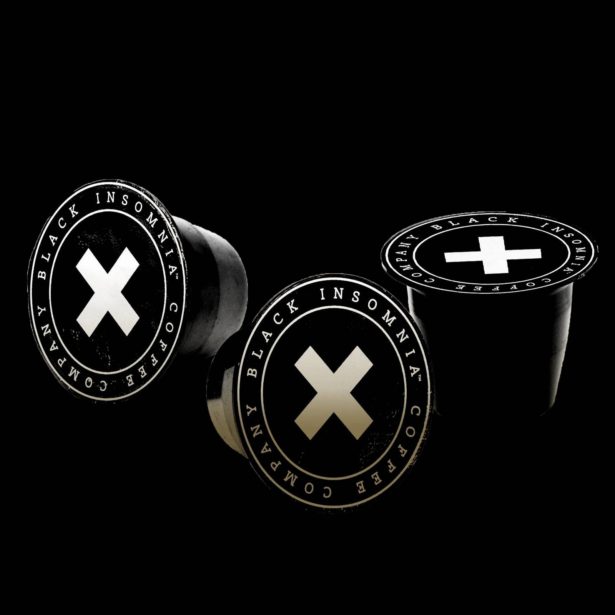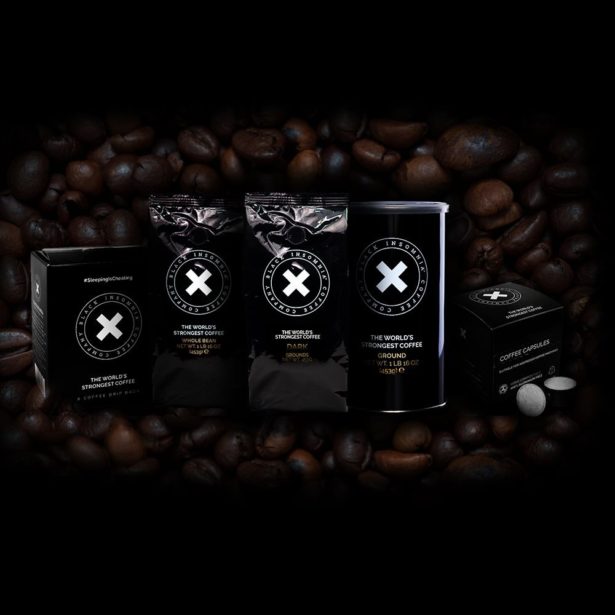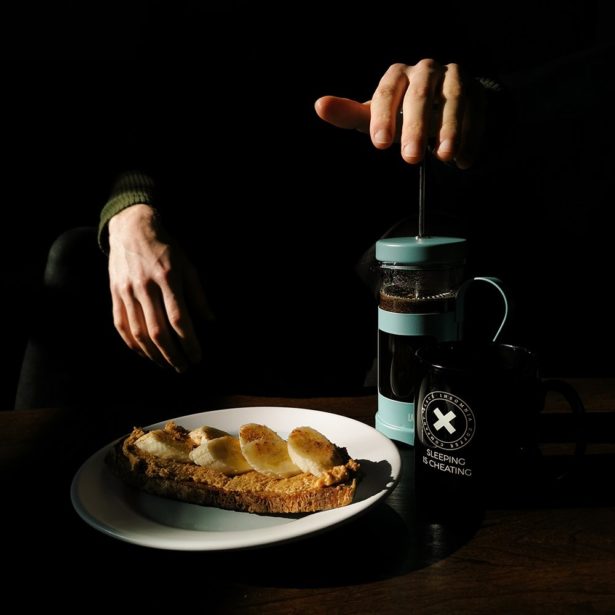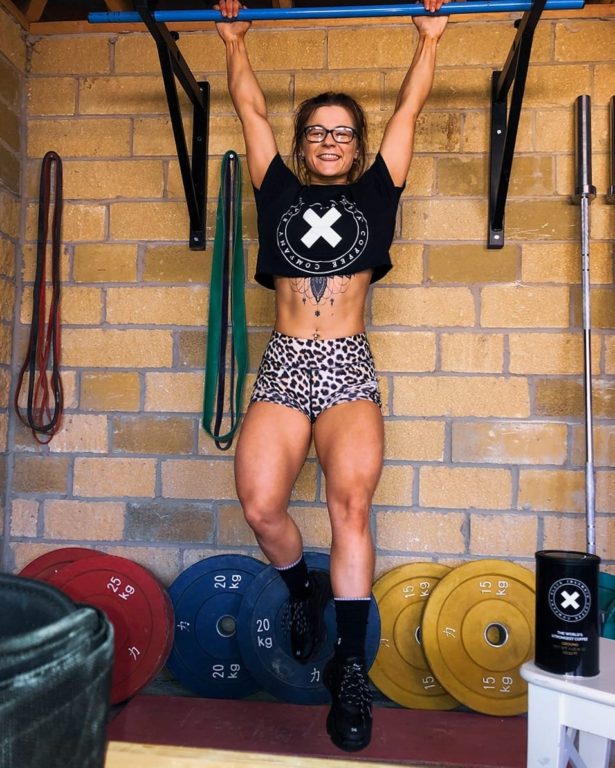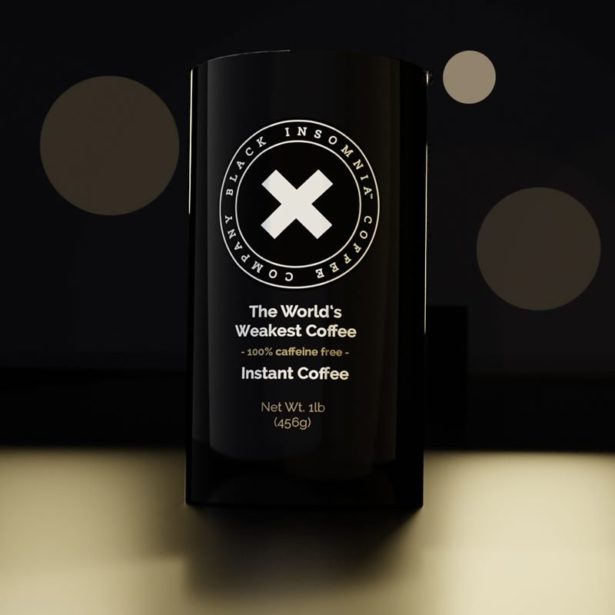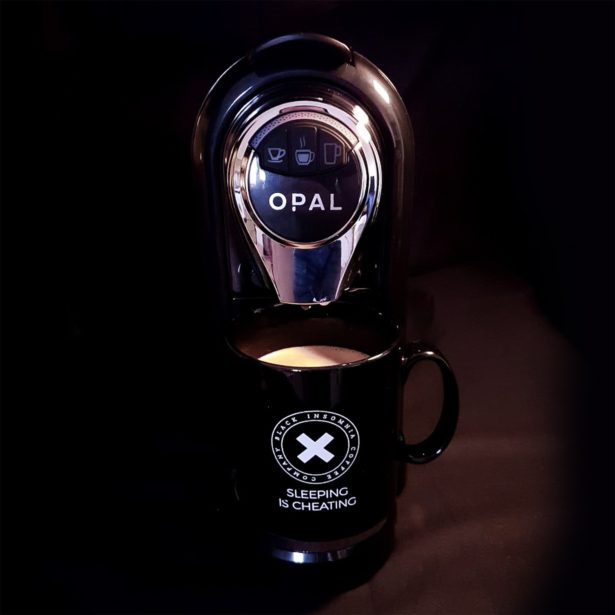 Father's Day guide from Shakespeare Distillery…
The spirit of the Bard is captured in Gin produced by the award-winning 'Shakespeare Distillery' and is the perfect gift for Fathers and Grandfathers! The independent artisan spirit producer is based in Stratford upon Avon and offers small, handcrafted batches of gin like elderflower and quince, mulberry, rhubarb, and Stratford Dry gin. The £34 bottles are available from Shakespearedistillery.com and there is a stay-at home gin kit for £60. The company have also recently launched their first unique British white Rum named "Jester". For more information about Shakespeare Distillery please visit http://www.shakespearedistillery.com/
The company also offers distillery tours to discover how gin is made as well as offering a gin school, shop, seasonal gin tasting river cruises and cocktail masterclasses.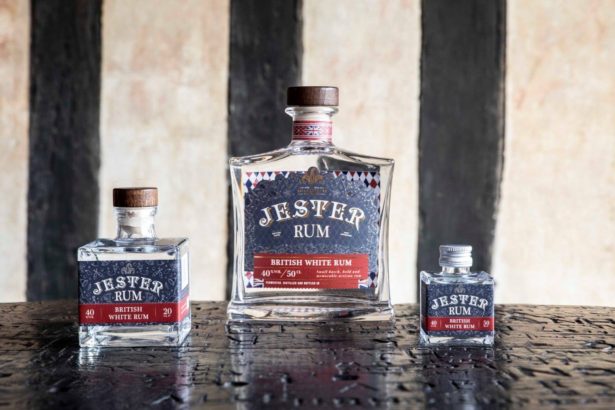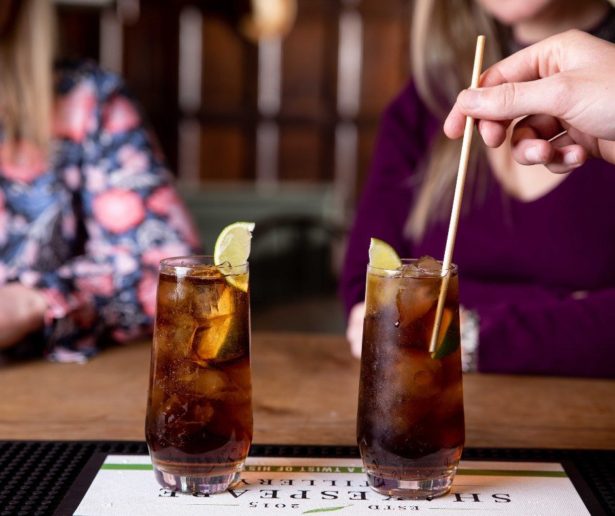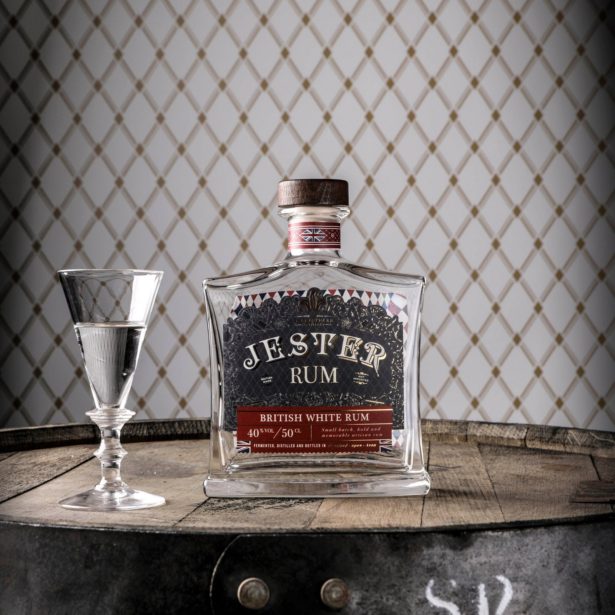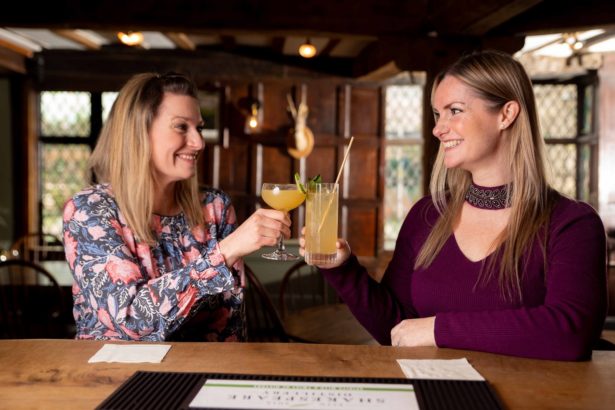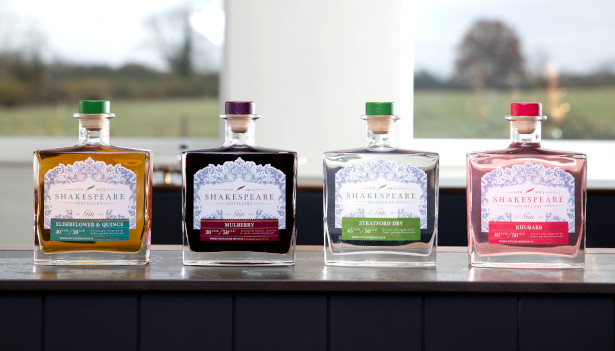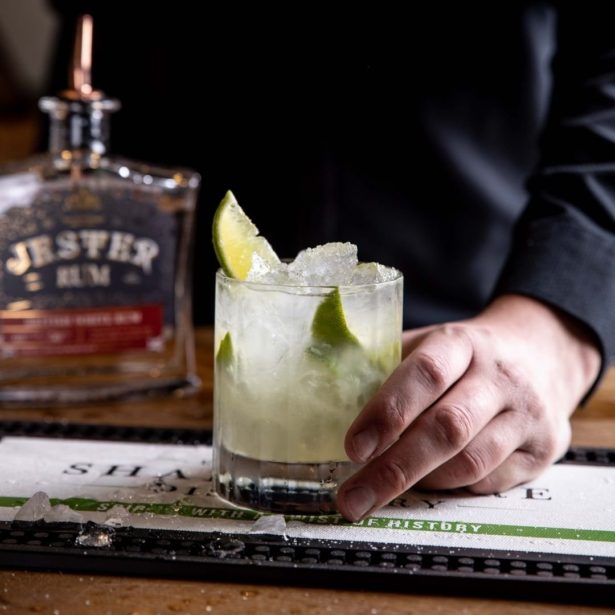 Hytro launched their patent-approved Performance TechWear at the back end of last year and they are now starting to gain momentum. Hytro TechWear is scientifically proven to not only increase muscle size and strength, but also to accelerate recovery. Their world-first Blood Flow Restriction-integrated tech is a safe, innovative way to supercharge your training sessions and performance on the sports field. They are currently working with a number of rugby clubs and individuals that are using their Hytro TechWear garments which can be seen at www.hytro.com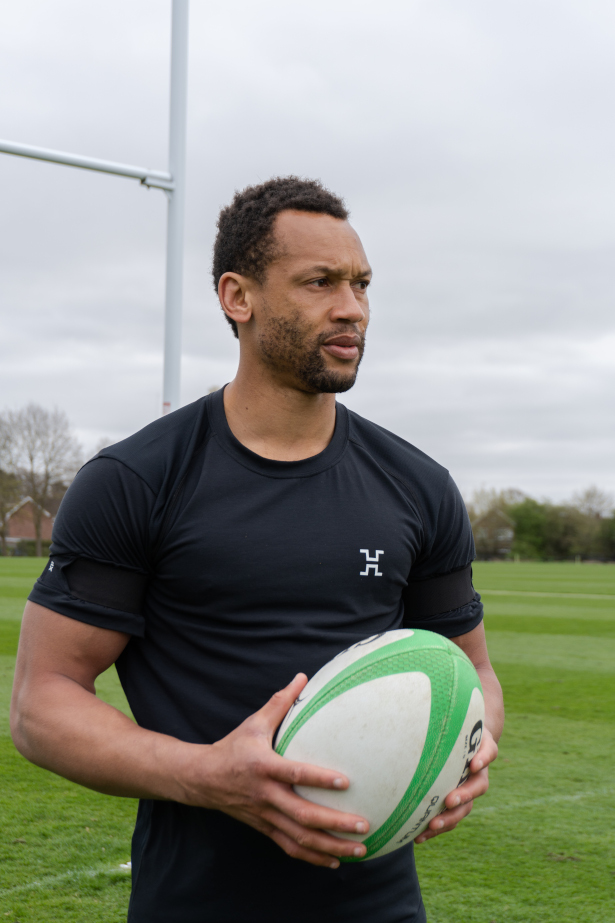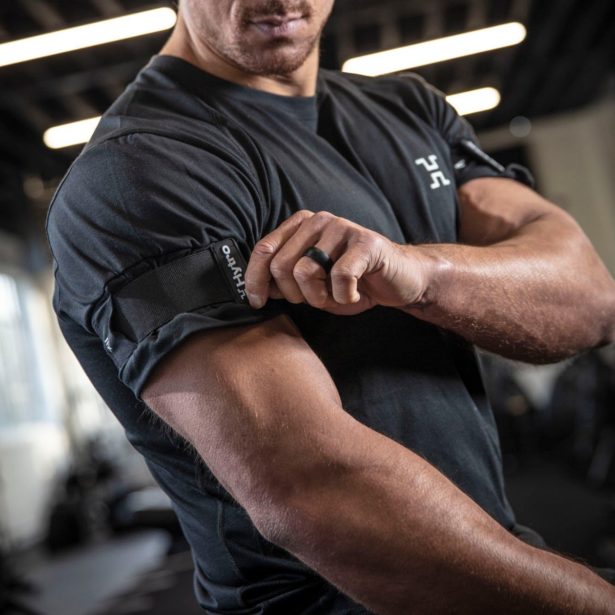 BFR Training is transforming the face of elite sport and training in the gym. To perform BFR training, a strap is applied to the upper arms or legs and tightened. This allows oxygenated blood to flow into the limbs while limiting the return flow. Ultimately, this increases muscle fibre activation and up-regulates muscle-building hormones, leading to rapid increases in muscle size and strength. What makes BFR truly special is that such widespread improvements – usually only seen when working at high intensities – can be achieved when working at just 30% of one rep max or even bodyweight, while Passive BFR allows the user to relax while using BFR to accelerate recovery. Countless studies have found just two weeks of BFR training is enough to significantly increase muscle size, strength and power.
Hytro Performance TechWear takes the remarkable dual benefits of BFR and packages them up in a simple, safe, and easy-to-use manner using our patented technology. Informed by science and extensively tested by experts, our Performance TechWear is ideal for active or passive work, allowing the wearer to power up their training session or boost their recovery. Made from a special material blend chosen for comfort, performance and longevity, it features an in-built strap that was finalised following a nine-month period of research and development. The strap is positioned in the perfect place to ensure a safe workout and can be deployed in seconds, making BFR more accessible than ever before.
Founder of Hytro, Dr. Warren Bradley, said: "At Hytro we maintain scientific integrity while pushing the boundaries of BFR research. BFR hasn't yet made the jump from academia and elite sport to the general population, which is what started my work on Hytro. We want to bring BFR training and its benefits to the world, making the technique a staple in everyone's training routine."
Hytro is already making its mark in elite sport with the signing of England international rugby star Dan Norton as an official Hytro athlete. Dan said: "We use BFR with the England Rugby 7s team and I have found Hytro Performance TechWear to be an outstanding training tool at home. The science on BFR speaks for itself and I have felt the immediate effects; what a pump! I'll continue to use Hytro as I train towards the Olympics!"
The Hytro Performance TechWear range is available now. Click here to explore.
The future is here. Strap in.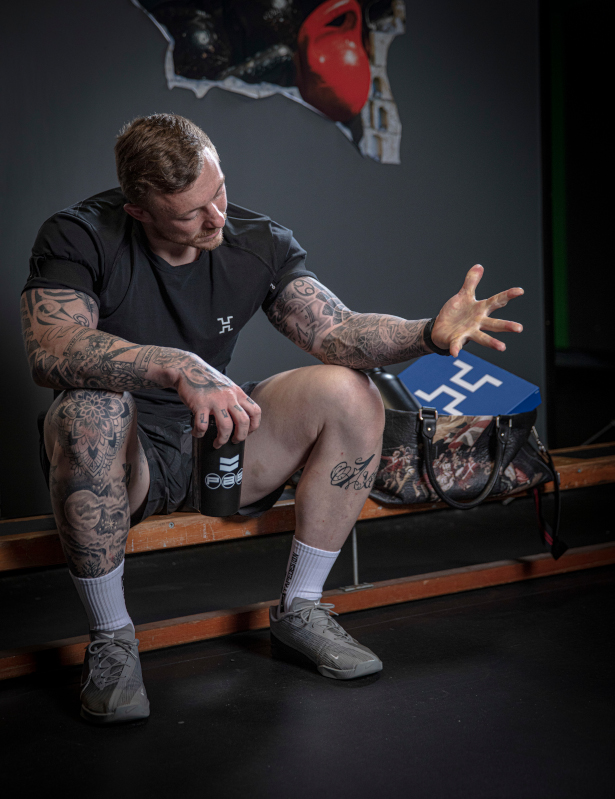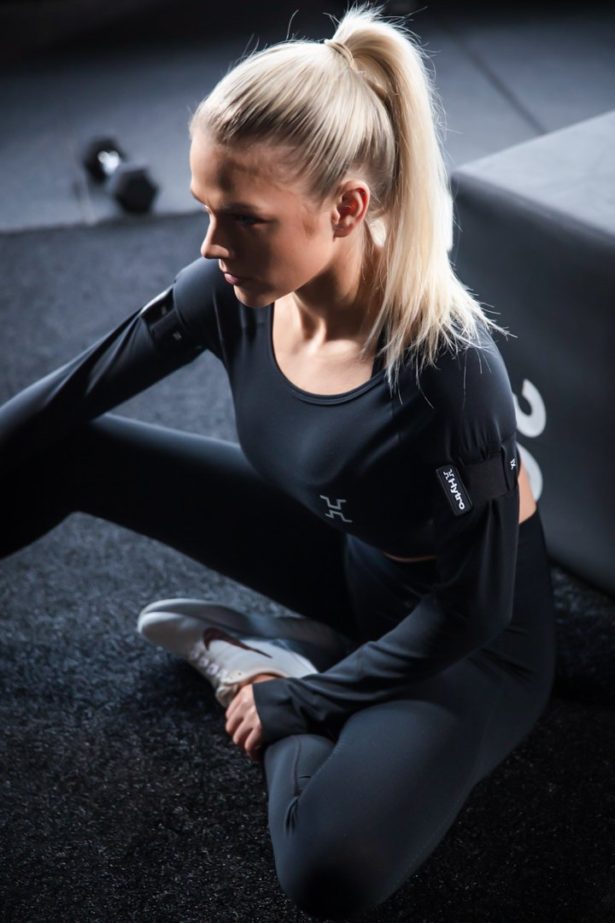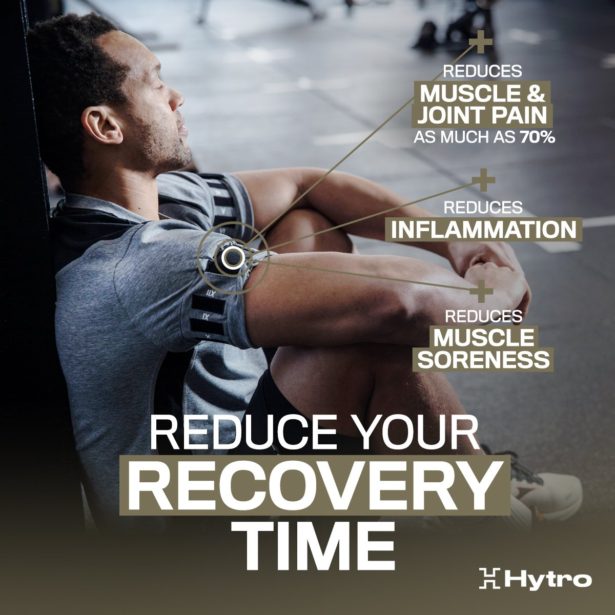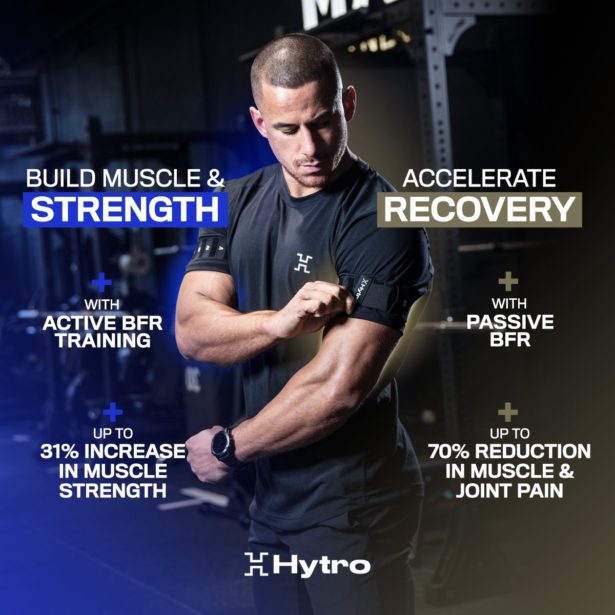 Glencroft Lambswool Slippers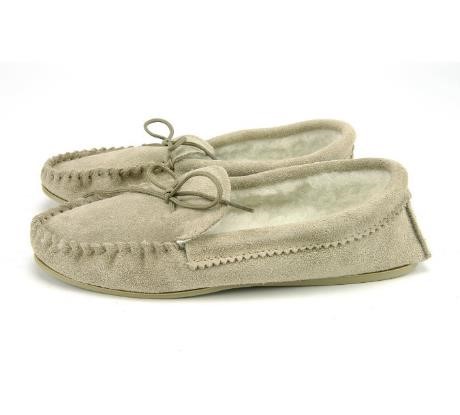 Made in the UK with a 100% lambswool lining, these real suede slippers from Glencroft are the perfect gift this Father's Day.
Available with or without a hard sole, in natural beige colour and in sizes 3 to 12.
RRP: from £29.95
Stockist: glencroftcountrywear.co.uk
As AR wearable tech becomes increasingly popular, Vuzix's one-of-a-kind AR smart glasses are being used by everyday consumers. 2021 is turning out to be the year of emerging virtual innovations due to the pandemic and the use of augmented reality technology is certainly making waves in advancing the efficacy of remote communication.
The Blade Upgraded Smart Glasses, currently for sale at $799.99, is one of the first all self-contained augmented reality smart glasses available. Interested users can purchase the product here: https://www.vuzix.com/Products/AddToCart/256
This product is the perfect fit for any father looking to stay connected while out on a run and athlete searching for hands-free wearable technology while exercising. Perfect for personal use and on-the-go, these glasses deliver a hands-free connection of the digital world to the real world, providing unprecedented access to location-aware information, data collection, remote support communications with both audio and video, and more.
You may find high-definition photos of the smart glasses here: www.vuzix.com/News/Product_Photos?filter=blade
FIVE GIFTS FOR MOMS, DADS & ALMOST ANYONE ON YOUR GIFT LIST:
ECO-FRIENDLY STEEPED COFFEE GIVES BACK – 20% OF SALES DONATED TO FEEDING AMERICA
[Santa Cruz, CA, APRIL 14, 2021] – For thoughtful gift ideas that check all the boxes, look no further than Steeped Coffee (www.SteepedCoffee.com). The innovative startup is committed to premium coffee, convenience, and environmental stewardship in equal measure. So, when you introduce the coffee lovers in your life to Steeped, it's a win-win for them and the planet. And, in an effort to fight hunger in America, the coffee company has launched its Packs for Good program, committing 20% of all sales to Feeding America for hunger relief (steepedcoffee.com/packsforgood).
What sets Steeped Coffee apart is its proprietary brewing method that does not require machines or brewing equipment, made much like tea. The coffee comes in single-serve bags that are nitro-sealed to ensure absolute freshness. It's a uniquely "unplugged" coffee experience, from the award-winning packaging made using compostable and renewable materials to the non-GMO filters. All it takes to brew a perfect cup is hot water and a few minutes, and at the end of the day, there are no wasteful plastic pods accumulating in waterways or landfills.
Best of all, each Steeped Pack contains hand-roasted, ethically sourced, Direct Trade coffee that's precision ground to showcase the distinctive flavor profile of every crafted blend. Whether you're looking for light, medium, dark, French roast, or even decaf, there's something for you.
So instead of racking your brain for the perfect gift, visit the Steeped website and make someone's day while also being eco-conscious! With plenty of one-of-a-kind items, it's the simplest way to give the gift of Coffee without Compromise this holiday season. Here are 5 gift ideas for the coffee lovers.
The Mug and More
Start with a vessel they'll love and fill it with packs of Steeped Coffee. Selections include the ceramic Steeped Diner Mug (perfect for homebodies) or the Steeped Miir Insulated Camp Mug (for the adventurous type).
The Steeped Lineup Sampler
A great way for newcomers to discover the roast that suits them best, the Steeped Lineup includes five alluring blends ranging from Light, Medium, Dark, and French Roasts to the Swiss Water Processed Decaf.
The Steeped Coffee Subscription
What could be more convenient? They can choose their favorite roast and have it delivered straight to their doorstep as often as they like with the ultimate flexibility to switch roasts or pause their subscription at any time.
Steeped Home Kits
This indulgent gift has everything they need to make the perfect cup: a "smart" electric kettle or elegant stove-top kettle, a Steeped Coffee Subscription, and two high-end mugs.
Two Double Wall Tasting Glasses
Experience coffee like never before with this set of two double wall tasting glasses. The flared lip delivers coffee to your entire palate in order to taste the full spectrum of coffee flavors.
These Fellow double wall tasting glasses are cool to look at and cool to the touch, even while you're drinking your hot cup of Steeped Coffee.
Add a delicious cup of Steeped Coffee with breakfast in bed for mom, with these coffee recipes.
GINGERBREAD LATTE
Ingredients
1/4 tsp cinnamon
1/8 tsp ground ginger
2 tsp molasses – blackstrap or regular
1 tsp pure vanilla extract
3 tbsp strong Steeped Coffee
1 cup milk of choice – almond milk, coconut milk, etc.
sweetener of choice, to taste
Instructions
Mix everything together in a small pot or in a mug. Then heat until desired temperature is reached.. (Alternatively, if you want a foamy latte: Mix spices into coffee. In a big measuring cup, heat or microwave the milk until foamy. Then pour the milk into the coffee mixture.)
PEPPERMINT MOCHA LATTE
Ingredients
1/4 cup lowfat milk
1/4 cup coffee
1 tablespoon dark chocolate syrup
1 drop peppermint extract
Instructions
Brew some coffee and heat milk in microwave until hot. Mix chocolate syrup and peppermint extract into coffee. Foam milk with milk frother or just pour hot milk into cup. Sit down and enjoy!
Features of Steeped Coffee include:
• Hand Roasted Specialty Coffee: no instant powders, just delicious coffee
• No Machines Required: unplugged single-serve convenience
• Guilt-Free Packaging: made using fully compostable and renewable materials
• Nitro-Sealed: removes oxygen, stopping the clock on freshly ground beans
• Full Immersion Filter: renewable plant-based non-GMO compostable filters that regulate ideal water-in and maximum flavor-out
• Ultrasonically Sealed: no glues, staples, or wasted materials for max steeping
• Precision Ground: consistent water-cooled grinding to the micron
• Pre-Portioned: optimal SCA recommended water-to-coffee ratios
• Barista Approved: continuously tested by multiple independent specialty coffee Q-graders for freshness, quality, and taste
• Just + Water: a simple cup
About Steeped Coffee
Steeped, Inc. based in Santa Cruz, California, is a Certified B Corp and Benefit Corporation focused on every detail from farm-to-cup and beyond, to bring people the most convenient, high quality, ethically sourced, and sustainably packaged products available. Steeped Coffee is the new single-serve coffee standard helping to make quality coffee accessible within Guilt-Free Packaging. The proprietary Steeped Brewing Method delivers 100% freshly roasted, precision ground, and nitro-sealed specialty coffee pre-portioned within Steeped Full Immersion Filters. Steeped Coffee is the simplest way to make a perfect cup of coffee by just adding water, with no machine needed.
Steeped Coffee is available on Amazon with Prime Free Delivery, at premium supermarkets, luxury hotels, and offices with craft coffee and at-home services. Through licensed partnerships, Steeped, Inc. works with over 200 specialty coffee roasters to share its technology and brewing method around the globe. For more information, visit steepedcoffee.com. For business inquiries, contact sales@steepedcoffee.com or visit steepedcoffee.com/business.
Mikesell's: (https://mikesells.com/)
Sure, we've been around longer than almost every other potato chip company in the United States… a milestone we wouldn't have reached without all our loyal, passionate fans. But no matter how many years we've been in business, we always keep innovation at the forefront. In fact, our production facilities in Dayton and Indianapolis are some of the most state-of-the-art food processing facilities you'll find anywhere.
Most importantly, we also stay modern and fresh by constantly inventing new snack flavors and textures. We love satisfying the thrill-seeker in all of us with exciting chip varieties like Sweet Chili and Sour Cream and Good 'N Hot — as well as our ever-popular, one-of-a-kind Puffcorn Delites.
Southern Recipe: (https://southernrecipe.com/)
Southern Recipe snacks offer the Tastiest Crunch in the South including pork rinds, cheesy curls and cracklins. Southern Recipe is solely dedicated to providing its customers with the best quality pork rinds, pork skins and Southern snacks along with the highest levels of customer service at the best price. Southern Recipe pork rinds have 0 carbs and more protein per serving than peanuts.
Stealth ($99, available on trystealth.com & Amazon)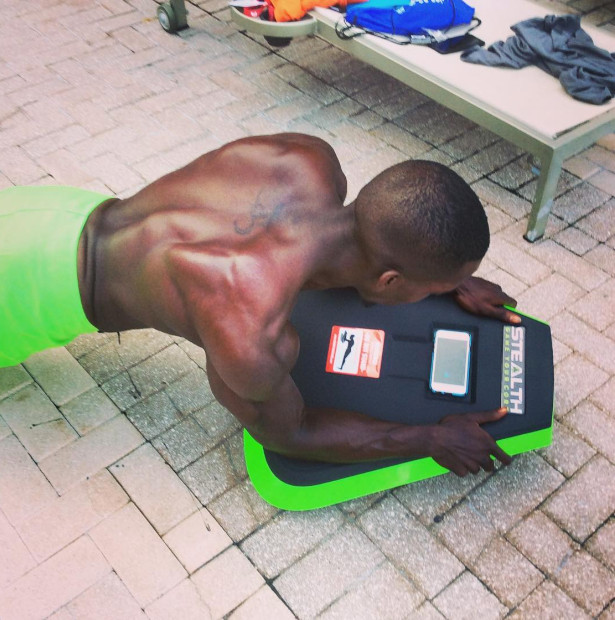 Is dad looking for an easy way to get his fitness in? Or an at home workout? Then check out Stealth – an innovative way to work 29 muscle groups from the comfort of his home and while playing video games! He can work his core and more for as little as 3 minutes a day! This amazing fitness tool will turn his body into a game control while he planks. Learn more at www.trystealth.com.
DNA Vibe ($249, available on dnavibe.com)
Help dad get a handle on his daily aches and pains with DNA Vibe's revolutionary Jazz Band – the first affordable direct to consumer device to harness intelligent light therapy for pain relief. Utilized by professional athletes and research hospitals for over 50 years, light therapy is an FDA-approved treatment that uses safe levels of red light, near infrared light, and magnetic signals for relieving muscle and joint discomfort, improving circulation, and promoting muscle relaxation. Learn more on dnavibe.com.
Limitless Innovation (Starting at $49.99, available at limitlessinnovations.com)
If you're wondering what to get dad for Father's Day this year, check out Limitless Innovations! Between TikiTunes, JumpSmart 10-in-1, and so much more, they definitely have useful gifts that dad will LOVE. The TikiTunes is a portable bluetooth wireless speaker that has 6 hours of continuous audio play time as well as tiki-inspired LED flickering flame. This makes it perfect for backyard bonfires, camping, beach days, barbecues, and more. JumpSmart 10-in-1 is a portable vehicle jump starter, flashlight, power bank, compass, thermometer, and more! Learn more at limitlessinnovations.com.
Baby Fire Pits Baby Fire Pits (starting at $74.99, available on babyfirepits.com and Amazon)
A mini twist on the outdoor fire pit, Baby Fire Pits are a decorative way to bring the fire inside or outside and makes a perfect Father's Day gift for dad! Standing at just 10in tall, these pint sized beauties are crafted from gorgeous copper and durable steel. Baby Fire Pits are designed to be used with an odorless, smokeless, and nontoxic gel fuel making it perfect for covered porches, outdoor umbrellas, ceilings, kitchen tables and more! Learn more at babyfirepits.com.
The Philosophy of Beer by Jane Peyton… This fascinating insight spans the earliest evidence of beer 13,000 years ago & how can there by 150 styles! >>> school-of-booze.com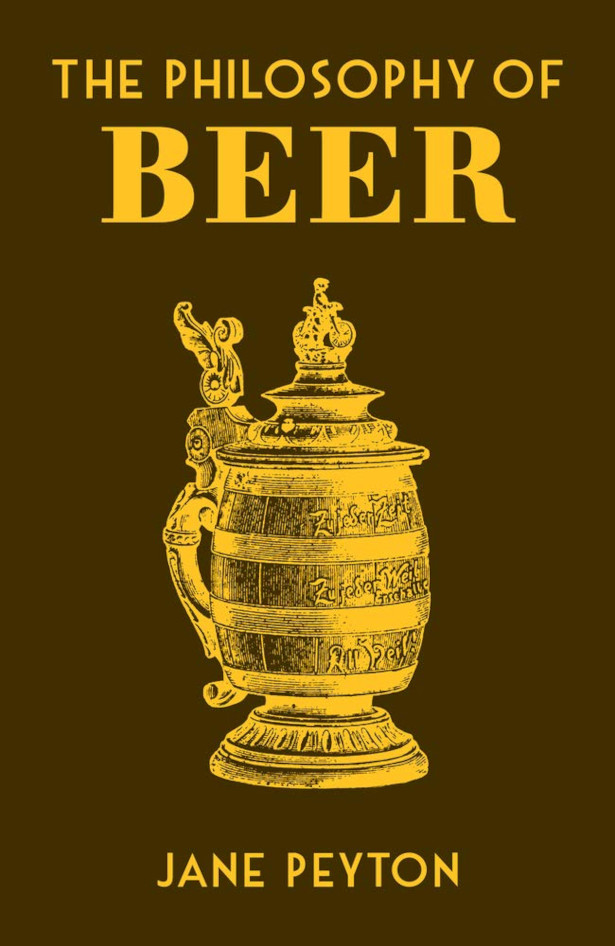 Have you ever wondered about the difference between a lager and an ale? Or marvelled at how, with only four basic ingredients, there can be around 150 different styles of beer in existence?
Raise a glass with Jane Peyton as she distils practical advice from the rich history of the nation's favourite beverage. This fascinating insight spans the earliest evidence of beer 13,000 years ago, through its central role in monasteries and aboard naval ships, to its enduring popularity today. Illustrated with beautiful engravings and posters from the British Library collections, this book will quench your thirst for knowledge, with everything you need to know to become a mastermind in beer.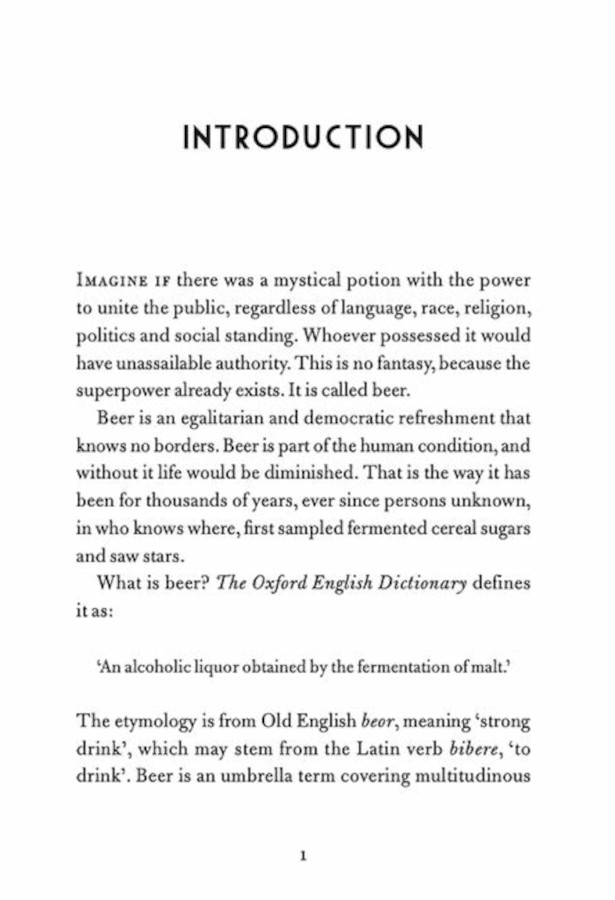 Again please note >> THIS IMPORTANT PRODUCERS RANGES SELL OUT VERY FAST
>> BUY NOW WHILE YOU CAN AND ALSO BECAUSE OF POTENTIAL DEMAND OUTSTRIPPING SUPPLY >> Daddy Pamper Day Pack > soapopolis.com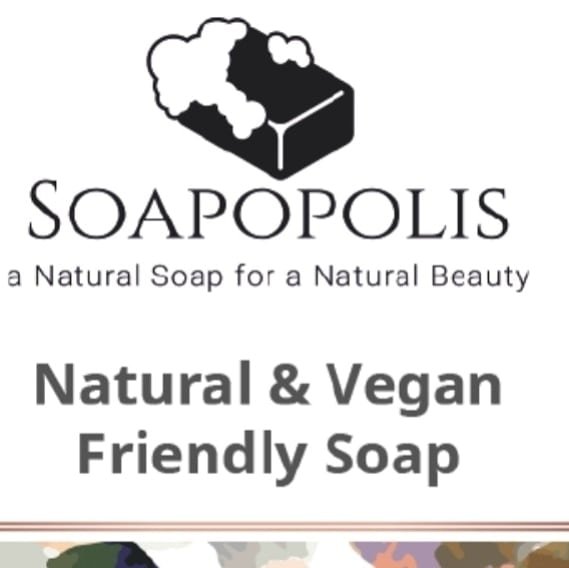 Daddy pamper day pack, we all know men don't always admit they like to be pampered but more and more use the products,…
This exclusive Soapopolis pack contains 1 Soapopolis handmade natural soap, 1 peel off mask and 1 tin of handmade eco soy wax and 1 burner, some mini toiletries, a bag of muscle therapy bath salt. The whole gift is less than £12 excluding postage.
This is such a big hit with dads (even though many will never tell you this). The main thing is that natural products are in high demand and Soapopolis are 100% natural and vegan. Absolutely no Toxin, no Paraben, No glycerine, just the good stuff
All soaps and wax melts are handmade by the owner so it will be unique.
Daddy pamper day pack….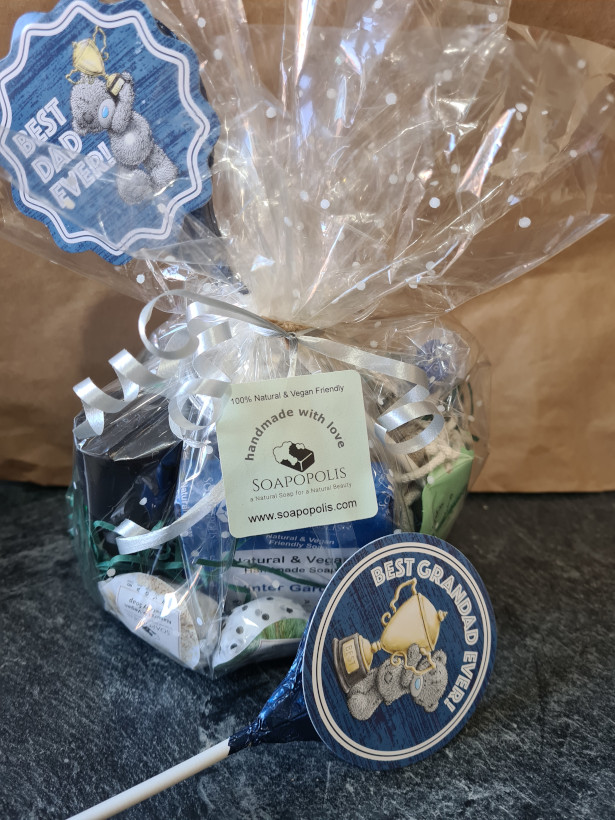 £11.50 excluding postage for a unique Father's day pamper kit
1 "Winter Garden" natural handmade soap (Minty and fresh fragrance)
1 burner
1 tealight candle
1 handmade natural soy wax melt
1 sachet of muscle therapy bath salt
1 peel off cleansing mask
2 mini toiletries
2 mini handmade natural soaps
1 happy father's day card
This is such a bargain, and dads will be surprised at how good these handmade soaps are, they do not contain any chemicals, nor toxin, nor paraben, nor glycerine, just natural ingredients.
And all the packaging is eco friendly. It is unique, natural and good for the environment …. So not only you will help daddy to feel good, to look good but also you will help the environment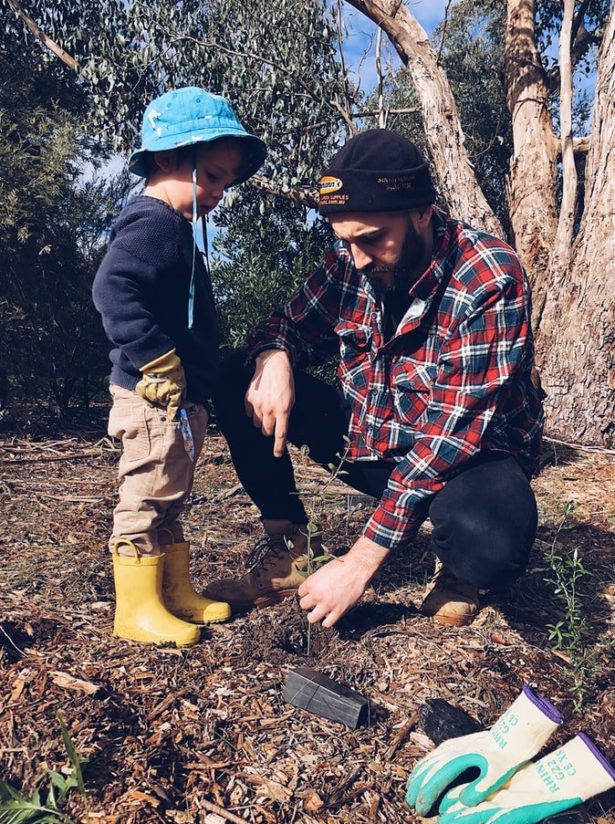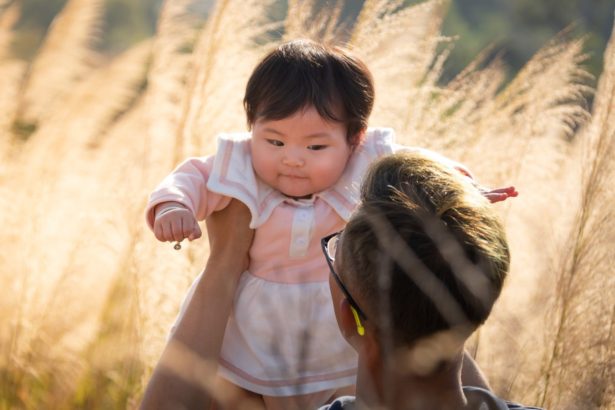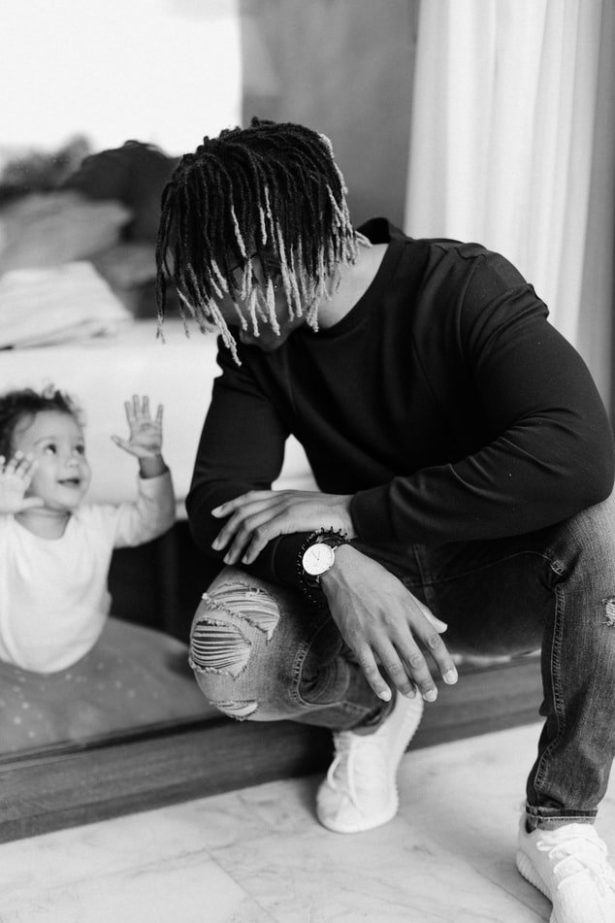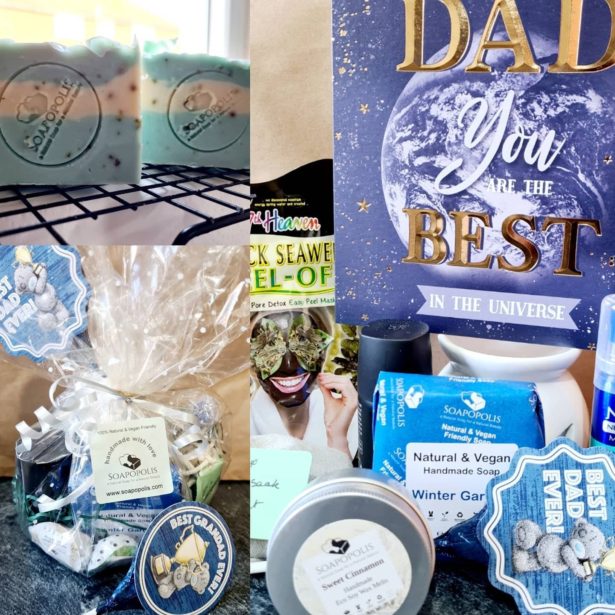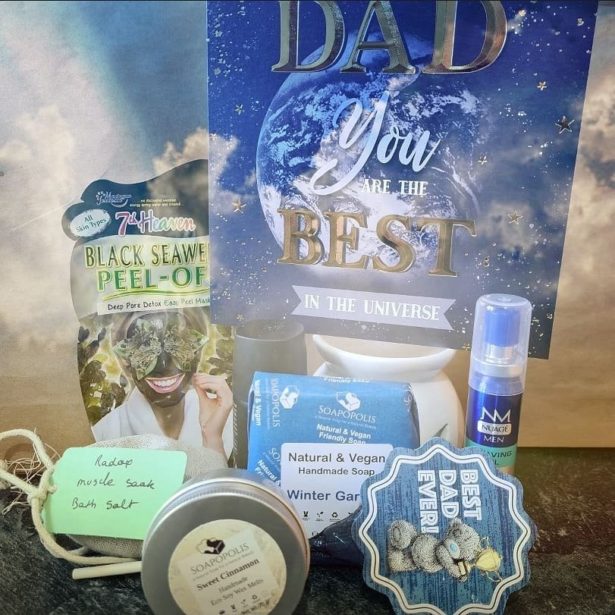 Six Scentsational Father's Day Fragrances Under £40
PerfumeDirect.com has picked out some great gift ideas for Father's Day 2021.
Prices start at under £20, with all aftershaves offering some amazing savings, and there are a couple of ideas for those planning to splash out a bit more this year on all-time favourites that Dad will love.
All products can be purchased online at www.perfumedirect.com and will be delivered directly to Dad for Father's Day.
Current Best Sellers Under £30 for Father's Day
Davidoff Hot Water EDT Aftershave Spray 110ml, £18.99 (RRP £50.00)
An alternative to the popular Cool Water scents, Davidoff Hot Water is an oriental-spicy fragrance perfect for evening wear. A hot and fiery scent with notes of absynthe, basil, paprika and patchouli.
SAVE + £30 at perfumedirect.com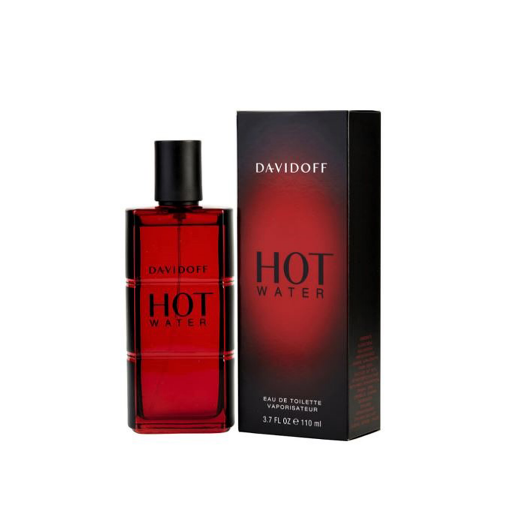 Balmain Homme EDT Aftershave Spray 100ml £28.99 (RRP £43.00)
This dynamic fragrance is a modern classic – perfect for Father's Day. A deeply sensual, oriental-woody fragrance with notes of bergamot, spices, leather, cedar and tonka bean. The bottle is architecturally reminiscent of the military jacket signature to Balmain.
SAVE £14 at perfumedirect.com
Issey Miyake L'Eau Dissey Sport EDT Aftershave Spray 100ml, £29.99 (RRP £62.00)
This version of the ever-popular Issey Miyake Pour Homme fragrance is a woody-aromatic blend of sparkling citrus, spices and woods. Citrus scents can be incredibly invigorating, helping you feel more alert and energised – the perfect Father's Day gift for sporty dads.
SAVE + £30 at perfumedirect.com
Brilliant Buys Under £40
Hugo Boss Just Different EDT Aftershave 125ml, £33.99 (RRP £57.00)
Hugo Boss Just Different is a masculine and fresh fragrance full of surprises, to make him stand out from the crowd. Cooling iced mint will inspire his creative senses, dynamic scents of freesia, basil and coriander will energise and inspire his spirit and aromatic aromas of musk from cashmeran and patchouli will intoxicate his mind.
SAVE £29 at perfumedirect.com
Mont Blanc Legend Spirit EDT Aftershave Spray 100ml, £35.99 (RRP £65.00)
Tell Dad he's a legend with this classic scent by Mont Blanc. Symbolizing timeless, modern elegance, this intensely fresh fragrance includes notes of pink peppercorn, bergamot, lavender, cardamom, and an invigorating aquatic accord. The base is made of sandalwood and cashmere, blended with oak moss and white musk.
SAVE £29 at perfumedirect.com
Calvin Klein Euphoria EDT Aftershave Spray 100ml, £35.99 (RRP £59.00)
You can't go wrong with Calvin Klein – an all-time favourite with dads of all ages. Euphoria is a refreshing, woody fragrance for men containing ginger, pepper, black basil, sage, cedar, amber, patchouli, Brazilian redwood and suede.
SAVE £23 at perfumedirect.com
Treat Dad to an all-time favourite aftershave
JPG Le Male EDT Aftershave Spray 200ml, £84.99 (RRP £87.00)
Splash out – he's worth it! JPG Le Male is a fresh and aromatic fragrance for men containing notes of mint, lavender, vanilla, bergamot, cinnamon, cumin, orange blossom, tonka bean, sandalwood and cedarwood.
Paco Rabanne Invictus EDT Aftershave 100ml, £59.99 (RRP £69.00)
Choose an aftershave for a champion! Inspired by the legends of Roman Gladiators, this masculine scent is in it to win it with its perfect match of fresh marine notes and sensual woods; making for a dangerous game. The bottle is designed in the shape of a trophy.
Amanda Heal Announces the Release of Personal Development/Careers Book Seeing By Vision Not By Sight
Totally blind Canberra author, professional keynote speaker and empowerment coach, Amanda Heal, is proud to announce her latest work, seeing By Vision, Not By Sight.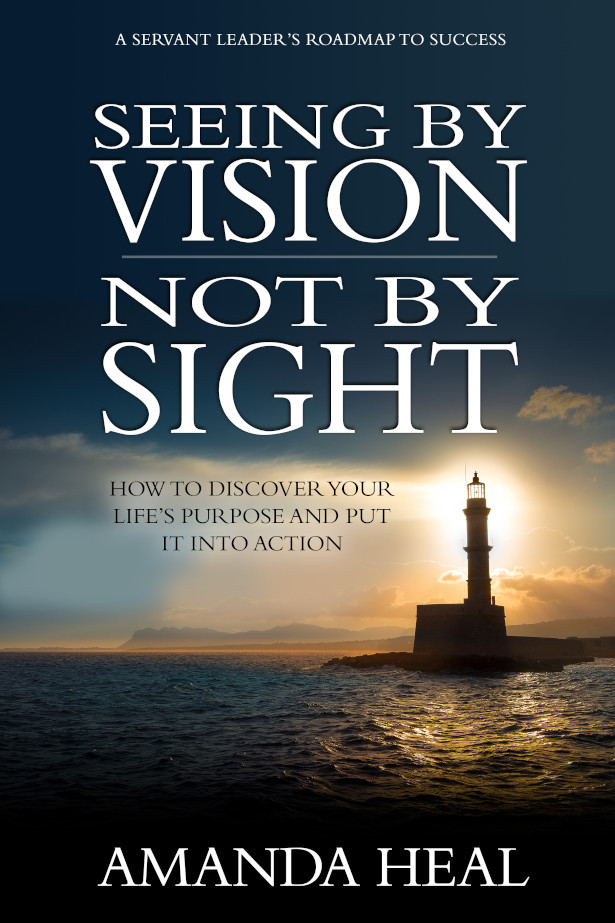 Want to find out what you've been put on this earth to do? Amanda can help you find what until now may have eluded you—your life's purpose.
In Seeing By Vision, Not By Sight, Amanda shares her story of inspiration and courage and the steps she's taken to find and embrace her own life's purpose.
Amanda was born totally blind, yet she beat all the odds to have a seventeen-year legal career. Then, feeling unfulfilled at work and eventually made redundant do to government down-sizing, she began an inspiring journey that made her realise her purpose is to help others. In these pages, she shares the lessons she learnt along the way. Lessons that include the importance of leading a purposeful life, the value of self-leadership, how to achieve personal growth, how to develop courage, and which powerful steps to take to achieve your purpose.
Full of thought-provoking quotes, deep insights, and entertaining stories, Seeing by Vision, Not By Sight will guide you through the three steps to discovering your life's purpose and putting it into action, so you can fulfill what you were put on this earth to do.
"This book is packed with practical wisdom, expressed beautifully in Amanda's stories and steps forward, as she reflects on her life of building courage and discovering purpose in challenging, changing times. Take a walk with Amanda as she steps you through life's big questions with honest reflections and heartbreaking and inspiring stories—and find yourself on a purposeful, clearer path to the life you want."
— Kerrie Phipps, Speaker and Leadership Coach, Author of Do Talk to Strangers and Lifting the Lid on Quiet Achievers
"No one ever said creating your destiny would be easy, but Amanda Heal makes even being blind look easy. Now she shares her hard-won secrets about how to find your passion, pursue your dreams, and tackle whatever challenges try to stop you. Seeing by Vision, Not by Sight is a tour-de-force among personal development books. You'll revisit it again and again."
— Patrick Snow, Publishing Coach and International Best-Selling Author of Creating Your Own Destiny and Boy Entrepreneur
Post-lockdown holidaymakers urged to pack small, smart and stylish this year
Optimistic holidaymakers planning their post-lockdown trips abroad are being encouraged to 'go Turkish' and embrace a natural handmade green product which allows them to pack light.
Prior to Covid 19, about 22 per cent of British plane passengers flew with hand luggage only, even for two-week holidays. But with people desperate for a holiday after the prolonged periods of lockdown, travel experts and commentators are predicting that figure will increase this year as people seek a more streamlined approach to life post-lockdown while looking to save money, too.
Enter House of Luf, a London company which sells Turkish 100 per cent natural cotton handmade hammam towels which are light weight and take up significantly less space than their British towelling counterparts.
In addition to taking up less of travellers' limited luggage space, they are also far more versatile than towels, doubling up as a beach sarong, summer wrap, yoga blanket or an extra blanket for a baby.
To add to the convenience, these hammam-style towels also come with the added benefit of being quick drying – which is better for the environment, too.
Ecommerce site House of Lux, which is the brainchild of London based Hayati Alaluf, who is from Turkey, also sells handmade throws/blankets and spa products.
Hayati explains: "Using a towel from House of Luf means packing for holiday in a smaller, smarter, and more stylish way. With so many different uses, you'll wonder how you ever lived without one."
Jp Outdoor Co. is an innovative parenting gear company. The CoPilot is the first product of its kind, combining true outdoor gear with everything you need to parent.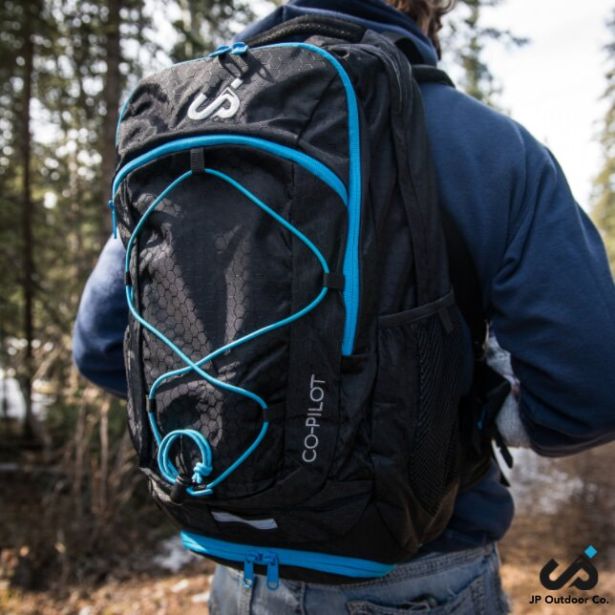 It's the first front-side baby carrier that uses a rugged outdoor day pack as the support system. It also serves as a discreet and supremely functional diaper bag. The CoPilot includes a built-in changing station (that can be removed when not needed), an easily accessible cooler compartment, and two removable food and clothing bags to make getting out the house a breeze. Designed by outdoor enthusiasts, the Co-Pilot ideal for taking your child on your next adventure.
SRP $189 – www.amazon.com/JP-Outdoors-Co-Pilot-Backpack-Solution/dp/B083C4NBZZ/ref=sr_1_1?dchild=1&keywords=jp+outdoor+co&qid=1618599599&sr=8-1
For their collection, "See the World you Create", Wires are using a bio-material derived from castor beans for both the 3D printed rims, and all sunglasses lenses, including a wide variety of colours: pink, blue, green, orange, brown and grey.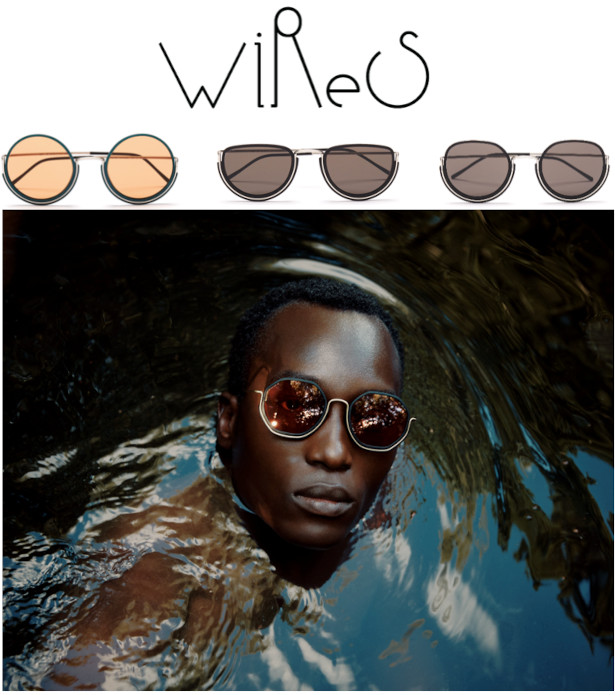 The first collection was handcrafted by a small team of artisans in Harare, Zimbabwe, using the African wire craft tradition. Wires are now handmade by a family of eyewear experts, in Northern Italy, using a stainless steel wire for the frames with a patented invisible hinge that allows them to fold.
Since inception, Wires Glasses has been on a mission to reduce plastic and material waste in the eyewear industry, through using 3D printing which is a zero waste manufacturing technology.

Men, shave off the years with the Beurer HR2000 Wireless Precision Trimmer: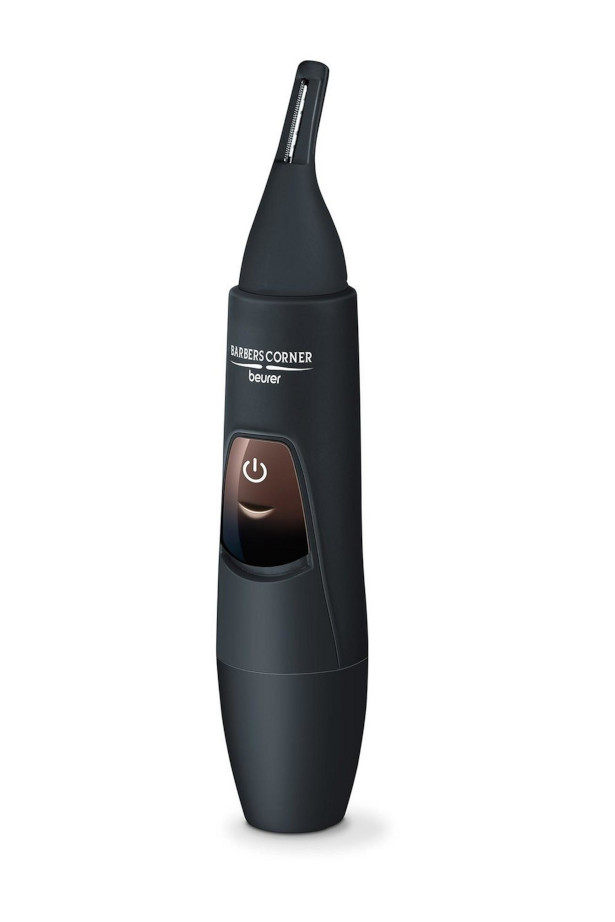 Facebook handle: @beureruk
Instagram handle: @beurer_uk
Twitter handle: @beurer_uk
Another great DIY solution from Beurer's Barbers corner range. Shape your brows, trim your nose hair, and keep unwanted ear hair out of sight with the HR2000 precision trimmer. Defines sharp lines and shapes to precision with help from the extra small head – allowing you to trim those hard-to-reach areas with ease. This trimmer will take years off the face so that you can enjoy a new confidence in your appearance.
The Beurer HR2000 is available from Amazon / Healthandcare RRP £16.99
to buy and find out more visit >> Holland and Barrett on https://www.hollandandbarrett.com/shop/product/beurer-barbers-corner-precision-trimmer-by-beurer-hr2000-60048303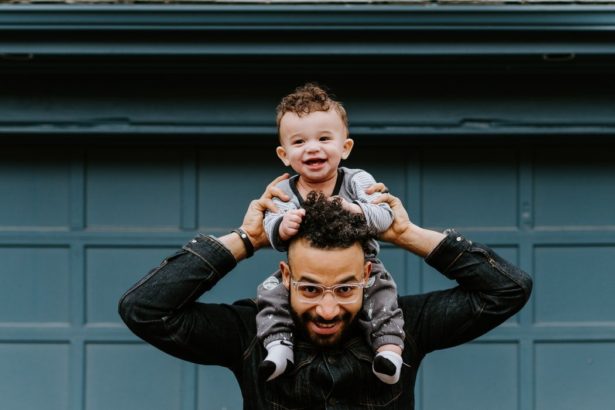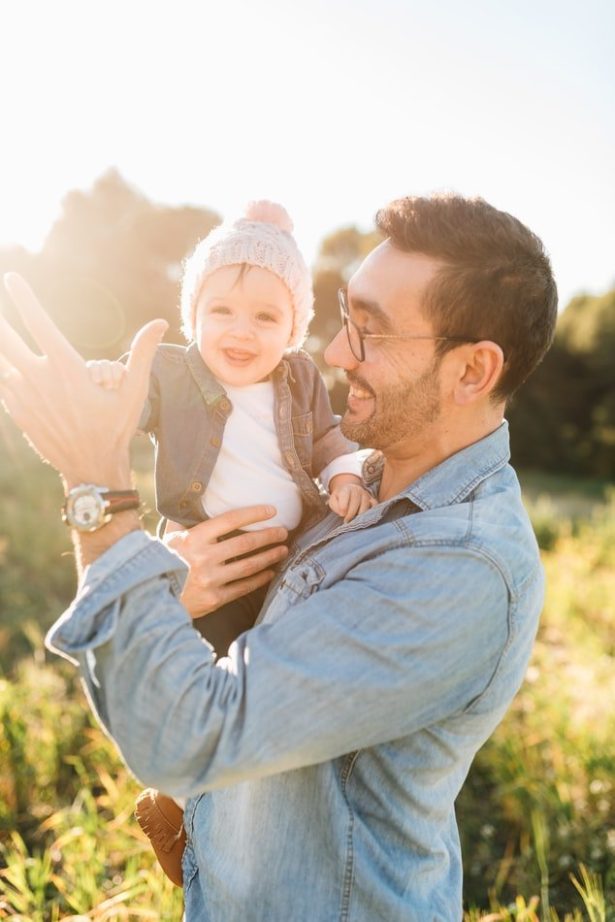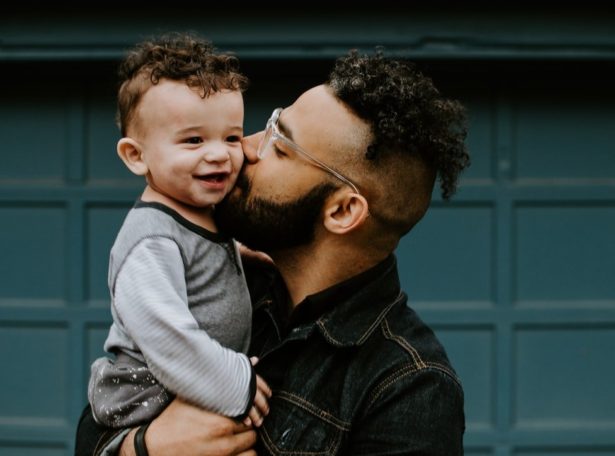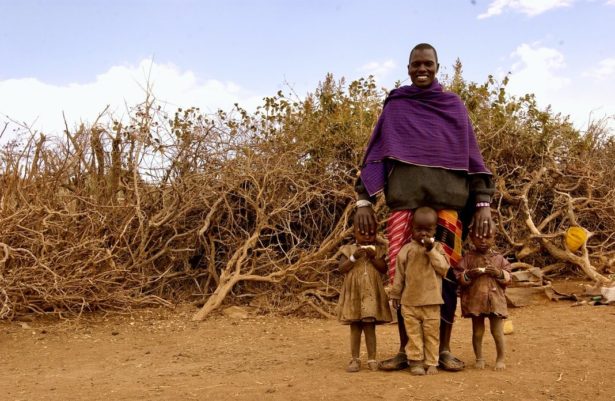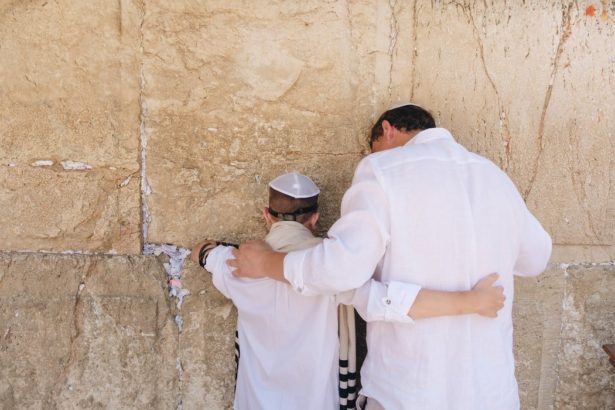 Daisy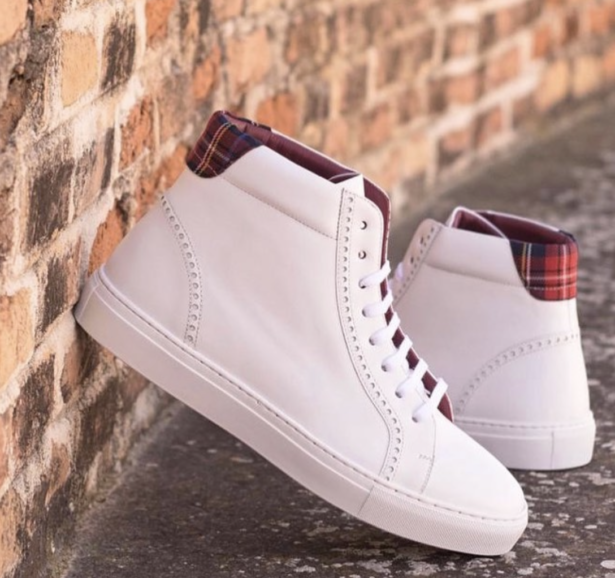 You can create your own personalised bespoke pair of shoes using the 3D design studio at family-run tailors Souster & Hicks, based in Woburn, Bedfordshire.
Don't worry if you live too far away from the shop – the platform can be used from the comfort of your own home too.
Shepherd Neame, Britain's oldest brewer based in Faversham, Kent. shop.shepherdneame.co.uk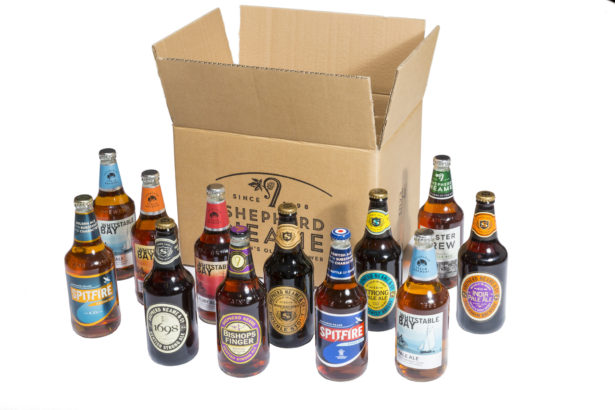 the Shepherd Neame bottled, canned and mini keg range offer ideal and fun gofts for Father's Day. All are vegan, and have been accredited by The Vegetarian Society, and make great Father's Day gifts.
Their products are available to purchase from their online shop (https://shop.shepherdneame.co.uk/), and at their Shepherd Neame Shop in Faversham, which reopened on April 13.
They have a number of collection boxes, including a popular pick and mix box, along with bar bundles available. There are also 5l mini kegs, and their newest product, Noughty Bear 0.5% IPA. This has just 70 calories.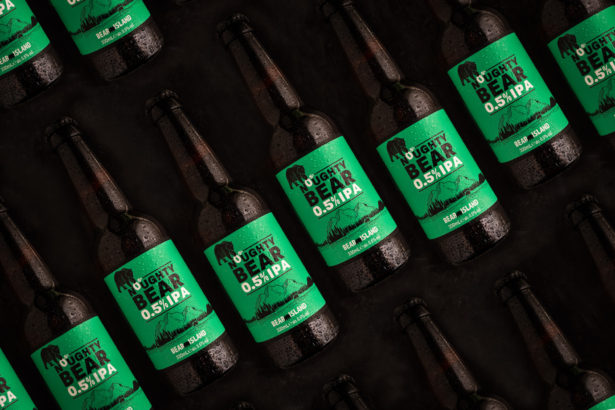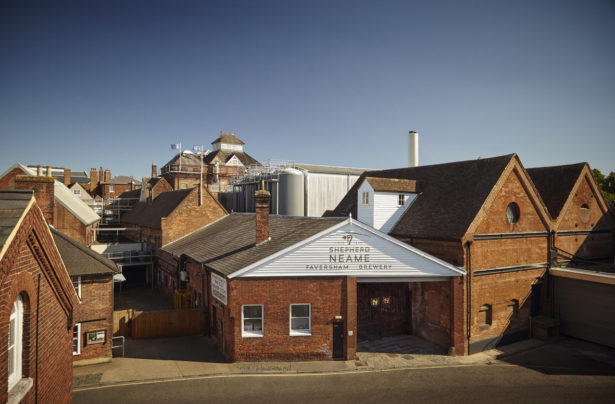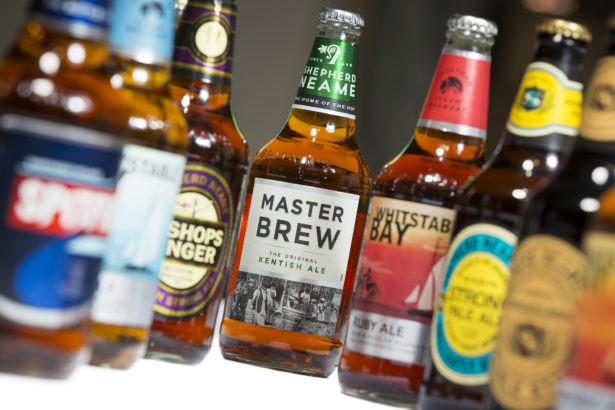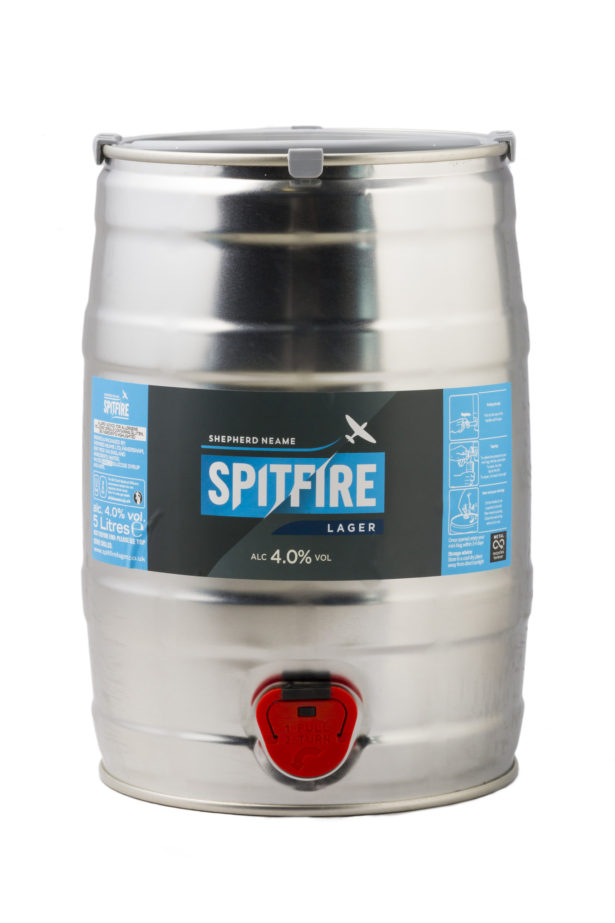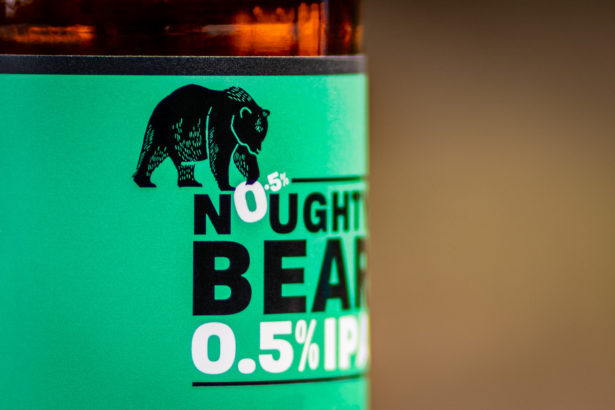 NEW!!!! & Really Works Well, LYNX Car Freshener…
Check it out! See more at :- www.lynxformen.com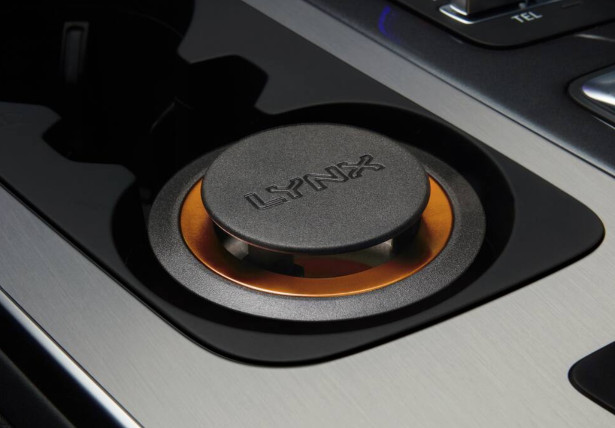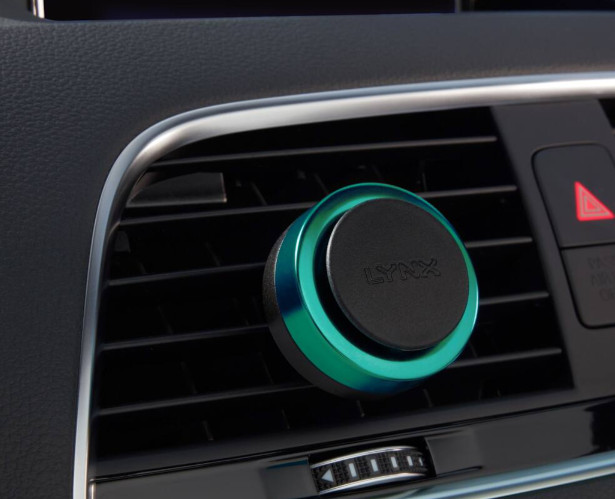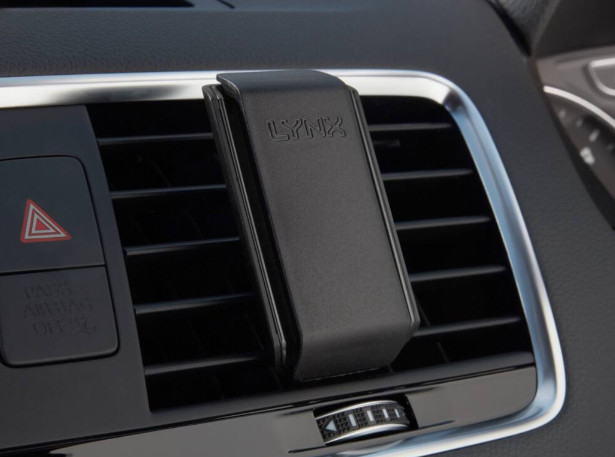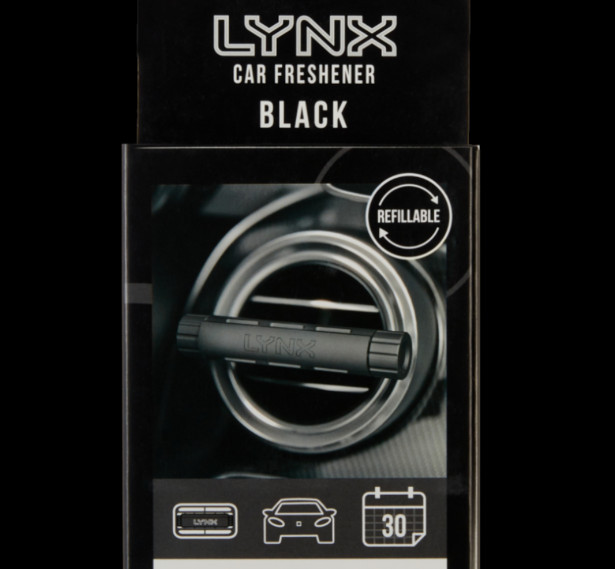 For Dads who love to game
Let Dad escape into another world with the latest Samsung Odyssey G9 gaming monitor which has completely reinvented the gaming experience. It brings together key elements of next-level gameplay: comfortable curvature, immersive interaction and perfect picture quality to provide the most immersive gaming experience yet. With a 49" curved screen, spellbinding HDR1000 resolution and 240Hz RapidCurve, the G9 is a revolution in gaming technology. The perfect gift for any gaming fan!
• Available on Samsung.com/uk for £1,279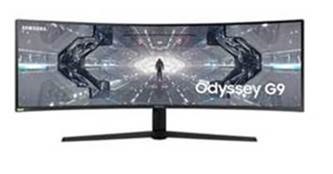 For Dads who want in on the action
With the Samsung QN900A, you can give Dad a TV viewing set-up like never before. Whether he's an avid sports fan or movie obsessive, the QN900A will have him covered. Bringing an immersive 3D audio experience with Object Tracking Sound PRO, as well as game changing picture quality with the Quantum Matrix Technology Pro, Dad will feel every moment as if he's actually there. Furthermore, with a big summer of sport coming up, its nearly bezel-less, stunning Infinity Screen brings the world's first edge-to-edge viewing experience – meaning you won't miss any of the action.
• Available on Samsung.com/uk. £5,999 for 65", £7,999 for 75" and £11,999 for 85"
For Dad's who want EPIC experiences
The Samsung Galaxy S21 Ultra 5G is perfect for Dads who love all things epic. Pushing the boundaries of what a smartphone can do, the S21 Ultra 5G pulls out all the stops for those who want Samsung's best-of-the-best. Capture stunning shots with the advanced 108MP pro-grade camera system which boasts 100x Space Zoom and enjoy hyper-fast speeds with 5G connectivity[1]. Samsung takes creative expression and productivity to the next level by bringing the popular S Pen experience to the Galaxy S Series for the first time, so Dad can unleash his creativity like never before[2].
What's more, with services such as Samsung Health, Samsung Pay and SmartThings, Dad can do everything from monitoring his health, buying his morning coffee with a contactless payment, and controlling his connected devices all from his phone.
• Available on Samsung.com/uk in Phantom Black and Phantom Silver from £1,149
For the Dads who wants to be ahead of the game
The Samsung Galaxy Z Fold2 5G delivers new foldable experiences for Dads who enjoy being on the cutting edge of technology. Its edge-to-edge Cover Screen and cinematic Main Screen combines solid design and expert craftsmanship with industry-leading new features, packed into an innovative foldable form.
With a complete and immersive content experience and seamless multitasking capabilities, Dad can open up to three app windows at once and enjoy hands-free streaming and calls using the free-stop hinge. This year, treat Dad to the ultimate productivity tool that he'll be always be thankful for.
• Available from Samsung.com/uk in Mystic Black and Mystic Bronze for £1,599
For Dads who like to get creative
With the Samsung Galaxy Tab S7 and S7+, Dad can enjoy the ultimate immersive tablet experience. Whether he wants to browse the web or catch up on the latest Netflix show on the crystal-clear display, the Samsung Galaxy Tab S7 range has it all.
What's more, Dad can enjoy expressing his creativity effortlessly through the Samsung Galaxy Tab S7 and S7+, from drawing and note-taking, to editing photos with the iconic S Pen. With quick actions, ultra-low latency, and Samsung Notes integration, it's the closest the S Pen has ever felt to an actual pen, providing the ultimate creativity experience. And when he's done, magnetically attach it to the back of the Tab.
• Available from Samsung.com/uk in Mystic Navy, Mystic Bronze, Mystic Silver and Mystic Black from £619 (Tab S7) and £799 (Tab S7+)
For the Dad who loves his music (and Active Noise Cancellation!)
Treat Dad to the ultimate sound experience, with the Samsung Galaxy Buds Pro. The new pro-grade technology enables immersive audio like never before, so Dad can be transported to another dimension. With intelligent active noise control, seamlessly switch between this and the fully adjustable ambient sound mode to let the outside in – or keep it out.
• Available in Phantom Black, Phantom Silver and Phantom Violet for Samsung.com/uk from £219
For Dads who likes to keep track
Help Dad keep organised and clued up whilst on the go with the Samsung Galaxy Watch3. He can check his schedule, keep track of his fitness on Samsung Health and pay for a morning coffee via Samsung Pay with just a tap, all from his wrist. With the Samsung Galaxy Watch3 4G[3], Dad can always stay connected, even without a phone. What's more, he can keep on top of health tracking with the new blood pressure and electrocardiogram[4] monitoring capabilities via the Samsung Health Monitor App.
• Available in Mystic Bronze and Mystic Silver (41mm) and Mystic Black and Mystic Silver (45mm) from Samsung.com/uk from £349
For Dads whose keys go walkabouts
With the Bluetooth powered Samsung Galaxy SmartTag, Dad will never lose his belongings again. Easily attach it to keys, bags, children's toys or anything that tends to go missing, to avoid turning the house upside down looking for lost items. Simply tap the ring button on SmartThings Find from your Galaxy mobile device and follow the familiar ringtone sound leading back to the missing item. SmartTag can even control various smart home devices with just a click of a button, so Dad can turn the lights off after he steps outside in case he's forgotten!
• Available from Samsung.com/uk for £29
THE GIFT YOU KNOW HE'LL LOVE THIS FATHER'S DAY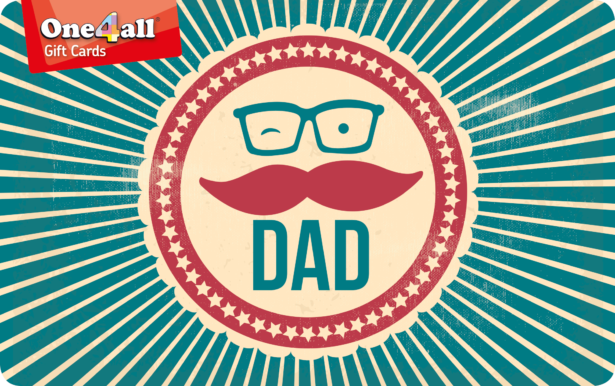 • The One4all Gift Card can be spent at more than 55,000 stores nationwide
• Gift cards can be loaded with any amount between £10-£120
• Retailers include Currys PC World, American Golf, River Island, Sunglasses Hut and many more
Most dads are pretty laid back when it comes to gifting. However, it can be impossible to find a wonderful gift that will really excite him.
Many dads will say they have everything they need and while this might be true, let's put the power into dad's hands so he can choose the perfect gift that he really wants, and that he probably, already has his eye on!
The One4all Gift Card is the nation's leading multi-store gift card that can be loaded with anything from £10 to £120, the perfect gift this Father's Day – whether dad is into tech or DIY, the gift card can be spent in over 55,000 stores nationwide including high street favourites such as John Lewis, B&Q, American Golf, Burton and Argos, to name just a few.
Fashion-forward dads will enjoy kitting out their wardrobe summer staples with a host of high street fashion retailers including Burton, River Island, Slater Menswear, Superdry and Sunglasses Hut.
Tech-savvy dads can muse over the latest technology with plenty of stores to explore. If making playlists is his thing, speakers and headphones would be the perfect choice. For the film enthusiast, TV's are available from a variety of technology retailers including Currys PC World, Carphone Warehouse, John Lewis and The Hut.
For sports fans and adventurers, One4all Gift Cards can be redeemed with retailers such as American Golf, Cycle Republic, Red Letter Days and Virgin Experience Days – meaning they choose their favourite activity and make some special new memories this Father's Day.
So where can I buy one? It's easy to find, even when restrictions are in place, either from your local Post Office, gift card stands in Tesco, Morrisons and Co-op stores nationwide and online at one4all.com.
Whether you still live with dad or he's further away, you can purchase a One4all Digital Gift Card and add a personal touch with a family photo or fun customised video message, making it a super special way to celebrate Father's Day – you can even send direct to his phone.
One4all Gamers' Favourites
If you know that dad has a specific interest or hobby, the One4all Favourites range shows you've given even more thought to what will make him happy!
With so many great consoles and games out there, it can be difficult to find the right one for dad. Eliminate the guesswork and give him the best ticket to the gaming world this Father's Day with a One4all Gamers' Favourites Gift Card.
With this great gift card, he can conquer the virtual world with new games, downloadable content and more. Gamers' Favourites can be swapped for an e-code on participating gaming platforms or used directly on the League of Legends website.
One4all Home & Garden Favourites
Is dad always working in the garden or making improvements around the house? From coffee machines to electricals, potting mix and flowers to home paints and DIY, One4all Home and Garden Favourites will keep him happily busy for hours!
One4all Favourites Gift Cards can be loaded with any amount from £15 to £100 and spent with a variety of popular retailers.
Easy to buy, pick up a Favourites Gift Card for dad from your local Post Office, gift card stands in Tesco, Morrisons and Co-op and online at one4allfavourites.com.
For more information, visit: one4all.com.
CANTERBURY LAUNCHES THE BRITISH & IRISH LIONS OFFICIAL KIT COLLECTION FOR THE TOUR OF SOUTH AFRICA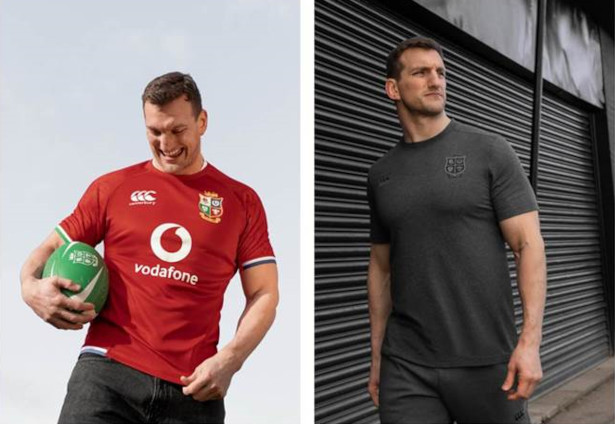 • Collection features full range of on-field, training and off-field products
• Includes the reveal of the Test Jersey, which will be worn by Gatland's side on the pitch in South Africa
• Canterbury also releases Stealth and Red packs, adding to their widest-ever range of Lions products for fans to show their support
NOTTINGHAM, UK. 21ST APRIL – Specialist rugby brand Canterbury has today revealed the full collection of kit for the British & Irish Lions which the team will take with them on the tour to South Africa. The new collection features a range of training and on-pitch gear, including the new iconic British & Irish Lions Test jersey which the Lions will wear when they take on the world champions.
With the Lions tour celebrating the best-of-the-best in British & Irish rugby, Canterbury's new range of products gives fans the opportunity to show their support for the team, wherever they are watching from.
The brand new British & Irish Lions Test jersey is made from a recycled polyester blend fabric and is the most advanced Lions jersey to date. With Canterbury's strongest ever neckline and its signature lightweight, breathable Vapodri+ fabric, the Test jersey has been expertly designed and is ready for the Lions to tackle the reigning world champions.
The sleeve features the unique Lions graphic design, the pieces of which come together to represent all those who have helped the players to reach the highest level of the game and achieve their success, creating one distinctive image. When the players take to the field, they will do so wearing this reference of those parents, coaches and other supporters who helped them become the player they are today.
To ensure that the 2021 Lions squad can step out on the pitch in South Africa with confidence that they're in the best kit possible, every element of the new Test jersey has been rigorously tested at all levels of rugby, ranging from grassroots to elite players and across the globe in different climates.
Alongside the Test jersey, Canterbury has also unveiled the Lions Stealth Pack, the first ever collection of Lions products in an anthracite colourway. Featuring tonal branding for a more subtle off-duty look, the range is for fans after a more understated piece of training apparel. Alongside this there is also an increased range of training and off-pitch product in the iconic Lions red to allow fans to recreate a Sea of Red on game day.
Simon Rowe, Global Head of Sports Marketing, at Canterbury, said: "We know that this year's Lions tour is going to be a series like no other, so it's only right that we could offer a better product range for both players and fans than ever before. The new collection of products means fans can get ready for the tour by getting their hands on the exact same kit the players will be wearing on pitch in South Africa.
"For the players, we've worked hard to develop a jersey that is going to hold up under the intense conditions of a Lions tour in the differing climates of South Africa, and we're really excited to see the players pull on the jersey and experience the performance benefits for themselves."
Warren Gatland, British & Irish Lions Head Coach, commented: "We know from our experience of the last tour that Canterbury kit is of the highest quality, and this collection is no different. I know the players are going to love every single piece of the range and I would love to see as many fans as possible supporting the team and helping us to create a 'Sea of Red' wherever they are cheering on from."
The latest range of product adds to the current collection already in market, which includes three times as many women's products as ever before and its biggest ever junior product range, all across a series of price points meaning there is truly an item for any fan who wants to cheer the Lions on this summer.
The full range of Canterbury's British & Irish Lions range is now available from www.canterbury.com.
15 Thoughtful Gifts for Amazing Dads
1. Kikkerland Chemistry Flask, £9.99 from Amazon
Cleverly disguised as a fascinating book on the chemistry of liquor, this case from Kikkerland opens to reveal a sleek stainless steel hip flask. Engraved with an alcohol chemical structure, the flask has a brushed finish and a screw on captive top.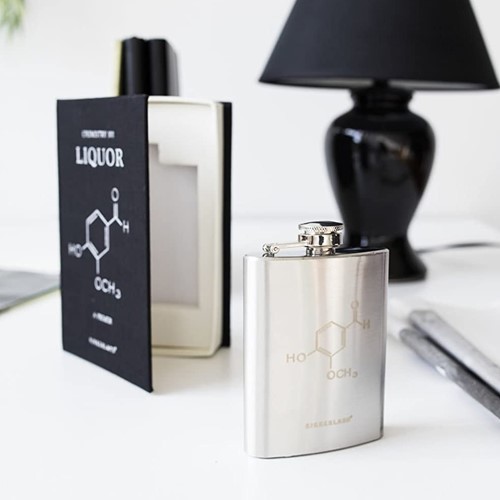 2. Kikkerland Oil Jug Tool Kit, £19.81 from Amazon
Always on the go mending things and never having your tools on you? Well we have the perfect solution for you with the Oil Jug Tool Kit from Kikkerland. It's fun as well as being super practical!
This is a perfect gift for anybody who likes to think of themselves as Bob the Builder!
3. Alexander Solid Cologne, £19.99 from Solid Cologne
The Perfect addition to your grooming routine. Made with natural ingredients and oils. This skin moisturizing cologne includes beeswax, shea butter and jojoba oil.
Alexander solid cologne allows you to travel and apply at will. You are able to smell good and keep fresh as well as keep your skin hydrated, soft and protected, all from the convenience from a small sliding tin.
Simply rub or scrape small amount of cologne and apply directly on to pulse points (hands, wrists and neck).
4. Kikkerland Gentleman's Beard Tin, £7.14 from Amazon
Keep those good looks going anytime, anywhere – with Gentleman's Beard Tin. You're on the go, whether it's work or play and Gentleman's Beard Tin has all you need to keep you looking dapper 24/7. With its stainless steel trimming scissors, 10 ml of beard oil, and double-sided pear wood comb, you'll have all you need for grooming in a reusable tin.
5. Kikkerland Galileo thermometer, £25 from Jarrold
Wonder at the beauty of science, colourful globes rise and fall according to the temperature. Metal tags tell both Celsius & Fahrenheit, Glass globe rests securely on handsome wood base, Balls rise or fall according to the current temperature, Dimensions: 100mm x 80mm diameter, Beechwood base, glass, steel, oil, alcohol.
6. Kikkerland Old And Wise Pen Set, £7.99 from Stanfords
The Old & Wise Pens Set by Kikkerland comprising of 2 black ink biros. The set features two different types of classic walking stick designs, complete with wooden handle contrasts and silver decorative collar. Made of plastic and metal.
7. Taskmaster The Board Game, £19.99 from Smyths
Based on the BAFTA winning Channel 4 TV show hosted by the mountainous Greg Davies and his assistant Little Alex Horne, Taskmaster the Board Game brings the very essence of this popular show to the comfort of your own home.
Compete with your friends and family in a series of ludicrous tasks to be crowned Taskmaster Champion. Judge or be judged. It's time to summon your inner Taskmaster!
8. Kikkerland Bird Multi Tool, £9.40 from Amazon
This helpful bird's beak is a stainless steel phillips head screwdriver, her plumage is durable beachwood, and her 3mm and 2mm allen key feet and 6mm, 5mm, and 4mm tail-feathers are always at your service.
9. Kikkerland Desktop Table Tennis, £10 from Kikkerland
Are You Bored? Forget the teddy bear and get your pocket table tennis. The set includes two bats, a ball and a sucker net, where you can put a piece wherever you like.
10. Kikkerland Invisible Playing Cards, £7.99 from Amazon
A set of playing cards, printed on transparent PVC. Most of the card is see through, only a small part has the design printed on it. The cards are 4 x 2.75 inches, and they are supplied in a smart PVC box. The cards are waterproof, so they are very handy for the beach, or any other humid or damp location.
11. Kikkerland Table Top Bowling Game, £19.99 from Waterstones
This Kikkerland tabletop bowling game will test your skills and finesse with this compact bowling game. Includes weighed down pins, and bowling balls that have a stainless-steel ball inside.
12. Kikkerland Table Top Curling Game, £12.99 from Cotswold Trading
Have you always wanted to have the famous curling game in your home but never had the space? Well look no further then Table Top Curling Game from Kikkerland. You can have hours of fun practising your curling skills without taking up loads of room; as all you need is your table top and you're ready to play.
13. Kikkerland Bike Repair Kit Tin, £20.70 from Trouva
Hey, smooth rider! Toss this handsome Kikkerland Design bike repair kit tin in your backpack whenever you head out on your bike and you'll be prepared for anything. AWESOME.
14. Kikkerland Sneaker cleaning kit, £12 from Sublime
Keep your kicks looking fresh! Kit includes 1 beechwood handle bristle brush, 1 easy erase sponge, 1 microfiber cloth and 10ml cleaning solution.
15. Kikkerland Bar Compass, £13.20 from Amazon
The Bar Compass is the must have accessory for any bar cart. Its slim, stainless steel design rotates to reveal 16 different drink recipes right down to the type of glass, method & garnish. Simple to use, attractive to display.
My Mini Maker provides craft kits with everything you need to just get making. It's a great alternative to a screen, so you can make lasting memories with your children. Their Father's Day Mini Kit comes with everything you need to make a personalised Father's Day card and two superhero masks – perfect to show Daddy how much of a hero he is.
They also do themed monthly craft kits that come with four activities and simple instructions to make sure the activities are stress free. Their activities are designed by an early year's professional, with 20 years' experience, to ensure they are age-appropriate. And buying is super flexible with craft kit bundles, subscriptions or one-off options.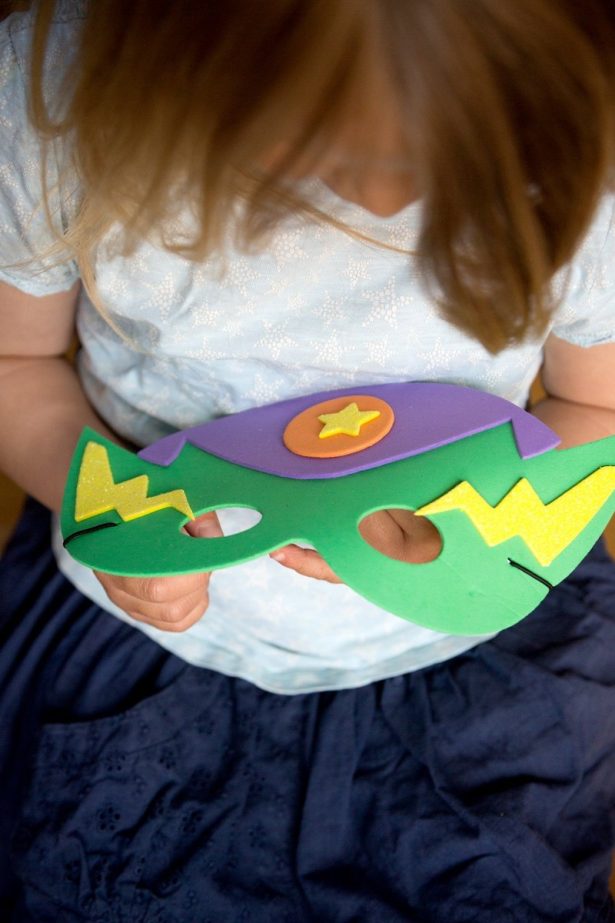 The activities help children practice fine motor skills such as cutting, gluing and threading, as well as helping develop children's concentration. The sensory tray element helps expose children to different textures and develop their imaginations through play.
As a parent I know crafting with children can be intimidating. You find an idea and then realise you've run out of glue or don't have enough goggly eyes. My Mini Maker take the hassle out of crafting providing you the idea and all the ingredients to make it successful. Plus, they ensure that the activity will be fun for your children as they test them all at home with their 3-year-old son.
"My Mini Maker is a small business set up by parents for parents, nothing makes us happier than seeing our customer's children having fun showing off their creations. We believe that children learn best through playing and we know how much our own children love trying new things, being artistic and having our undivided attention." Nicola Battey, co-founder and mum of two.
But don't just take their word for it, a regular customer said, "These boxes are amazing!! Everything is included which just makes life so much easier. I'm not a very crafty person, so ordinarily wouldn't know where to start, but having everything there with really simple instructions has been so helpful."
To find out more about this month's theme and activities visit www.myminimaker.com. For more crafty activities follow them on Instagram @myminimaker.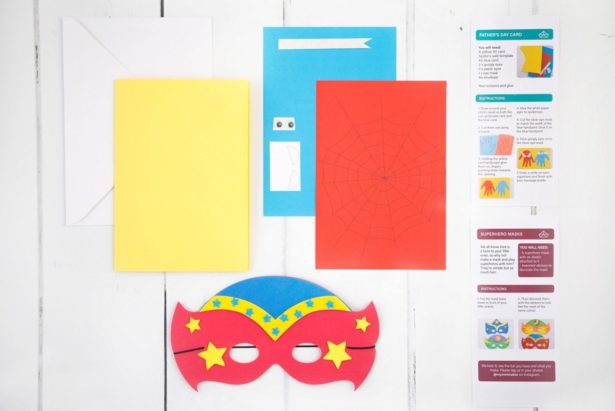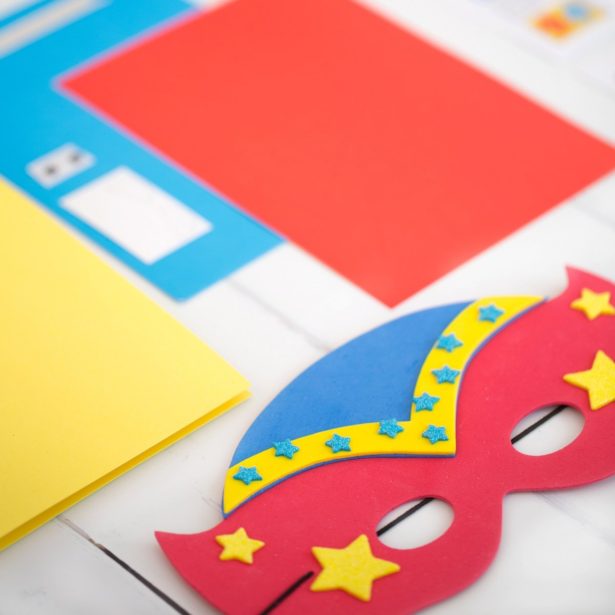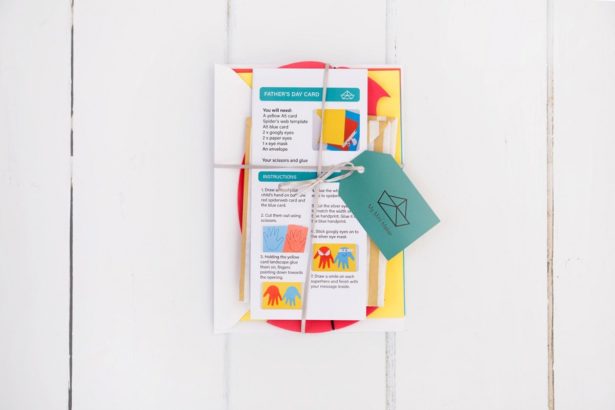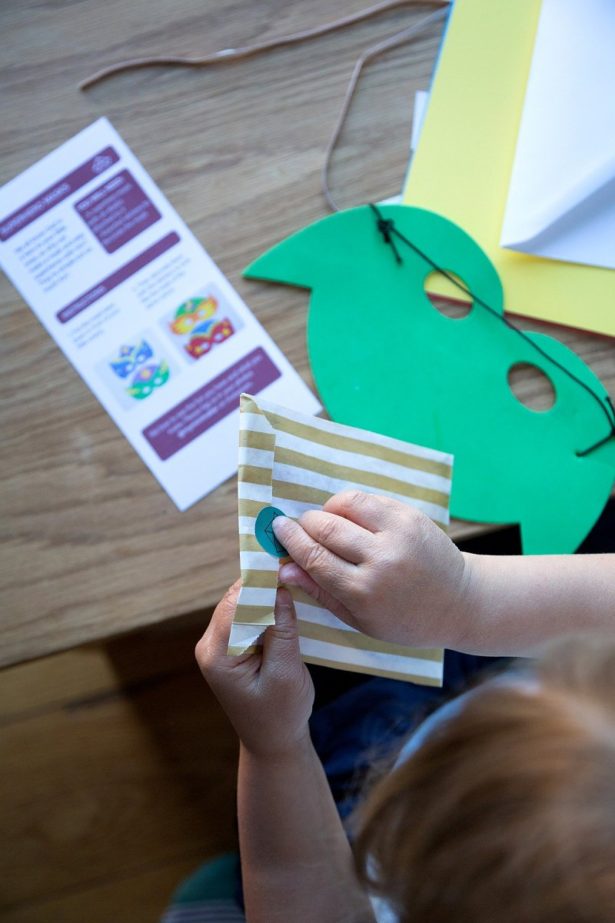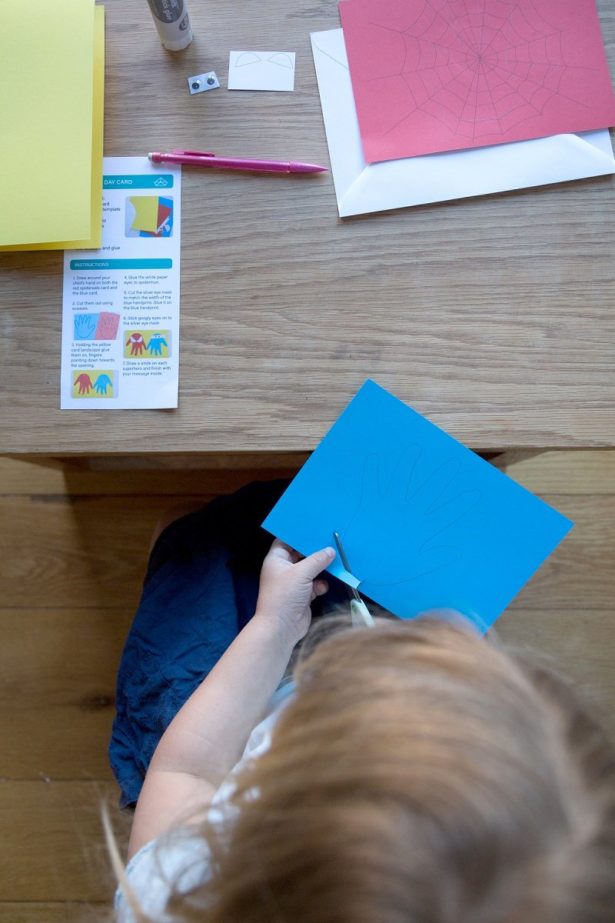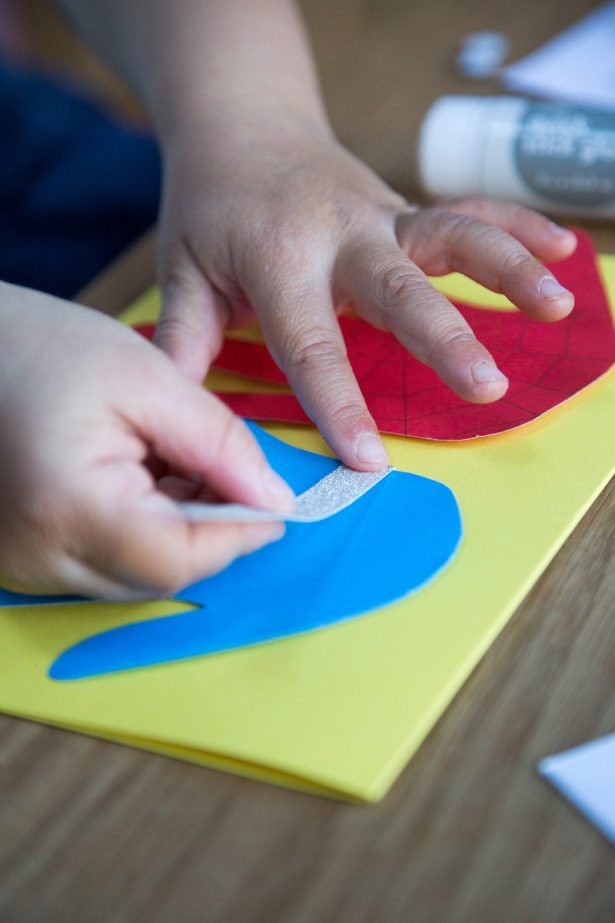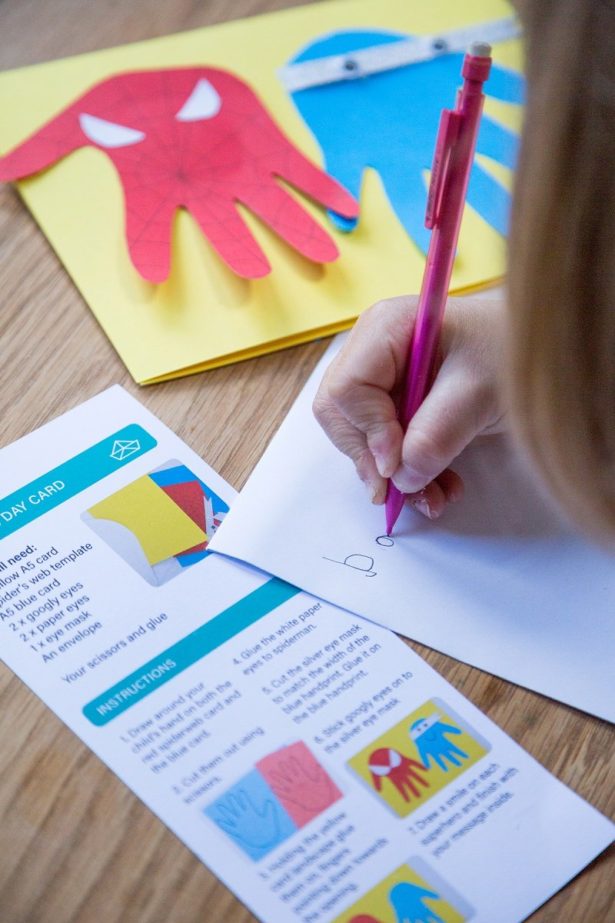 Chuckling cheease have an amazing selection of Father's day themed cheese, beer and fine food hampers – something to suit every dad! chucklingcheese.co.uk
You're not old, You're Vintage – One of our most popular, perfect for dads and grandads!
Vintage Cheddar – Includes a 3 and a half year old Cheddar with a bite, Black as Coal Charcoal Cheddar – a popular cheddar infused with edible charcoal and Strongest Cheddar – a 2 and half year old cheddar with an intense tangy flavour. These cheeses are accompanied by Batemans Vintage Ale [special limited-edition beer based on a 40-year-old barley wine] along with irresistible pork scratchings, Pipers crisps and another cheeky comedy tipple.
– chucklingcheese.co.uk/cheese-gifts/cheese-hampers/vintage-hamper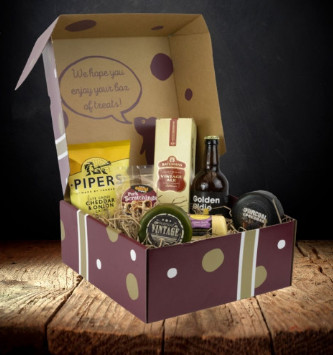 Dad's The Best – Treat your Dad, Step Dad or the man you look up to in your life to this lovely box of treats that he won't be able to resist! A selection of 2 cheeses, a chutney, crackers and 2 mini 5cl bottles of Rum & Whisky.
– chucklingcheese.co.uk/cheese-gifts/cheese-gift-boxes/fathers-day-gift-box-cheese-rum-whisky-present-dad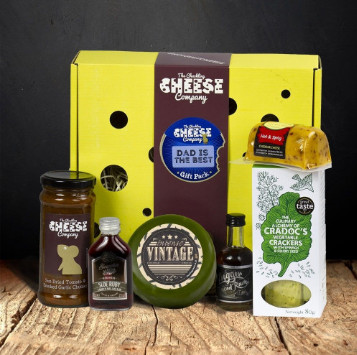 Comedy Beer Set – Choose from over 20 beers in this trio gift set.
– chucklingcheese.co.uk/beverages/traditional-craft-beers/3-comedy-beer-gift-box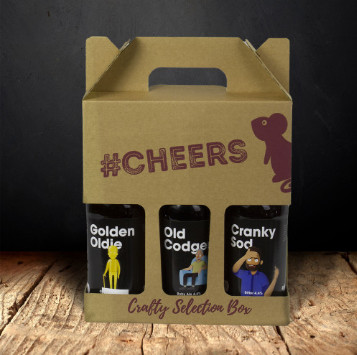 They have more such as Build Your Own Hamper – chucklingcheese.co.uk/cheese-gifts/cheese-hampers/bespoke-5-cheese-hamper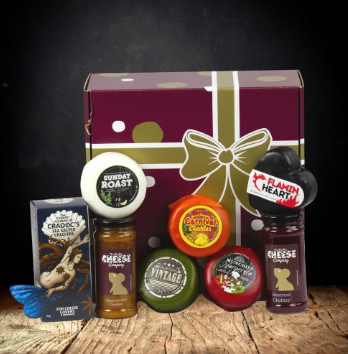 DISCOVER SA'S HIDDEN WINE GEM, TEMPEL WINES!
– Tempel Wines, where the grapes do the talking! –
Despite the well-publicised challenges the local industry faces and arguably the most impacted wine industry in the world by Covid-19, South Africa continues to make the best wines in its history. Tempel Wines is proof in a bottle that local is lekker with their wine range tale.
"Every winery has a story to tell about its history and about its wines. At Tempel Wines, we are looking to create a story in each of our bottles. Our philosophy is to let the grapes do the talking," says Tempel Wines Owner, Tom Heeremans.
A hidden gem, set against the spectacular backdrop of the Paarl Mountains on the Berg River, Tempel Wines tells a compelling story of high-quality selection of hand-crafted wines on offer. The winery makes modern wines with minimal intervention using classic crafts and sustainable practices to keep farming as natural as possible.
Adds Tempel Wines Winemaker, Neil Marais: "We take great care to select only the best cultivars and rootstocks given the climatological circumstances and different soils at our vineyards. We create modern wines that reflect the character and soul of the region with minimal intervention, using classic crafts."
Previously known for Pinotage, Tempel Wines world-class vintners have since shifted their attention to Mediterranean cultivars, including Cinsaut, Shiraz, Mouvèdre, and 2019 new additions Grenache and Tempranillo. Each bottle is infused with the unique character of the region and wine names that have gravitas, humour, intrigue, descriptiveness, and emotional resonance:
SORGVRY: "Without Worries"
SKEMERDANS: "A Dance At Sunset"
OOGWINK: "Wink Eye" (a bit spicy and seducing like the Shiraz varietal)
SKOONSKIP: "A New Start"
TYDSAAM: "Slowly" (as this is a wine to age)
Newly revived since the vineyard's takeover by Heeremans in 2017, Tempel Wines has become a boutique winery with a difference. Since the beginning, the winery has had a strong sense of connection to its local community. A vegetable garden including pumpkin, butternut, tomatoes, fennel, onion, capsicum, leek, celery, zucchini, cucumber, squash, cabbage, etc. has recently been established to supply vegetables to the staff and to help the local community push through these difficult times, namely the Magda's soup kitchen in Paarl.
Like a painting – the composition or structure evoke a certain emotion in every moment. It is with this intention the Tempel Wines cellar is a unique experience in itself for visitors to the estate. Boasting authentic art from some of the finest South African street artists on the walls and fermentation tanks, the winery gives local talent in the arts a global stage with visitors to the wine estate. To date Tempel Wines has commissioned works by Falco, Nardstar and Conform in the Western Cape. Future plans include collaborations with more artists from around the country.
Since taking over, Heeremans has improved the product portfolio, repositioned the brand and opened market opportunities in the UK, Belgium, Germany and Switzerland. With the growth in online sales, deliveries and cellar direct, the winery has a post positive outlook on the local and international wine market.
Wine lovers can purchase Tempel Wines range on www.tempelwines.co.za/ or join Tempel Wines Club and immediately receive 10% discount with free delivery at every purchase PLUS exclusive invitations to our wine tastings.
The beautiful estate also plays host to a modern B&B still rich with its historic Cape Dutch charm. Tempel Wines invites South Africans to visit and enjoy a view of either the scenic vineyards or picturesque Paarl Mountain from a private terrace.
Wine is meant to be unearthed and uncovered, and Tempel Wines is a mystery ready to be unravelled!
For more information, visit www.tempelwines.co.za/
Are You Thinking of what gift to get for your Daddy this Father's Day… Look at this wonderful range which includes a rugby theme and is such high quality which is exactly what he deserves for being such a positive role model. lazypheasant.com
Lazy Pheasant is a distinct mix of bold vibrant colours and neutral tones giving a contemporary feel to the traditional country style……for 'Country Inspired Lazy Living'….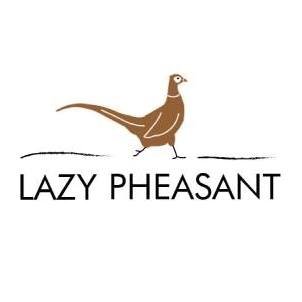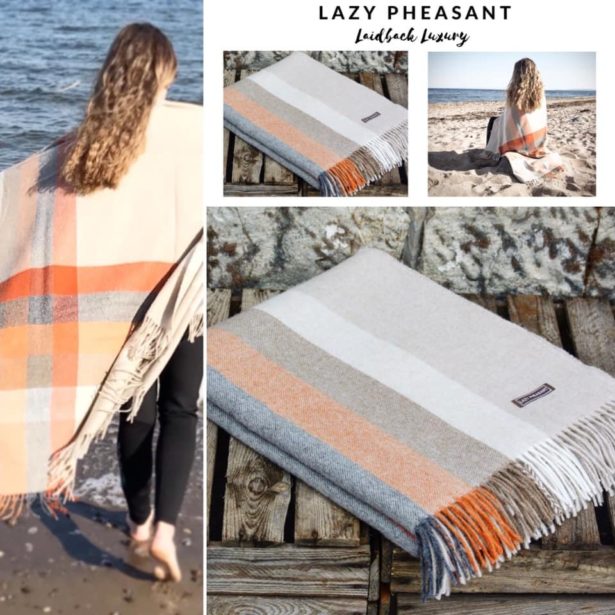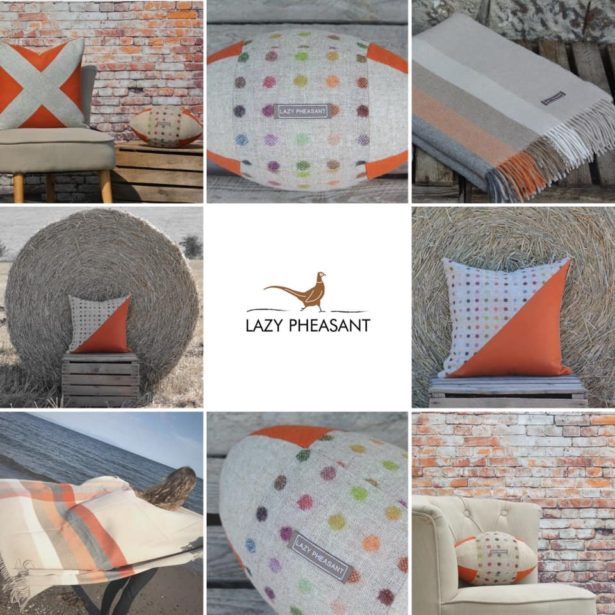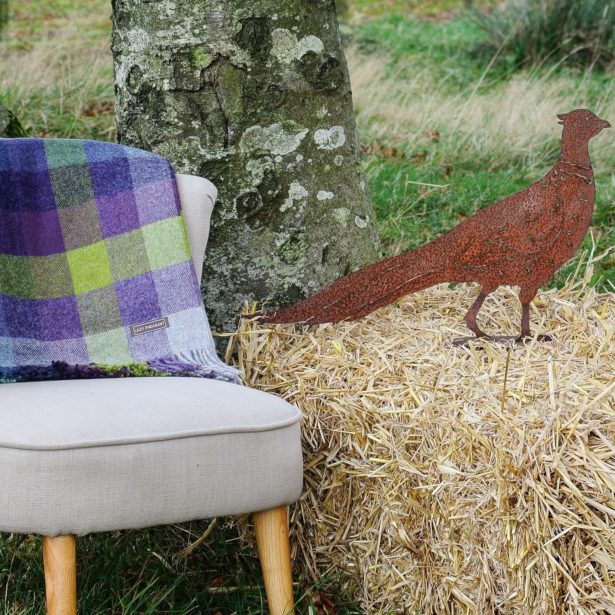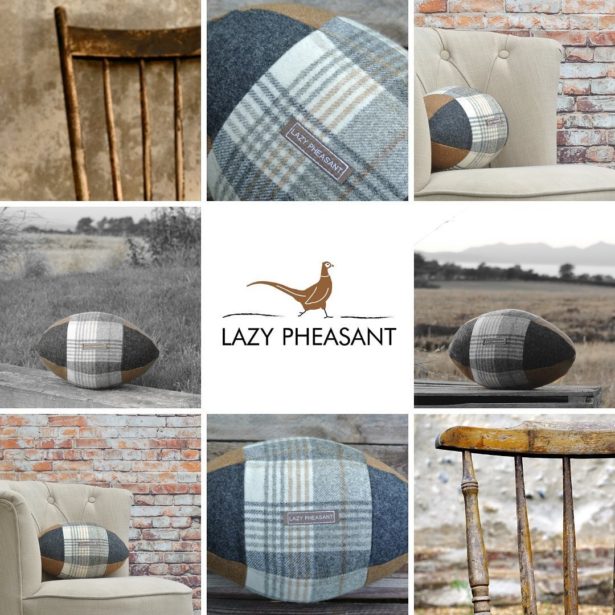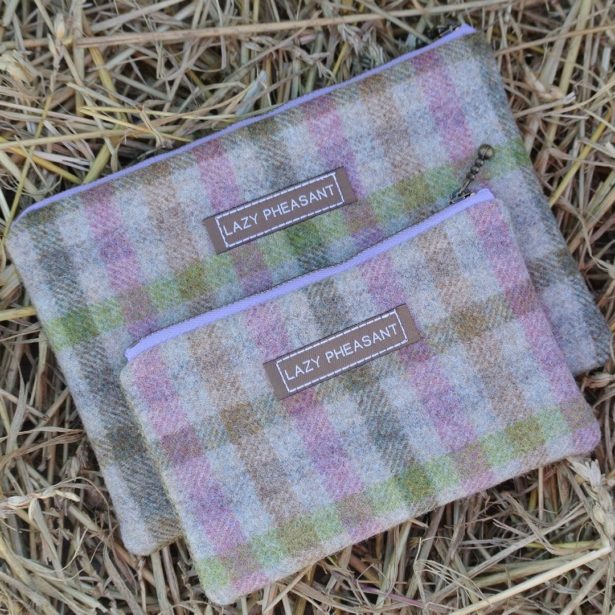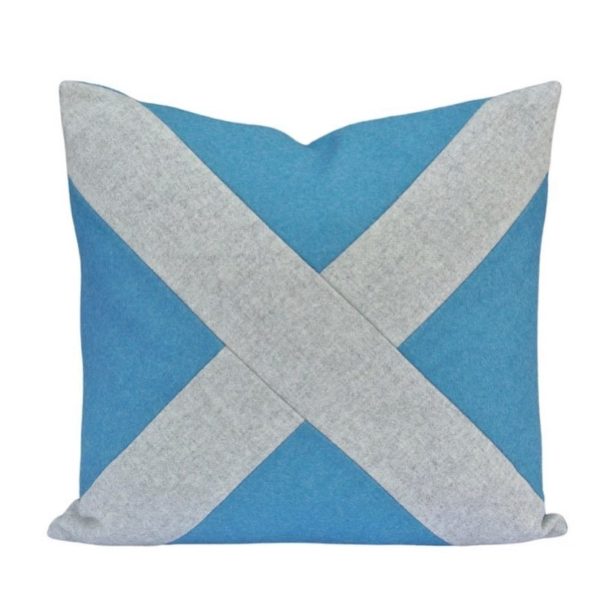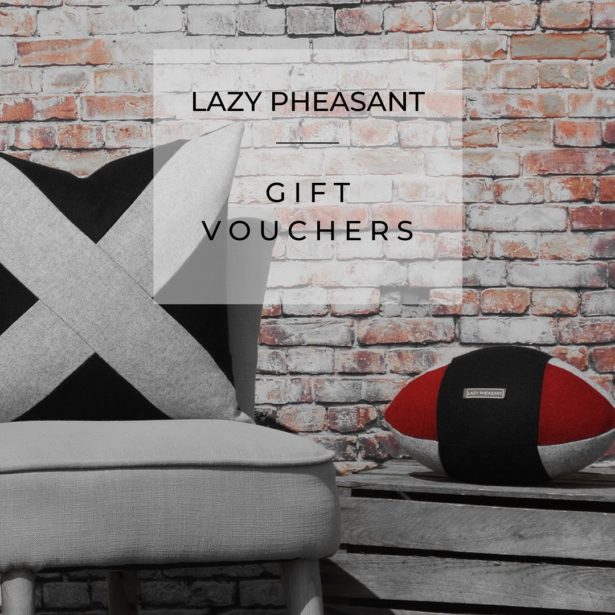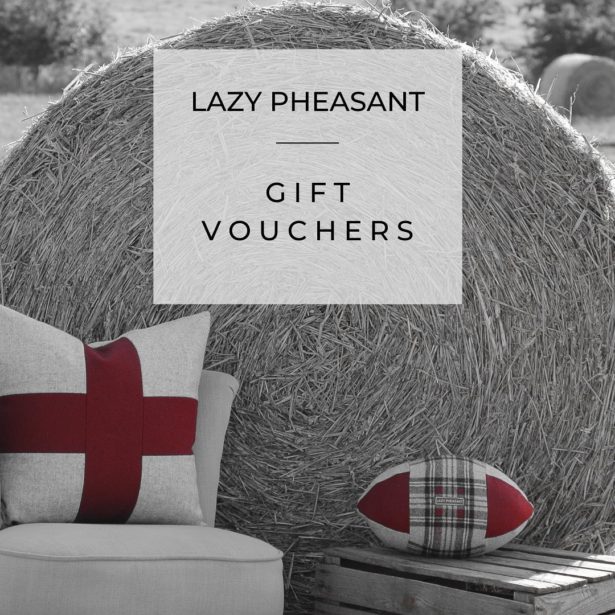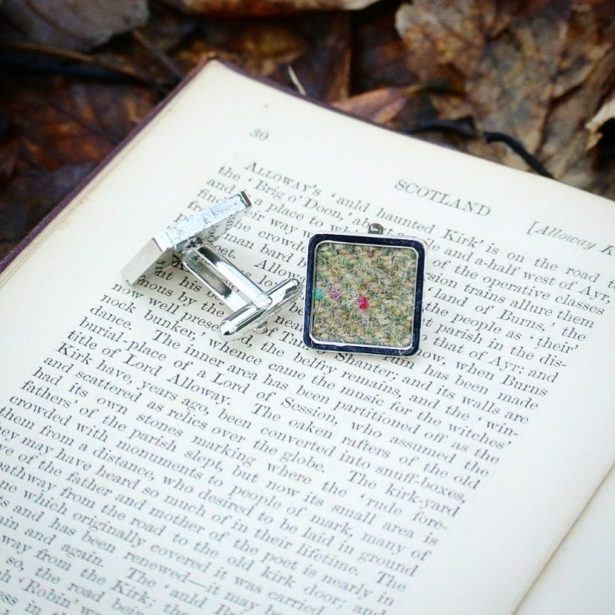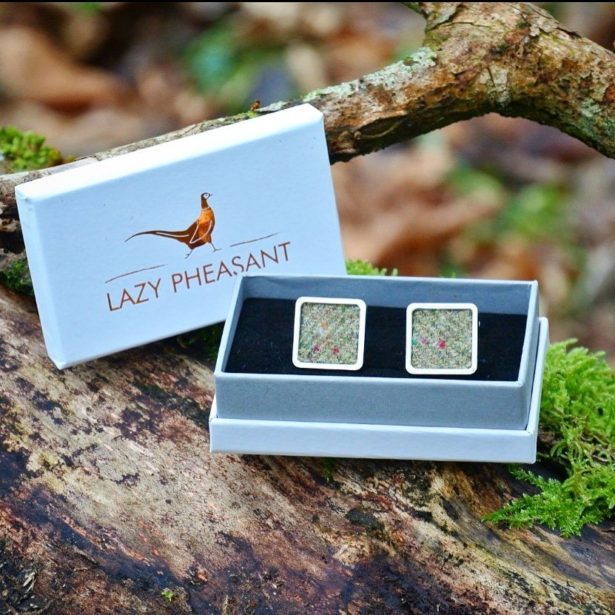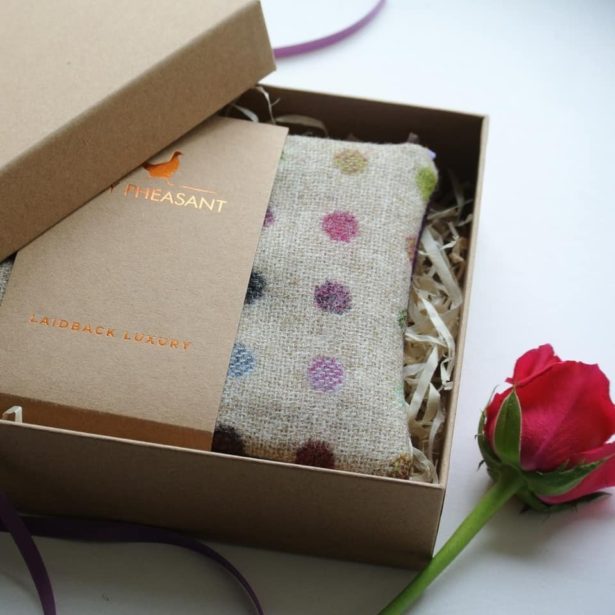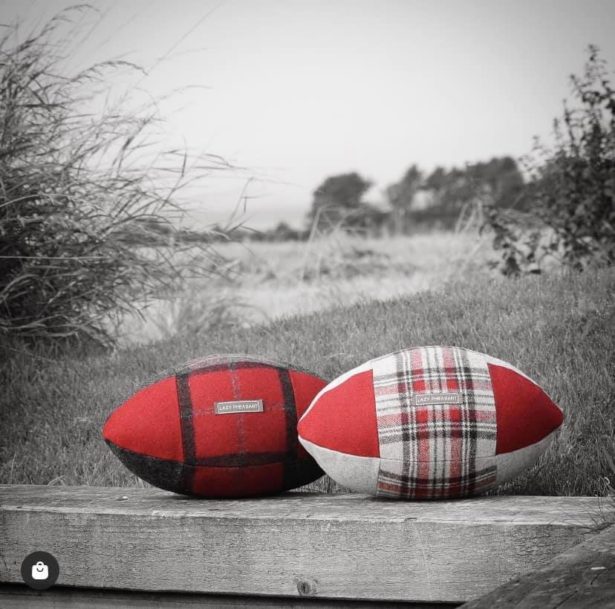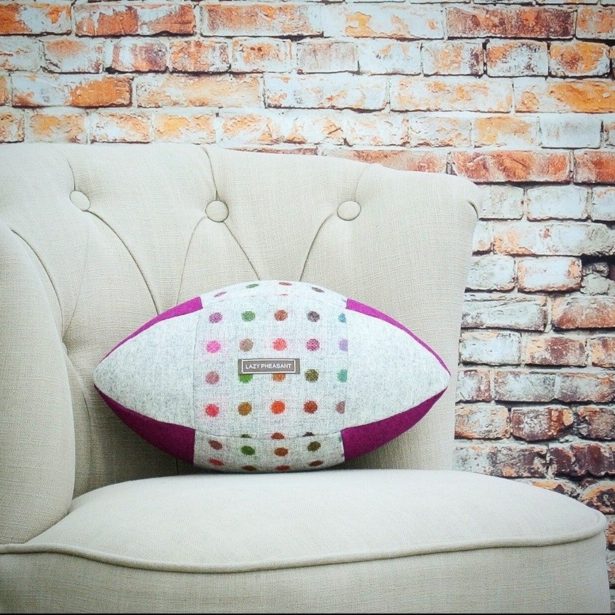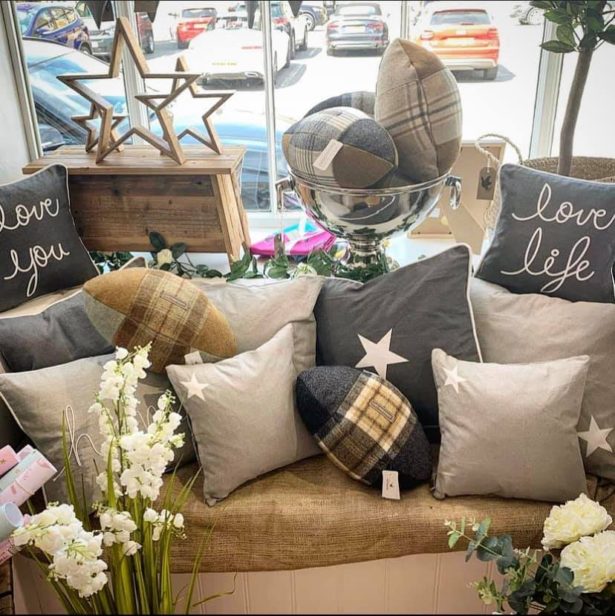 Made from Econyl, circular eyewear brand Coral Eyewear is committed to revolutionising the luxury eyewear industry with its collection of premium frames crafted from discarded fishing nets and fabric scraps. Their offering for SS21 includes trends which never go out of style such as cat eye and aviators, all featuring UVA/UVB polarised lenses and available in range of colours from both men and women. Prices range from £180-£210, with an additional price for prescription lenses. www.coraleyewear.com/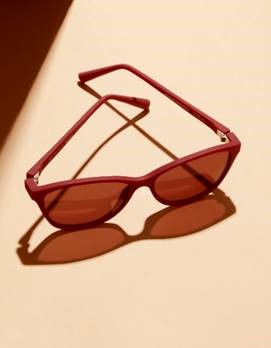 BLUNT is the luxury and sustainable umbrella brand turning an ordinary, everyday item into an extraordinary and aspirational experience. Thanks to the unpredictability of the British weather, investing in a top-quality umbrella is an essential but often overlooked purchase contributing to billions of umbrellas ending up in landfill every year. To combat this, BLUNT have combined super engineering, beautiful design and unique and patented performance technology to ensure they last the test of time. BLUNT is the strongest, most aerodynamic and protective umbrella brand on the market, and has been tested under extreme conditions including winds of up to 70mph. BLUNT umbrellas are built to last and unlike other umbrella brands they are committed to a "repair, not replace" ethos – meaning all umbrellas can be fully repaired at retailer partners worldwide. The brand is also renowned for its collaborations with like-minded brands, artists and designers such as Karen Walker, Jordan Debney and Studio Jasmin.
All styles are available in a choice of colours and available from bluntumbrellas.co.uk/ . Prices range from £59.99 – £109.99.
Generation Distillers and Spice Drops® Bring Out the Best in Each Other
Holy Lama Spice Drops® has joined forces with Sussex based craft gin maker, Generation Distillers to create a range of limited edition aromatic gins.
Generation Distillers has added a selection of Spice Drops® to a classic London Dry Gin after distillation and created something genuinely different and new. When using Spice drops to flavour the gin, there is no artificial flavour, colour or sugar added, as is often seen in many flavoured gins which taste sweet. Instead, they provide intense natural flavour which accentuates the spices and botanicals in the base gin, adding to their intensity.
With the classic botanicals in gin including cardamom, black pepper and coriander seeds, the connection to India and the 'Land of Spice' is deep seated and perhaps explains why Spice Drops®, which are made in Kerala, work so well with it. The raw ingredients used in Spice Drops® are grown by local farmers in the region and are of the highest quality. The extracts are so concentrated that only a few drops are needed to add intense natural flavour and aroma, while the unique extraction process that has been perfected over a 20 year period, retains the natural goodness of the fresh herbs and spices too.
All three gins are available online from www.holylama.co.uk. Choose from:
Chai Spices Craft Gin 40% ABV 200ml £20
Delicious Chai Spice Drops® add a warmth to the palate as the distinctive spiced clove flavour and aroma soften the gin to a smooth finish. Stunning when mixed with tonic and also great with ginger ale.
Cardamom & Lemongrass Craft Gin 40% ABV 200ml £20
The subtle flavour of Lemongrass Spice Drops® sharpens the citrus in the gin while the Cardamom Spice Drops® accentuate the cardamom already present creating an intense, yet clean flavour. Delicious with tonic but ginger ale softens the flavour, giving real balance.
Turmeric Craft Gin 40%ABV 200ml £20
The natural Turmeric extract colours this gin with a slight orange hue. The flavour of the turmeric is clearly evident in this gin as it works with the other natural spices and botanicals; you can almost convince yourself you're doing yourself some good! Great with ginger ale but tonic really lets the flavour of the turmeric shine through.
All three varieties are available from www.holylama.co.uk for £20 but if you're struggling to decide which of these fantastic gins to try, why not give all three a go and buy a Collection Pack for £58. A perfect Father's Day gift!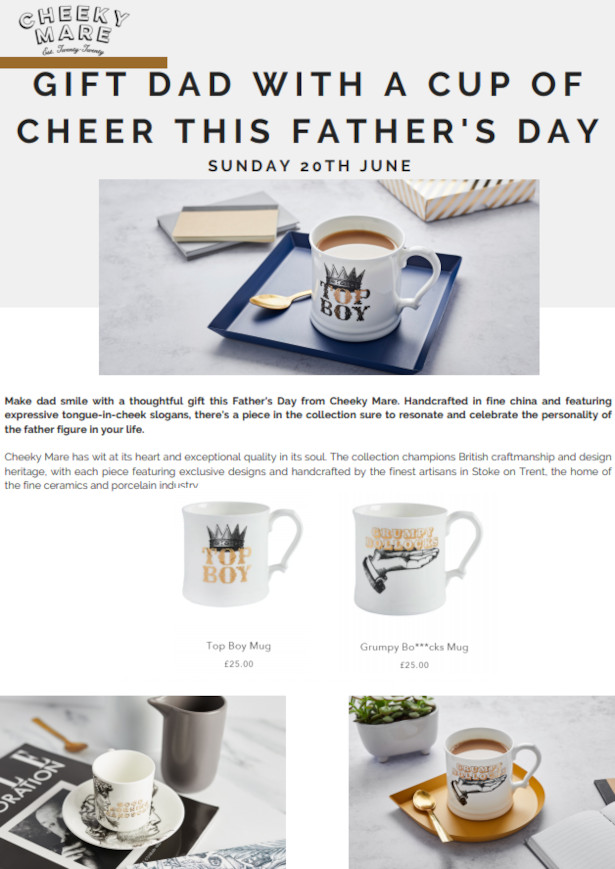 Where do all Good Honeys go? Honey Heaven!
Honey Heaven exclusively sources small, artisanal Hungarian beekeepers to provide their range of outstanding Organic honeys. The pristine Hungarian countryside is an area of natural beauty, unspoilt by pollution and pesticides with stunning landscapes, criss-crossed by a network of springs and rivers, untamed Acacia forests and lush wild-flower and lavender meadows which the bees call home. The organic honey they make is extracted using traditional methods which are sustainable and work in complete harmony with nature.
Honey Heaven was established in 2015 by brother and sister team, Robert & Silvia Mocsari who were keen to share the incomparable honeys of their homeland. Brought up on these, together with a knowledge of the medicinal benefits of herbs and spices passed down the generations, the range of 10 organic honeys on offer reflect this wisdom and passion for health-giving, natural products that taste great.
Honey has been used as a folk remedy for thousands of years but most of the honey found in grocery stores is pasteurized, a process which destroys many of the beneficial nutrients. In contrast, organic honey is packed full of healthy compounds including amino acids, antioxidants, enzymes, vitamins and minerals. Honey Heaven has used this as the base for all their honeys and then blended a raft of herbs and spices to give them a health and taste impact second to none!
Treat the dad in your life to a gift set of three of Honey Heaven's fabulous honeys presented in a sustainable jute bag £33 from www.honeyheaven.co.uk:
Honey Heaven Organic Honey with Bee Pollen and Propolis 400g
This unusual honey combines irresistible, natural premium Organic creamed honey with extra bee pollen and propolis to create a stronger flavour than honey alone. It's perfect on toast, with tea or coffee and just a spoonful will satisfy the sweetest tooth!
Bee pollen is the bright yellow mixture of pollen, bee saliva, and nectar we see the bees carrying in sacs on their legs, while propolis is a sticky greenish-brown product the bees use to coat their hives. It is made from bee saliva, beeswax and sap. Both bee pollen and propolis are reported to have various health benefits including boosting liver health, reducing stress, strengthening the immune system and relieving inflammation.
Best of all it tastes great, so what's not to like!
Honey Heaven Organic Honey and Ginger 400g
In this premium creamed honey, the distinctive heat of raw ginger contrasts deliciously with the sweetness of the honey.
Enjoy on toast, add to a ginger cake mix or try it as a topping for ice cream! Of course, ginger and honey are renown as a remedy for coughs and colds. If you feel the sniffles descending, melt some Honey & Ginger Honey in hot water with a dash of lemon for a tasty natural elixir.
Life will seem better – guaranteed!
Honey Heaven Ceylon Cinnamon and Organic Honey 400g
Cinnamon and honey is a pairing made in heaven and in Honey Heaven they use only the finest Hungarian creamed honey and the highest quality 100% organic Ceylon Cinnamon.
Ceylon Cinnamon is made from the inner bark of the Cinnamomum verum tree and is more expensive and less common than the cassia variety found in all supermarkets. Ceylon Cinnamon is also slightly sweeter.
Cinnamon in honey is a delicious choice for breakfast; try drizzled over toast, porridge, pancakes, waffles or granola. The only limit is your imagination! This honey is also perfect for cooking, baking, or adding to your coffee, tea and more.
Both organic honey and cinnamon have, independently, multiple health benefits. When combined, these two natural ingredients are claimed by many people to be extremely helpful against plenty of ailments with a few studies even showing that cinnamon may help to slow the progression of neurodegenerative diseases, such as Parkinson's and Alzheimer's.
If a gift set of three is too much, how about their CBD infused organic honey to help dad relax! They've taken the same premium organic Hungarian honey and added their organic full spectrum CBD oil. This provides a distinctive nutty flavour which contrasts deliciously with the natural sweetness of the honey.
B. Men Pro Age Cream 50ml £5.98
Easily absorbs and helps to reduce the appearance of wrinkles for a more youthful appearance.
B. Men Firm Anti-Ageing Moisturiser £6.48
Targets fine-lines and wrinkles to deliver firmer, younger looking skin.
B. Men Energy Eye Cream £4.98 was £9.99
With an energising complex to nourish and help improve the appearance of the delicate eye area.
B. Men Eau De Toilette 50ml – Clean Woods £3.23 was £6.49
A fougere fragrance with fruity, woody and ambery notes:
Top – mandarin, green apple
Heart – rosemary, marine accord
Base – white cedar, musk, amber

All Prepped for BBQ Season with ther FIREDRAGON firelighter range… firedragonfuel.com (Great Father's Day Gift Too!)
Fire Dragon is a environmentally friendly solid fuel. It is born out of a need for a new cleaner, greener, and safer fuel.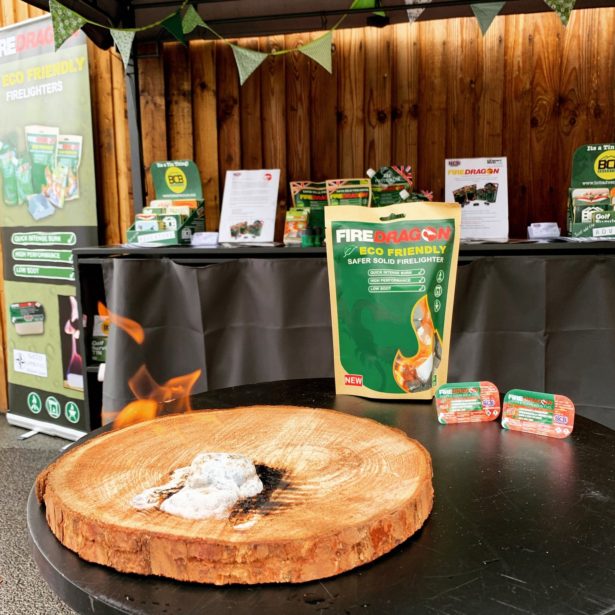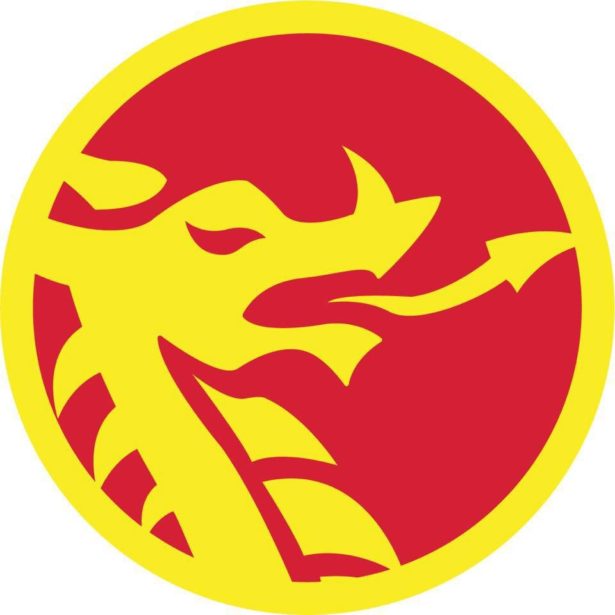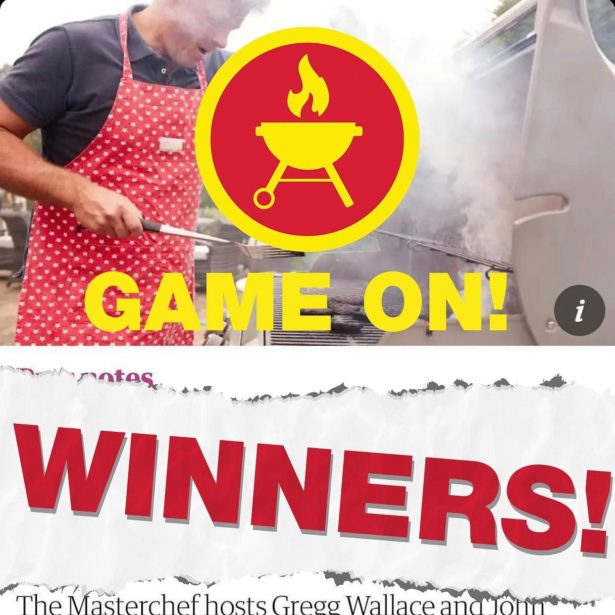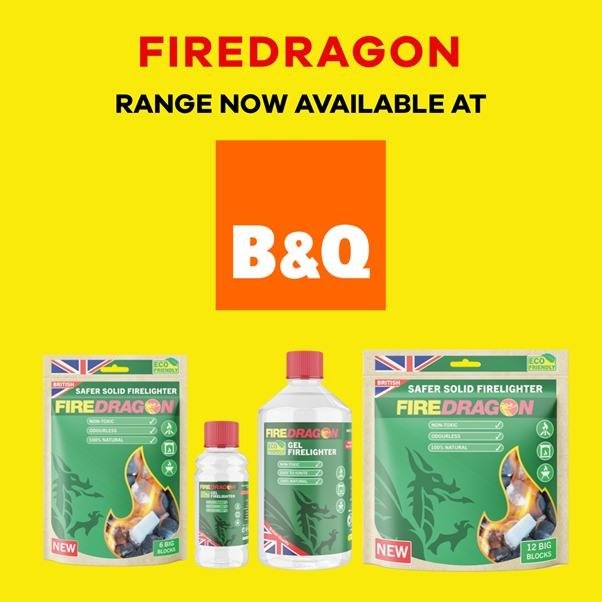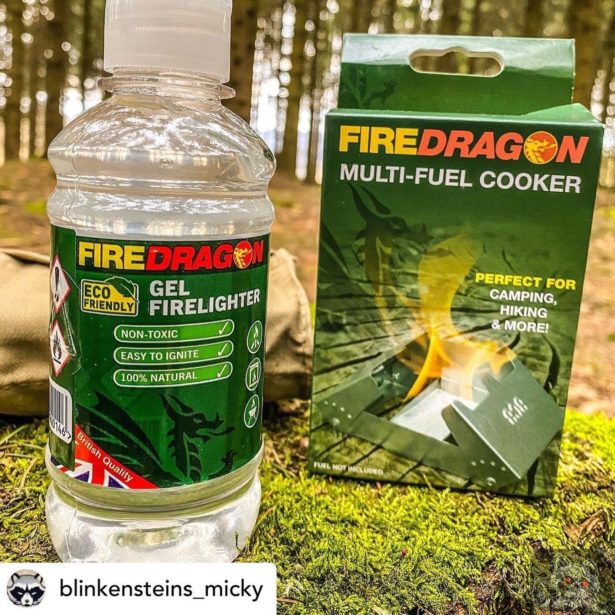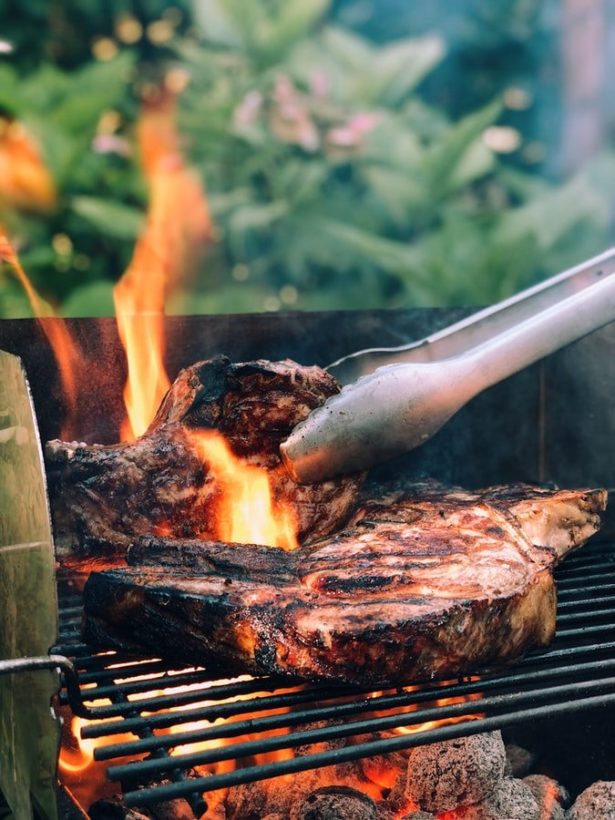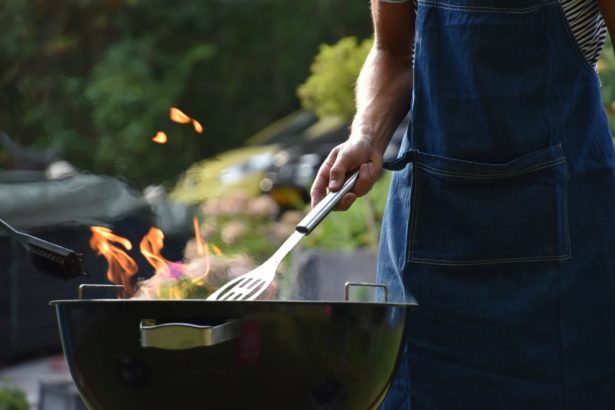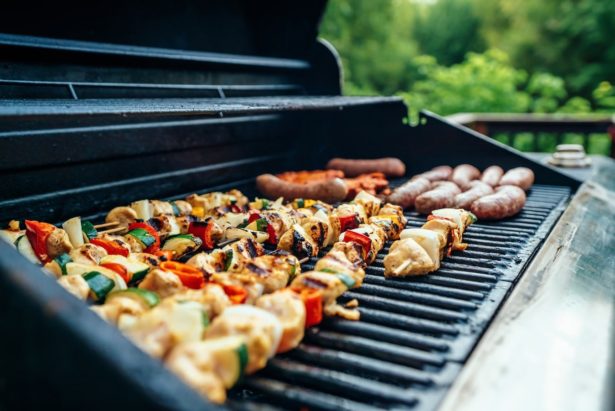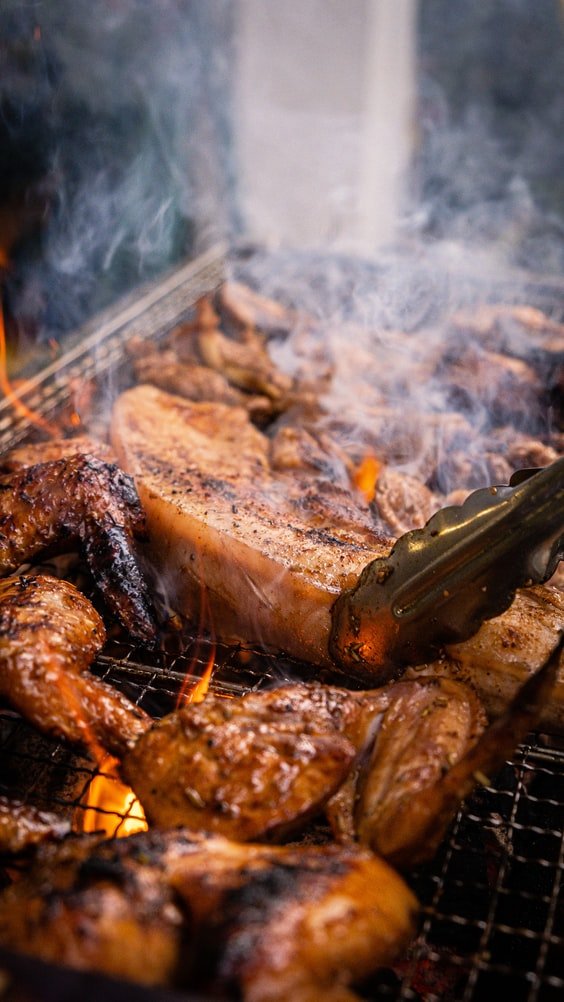 Awesome Father's Day gifts Available on ETSY…. from ITS CLASS STORE
See more and buy at :- www.etsy.com/uk/shop/ItsClassStore
@itsclasss (https://www.instagram.com/itsclasss/)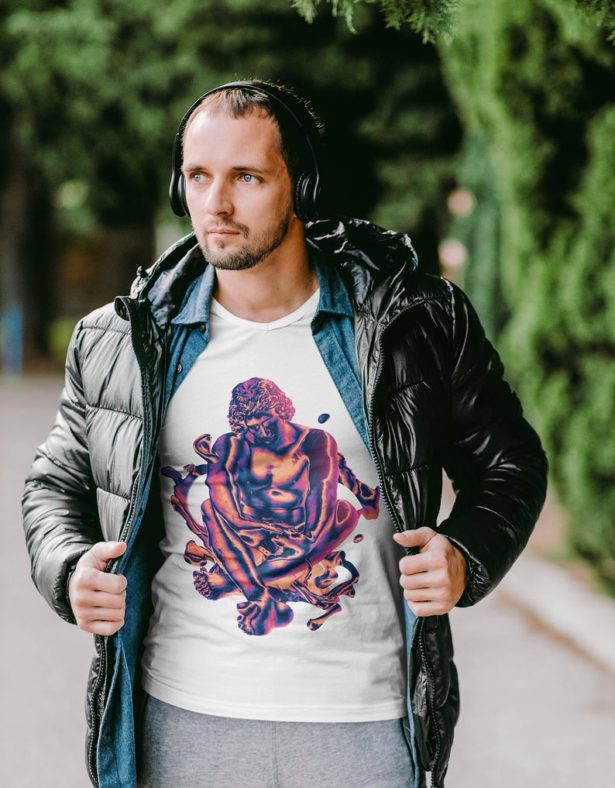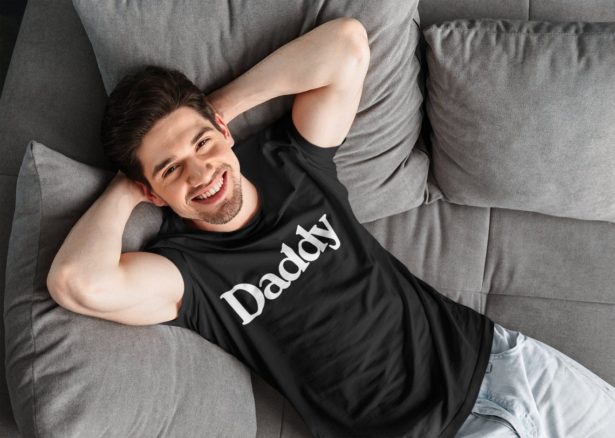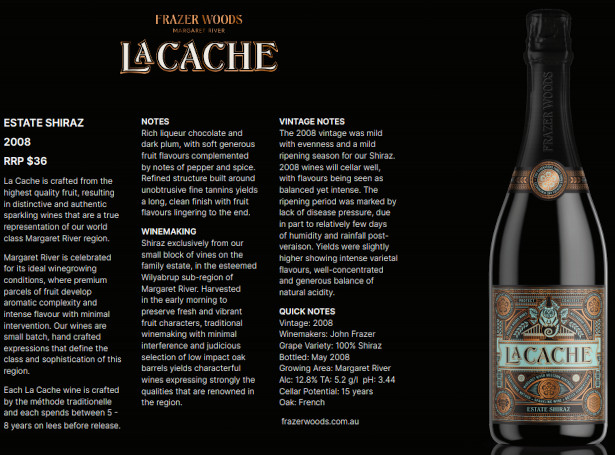 Fathers' Day Gift – The Perfect Gadget for ALL YEAR AROUND
Keep Dad Connected and Productive While Out and About!
Wireless WIFI Hotspot – The Perfect Gadge for ALL YEAR AROUND
With the flexibility of working from anywhere, Dad can take his office (and life) to the near game, lake or mountain. But how can he solve for the fact that his fast speed internet is connected to his four walls?
GlocalMe's wireless internet hotspot is the perfect gift to let dad break free from cables (and walls) and stay connected at home or on the go without seeking an additional unsecure Wi-Fi network. That way, he never has to be without internet while at the park, lake house or wood cabin – and still be productive while spending quality time outdoor or with family. The device works domestically and internationally and have flexible pay-as-you go data plans so no matter where he works or goes, he will always be connected to life.
GlocalMe's portable internet hotspot is the perfect small Father's Day gift.
https://www.glocalme.com/US. Also available in Amazon.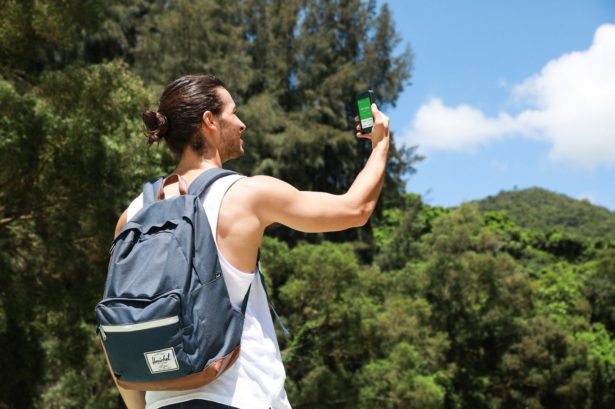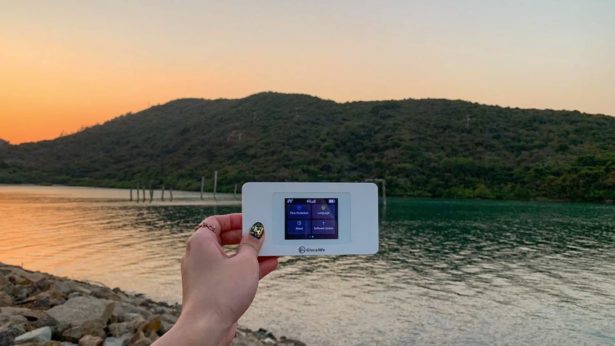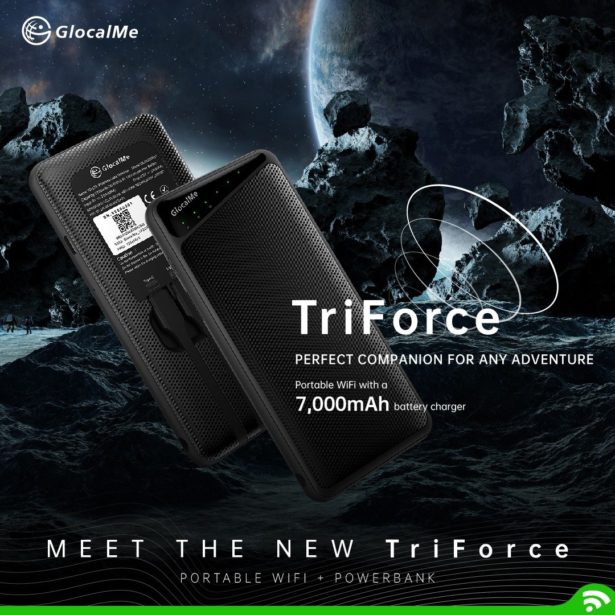 Giving dad that immense relaxation after a great massage… ekrinathletics.com
Recover faster, improve mobility, and relieve soreness with massage technology by Ekrin Athletics | Ultimate recovery for athletes.
Ekrin Athletics, sells premium massage guns that are great Father's Day gifts.
Massage guns are the perfect tool for those looking to improve their health and overall fitness. Whether it's recovering from a workout, reducing stress, improving circulation, or getting a better night's sleep, massage guns offer many benefits. Nothing says "I love you, Dad" like a great massage!
Check out otheir site and buy at https://ekrinathletics.com/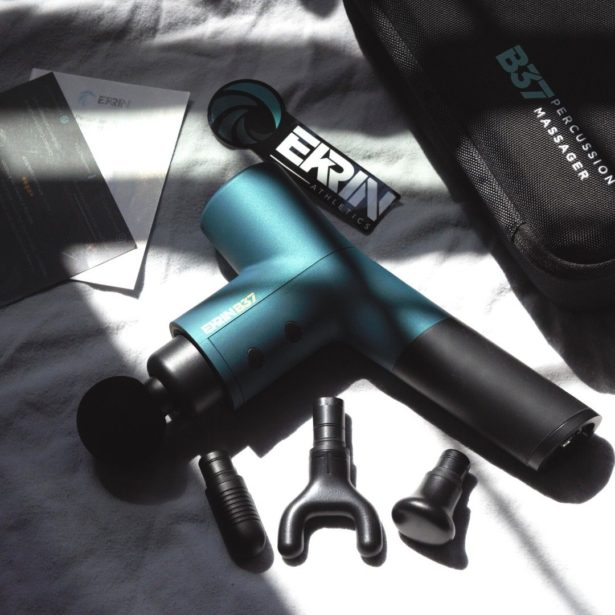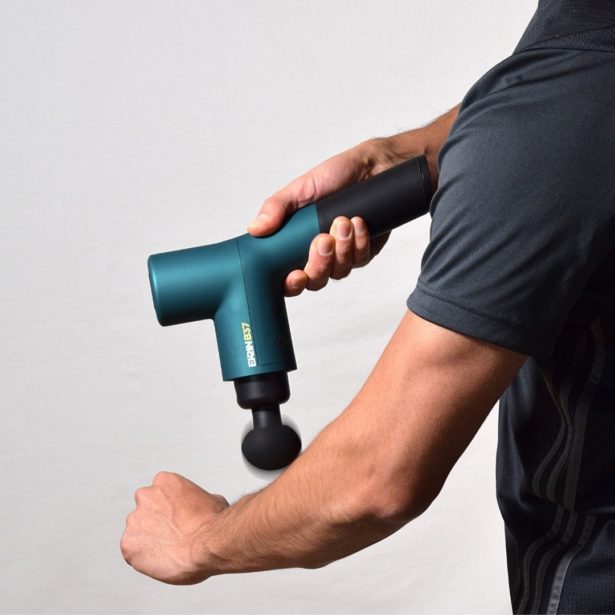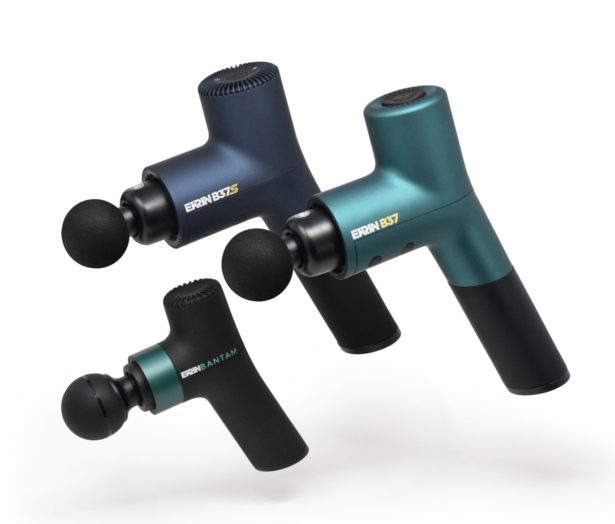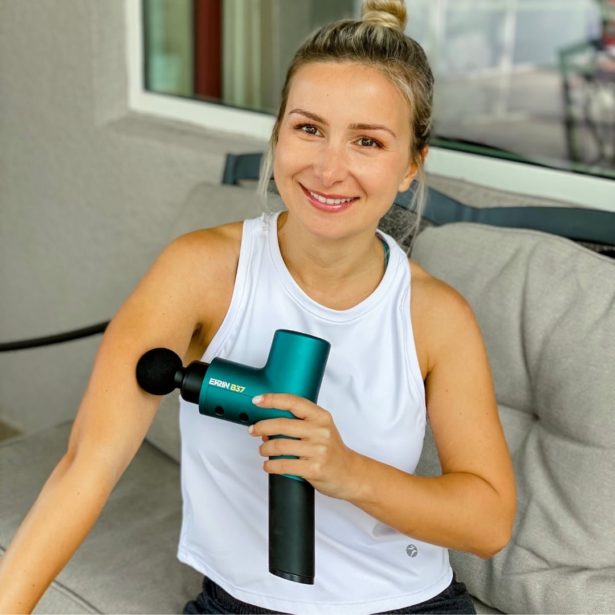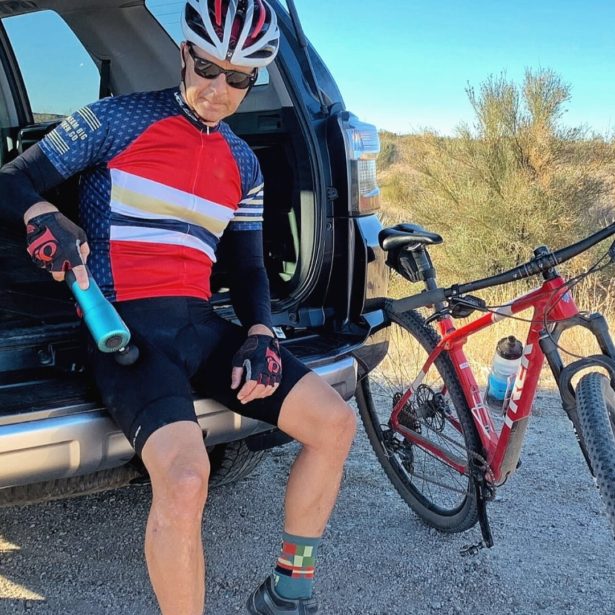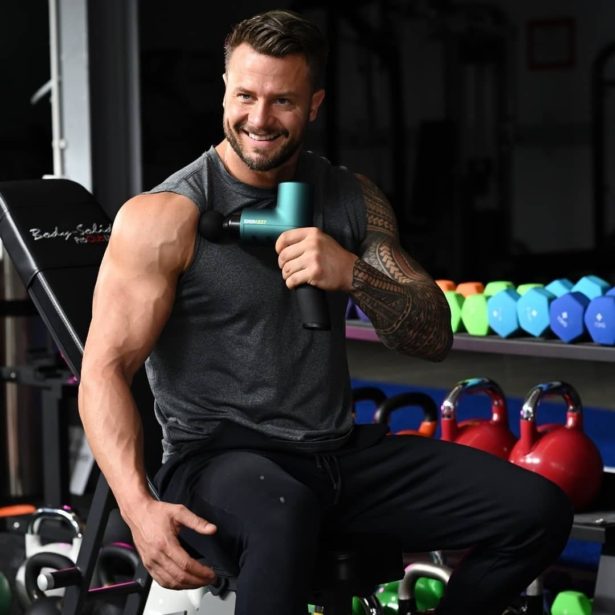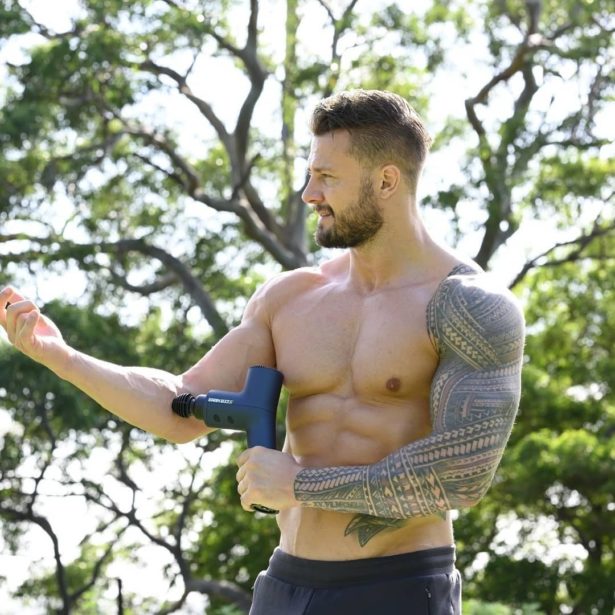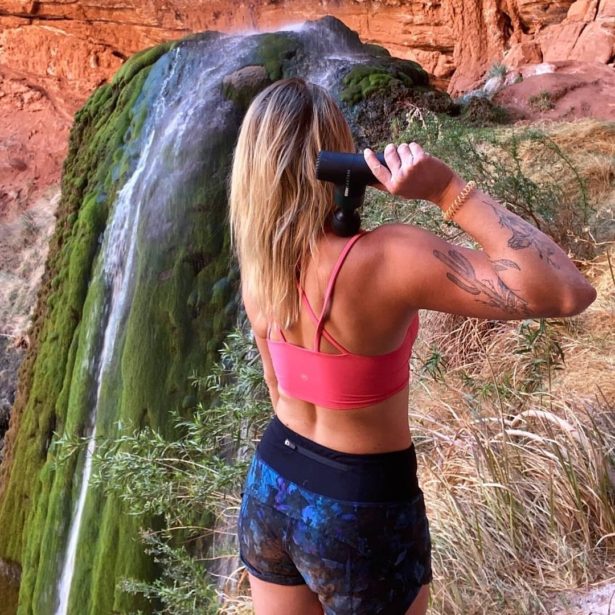 ON THE ROAD LESS TRAVELED:
An Unlikely Journey from the Orphanage to the Boardroom
By Ed Hajim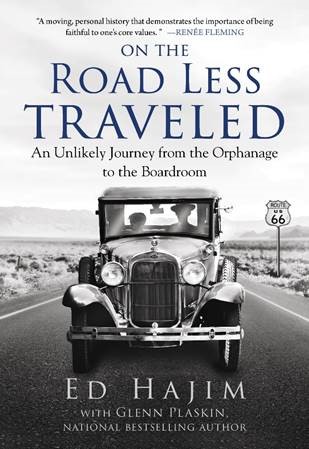 At the age of 3, Ed Hajim is kidnapped by his father, driven cross-country, and told his mother is dead. He presses his face against the car window, watches the miles pass and wonders where life will take him.
Where you'd least expect.
In a memoir filled with human drama, wisdom and timeless life lessons, ON THE ROAD LESS TRAVELED: An Unlikely Journey from the Orphanage to the Boardroom (Skyhorse; March 2, 2021) tells the improbable story of how Hajim bounced from foster homes to orphanages, in a daily struggle to survive, to living the American dream as an accomplished Wall Street executive and model family man with great moral fiber and the means to give back to a world that seemed intent on rejecting him.
It's a powerful story touched with family trauma, deprivation, and adversity balanced by a life of hard work and philanthropy.
"While his childhood travails of loneliness, isolation, and poverty would have broken most people, Ed channeled his survival instincts and conquered his inner demons to become a loving family man and a beloved leader of people," says Raj Echambadi, Dunton family dean at D'Amore-McKim School of Business, Northeastern University.
Hajim served as a senior executive at such firms as E.F. Hutton, Lehman Brothers, Furman Selz and other financial institutions, regularly transforming fledgling operations into profitable growth machines. His life accomplishments were rightfully acknowledged in 2015 with the Horatio Alger Award, given to Americans who exemplify the values of initiative, leadership, and commitment to excellence and who have succeeded despite personal adversity.
On the Road Less Traveled is packed with anecdotes of how Hajim used his ingenuity to achieve his goals and also provides insight into what he learned from some of his life's defining moments:
• "My childhood disadvantages became advantages in later life."
• "By living in 15 to 20 different locations, I learned how to adjust to different circumstances, became good at it, and almost looked forward to it; I was not afraid to change."
• "Tough situations, hostile and abusive, taught me how to appreciate good times and handle difficult situations with less anxiety."
• "My lack of a present family forced me to seek out external mentors and better understand the need for partners/people who cared."
• "By being alone, I developed self reliance and was not afraid to be self-directed."
• "Being very poor produced a drive for financial independence and appreciation for money."
• "Not having control produced a strong drive to seek freedom as a goal."
• "Later in life I realized that my childhood seemed to give me a foundation for recognizing the need for balance between self, family, work and community."
Throughout his career, Hajim was guided by his instincts to know when a situation had run its course. "Sometimes it's better to sever ties and leave on your own, even if the next step is unknown," he writes. "That's often the road less traveled, but it's so worth the journey."
The "unknown" also played a major part in Ed's personal life, when a long-kept secret he couldn't possibly have imagined was revealed.
Joel Seligman, president emeritus of the University of Rochester, says, "Ed Hajim's On the Road Less Traveled does full justice to a remarkable life lived by a remarkable man. You will learn much about why one man who began with nothing achieved so much and did so much for so many."
ED HAJIM, the son of a Syrian immigrant, is a seasoned Wall Street executive with more than 50 years of investment experience. He has held senior management positions with the Capital Group, E.F. Hutton, and Lehman Brothers before becoming chairman and CEO of Furman Selz. Hajim has been the co-chairman of ING Barings, Americas Region; chairman and CEO of ING Aeltus Group and ING Furman Selz Asset Management; and chairman and CEO of MLH Capital. He is now chairman of High Vista, a Boston-based money management company. In 2008, after 20 years as a trustee of the University of Rochester, Hajim began an eight-year tenure as chairman of the university's board. Upon assuming that office he gave the school $30 million—the largest single donation in its history—to support scholarships and endow the Edmund A. Hajim School of Engineering and Applied Sciences. Through the Hajim Family Foundation, he has made generous donations to organizations that promote education, health care, arts, culture, and conservation. In 2015, he received the Horatio Alger Award, given to Americans who exemplify the values of initiative, leadership, and commitment to excellence and who have succeeded despite personal adversities.
ON THE ROAD LESS TRAVELED
By Ed Hajim
Skyhorse; March 2, 2021
$24.99; 296 pages
ISBN-13 : 978-1510764248
The Perfect Gift for your Woodworking Dad :
Weekend Woodworking Courses at the Williams and Cleal Furniture School
For budding woodworkers and Dads that enjoy tinkering with woodworking projects in the garage or garden shed, our weekend woodworking courses may be the perfect fathers day gift!
Taught by industry professionals, our weekend courses provide a first class opportunity for Dads with a woodworking passion to immerse themselves in learning new woodworking skills, whilst making a small project to take home at the end of the course.
Treat your dad to a weekend course gift voucher and allow him to choose a course of his preference – at a date that suits. We run weekend courses in Box Making, Making a Bench Stool, Veneering: Marquetry and Parquetry, Precision Hand Tool Techniques, and Danish Cord Weaving Weekends. We also run a One Week Introduction to Fine Furniture Making Course.
Courses start from £310 inc vat and materials for the weekend and are based at our beautiful workshop near the Quantock Hills in Somerset. Suitable for complete beginners or semi skilled dads!
For more information visit www.williamsandcleal.co.uk/weekend-courses or call 01984 667555.
Country Music Superstar Brad Paisley to Headline Nashville's 4th July Concert From Lower Broadway


Let Freedom Sing! Will Include Largest Fireworks Show in Nashville History and Live Music from Nashville Symphony
London (UK) 27 April – The Nashville Convention & Visitors Corp (NCVC) has confirmed that country music superstar Brad Paisley will headline Nashville's 4th July celebration on Lower Broadway. The Let Freedom Sing! presented by Dr Pepper event will feature the largest fireworks show in Nashville history with the pyrotechnics synchronised to a live performance by the GRAMMY-winning Nashville Symphony.
"After the year that Nashville has had, from a tornado to a bombing, Nashvillians deserve something to look forward to coming out of the pandemic," said Butch Spyridon, President and CEO, Nashville Convention & Visitors Corp. "More than ever, we want to deliver a world-class concert and fireworks show to commemorate 4th July and give back to our community. As well, our visitors have always supported us through challenges, and this is the perfect way to welcome them back and welcome live music back to Music City."
Let Freedom Sing! Music City 4th July presented by Dr Pepper is a free, family-friendly event created to entertain Nashvillians and attract visitors to generate economic activity and tax revenue for the city. The event has regularly drawn more than 200,000 – and as many as 343,000 in 2019 and 250,000 in 2018. This will be the 18th annual celebration produced by the Nashville Convention & Visitors Corp and the 37th in the city.
The concert stage will be located at First and Broadway and the Nashville Symphony will perform at Ascend Amphitheater at the conclusion of the multi-genre concert. Additional acts will be announced in the coming weeks.
Let Freedom Sing! is expected to be Nashville's first major post-pandemic event. The NCVC is being guided by the Mayor's Office and Metro Public Health on health and safety measures. Due to COVID-19, last year's event was reworked as a television show with no public concert, spectators or fireworks. Paisley, who was previously scheduled to headline in 2020, has agreed to come this year instead. Paisley is a GRAMMY-winning singer, songwriter, guitarist and entertainer who has written 21 of his 24 No. 1 hits. He has been a member of the Grand Ole Opry since 2001 and was named CMA Entertainer of the year in 2010. He and his wife, Kimberly Williams-Paisley, are co-founders of a nonprofit organisation called The Store, a free-referral based grocery store.
Let Freedom Sing! Music City 4th July is presented by Dr Pepper and partners include Advance Financial, General Jackson Showboat, Tennessee Highway Safety Office: Fans Don't Let Fans Drive Drunk, SERVPRO, Jack Daniel's, Budweiser and Kroger.
4th in July Music City Package
Visitors can enjoy a full Music City Experience with the 4th July in Music City Package. Offering a must-see list in the city before Nashville's spectacular fireworks show on 4 July.All package purchasers will be entered to win VIP Viewing Passes for the fireworks show.
1. Hotel stay + 4 July Music City Fun Pack (Adult and/or Child) + Total Access Pass. The Total Access Pass is included at a special price of £64.04 per person. (£7.20 off retail price)
Total Access Pass is Nashville's official combo attraction pass where visitors can select four attractions and receive two bonus attractions for free, plus several exclusive special offers to even more activities.
4th July Music City Fun Packs
Make some memories with the 4th July Music City Fun Packs that includes some of Nashville's favourite celebration goodies. Available in Adult and Child options.
1. 4th July Music City Fun Pack | Adult: Festive 4th July Popcorn (locally made), NASH Collection Ball Cap, Music City Magnet, Nashville Koozie. £21.59 per adult.
2. 4th July Music City Fun Pack | Child: Festive 4th July Popcorn (locally made), Kids Kazoo, Hand-held American Flag, 4th July Activity Sheet with Crayons. £7.20 per child.
Grow Your Own Herb Plants Kit | Box & Sprout | Sustainable All in One Kit | Herb Planters | Unique Gardening Gifts for Men & Women | Mint Basil Parsley Coriander Dill Chives Seeds…
Buy at :- www.amazon.co.uk/Box-Sprout-Sustainable-Gardening-Coriander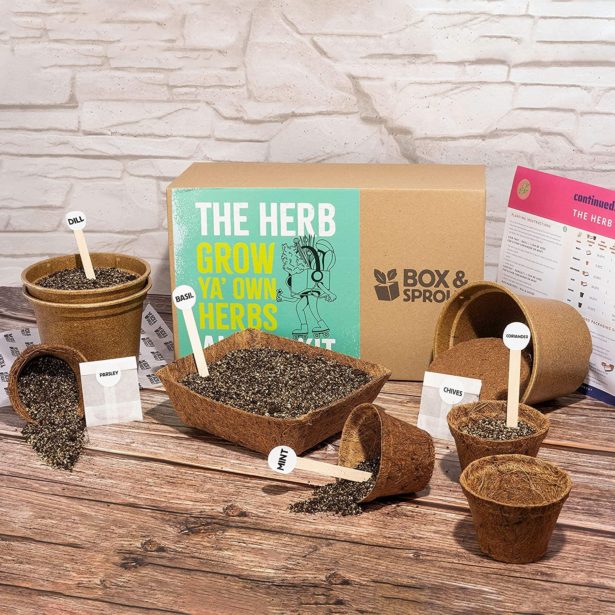 🌿 GROW YOUR OWN FRAGRANT HERBS – ALL IN ONE KIT: Box & Sprout's The Herb kit contains all the items you need to grow 3 fully grown herb plants from a choice of 6 herb seeds (BASIL, PARSELY, MINT, CORIANDER, DILL, CHIVES). Can be grown indoors or outside in the garden. You will receive the seed starter tray, starter pots, larger 1 litre planters, soil, fertiliser, name tags, instruction manuals and access to our video tutorials to make your plant growing a success.
🌱 FULL GROWING EXPERIENCE – GROW FROM SEED TO BIG PLANT: Unlike most other kits, our kit contains everything you need to grow from seed all the way up to large plants in 1L pots. Really easy and straightforward to use, our beginner-friendly Herb Kit gives both NOVICE and EXPERIENCED gardeners alike a fantastic experience. Our Germination rates are extremely high, given we source our seeds from the TOP UK ECO-FRIENDLY SEED SUPPLIERS we know.
♻️ ECO & SUSTAINABLE: At Box & Sprout, we're committed to making our kits as eco-friendly as possible. We make sure that all our components are as sustainable as possible – COMPOSTABLE pots & herb planters, RECYCLABLE bags and boxes, RECYCLED plastic, SUSTAINABLE SEEDS sourced from the UK. Everything in our kits can be responsibly disposed of and our operations are CARBON NEUTRAL.
🎁 PERFECT GIFT IDEA: [Select the "Buy As Gift" option] If you're looking for gardening gifts for women or gardening gifts for men, The Herb kit makes for a UNIQUE present. At Box & Sprout we care about style and presentation, and so we make our packaging as COOL, ECO and GIFTABLE as possible. Our kit is larger than most kits available, and so if it's your son, daughter, kids, girlfriend, boyfriend, nan, mum or dad, you'll find our kit to be a substantial, unusual gift for any special occasion.
💸 MONEY BACK GUARANTEE: We're so confident that you'll love our plant kits that we have a 30-day money back guarantee. If you or your loved one wants to return your box, then we'll take it back within 30 days of receiving.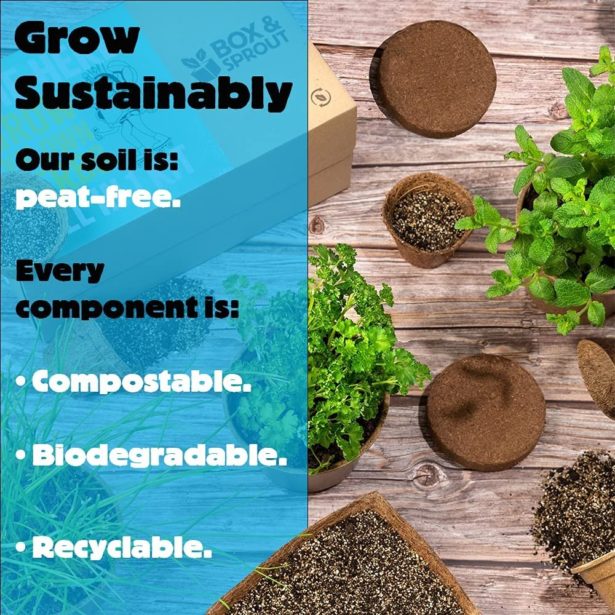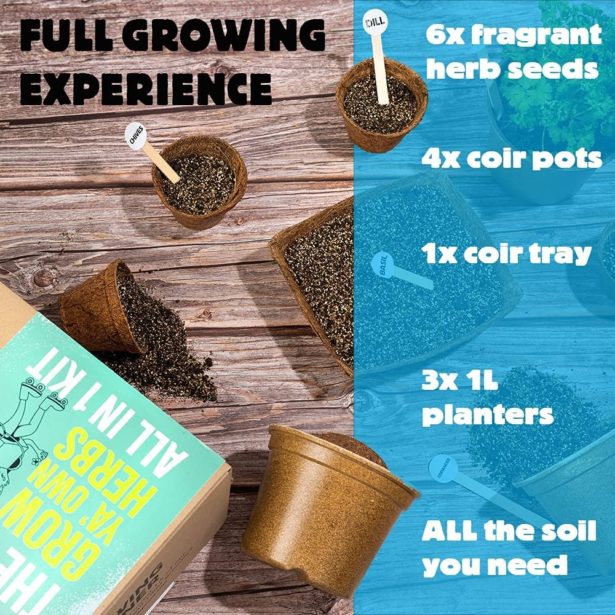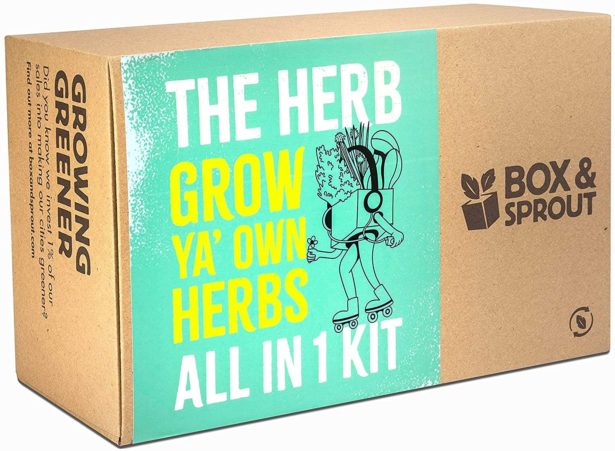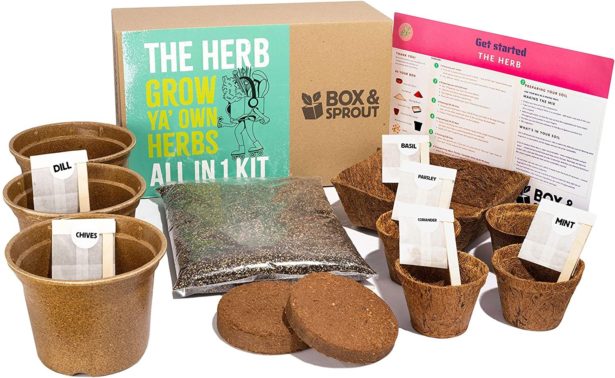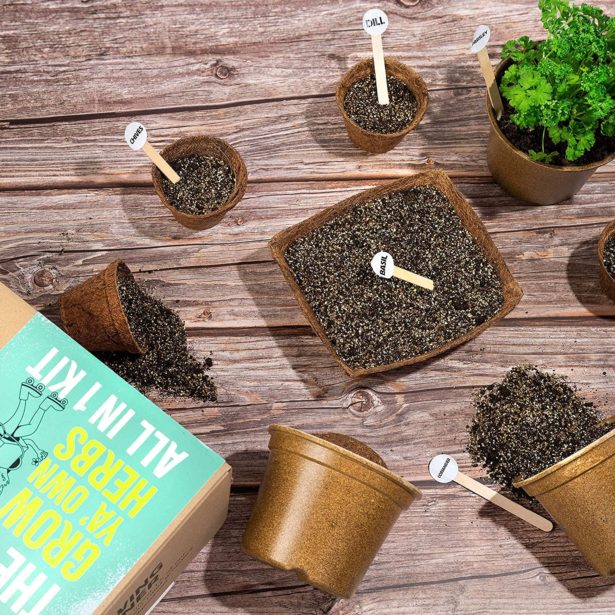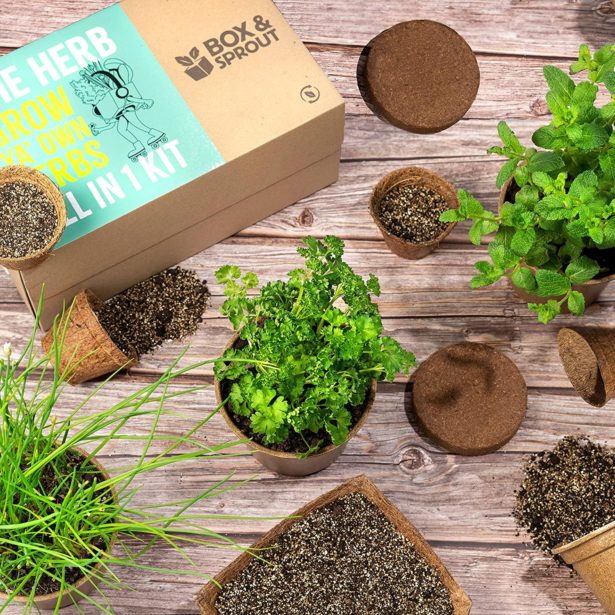 Before you choose a gift to give to someone you hold dear, there are quite some things to put in mind.
polariswish.com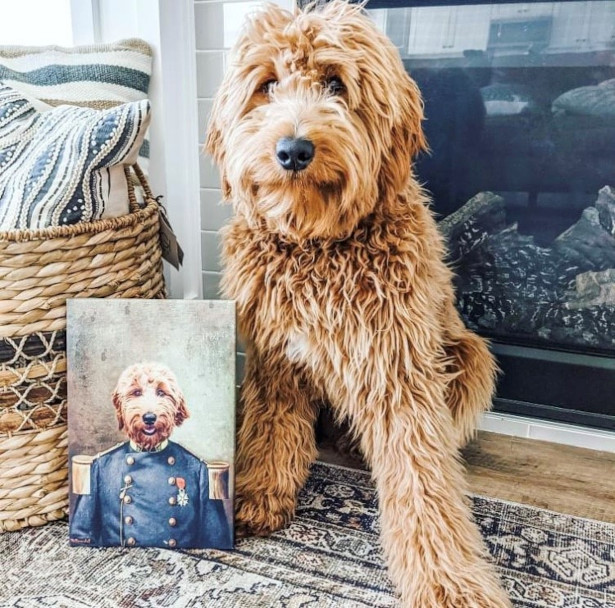 A good gift is a gift that warms up the person's heart and symbolises a memorable moment to them. Finding the perfect gift is no easy task. However, if your dad or husband happens to own a pet whom they love and take extra care of, well then we have a treat for you. Using our service, you'll be able to create amazing and astonishing artwork of your beloved animal. Take a picture and choose from many different renaissance styles to give your pet the look of royalty. A funny yet elegant portrait of your playful pet to add an extra touch to your decor.
For males, you have many fun styles such as a Musician, a General, or even a Duke! For females, we have the Princess, the Queen, the dame, and so many more. Play around with it, see what would fit your pet the best and place your order.
Surprise your dad/husband with a delightful portrait of his best buddy.
Red by Kiss that may work for this.
wessentials.com
– Deluxe Spandex Durag ($1.99) – Wrinkle free, sleek, ultra stretch spandex durag with extra long tail.
– Power Wave Velvet Luxe Durag ($7.99) – Soft, stretchy durag made of luxurious velvet and available in 10 lively colors.
– Mixed Boar Brush – Medium-Hard ($10.99) – Boar brush made up of medium and hard bristles for better pulling and laying. Available in 3 different styles – Palm, Club, and Wave.
– Mixed Boar Brush With Case – Medium-Hard ($10.99) – Boar brush made up of medium and hard bristles for better pulling and laying. Comes with case included. Available in 3 styles – Palm, Club, and Wave.
GoPro's newest model, HERO9 Black, is an exceptional action camera, featuring "more everything" – the perfect Father's Day gift for the father-figure in your life. Whether he wants to catch scenic shots, loves action sports or is simply the chief memory maker of the family, the HERO9 Black will cater to all his needs.
Use HERO9 Black to shoot stunning 5K video, maintaining serious detail even when zooming in and capturing 14.7MP frame grabs. You can also capture pro-quality 20MP photos, giving you super crisp content, and you can even use SuperPhoto to enhance it further! A front display allows for easy selfie framing while the larger rear touch screen delivers intuitive control. That's not it – as the camera captures 240 frames per second, it's capable of epic 8x slo-mo. Add on next-generation HyperSmooth 3.0 video stabilisation with in camera horizon leveling, 30% more battery life, and a Max Lens Mod accessory that brings Max HyperSmooth video stabilisation and Max SuperView ultra wide-angle photo and video to HERO9 Black, you're going to get the best content ever! CEO and founder Nicholas Woodman isn't lying when he calls it a "beast of a product".
Waterproof up to 33ft, this camera is even great for capturing the fun of family holidays! Poolside or at the beach, this robust camera is reliable and durable against the great outdoors, but also around the little ones.
HERO9 Black is available globally for £329.98 with a one-year subscription to GoPro. Existing GoPro subscribers can also take advantage of the £329.98 pricing at GoPro.com. Alternatively, the HERO9 Black bundle including the Magnetic Swivel Clip and Floating Hand Grip is also available for £329.98 – amazing value for money!
Pintar Art Supply produces the highest quality premium acrylic and oil-based paint pens in different sizes for the beginner, intermediate and professional artist. We have the most unique packs of pens from pastels, to skin tones and earth-tones, metallics, glitter and more. We use rich Japanese ink and they all come in assorted tips for every artist's use. Pintar Paint Pens were created BY artists FOR artists..
Live Wise Naturals is staying true to its mission of giving customers the best quality of life possible, Live Wise Naturals is a household name among families throughout the USA who are passionate about their health. Only tried and true ingredients that have passed rigorous clinical trials make it into Live Wise Naturals products, and the company holds fast to the latest, scientifically proven techniques and sources offered by leaders in health, fitness, and medical science. Each product shipped by Live Wise Naturals is made in the USA and carries an unconditional 365-day, 100% money back guarantee..
Sherpa Chai is a U.S. based specialty chai beverage company founded in Boulder, Colorado, in 2014 by Nepalese restaurateur, Pemba Sherpa. Based on an age-old family recipe passed down through generations, Sherpa Chai features a robust blend of organic Nepalese black tea, fresh ginger, and a handful of delicate spices packed with all-natural healing powers. The 100% organic, Sherpa Chai beverages include a variety of specialty flavors, including Traditional, Spicy, Unsweetened Traditional, Honey Vanilla, Decaf Traditional, Turmeric Ginger, and others.
Intentionally Bare,has become synonymous with quality health and wellness keto-friendly supplements that aid in weight loss, energy, anti-aging, and optimal nutrition. The company's commitment to providing consumers with transparent ingredient lists and remaining gluten and cruelty-free have made them a rising star in the nutritional supplement industry. Additionally, each Intentionally Bare product is manufactured in the USA.
Cotier Brand, offers unique party games & decor kits that inspire a vibe, generate a buzz and facilitates the connection that truly makes an event a big hit. TheMimosa Bar Kitby Cotier Brand is also an excellent activity for group celebrations, as it helps bring people together in an elegant and classy way while simultaneously honoring the motherly figure in their lives all together.
Our innovative products can be used at baby showers, birthdays, weddings, brunches, dinner parties & more! Whether you're looking for a fun icebreaker or decor that gets people mingling, Cotier Brand has something for you.
Xino Sports, is the family-friendly company focused on getting your children moving. From roller blades or skates to youth sized full-face snorkel masks, Xino Sports has you covered.
HARIBO is here to help you hit the sweet spot this Father's Day.
If you want a gift that is as sweet as Starmix, their cute giftbox packed with the iconic Egg, Ring, Bear, Cola Bottle and Heart shaped pieces is a real treat. A family favourite for over 25 years, Haribo Starmix gift box will certainly deliver a moment of childlike happiness for Dad.
Let's not forget their Football Mix. With its football shaped, fruity pieces you'll be sure to score with this pocket money gesture for all those footy fans out there!
Both products are stocked in Heron Foods, B&M, Sainsbury's, Spar and Co-op.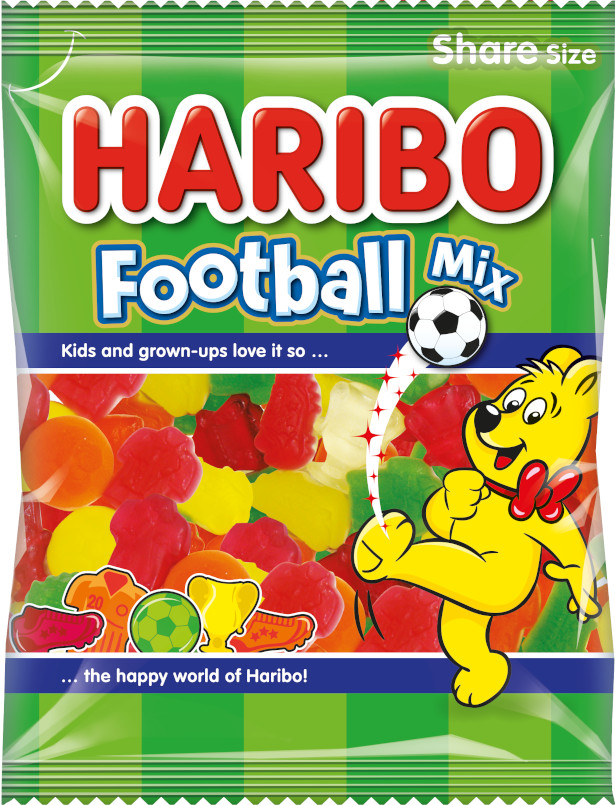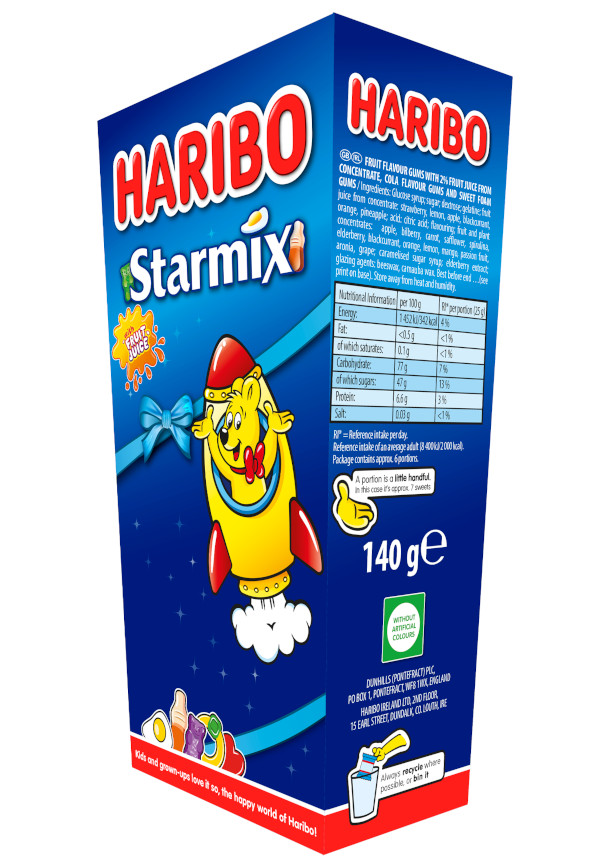 Tell Me Your Life Story, Grandpa: A Grandfather's Guided Journal and Memory Keepsake Book (Tell Me Your Life Story Series)  by Questions About Me
Create a timeless keepsake that will be treasured by future generations.
See more and buy @ :- www.amznpromo.com/u/tell-me-your-life-story-fathers-day-uk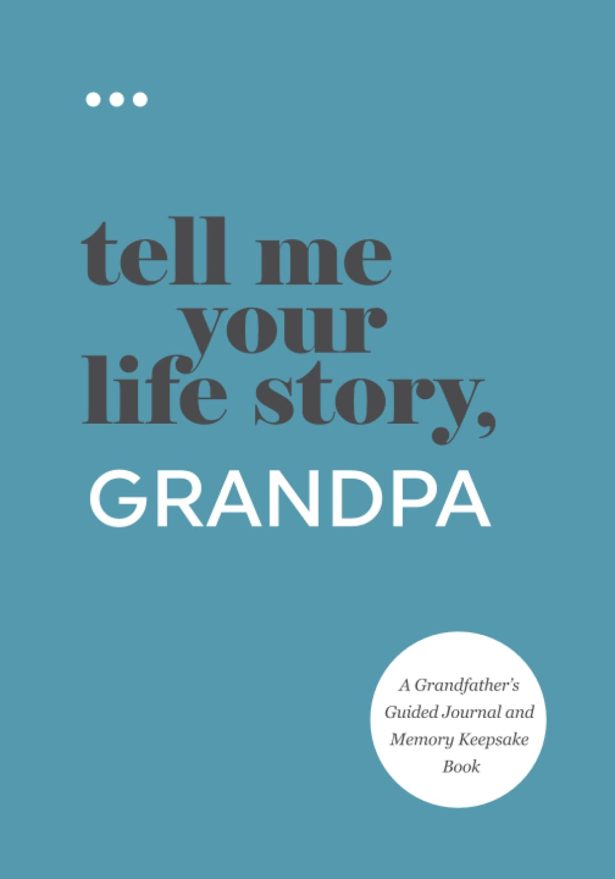 Tell Me Your Life Story, Grandpa is a beautifully designed gift to capture all of Grandpa's precious memories and wisdom.
This simple guided journal helps grandfathers record their life story with over 200 questions.
The thought-provoking questions and prompts are organized into chapters based on your grandfather's life stages to help him record memories, experiences, treasured moments and reflections.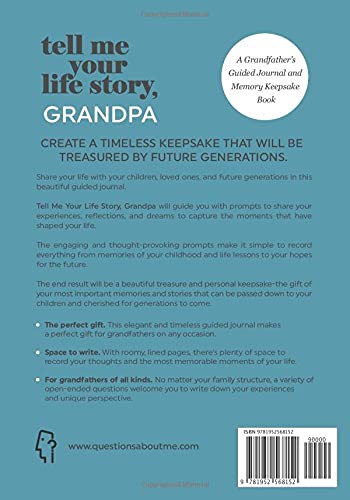 Once completed, this gift will become a precious treasure and personal keepsake of your grandfather's most important recollections, stories and life lessons that can be passed down to your children, grandchildren and cherished by future generations to come.
Ideal Gift. Makes a perfect and thoughtful gift for any occasion.
Over 200 journal prompts. 126 detailed questions and 75 short questions.
Elegant design. 122 pages. Beautiful interior design, divided into six chapters.
Perfect Size. 7 x 10 inches (17.8 x 25.4 cm)
For grandfathers of all kinds. The inclusive questions are suitable for all grandfathers and family structures.
Printed in the USA. Proudly designed and printed in the USA.
Tell Me Your Life Story, Dad: A Father's Guided Journal and Memory Keepsake Book (Tell Me Your Life Story Series) Hardcover by Questions About Me
Create a timeless keepsake that will be treasured by future generations.
See more and buy @ :- www.amznpromo.com/u/tell-me-your-life-story-fathers-day-uk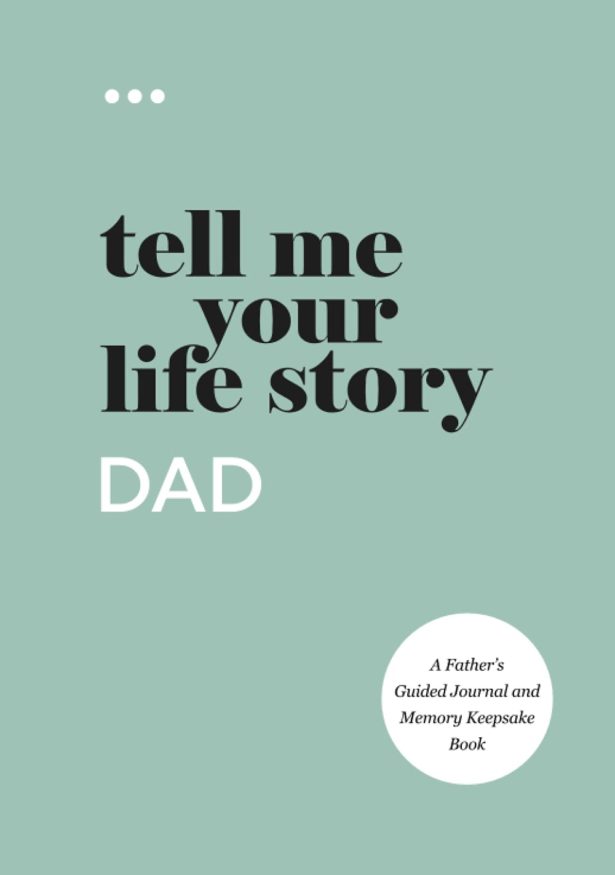 Tell Me Your Life Story, Dad is a beautifully designed gift to capture all of Dad's precious memories and wisdom.
This simple guided journal helps fathers record their life story with over 200 questions.
The thought-provoking questions and prompts are organized into chapters based on your father's life stages to help him record memories, experiences, treasured moments and reflections.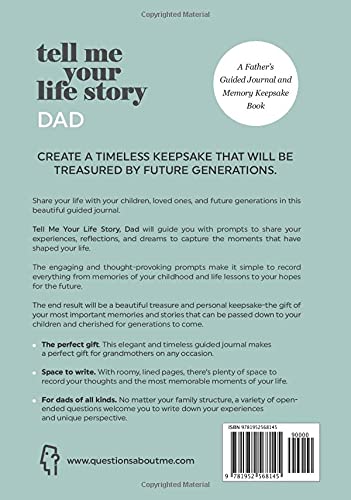 Once completed, this gift will become a precious treasure and personal keepsake of your father's most important recollections, stories and life lessons that can be passed down to your children and cherished for future generations to come.
Ideal Gift. Makes a perfect and thoughtful gift for any occasion.
Over 200 journal prompts. 126 detailed questions and 75 short questions.
Elegant design. 122 pages. Beautiful interior design, divided into six chapters.
Perfect Size. 7 x 10 inches (17.8 x 25.4 cm)
For fathers of all kinds. The inclusive questions are suitable for all fathers and family structures.
Printed in the USA. Proudly designed and printed in the USA.
Available in both Hardcover and Paperback.

Advance Father's Day Gift idea so Dad is looking super for Father's Day >>> Eddie Bauer'sPlush Robe for Men fivestarapparelny.com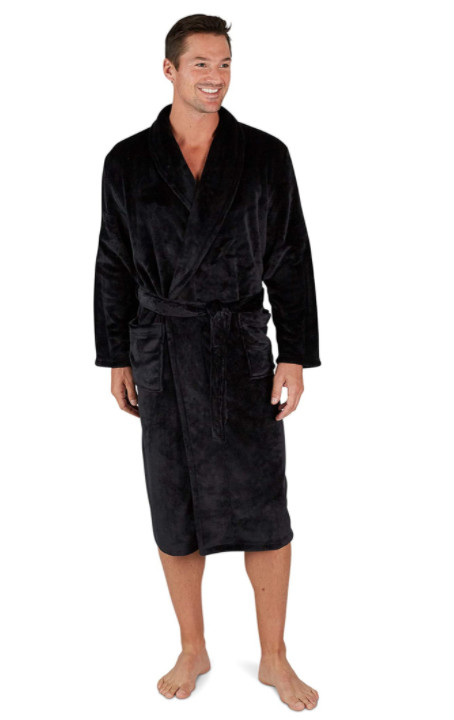 Eddie Bauer's Plush Robe for Men, Soft Fleece Spa Bath Robe with Belt
• Available colors: Black, charcoal gray, and navy.
• 100% Poly Shimmer Fleece
• Tie closure
• WRAP YOURSELF WITH A LAYER OF WARMTH: Update your loungewear with the most comfortable men's robe by Eddie Bauer and indulge in a new level of warmth and softness. Long enough to cover most of your body, this plush robe willhave you feeling comfy and cozy while getting out of bed, working at home, or just lounging around!
Retail Price: $39.99 – $79.99
Shop on Amazon: www.amazon.com/dp/B08N5GNYDK?ref=myi_title_dp
About Five Star Apparel
In 2005, Albert Pardo, together with the Oved Group and the Betesh family, launched FIVE STAR Apparel, which has become a global force, being recognized as an industry leader by partners and retailers worldwide. With our strong relationships and diverseportfolio of brands, our company is committed to continued growth, while staying true to our core values. Through the company's transformative expansion, we have now grown to a much larger organization, securing our position as one of the largest leaders oflifestyle branded apparel companies in the world. We continue to operate under our core business principles, which value leaders and relationships, while also driving results across the business.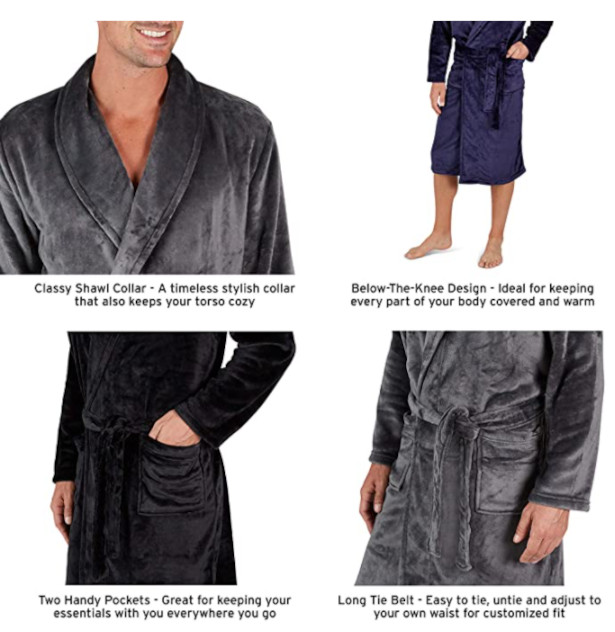 Pintar Art Supply produces the highest quality premium acrylic and oil-based paint pens in different sizes for the beginner, intermediate and professional artist. We have the most unique packs of pens from pastels, to skin tones and earth-tones, metallics, glitter and more. We use rich Japanese ink and they all come in assorted tips for every artist's use. Pintar Paint Pens were created BY artists FOR artists..
Live Wise Naturals is staying true to its mission of giving customers the best quality of life possible, Live Wise Naturals is a household name among families throughout the USA who are passionate about their health. Only tried and true ingredients that have passed rigorous clinical trials make it into Live Wise Naturals products, and the company holds fast to the latest, scientifically proven techniques and sources offered by leaders in health, fitness, and medical science. Each product shipped by Live Wise Naturals is made in the USA and carries an unconditional 365-day, 100% money back guarantee..
Sherpa Chai is a U.S. based specialty chai beverage company founded in Boulder, Colorado, in 2014 by Nepalese restaurateur, Pemba Sherpa. Based on an age-old family recipe passed down through generations, Sherpa Chai features a robust blend of organic Nepalese black tea, fresh ginger, and a handful of delicate spices packed with all-natural healing powers. The 100% organic, Sherpa Chai beverages include a variety of specialty flavors, including Traditional, Spicy, Unsweetened Traditional, Honey Vanilla, Decaf Traditional, Turmeric Ginger, and others.
Intentionally Bare,has become synonymous with quality health and wellness keto-friendly supplements that aid in weight loss, energy, anti-aging, and optimal nutrition. The company's commitment to providing consumers with transparent ingredient lists and remaining gluten and cruelty-free have made them a rising star in the nutritional supplement industry. Additionally, each Intentionally Bare product is manufactured in the USA.
Cotier Brand, offers unique party games & decor kits that inspire a vibe, generate a buzz and facilitates the connection that truly makes an event a big hit. TheMimosa Bar Kitby Cotier Brand is also an excellent activity for group celebrations, as it helps bring people together in an elegant and classy way while simultaneously honoring the motherly figure in their lives all together.
Our innovative products can be used at baby showers, birthdays, weddings, brunches, dinner parties & more! Whether you're looking for a fun icebreaker or decor that gets people mingling, Cotier Brand has something for you.
Xino Sports, is the family-friendly company focused on getting your children moving. From roller blades or skates to youth sized full-face snorkel masks, Xino Sports has you covered.
Hand-crafted in the U.S. out of bamboo, Audality's S-Series Speakers feature the company's proprietary WiC® technology to deliver a premium listening experience.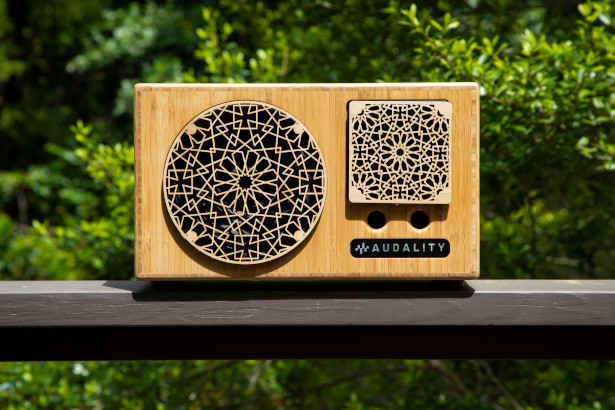 Broadcasting 24-bit audio from one transmitter to up to four battery-powered wireless speakers, Audality offers the flexibility to create a multi-room system – or use outdoors – without a single wire. Its wireless technology provides all the functionality needed in a high-fidelity home audio system, with a quick and simple set up – no Bluetooth, cords or Wi-Fi needed. In comparison to Wi-Fi sound products, Audality's WiC® technology does not depend on the increasingly crowded home network. Additionally, where Bluetooth compresses audio, WiC® delivers uncompressed audio with more than 500 feet of range. For the past 4 years, the company has been working closely with musicians – including Grammy-award winning producer and guitarist Jerry Wonda – looking for high-quality wireless electric guitar and bass systems, who ultimately played an integral role in refining the home audio products.
The S-Series speakers start at $399.95 and can be purchased at www.audality.io/shop.
BBQ season is back and bigger than ever. Get ready to grill with this summer's ultimate must-have gadget, the Thermapen. www.thermapen.co.uk
The UK's no.1 digital meat thermometer is the perfect tool to ensure you barbecue delicious cuts of meat to perfection, giving fast and accurate food temperature readings in less than three seconds.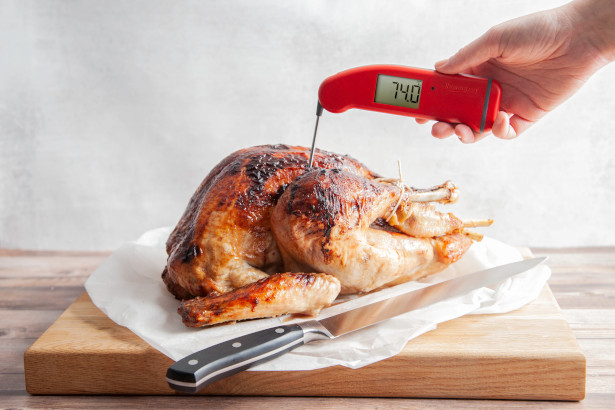 Summertime is around the corner and Brits are getting ready to finally feast with friends in the sun with less restrictions. It's no doubt that barbecue season is going to be big this year. Thermapen, the UK's number one selling digital meat thermometer, is the perfect tool to ensure that our much-anticipated return to seeing friends and family at outdoor gatherings is all we hoped it'd be, helping you barbecue delicious cuts of meat to perfection.
From spatchcock chickens and racks of ribs to low and slow brisket and pulled pork, Thermapen is here to help you make the most mouth-watering BBQ feasts for friends and family. The Thermapen is a favourite gadget amongst top chefs and restauranteurs and is a must have tool for Summer 2021 to cook up a mind-blowing barbecue centrepiece. The Thermapen is for the cook who knows that temperature, not time, is the key to creating great food.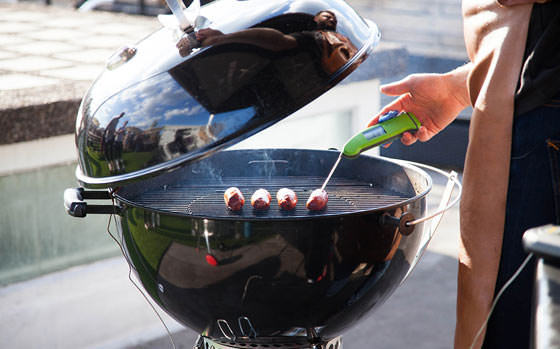 Made in the UK, Thermapen gives a fast and accurate food temperature reading in less than three seconds. Its 'easy-to-read' display means less time waiting for your food and risking having it spoil, and more time serving up succulent and safely-cooked food for your guests. Thermapen offers the most accessible cooking thermometer to help host the ultimate barbecue like a pro. Make this summer succulent, safe, and stress-free with Thermapen.
Thermapen digital thermometers are available in a variety of vibrant colours, with prices starting from £51.60.
Thermapen Thermometers – Fast, accurate and used by chefs and BBQ enthusiasts worldwide. Its superfast technology records temperature in just three seconds and is over 50% faster than traditional probes. It also comes with a FREE traceable certificate of calibration and is lightweight and simple to use. Not to mention its patented, automatic 360° rotational display with an auto intelligent backlight, waterproof case and motion sensing sleep mode
Thermapen digital thermometers are available at www.thermapen.co.uk
A Toast in the Post enables you to celebrate Father's Day with your loved one, even if you cannot be together on the day. atoastinthepost.co.uk
A Toast in the Post enables you to celebrate Father's Day with your loved one, even if you cannot be together on the day. The independent drinks gift company run by husband and wife team Jane and David Charnley from Blackpool, has a range of miniature spirits and wines ready to be sent. Every order has the option to have bespoke photos added, as well as personalised greetings and a choice of Father's Day themed coasters.
There are a range of themed boxes available perfect for Father's Day including Peaky Blinders, and renowned whisky gift sets and gins from independent distilleries across the UK.
Prices range from £11.95 to £40.95 plus postage and all boxes are made from 100% recycled packaging. Below are a few examples.
Peaky Blinders Rum Gift Set
In England's famous 'Black Country', the Sadler family have been purveyors of the finest beers and spirits since 1861. Over a century's worth of knowledge and passion has led the family to create this bold rum, blended with selected spices delivering notes of orange, nutmeg, vanilla and raisin. This is the rebellious one…A fabulous black spiced rum gift set, suitable for all Peaky Blinder fans! 40% ABV. £18.95 plus postage
atoastinthepost.co.uk/product/peaky-blinders-rum-gift-set/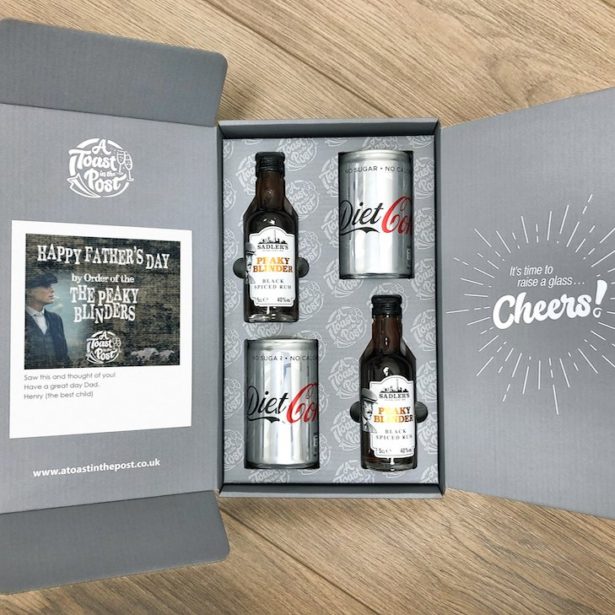 Whisky Taster Gift Set
A wonderful taster set of 4 fabulous single malt Scotch whiskies: Auchentoshan 12YR, Glenfidditch 12YR, Bowmore 12YR and Glengoyne 18YR. The perfect gift for a whisky lover. Sent with a personalised photo message card. £35.95 plus postage#
atoastinthepost.co.uk/product/single-malt-whisky-gift-set-x-4/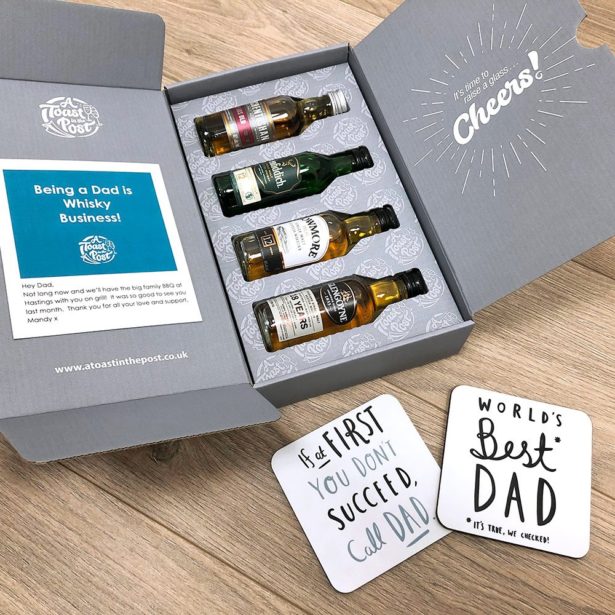 Manchester Hacienda Gin Gift Set
An iconic, award winning gin from the Spirit of Manchester Distillery that celebrates the city's musical legacy. 42% ABV. Packaged with your choice of mixers. £21.95 plus postage.
The company website is www.atoastinthepost.co.uk where all items are available to order from.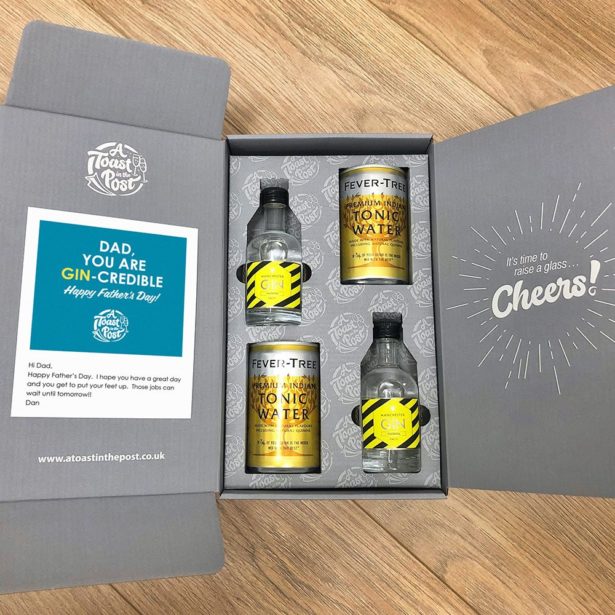 About A Toast in the Post
A Toast in the Post was set up by David and Jane Charnley from Blackpool in November 2020. The couple worked in the events industry for more than 20 years and set up the online gift company, when realising the extended long-term impact COVID-19 would have on their exhibitions and wedding businesses. They thought of 'A Toast in the Post' on a car journey two years ago when they were unable to attend a close relative's funeral and thought it would be nice to send the family his favourite drink by post, to celebrate his life when they couldn't be together.
Since launching six months ago they've sold more than 5,300 drinks and won several national awards including Dragon's Den star Theo Paphitis' national Small Business Sunday (SBS) award.
atoastinthepost.co.uk
An outdoor product that is perfect for spoiling dads on father's day is the IG Charcoal BBQ (https://igbbq.com/).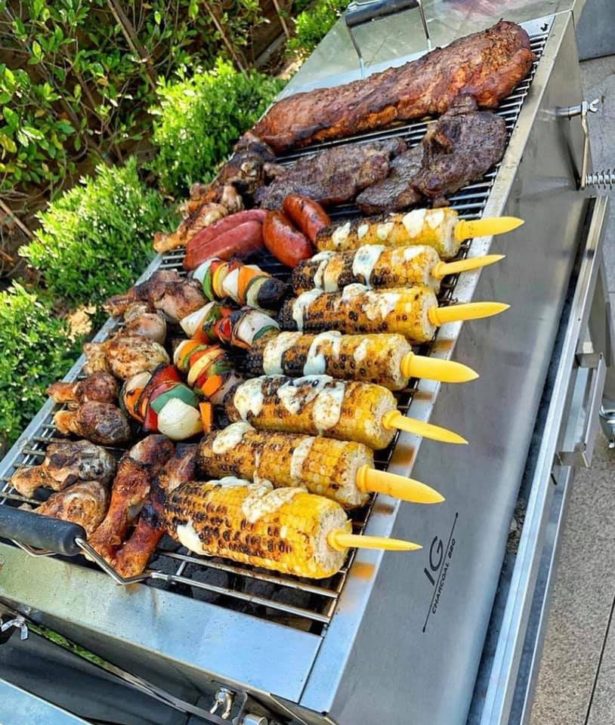 This grill offers many features that any grilling enthusiast would love such as a lifting mechanism for heat control, side trays for extra storage.
4 wheels for easy mobility, and a huge cooking surface.
IG Charcoal BBQ is a state of the art stainless steel, charcoal barbecue. Sitting on 4 four inch casters, you can roll the barbecue to any event.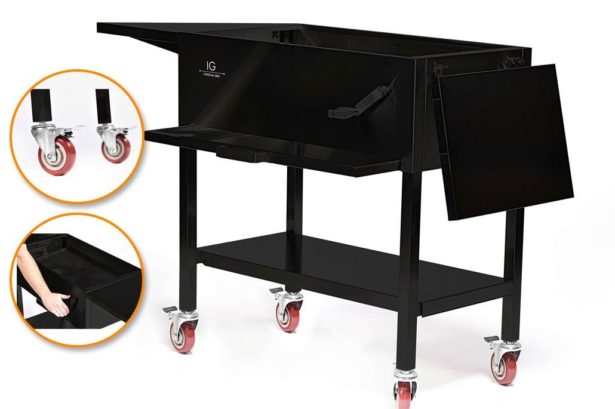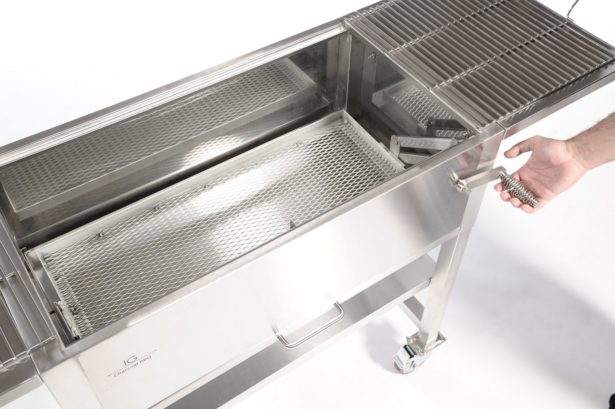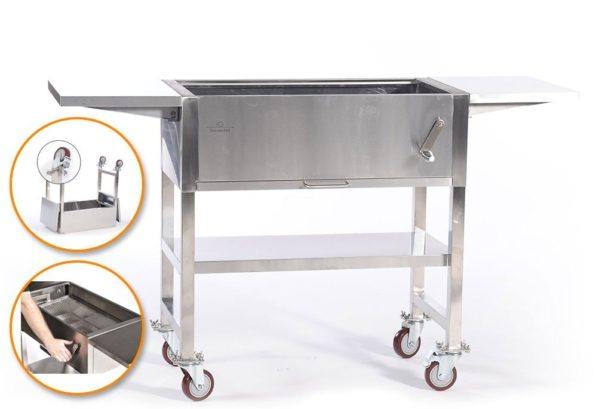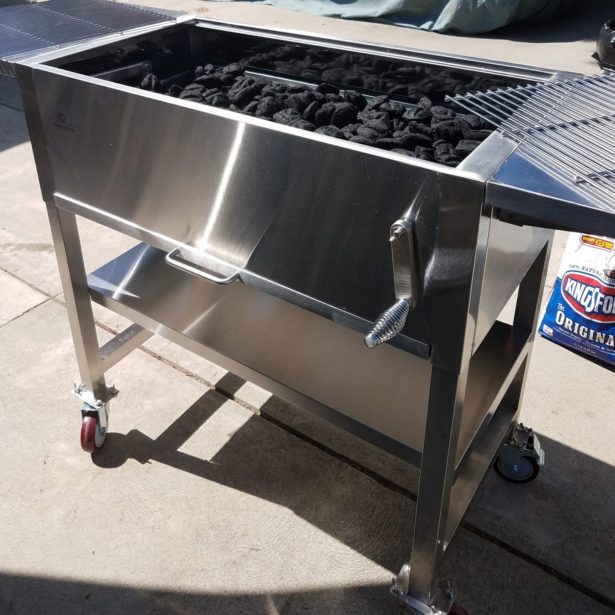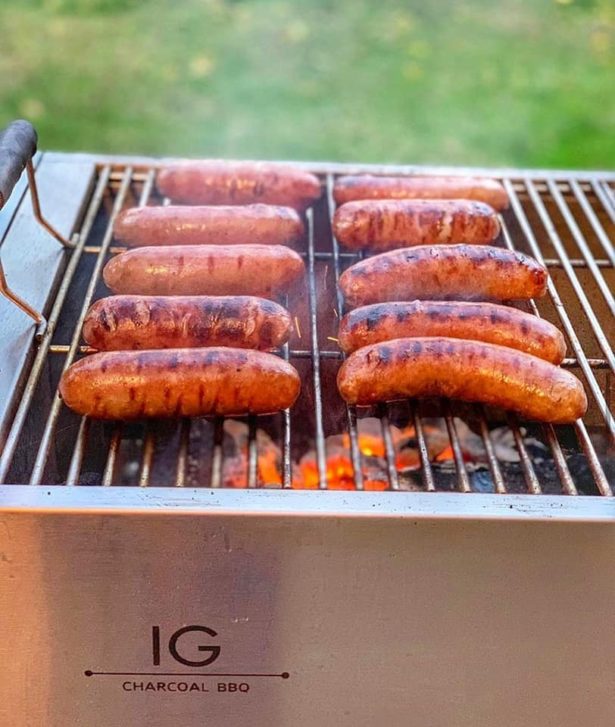 Lego with Dad: Creatively Awesome Brick Projects for Parents and Kids to Build Together ! On Amazon!
See more and buy at these links
https://rockynook.com/shop/print/lego-with-dad/
https://www.amazon.com/Lego-Dad-Creatively-Projects-Together/dp/1681985861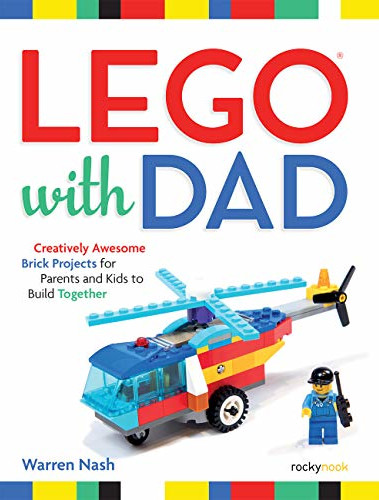 Break out the bricks, it's time for awesome family fun! LEGO bricks can be an endless source of imagination and joy for kids of all ages, and now dads can join in and help build amazing new creations. LEGO(R) With Dad is the ultimate guide to utilizing your LEGO supplies to make creative new projects. No expensive new sets required! With detailed instructions on the basic LEGO techniques as well as more advanced and complex builds, this book is perfect for parents and kids all skill levels.
Featuring step-by-step lessons for fun projects including:
Customized rocketship
Robot with movable parts
Menagerie of colorful animals
Helicopter with rotating blades
And much, much more! Whether you and your kids are LEGO novices or aspiring Master Builders, this book will show you how to explore the world of bricks together to create amazing projects and lifelong memories.
TABLE OF CONTENTS
Chapter 1: Getting Started with Bricks
Chapter 2: LEGO how-to's
Chapter 3: Classic Creations
Chapter 4: Fun for Everyone
Chapter 5: For Adventurous Builders
Chapter 6: LEGO in Motion
Motorola 5G razr ($1,399.99) –– The fashion forward flip phone is perfect for those looking to stay up to date on the latest tech accessories. With its ultra-thin design, the device easily fits into any coat packet. The Motorola razr features an external interactive screen to respond to texts, take video calls and selfies, is available in noir black, liquid mercury and blush gold and has 5G speed. The razr is now $200 off, available for $1,199.99 on the Motorola website along with Best Buy and Amazon. .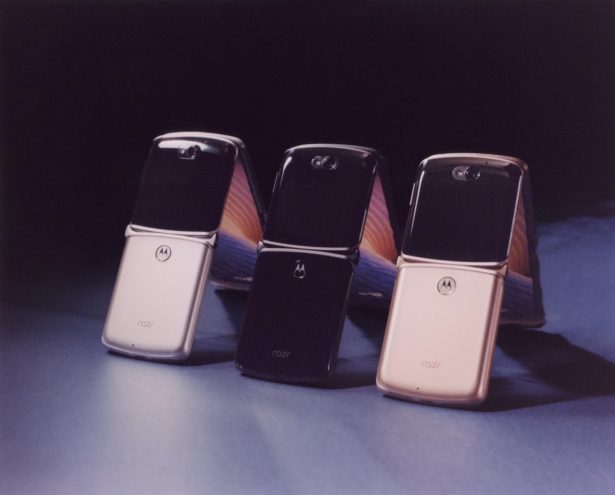 Even if it Kills Me a Platform for Virtual Murder Mysteries
Offering six unique & immersive stories including options for custom campaigns; enjoy a mysterious & campy ride as you and your friends pin the tail on the murder
Even if it Kills Me is here to provide a couple hours of laughter and, most importantly, escapism for friends (who've largely run out of things to talk about). With campy murder mystery stories designed specifically for online, the EKM team utilizes Zoom to its fullest extent, so participants don't even notice they're not having an in-person experience.
"As fans of immersive theater, we struggled to find something equally liberating during COVID. Nothing we tried was satisfying—online games were either too one-dimensional, rote, or made for children. So, we created a unique experience with outlandish situations, offbeat characters, and an edgy sense of humor, while being designed for adults." — Krissy Garber, Co-Founder
EKM's original format combines scripted moments as well as guided, in-character, improvisations. This allows for immersion in the production but offers enough structure so shyer participants don't feel nervous. A host from the game is present for the entire experience to help guide participants. Custom games are also available to create the perfect, tailored experience for your group of friends.
• Each themed experience last around 90 minutes and revolves around the untimely demise of an off-screen character
• The current stories are: Bingo Butcher (bumped off in Boca Raton), Blood on the Bleachers (high school homicide), Lovely Miz Cowpoke (a beauty pageant bloodbath), O Holy Fright (Christmas carnage), Rubbed Out (slayed in stilettos) and Trouble in Paradise (treachery in the tropics)
• Each participant is assigned an outlandish character who is a suspect in the murder
• A character background sheet, costume ideas, custom recipes, playlists and Zoom backgrounds for each character are provided to heighten the experience
• Six themed mysteries are perfect for 8-10 players
• EKM offers the option to add professional actors if your group is short on players or would like to heighten the experience
• $250 per experience, a reasonable $25/person with 10 playing
"Such a blast. Everybody gets really into their character and has such a fun time accusing their friends of murder"- Nat
"The Miz Cowpoke Murder Mystery was so much fun! I loved all the advanced information, including a drink menu, Zoom backdrop options and music to get us in the mood! During the game, the host gave clear personalized instructions privately via the chat box. I would definitely enter this "pageant" again!" – Rhonda J
Perfect for birthdays, bachelorettes, game nights, corporate events or for a group of friends looking to unwind. Our team incorporates design experts, Zoom specialists and theater professionals to give an exceptional experience. The EKM team is located in NYC and can accommodate any time zone.
More information is available at evenifitkillsme.com
The Seersucker suit or accessories are a Father's Day Hit Gift Set !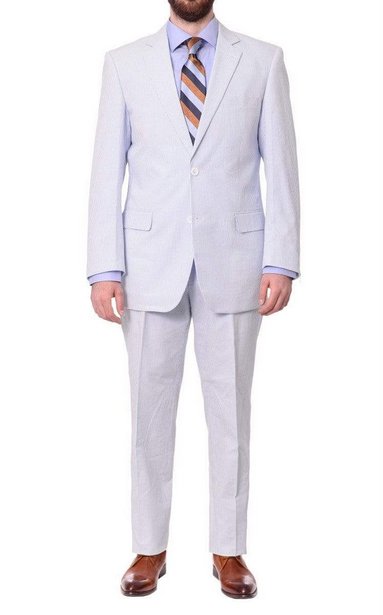 The Suit Depot spring essentials for guys!
If you ask us, every man should own a seersucker suit for spring. It's such a fun and practical item to own! So lightweight and stylish, it's the perfect way to celebrate in style once the warmer weather hits :).
1. The always classic blue seersucker suit
2. The dapper tan seersucker suit
3. And here is a pink seersucker suit for the more adventurous dresser who likes to stand out 🙂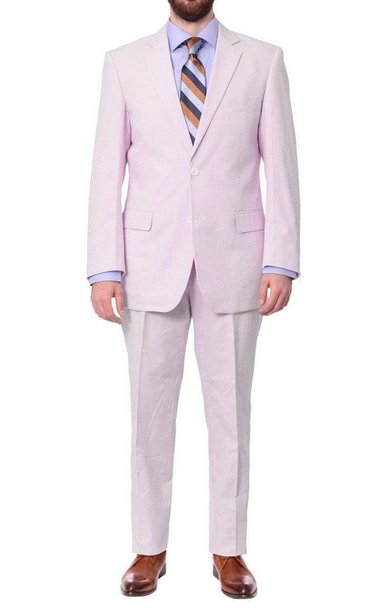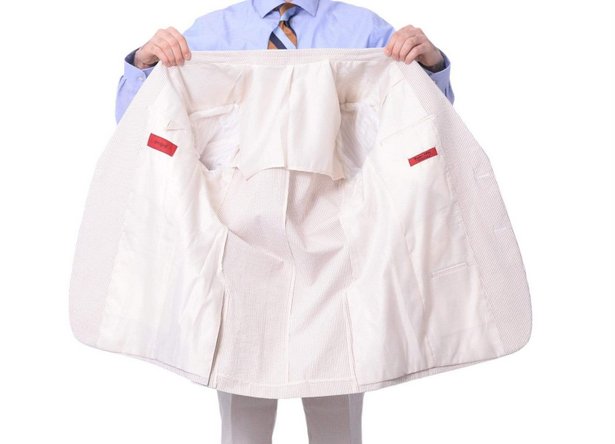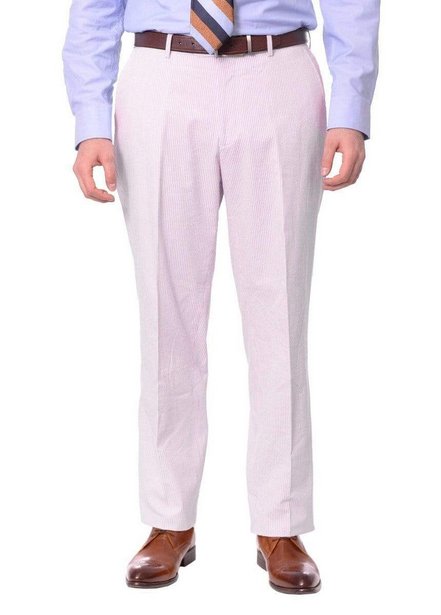 BOOK: Humanizing B2B: The new truth in marketing that will transform your brand and your sales –
by Paul Cash , James Trezon
There's a new truth in B2B marketing: if you want to move products, you need to move minds.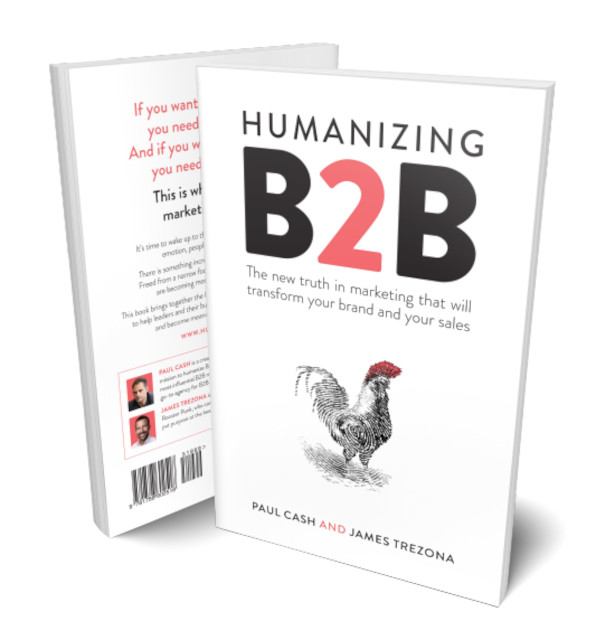 Most companies suffer from a delusion, and it's this: that buyers always make decisions in a rational, logical, and economic way. The result is a slew of features-driven B2B marketing that few people really care about. In recent years B2B customers have evolved. The don't just want to buy from businesses anymore, they want to buy into them.
The problem is too few B2B companies realize this. They continue with the same product-centric marketing that increases revenue by a percentage point here and there. It seems safe but it's dangerously short-sighted, because it doesn't deliver the transformational and long-term growth that makes businesses category leaders.
It's even more important to address this issue at such a critical and delicate moment in the world economy. Marketing leaders require strategies that have an exponential, rather than an incremental, effect on brand, marketing and sales, and to implement them they need the new super-skills this book teaches.
This involves establishing a core purpose, shifting the focus from products to people, from features to feelings and from messaging to storytelling, acknowledging that neuro science has proved that people buy on emotion and justify with fact. In other words, it requires a completely different mindset to the one that's prevalent right now, one that we call 'Humanizing B2B'.
Humanising B2B: The new truth in marketing that will transform your brand and your sales by James Trezona and Paul Cash Practical Inspiration Publishing; £17.99 available via Amazon or to order in all good bookshops.
Five NEW Father's Day Gifts from Paxton & Whitfield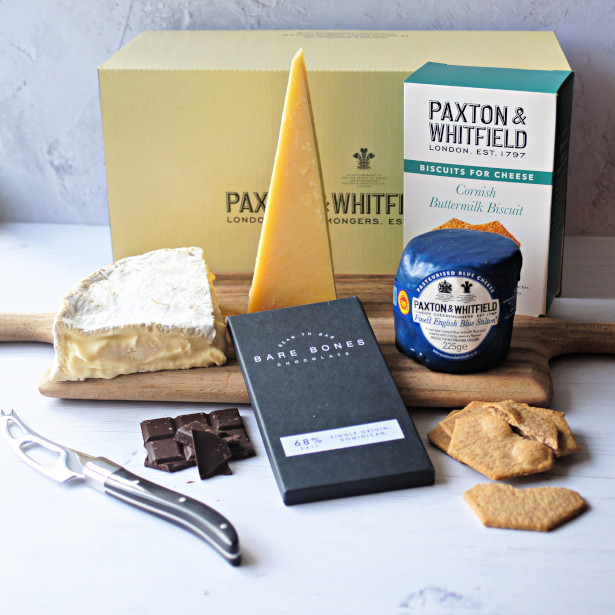 For Father's Day on Sunday 20th June, Paxton & Whitfield's cheesemongers have created five NEW gifts to help celebrate this special day. There is a Father's Day Cheese & Chocs box, a June Treats Collection, a Very English Father's Day Selection and a Celebration Cheese Cake. Finally, if you think your Dad would like something more interactive, you can buy him a ticket for a unique Online Cheese Tasting.
All five products are packaged with 100% sheep's wool insulation and reusable icepacks and sent on an overnight delivery service for an impressive and fresh arrival. You can add a personalised gift message to be printed on a Paxton & Whitfield gift card.
They are all available online at paxtonandwhitfield.co.uk. So choose a gift and make your Dad's Father's Day this year!
Father's Day Cheese & Chocs (£40) – A selection of three artisan, British cheeses presented in a Paxton & Whitfield gift box, with a pack of Cornish Buttermilk Biscuits (100g) and a bar of delicious 68% Cocoa 'Bare Bones' Salted Chocolate.
The cheeses featured make a balanced cheeseboard and are:
· Baron Bigod (250g) (Unpasteurised, traditional rennet) – This is a soft, white bloomy rind cheese that is handmade on Fen Farm, Suffolk. The farm is run by the Crickmore Family who have been farming for three generations. The cheese is the result of three years of learning, travel and experimentation by cheesemaker James Crickmore and the milk to make the cheese comes from the farm's herd of Montbeliarde cows. Baron Bigod has a long lasting, earthy mushroom flavour and is very similar to Brie de Meaux.
· Montgomerys Cheddar (250g) (Unpasteurised, traditional rennet) – A mature Cheddar that has a long and complex flavour. Characteristically drier and nuttier than other Cheddars. It is made by Jamie Montgomery in North Cadbury near Yeovil. The Montgomery family are third generation farmers and make one of very few remaining examples of how Cheddar was made in the 19th century. Jamie even uses the same starter cultures that his family used over 70 years ago to ensure variety and depth of flavour in the cheese. The milk Jamie uses is unpasteurised and comes from the 140 Holstein cows from his own farm, to which he adds traditional animal rennet. Montgomery Cheddar is full flavoured and develops a depth and complexity of flavour throughout its slow maturation period of 12-18 months, that has few rivals. The texture is dryer than that of many other traditional Cheddars, with a distinct crumbly and crunchy bite.
· Waxed Mini Stilton (250g) (Pasteurised, traditional rennet) – This is a truly exceptional example of one of England's most famous cheeses, with a herby tang and rich creaminess. It has been graded and chosen to meet the flavour and texture profiles specified by Paxton & Whitfield and comes coated in blue wax. Stilton in prime condition has a grey, wrinkly crust and the inside should be creamy yellow with an even spread of blue-green veins. The strength of the flavour should not be overpowering but have a pleasant, herby tang.
Online Cheese Tasting (£45/price includes delivery in the UK) – A delicious range of cheeses perfect for dad to taste as a Father's Day treat at 7pm on Friday 25th June. A unique gift for dad. The price includes the entry to this online tasting event and a chilled delivery of artisan cheese to your home so that you can taste along for the full experience. UK delivery is included in the price (there is an additional delivery charge for highlands & islands addresses).
June Treats Collection (£60/price includes delivery in the UK) – Seasonally selected treats from Paxton & Whitfield's cheesemongers. This limited edition box contains three delicious artisan cheeses as well as a Quince & Apple Confit (120g), a pack of Rosemary Wafers (150g) and the best-selling Cheesemongers' Favourite Knife. The feast continues with a packet of ginger shortbread and a bottle of Paxton's No 93 Ale (500ml).
The cheeses featured are:
· Stichelton (250g) (Unpasteurised cows' milk, traditional rennet)  – Paxton & Whitfield have been buying directly from Stichelton's cheesemaker Joe Schneider for over 22 years. Joe has a purpose-built dairy at Collingthwaite Farm on the northern borders of Sherwood Forest, Nottinghamshire. Stichelton is made using very small quantities of starter culture and rennet, and as a result the acidification is very slow and the curds are very delicate. The cheeses are matured for about six weeks before being pierced with stainless steel needles to allow the air to get through the cheese and the blueing to form. They are then turned twice weekly for a further 6-8 weeks to ensure consistent maturation. Stichelton has deliciously complex flavours that change with the seasons and develop with age. The texture is creamy and buttery. Spicy notes come through from the blueing, which sit alongside nutty, savoury, and milky, sweet flavours.
· Camembert de Normandie PDO * (250g) (Unpasteurised cow's milk, traditional rennet) – A good Camembert should have a rippled rind with a good coating of white downy mould with some reddish pigmentation in places. The interior should be supple throughout with a creamy white colour and the smell should be earthy and cabbagey. Whilst the name Camembert is not protected, a Camembert De Normandie AOP must be made with raw milk and using traditional methods to ensure the quality of the product, so it's worth seeking out.
· Lincolnshire Poacher (250g) (Unpasteurised cows' milk, traditional rennet) – This delicious cheese is made by Simon and Tim Jones on their farm situated on the eastern edge of the beautiful Lincolnshire Wolds, where the lush pastures that their dairy herd graze on sits on chalky land. The brothers are the fourth generation to be running the family farm that has been in the family since 1917. To ensure that the milk produced is of the highest quality the cows are treated like 'royalty', they even have their own happy cow brushes so that they can give themselves a really good scratch! The cheese is made a little bit like a traditional West Country Cheddar but with a few influences from the Continental Europe cheesemaking. Simon learnt his cheesemaking from the late Dougal Campbell who in turn learnt his cheesemaking in Switzerland. This means that Lincolnshire Poacher has some marked differences to Cheddar that means it can be likened to the continental hard mountain cheeses, such as Comte. Paxtons stocks the Vintage Poacher that is matured for between 18 to 22 months. It has a distinctive fruity, nutty taste with a clean, sweet finish.
Celebration Cheese Cake (£60/price includes delivery in the UK) – What better way to celebrate Father's Day than with a tiered cake of cheese! This cake serves up to 20 people, or less with plenty of leftovers.
The cake is made up from the following cheeses:
· Waterloo (approx 800g) – (Thermised, vegetarian rennet, cows' milk) The bottom tier of the cake is Waterloo. Anne and Andy Wigmore of Village Maid Cheese, near Reading, Berkshire, make Waterloo, as well as Wigmore and Spenwood. Anne was inspired to set up her own cheesemaking business in 1986 having previously worked for the National Institute for Research in Dairying where she was involved with microbiology in cheesemaking. Waterloo, a semi-soft cheese, is made using Guernsey cows' milk that originally came from the Duke of Welllington's estate – hence the cheese's name. Today the milk comes from a single dairy herd located near to Henley-on-Thames. The cheese is made using a washed curd technique, which involves replacing some of the whey with water before it is drained from the curd. This reduces the acidity in the cheese and leaves a more mellow flavour. Waterloo has a creamy texture with a mildly salty, earthy flavour.
· Cashel Blue (approx 750g) – (Pasteurised cows' milk, vegetarian rennet) The middle tier is Cashel Blue. Made by Jane and Louis Grubb near Cashel in Country Tipperary, this semi-soft blue cheese was first produced in 1984. It is a unique cheese as it was Ireland's first farmhouse blue cheese. In order to make the cheese Jane and Louis researched the Irish cheese market and on finding that no one made a cheese of this style, produced a soft blue cheese – creating their own niche in the cheese market. Although some milk is purchased to make the cheese, the majority comes from the Friesian dairy herd on the farm. The cheese has a firm texture that takes on a soft, almost spreadable texture as it ages. It has a mellow, subtle and creamy flavour.
· Cheddar Pounder (500g) – (Pasteurised cows' milk, vegetarian rennet) In the heart of the stunning Bride Valley in Dorset, Paxton & Whitfield's Cheddar Pounders are handmade to a traditional recipe using pasteurised milk from local herds. The Truckles are then taken and matured in the historic Wookey Hole Caves of Wells, Somerset, where the flavour picks up a distinctive complexity from the unique environment. This is a cloth-bound cheese and the cloth should be removed before eating. This can easily be done with a knife.
Very English Father's Day Selection (£85/price includes delivery in the UK) – A feast of fine English red wine, cheese and chocolates to celebrate Father's Day. If you're lucky, Dad may share this delicious selection! Featuring a whole clothbound Quickes Cheddar Truckle (1.8kg), Paxton & Whitfield Biscuits for Cheese selection box (250g), a bottle of Ravens Hill English Red Wine (750ml) and Charbonnel et Walker Union Jack chocolates. It comes beautifully presented in a large Paxton & Whitfield gift box.
* PDO – Protected Designation of Origin, for products that are produced, processed and prepared within a particular geographical area, and with features and characteristics that must be due to that area.
Treat your dad to a little luxury this Father's Day with a bottle of multi-award winning NINE ELMS No.18.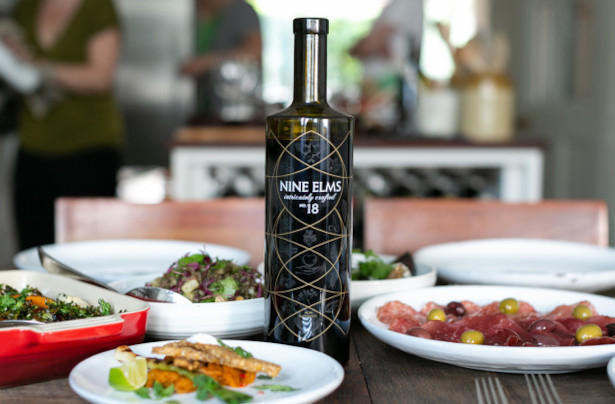 Created to complement good food, NINE ELMS No.18 is a ruby velven – a non-alcoholic drink specifically designed to enjoy alongside rich, savoury dishes.
NINE ELMS have created a uniquely complex taste profile by combining 20 different botanicals and the juice of 4 types of dark berry, providing a delicious alcohol-free indulgence for both drinkers and non-drinkers alike to enjoy. No.18's rich, earthy notes are best paired with antipasti, charcuterie, chargrilled vegetables, roasted meats or cheeses – making it the perfect accompaniment to your Father's Day feast. Beautifully packaged in a tall, elegant bottle with gold accents, NINE ELMS No.18 exudes sophistication.
Not only can NINE ELMS No.18 be drunk like a wine, it's fantastic for crafting a variety of sumptuous cocktails. Ideal for amateur mixologists, mix NINE ELMS No.18 with a dash of tonic and add a twist of orange to make a fresh and summery alcohol-free Spritz. Ideal for dads who are alcohol-free or looking to moderate, celebrate Father's Day in style with NINE ELMS No.18. Available online at Master of Malt for £16.95.
ADOLFO DOMÍNGUEZ's new campaign, DRESS LIKE A TREE, proposes reconciling fashion with nature
The premium fashion brand ADOLFO DOMÍNGUEZ has launched its new campaign, DRESS LIKE A TREE, which focuses on the design of garments created with TENCEL™ Lyocell, a fibre derived from the renewable raw material, wood, which both respects the planet and goes gentle on the skin.
The fashion industry is the second most polluting industry in the world. In Spain, the textile sector generates more than 900,000 tons of waste and only 10% of this waste is recovered. The remainder is burnt leading to the emission of polluting gases.
Faced with this situation, the DRESS LIKE A TREE campaign claims a return to our origins and proposes a reconciliation with nature. To this end, it is embracing the use of TENCEL™ as a fibre of the future.
"Wearing it is a manifesto", is the motto of the ADOLFO DOMÍNGUEZ campaign. The latter highlights the value of a fibre of natural origin that does not require intensive cultivation, like cotton does. Growing cotton takes up only 2.4% of the world's arable land, but consumes 16% of all insecticides. At the same time, fibres of natural origin do not have the enormous environmental impact of polyester, which requires large amounts of oil for its manufacture and releases microplastics that end up in the sea.
Planet KIND is formulated with ingredients like vitamin E and cucumber for a soothing and comfortable shaving experience.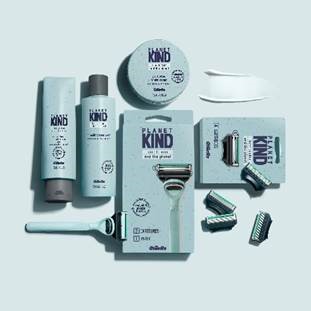 Planet KIND packaging is recyclable and made with recycled material and the full product lineup includes:
• A durable razor handle made with 60% recycled material.
o The razor is designed with Five (5) High Quality Blades.
• Dermatologist-tested moisturizer, facewash and shave cream made without parabens, SLS sulfate, alcohol or dyes.
Planet KIND is available at PlanetKINDbyGillette.com, Target.com and your local Target store.
If you want to spoil your father for father's day go big or go home. Literally!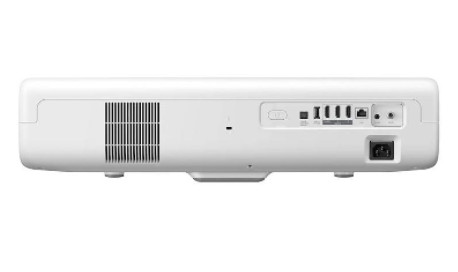 When you get them an ultra short throw projector you give them the gift of a 120 inch screen that can fit in just about any home. Ultra short throw projectors sit directly under the screen so they don't take up much space. When paired with an ambient light rejecting screen, these projectors work beautifully in any room thanks to their extra bright laser light source. If your dad loves watching movies this is the gift to get!
Samsung Premiere LSP9T
$6,497.99
www.projectorscreen.com/samsung-lsp9t-4k-ultra-short-throw-laser-projector.html
If you're a tech enthusiast or cinephile the Samsung LSP9T ultra short throw projector is for you. This super-bright 2800 lumen triple laser projector provides a stunlyingly immersive 4K resolution image up to 130 inches (4 times larger than a 65 inch flatscreen TV) with the most vibrant colors, and a superior built in soundbar. And it does all this from as little as 4 inches from the screen. This projector is king of the ultra short throw projectors and thanks to it's 4K resolution makes it the perfect pairing for the new Xbox Series X or Playstaion 5. It's designed to work gloriously, even in well lit rooms like a living room, making it perfect for apartment living. You'll be completely absorbed into every movie, tv show, video game or sporting event you put up on your display surface making it completely worth the high price tag. Your place will be the only place you and your friends will want to watch anything.
The sleek polished white casing looks great in any living room regardless of style. It features rounded corners and an attractive fabric cover for the speakers on the front of the unit. The first time I turned it on I was absolutely blown away by the detail and vibrancy of the colors on the projector screen. Once you experience the picture for yourself, it will be the only way you want to watch anything.
Epson LS300 Ultra Short Throw Projector
$1,999
www.projectorscreen.com/epson-epiqvision-ultra-ls300-smart-streaming-laser-projector-v11ha07120-black.html
While it lacks the outstanding 4K picture of its big brother, the Epson LS500, this 1080p ultra short throw projector produces fantastic pictures and sound making it a great choice for the post college lifestyle. By placing the LS300 UST laser projector just inches from the wall you can experience TV shows, sports, movies, video games and more like you've never before with up to an astonishing 120 inch screen size. It's the perfect living room projector thanks to its 3600 lumen laser light source, allowing it to work in even well-lit rooms. This smart projector features built in Chromecast and includes streaming channels like Hulu, HBO, Disney+, YouTube and more!
Designed with simplicity in mind, the Epson EpiqVision LS300 Streaming Laser Projector has a clean and modern aesthetic to beautifully fit in with any décor. The bright vibrant colors of this ultra short throw's picture look outstanding on the screen compared to any small, boring LED TVs
The Dodi Boot from Dedito (£188.50) is a unisex ankle-length boot perfect for those who love hiking, walking and exploring the great outdoors over wet and unforgiving terrain.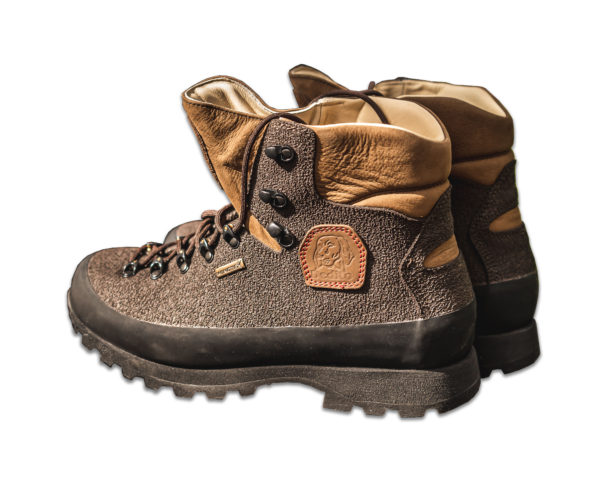 The Dodi boot is crafted from a single piece leather upper covered with a breathable and scratch-resistant "MIX' polyurethane fabric. This covering not only protects the leather from being scratched or torn in the undergrowth, it also ensures the leather isn't waterlogged or coated with mud. This in turn helps the boots stay lightweight and easy to wear, even in the wettest, muddiest conditions. A rubber cap encircling the whole boot offers extra protection to the foot and keeps everything totally waterproof.
DIVE INTO WAVEBREAKER® MEN'S SWIMWEAR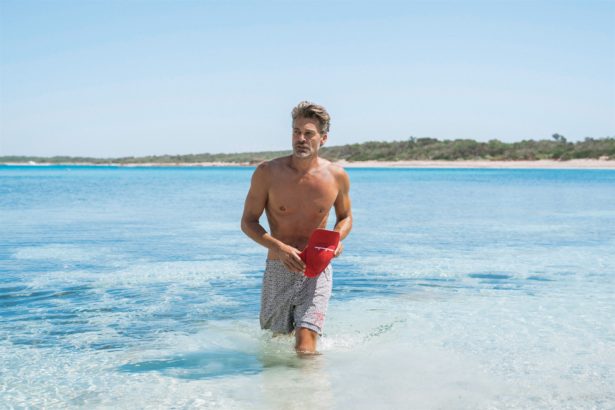 In only its third season the WAVEBREAKER® label is making a big impact and breaking the mould of generic men's swimwear. WAVEBREAKER® is for the guy who loves the ocean and the outdoors, but won't compromise on stylish swimwear. Classic, yet fashion-forward designs created using the latest innovations in technical fabrics. Swimwear built for comfort, that is lightweight, fast-drying, and most importantly, looks incredible. Board shorts, fitted shorts, trunks, swim briefs, jammers and T-shirts, with accessories including towels, sports bags and caps complete the look.
Diving into sparkling seas, dropping into the waves or lazing on the beach, WAVEBREAKER® has a style to suit. Choose from Premium, Sports, Beach, Classic, and even a kids collection for the boys. WAVEBREAKER® is brought to you by Adolf Riedl GmbH & Co, a company steeped in over 70 years' of swimwear heritage. One of Europe's leading swim and resortwear manufacturers and has won the coveted SOUS swimwear award for the last nine years in a row.
WAVEBREAKER® is also saving our oceans, by using innovative Green Bay fabric. The polyamide fibre for GREENbay's outer fabric is made of 100% recycled material such as recycled fishing nets (recovered from the sea), reducing waste that ends up as landfill or in our oceans. Super-soft microfibre, chlorine resistant, lightweight and quick-drying materials. Bi-elastic, inner slips, and elastic-free cuffs, all designed with comfort in mind. Exclusive prints and styles, creating this summer's hottest range of men's swimwear.
WAVEBREAKER® Premium is for the gentleman that expects nothing but the best and won't compromise. Sophisticated styles, premium fabrics, and designer looks. Choose from a nautical palette of navy blue, red, white and aqua, in stripes, colour blocking or yacht prints. Inject some zest with lemon print boardshorts and graphic prints. Then dry off after your swim with a luxurious beach towel and throw on a stylish logo tee or preppy polo.
WAVEBREAKER® Sport is designed for the active and energetic. Athletic styles that are streamlined and aerodynamic for ease of movement in the water. Chlorine resistant and quick-drying, perfect for all your water-based sports. Hard-wearing, technical fabrics for high demand, yet still fun with vibrant graphic and tropical prints.
WAVEBREAKER® Beach emulates true, laidback surfer style. Take your look from the beach to the bar with relaxed boardies, t-shirts and caps. Vibrant Hawaiian prints, aerial ocean's and bright graphic prints stand out style where every day, is a holiday.
For the discerning gent, WAVEBREAKER® Classic is on point. Timeless and elegant, stripes, checks or colour blocking. In a palette nautical navy and crisp white, vibrant red, as well as fresh green, orange and khaki. Classic designs that will never date, and elevate your beach style.
For the mini-me boys, there is the WAVEBREAKER® children's range. The standout pieces from the men's collection have been handpicked and made into mini sizes, ages 4-16, just for the kids. Boisterous boys will love the 'Hawaiian', 'lemon' and 'graphic' board shorts, or for the cool dudes, block colour boardies with an on-trend logo waistband.
WAVEBREAKER® caters for adults sizes S – 8XL and boys aged 4-16. WAVEBREAKER® is sold in stores across Australia and New Zealand and online. For stockists visit www.wavebreaker.info
For the man constantly on the go, managing all those gadgets, knowing where he's supposed to be and when, staying on top of work, activities and parenting. Just thinking about what it takes today to be a good Dad stresses me out! What Dad really needs is Todoist.
Todoist is the award winning task management app over 25 million people worldwide rely on to stay on top of deadlines, crush goals, and enhance their productivity. With a gift subscription to Todoist Pro for $36 for a full year, Dad will get all the bells and whistles like:
• 300 active projects
• 25 collaborators per project (to delegate and share to-do's with the family, getting things OFF his list without needing to ASK)
• 100 MB file uploads
• 150 filters
• Unlimited activity history
• Unlimited reminders (never forget that face mask again!)
• Themes & auto backups
Todoist Pro is flexible, easily customizable and designed so Dad can categorize, sort, or prioritize his to-do's, moving important tasks from to-do to done.
Cheeky Chocs have a fantastic range of chocolate bars for Dad/Grandad/Uncles and every male relation in between! You can view the full range here: cheekychocs.com/collections/fathers-day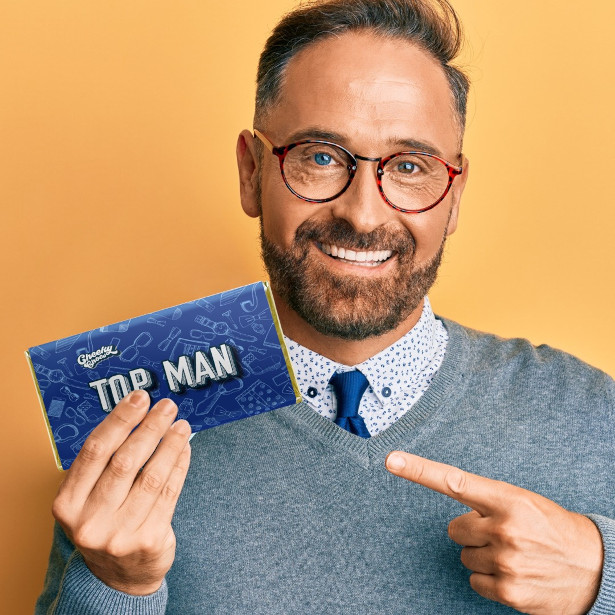 Standout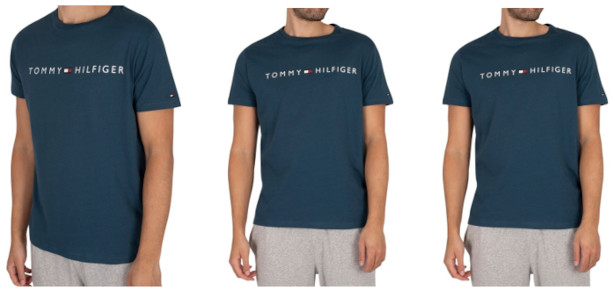 As one of the UK's leading menswear retailers, Standout is the perfect place to find designer men's clothing, footwear and accessories from top brands including Superdry, North Face, Levi's and more. Perfect for fashion-forward fathers, finding on-trend styles is easy and inexpensive with Standout.
Tommy Hilfiger Lounge Graphic T-Shirt – Lakeside, £25.95
When it comes to buying clothing for men, sometimes it pays to play it safe with a comfortable graphic t-shirt. An essential for any man's wardrobe, a graphic tee is simple, understated and yet can be worn for any occasion. Suitable for everyday wear, lounging around the home or even for a nicer occasion if up-styled correctly, this Tommywith Hilfiger t-shirt features a classic straight hem, a branded graphic front and is made from 100% organic cotton for those sustainably minded among us.
Levi's New Duncan Belt (Available in Dark Brown and Black), £25.95
The perfect gift for the fashionable man that already has everything, this Levi's belt is an absolute wardrobe essential for every man. Available in black and brown colourways to suit their style preferences, the New Duncan belt is made from 100% bovine leather and features a branded buckle.
Levi's Cubano Relaxed Shortsleeved Shirt (Multibandana Beautiful and Parrot Paradise), £33.95
For the father that simply can't get enough of the sun, the summer-ready Levi's Cubano shirt is guaranteed to get him in the mood for bbqing and sunbathing. Between the lightweight Lyocell and Hemp mix fabric and the loose, short sleeved fit, this truly is the perfect casual shirt for those warmer days. Available in two stylish colourways, one a lighter white with peachy tones and the other a darker theme with paisley print, everything has been designed to perfection, right down to the classic Levi's red tag on the shirt pocket.
Birkenstock Arizona Sandals – Stone (£55.95), Black (£50.95) or Mocca (£55.95)
For those looking to spend a little more in order to make this Father's Day something really special, you can't go wrong with a classic pair of Birkenstocks. Highly regarded for their comfort, quality and style, Birkenstock Arizona sandals are a staple of summer wardrobes the world over and, with multiple colourways available at Standout, finding the right style for Father's Day is simple. Choose between stone, black and mocca colourways to suit his style and let him benefit from features like Birkenstocks contoured footbed for heightened comfort, adjustable buckle fastenings and stylish embedded branding on the side.

A GREAT GOURMET GIFT FOR FATHER'S DAY
THE NEW TRACKLEMENTS FATHER'S DAY BUNDLE
The Life and Soul of the Pantry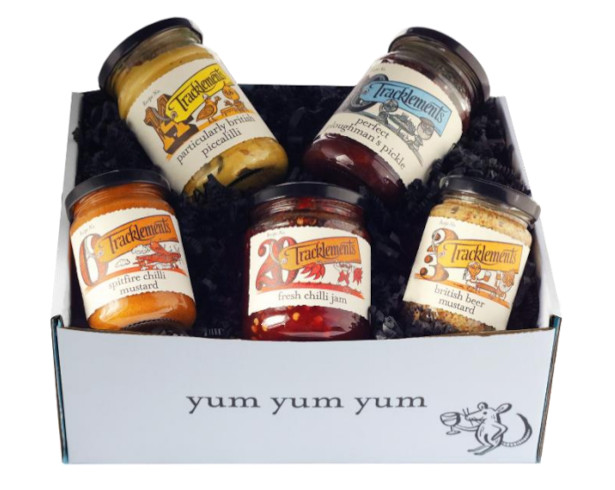 The NEW Tracklements Father's Day Bundle is a thoughtful way to show your Dad just how much you love and
appreciate him and, at the same time, let him know that you're looking forward to his next family BBQ.
At just £18.20 for five of our best sellers it's available exclusively from tracklements.co.uk and can be delivered
directly to your Dad's door. The boxed Bundle includes:
• British Beer Mustard, 140g – Made with a malty
local Wiltshire beer, it does wonders for hunks of
ham, pork pies or flinty Cheddar
• Particularly British Piccalilli, 270g – A curious
mustard pickle packing a rather sharp punch and
moreish crunch, it's beautiful piled onto a
Ploughman's and alongside meaty terrines as well
as Scotch eggs
• Spitfire Chilli Mustard, 140g – A volcanic condiment
for courageous tastebuds, it fires up cold meats,
cheeses and sausages
• Perfect Ploughman's Pickle, 295g – This has everything you want in a pickle – a toothsome crunch, a
sweet tang and a sharp bite. There's no better partner for a ploughman's, or a thick-cut ham sandwich
• Fresh Chilli Jam, 250g – The original, multi award-winner. The sticky-sweet chilli jam smoulders with a
gentle heat from fistfuls of fresh red chillies. Incredibly versatile, it's beautiful with fish, meats, on
sarnies and with creamy cheeses. What are we saying? It's great with ALL cheese!
www.tracklements.co.uk
@tracklements #tastytracklements #LifeandSoulofthePantry
The Scotch Malt Whisky Society?
Founded in Edinburgh, Scotland in 1983, the world's leading whisky club is on a mission to discover the finest casks of single malt whisky in the world, sharing them exclusively with its members.
Members enjoy a variety of benefits that will elevate their knowledge for all things whisky including:
• Access to a coveted selection of rare single malt whisky released each month (at least 20 new hand-picked selections each month)
• Virtual and in-person tasting events throughout the USA,
• Private Members' Rooms in the UK as well as US bars serving Society whisky
Membership to the society makes for a wonderful gift for both a whisky lover as well as someone who is interested in learning about whisky. There are different price points, and each comes with a membership which is delivered electronically.
Options include:
• The gift of membership is $99, and members join the community with access to purchase the monthly releases
• For $165, the gift of membership is supplemented with an exclusive eight-year-old, young and spritely whisky from the Highland region. Separately this combination has a value of $214 as the whisky is valued at $115.
• For $180, the gift of membership is supplemented with an exclusive nine-year-old whisky with a peated flavour profile that hails from Islay. Separately this combination has a value of $229 as the whisky is valued at $130.
• For $320, the gift of membership is supplemented with an exclusive 24-year-old whisky from Speyside; this whisky has a spicy and sweet flavour profile. Separately this combination has a value of $379.
Unique Father's Day Gift Ideas For The Coolest Dad Around
www.micucci.co.uk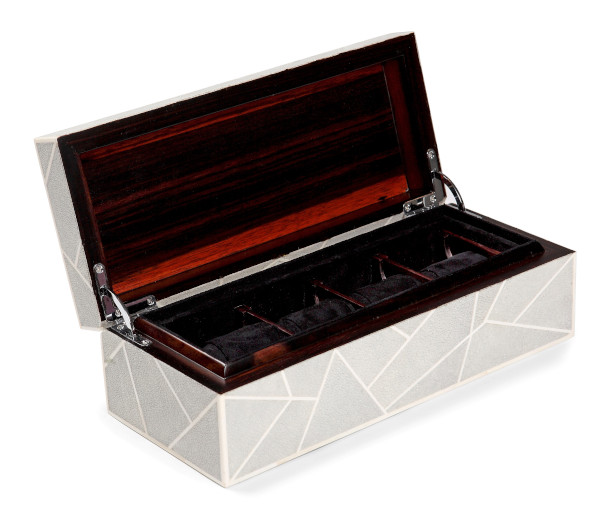 Although your dad may say that he doesn't want anything for Father's Day (this year it's on Sunday 20th of June); you know that showing up without a present isn't really an option, as he's the guy you looked up to (literally!) all these years.
After all, it's only fitting to get him a Father's Day gift that shows how much you appreciate him and everything he does for your family. Finding the perfect present for your dad can be tricky though! You want to get a unique Father's Day gift that he'll actually use — something that's meaningful and quirky, or a little bit of both.
If your dad has good style, interesting music taste, and a stocked bar – then he'll need a gift from you that matches his Cool Dad vibes. If he's an aspirational Cool Dad, then he'll appreciate your input with the best, most thoughtful gift to help him on his way there!
To guide you along, we've put together a little selection of the best Father's Day gift ideas for every kind of father figure in your life – whether it's your stepdad, father-in-law, or grandpa. That's right, most of these picks will work for any of the men in your life! Even for your brother who just became a new dad, or your husband who is the best dad to your kids. Oh, and if you're shopping for multiple people – we made sure to include plenty of options! Just throw in a card, and you're good to go.
1. "Shagreen Watch Box" by Micucci Interiors. £1,330.00
Genuine Shagreen rectangular watch box with geometric pattern, Bone Trim inlay and ebony wood interior. The 4 sueded pillows can be removed to make room for other accessories if needed.
2. "Shagreen Trays" by Micucci Interiors. £660.00 – £870.00
Genuine Shagreen trays in different shapes and colour variations. Perfect for TV remote controls or keys!
3. "Shagreen Storage Boxes" by Micucci Interiors. £1,265.00
Genuine Shagreen boxes with Bone Trim detailing, ebony wood interior and different colour variations exclusive to Micucci Interiors. Perfect for cigars!
4. "Water Bag" Glass Sculptures by Dylan Martinez. £1,250.00 – £4,950.00
Hyper-realistic hand-blown water bag glass sculptures by American sculptor Dylan Martinez from his illusory series of work titled "H2O/SiO2". Each sculpture is both hollow and solid, and is individually hand-sculpted from a crystal-clear glass. Signed and comes with COA.
5. "Really Good" Sculpture by David Shrigley. £450.00
Limited edition sculptures by contemporary visual artist David Shrigley titled "Really Good" from 2016. Can be used as bookends!
6. "Khepri Vessel" by Elena Salmistraro. £880.00
Fine ceramic Khepri container designed by Italian artist Elena Salmistraro. Enriched with coloured glazes and precious metal detailing.
7. "Saggar Ceramic Display Plate" by Denis Di Luca. £600.00
Saggar ceramic display plate on a stand by Italian product designer Denis Di Luca. Each plate is individually fired and hand-finished using Saggar technique.
8. "Set of 6 Insects Coasters" by Vista Alegre. £120.00
Hand-crafted and hand-painted porcelain set of 6 coasters featuring insects motifs enhanced with gold detailing. The motifs of this coaster set are inspired by scientific illustrations of the eighteenth century.
9. "Denver Desk Lamp" by Micucci Interiors. £240.00
Contemporary desk lamp with a robust black marble base and an oval-shaped smoked glass dome.
10. "Porcelain Desk Lamps" by Vista Alegre. £1,080.00 – £2,580.00
Contemporary bisque porcelain LED table lamps from "Earth to Humanity" collection designed by Ross Lovegrove for Portuguese luxury brand Vista Alegre. Striking innovative design features pure white ripples, folds and subtle relief patterns, while casting a soft luminous glow.
11. "Black & White Artwork" by Tim Christie. £850.00 – £1,800.00
Each piece is digitally generated using sourced imagery and computer-aided illustration. The underlying images are out of focus, so the diagonal black and white lines transition from thin to heavy in a seamless linear flow.
12. "Diamond Dust Artwork" by Maxwell Fine. £650.00 – £850.00
2 colour digital print on Somerset 310 gsm paper with full large diamond dust overlay by Maxwell Fine Studio. Perfect to deliver that special message from you!
Micucci Interiors was established in 2017 to allow everyone to find the most beautiful and unique Home Decor, Tabletop Accessories and Fine Art under one roof – something exclusive, luxury, bold, fun and quirky. Every day, our professional team of interior designers, art curators and stylists help our clients with sourcing special pieces for their homes and interior design projects. The entire collection displayed on our platform is carefully hand-picked and developed by our in-house Team together with the affiliated artists and artisans.
We offer an exclusive range of designer home accessories, dinnerware, lighting and fine art. Although we tend to specialise in accessories, we sometimes incorporate very special and unique pieces into our collection, resulting in an eclectic mix rather than a uniform style. We travel around Europe and the rest of the world to source new exciting pieces that we regularly add to our collection.
Micucci Interiors allows you to add interesting pieces to your interiors, teaming the elegance with the unusual. Our choices are dictated by spontaneous attraction to shapes and colours as much as knowledge of design. We draw our inspiration from famous designers and artists from around the world, which helps us to put together the range of our carefully curated pieces.
We are an independent company, that provides an individual approach to every order by building a personal relationship with all our new and existing clients. We work closely with all of our artists to achieve and deliver the best possible product. Over the past years, Micucci Interiors maintained a friendly and personal relationship with all our affiliated artists, who always go that extra mile to support our clients, offering a first-class service at all time.
Micucci Interiors is the ultimate destination to discover luxury home accessories, which will help you with transforming your home into a museum-worthy space. Whether you are traditional, and love the timeless style, or glam, and need more embellishment in your life; step out of your comfort zone and try one of our decorative items to give any room that wow-factor! We always add fresh on-trend products to our collection, so please add us to your favourites, sign up for our newsletters, follow on Social Media and regularly browse through our website to keep up-to-date with our new arrivals.