D-Robe Outdoors… Free to Be
https://www.d-robeoutdoors.com/
D-Robe Outdoors, a functionally stylish piece of outerwear inspired by the ease and protection of a changing robe, resistant to all weather conditions and timeless in design. Whether strolling seaside or zig zagging through a bustling city, this classic jacket integrates high-performance features and inspired elements, to keep you covered regardless of what life throws your way. Featuring a recycled fleece interior lining and embodying the length of a trench coat and style of a modern parka, the Beaufort Robe is the ultimate shield for daily life when it comes to staying warm and dry against harsh outdoor conditions. D-Robe's durable and versatile selections are genderless, ageless and stand the test of time. Effortlessly limiting overconsumption as a go-to staple that fits perfectly with any capsule collection, using sustainable, plastic-free packaging and eco-friendly materials.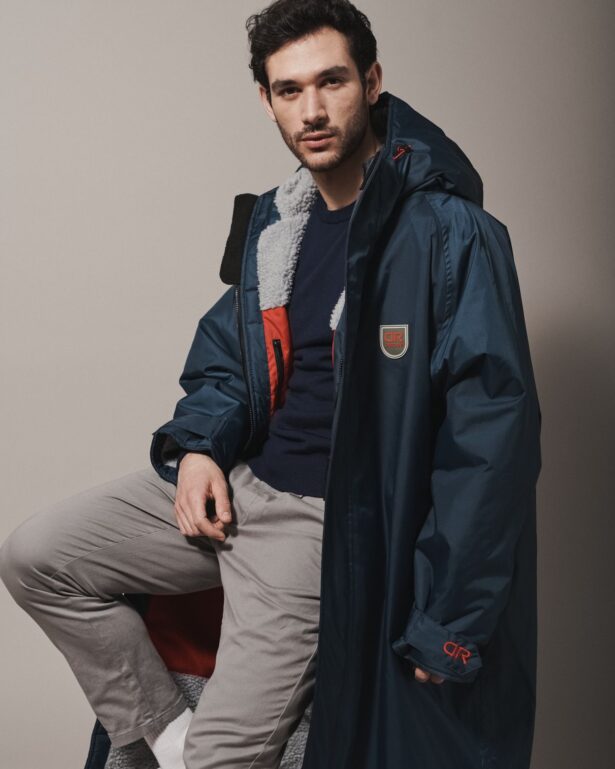 D-Robe was specifically designed to transform and adapt to your needs. It is the perfect outerwear companion and can be worn at work and at play, in the city or by the sea, on and off the rugby pitch. Whether you need to keep warm during half time, are cooling down post-match in the rain, or are supporting your team from the side-lines, our versatile Robes are perfect to throw on and are guaranteed to keep you warm and dry so you can be ready for every eventuality.
Fully waterproof, wind-resistant and crafted with a breathable outer shell, the robes are made of recycled nylon and finished with taped seams, to enhance the waterproof protection (un-taped needle stitching leaves tiny holes for water to seep through in wet conditions). The outer shell is fully wipeable making it easy to clean your robe after a day on the muddy pitch. The irresistibly soft fleece lining of recycled polyester houses multiple functional pockets that protect your everyday essentials, including a detachable inner pocket that can be easily removed and washed to keep your robe fresh. Our signature D-Ring is fitted to the outer shell and serves to hang your robe for quick drying or easy storage – in the changing room or back at home. For a personalised fit, and maximised protection, you can quickly adjust the Velcro sleeve straps and hood drawstrings. They have also been designed with a quick close placket to cover the double-way zip for additional warmth and shielding.
The brand has been created by a collective group of individuals passionate about the outdoors, the environment, sport and good design. Each bringing their own industry experience and demands for what the perfect everyday jacket should fulfil. One of those individuals is the brands Director, Matt, who states,
"Through family surf trips, Devon holidays and athletics track days we each began to see the advantage of a changing robe, but none currently on the market were ones we would personally choose to wear. Whilst they served a practical purpose, none were stylish or versatile and although this current product suited surfers well, they seemed to only live on the beach. The team therefore noted that by improving the functionality, quality and style of the classic change robe, we could create an incredibly versatile jacket – the best of its kind on the market – that's both sustainable and affordable. A jacket that would not only be better suited for all water sports, but also to keep you warm and dry walking the dog and commuting to work, chilling with friends at a BBQ or watching a match from the side-lines – ideal for sports enthusiasts and everyday heroes alike."
Their brand attitude is encapsulated in the phrase Free to Be – with a Beaufort Robe in your arsenal you don't need to worry about anything that life, or nature, could throw at you, you can just simply be.
"Free to Be"
Website URLs: https://www.d-robeoutdoors.com
Facebook: https://www.facebook.com/drobeoutdoors
Instagram: https://www.instagram.com/d_robeoutdoors/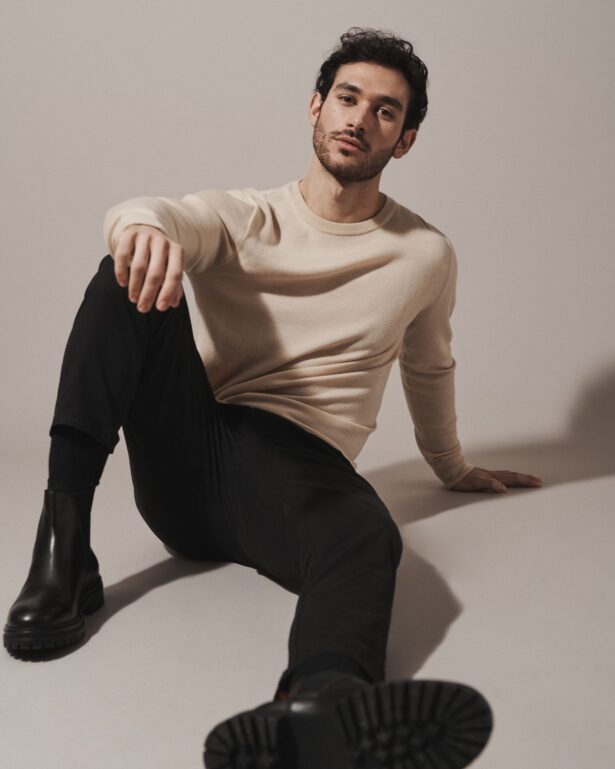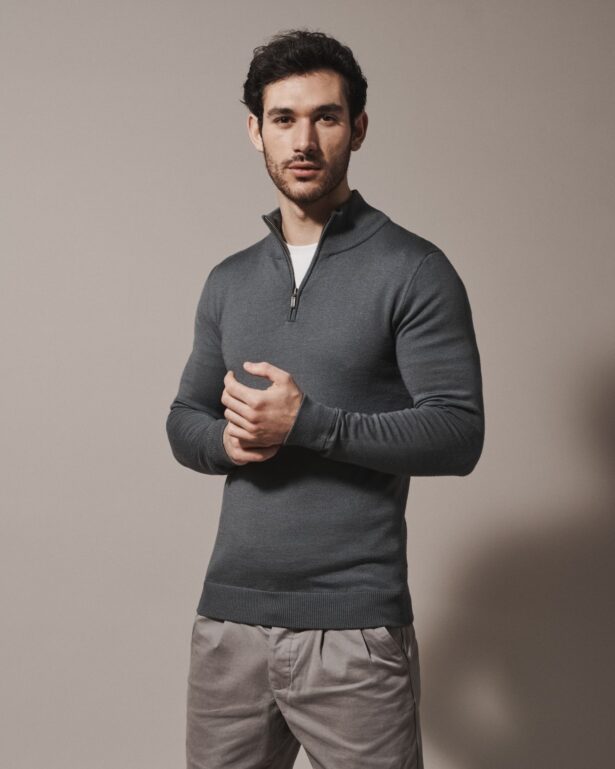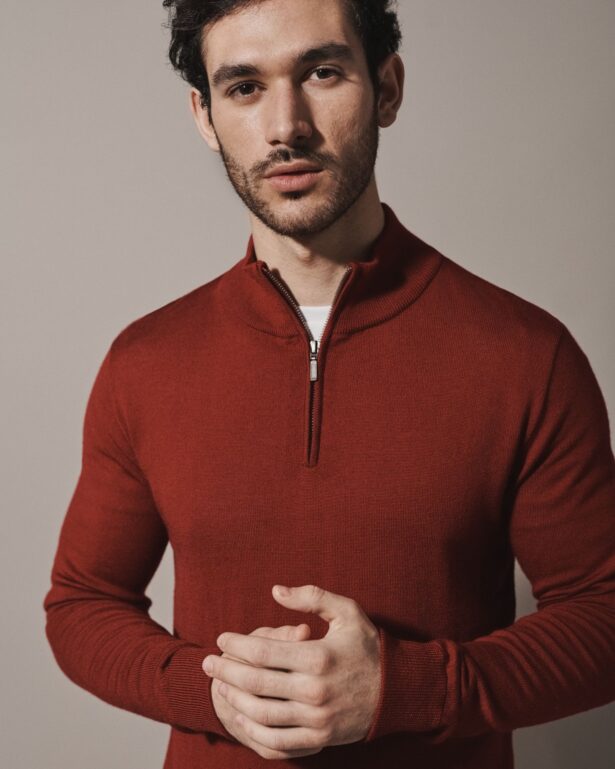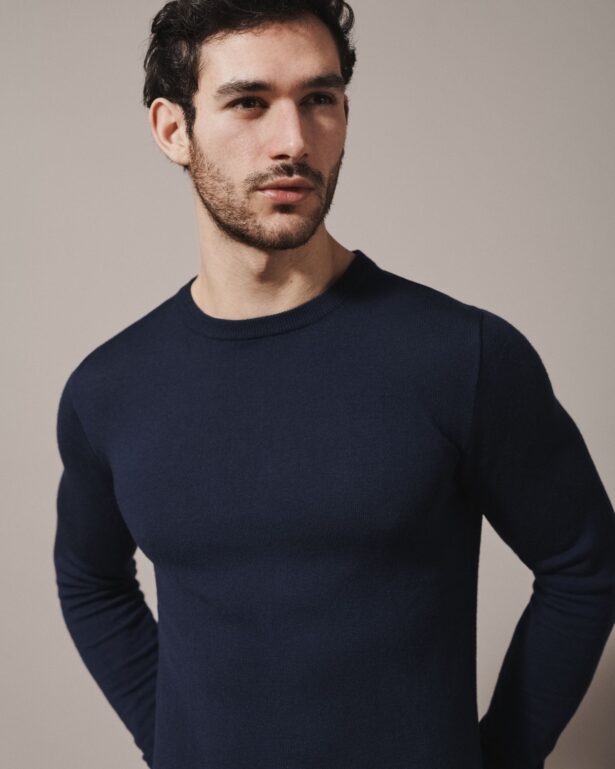 About Humānery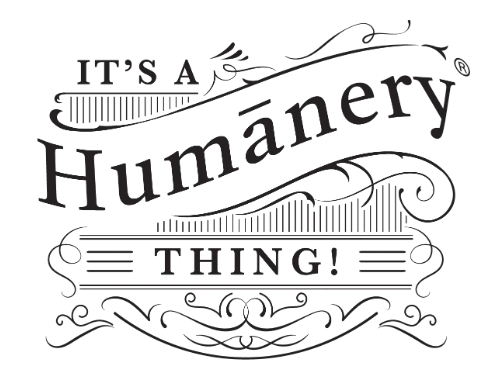 Humānery is an online destination committed to the delivery of high-quality men's beauty products, improved purchase guidance, and fundamental self-care education—all in one convenient place. It removes the stress and anxiety out of purchasing self-care products, by giving men a safe, inclusive space online to discover brands they love in their time of need. Their mission is to provide discerning men everywhere with the confidence to engage in their own personal care, and the empowerment to look and feel their best.
For more information on the unique brands Humānery champions, head to the website. www.humanery.com/pages/about-humanery
The new and improved GLOSSYBOX Grooming Kit!
The June Edition of the GLOSSYBOX Grooming Kit launched on 6th June at an incredible £20 for subscribers and £25 for non-subscribers, with a gorgeous array of 9 products from huge household brands such as Molton Brown, Neals Yard and Refinery. Please see a full
product line-up below:
* Neal & Wolf​ – 01 Style Shaping Cream​
* Jack Black – Charcoal Body Buff Exfoliating Cleanser
* Neals Yard – Age Defying Moisturiser
* Refinery ​- Face Wash
* Maria Nila​ – Cleansing Powder​
* Commodity – Book Fragrance
* Foamie – Charcoal 3-in-1 Shower Bar
* Molton Brown – Cypress and Sea Fennel Bath and Shower Gel​
* Grumm – Shave Cream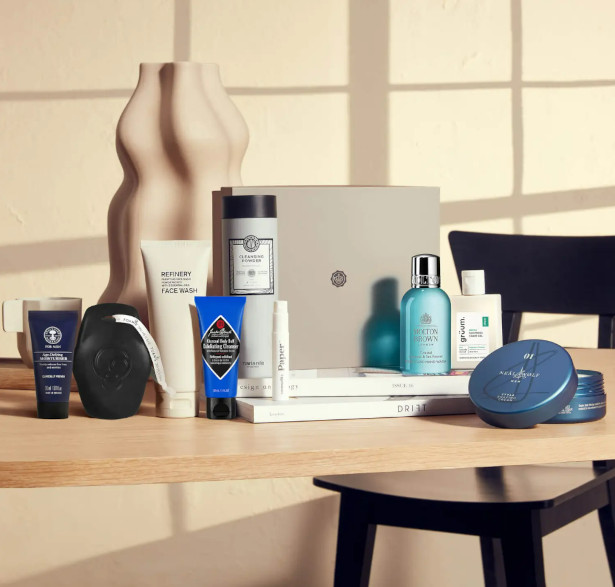 Looking for that extra performance >> Haskapa is a 100% freeze-dried berry powder that is supported by scientific research. Could improve endurance runners performance by 2%… haskapa.com
Most recently, research by Northumbria University found that the Haskap berry could improve the performance of endurance runners by 2% and improve their overall running time by 20 seconds, so it is perfect for those who undertake competitive sports or just want to improve their overall wellbeing.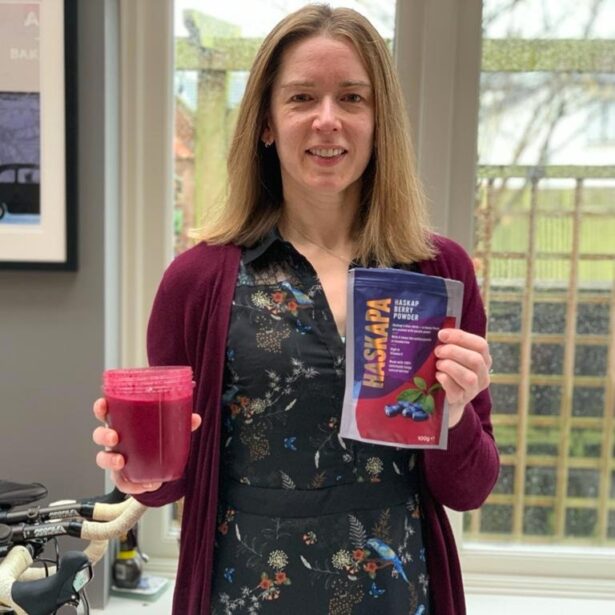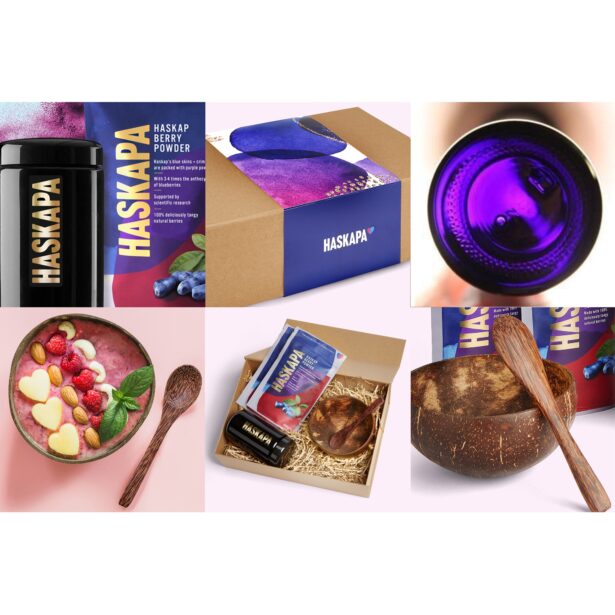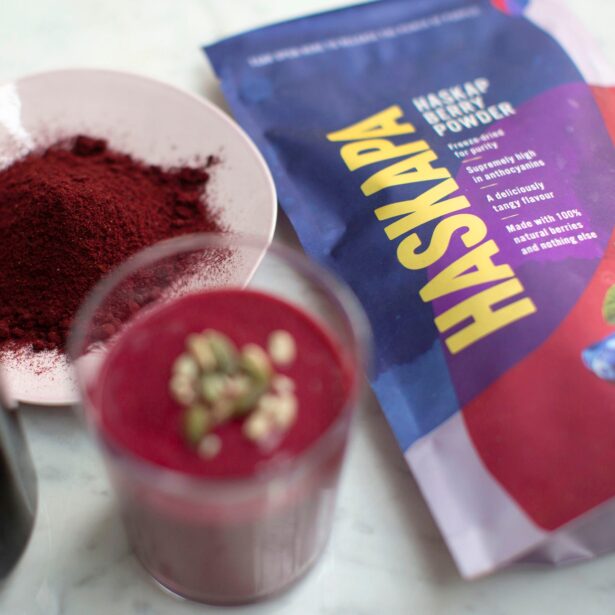 Polaroid Go, The World's Most Portable Analogue Camera,
Comes in Two New Colourways with Bold Accessories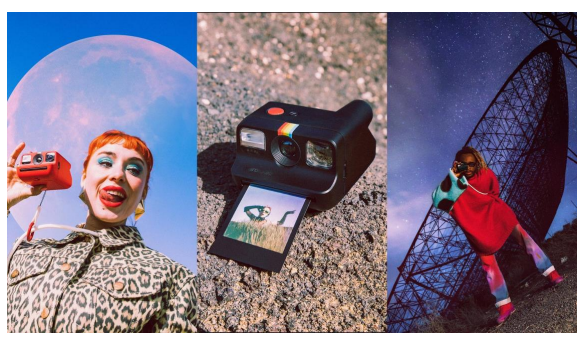 This April, Polaroid is adding to the fan-favourite Polaroid Go family two dynamic colourways,
coloured filters, and arthouse-style black instant film.
Polaroid Go, the world's tiniest, most portable analogue instant camera, is pushing the
boundaries of where you can 'Go Create.'
This year, Polaroid is celebrating more ways to be creative on-the-go by releasing the pocket-sized camera in
two bold colorways, Black and Red, along with new creator-centric additions: a filter set for blue, red or orangetinted photos, and matte-black frame instant film for drama that kicks.
"The Polaroid Go has portability and the spirit of exploration in its DNA. We've seen an incredible response for
this new camera format so we wanted to introduce even more ways for people to dive deeper into their creativity,
while making it easy for them to go anywhere and capture whenever inspiration hits," Oskar Smolokowski,
Polaroid CEO, said.
At only 10.5 cm, 8.4 cm wide, and 6.1 cm tall, the Polaroid Go is the smallest analogue instant camera in the
world. Designed as a wearable creative companion, the Polaroid Go empowers creators to go out and explore
the secret, imperfect, and unexpected places in the world.
To celebrate the launch of Polaroid Go Black and Red, Polaroid kicks off the campaign in May with creativity and
exploration at its heart. An evolution of last year's Go Create campaign, 2022's iteration brings together creators
across artistic disciplines and cultures. Ibby Njoya, an artist and set designer, and Miranda Makaroff, a fashion
designer, DJ, blogger and actress, travelled to Tenerife, Spain to show off their creative visions on the rugged
island.
"For me, Polaroid has always been a tool of documentation and experimentation. As an artist, it's allowed me to
process the development of my skills as a set designer. Getting to experiment with the Polaroid Go's portability
during our shoot in the Canary Islands was so fun, I love how easy it is to bring it everywhere," Njoya said.
The new colourways join the original Polaroid Go white camera, providing more opportunity for self expression
wherever the next adventure leads. The Polaroid Go builds on its creative-minded features like the selfie mirror,
self-timer, long-lasting battery, dynamic flash, double exposure, and travel-friendly accessories with the
introduction of the camera's first-ever lens filters and the smallest black frame instant film.
"I love the new possibilities that the Polaroid Go creates. It makes it so easy to capture inspiration wherever I
travel, which plays a big part into my creative process as an artist," Makaroff said.
Polaroid Go Black and Polaroid Go Red are available April 26 at Polaroid.com/Go.
Polaroid Go Black Camera £109.99
Polaroid Go Black Film Double Pack £18.99
Polaroid Go Filter Set £17.99
@Polaroid #PolaroidGo #Gocreate
Bosch Home & Garden's top tools to gift dads this Father's Day
With Father's Day around the corner, why not treat Dad to a gift that will not only help him around the house and garden but will also ensure he has the best quality tools to get the job done. Whether Dad prides himself on being an expert handyman, or if he is experimenting with DIY projects for the first time, Father's Day offers the perfect opportunity to find a gift for his every need.
Bosch Home & Garden have selected a range of lightweight and handy tools for Father's Day to help Dad get inspired to create the home and garden he has always dreamed of while feeling like a true professional in the process. Gift Dad the tools this Father's Day to make him the envy of his friends and family while ensuring he can restart his work on the garden in time for summer.
All tools below are compatible with Bosch the 18V POWER FOR ALL battery system from Bosch Home & Garden for ease of use. This 18V POWER FOR ALL ALLIANCE allows you to seamlessly switch between tasks by using just one portable battery for your entire 18V tool system.
AdvancedOrbit 18: for a neat finish Dad will love
Every Dad likes a neat finish, whether it is for polishing his car or ensuring the deck is in pristine condition for summer barbecues. The AdvancedOrbit 18 is the perfect cordless orbit sander for round-the-house sanding and polishing jobs with high-quality results. Gift Dad an effortless solution to his sanding and polishing needs with cordless freedom and maximum endurance.
Product is widely available in the following package (price RRP): Baretool only (with auxiliary handle, dust box, paper assistant, 1 sheet of sanding paper K 80) – £84.99; Battery (18V 2.5Ah) and charger (AL 18V10 CV) Starter Set bought separately
AdvancedMulti 18: the multi-talent for every DIY-Dad
For Dads that love a DIY project, the AdvancedMulti 18 is the perfect cordless multifunctional tool. Kitted out with plenty of different functionalities including cutting, routing, scraping, sawing, sanding and polishing. This all-rounder is a great addition to any toolbox.
Product is widely available in the following package (price RRP): Baretool only (with Delta sanding plate 93 mm, Delta sanding sheet set, 4-stage depth stop for segment saw blades) – £119.00; Tool, 1 battery pack (PBA 18V 2.5Ah W-B) (plus all the above) – £184.99
AdvancedVac 18V-8: for your entire home
This is the only vacuum you need in your house (and outside of it)! The AdvancedVac 18V-8 will cover everything that Dad could ever want from a vacuum and more. Why? Because with its 3-in-1 vacuum all-rounder features, it can be used for everything from vacuuming in the house and garden, to inflating and even leaf-blowing.
Product is widely available in the following package (price RRP): Tool with Universal Adapter, 2.2 m hose, Ø 35 mm, 1 paper dust bag – £119.99; battery (18V 2.5Ah) and charger (AL 18V10 CV) Starter Set bought separately
EasyDrill 18V-40 (NEW): for Dads looking to start their DIY journey
Is Dad looking to experiment around the house and start his DIY journey with ease? The new EasyDrill 18V-40 is a cordless two-speed drill/driver that is the multi-purpose tool of choice for newbies and expert DIYers alike. With 20 torque levels for optimum screwing and drilling speed, this versatile and convenient tool is the perfect choice for Dad this Father's Day.
Product is widely available in the following package (price RRP): Baretool only (with double screwdriver bit and carrying case) – £49.99; Tool, 1 battery pack (PBA 18V 2.0Ah W-B) and charger (AL 18V-20) – £84.99
UniversalSaw 18V-100: the perfect all-rounder
Whether he is making shelves, cutting parquet or attempting his first home sawing job, the UniversalSaw 18V-100 is the perfect all-rounder saw to gift Dad this Father's Day. This impressive cordless jigsaw all-rounder has multiple versatile accessories and power adjustment settings to help Dad feel like a true professional around the house. It cuts straight and curved cuts into wooden work-tops, parquet flooring and aluminum profiles with a cutting depth of 100mm for a comfortable and easy experience.
Product is widely available in the following package (price RRP): Baretool only with 2 saw blades (T 144 D), Anti-splinter guard, Transparent protective cover – £89.99; 1 battery pack (PBA 18V 2.0Ah W-B) and charger (AL 18V-20) – £119.99
Celebrating Father's Day – an ungendered gifting guide for all father figures
This Father's Day, let's go big on celebrating dads, step-dads and fatherly figures. While material gifts are lovely, they should also be given time to rest and reset, plus the opportunity to collect memories instead of things. We're also aware that not all dads and dad-stand-ins are into what we deem "traditional" Father's Day gifts – socks, beer bread kits, ties, and the like. Instead, many are interested in more neutral gifts and the gift of time well spent. Here are some ideas on how to spoil your special person this Father's Day.
An actual celebration
This Father's Day, a host of restaurants will be promoting buffets and lunches in honour of father figures. Radisson Blu Waterfront in Cape Town, for example, hosts an annual Father's Day buffet. Take the responsibilities of cooking away from both parents, invite a few loved ones and get each one to prepare a speech on the effect that your father figure has had on your life. Picking a scenic location like the Radisson Blu Waterfront gives you the added benefit of being stimulated by nature and the opportunity to take a post-lunch stroll along the docks before indulging in dessert. If you're in Johannesburg, pop into the Radisson RED Hotel in Rosebank for a special experience at their RED Rooftop. This one is especially for those who are die-hard rugby supporters as there will be a screening of old Rugby World Cup matches and a family-style braai on the rooftop. The braai offerings will be served on a rustic harvest table with dishes like boerewors, rosemary-marinated chicken, biltong, and side dishes including corn bread, bean salad, vetkoek and more.
A little time off of their feet
Give dad a break by giving them the gift of rest this Father's Day and help him with any chores that he may need doing around the house. If you can't do it yourself, check out what SweepSouth has to offer. SweepSouth's Connect services offer a range of household services designed to allow people to put their feet up. A great idea is to book a few hours worth of handyman services and walk through the house to look for loose nails, squeaking hinges and leaks and allow the handyman to fix them all. SweepSouth CEO Aisha Pandor says, if you wish, you can include tutorials as part of the service. This is where the handyman does a live demonstration showing you how to fix those things yourself – a great opportunity to empower yourself and others in the home.
Introduce some new tech
For those dads who grew up listening to vinyl, followed by cassette tapes and CDs, having all of the artists they love available to listen to on one app should be great news. Help your loved one listen to all their favourite jams in one place and set them up on Spotify's streaming app. Here, they can listen to millions of artists and insightful, funny and relaxing podcast content. There's a free option or you could pay for a basic subscription for one family member at R59.99 a month.
Additionally, if your parents love art, design, music or comedy, introduce them to the PopSpot social network. It's a social hub for creativity of all types where users can directly support their favourite local creatives and artists.
If your dad has been speaking about investing in crypto and you're wanting to help them get started, a good idea would be to set them up on the UpandUp app. This app automatically invests in Bitcoin by rounding off your change, or adding on a specified amount when you use your linked bank account for a purchase. It's simple for anyone to use because you just set it and forget it.
Get creative
Workshops and outdoor activities have doubled in popularity after lockdown. People are excited to be outdoors again and keen to participate in new things. It has long been said that flowers have a stimulating effect on our mind and our mood. Despite this, gifting flowers has been a gendered gift seen as being for women only. Cape Town's Flower Cafe offers therapeutic flower arranging workshops for entire families so that dads can enjoy getting creative and relaxed too.
For more creative experiences across the country, Airbnb Experiences offers a host of workshops including hikes, neighbourhood tours, cooking expeditions and mushroom and seaweed foraging.
Gifting loved ones by nurturing their creativity or personal interests and exploring new technology with them will prove far more meaningful this Father's Day and reflects the diverse range of parental figures and dads out there.
BLOW YOUR DAD'S SOCKS OFF THIS FATHER'S DAY
7 FUN, FUNKY, AND SINCERE SOCKS CERTAIN TO PUT A SMILE ON DAD'S FACE
Receiving socks as a gift is a litmus test for adulthood. Once you enjoy getting them, it's safe to say you're a fully fledged grown up!
And we all know no one loves socks more than dads!
Socks with sandals, socks with slippers, socks with shoes, and (more often than not) socks with holes in them … nothing will brighten your dad's day like some fresh and new socks!
So, with Father's Day on the horizon, Online marketplace OnBuy.com has compiled a list of seven fun, funky, and even sincere, socks which are bound to be a recipe for sock-cess.
'Funk You' United Oddsocks
Word of advice – when your dad opens this gift, make sure he is wearing his reading glasses …
United Oddsocks make colourful, offbeat, and downright lairy socks. Their Funk You (Spelt F-U-N-K, I repeat, spelt F-U-N-K) collection is no exception!
Each gift set includes six fun odd socks, which can be paired 15 different ways for some truly funky footwear.
So, pimp your dad's sock collection with this outrageous gift!
• United Oddsocks Funk You Box of 6 Colourful Men's Oddsocks UK 6- 11, £14.49 – buy from OnBuy
Top Bloke Bamboo Socks
Dad's love comfort. They love it so much, the term 'dadcore' was coined to describe the comfy practical clothes which fathers dress themselves in.
These soft, comfortable, and easy-to-wear bamboo socks are peak dadcore.
Not only do they have antibacterial properties, but they are eco-friendly (AKA good for your dad and
good for the planet).
Bearing the slogan "Best Dad -'The Man, The Myth, The Legend", these practical socks are the perfect Father's Day present for any active dad.
• Best Dad Super Comfy Bamboo Socks – Eco Friendly and Antibacterial, £5.99 – buy from OnBuy
Llamas Printed Novelty Men's Socks
In many ancient cultures, llamas are incredibly important symbolic animals, and they are even emblems of ancient knowledge!
We all know dads love to depart with pearls of wisdom and offer advice (whether solicited or not!), so these colourful and fun llama socks are the perfect gift.
The socks have a reinforced heel and toe for better durability, plus just the right amount of stretch for all-day comfort.
Fun and practical. What more could you ask for?
• Good Luck Sock Fun Llamas Printed Novelty Men's Crew Socks Size 6-11, £11.49 – buy from OnBuy
Greatest Step Dad Ever
Father's Day is an inclusive celebration of all dads and father figures.
That includes biological dads, grandads, fatherly role models, single parents that had to be mum and dad, and step parents.
For the Greatest Step Dad Ever, why not gift him these thoughtful socks.
Simple. Heartfelt. A great gift.
• Step Dad Socks Gift, £4.99 – buy from OnBuy
Footy-Mad Dad
It's no secret dads love football. It's a hobby (read, obsession) which can shape weekend plans, and even dictate the mood of a household!
This mug and sock set is the perfect gift for any footy mad dad.
• Emotional Rescue Footy Mad Dad Mug & Socks Set, £10.99 – buy from OnBuy
Socks and sandal socks
Nothing screams 'dad' like a man wearing socks and sandals.
So, why not celebrate your father's creative fashion choices with this pair of novelty socks!
Made from 100% cotton for long life and higher quality, these socks and sandal socks are fun, and make the perfect Father's Day gift.
• Sandal Socks Fun Novelty Gift UK Size 5-11, £5.75 – buy from OnBuy
'Just Kick It' United Oddsocks
If your dad loves footy, then his feet will love these.
Another brilliant selection from United Oddsocks, this gift set includes six funky football-themed odd pairs of socks.
The socks can be sported 15 different ways – giving your dad a managerial headache over which footy socks to select on each day!
• United Oddsocks Just Kick It Mismatched Football Socks UK 12-6, £11.99 – buy from OnBuy
Father's Day Letterbox Gifts including dried flowers, Negroni, 'First Father's Day' prints, and Father's Day Letterbox Wine.
Key Information
• Last minute availability- order by 3pm Fri 17th .
• Arrives gift wrapped- ideal for living away from Dads.
• Delivery through the letterbox- no need to be in.
• Greener choice- Made in Britain & Royal Mail delivery
• Free Delivery & Free personalised greetings card.
• Gifts From £9
Brand new Star Wars apparel line from shopDisney.
I hope you are enjoying our new Star Wars™ Disney+ series, Obi-Wan Kenobi, starring Ewan McGregor and Hayden Christensen. We are all at the edge of our seats waiting for the next episode!
To celebrate the release, we have additionally curated a list of the top products from across the Star Wars portfolio ahead of Father's Day covering toys, collectables and games that are fun for the whole family – the full list can be seen HERE!
With 'I Am Your Father's Day' right around the corner, what better time to celebrate the force than with our graphic out of this world Darth Vader collection, perfect for devoted Star Wars fans and fathers around the galaxy.
Fans can enter the Star Wars galaxy with some sensational Disney Store designs; the Disney Store Grey Darth Vader T-Shirt for Adults (£20), Disney Store Darth Vader T-Shirt for Adults (£20), and keep the faith in the epic Disney Store Darth Vader Hooded Sweatshirt (£45), and Disney Store Darth Vader Sweatshirt for Adults (£35).