Affordable and fabulous isABelt make great gifts or stocking stuffers … Also their belts are TSA friendly and are slim and bulk free! www.isABelt.com 20% discount using code 'Gift20'
FACEBOOK | TWITTER | YOUTUBE | LINKEDIN | INSTAGRAM | PINTEREST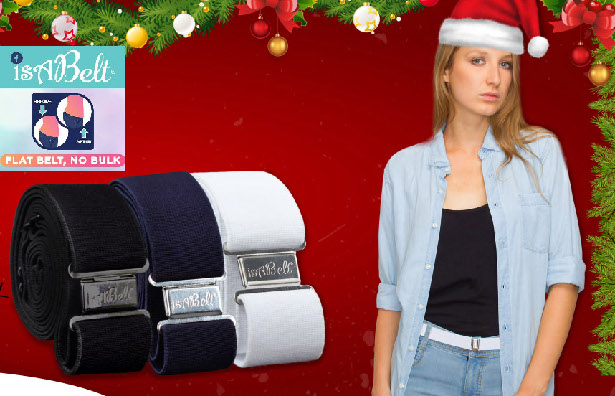 isABelt has got you covered. You'll find it has many stylish uses.
The isABelt eliminates belt bulk and gives you that instant nip n' tuck after they stretch out.
1. You are looking for a stylish belt solution to curb those "OMG my panties are peeking out" moments (eek)
2. You are looking for a TSA friendly belt that won't set off alarms and you don't need to remove at security (yea)
3. You've recently lost weight and don't want to buy new pants yet (congrats!)
4. Your baby bump is just big enough that you can't button the top button (It happens to all of us)
5. You just give birth but can't fit back in your regular pants yet (time helps….hang in there)
Get something for yourself or start your holiday shopping early.