SHOVE OFF BANKSY, IT'S BEEFSY'S TIME TO SHINE
Peperami Art Exhibition popping up at 15 Bateman Street, London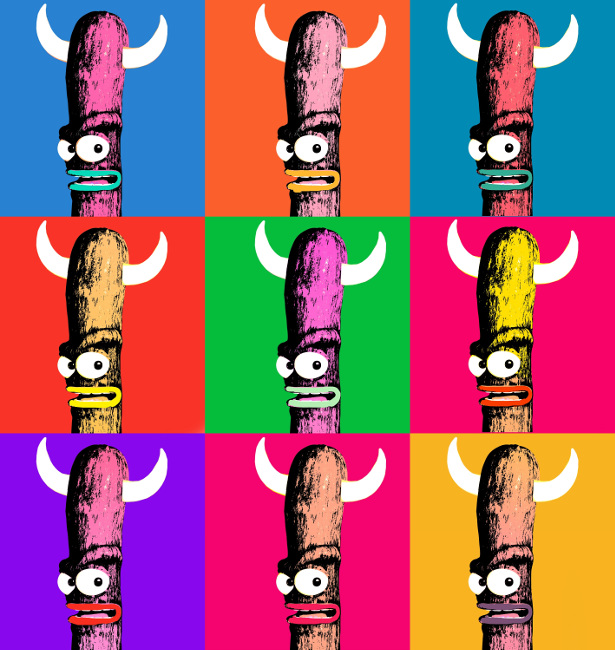 Shut your Warhol and listen up! Beef Peperami, the premium snacking sibling of Peperami Pork, is hosting its first ever art exhibition for people who like their culture a little meatier.
Unlike the pretentious rubbish peddled by so-called "modern artists", BEEFSY: A Study in Sausage will get straight to the point with creations that actually mean something, at least to die-hard meat-lovers.
Artworks on display will include beefed up recreations of famous works, as well as attention-grabbing new pieces that celebrate all things beef. Think "beef curtains" and you'll not be too far off.
Visitors will be invited to get hands-on with interactive art-works such as an homage to Tracey Emin's infamous unmade bed. The exhibition will also showcase original work from some of the country's most promising YBAs (Young Beefy Artists).
BEEFSY: A Study in Sausage will take place from 9 a.m to 6 p.m. on Friday 20 and Saturday 21 October at 15 Bateman Street London, W1D 3AQ.
Beefsy, The Peperami Animal's arty alter-ego, explains: "The world is suffering from an over-exposure to pathetic pictures of lentil lunches. I don't give a flying SAUSAGE about your avocado atrocity!! What everyone needs is an injection of unashamedly BEEFY brilliance. What the world needs is a beefy muse. So I've decided I couldn't deprive my meatheads from the genius of BEEFSY any longer!"
With free entry and bags of free samples, this is one show you can't afford to miss (unless you're vegetarian, in which case, please stay home and cuddle your kale).