ENJOY FRESHLY ROASTED COFFEE ANYTIME, ANYWHERE
INNOVATIVE COFFEE BAGS FOR ON THE GO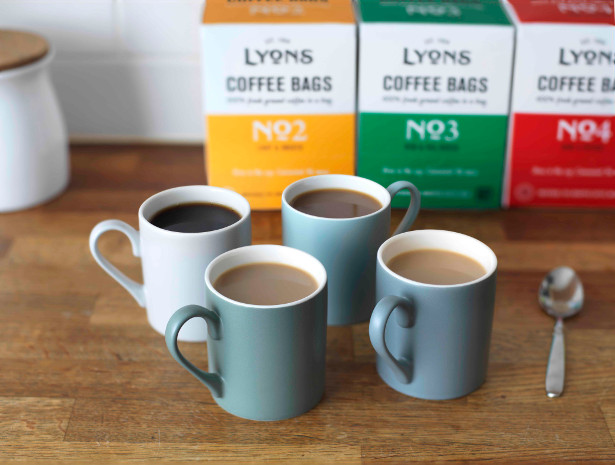 TWITTER | FACEBOOK | INSTAGRAM
GRABBING a Lyons Coffee Bag before you leave the house is soon to be as important as remembering your phone or your keys.
These convenient and great tasting bags are perfect for on the go. Quick and easy to use, the individually foil wrapped Coffee Bags can be enjoyed anytime, anywhere; simply add freshly boiled water and brew for three-four minutes to taste.
Small and light enough to fit conveniently into your bag, they are suited to a range of occasions.
COFFEE ON THE GO
Their size makes them perfect for travelling, so if travelling by train or plane, for business or pleasure, make sure you grab a Coffee Bag to get 100% freshly roasted ground coffee on the go.
PACK IN YOUR SUITCASE
No longer put up with awful coffee in hotel rooms, pack a few Coffee Bags in your suitcase to get a quality coffee fix wherever you are in the world.
OUTDOOR ACTIVITIES
As summer approaches, Lyons Coffee Bags are a great accompaniment for picnics or a countryside walk – pop into your bag and take on your adventures for a freshly brewed coffee, al fresco.
GYM REFRESHMENT
Coffee is the perfect pre gym drink as it is a stimulant, releasing dopamine, a feel good neurotransmitter. Lyons makes it easier than ever to get your pre workout boost – just add a coffee bag to your flask of freshly boiled water and you are ready to go!
Available in three different strength varieties, plus a decaf option, there's a coffee to suit every mood and taste: No.4 Dark and Intense, No.3 Rich and Full Bodied, and No.2 Light and Smooth. The new vintage-style packaging is bold, stylish and eye-catching – the perfect addition to brighten up the kitchen cupboards.