Drumond Park Releases Best Of The Royals Game… a fun trivia game about the Royal family
LOGO is not only Britain's most popular game but is all about the 'things (and people) we know and love'. So, we simply had to create this addition to LOGO's "Best Of…" games range… because The Royals are arguably the best-known family in the world as well as one of the best known 'brands' in the world.
The monarchy is Britain's national treasure; we have all grown up reading, seeing, and hearing about its members and their activities; our brains are full of Royal trivia, so with love and respect to EIIR and CIIIR and without further ado, enjoy this royal game complete with the classic LOGO, Picture, Theme and Pot Luck question cards.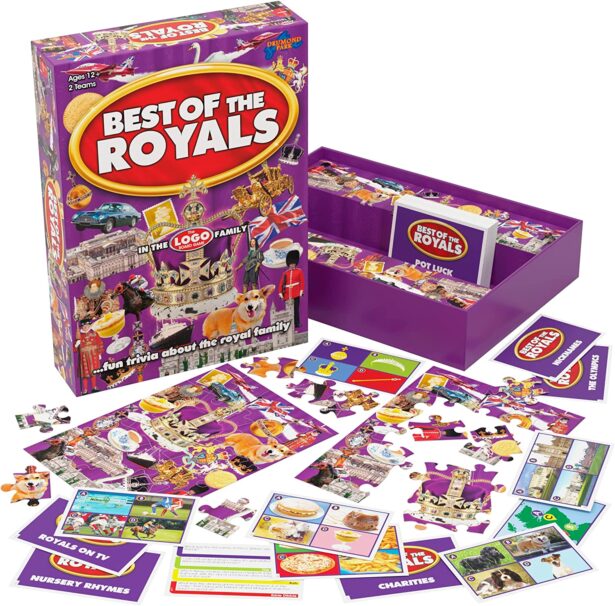 This game is brimming with questions and tap into that British knowledge that everyone has – whether they know it or not!
Bringing people back to board games, this fun game is played in two teams. For each correct answer, add a piece to your jigsaw. First team to finish their jigsaw wins! And, of course, the final jigsaw piece is the beloved crown jewels.
The game can be played in two teams or 2 people head to head. Contents includes 55 cards and 2 jigsaws.
For ages: 12+
RRP: £14.99
Stockists include: The Works, Toymaster, Amazon