Nature's Plus new Paleo protein powder specially designed for those who need an extra boost of protein while following the paleo diet. >> www.naturesplus.co.uk

FACEBOOK | YOUTUBE | INSTAGRAM
Nature's Plus new Paleo protein powder specially designed for those who need an extra boost of protein while following the paleo diet.
The protein powder is vegan, certified organic and includes live enzymes to make it highly absorbable and easily digested. It is RRP £40.50 from www.naturesplus.co.uk.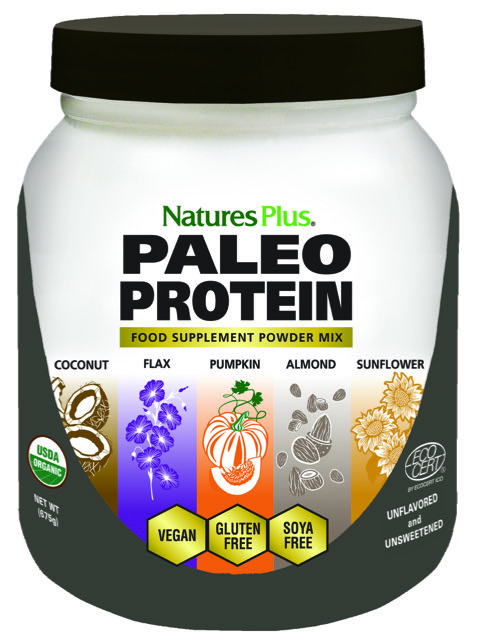 ABOUT NATURES PLUS
Gerald Kessler, our founder, had a clear vision of products created with superior ingredients that offered energy-releasing results that helped customers enjoy an enhanced quality of life. Four decades later, we remain on the forefront of ongoing research and development, continuously raising the bar for quality and performance in our industry.