Griffin Delivers Next-Level Protection with New Cases for Samsung Galaxy S7 and S7 edge

Griffin responds to Samsung's Galaxy S7 and S7 edge announcement with the introduction of accessories from their most popular collections – Survivor and Reveal
Griffin Technology, creator of award-winning and thoughtfully designed mobile accessories, unveils an array of protective cases for the highly anticipated Samsung Galaxy S7 and S7 edge. The lineup includes Survivor Clear, Survivor Journey, Survivor All-Terrain and Reveal, each boasting its own distinctive features but maintaining one sole purpose: to maximize the fun and minimize the worry while texting, snapping, streaming or tweeting.
"The new Galaxy S7 and S7 edge offer game-changing features and upgrades that will no doubt take the user experience to the next level," said Amy Fielder, Category Manager of Cases at Griffin Technology. "With an upgraded camera, extended battery life and waterproof design, Samsung's latest devices further encourage mobile integration into every aspect of our life – from work to play and everything in between. Our newest cases for Galaxy provide unmatched protection that allows users to extend that to even greater lengths."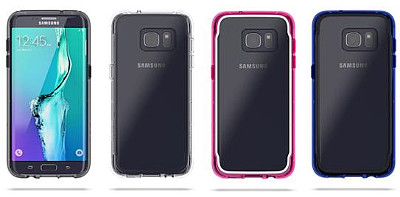 Survivor Clear is the ideal accessory for minimalists who don't want to hide their sleek, new devices behind bulky cases. Made from scratch-resistant polycarbonate, the barely-there case is Griffin's thinnest Survivor yet, while offering MIL-STD-810G drop protection onto concrete from up to 4 feet (1.8 meters). Survivor Clear for Samsung S7 and S7 edge is available in Smoke/Black, Clear/Clear, Pink/White and Blue/Black for £19.99.
For next-level protection that's ultra-slim yet ultra-rugged, count on Survivor Journey. The one piece, snap-on shell features Griffin's exclusive Impact Dispersion System that deflects and absorbs impacts no matter where the journey takes it. Journey's multiple layers make for one tough case: the Impact Dispersion System cushions and cradles the phone inside a rigid, shatterproof shell with an outer layer that's easy to grip and slides effortlessly into pockets.
Survivor Journey is designed and tested to MIL-STD-810G standards, so it can withstand 6.6-foot (2-meter) drops onto concrete without compromising the S7's safety or good looks. Its slim profile is also extremely lightweight, coming in at less than two ounces. Survivor Journey for Galaxy S7
Survivor Journey for Galaxy S7 is available in Black/Grey, Grey/Pink, Mint/White and Denim/Citron for £24.99. Survivor Journey for Galaxy S7 edge is available in Black/Grey and Grey/Pink for £24.99.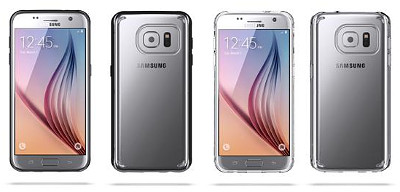 Reveal's ultra-thin, hard shell looks great while protecting the new Galaxy from impact and scratches. Its thin rubber edges are designed to cushion the Galaxy from drops and spills while adding a secure grip that makes it easier to take the perfect selfie. Reveal for Galaxy S7 and Reveal for Galaxy S7 edge are available in Clear/Black and Clear/Clear for £14.99.
All of Griffin's S7 edge cases are designed for complete compatibility with the new S7 edge's unique dual-edge screen design. That means People Edge, Apps Edge, Night Clock and other edge functions work just as they're meant to.
Griffin's new case collections for Samsung Galaxy S7 and S7 edge are shipping and available now. For more information about Griffin's Samsung Galaxy S7 lineup visit: griffintechnology.com/us/samsung.
About Griffin Technology
Founded on Paul Griffin's kitchen table in 1992, Griffin Technology Inc., is today one of the world's foremost creators of solutions for home, mobile, and personal technology. Today, Griffin products are conceived, designed and developed in-house and continue to push the envelope of the industry they helped create. Learn more about Griffin's entire range of ingenious designs at Griffin Technology, www.facebook.com/griffintech and on Twitter @griffintech.