Cricket Company Professional tools for hair stylists. www.cricketco.com est 40 years.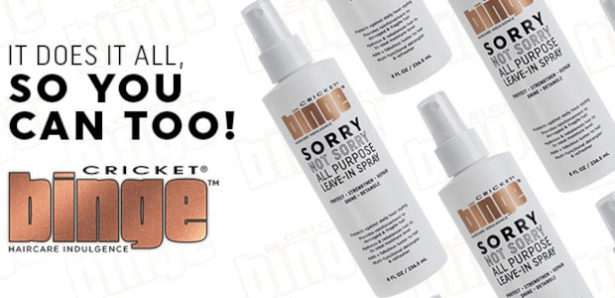 The Cricket Company have worked with professional hairstylists and beauty enthusiasts for over forty years to develop products that enhance the user's overall performance, alleviate pain points, and bring innovative tools to become part of their everyday lives.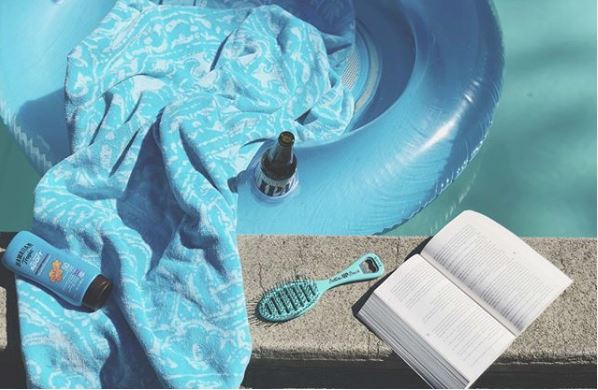 The Cricket Company: Binge™ Sorry Not Sorry All Purpose Leave-in Spray 8 OZ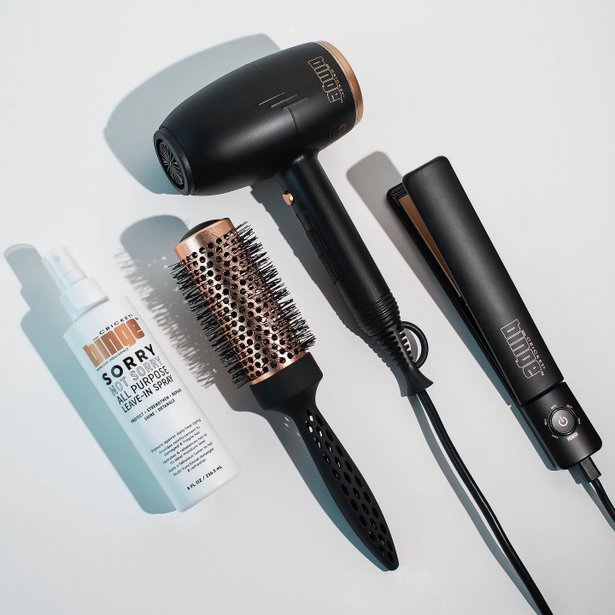 • Cricket's Binge™ Sorry Not Sorry All Purpose Leave-in Spray 8 OZ is an innovative new spray designed to reinforce, strengthen and help seal hair's cuticle prior to heat styling.
• It is weightless and instantly adapts to all hair types and textures while repairing damage.
o Protects against daily heat styling
o Provides reinforcement to damaged & fragile hair
o Hydrates & helps rebalance hair to its ideal moisture level
o Adds a fabulous luster to hair
o Multi-functional detangler & refresher
• Cricket's new Binge™ Sorry Not Sorry All Purpose Leave-in Spray is available atCricketCo.com and other professional beauty retailers.
The Cricket Company: Happy Hair Ties Tin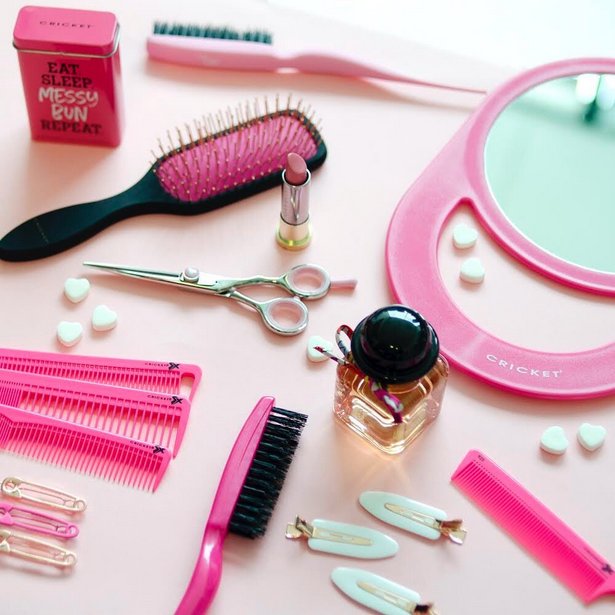 • Cricket's Happy Hair Ties and other Impulse Tins make perfect gifts and stocking stuffers.
• With many fun, and travel-friendly, retro style tins to choose from, there is something for everyone!
• Each cheeky tin comes packed with beauty essentials like hair ties, bobby pins, nail files and more.
• Cricket'sHappy Hair Ties Tin and other Impulse Tins are available atCricketco.com.
The Cricket Company: Bottoms Up Brush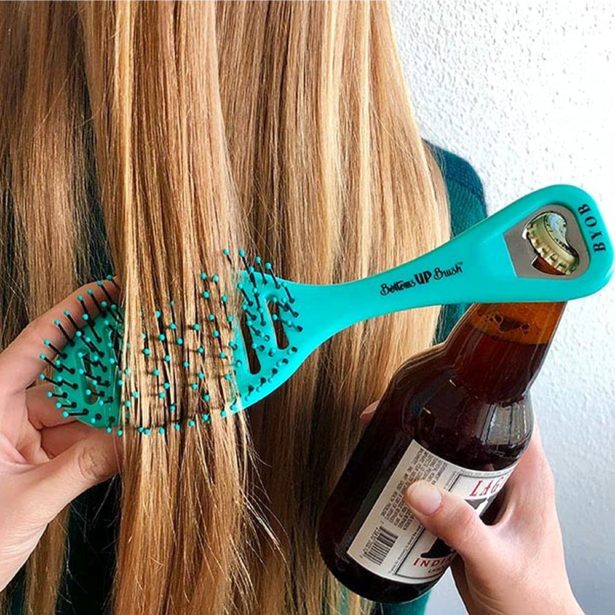 • Cricket'sBottoms Up Brush was created because on one too many outings, two major things were forgotten: a hairbrush and bottle opener (pop a top & look good).
• Not only is this innovative brush great for detangling wet and dry hair but it comes equipped with a stainless-steel bottle opener at the base of the brush and is the perfect gift!
• A brush that embraces celebrating (relaxing, having fun, enjoying life) beautifully, makes this two-in-one hair brush the must-have accessory and gift!
o The brush's oblong vent pattern allows for easy airflow access and thin, flexible bristles with gentle ball tips help glide through hair without pulling.
o The handle is super comfortable with the slight neck indention and bottom expansion that natural fits the hand.
o Available in Pretty Thirsty (Black) and Beauty and the Beach (Aqua).
• The brush can be found atCricketco.com SRP is $14.99 orON SALE 2 for $20
Also available on Amazon individually for $14.99 or as a 2 brush GIFT Bundle for $24.99 (+ $5 off with coupon)!