Cocktail Kits 2 Go have everything you need to craft cocktail classics all in one small, home bar, in-case-of-emergency package.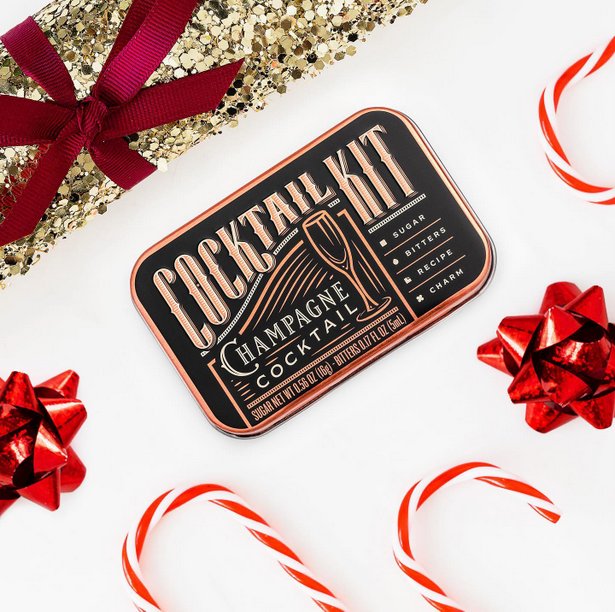 For instance, the Old Fashioned Cocktail Kit includes the ingredients to craft a perfect American Old Fashioned Cocktail – aromatic bitters, sugar cubes, flute charm, and instructions for making the drink as it has been made since the late 1800s–all tucked into a vintage-styled, travel-sized tin. Just add your spirit!
If you'd like to see their line, you can find them here: http://cocktailkits2go.com
They also have Margaritas, Mojitos, Martinis, Moscow Mules, Gin Smash, Champagne Cocktails, etc.