Craft-Ease™ – Art therapy for Everyone (www.craft-ease.com)
Craft-Ease is committed to making art therapy more accessible by delivering high-quality art kits – paint by numbers and diamond painting kits – to homes everywhere that allow people of all skill levels to embrace their inner artist while enjoying an unsurpassed experience.
Craft-Ease supports international independent artists by promoting their arts and by remunerating them for every sale.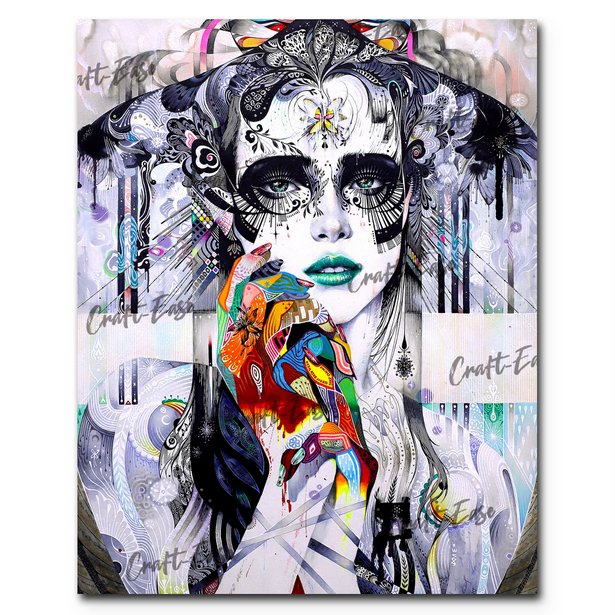 Unique gift of art and a wonderful experience
Exclusive designs by independent artists in paint by numbers and diamond painting kits
Best paint by numbers kits in the world
Premium exclusive diamond painting kits in poured glue with complimentary Star AB diamonds
Custom paint by numbers and diamond painting kits allow turning cherished memories into art
Worldwide delivery of the entire craft kits to customer's home
3-7 days arrivals in the United States (specific designs)
PAINT BY NUMBERS KITS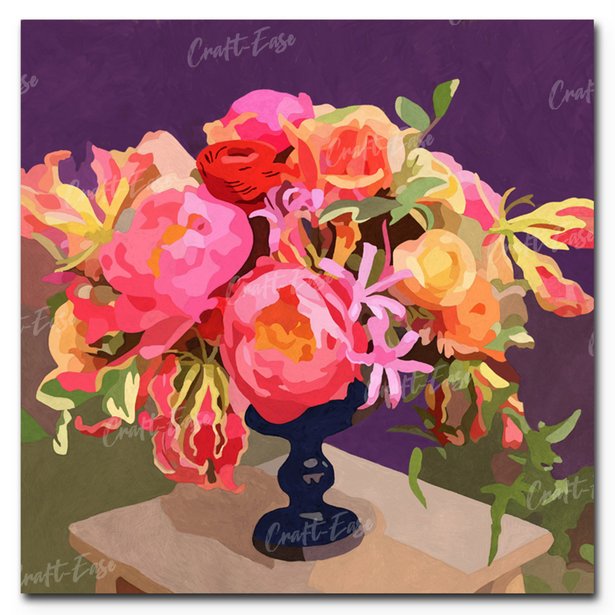 How do we claim Word's Best Paint By Numbers Kits?
Unique and Exclusive Designs
Premium Gift Packaging for Every Kit
First and only in the industry, every kit comes in free gift packaging and a bonus paint pot holder
Quality Canvas, Tools and Bonus Accessories
Craft-Ease Paint by Numbers Kits are available in two formats:
Rolled Canvas Kit (canvas is delivered rolled)
Framed Canvas Kit (canvas is delivered pre-framed)
Included in each kit:
Free Gift Box Packaging
Rolled Canvas Kit – Tools are gift-wrapped in a semi-transparent sheet inside a gift box
Framed Canvas Kit – The multi-purpose gift box can ecologically turn into an easel
Linen Fabric Canvas (pre-printed with the design's outline and numbers that match the paint colors)
A set of Acrylic Paint Colors in Paint Pots (at least 24 numbered pots),
A set of 4 Wooden Paintbrushes (more premium than other companies who often offer 3-paint brushes in blue)
Color Guide (an image reference to see how the painting is supposed to turn out)
Reference Sheet (a replica of the guided canvas for ease of reference during painting)
Bonus Paint Pot Holder – unique and the first in the industry, a freebie in every kit (a foldable card to hold the paint pots; facilitate the organization of paint pots)
Bonus Additional Accessories – Brightener, Wall Hooks (painting brightener to seal and render shine and wall hooks to help hang the painting when finished)
DIAMOND PAINTING KITS
How are we better than other similar offers?
Unique and Exclusive Designs
Top-Notch Poured Glue Adhesion – better adhesiveness and easier to work with
Complementary iridescent Star AB diamonds that render sublime sparkles
Quality Canvas and Extra Tools (2 applicators, 2 pieces of applicator gum, 1 drill tray, and tweezers)
We work with independent artists, licensing their art and promoting them online. Every Craft-Ease purchase also helps support independent artists, with partnerships and collaborations that customers won't find anywhere else.
Aside from amazing one-of-a-kind designs from our artists, we are also the leading provider of customized paint by numbers and diamond painting kits. We help turn your special memories and moment into an amazing work of art.