Countdown to a Killing by Tom Vaughan MacAulay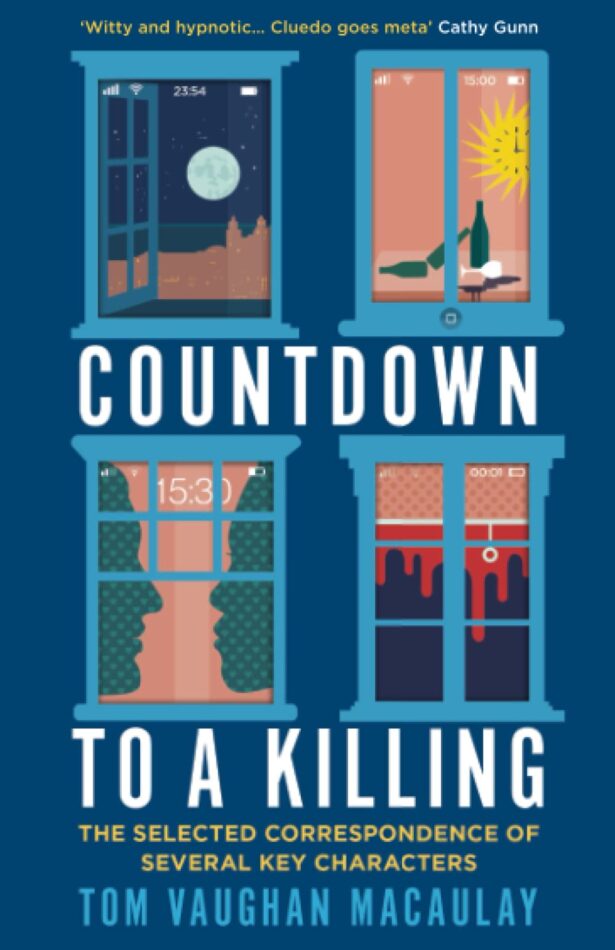 Wen Li, an anxious young woman who suffers from obsessive-compulsive disorder, is tormented by an incessant fear that she might have homicidal impulses. Wen falls for her self-absorbed colleague, Lomax Clipper, who is writing a whodunnit in his spare time. Lomax is pining for Italy and a Sicilian woman he met while on secondment, despite his recurring nightmare about someone being killed on a picturesque street in Palermo. Wen and Lomax both loathe their boss, Julian Ponsonby, who, unbeknown to them, is struggling… as is Fifi de Angelis, a vulnerable man who has been ostracised by his family.Packed with humour, heartache and suspense, this contemporary take on the epistolary novel interweaves the different perspectives of characters whose lives become increasingly entangled.
Told through interwoven correspondence, emails and WhatsApp messages, with the suspense around an impending murder steadily building, Countdown to a Killing is a deep exploration of multiple perspectives and points of view of individuals who are inextricably bound. The key themes of love, sexuality, ethnicity, mental health and acceptance are sensitively explored in a unique linear yet multi-layered and metafictional narrative. Packed with humour, heartache and a cast of expertly-crafted characters, this contemporary take on the epistolary novel will have you laughing and crying in equal measure.