Competition! Win A LiveTrue Coaching Course by Career Coach Alison O'Leary (Retweet Like Or Share) www.livetrue.co.uk/work-wonderland/
LINKEDIN | TWITTER
(To enter to win the Work Wonderland online coaching course and web application that helps you identify your ideal career in the context of your ideal life, and develop a plan to achieve it, simply vist our social media pages and share, like or heart and retweet our social media post for this competition, The winner will be notified by DM during Christmas Week!)
(About the course > Work Wonderland is an online coaching course and web application that helps you identify your ideal career in the context of your ideal life, and develop a plan to achieve it.
The course has 14 simple exercises to complete and at the end, you'll have a clear picture of the right direction and some concrete steps to make it happen. You can check out the testimonials here.
It comes in a branded presentation gift box. Inside is a personally signed welcome card and a beautiful gift card encased in velvet foam. It retails at £197 + postage and packaging.)
About Live True Coaching
Wales-based entrepreneur launches system to determine your ideal career and lifestyle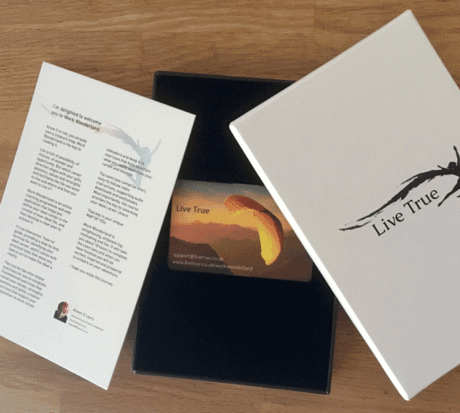 Career coach Alison O'Leary has launched Work Wonderland, an online career coaching course and web application that helps users define their ideal career in the context of their ideal life, and develop a clear plan to achieve it.
Developed as an interactive "how-to" guide, Work Wonderland gives participants a proven, step by step formula for identifying their ideal career, and comes with practical tools that show them how to act and make the ideal a reality.
"The Work Wonderland methodology has been proven to work for anyone wanting to determine a confident direction," says O'Leary. "That includes career changers of any age, return-to-work mums, students applying for university places, undergraduates seeking the perfect path, and those in search of the right second career."
"The online course utilises the blueprint I've proved and used to help hundreds of people determine their ultimate career path, one that blends their ideal career and lifestyle," adds O'Leary.
Work Wonderland has nine simple exercises to complete, which comprise short, easy-to-follow video instructions, supporting audio downloads and worksheets. They include:
·         Foundational exercises that reveal your values, strengths, passions and skills
·         Creative exercises that use your imagination to elicit career indicators
·         Deep dive exercises that help ascertain what you really want from your career and lifestyle
Most importantly, the course provides the key to unlocking the user's ideal career answer: their own unique Map of You web application. An interactive web page that can be accessed from any device, the web application is the repository into which the results from each exercise are inputted.
"As a user completes the exercises and adds their results to their Map of You, it will populate with information that's entirely personal to them, derived from a holistic 360-degree analysis designed to gradually reveal their ideal career path," explains O'Leary.
"Like the pieces of a puzzle, the Map of You builds to provide a single picture; a picture that contains the clues that lead each participant to the exact right path."
Once all nine exercises have been completed and users have a full map of data, there are five further exercises specifically designed to help them interpret their map information, and ultimately lead them to a conclusion.
The average time it takes to complete the full course is 18 hours over the course of three weeks, and it retails at £197.00.
Work Wonderland is also available to buy as a gift and comes in a branded presentation gift box. Full details can be found here.
"Work Wonderland is a simple-to-use yet complex and powerful system that develops a unique and personal picture of your ideal career criteria, in the context of the life you really want, and leads you to determine the right career path based upon it," concludes O'Leary.
 About Alison O'Leary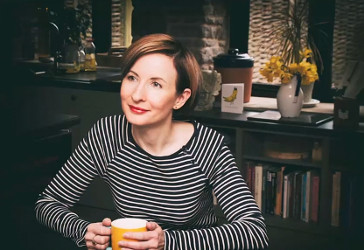 Alison O'Leary is a leading life coach, certified and accredited by Martha Beck. As well as career development, she specialises in career coaching and, specifically, in career change to facilitate life change.
In addition to launching Work Wonderland, the online career coaching course and web application, Alison also continues to provide personal coaching and people development, leading coaching and training sessions for individuals, peer groups and teams.
In a 20-year corporate career she held a number of senior agency management positions within the communications industry, most recently as Deputy Managing Director, Europe for a US-based, global digital marcoms agency. She has consulted some of the world's leading brands, including IBM, Sony, Huawei, Skype, Philips and Gartner.
Despite outward success, Alison was not satisfied and her transition to a better balanced life and a more fulfilling career led her to coaching, and taught her the techniques she now uses to help others.
Alison is highly experienced in coaching, training and mentoring, combining insights from corporate and personal coaching work to help bright, spirited people attain meaning, purpose and fulfilment, and she delights in their success.
Coaching Programmes
An online coaching programme and web application that helps you define your ideal career in the context of your ideal life, and develop a clear plan to achieve it.
I offer tailored career coaching packages for corporates and individuals to help professionals realise their career potential.
I guide professionals to reappraise, alter course and make exactly the right career choice, typically whilst still in their twenties and early thirties.
I help successful people reassess and reprioritise their lives, helping them on the way to a truly fulfilling second career.
Contact Details
alison@livetrue.co.uk