KILL CHAIN
A NOVEL
By Dominic Martell
TWENTY YEARS OFF THE GRID AND HE THOUGHT HE WAS SAFE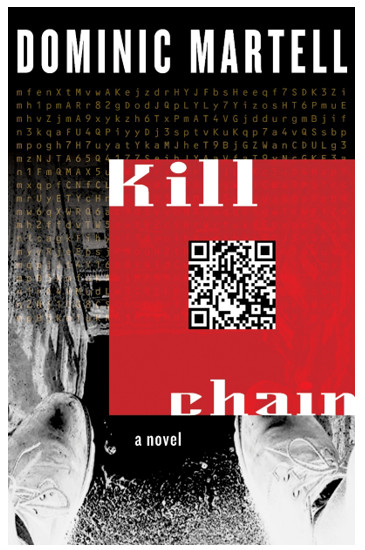 Pascual Rose is back—and this time the lives of his wife and son hang in the balance.
Years ago, Rose put his life as a terrorist behind him. He sold out his colleagues for a new identity and low profile in Barcelona. All was quiet until he received a midnight text: Come join us on the terrace.
The stakes are high: if he fails, it will cost him his family; if he succeeds, one million euros will buy a lot more than translation piecework will. But the money-laundering scheme involves a nexus of diverted revenues, shell companies and cryptocurrencies, peopled by shadowy benefactors, Russian mobsters, German intelligence agents, and a mysterious woman with a chilling warning: Get out before it's too late.
Rose races against time, navigating twists and turns and mortal danger knowing no one can be trusted and nothing is happenstance. Can he uncover who is behind the operation that has the potential to destroy entire governments and global financial markets before he loses everything?
DOMINIC MARTELL, who has worked as a teacher and translator, was born in the United States and has lived and traveled extensively in Latin America, Europe and the Middle East. His first three novels featuring repentant ex-terrorist Pascual Rose appeared in the 1990s, chronicling Pascual's quest for atonement in the chaotic post-Cold War years. A quarter of a century later, in the post-9/11 world, Martell decided to bring Rose out of retirement. Kill Chain is the first 21st-century misadventure of Pascual Rose.
KILL CHAIN
By Dominic Martell
Dunn Books; October 6, 2020
Hardcover $26.95; 358 pages
ISBN 978-1951938048
November 27, 2020
Paperback $14.95; 358 pages
ISBN 978-1951938055
Praise for Dominic Martell
and the Pascual Series
"A superbly crafted story, with plenty of action, danger, and suspense. … Martell juxtaposes ruthless violence and dark passion against the question of what constitutes morality and 'goodness.'"
—Booklist starred reviewof Lying Crying Dying
"Dark and bloody as it is, this is spy fiction of the highest order, with atmospheric backgrounds for a plot that ratchets up suspense with each twist and turn and a splendidly complex protagonist, who takes great risks and bluffs his way to the end."
—Booklist starred review of Republic of Night
"Beautifully plotted and written. … I've rarely read a book with a stronger and more persuasive sense of place. … There isn't a character in the book who doesn't leap off the page."
—Patricia Abbott, award-winning author
of I Bring Sorrow, on Gitana
"Looking to be transported to another time and place? Want to stay up deep into the night wondering how the hell Pascual is going to get out of this one? You can't go wrong with Martell."
—J. Sydney Jones, author of the critically acclaimed Viennese Mystery series
'TIS THE SEASON TO COMBAT PANDEMIC BLUES AND SHOP SAVVY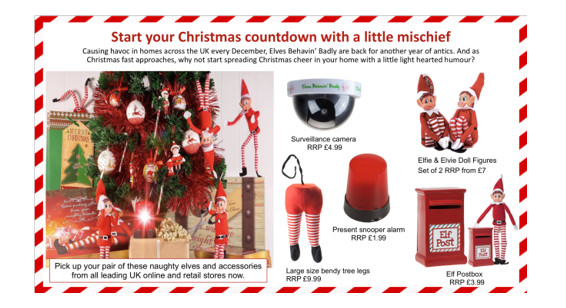 • New research by Christmas toy brand Elves Behavin' Badly lifts the lid on consumer Christmas shopping habits and reveals over half (55%) of those festive loving Brits who celebrate Christmas see it as a welcome distraction from the doom and gloom and bad news of the pandemic
Tuesday, 17th November: It's certainly beginning to look a lot like Christmas with millions of Brits getting their tree up early and new research from Christmas toy brand Elves Behavin' Badly has revealed that over half of Brits who celebrate Christmas (55%) will see the festivities as a welcome distraction from the doom and gloom and bad news of this year's pandemic.
Whilst homes across the county are fully festooned, it's no surprise that when it comes to Christmas gifting the nation is set to save a penny or two with 47% of respondents who celebrate Christmas agreeing* they will be looking for more affordable Christmas gifts this year and 39% agreeing they will be looking to spend less this Christmas due to the impact of the pandemic.
Despite the lockdown, nearly half of the Christmas shoppers surveyed (46%) agreed that they have already started buying more affordable Christmas gifts for this year and 47% agreed* to wanting more ideas for cost effective stocking filler presents under £10.
The research also revealed that 35% of 16 – 24-year olds who celebrate Christmas agreed* that they will take part in more Secret Santa gift exchanges this year to save money.
More than a third of respondents (34%) are looking forward to this Christmas which will be less pressured than years before and nearly a third (30%) are looking forward to going back to basics for a more traditional Christmas
Paul Beverley, Director at PMS International, said: "It's no surprise that the pandemic will impact gifting buying habits this Christmas. Elves Behavin' Badly aims to provide fun and light-hearted Christmas toy magic – all at an affordable and minimal cost. Whether you're buying our best sellers like the pranking dolls Elfie and Elvie or our dummy elf surveillance camera, we have a range of gift ideas for all the family."
The top 5 things respondents who celebrate Christmas are most looking forward to this festive season ranked with…
1. Spending extra quality time at home with the family (44%)
2. A Christmas which will be less pressured that years before (34%)
3. Going back to basics for a more traditional Christmas (30%)
4. Not having to attend countless Christmas parties (25%)
5. Spending less on presents for family and friends (19%)
For the cocktail connoisseur!
www.controlbottle.com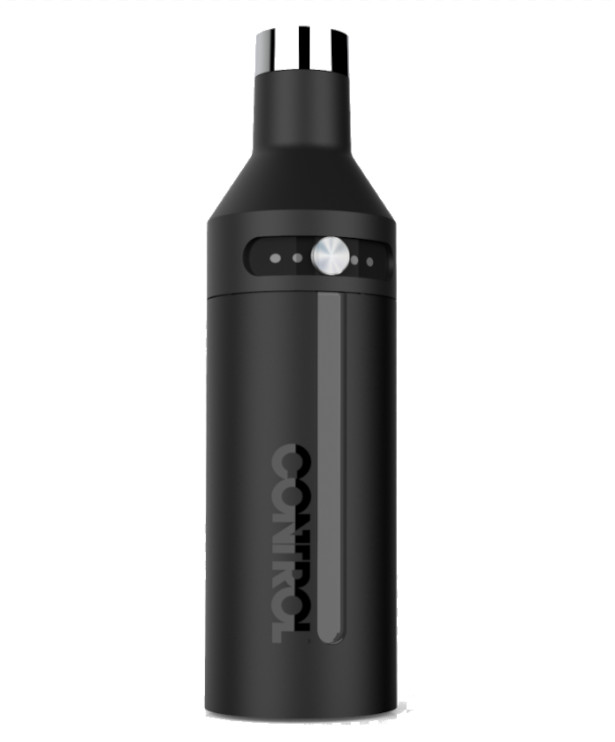 Control Bottle, a revolutionary new cocktail mixing tool, is now available for online orders worldwide. The one-liter bottle delivers personalized mixed beverages with the ease of a single pour thanks to a patented dial that sets the strength of the cocktail (Light, Mild, Medium, Strong, and Extreme), and is available in three striking designs. The brand's LAB bottle and Limited Edition LAB bottle with a gold, teal or purple-capped design are now available for a limited time pre-sale price of $39.95 and $59.95 respectively.
Kendal Cottages' luxury riverside apartment in the heart of Kendal enjoys stunning views of the River Kent and Kendal Castle (where Catherine Parr, Henry VIII's sixth wife, lived before moving to London).
www.kendalcottages.com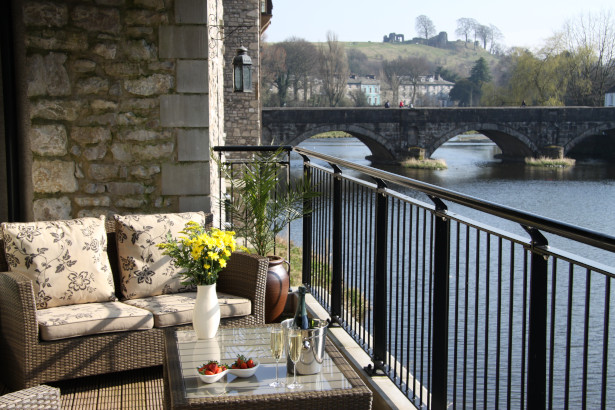 The accommodation sleeps 4 people (two bedrooms and two bathrooms) and is perfectly situated between two beautiful National Parks – the Lake District and the Yorkshire Dales – and yet comes with all the amenities of a town centre location: good restaurants and bars, the Brewery Arts Centre with its cinema and regular events programme, and various tourist attractions. The apartment also enjoys a superb balcony with outdoor seating and coffee table and a stunning view down the River Kent towards Stramongate Bridge and Kendal Castle.
Four Stunning Gins for Christmas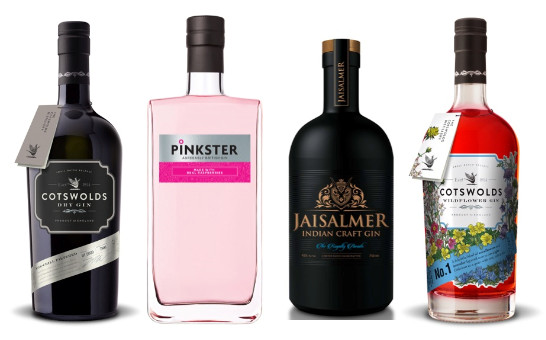 Cotswolds Dry Gin, Cotswolds Wildflower No 1. Gin, Jaisalmer Gin and Pinkster Gin make for fabulous Christmas gifts for the gin-loving friend or relative. Each bottle has its own interesting story and flavour and will surprise and delight any lucky recipient.
Cotswolds Dry Gin
Cotswolds Dry Gin is distilled with a blend of nine carefully considered botanicals. The Head Distiller uses over ten times the average amount of botanicals used by most premium gins and because the gin is non-chill filtered, the oils are retained in the gin which causes a pearlescent cloud to appear when ice or tonic is added, creating the unique 'Cloudy G&T'. Cotswolds was named Best London Dry Gin in the World Gin Awards 2016 and received the Top Outstanding Award in the International Wine Spirits Competition 2017. Difford's Guide recently ranked the gin as one of the top 20 gins available, in a survey of 450 brands.
RRP: £34.95 for 70 cl ABV: 46%
Available from: Sainsbury's, Waitrose & Partners, Majestic, Oddbins, Laithwaites, Harvey Nichols, Selfridges and Fortnum & Mason and online www.cotswoldsdistillery.com and www.amazon.co.uk
Cotswolds No 1 Wildflower Gin
Launched in April 2020, this new expression is a blend of cornflowers, lavender and orange, layered over classic Cotswolds Dry Gin. Inspired by the wildflowers growing in the 'glorious grasslands' of the Cotswolds, a designated Area of Outstanding Natural Beauty, the Wildflower Gin Collection has been created by marrying premium botanicals with the gin distilling and blending skills of the Cotswolds Distillery team. Refreshingly clean and balanced with a lingering hint of bitter-sweet marmalade.
RRP: £34.95 for 70 cl ABV: 41.7%
Available from: www.cotswoldsdistillery.com www.masterofmalt.com and www.amazon.co.uk
Jaisalmer Indian Craft Gin
"The whole of India in one bottle" Jaisalmer is triple-distilled in traditional copper pot stills and handcrafted in the foothills of the Himalayas at one of India's oldest distilleries. Jaisalmer Indian Craft Gin encapsulates the rich heritage of the Indian City of Jaisalmer, with a recipe that combines the ancient knowledge of herbs and spices, vibrant juniper berries and hand picked botanicals. The use of botanicals is a time-honoured tradition in India. Jaisalmer has 11 botanicals, seven of which are sourced from the four corners of India.
RRP: £34.95 for 70 cl ABV: 43%
Available from: The Whisky Exchange
Pinkster Gin
Pinkster is the pioneer of pink gin, made from gin-soaked raspberries grown near Pinkster HQ in Cambridgeshire. The raspberry infusion rounds off the juniper edges giving a deliciously dry gin with a hint of fruit and a smooth finish. Pinkster pride themselves on offering a gin with no added sugar. – all the sweetness comes from the raspberries and it makes for a great winter G&T, perfect with Aromatic Tonic and garnished with a slice of orange studded with cloves.
RRP: £35.00 for 70 cl ABV: 37.5%
Available from: Marks & Spencer, Fenwick, Harvey Nichols, Selfridges, and Majestic Wine, Ocado, 31Dover.com, Master of Malt and Pinkster Gin.com
BREAST CANCER CHARITY LAUNCHES "littlelifts UNDER SHIRTS"
– A Fundraiser Giving Men a Little Lift For the Day –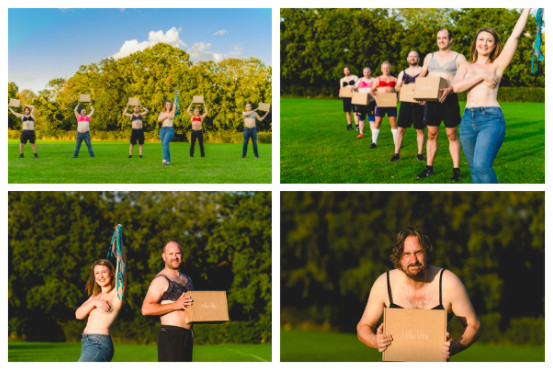 14 September 2020 – Littlelifts is observing Breast Cancer Awareness Month this October by marking the mid-way point, No Bra Day, an annual observance on 13 October, where usually women nationally are encouraged to forgo wearing a bra to encourage awareness about breast cancer. However, this year, littlelifts is celebrating No Bra Day by asking women to trade wearing a bra for the day with the men in their lives.
Littlelifts is therefore encouraging women to ask their boyfriend, husband, brother(s), father, friend(s) or cousin(s), to consider wearing a bra under their shirt for the day as a way to show solidarity with women, who have had or are currently enduring breast cancer and the challenges that goes with treatment.
Men can also experience breast cancer too and the charity hopes that the fundraiser will also raise awareness about breast cancer among men, which is an area littlelifts is working towards supporting in the future.
Oa Hackett, littlelifts founder said: "Empathy is an important quality to embody when supporting women with breast cancer. So we thought, one way to show a little solidarity and understanding with women enduring breast cancer treatment, is to ask men to walk in a woman's shoes (or rather, brassiere) for the day."
"Breast Cancer is something everyone should take seriously and be checked for, including men. Similar to the recent example set by the wonderful 'Postie's of Fakenham' who adorned fancy dress during their rounds this summer as a way to fundraise for littlelifts, we hope people find this new fundraiser a light-hearted way to raise funds while drawing attention to breast cancer awareness month in the process."
Supporting the campaign, Laura Middleton-Hughes (32) from Norwich, was first diagnosed with breast cancer in 2014 after finding a lump in her left breast while on a dream holiday to Australia. She underwent a mastectomy, chemotherapy and a shoulder replacement, and today has traces of cancer in her spine, 12 vertebrae and pelvis. Her stage four disease is stable, but incurable. Littlielifts consulted Laura and other beneficiaries who have had breast cancer, when developing the theme of this year's Breast Cancer Awareness campaign. Laura said:
"Ever since I met Oa [founder of littlelifts] through our primary diagnosis, it was clear she had the drive to create something so successful. When she began littlelifts I knew it was something I would want to get involved in. I have volunteered in many different ways for the charity and in 2019 received my own littlelifts box during my chemotherapy treatment. Since being re diagnosed I have become littlelifts' ambassador, which I am really proud of. Any way I can help raise the profile of littlelifts and make a difference to the lives of those going through chemotherapy for primary or secondary breast cancer is wonderful, and Oa knows I will rarely say no to anything she asks of me."
One of the men taking part is Glenn Sealey, General Manager from Yare Valley Oils, who kindly supply the chilli oil and lip balm found in the littlelifts boxes. Glenn said: "It's an incredible cause and littlelifts is doing so much to help others feel empowered about something that has impacted so many of our lives in so many different ways. I'm happy to be involved and taking part, it should be a giggle for all involved."
Oa concluded: "For some women who have undergone a mastectomy, no longer wearing a bra can be a big adjustment, quite an emotional one and we (littlelifts) recognise this. Our intentions for the forthcoming 'No Bra Day' is for men to show solidarity and to ultimately raise funds during this tricky time for many, so we can continue to support and show kindness to women impacted by breast cancer."
Participants can set up a fundraising page via the littlelifts site: www.littlelifts.org.uk/get-involved/fundraise/ Fundraisers are being asked to capture their experience by taking pictures while tagging @littlelifts_uk on either Instagram, Twitter of Facebook #LittleliftsUnderShirts
Six easy steps to taking part:
Men, it's important to find a bra that fits comfortably (see below for fitting tips). You want to avoid soreness, red marks and underwiring injuries.
Start a fundraising page at https://www.littlelifts.org.uk/get-involved/fundraise/
Wear your bra under on 13 October. Those feeling bold can wear their bra on top of their clothing if they prefer.
(Ladies, feel free to go bra-less for the day or wear a decorated or sequenced bra on top of your clothing.)
Ask your colleagues and friends to support your fundraising efforts
Capture your experience and take some pics: Guys – what was it like wearing a bra for the day? Surprisingly comfortable? Strange? Supportive? Scratchy? Share with us @littlelifts_uk
Don't forget to take your bra off before bed!
Resources:
For a correct fit, check out M&S: www.marksandspencer.com/c/lingerie/lingerie-guides-page/instore-bra-fit-guide/bra-fit-guide
The introduction of the home office is something we're all still adjusting to, especially as measures continue to change.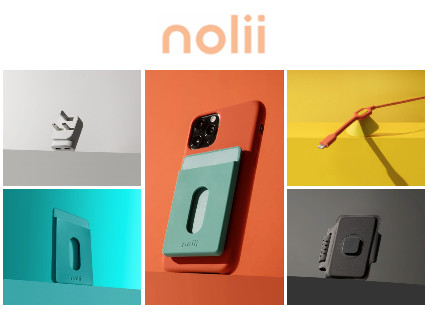 Nolii have a range of intelligent design-led products which are designed to make your life easier – and look great in the home by reducing visibility of messy cables, doubling up charging capability and creating mobility in the home. The Nolii collection is an ideal addition to the perfect shared space with children, spouse, flat mates etc. The diverse product range includes:
Couple Phone Case & Couple Wallet
Couple Fitness Band
Tangle-Free Loop Cable
Dual Charge Plug
Battery Wireless and Battery Lighting Cable
The Nolii range is available to purchase from www.nolii.com with RRP from £25 to £199, with connected product bundles starting from £49.
Yoto | Apollo
Yoto Player
£79.99 + shipping
Yoto Player is a connected speaker designed to safely give children full control over their listening, by entertaining and educating them while reducing screen-time. Controlled using physical story cards, Yoto Player is easy to use by even the littlest hands. Simply insert a story card and the audio will start. Remove it, and it will stop!
Arlo Essential Spotlight Camera
RRP – £129.99
The new outdoor security camera joins Arlo's family of award-winning devices.
The new camera allows users to cover their basic security needs, with clear video recording and motion notifications direct to their smartphone. 100% wire-free, the Arlo Essential is simple and easy to install in minutes – connecting directly to W-Fi with no base station needed, for straight forward property protection.

OGGS® Luxury Handmade
Mince Pies Are BACK!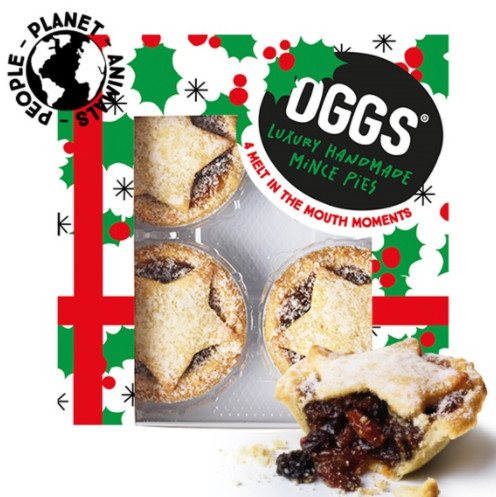 There's only one thing that can justify talking about Christmas in summer, and that's OGGS® mince pies. After the success of last year's launch, OGGS® mince pies are BACK and bringing the festive spirit to Sainsbury's stores across the UK.
Putting a twist on tradition these fantastically festive mince pies taste as good as you've always known them (if not better) without causing any harm to animals or the planet. But how do they make the pastry so rich and crumbly we hear you ask?
Like the rest of the OGGS® range, these festive fancies are kind to our planet, animals and people. Each one lovingly handmade without any eggs or butter making them completely vegan-friendly. Encased with melt in the mouth pastry, holding together a centre which is bursting with sultanas, currants, raisins, Bramley apple puree, vegetable suet, mixed spices and brandy.
Pair an OGGS® Mince Pie with some Christmas spirit and you've got yourself an ethical festive treat that is guaranteed to keep you off Santa's naughty list!
The packaging itself is sustainably sourced. The inner plastic tray is made from 100% recycled materials and is in turn fully recyclable and will completely biodegrade if it ends up in landfill. The outer box is an FSC sustainably sourced box with a plant-based compostable window.
OGGS® fans have been patiently awaiting the return of the vegan friendly festive treats and that time is finally here! Available in Sainsbury's from the beginning of September RRP £2.50 for a 4 pack.
Why not share these four melt in the mouth moments with your loved ones this Christmas? (Plus, Santa blinkin' loves them!)
www.loveoggs.com @loveOGGS
British Victorian Inspired Watches and Bags from The Camden Watch Company Make the Perfect Christmas Gift For Her and Him
Shop Independent British This Christmas
The Camden Watch Company (www.CamdenWatchCompany.com), an independent British brand based in the heart of Camden founded by wife and husband team Anneke Short and Jerome Robert, has a large number of timepieces as well as other gift ideas (backpacks, mugs and wall prints). Anneke and Jerome have curated a small selection of their watches followed by their recently created backpacks for those on the go – whether off to work or off rambling.
WATCHES FOR HER
The Camden Watch Company
No.24 Type II Tan and Rose Gold
Stockist: www.CamdenWatchCompany.com
Price: £89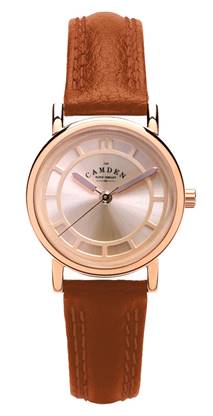 ROSE CASE WITH ROSE GOLD DIAL AND TAN LEATHER STRAP.
The No.24 Type II is a revised edition of our classic No.24. Featuring a sunburst rose gold dial with a raised index frame, this is a modern yet timeless dial design set in our vintage watch case. It is named after bus route 24 which is London's oldest unchanged bus route and runs through Camden Town.
Case size: ø 27 mm
Case depth: 8.4 mm
Gender: Ladies
Case Material: Stainless Steel, PVD Rose Gold Plated
Strap type: Genuine Leather
Water resistance: 50 metres
Movement: Japanese Quartz (battery)
Waxed Canvas Backpacks for Stylish City and Country Living
Whether Rambling Country Hills, Trekking Trails of Thailand, or Cycling City Streets, Backpack in Style
Known for their Victorian watch designs, The Camden Watch Company founders Anneke Short and Jerome Robert decided since they're always on the go to create a backpack that's both stylish and practical. Using waxed canvas, which was widely used in the 1850s, the backpacks are great for those trekking through a city, rambling over hills and even those who are on their bikes riding across country hills and city streets – rain or shine. Available online and in-store.
The Camden Watch Company Black Waxed Canvas and Leather Backpack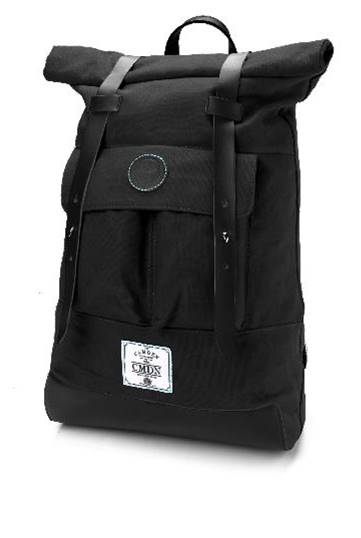 Widely used from the 1850s onwards, waxed canvas is an extremely durable woven fabric that is impregnated with wax, originally used for sails and waterproofing by the Royal Navy and on British tea-clippers.
The backpack has two exterior pockets, one interior pocket and a laptop pocket.
Size : 46 x 32 x 15 cm
Price: £125.00
Stockist: www.camdenwatchcompany.com
Cheese for Christmas from Paxton & Whitfield – Brillat-Savarin Affiné Aux Truffe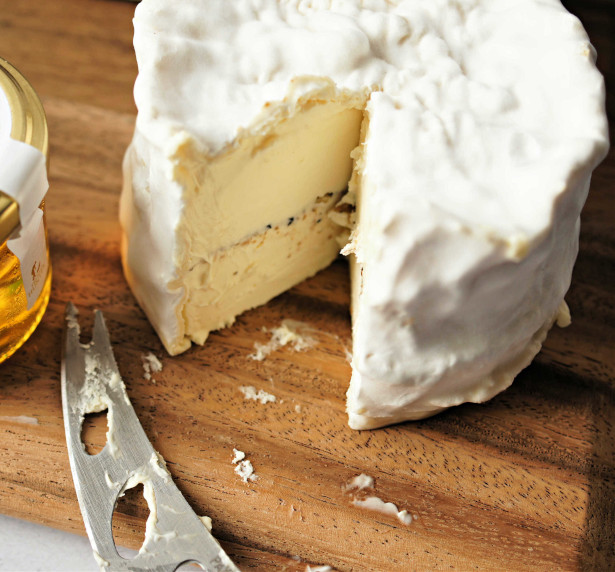 Paxton & Whitfield sources, matures and sells the finest artisan cheese from the UK and across the European continent. Its team works closely with cheesemakers to define the flavour profiles and ensure the optimal maturity of each cheese. The long-standing relationships between the Paxton & Whitfield team and its cheesemakers are evident in the quality of the cheese.
Brillat-Savarin Affiné Aux Truffe (£15.75/200g) (Unpasteurised, traditional rennet) https://www.paxtonandwhitfield.co.uk/shop/fathers-day-cheese-gifts/brillat-savarin-affine-aux-truffes?c=117
Henri Androuet, the founder of Paxton's Parisian partners – the Fromagerie Androuet named this cheese in homage to the celebrated French gastronome Brillat-Savarin. It has become a cult favourite in the last couple of years; particularly with Paxton & Whitfield's online customers as it travels particularly well and is not widely available in the UK.
Brillat-Savarin Affiné (Pasteurised, traditional rennet) is a French 'triple cream' cheese that was created at the end of the nineteenth century to feature in the final course of grand gastronomic meals. Made in the Bourgogne region of France, cream is added to the milk to increase the fat content. Paxton & Whitfield's Brillat Savarin cheesemaker is based in the town of Nuits-Saint-Georges; perhaps best known for its history of fine winemaking.
The texture is soft and the flavour is light and delicate but with a rich creaminess stemming from the additional cream. There can also be a slight sourness that balances the richness. This Brillat-Savarin Affiné Aux Truffe has minced black truffles, grown in the Cote d'Or region of France, added during its production. The truffles add a subtle, rich 'mushroomy' flavour to the cheese.
Perfect on the Christmas cheese board because…This is a totally luxurious cheese. The triple cream style is deliciously rich and the addition of the truffles gives it the ultimate festive touch.
Make a Wild Christmas Wish!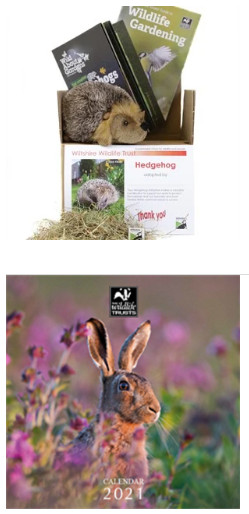 The Wildlife Trusts are offering a gorgeous selection of gifts and wildlife-themed goodies to help people make greener choices this Christmas and raise funds for nature. A page of inspiring ideas can be found at www.wildlifetrusts.org/christmas-gifts​
The charity launched its 30 by 30 appeal this week to raise £30 million to put nature in recovery across at least 30% of land and sea, by 2030. This is in response to the climate crisis and devastating decline that nature is facing and follows a challenging year when many more people felt a renewed connection with – and sought solace in – the natural world. The 46-strong movement of Wildlife Trusts aim to help nature recover from decades of decline and bring on-your-doorstep wildlife back into everybody's lives.
Christmas star buys:
• The Wildlife Trusts' eco-stockist Teemill clothing is available in a range of sizes and colours made with certified organic cotton and using renewable energy and low-cost technology.
o A Christmas beaver jumper with winter-long appeal – The Wildlife Trusts have been at the forefront of bringing back this charismatic creature that's brilliant at restoring wetlands
o Beautiful animal t-shirt designs featuring puffin, otter, owls and insects as well as 'save the bees' and 'wilder future' campaign.
• Feed the birds all year long with food and stylish feeders from Vine House Farm — a conservation award winning enterprise which farms with wildlife in mind and a low carbon footprint thorugh selling their own and Uk sourced products.
• Give a gift donation to The Wildlife Trusts' 30 by 30 appeal to put nature in recovery across 30% of our land and sea.
• Membership package or donations to local Trusts support projects and wildlife close to home and start from as little as £2 a month with family and children's membership options available.
• Adopt an animal – beavers, red squirrels and owls, sea horses, dolphins and otters, money raised goes to helping important conservation work. Special gift box presentations featuring a certificate and soft toy are also available for some species.
A range of gifts from local Wildlife Trusts are also available online. Plastic free homeware, children's' toys, lunchboxes and flasks, jewellery and accessories. For the garden, there are insect bug barns, wildflower seeds, bird boxes and attractive bird feeders. All sales directly support the work of local Trusts caring for wild spaces and the creatures that live there:
• Wiltshire Wildlife Trust supplies beautiful kits for children to make your own 3D animals set, learn to stitch set, make your own cardboard bugs set, soft toys and Christmas cards.
• Suffolk Wildlife Trust have teamed up with Beadstorm designs and local artists to supply beautiful silver pendant jewellery and laser cut wooden decorations as well as earrings and necklaces.
• Yorkshire Wildlife Trust's online store includes a wide selection of wildlife homes and feeders, a plastic free range along with sustainably sourced homeware, kitchenware and children's games. Gorgeous themed gift boxes to inspire are packed with ideas and items to help people make small changes in their lives. Yorkshire also stock British designed Original Duckhead umbrellas. Their delightful canopies are made from 100% recycled plastic bottles with wooden handles sourced from sustainable birch timber. The protective sleeves are also compostable.
• Derbyshire Wildlife Trust has a beautiful range of bird feeders, books, Chilly's water bottles, locally made candles and beauty products such as clay masks and scrubs as well as Jewellery. Collect your own box of grass-fed beef from cows grazed on Derbyshire's nature reserves.
• Worcestershire Wildlife Trust have created a gorgeous range of virtual gifts including a carpet of bluebells, home for dormice or flowers for the bees. You can also adopt a brown hare or barn owl. Money raised will directly support these wild places and fragile wildlife in need of our help.
• Send e-Christmas cards this year via Cumbria Wildlife Trust
The Wildlife Trusts' director of campaigns and policy, Nikki Williams says:
"I'm hoping someone gives me a brilliant beaver jumper for Christmas – no other species has done so much to capture people's hearts in 2020. This year the government granted the beavers living wild in Devon the right to remain after years of hard work by The Wildlife Trusts.
"All the funds raised by these wildlife gifts will go towards our ambitious 30-30-30 campaign to help nature fight back. People's renewed connection with the natural world has shown to be incredibly important in all areas of our lives this year, which we hope will inspire greener gift choices this Christmas. We've gathered some beautiful ideas to help shop with our natural world in mind."
The Wildlife Trusts, a movement of 46 local Trusts, were also hit hard by the unprecedented challenges posed by the pandemic. Visitor centres and reserves had to close causing income for vital conservation work to drop, and many staff were furloughed. The easing of lockdown led to huge pressure on nature reserves from vandalism, anti-social behaviour and wildfires.
Christmas gifts can be viewed at www.wildlifetrusts.org/christmas-gifts
QUALITY GIFTS FOR TODDLERS THAT WON'T BREAK THE BANK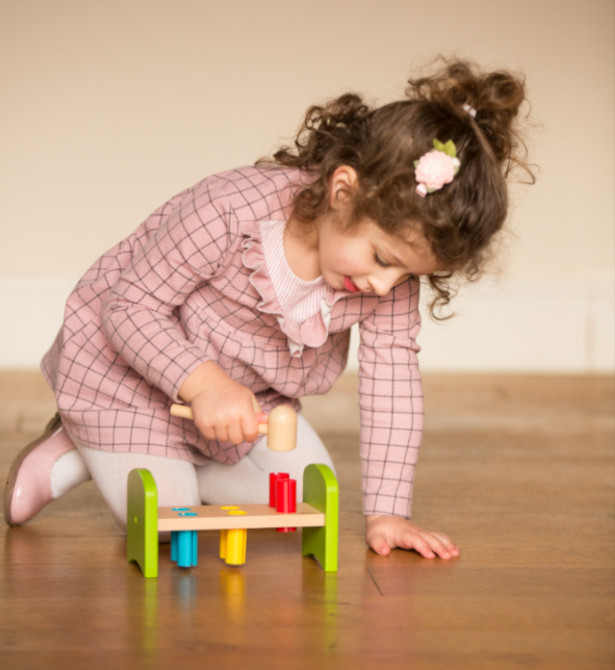 Whatever the uncertainty about Christmas this year, what we do know for sure is that it's going to be a digital one.
And that has its advantages – no fighting through crowds in busy shopping centres, no rushing to get there before closing time, no staggering with overloaded bags back to the car or on a train.
The internet, with its millions of shopping opportunities at the touch of your fingertips is undoubtedly a great place to shop for Christmas gifts. But when making a purchase without being able to invoke all your senses such as touch and feel, it's difficult to get a true understanding of quality. And quality is a priority when buying for kids, particularly when it comes to under 3s.
The good news is that there are plenty of online retailers out there who consider quality as a given. Hippychick is one such company that has been in the business of toys for 21 years and has built itself an exceptional reputation with parents through generations for quality, safety, and affordability.
Classic World is Hippychick's best-selling range for Christmas and it's easy to see why. Each toy has been carefully researched and developed to stimulate a child's imagination and encourage their healthy development. Box ticked.
They are also environmentally friendly, made from sustainable wood. Another box ticked.
They are safe, thoroughly researched and tested and made with non-toxic paint so if your child does decide to chew or suck them too, (which they invariably will and this is an important part of the sensory development process) there's no problem.
And for all this, a Classic World toy can be yours this Christmas for under £10. Final box ticked.
FOUR CLASSIC WORLD CHRISTMAS GIFT IDEAS FOR UNDER 3S FOR UNDER £10
CLASSIC WORLD ROCKING POUND BENCH
A colourful wooden pounding bench with 6 pegs and a hammer that will help your little one develop their hand-eye coordination and arm strength.
Turn it upside down and it rocks from side to side, making the task progressively more challenging and exciting.
www.hippychick.com/categories/wooden-toys/rockingpoundbench £9.50
CLASSIC WORLD RAINBOW MARACAS
Let your little ones experiment with the concept of rhythm, with these colourful maracas. An ergonomic shape designed especially for little hands, this lovely toy can also be purchased in a rainbow of colours which will make a wonderful musical set.
www.hippychick.com/products/classic-world-rainbow-maracas £7.50 each
CLASSIC WORLD RAINMAKER
Shake it, rotate it roll it and watch the beads tumble and fall through this rainmaker toy.
Children can use it as a rattle or parents can use it to help soothe little ones with the calming sound of rain.
www.hippychick.com/products/rainmaker – £7.95
CLASSIC WORLD WOODEN CATERPILLAR
Just the right size for toddler's hands – this wooden caterpillar toy is fun to twist and bend.
It's made of durable wooden balls and the strong elastic means it will stand even the roughest of play!
The caterpillar is bright and vibrant which promotes colour recognition whilst the twisting and the bending develops fine motor skills.
www.hippychick.com/products/cwcaterpillar – £8.95
For further Christmas gift ideas, Hippychick is your one stop shop for under 5s. This year's collection is now available to view at www.hippychick.com/christmas.
Colorescience® delivers healthy beauty solutions that are backed by science, allowing everyone to feel confident and empowered in their skin.

Going beyond UV protection, Colorescience® believes in preventing skin damage before it starts with their clinically-tested formulas that are trusted and recommended by physicians and patients alike. Using cutting-edge innovation to formulate with the best ingredients, Colorescience® delivers immediate and long-term results that provide confidence and reassurance to people of all ages, skin types, and concerns.
Colorescience® products are designed to easily fit into day-to-day life and are available through a network of licensed physicians and on colorescience.com.
Cricut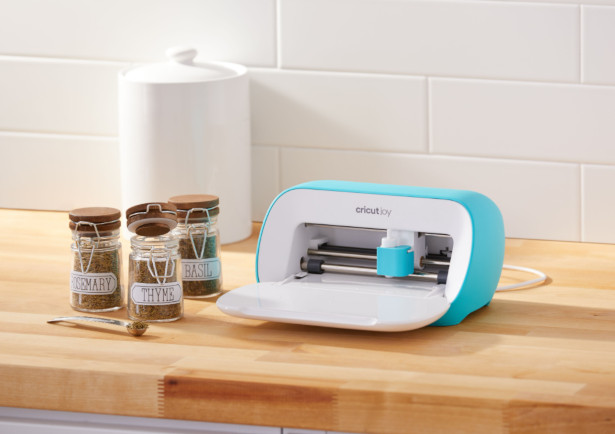 Cricut are the makers of smart cutting machines which can be used to make everything from cards and pillows to wall art and home décor. Cricut Joy (RRP £179) is the most portable machine to date, giving crafters the freedom to make DIY magic happen anywhere, any day.
Stockists here – Amazon, HobbyCraft, JohnLewis
Cafeyn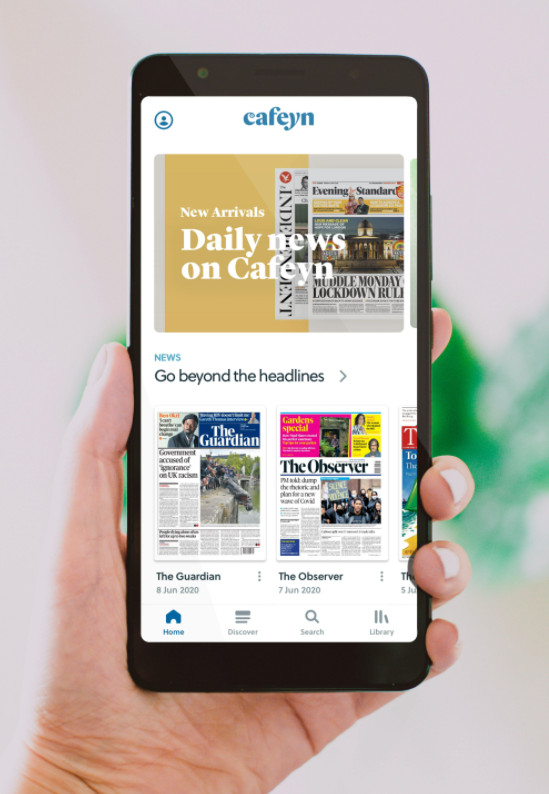 Is home to thousands of magazines and newspapers that can be accessed online or by using the app, anytime, anywhere for a monthly subscription (£7.99). With access to everything from fashion, home and gardens, cooking to in-depth news, there's a whole host of content on offer that can also be downloaded and read without WIFI. Cafeyn also offers the perfect solution in a post-Covid world, where we need to avoid touching different objects as much as possible! For example, when popping to the hairdresser, you can just read your favourite coffee table mags through your own phone or tablet.
Cafeyn – £7.99 a month (the price of two traditional print magazines!)
Wool you believe it: Yorkshire homeware brand has Christmas all sewn up with gifts for the whole family
Luxury soft furnishing brand, Adriana Homewares, reveals exclusive new Christmas gift collection for 2020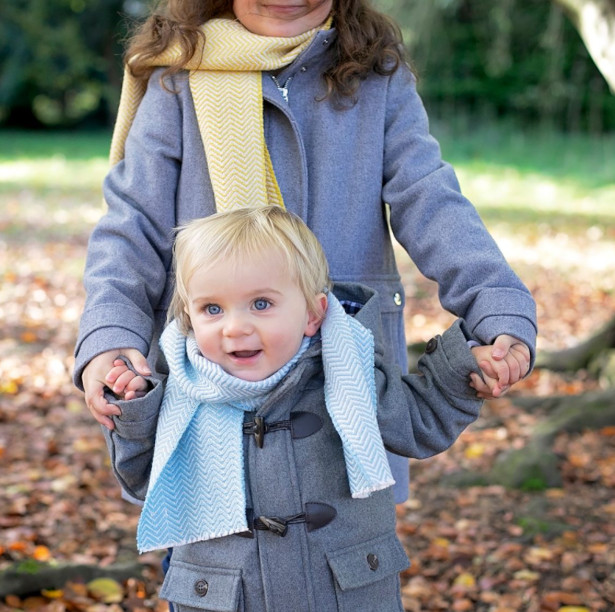 Yorkshire based luxury homeware brand, Adriana Homewares, has Christmas all sewn up this year with its range of beautiful gifts guaranteed to put a smile on your loved ones faces.
Specialising in designing luxurious fabrics and hand making sumptuous soft furnishings and fashion accessories from the finest 100% British Wool, Adriana Homewares' latest collection combines style and long-lasting quality for all the family.
From showstopping super soft throws to keep country homes cosy, to statement cushions that are guaranteed to turn heads in stylish townhouses, Adriana Homewares' collection will ensure you're "guest ready" for the festive season and beyond.
The British brand also offers a collection of high quality, on trend, boxed scarves and wraps which promise to keep the whole family stylish and snug this winter.
Inspired by her Yorkshire heritage and rural lifestyle, owner Adriana lovingly hand makes each item in her Yorkshire studio.
Here's a selection of their best-selling gifts, suitable for everyone looking to source some style for their loved ones this Christmas:
Head over to www.adrianahomewares.com to browse the full range. Matching handmade cushions, throws and lampshades available in all ranges.
Christmas Gift Guide 2020:
Mummy and me luxury scarves:
Kirkham Scarf – Hydrangea and Mustard, Kids £25 each, Adults £75 each.
Twinning is winning in our book, and what better way to show some solidarity this Christmas than with these matching scarves for you and your mini me's. Handmade from beautiful 100% wool, our Kirkham Scarf promises to keep the whole family festively toasty for the holiday season and beyond.
Luxurious and soft to the touch, but durable to withstand the rough and tumble of child's play, they are available in a range of stunning on trend and classic colours. Woven in West Yorkshire and handmade to order in our Leeds studio with a leno stitch edge, our scarves come in a gorgeous gift box – making it the perfect stocking filler!
Ryedale Limestone Throw – Limestone, £220
Keep the cold out this Christmas by snuggling down into our soft, sumptuous, handmade Ryedale Limestone Throw. Part of our Howardian Range, we were inspired by the soft and gentle rolling Howardian Hills – an area of outstanding natural beauty in the North Yorkshire countryside.
Woven in Yorkshire using 100% British Bluefaced Leicester Wool, this beautiful throw oozes rural heritage and is super on trend with its natural tones – also available in Jade, Lavender and Raspberry. This truly gorgeous gift would make a welcome addition to any home!
Sandsend Throw – £180
Help your loved ones unwind from the chaos of Christmas this year by gifting them our beautiful blue Sandsend Throw – intricately woven and handmade with 100% super soft British Wool. This elegant throw is truly unique with a striking, statement design that never fails to turn heads.
The perfect present for those that enjoy winter walks or cosying down with a good book and glass of wine next to a roaring fire. Inspired by the calming waves of Whitby and sandy beach at Sandsend in North Yorkshire, it's a wonderful luxury gift idea.
Rievaulx Lumber Cushion – £85
Dare to be different this Christmas with our stunningly, striking Helmsley range. Our Rievaulx cushion is a key piece in this collection and is available in monochrome check with lime green detail. This show stopping gift is guaranteed to add instant style and sophistication to any home, and is set to be a firm favourite for those that love to stay ahead of the fashion curve.
Handmade from 100% British Bluefaced Leicester Wool, the Rievaulx is super soft and luxurious to the touch and incredibly durable. Complemented with a luxurious British Velvet back, colour matching concealed zip and a plump, naturally hypoallergenic 100% British Wool cushion pad.
Hovingham Wrap- Mushroom, £115
You'd be hard pressed to find a girl who doesn't instantly fall in love with our dreamy Hovingham wrap, available in a choice of beautiful colours. Gift this timeless, piece of quality craft(wo)manship to someone special and watch it become an instant staple item overnight, cosily carrying them through the seasons. Handmade from 100% British Wool, our Hovingham wraps promise to keep you warm whilst adding a splash of style to any outfit. All wraps and scarves come in a beautiful gift box- making it the perfect present to pop under the tree!
Kirkham Scatter Cushion – Hydrangea and Mustard, £85 each
Make sure your home is "guest ready" for the holiday season and beyond by adding a subtle splash of colour with our Kirkham Cushion – part of our Howardian Range. Each cushion is intricately woven in Yorkshire, and beautifully handmade using 100% British Bluefaced Leicester Wool front and 100% British Wool back. It features a colour matching concealed zip and a plump, naturally hypoallergenic 100% British Wool cushion pad. A great gift idea for those wanting to give a special something that's chic, elegant and unique
Esk Throw – £180
Fancy scoring some serious brownie points with your favourite sun seeker this Christmas? We may not be able to promise sunshine, but our Esk Throw will bring an abundance of cosy, coastal charm to your home. Our sumptuously soft, handmade Esk throw is inspired by the picturesque seaside town of Whitby, North Yorkshire and is made from the finest 100% British Wool.
The perfect snuggle companion on cold winter nights and lazy Sundays – which will also add a splash of colour and style to your sofa or bedroom. If you're looking for a gift that's guaranteed to create smiles and sunshine on Christmas morning, look no further!
Rose Hovingham Lumbar Cushion – £85
Bring the garden inside with our beautiful Rose Honeycomb Cushion. Woven in Yorkshire using 100% British Bluefaced Leicester Wool front and 100% British Wool back. Featuring a colour matching concealed zip and supplied with a plump, naturally hypoallergenic 100% British Wool cushion pad. A key piece of our Howardian Range and inspired by the soft rolling Howardian Hills, it's guaranteed to add a touch of femininity and elegance to any boudoir.
Rievaulx Throw – £220
Whether for the sofa or the bed, the Rievaulx Throw will add warmth and style to any home this winter. A modern interpretation of a traditional check design, the monochrome throw includes a lime green detail and is sure to be a showstopper for guests visiting over the festive period and beyond. The fabric is woven in Yorkshire using 100% British Bluefaced Leicester Wool due to its soft and durable characteristics. Ideal for chilly nights and freshening up a look in an instant – complimented with blanket stitch detailing. We are a little obsessed with this ourselves and can see fashionistas from across the globe queuing up to get their hands on this show stopping cosy gift.
Ryedale Scatter Cushion – Raspberry, £85
Bring in a bit of festive cheer by adding a fresh pop of colour to your home this Christmas. Our elegant, eye catching Ryedale Scatter Cushion is guaranteed to transform a room from drab to fab in an instant – helping you to feel confident about greeting your guests over the holiday season. A great gift for those that love to add a splash of fun to their interiors. Handmade using 100% British Bluefaced Leicester Wool front and contrasting dark blue 100% British Wool at the back. Featuring a colour matching concealed zip and a plump, naturally hypoallergenic 100% British Wool cushion pad.
Bimonthly spirits gift box!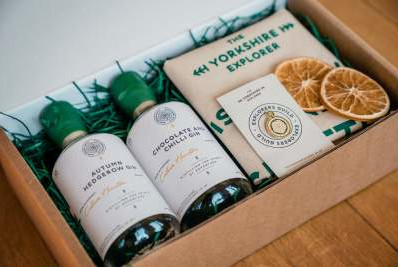 It makes a fantastic gift for the spirit connoisseur in your life (or for yourself) members get a box every 2months containing 2x20cl spirits, previous lines include a sneak taste of our since launched Explorers Rum made with Yorkshire Seaweed, or Yorkshire Garden gin. Boxes also include a small gift and members also receive tasting notes, cocktail suggestions and also a discount on all other Yorkshire Explorer products.
The most fabulous gift for anyone running a busy household…

A gift voucher for the brilliant new online meal planning service www.fivedinners.com by celebrity chef Theo Michaels – each week you receive x5 recipes and 1 shopping list. FiveDinners encourages the family to eat together, reduces stress of deciding to what to cook eat night, reduces food shopping bills and reduces food waste. While shopping for your own ingredients helps you to understand the ingredients your cooking with and the variation helps children to discover new tastes.
In a nutshell FiveDinners helps to make life that little bit easier.
'Such a great idea! I love that I can plan for the week ahead making exciting new dishes that everyone likes. Thank you for making my life easier!!'
'It's truly a life saver, it's the best feeling to wake up already knowing what you are going to make – before FiveDinners I used to stress about what to cook!'.
CHRONOS Swimming Goggle by Michael Phelps
FINA-approved Swedish-style swimming goggle delivers luxurious distortion-free vision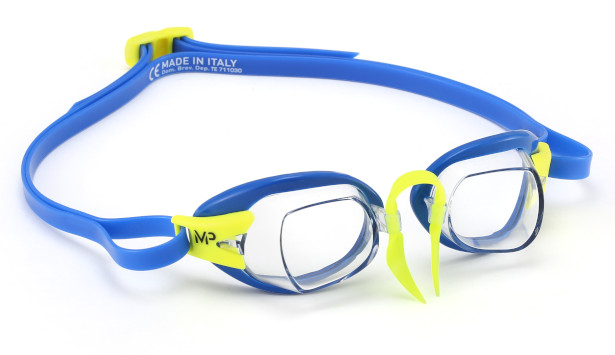 If you like 'Swedish style' small socket swimming goggles then take a look at the CHRONOS, a FINA-approved small socket goggle by the Michael Phelps brand which re-thinks this genre to deliver the largest distortion-free field of vision ever available in this category.
Swedish-style goggles are popular amongst frequent swimmers but traditionally offer blurred vision at the top and sides. The CHRONOS is the first to be able to deliver a larger distortion-free field of vision in all directions by using Geo-Plex lens technology which combines precise flat and plain-curved optical lens surfaces to enhance front, downward, forward and lateral vision. The Softeril micro-gasket and anatomical lens shape ensures a comfortable water-tight fit which feels very stable in the eye socket, and the easy adjust head strap and customizable nose piece ensures a perfect personalized fit. RRP £10.99, the CHRONOS is available in a range of lens options including clear, blue, smoke, pink, green and lime to complement indoor and outdoor light conditions.
The Phelps brand is a shared vision between Michael Phelps, the most decorated swimmer of all-time and Aqua Sphere, the swim equipment brand which is widely respected for the technological innovation and integrity of its curved lens goggles. More information at www.michaelphelps.com
Pixel Buds – Gifts to impress
Nifty wireless earphones for people that are always on the go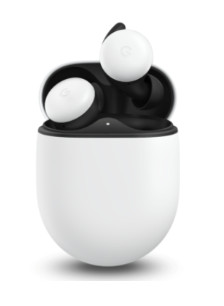 Price: £179
Availability: Google Store
Colours: Clearly White, Just Black (available later this summer)
Key features:
Pixel Buds' integrated Google Translate feature makes them the perfect device for those that manage to get away this Christmas
Custom-designed earbuds with adaptive sound capability that subtly adjusts the volume as you move between quiet and noisy environments, helping you stay zen while navigating the busy shopping centres
Soft and smooth, the ergonomic design stays place so the buds don't get knocked out of your ears when taking off your coat, scarf and hat
Our voice accelerometer means you can have crystal clear phone calls even when stepping out from your Christmas parties
Their water and sweat-proof design means you don't need to worry about going for runs in the rain or snow

Custom-printed Infrared Heating Panel – 1000W – £550.00
Change Your View on Heating…
Custom-printing from Jigsaw Infrared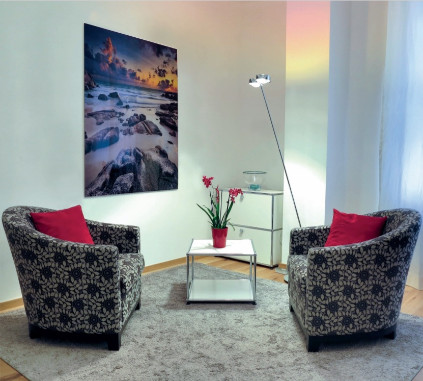 If you think heating has to be boring… think again!
With Jigsaw Infrared heating panels, the only limit is your imagination.
Jigsaw Infrared offer a custom-printed option to their energy-efficient, slimline heating panels so that you can use whatever image you like to transform a simple heating panel into a stunning focal point.
Much like printing onto a canvas, the images are digitally produced – the best thing is that they disguise what could be seen as something rather plain, ordinary and utilitarian into something altogether more interesting!
Whether you choose the rectangular aluminium panels or the glass panels which come in a variety of shapes there are a number of power options to choose from to ensure you have the right size of heater for the space you are looking to heat.
Sirius custom-printed glass heating panel – 400W – £800.00
Custom-printed aluminium infrared heating panel from Jigsaw Infrared
Custom-printed Aluminium Infrared Heating Panel – 1000W – £550.00
Aluminium Heating Panels in RAL colours from Jigsaw Infrared
Both the ECO Aluminium and Glass Infrared heating panels
are available in any RAL colour to match or contrast with your decor.
Why Infrared?
The clever thing about infrared heating is that, like the sun (but without the potentially harmful UV rays), it heats the people and objects in the room as it touches them – rather than heating the air.
Jigsaw Infrared heaters are incredibly smart – they are at least half the cost to run versus other heating systems and are also very efficient and emission-free, meaning they're a whole lot better for the planet.
They are easy to install and maintenance-free – so no annual service contracts!
Simple installation – Jigsaw Infrared heating panels are easy to install and can be simply plugged into your electricity supply which means you can take them with you when you move!
With their minimalist design they are also incredibly thin (just a few centimetres) so don't take up valuable space – and can even be ceiling mounted which actually increases the heating coverage of the panels.
No cold spots – with convection heating, the warm air rises and ends up near the ceiling whilst the cold air hovers at floor level. Infrared heating creates less temperature differences thus creating a more consistent temperature across the room.
Infrared heating is also better for allergy sufferers – conventional convection heating circulates the air – and therefore the dust – whereas infrared heating heats the objects (and people) in the room causing less disturbance to the air.
Infrared heating panels aimed at damp walls can also help to dry them out thus reducing the chance of mould developing.
Advantages of infrared heating panels:-
• Efficient – Up to twice as efficient as other heating systems
• Eco – Almost zero energy wastage, emission-free and 100% recyclable
• Easy to install – No expensive plumber bills or unsightly pipes
• Wall-mounted – Or ceiling mounted if you need space
• Instant heat – Infrared heating acts very quickly
• Condensation free – Avoid mould and damp in your home or office
• Zero maintenance – Minimal parts.
• Manufactured in the UK, 5-year warranty and CE certified
• Healthy – Better for allergy sufferers, noise and odour free
• Flexible – Solo use for difficult to heat rooms or as a whole heating system
• Smart – variable thermostats and option to zone small areas for optimum control
A bit more about infrared and why it's different to traditional forms of heating…
What is Infrared Radiant Heat explained by Jigsaw Infrared
Advantages of Infrared Heating Panels graphic from Jigsaw Infrared
To find out more about Jigsaw Infrared heating panels visit
www.jigsawinfrared.com
Jigsaw Infrared is a member of the Infrared Heating Trade Association – www.irhta.org.uk
La Basketry – Craft kits that teach you how to weave baskets and even a beautiful rope bag. This is perfect for everyone from beginners to experienced crafters. Each kit includes everything needed plus a video tutorial from the founder Tabara and prices start from just £25.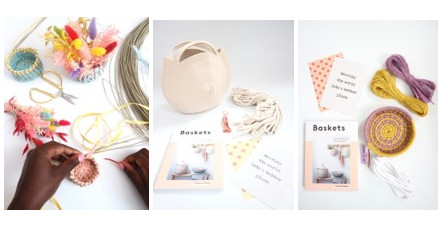 Green & Wild – This gorgeous range of plants is both design-led and practical, because every plant comes with a unique 'plant personality' card detailing how to take care of it perfectly. Highlights include The Super Succulents Set (a trio of practically unkillable showstopping plants), the Hoff Pot Collection (which allows you to mix and match sizes and colours of plant pots and saucers for a stunning look and also practical drainage for much loved plants) and the Hoya Kerri Sweetheart Plant (perfect for a loved one).

Let Burlington socks add a sophisticated tone when layering grey-on-grey. 💎!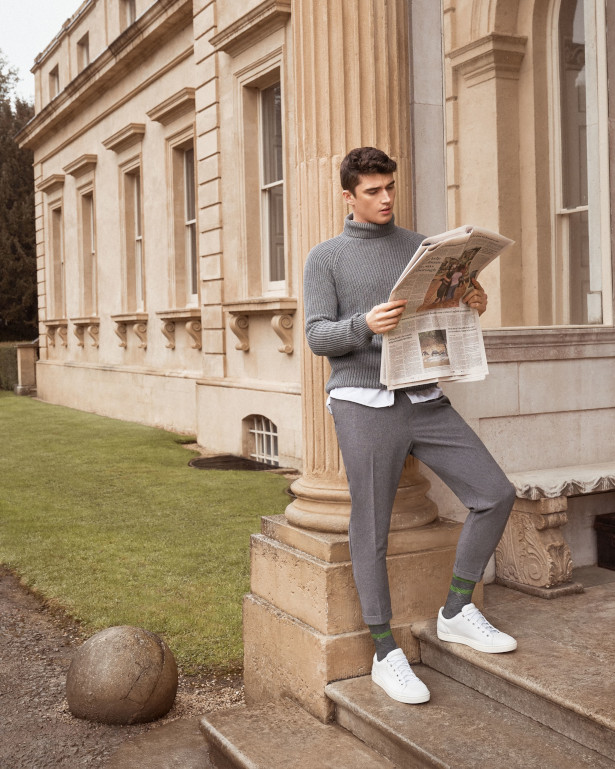 Available from www.burlington.de/uk_en/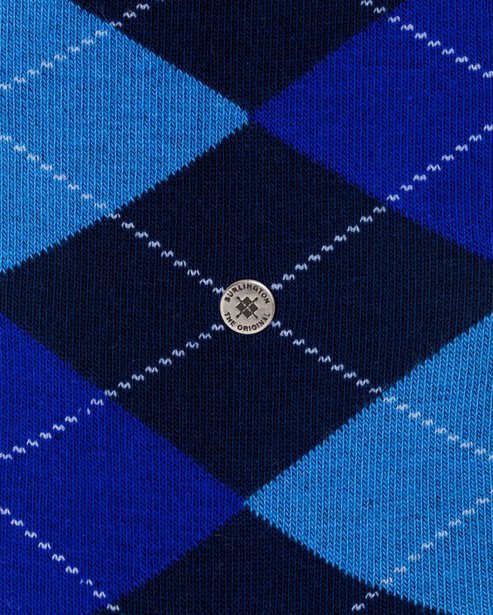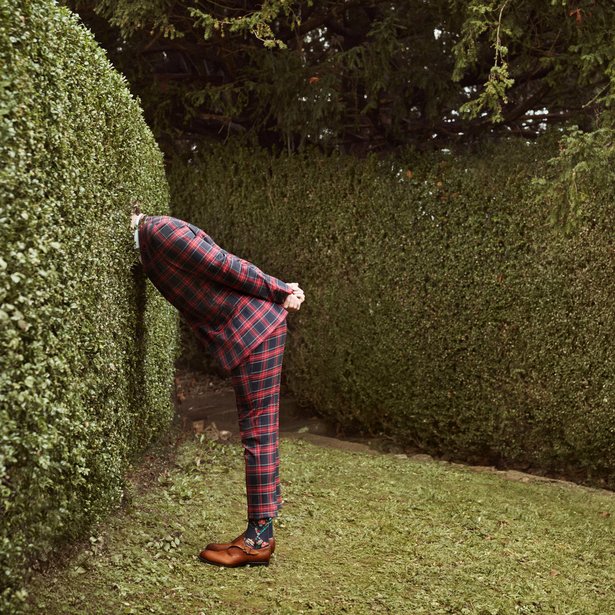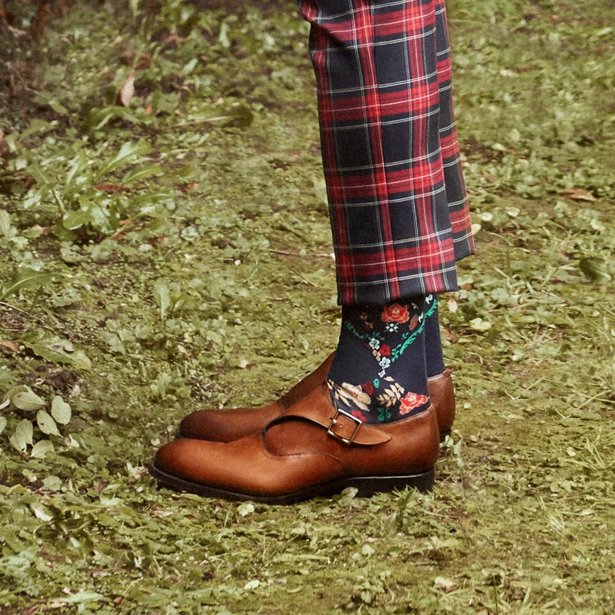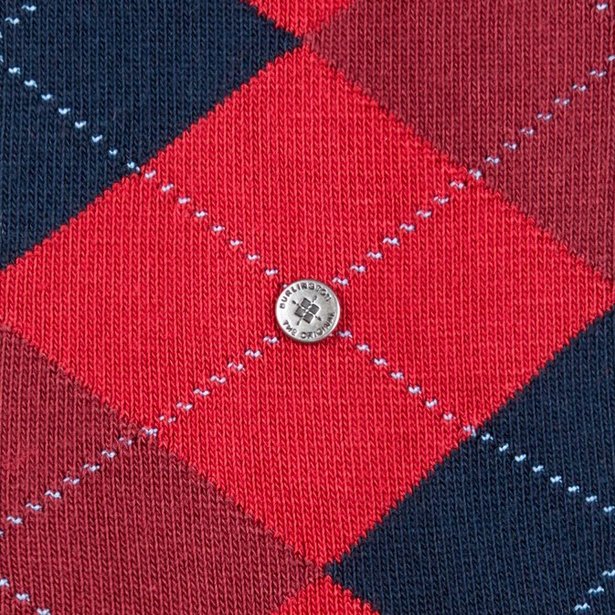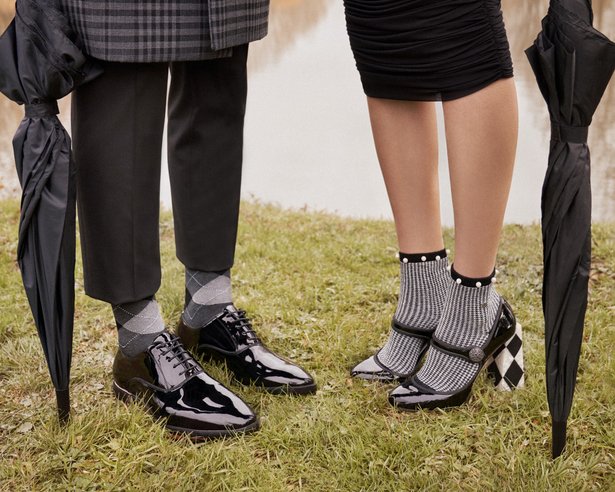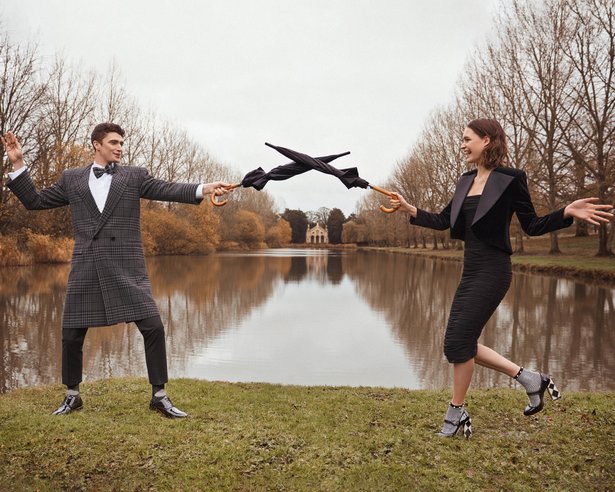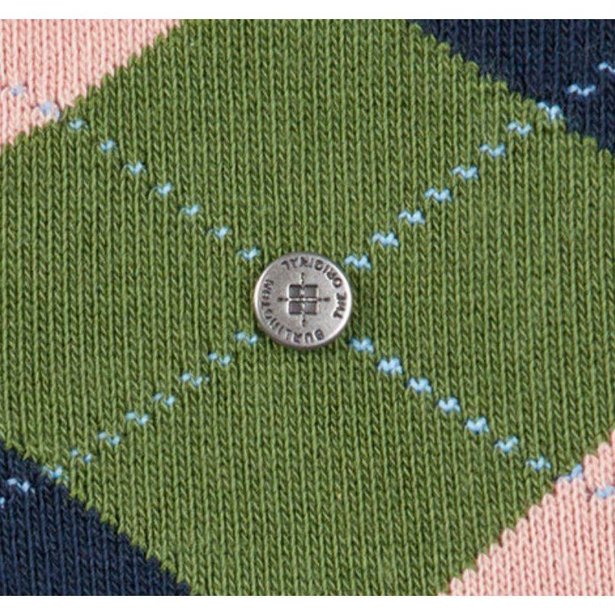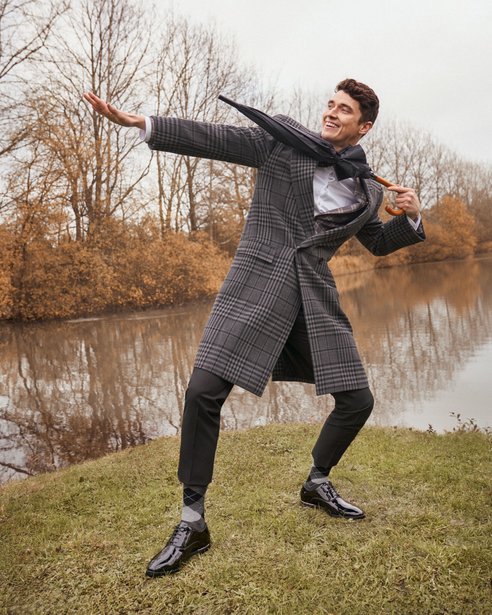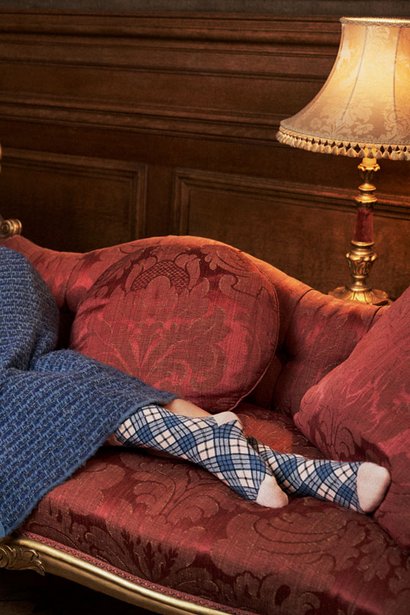 GIVE THE GIFT OF TRAEGER THIS CHRISTMAS. – perfect for a dedicated chef or BBQ fan… www.traegergrills.eu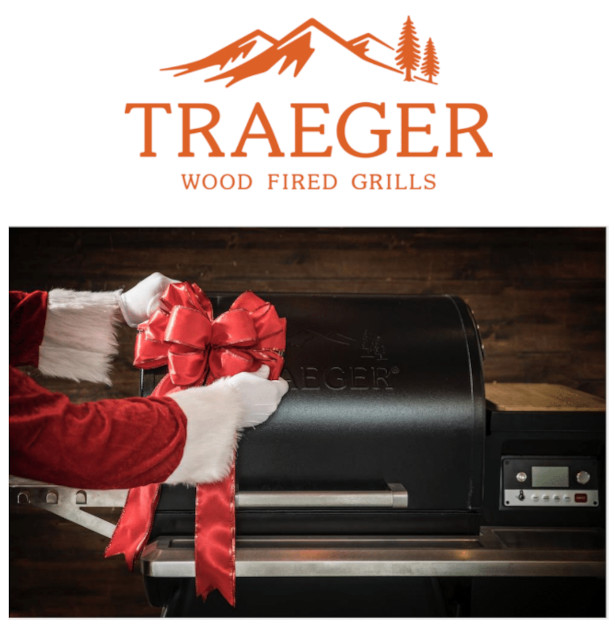 Treat someone you love to a Traeger this Christmas, the ultimate gift for food and technology lovers.
Grilling experts, Traeger, have been revolutionising BBQ grilling and outdoor cooking for over 30 years,
using 100% natural hardwood fuel to infuse food with unparalleled flavourful smoke, making food taste absolutely delicious.
Cooking with a Traeger wood pellet fuelled grill infuses food delivers a superior taste and the precision temperature control makes it simple to use
– the perfect present for foodies.
Traeger's patented WiFIRE® technology means grills can be controlled via the smart phone app that maintains precise temperatures, so you can focus on
friends, family and flavour instead of constantly monitoring the fire, something tech fans will love. Previously, grill aficionados have dabbled with different fuels and grilling styles to get the perfect results,
but now universally the wood pellet grill is considered the grill of choice – the Rolls – Royce of the grilling world, where Traeger is the pioneer
Traeger Grills are available in the following models:
PRO SERIES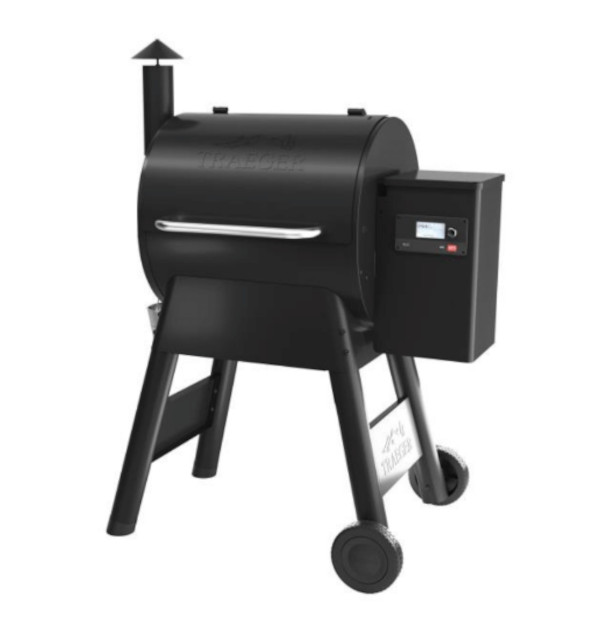 The best-selling wood pellet grill in the world, from £799 or €999 (EU)
Key features:
WiFIRE®
– control grill from anywhere Temperature range 75
– 260ºC Digital meat probe
– precise temperature readings D2® Controller with Turbo Temp
– gets hotter, faster
IRONWOOD SERIES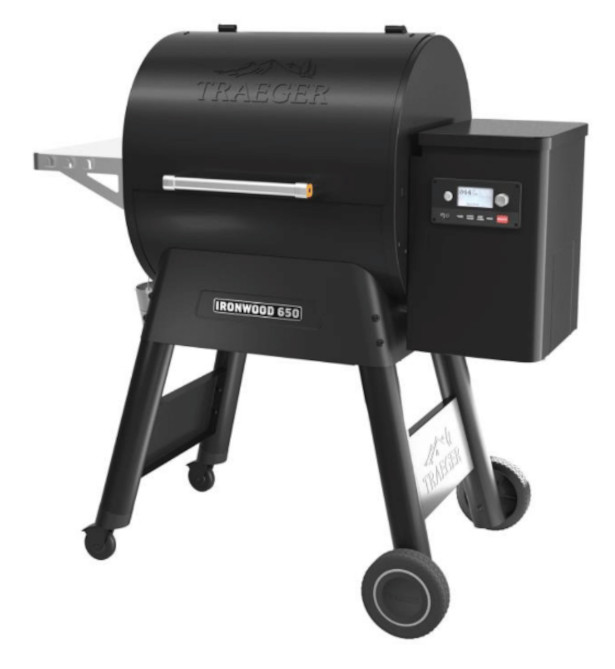 Designed to elevate your craft, making wood – fired meals faster, easier and packed with more flavour, from £1,299 or €1,599 (EU)
Key features:
WiFIRE® – control grill from anywhere
Double sidewall insulation – consistent temperatures in any weather Super smoke mode
– enhance smoke flavour Temperature range 75
– 260ºC Digital meat probe
– precise temperature readings Smoke/sear setting
– adjustable grill grate position Downdraft Exhaust ®
– Circulates smoke for max flavour D2 ® Controller with Turbo Temp
– gets hotter, faster
TIMBERLINE SERIES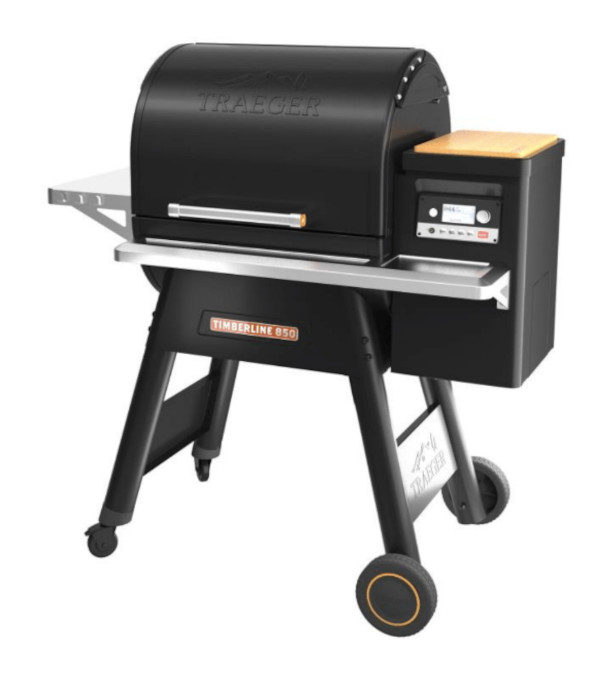 The pinnacle of outdoor cooking, featuring the most cutting-edge grill technology to maintain precise temperatures every time, from £1,999 or €2,299 (EU)
Key features:
WiFIRE®
– control grill from anywhere Fully insulated construction
– consistent temperatures in any weather Super smoke mode
– enhance smoke flavour Temperature range 75
– 260ºC Digital meat probe
– precise temperature readings Smoke/sear setting
– adjustable grilling rate position Downdraft Exhaust ®
– Circulates smoke for max flavour Magnetic bamboo cutting board
– convenient workspace Concealed grease management system Three tiers of stainless steel grates D2® Controller with Turbo Temp
– gets hotter, faster The range also includes a compact travel grill for camping or balcony grilling
– The Ranger features Traeger's Digital Arc controller with an added 'Keep Warm' mode, to make sure your food is ready to eat whenever you are, retailing from £499 or €599 (EU)
To find your nearest Traeger Grill dealer visit www.traegergrills.eu
Original Poop Knife: Ridiculous Gag Gift or Daily Necessity?

Original Poop Knife is a product inspired by a viral Reddit confessions post where a man learned at age 22 that not every family has a Poop Knife. Original Poop Knife is a strong, hygienic silicone covered knife that comes in hilarious packaging. It's fantastic as a gag gift or white elephant for that Uncle who always clogs the toilet at family functions, and works great for it's intended purpose. With over 250+ 5 star reviews on Amazon, our customers think so too.
Original Poop Knife will slay the most savage sewer snakes and the chop the fattest heaved Havanas. Be a samurai of the porcelain poo poo platter and the hero of your next Holiday gift exchange with Original Poop Knife.
$19.99 at www.originalpoopknife.com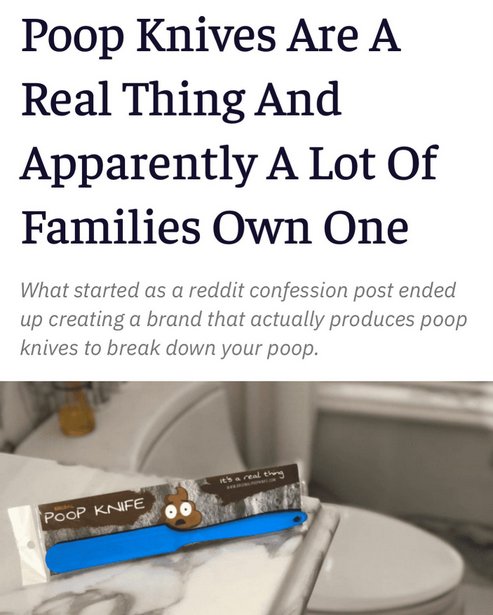 💩 Yes, this is for real!
Do you, your friends, or your family poop big?? Do those logs sometimes need a little help going down? Endlessly spinning poops will mock you from the toilet vortex no more! This knife will chop the most compacted of brownies, the most seasoned of sausages, can handle the hardwood of butt logs, the longest of sewer snakes, the most ferocious of bog crocodiles, and the fattest of heaved Havanas.
Never to be mistaken for a box opener again, this poop knife is one of a kind – made from metal reinforced silicone it is strong, hygienic, and easy to clean. Guaranteed not to turn into a rusty punji stick.
Be a samurai of the porcelain poo poo platter.
#originalpoopknife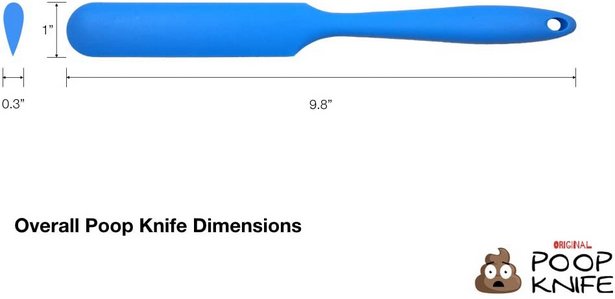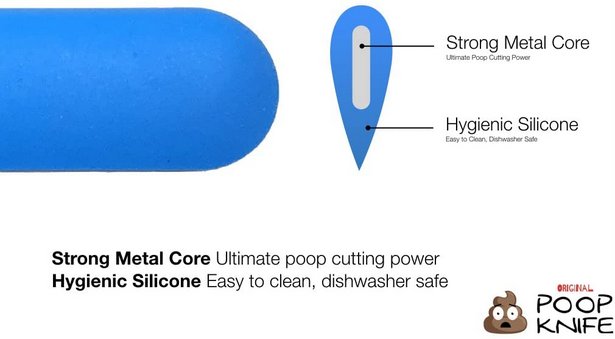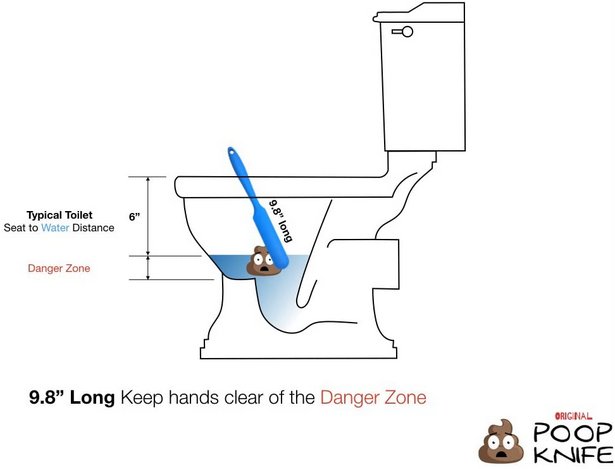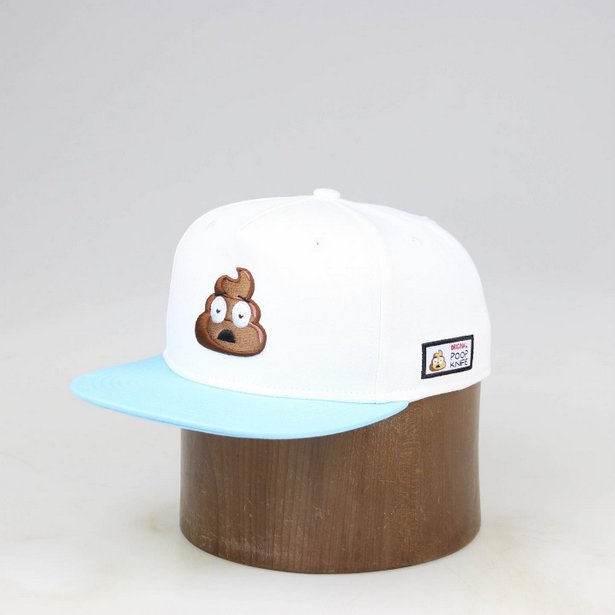 Food & Treats:
Adams Apple Co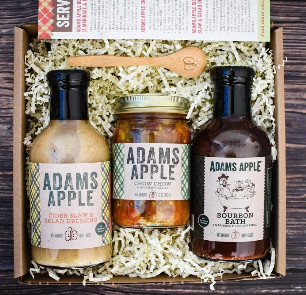 Theresa Adams, creator of the Adams Apple Company, has vivid memories of her first apple butter encounter. As a little girl growing up in rural Illinois, she remembers watching it cook in a copper kettle on a family farm.. She created her first recipe while in college, canning apple butter as Christmas gifts for family and friends. The annual tradition continued, and as fate would have it, she married an "Adams" in 1992.. "Adams Apple Butter" was born. Over twenty years and thousands of homemade jars later, she now offers her perfected award-winning Adams Apple Butter to satisfied customers around the country who say, "It tastes like memories". Check out our favorite recipe – Little Baby Apple Pies.
Revival Ice Cream
When it comes to indulging in this cool, creamy treat, Revival Ice Cream is one brand you'll feel good about supporting as you eat scoop-after-scoop. This woman-owned business knows great flavor starts with sourcing clean ingredients without compromise. It starts with fresh, natural flavors. This is ice cream you'll feel good about eating as you taste a combination of sustainable, organic ingredients that are in-season and locally sourced. Their honey comes from a local beekeeper, refreshing mint comes from Carmel-by-the-Sea, and herbs such as lavender and rosemary are grown right in their own backyard.. Vegan options are also available.
Beauty:
Crystal Hill
Since ancient times, crystals have been prized for their beauty, to symbolize power and for their healing capabilities. It's about time we incorporate them into our everyday, modern habits! Discover synergistically blended formulations of crystals, botanicals, and other organic ingredients that are nourishing and soothing for your skin. All crystals sold by Crystal Hills have been cleansed and charged with a tuning fork (4096) by a certified Reiki practitioner. Crystals are sourced from mines with sound ethical and environmental practices.
Clef Skincare
Because life is crazy enough, your skincare routine should be easy, quick, and effective. Life's too short to waste time on multiple skincare products every morning and evening. Their revolutionary copper peptide mask combines the functions of nine different masks into ONE for a stress-free solution. This mask moisturizes, brightens, repairs, smoothes, tightens, nourishes, and heals your skin in one simple step. Some great benefits you'll see from these masks; fades acne scars, dark spots and hyper-pigmentation, visibly evens skin tone and improves texture and enhances skin for a luminous bare-faced glow. Use 2 boxes every month to achieve flawless skin!
Mikel Kristi
This eco-lux brand creates products that combine the purest plant-based ingredients with leading-edge scientific advances. Developed by a Board Certified Physician Assistant who owns a world-class medical aesthetics practice, Mikel Kristi is designed to really work.This gentle yet effective line harnesses the power of botanicals to aid in increased cell turnover and repair, boost collagen and help protect from environmental stressors. But all you're likely to notice is soft, glowing, healthy skin whether you live in Arizona or anywhere else on the planet! And two more reasons to love this brand, it's always cruelty-free and eco-friendly too
Honestly pHresh
Deodorant is one item you don't want to be caught without wearing this summer, but fresh, dry underarms aren't always what they seem. Honestly pHresh is raising awareness about the toxic truth of most deodorant products containing antiperspirant properties. Up until recently, it was thought that the only way to avoid the unpleasant smell associated with sweating was to block sweat from leaving the body altogether. As it turns out, sweat is actually odorless. What causes that embarrassing odor is actually the bacteria on our skin combining with and breaking down our sweat.Allowing our bodies to reap all the benefits of sweating while also keeping us dry and smelling great is what the pHresh philosophy is all about.
Fitness:
Zeno
Zeno gym makes it easy to bring home workout gear to you. Zeno gym's benches, mats and boxes can be used for a variety of exercises from push-ups to glute raises. Made using high-density foam and contract materials, each bench provides a stable surface while the anti-slip glides on the base ensure the bench stays in position. Perfect option for busy parents to still get a great home workout in!
Tech:
UV Brite
At a time when we're more aware of our exposure to germs and bacteria, the UV technology brand TruTemp introduces a line of self-sterilizing, insulated water bottles. Have confidence that your drinking water is safe and pure with every sip. While UV light has been used for decades to kill germs, the UVBrite water bottle line ensures you're getting the proper wavelength in UV disinfection.
Home:
Celebrated
Choose from beautifully curated decorations and tabletop items categorized by kid and adult themes. First, choose a themed party box. Next, customize your party! Shop by Kid Parties, Adult Parties, and Seasonal Parties, or create your own. Celebrated also sends you time-saving essentials: a party planning guide, a suggested menu specific to your party, and tips and tricks for bringing your party to life.
Parabo Press
We rely on our phone to take the majority of our photos, but what if we want to turn them into something more? Inspired by small-batch printing methods, Parabo Press creates a unique and modern line of photo prints. Turn your phone's camera roll into photo art that's worth holiday gift giving. Parabo Press has the affordable gifts that inspire under $20 and under $50.
Bath Bean
The Bath Bean is THE luxury accessory designed to keep you in one spot while bathing. The Bath Bean is a sleek silicone stopper that holds your body in a reclined position. No more slipping! This releases body tension and allows your limbs to float for the ultimate weightless relaxation experience. Let the hot water do the work while you enter a state of pure bliss.
Vim+ Vigor
Vim + Vigor creates 100% natural soy wax candles with the most delightful and unexpected fragrance combinations that will transport you away to your happy place. Goodbye stress! These meticulously crafted fragrance blends like grapefruit and vanilla, beach linen and driftwood, and tobacco and amber, are designed to awaken your senses while delivering a sense of peace. Vim + Vigor candles are hand-poured into beautiful natural wood and pure copper vessels so beautiful you'll want to keep them around long after your candle has burned. And that's exactly the idea. Vim + Vigor candles are made to be repurposed as plant pots, mugs, vases or anything you can imagine.
RotoShovel
Say goodbye to shovels as you know them and cut your excavation time in half with the RotoShovel, the world's first lithium-ion battery-powered automatic handheld shovel with an auger. Ideal for homeowners, DIY gardeners, and professionals. Powered with a lithium-ion battery, this auger shovel drives into the ground, creating holes that are three inches in diameter and seven inches deep. It's ideal for bulbs, perfect for flowers, planting flats, and vegetables.
Wellness:
Meddy Teddy
All over the world kids and parents are practicing yoga, mindfulness, and meditation with Meddy Teddy. Did you notice that our sweet bear, Meddy, has his eyes closed? That's Meddy's way of reminding us to go within and to find our own 'inner teddy' with a sense of calm, a feeling of being grounded and a gentle lifting of our spirit. Parents throughout the world can now bring their very own Meddy Teddy into their home, yoga studios, children's classrooms, and community centers to share the love of their practice with all the little ones (and grownup ones too). Not only will bringing Meddy Teddy into your child's daily routine provide a sense of love and connectedness, but Meddy teaches kids the benefits of yoga by bending his soft, furry body into different yogic poses and shares enlightenment through his sweet stories and Meddytations.
Vitality Extracts
We often underestimate how major stress and anxiety take a toll on our health and we have yet to determine how the pandemic will impact our mental health. What we do know from current studies, if left unmanaged, both can lead to physical ailments such as headaches, digestive issues, skin problems, chronic pain and more.This is where Vitality Extracts steps in, to provide essential oils that are pure, safe and free of chemicals. Created by a group of health and wellness enthusiasts, these aromatherapy oils are optimal for natural healing from stress and anxiety. Along with essential oils, the brand makes diffuser jewelry from natural stones so beginner users to expert practitioners can experience long-lasting benefits in an attractive, non-invasive way.
Gifting:
Box Babe Gift Co
Looking to send an adorable gift to cheer them up? Box Babe Gift Co. makes it easy. Plus, all products come from women-owned companies! If you're a gift-giver who typically can't decide on just one item, with Box Babe, you don't have to. Select from an assortment of themed personalized gifts arranged in a colorful gift box – stainless steel tumblers, succulents, candles, bath bombs, margarita mixers, and more! Whether for a loved one, co-worker or soon to be BFF, you'll have fun selecting the right gift. It's just what we all need for our quarantine blues.
Fashion:
Elisamama
Selecting an outfit that works both for photos and holiday gatherings doesn't need to be challenging or dull. There are beautiful, functional, and durable fabrics made just for such occasions – African wax prints. Your kids can transition from play to party effortlessly.
Elisamama has just the African print collection for your children this season. A black-owned business, they feature bright, quality pieces that are eye-catching and comfortable. Kids will have fun in these easy-to-wear pieces and parents will love the look.
Their gorgeous clothing range from girls' dresses, jumpsuits, and shorts to boys' shirts. There's even a mommy and me collection perfect for photo opps! There is indeed something for every style-maven who loves to easily move around and look good!
Gizmos and gadgets are nice, but what better gift is there than one that protects the people you love?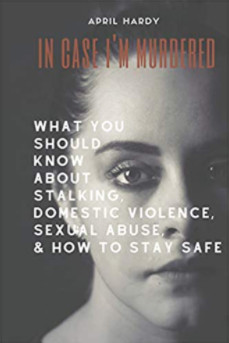 In Case I'm Murdered is an important gift for woman of all ages. If they've been fortunate enough to avoid these traumas so far, this book has everything they don't yet know they need. If they have been victimized, April will validate and encourage them as she gives practical safety advice for them to use going forward. Life can be scary. It's nice to have a big sister type who has survived some of the worst of it and can help them navigate it too! Give the gift of safety this Christmas.
In Case I'm Murdered; What You Should Know About Stalking, Domestic Violence, Sexual Abuse, & How To Stay Safe www.amazon.com/Case-Im-Murdered-Stalking-Domestic/dp/168676569X/ref=tmm_pap_swatch_0?_encoding=UTF8&qid=&sr=
Find the Career that Fits Perfectly: The Tools are at Your Fingertips
www.elevateyourcareer.com

Sacramento, CA, Sept. 22, 2020 — Why do so many people stay in unrewarding careers? Fear of change? Lack of updated skills? Whatever the case, staying in an unfulfilling job prevents you from doing what you really want to do. The pandemic taught us that we can pivot and innovate faster than we ever thought possible, so why not restart your career with a renewed vision and a clearer path forward?
Elevate Your Career: Live a Life You're Truly Proud Of from experienced career development coach Helen Horyza brilliantly demonstrates how you can design a career that aligns with your interests and talents by discovering what makes you truly happy.
"The path to a thriving career requires self reflection to discover what values are important to you and to identify the types of work that hold real meaning," Horyza writes. "It also demands patience and persistence."
Through a series of true stories, Horyza illustrates how people from all walks of life and education levels can create a career that is literally a perfect fit—even if you don't know what your "passion" is yet.
In addition to these real-world examples, Elevate Your Career includes valuable tools that readers can use right away to reassess their career paths. First, the Elevate Career Cycle method, which is explained in the book, can help readers uncover their passion by pinpointing their interests and unique talents. Also included with the book is a coupon code for the Elevations Career Assessment, which synthesizes values, skills, interests and personality in the context of contemporary careers. Individuals who complete the assessment receive a focused report complete with valuable decision-making tools. The result is a comprehensive model for smart and healthy career development.
No matter where you are in your evolving career journey—college student, executive or someone looking to course-correct—this book will provide you with the tools and the momentum you need to elevate your career.
Helen Horyza is an expert in the fields of career development and employee development, engagement and retention. She is an accomplished trainer, motivational speaker and executive coach. She holds a Master of Science degree in Career Counseling from California State University, Sacramento (CSUS), and is a professionally trained coach through Coach Training International. She is a Nationally Certified Career Counselor (NCCC) and has over 20 years of experience uncovering talent and directing it to achieve extraordinary results.
Horyza is comfortable inspiring audiences large and small with her authentic, approachable style. She is the inventor and author of the Elevations® suite of assessments designed to assist individuals in career transition or to enhance employee engagement. Elevations® is utilized in colleges, universities and in consultant practices around the world.
She has used her own advice to re-career and is opening the Career Coach Entrepreneur Academy in the fall, a training program for people interested in becoming career coaches.
For more information, please visit www.ElevateYourCareer.com or www.helenhoryza.com. You can also connect with the author on social media at:
www.youtube.com/channel/UCxts0YopKzHU_dnPmcQ_NHQ
www.instagram.com/helenhoryza/
www.linkedin.com/in/helenhoryza/
www.facebook.com/helen.horyza
twitter.com/HelenHoryza
Elevate Your Career: Live a Life You're Truly Proud Of
Publisher: Merack
ISBN-10: 1949635384
ISBN-13: 978-1949635386
Available from Amazon.com, Barnesandnoble.com and Helenhoryza.com
The Very Merry Christmas Game – Available for £20 from Debenhams and Amazon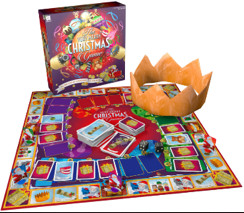 The Very Merry Christmas Game is the Family Game of Presents, Crackers, Christmas Songs… and Sprouts!
Move around the board collecting presents (present cards) to put in your stocking. Presents have a value depending on whether they're nice… or naff.
Presents can also be given to other players – particularly the bad ones! You can take other players' gifts off them and this is decided on the pull of a cracker.
All players' presents are placed face down in the stocking so nobody knows what they've got but there are opportunities to take a sneaky look to find out which ones to get rid of and which ones to keep. Land on the singing space and you have to sing a verse from a Christmas song or carol to avoid losing one of your gifts!
Watch out for the two dreaded sprout cards as they could have a bad effect and make you lose out… The player with the best presents at the end of the game is the winner. All the joys of Christmas in this one box!
For 2 to 4 Players or Teams, Ages 8 to Adult
Mr & Mrs Family Edition / Pocket Edition – Available for £19.99 from Debenhams and Amazon/ £10 from Next and Debenhams, Next and John Lewis
Mr & Mrs is based on the hugely popular All Star Mr & Mrs hit ITV show hosted by Phillip Schofield, where players are challenged to answer in-depth and entertaining questions about their partner, friends or family members. The Family Edition has over 1,000 questions designed to uncover things you may not know about your nearest and dearest including the famous paddle round and the 'It's A Match' bonus game. It even comes with some blank cards so players can write their own embarrassing questions!
The Pocket Edition is suitable for age 10+ and allows fans to play whilst on the move. It has over 300 questions and is guaranteed to cause laughter, blushes, blank looks and a whole lot more!
The Really Nasty Horse Racing Game – Available for £19.99 from Debenhams and Amazon
Families can enjoy a 'day at the races' when playing this devious family board game. Just as in a real race meeting, players race their horses around the board to win at all costs. Be devious, bet your own horse or someone else's but don't tell anyone who you've bet on. For 2 to 6 players or teams and ages 12 to adult.
The object of the Really Nasty Horse Racing Game is to win the most money at the race meeting by getting your horse placed first, second or third in a race or by placing bets on winning horses. There is also a set of mischief cards to help you create havoc with the other horses and riders in the race.
The Crystal Maze Board Game – Available for £35 at Argos, Debenhams, Waterstones and Amazon.
High Resolution imagery can be found here
Hello adventurers and welcome to The Crystal Maze, where a labyrinth of perplexing puzzles and tricky challenges lie in wait for you and your friends and family. Teamwork is paramount as you voyage through the four themed time zones, packed with a medley of mental, mystery, skill and physical games. Success is rewarded in the shape of precious time crystals and the more crystals you win, the more time you'll get to spend scrambling for gold tokens in the game's furious finale. Who will pit their wits against the mind-bending mental puzzles and who is plucky enough to tackle the fiendish physical trials? Let the games begin!
(For ages 10 to adult, 2 ore more players)
The Crystal Maze Eastern Zone Mini Game – Available for £15 from John Lewis, Debenhams and Amazon.
This special themed edition coincides with the unveiling of the all new zone: The Eastern Zone on the hit Channel 4 show, inspired by the historic art, architecture and monuments of East Asia. Players pit their wits against friends and family with this all-new set of skill, physical, mystery and mental challenges designed with replayability in mind, so they can be enjoyed again and again.
The Eastern Zone mini game can be played independently or used as a booster pack of contents for The Crystal Maze Board Game (sold separately) adding the new zone to the big adventure.
Suitable for ages 10 to adult and for 2 to 6 players, The Crystal Maze Eastern Zone Mini Game is sure to challenge and excite even the bravest of adventurers with success being rewarded in the shape of precious time crystals just like in the TV show. Whether a player is challenging themselves with mind-bending mental puzzles or a physical trial, the game has something for everyone.
Trump Cards – Can you spot fake news? – Available for £16 from WHSmith's and Amazon
Is it "fake news, folks!" …or did he REALLY say it? Trump Cards is the hilarious new game where players have to guess Trump fact from fiction. Read a quote and decide if you think Trump really said it or not. Use your Approved card if you think it's a real quote or, if you think it's fiction, then slap down your Fake News card. It's that simple! Guaranteed to bring laughs, surprises and, of course, a whole load of fake news! For 2-10 players and ages 12 to adult.
Contents:
300 Trump cards
10 Fake News cards
10 Approved cards
Writing pad
Pencil
Rules sheet
Travel like a pro player with the LAURUS Chicago duffle in luxurious nubuck crocodile leather.
www.laurus-online.com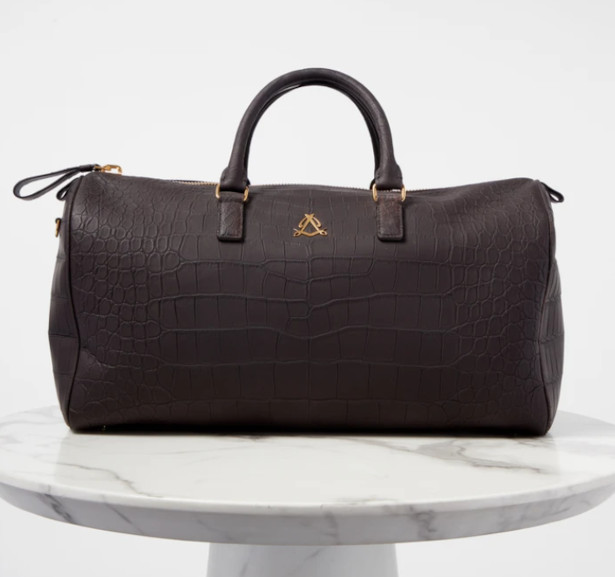 100% natural cotton woven hammam towels that perfectly fit to any kind of sports.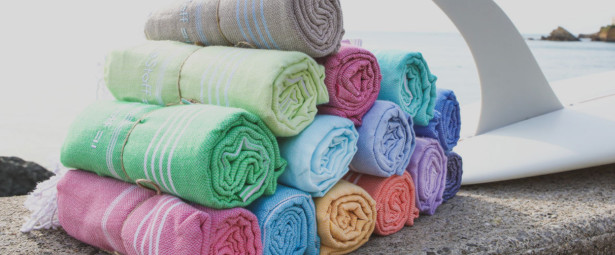 The towels are absorbent and quick-drying, small and lightweight. The ideal leisure, sports and travel companion! The traditional towels follow a more than 600 year old Ottoman weaving tradition, weigh only 275 grams (10 oz). Measuring 100 x 180 cm (40" x 70"), LeStoff Classic towels are the same size as a bath towel, and are available in 33 colors. For more info take a look here: www.lestoff.eu/index.php?route=common/home
Shareabode
shareabode.com.au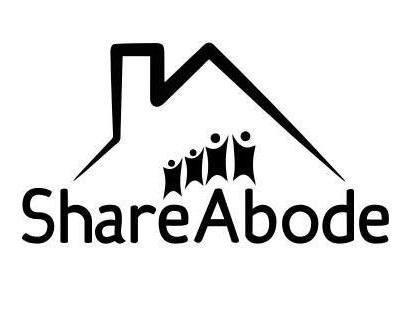 ShareAbode connects single parents with one another for sharing a home to reduce rent and expenses and gain practical and emotional support.
Retro Games Are Back
Go back to when games where cool and fun. These retro inspired gadgets will bring back those youthful years in full 8-bit glory. These 5 awesome toys provide hours of fun for less than a PS5 game.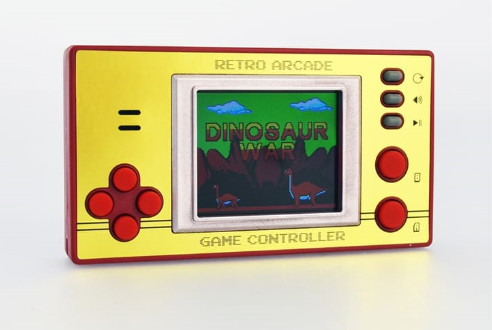 The Retro Pocket Games £12.99 from FindMeAGift Conveniently play Retro Pock games wherever you go. With 150 8-Bit games to choose from you'll be sure to find some of your old favourites. The 1.8″ LCD screen and keyring addition will help keep you entertained on your long commutes and travels.
The Mini Retro Arcade Machine £44.99 from ThumbsUp.com You'll have hours of fun and video game nostalgia with this 2 Player Retro Arcade Machine. Includes over 300 super 8-Bit games; 216 1 player games plus 84 exciting 2 player games. 4.3 inch Super 8-Bit LCD screen with 2 removable wireless controllers. Ideal for the whole family, winner stays on!
The Retro Dance Mat £30 from Menkind In these modern times, it seems that the old style of gaming has been left behind. However, we are more than excited to be able to bring back a touch of retro cool with this awesome Retro Dance Mat. A dance game like they used to be, this retro game comes with plug and play technology. The dance mat comes with 9 games, 3 difficulty levels and 110 in built songs, ideal for mixing things up a bit. You can use this dance mat for fitness, for fun or perhaps for a spot of family time. Just bring it out and in no time at all you will be able to let your feet fly. Just like we used to in the good old days of gaming.
The Mini Arcade Machine £24.99 from ThumbsUp.com With 240 games you'll relieve hours of video game nostalgia with the Micro Arcade Machine! This console is integrated with an enhanced screen rear light to suit both bright and dim lighted environments.
The Retro TV Games £9.99 from FindMeAGift Get your PJs on, have your snacks at the ready, and settle down to some serious gaming, retro style! With a library of over 200 retro games to play you'll be absolutely spoilt for choice. All you have to do is plug in and play… it's as simple as that. The controller is really neat too, it has a working mini joystick and A, B buttons. The golden era of gaming is back. Before you know it you'll be humming 8-bit music in your sleep and having pixelated dreams! Here's just some of the 200 games included: Racing Fighter, Aerial Warfare, Police vs Thief, Pongpong, Space Base, Wonderball and Apple Chess! So, if you know someone who enjoys old school plug n play games.
To celebrate the 40th anniversary of the world-famous Rubik's Cube, Marvin's Magic has joined forces with Rubik's to create a stunning box of magic tricks.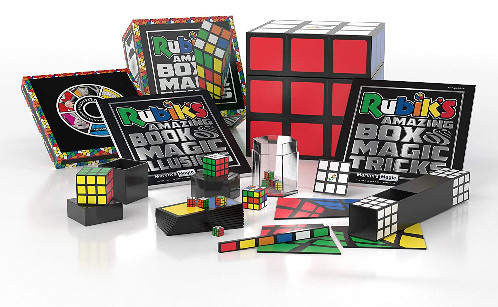 Marvin's Magic have partnered with Rubik's to celebrate the 40th anniversary of world-famous Rubik's Cube. The Rubik's Amazing Box of Magic Tricks contains themed magic props and instructions for 40 tricks that are ideal the whole family.
The set comes in a giant Rubik's box and contains exclusive tricks and illusions, each with the unique Rubik's touch. Kids and fans will be able to mystify their friends and family when they mysteriously predict which colours a spectator will choose, shrink, and transform the special cubes and even magically perform an 'instant solve' in world record time.
The amazing set has enough tricks and props for hours of fun, allowing budding illusionists to learn a wide range of magic skills that will astonish friends and family. With so many fun, simple and colourful tricks from Marvin's Magic the set will inspire a lifelong love of magic.
The set is a great gift for all skill levels and can be mastered in minutes. No prior magic experience is needed. Great for beginners and budding magicians.
Rubik's Amazing Box of Magic Tricks costs from £24.99 from Marvin's Magic For ages 8+
Sale of artist's proofs and edition remnants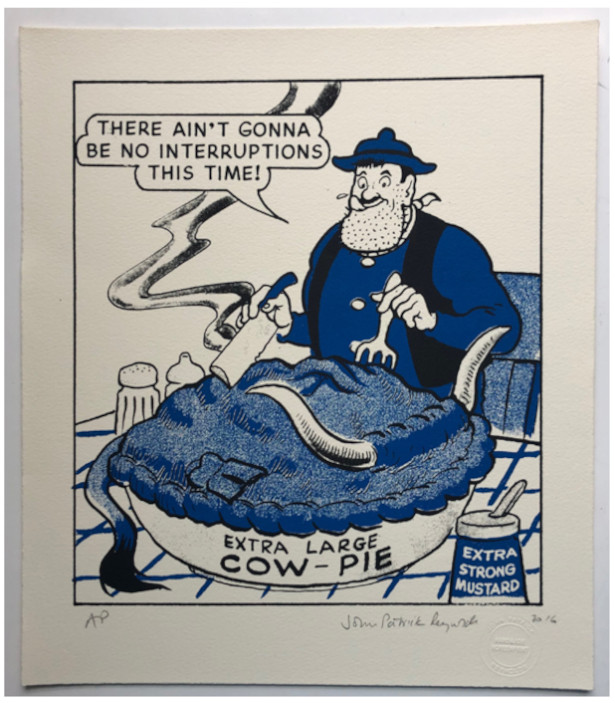 These medium-sized hand-printed screenprints are in sizes or styles that are not for sale on my website because they are experiments or for some reason are not standard.
All are roughly my medium format and are for sale unframed at better than half-price, ie £60 instead of £130.
I am adding these prints to the sale:
– Olive Oyl meets and rather likes Popeye. This panel records their first encounter.
– Thelwell's Good All Rounder: A classic portrait of a young girl atop a large pony.
– A Spitfire emerges from the cloud and flies into the sun. A javelin in the sky.
– Desperate Dan in blue: The old cowboy chows down.
– Dennis the Menace and Gnasher. This print has some fading along part of the print which is characteristic of the medium but not to everybody's taste.
– Dennis the Menace bowls to Walter the Softy. Of course Dennis is a fast bowler.
– Dennis the Menace fires his catapult, on red stipples.
These are in addition to the ones already on sale, so have a browse – there are now quite a few bargains to be had.
Offer ends midnight Sunday.
Follow these links to buy >> thecomicartwebsite.com/collections/prints-on-sale?
Santa Claus is coming to …. your sofa
New online service takes the hassle and worry out of seeing Santa this Christmas

As the world continues to adapt to these ever changing times, Santa's elves and parents alike have grown concerned as to how kids will be able to see Santa before Christmas and tell him such important details as to what they'd like, find out whether they are on the nice or naughty list and generally get even more mind-blowingly excited before the big day arrives.
The brand new service, Live Video Santa is the answer to parents and elves worries as it brings Santa straight to the living room sofa and ensures there is no need to think about staying two metres apart, wearing masks, long queues or even another lockdown and cancelled face to face appointments. Open to families of all sizes, Santa will make a personal video call from his front room in the North Pole and will listen to the whole family as they tell him their Christmas wishes and dreams whilst he updates them on what he and the elves have been up to. The Family Video Call with Santa lasts about 10 minutes and is available from £29.99.
For an extended time with the man himself, families can book the Story Time with Santa add-on and have him read the original Christmas favourite, 'Twas the Night Before Christmas'. Plus, if the kids want to see and hear it again and again, a recording of the personal call is available for each family to buy.
To book time with Santa simply visit www.livevideosanta.com and pick the perfect time. Customers will then be sent a Zoom link which they open at the allotted time and Santa will appear on screen. All that is needed is a device which can make or receive video calls, preferably with the Zoom app installed, and a stable internet connection.
Appointments are available daily from 11-5pm on Saturday 14th November until 4pm on Thursday 24th December when Santa must leave for his long journey ahead.
Family Video Call with Santa – lasts for 10 minutes and is available from £29.99
The Story Time Experience Add-on is another 10 minutes for £4.99
Recording of your Video Call experience is £4.99
Silly Goose Coffee
A new coffee company doing a variety of coffees including CBD infused, we do it in whole beans, ground and in biodegradable, compostable pods.
www.sillygoosecoffee.com
A brilliant new eye cream called Rodan + Fields Bright Eye Complex- RRP $99
and the link..
www.rodanandfields.com.au/RODAN-%26%2343%3B-FIELDS-ENHANCEMENTS/ENHANCEMENTS-Products/Active-Hydration-Bright-Eye-Complex/p/ENHEY15-02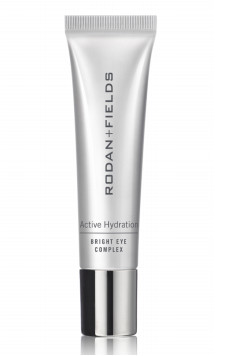 Willows Way Of Life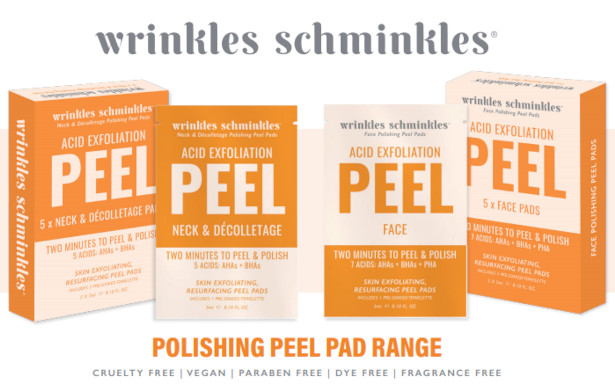 Manifestor Magical Oracle Cards they have sold out and are now in reprint. They are selling worldwide.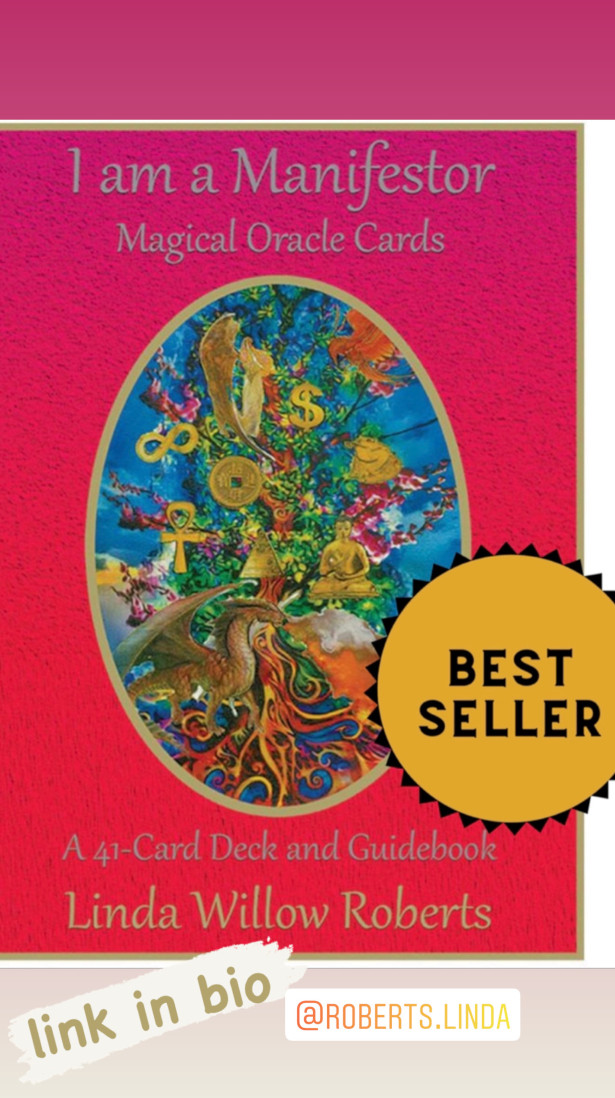 Featured in the Australian national Magazine New Idea this month. In July this was on the cover of Holistic Bliss magazine and on Ticker Tv.
These are wonderful easy to use cards. Available at
lindawillowroberts.com.au

Pretty Green, is a Sydney based gift business encouraging Australians to buy small batch unique produce which directly supports local Australian businesses.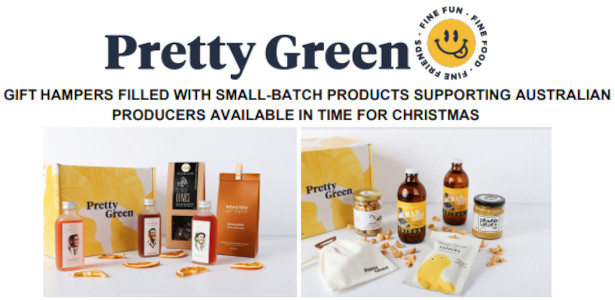 Pretty Green's products are all sourced from passionate independent producers and curated into gift hampers which can then be shipped all over Australia, regional areas included.
See www.prettygreen.com.au where you can check out the hampers.
Their 2020 Christmas collection will be released at the end of October. Their Dancer Christmas hamper for example will contain the perfect ingredients for a Christmassy cocktail creation, with Brookie's Macadamia liqueur, Hartshorn sheep whey vodka, a luxe cocktail shaker set, Brix Distiller cinnamon syrup and smooth Barrel One coffee.
Included in our Dasher package will be Drunken Sailor peach brandy and vanilla jam as well as a yummy gingerbread salted caramel sauce among many other delicious treats!
This might seem like a weird present at first, but these are going down a storm and for the right person (basically anyone with a log fire) they will make an awesome present.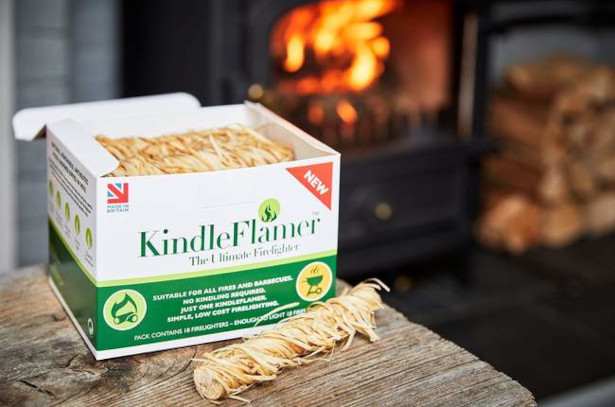 www.certainlywood.co.uk/products/kindleflamer
They basically eliminate the need for kindling making lighting a log fire much, much quicker and easier.
Bud Parfums
budparfums.com.au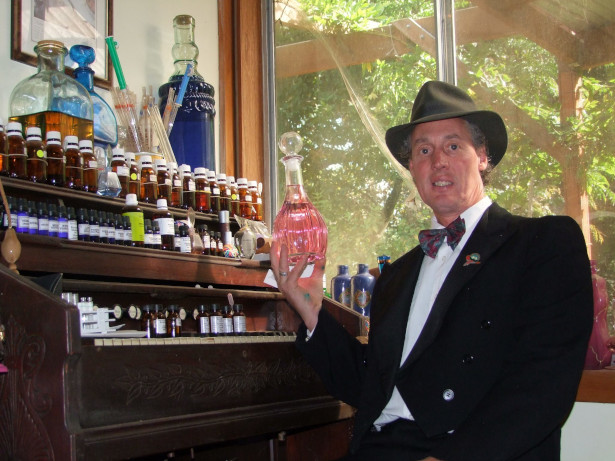 We custom make fine perfumes for lucky customers. See www.budparfums.com.au for more information.We use organic essential oils and natural ingredients where environmentally responsible.
Fine perfumes and limited editions of custom made perfumes.
Handmade custom Pet Keyrings available at www.heartbeathandicrafts.com.au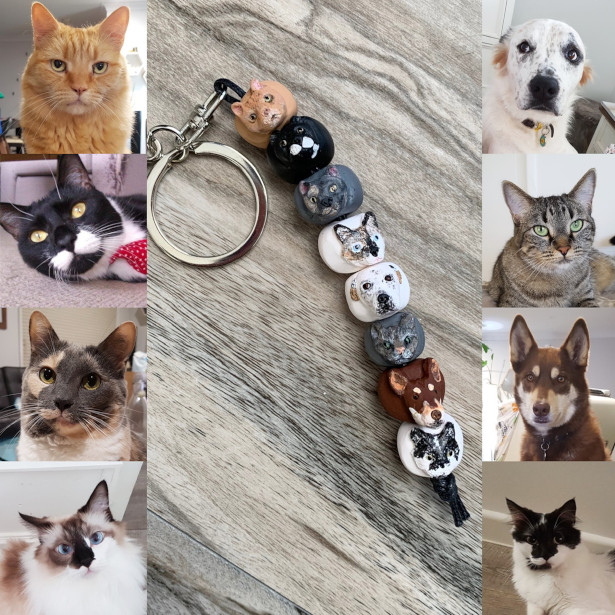 From $35 AUD.
Item description
Custom beaded keychains made to look like your cherished and beloved dog from a photo.
Custom dog keyrings are the perfect way to celebrate the life of a pet if they are ageing or have passed over the rainbow bridge.
Custom pet beaded keychains by Heartbeat Handicrafts are lovingly handcrafted and sculpted from polymer clay, then finishing touches added with acrylic paints and sealed. They are the ultimate unique gift for the person who loves their pet, but who seems to have everything already.
Dani specialises in cats and dogs, but has completed a number of other animals, so please feel free to ask if it will be possible.
Kennedy & Warner has a wide range of ethical and eco-friendly gifts. What we have that's particularly popular at the moment is our enammel marble mugs. A perfect gift for foodies and outdoor entertainers.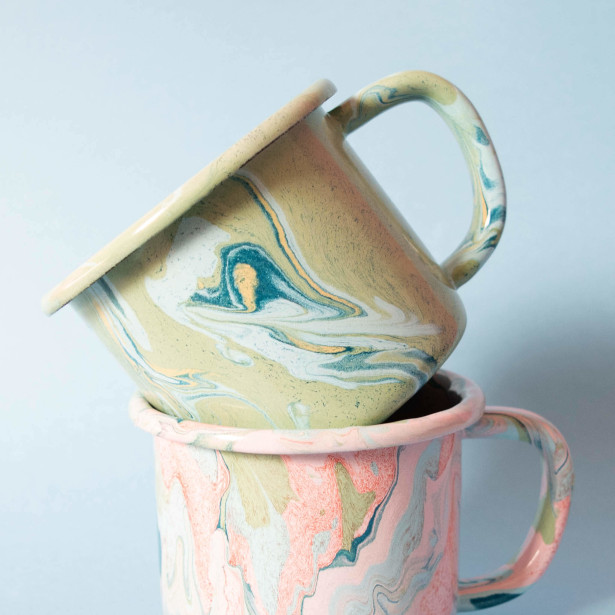 Kennedy & Warner website: www.kennedyandwarner.com
Marble Mugs: www.kennedyandwarner.com/collections/bornn
www.allpurecleaning.com.au
A gift voucher for an all natural home clean for Christmas!

Families are busy with their loved ones, buying and opening presents, having parties and wanting to enjoy their time off over the Christmas period. The last thing they want to consider (or do!) is clean the house! That's where we come in…
Ceaning homes (the natural way) is our speciality! We can offer gift vouchers for any value (delivered straight to the inbox or posted physically to their letterbox) which makes the perfect gift for that special someone wanting to preserve their quality of life (we know cleaning isn't everyone's cup of tea – but it definitely is ours!): www.perthhomecleaning.com.au/gift-vouchers/
🙂
Web: www.allpurecleaning.com.au
Insta: www.instagram.com/all_pure_cleaning
An Xmas budget friendly and in-season dish to prepare for your family and friends.
A Slow Roasted Warilba Lamb Shoulder With Australian Blueberry, Pancetta & Almond Stuffing accompanied by a Xmas blueberry sauce.
With lamb prices dropping, Warilba lamb launching soon, and the Australian blueberry season running til April 2021 both of which are incredibly affordable and easy to find in the supermarkets for Xmas.
See below for the ingredients and method and let me know if you need anything else.
INGREDIENTS:
1.5kg boned Warilba lamb shoulder
Olive oil, for drizzling
FRESH AUSTRALIAN BLUEBERRY, PANCETTA & ALMOND STUFFING:
150g pancetta, finely diced
1/2 cup (85g) blanched almonds, coarsely chopped
1 medium leek, white part only, thinly sliced
1 clove garlic, finely chopped
125g punnet Australian blueberries
1/2 cup (50g) almond meal
1 large handful flat-leaf parsley leaves, coarsely chopped
Finely grated zest of 1 unwaxed lemon
Sea salt & freshly ground black pepper, to taste
METHOD:
1. Preheat the oven to 140°C.
2. To prepare the stuffing, cook the pancetta in a medium frying pan over low heat for 5 minutes, or until the fat has rendered down and pancetta is golden. Add the almonds and cook for a further 2 minutes, or until golden. Use a slotted spoon to transfer pancetta and almonds into a medium bowl.
3. Cook the leek and garlic in the pancetta fat, until softened and golden brown.
4. Add the leek and garlic, blueberries, almond meal, parsley and lemon zest to the pancetta mixture and stir to combine. Season with salt and pepper.
5. Lay the lamb out, skin side down, on a clean kitchen bench. Spread the stuffing across the centre. Roll up tightly to enclose stuffing. Tie with kitchen string, to secure.
6. Preheat a large frying pan over high heat.
7. Drizzle the lamb with oil and rub to coat. Season with salt and pepper. Seal the lamb in the hot pan, turning frequently, until browned all over.
8. Place lamb seam side down, in a deep roasting tray. Cook, for 4­ – 4 1/2 hours, until very tender.
9. Transfer shoulder onto a clean roasting tray. Cover with foil and rest for 45 minutes.
10. Carve to serve.
BLUEBERRY XMAS SAUCE
INGREDIENTS:
2-4 serves
3 ½ cups of fresh Australian blueberries
1 cup water
½ cup white sugar
1 ½ tablespoons cornflour dissolved into 3 tablespoons of water
½ teaspoon vanilla paste (optional)
1 tablespoon of lemon juice (optional)
METHOD:
1. Place 2 cups of blueberries into saucepan and cover with water. Add sugar and vanilla paste.
2. Over a medium-high heat, stir gently until the mixture comes to a low boil and the blueberries begin to soften.
3. Add dissolved cornflour and bring to a rolling boil. Stir occasionally to avoid the mixture sticking.
4. Turn the heat down and simmer for 2-3 minutes or until sauce becomes desired consistency.
5. Remove from heat. Add remaining fresh blueberries and lemon juice. Stir gently.
6. Serve cold or warm. Delicious with roasted chicken or turkey or oven-baked fish.

We bring fashion & lifestyle products made in South Africa straight to your door, hooray! Free shipping for orders from R330 in SA!
www.rightland.co.za
Hope you're well since we worked together for Balanced Body last year!

Balanced Body is the world's leading resource for Pilates and integrated movement equipment and education. Not only do we offer an amazing lineup of healthy gift ideas – including the MOTR, your all-in-one home gym.
Evolved by Nature's new silk-based hand sanitizer is made from pure silk protein dissolved in water & and is free of allergens, fragrances, parabens, BZK and other unnecessary chemicals. It's safe for kids and the plane, and contains just four ingredients. Evolved by Nature also just launched a new soap this week, the first and only on the market to be formulated with pure silk in liquid form. The product features Activated Silk™ 10S, a liquid silk cleansing system that won't harm the skin barrier like harsher surfactants on the market.
DripDrop Oral Rehydration Solution is a delicious powder you mix with water, and the closest thing to a saline IV drip. It's perfect for working out, hangovers, travel, athletes, and illness, and it's a great stocking stuffer and makeup bag/dop kit essential when traveling.
Luma is a countertop appliance that utilizes UVC light technology to kill 99.9% of germs, bacteria and viruses, including coronavirus. Luma was developed for use in households, offices, restaurants, schools, and public spaces, delivering simple and dependable cleaning in an appliance that can quickly and effectively disinfect high-touch objects. Luma also boasts a connected mobile companion app to educate users and share data about appliance health and usage history.
For keen decorators, the Black Italian Pencilimo Tree from Christmas Tree World is a chic and stylish addition to your home or outdoor space this month, and can be personalised with your favourite spooky trinkets to create an impressive Halloween display.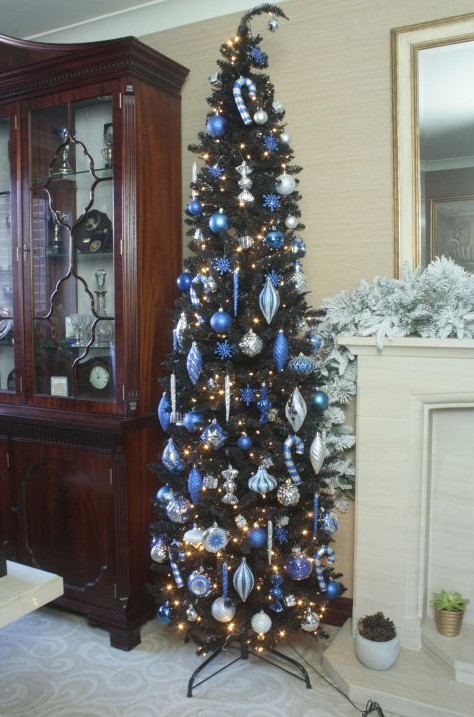 This is a great choice for any Christmas fanatics who also want to get a head start on their festive aesthetic!
Black Italian Pencilimo Tree – Sizes Ranging from 4ft-8ft
Prices starting at £17.99
Little Win of The Week – a hero product that simply helps and brings a smile to your face!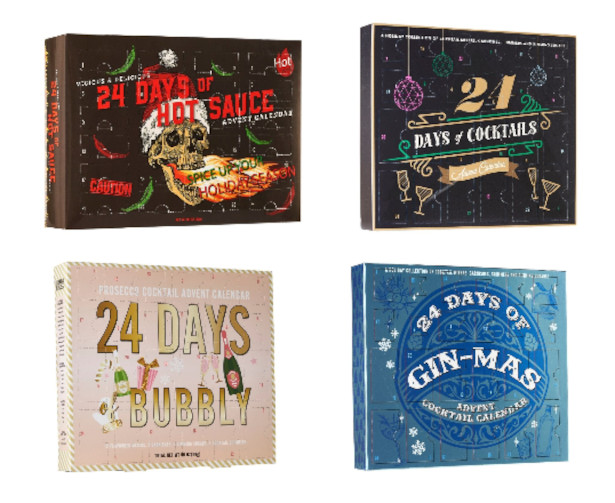 The standout product is the wilko 24 days of gin advent calendar set – a holiday collection of cocktail mixers, garnishes, shimmers and glass rim sugars! Perfect for gin lovers and master mixologists this festive period.
The Advent calendar features 24 gin-based surprises which are the perfect way to add some festive magic to your favourite tipple this Christmas, plus is far more purse-friendly than buying a calendar with actual gin inside! The product will be available from w/c 5th October so plenty of time for gin lovers to keep their eyes peeled for this hero product!
Alongside the 24 Days of Gin-mas calendar, wilko also has a selection of other quirky calendars to build up the excitement for Christmas, including the 24 Days of Hot Sauce, 24 Days of Cocktails and 24 Days of Bubbly.
BONCOURA
and the Sustainable Fashion Industry
in a post Covid19 World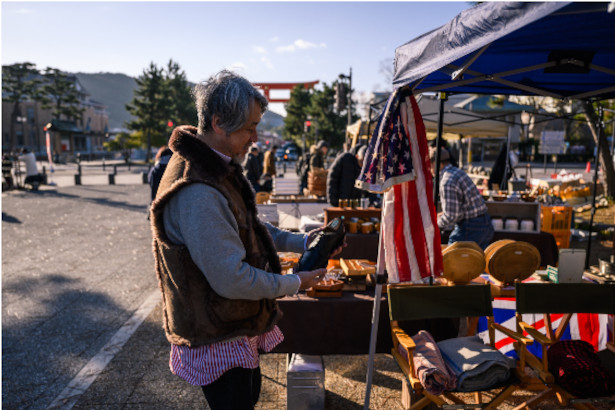 Whilst the world continues to suffer during this unprecedented year, many industries are facing challenges. Businesses globally are facing their toughest challenges yet, and are having to adapt to the current situation. The fashion industry is no exception. Despite world famous fashion brands going out of business, BONCOURA, a denim brand made in Osaka, Japan, continues to keep chasing what they believe and were founded on.
Hisashi Morishima, the legendary founder and designer of BONCOURA, created their new Autumn/Winter collection during the global pandemic. Fortunately, they completed all processes for the collection including the confirmation of the samples and the exhibition for royal customers and fashion associates before Japan started its COVID-19 state of emergency. However, undoubtedly, BONCOURA experienced some negative effects in the business during the lockdown. For instance, the stores in Japan they dealt with had closed for months, so BONCOURA was unable to deliver the products to them even though the new collections were ready to sell.
Understandably, the amount of orders made for BONCOURA products fell in comparison to this time last year. On the other hand, as a positive aspect, it is a unique point as well as a beneficial one for BONCOURA that they never chase trends and always create only what they want to wear as a big fan of denim. Hisashi believes that it's one of the reasons why BONCOURA can keep going on with their business even in the current situation.
Hisashi comments:
"In this crazy era for fashion, the big brands and department stores are going out of business. It is the brand which has strong character that is well supported by loyal customers that will be able to survive this difficult period"
BONCOURA has always cared about sustainable fashion since it was founded in 2011. Focusing on their brand policy which BONCOURA created when the company was founded, the products are timeless and will be the same in years to come. BONCOURA is the epitome of clothing that will never go out of style.
Describing this experience as enhancing his passion for vintage clothing, Hisashi founded BONCOURA on the principle of creating a brand that celebrates the best of vintage style alongside inventive production techniques. In a year, they produce just 3,000 pairs of jeans using a mix of different, carefully chosen raw cottons and natural indigo dye with very old narrow power looms in order to produce the quality BONCOURA products.
In order to make their sustainable spirit consistent, BONCOURA has created their own original detergent for denim, 'BONCOURA JAB JAB'. Through hundreds of trials and spending several years creating the perfect mix, their detergent is both biodegradable and environmentally friendly. Their refined detergent brings out the original texture of denim by making the best use of the indigo. While suppressing the discolouration of denim, you can firmly remove the dirt and odours as necessary without having to worry. Hisashi Morishiman is well known to recommend that the best way to take care of denim is just to keep wearing it, wash it when it gets dirty, and wear it again.
You can find Boncoura items here.

Fill your fridge with unique craft beers you can't find locally… www.tavour.com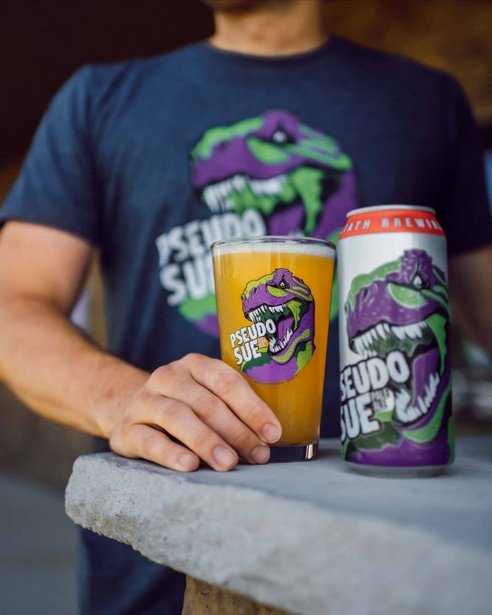 By downloading Tavour, you get access to the highest rated beer from all-independent brewers around the world.
Choose the beers that excite you, curate your collection and get all your beer shipped right to your door for one flat fee.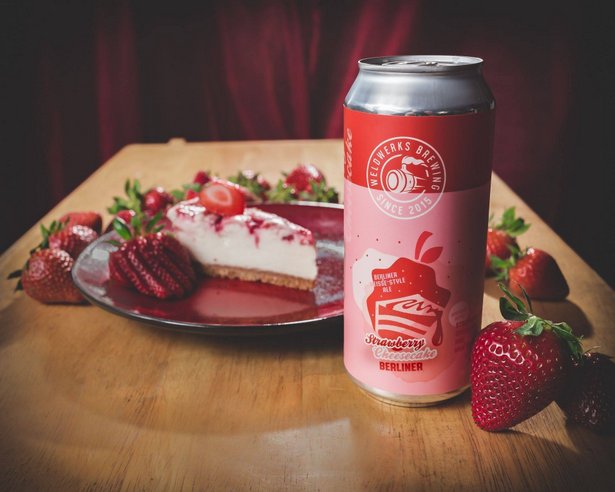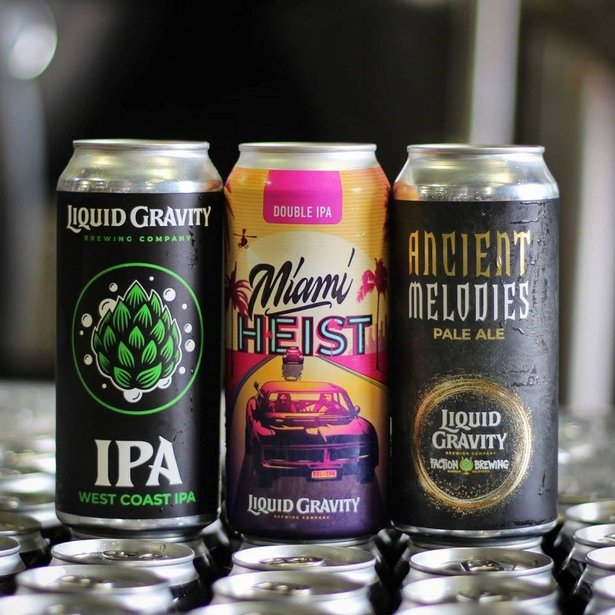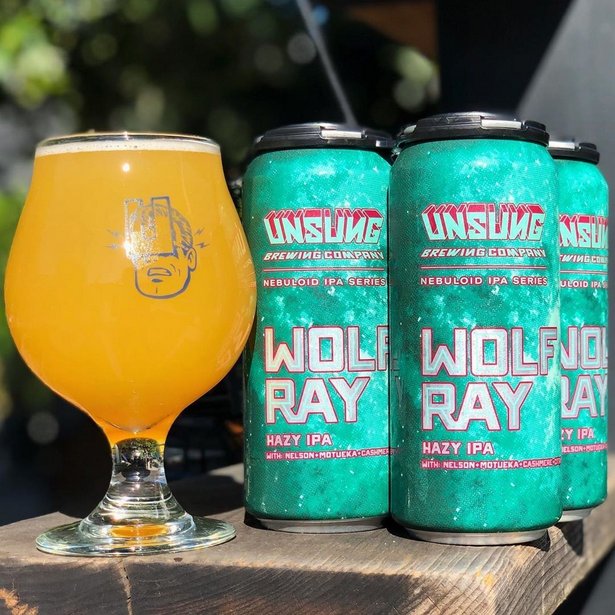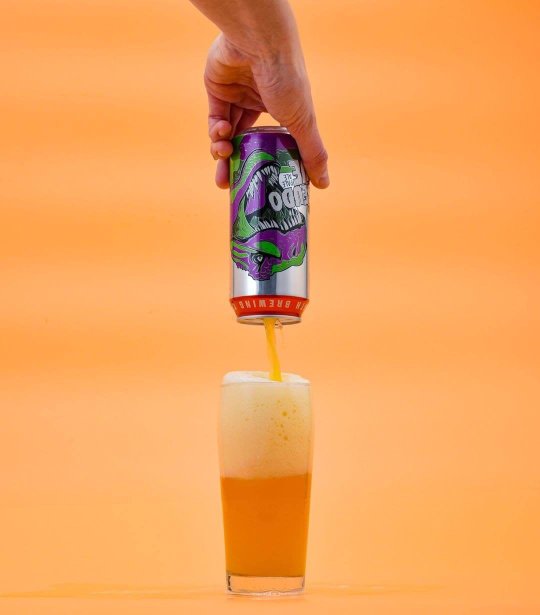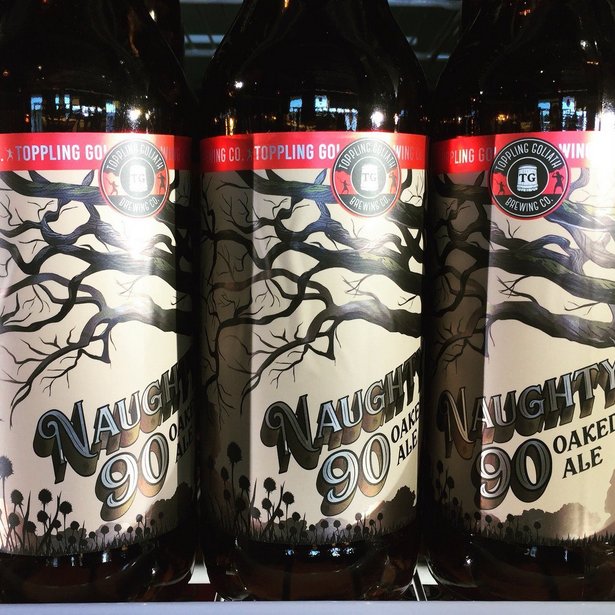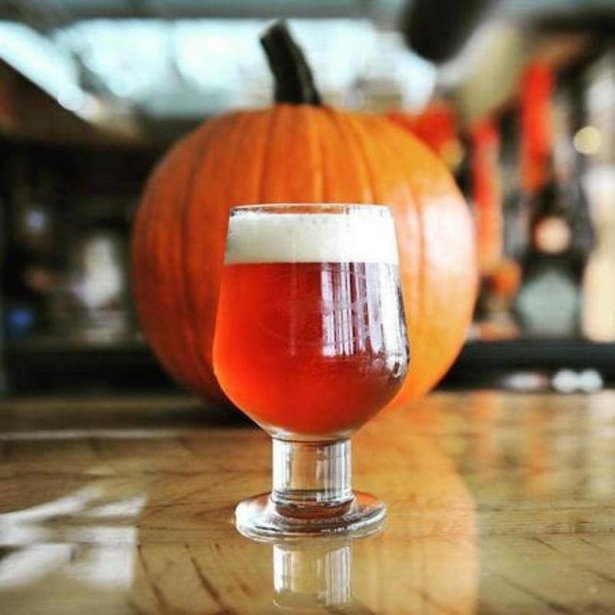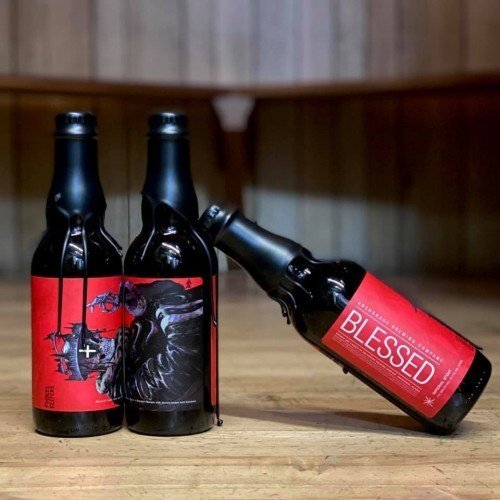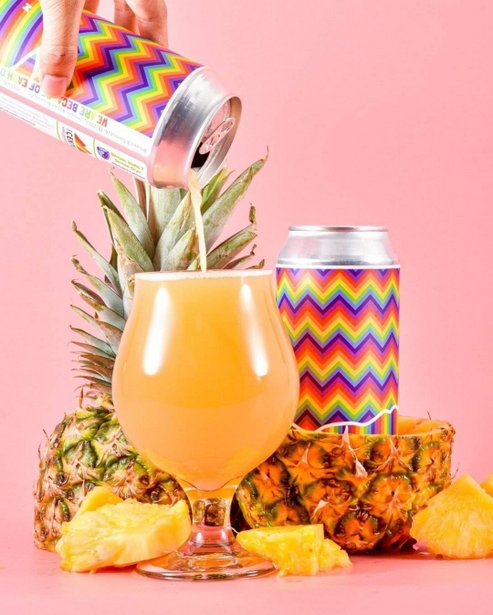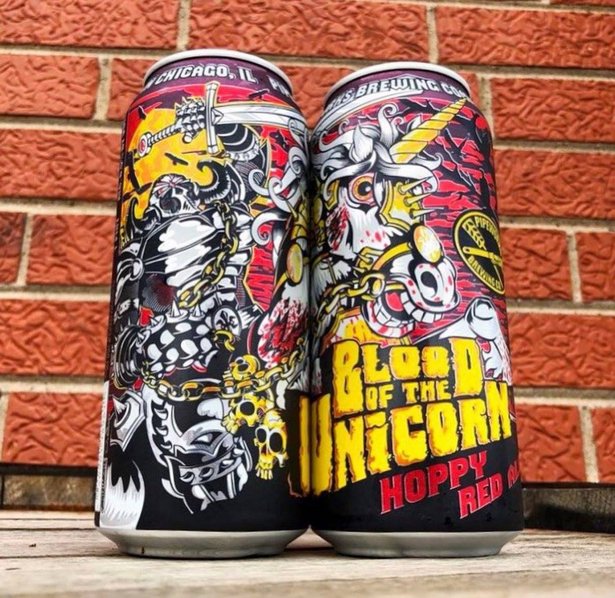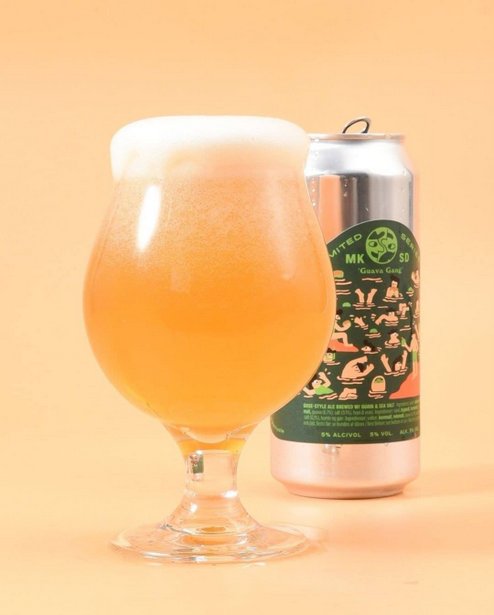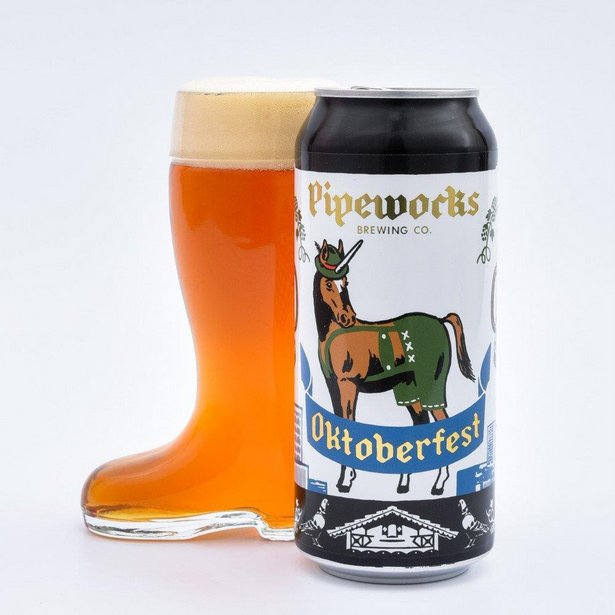 CHRISTMAS TREE TRENDS TO WATCH IN 2020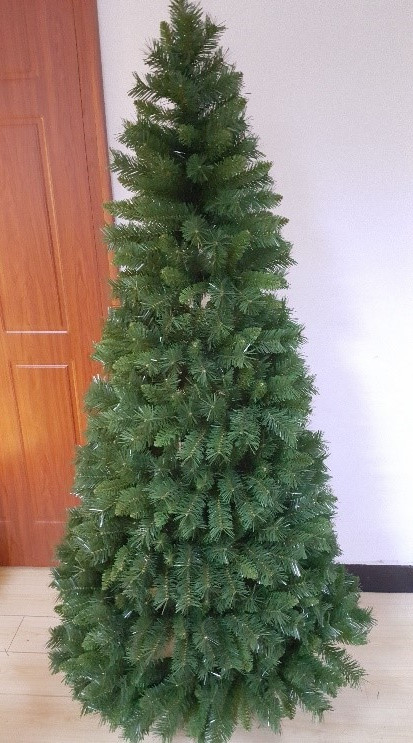 With lots of Brits already hitting the shops for Christmas gifts and decorations, finding a way to make this year's festivities better than the last is always important.
To help those who are wanting to make their Christmas tree a real showstopper, the experts at Christmas Tree World, one of the UK's top suppliers of premium artificial Christmas trees, have shared their predictions for 2020's most popular tree trends.
From traditional and elegant festive décor to space-saving evergreen, 2020's trends show that no matter what your personal style or what interior you're working with, there are easy yet innovative ways to bring the spirit of Christmas to your home.
Take a look at the experts' predictions for this year's most stylish Christmas trees, to make 2020 your most on-trend yuletide yet:
Travelling Trees
It's no secret that this year has marked the revival of the Great British Staycation and this surge in UK holidays is not only expected to continue into winter, but to affect tree trends too! With more couples and families spending the week leading up to Christmas and Christmas Day itself away from home, compact pop-up trees are set to be a must-have for many this year. Forget the times when only tiny and unimpressive trees could be easily transported, there are now plenty of large, high-quality pop-up trees on the market. Meaning your family can bring the festivities to any house, cottage or even caravan, without having to compromise on your tree's appearance or impressiveness.
Let it Snow… At Home
With the likes of Winter Wonderland in London cancelled this year and question marks over winter breaks going ahead, 2020 is set to see more people investing in elaborate Christmas décor to recreate their favourite winter wonderlands closer to home. Everyone knows that a festive display is not complete without snow, which is why flocked trees that recreate the appearance of branches sprinkled with snow are proving to be a popular choice this season. Snowy trees are a fantastic way to create a picture-perfect scene and capture the magic of Christmas from the comfort of your own home, while the frosted branches bring a sense of lightness and delicacy to an interior.
Traditional Realism
Christmas is a time of beloved traditions and the familiar comforts of winter, which is why embracing the traditional Victorian-era aesthetic of Christmas is a top tree trend for 2020. When it comes to creating an interior that captures the classic elegance of Christmases past, a tree that has both grandeur and authenticity is key. Opting for an artificial tree with 3 dimensional designs will add that greater sense of realism to your décor, so it's no surprise that high-quality and luxurious models are more in demand this year.
Monochrome Magic
If you favour the alternative and traditional interior isn't your thing, then this year's wildcard trend of black trees is sure to be one that you can get on board with. While black may be an unconventional palette for Christmas décor, this modern take on a Christmas tree is a chic and stylish choice right now, as 2020 has seen significant increases in sales of this shade. For keen decorators and lovers of all things Halloween, this tree trend is not only one for Christmas, but a perfect addition to your home this October 31st.
Garden Greens
The spring/summer trend of garden makeovers is expected to spill over into the winter months, as outdoor Christmas trees and décor is set to be a top trend for those with both little and large amounts of outdoor space. Bringing warmth to wherever they are placed, LED trees are a dazzling outdoor-friendly favourite this year, while more unusually shaped artificial trees are a great choice for those who embrace the avant-garde. If you are rather cautious when it comes to your interior Christmas décor, the trend for garden Christmas décor is a great way to experiment with new tree shapes and styles while creating an impressive festive display.
To find out more about Christmas Tree World, visit: www.christmastreeworld.co.uk
SPOIL YOUR PARENTS THIS CHRISTMAS WITH THE ULTIMATE GIFT GUIDE FROM THE WORKS

There's no time like Christmas to show your parents just how much they mean to you with some fun and thoughtful gifts. But, like many other's you're probably feeling a little stuck on what this year's perfect present should be – which is why the UK's family-friendly retailer, The Works, has done all the searching for you.
Whether it's an artist studio to unleash creative flairs, the funniest book for the joker of the family or a football-themed pinball game, this roundup has been specially handpicked to help you find a present they'll be festively delighted to open on Christmas morning.
Gifts for Mum:
215pc Ultimate Artist Studio
Say hello to the perfect Christmas treat for that creative lady in your life. With 215 pieces to inspire, your mum can have some well-deserved me-time.
£15
Advent Colouring Book
Christmas can be a hectic time of year, especially for mums, so there's nothing like a thearapeuitic colouring book to allow them to switch off – and most importantly encouraging her to relax and unwind.
£3
Mrs Hinch: This is Me
If your mum has gone hinching mad this year, she's going to love this. The first-time memoir brought to you by Mrs Hinch herself – a must-have read for that important lady in your life.
£10
Pinch of Nom
If your mum can either be found with a book in her hand or cooking then this Christmas present is a no brainer. 'Pinch of Nom' is filled with new deliicous guilt-free recipes that you'll probably end up trying all year round. Result!
£10
Dickensian House Jigsaw Puzzle
Gift your mum with the Dickensian House Jigsaw Puzzle and help her escape from the hectic Christmas break. With this 1000 piece puzzle, she'll have hours of winding down time and be able to create something beautiful!
£7
Gifts for Dad:
Funniest Xmas Joke Book Ever
Does your dad like to think of himself as the joker of the family? Give him a run for his money with the funniest Christmas joke book ever – there'll be plenty of laughs in your house this Christmas.
£2
Football Goal Set
He shoots…he scores. Is your dad keen to get your younger brother or sister into football? Well then, he'll be delighted with this must-have goal set gift on the big day. But, who's going to enjoy it more? That's the real question.
£10
Ant & Dec: Once Upon a Tyne
Give your dad the chance to sit down and put his feet up this Christmas, whilst he catches up with his two favourite Geordies. Now that's a winning combo.
£10
Peter Crouch: I Robot
Is your dad a football fanatic? For many, festive football is just as much a part of their Christmas tradition as gift giving. So, why not combine both and gift the man in your life with the ultimate footy fan book written by football legend, Peter Crouch.
£6
Advanced Diary Notice: Give someone a different kind of Crisis Christmas this year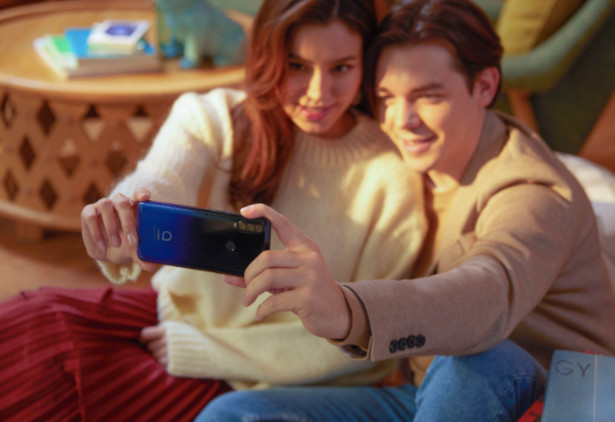 Date: Crisis at Christmas will this year run from 21st December to 4th January
Overview: 2020's Crisis at Christmas will be one like no other. Due to the ongoing pandemic the charity is making some big changes to its Christmas services, now in their 49th year, so that it can provide vital support to people who are homeless in a safe and socially-distanced way.
Since 1972, Crisis has provided volunteer-run centres each Christmas, offering food, clothing, advice and support with health, housing, employment and benefits to help people leave homelessness behind for good.
This year, for the first time, Crisis has taken the step of booking out a number of hotels across London for a two-week period. This will provide guests with their own room and bathroom facilities, enabling them to socially distance and protect their health. Opening on 21st December, this offer will be available to people who have been referred to Crisis and would otherwise be sleeping on the streets over Christmas.
Despite the changed context, Crisis staff and volunteers will be doing everything they can to keep the spirit of Christmas alive. In addition to having somewhere safe to stay, a Crisis Christmas this year will include companionship and support, essential food packages, online counselling, Christmas activity packs with crafts and quizzes, fitness and wellbeing programmes as well as support with health, housing, employment and benefits to help people leave homelessness behind for good.
This year has been difficult for all of us, but it's been especially difficult for those without a safe and secure home. With the economic impact of the pandemic starting to bite, we could see more people spending their first Christmas homeless. We need your support as much as ever.
Call to action: To give a gift of a Crisis Christmas, please donate £28.22 at www.crisis.org.uk/support
To find out more about volunteering, campaigning and Crisis' year-round work to end homelessness, visit crisis.org.uk
What we can offer:
Interviews with Crisis at Christmas volunteers about their experiences and how our services will be different this year, as well as volunteering couples who have met in our centres and families that volunteer together
Interviews with previous Crisis at Christmas guests and Crisis Clients who can share their personal journeys about being homeless at Christmas and what it's like to have somewhere safe to live
Interviews with people who work for Crisis and were previously homeless
Facts and statistics about homelessness
Tips on how to help people sleeping rough during the winter
Alternative ideas for gift guides
Potential interviews with Crisis Ambassadors and high-profile supporters
Advanced Diary Notice: Give someone a different kind of Crisis Christmas this year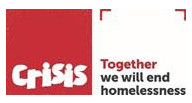 Date: Crisis at Christmas will this year run from 21st December to 4th January
Overview: 2020's Crisis at Christmas will be one like no other. Due to the ongoing pandemic the charity is making some big changes to its Christmas services, now in their 49th year, so that it can provide vital support to people who are homeless in a safe and socially-distanced way.
Since 1972, Crisis has provided volunteer-run centres each Christmas, offering food, clothing, advice and support with health, housing, employment and benefits to help people leave homelessness behind for good.
This year, for the first time, Crisis has taken the step of booking out a number of hotels across London for a two-week period. This will provide guests with their own room and bathroom facilities, enabling them to socially distance and protect their health. Opening on 21st December, this offer will be available to people who have been referred to Crisis and would otherwise be sleeping on the streets over Christmas.
Despite the changed context, Crisis staff and volunteers will be doing everything they can to keep the spirit of Christmas alive. In addition to having somewhere safe to stay, a Crisis Christmas this year will include companionship and support, essential food packages, online counselling, Christmas activity packs with crafts and quizzes, fitness and wellbeing programmes as well as support with health, housing, employment and benefits to help people leave homelessness behind for good.
This year has been difficult for all of us, but it's been especially difficult for those without a safe and secure home. With the economic impact of the pandemic starting to bite, we could see more people spending their first Christmas homeless. We need your support as much as ever.
Call to action: To give a gift of a Crisis Christmas, please donate £28.22 at www.crisis.org.uk/support
To find out more about volunteering, campaigning and Crisis' year-round work to end homelessness, visit crisis.org.uk
What we can offer:
Interviews with Crisis at Christmas volunteers about their experiences and how our services will be different this year, as well as volunteering couples who have met in our centres and families that volunteer together
Interviews with previous Crisis at Christmas guests and Crisis Clients who can share their personal journeys about being homeless at Christmas and what it's like to have somewhere safe to live
Interviews with people who work for Crisis and were previously homeless
Facts and statistics about homelessness
Tips on how to help people sleeping rough during the winter
Alternative ideas for gift guides
Potential interviews with Crisis Ambassadors and high-profile supporters
Armadillo Sun luxurious beanbags!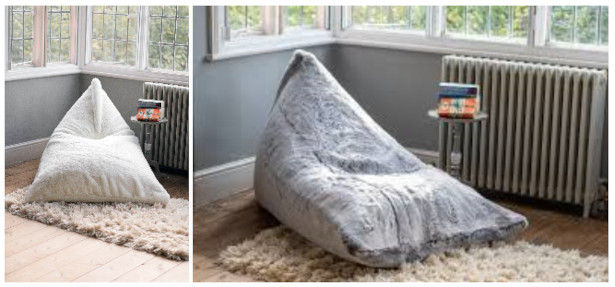 Let's all hope the Rule of 6 is lifted, because Christmas is about friends and family…however, having said that, it's always a game of musical chairs as to who gets the sofa, and who's left with the dining chair, to watch the Queens Speech or Christmas special of EastEnders, or here's hoping a new episode of Gavin & Stacey! However this year, there is a solution to this, the Armadillo Sun beanbag lounger, available in comfy waterproof fabric, or faux fur.
This year-round product is perfect for the festive period, but can then be used as an alternative to the desk chair, for times of working from home, and then taking it out during Spring/Summer to top up the tan!
Knowing that indoor/outdoor furniture needs to be tough as well as beautiful, all Armadillo Sun products are created using Solution-Dyed Acrylic fabric which is 100% weather, mulled wine & stain proof. Not only that, the Armadillo Sun beanbags and accessories have been designed to provide the utmost comfort, support and durability, which are easily cleaned and ultimately look great in any indoor or outdoor setting.
Luxury Luxury faux fur bean bag lounger – Alaska Fox. Waterproof, handmade bean bag furniture to buy online.
Luxury Faux Fur Beanbag Chair (£255) and Lounger (£285)
Lie back and relax in a luxury faux fur bean bag chair or lounger, which will bring warmth and texture to any room in your home. Available in two colourways: Cream and Alaska Fox, they make the perfect addition to your living room, home cinema or bedroom. Children will love snuggling up with their favourite book. Handmade in the UK, in a smooth medium faux fur fabric that feels oh so cosy. Chair is 100cm x 120cm Lounger is 100cm x 145cm.
Wishing you a very Pukka Christmas: NEW sustainable and organic gifts for the ones you love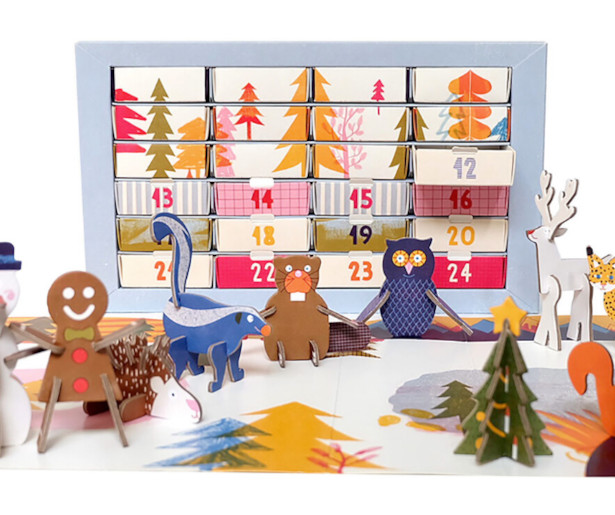 Create perfect Pukka moments to share with friends and loved ones this Christmas with a luxurious range of sustainable and organic gifts from herbal wellbeing company, Pukka Herbs.
Add a little sparkle with brand NEW products from Pukka, to delight the tea-lovers in your life. The perfect herbal addition for under the tree. The newest gift guide from Pukka also includes the best-selling advent calendar.
Pukka create unique blends of nature's incredible herbs through the knowledge of its world-renowned herbalists and global research. Sourced from organic farms in ways that give back to the planet with every cup, you can be rest assured that it's not only good for you, but good for the planet too.
All products available to buy at Waitrose and Amazon from October 2020.
Pukka Organic Christmas Kilner, RRP £14.99
A selection of Pukka's most-loved winter warming teas in a beautifully designed Christmas kilner. Festive favourites include Three Ginger, Apple and Cinnamon and Original Chai to bring you warmth, whilst the addition of the Revitalise and Turmeric Gold help to support digestion and support energy throughout the busy holiday period.
This simple gift of herbal goodness includes 25 sachets of organic Pukka tea and makes the perfect stocking filler.
Pukka Organic Tea Selection Box, RRP £14.99
A beautiful and sustainable gift for even the most discerning tea drinkers. The brand-new Pukka Selection box includes 45 sachets of nine incredible organic herbal teas carefully selected from Pukka's best-sellers. Support seasonal wellness with blends such as Lemon, Ginger and Manuka Honey, Three Ginger and Elderberry and Echinacea. Pukka favourites Supreme Matcha Green, Feel New and Night Time are also included to help promote restful sleep and boost energy.
Made with recycled and FSC certified paper and held together using vegetable-based glues, this wonderful gift is fully recyclable and compostable.
A picture containing table, sitting, book, box
Description automatically generated
NEW Pukka Organic Selection boxes: Support, Relax, Active and Balance, RRP £13.99
Five new beautiful organic and sustainable selection boxes, created to support different wellbeing needs, have launched in time for Christmas. Each of the five boxes contain 45 sachets of delicious and organic Pukka teas that have been carefully selected to suit the wellness theme of the box.
Our Relax box is a gift of calm with teas expertly blended to support rest and peace. From soft floral notes of calming chamomile to the delicate sweetness of vanilla, embracing a moment's peace has never been so easy. Or, why not give someone the gift of Support with our specially selected herbal creations to help you feel at your best whatever the seasons may throw at you. With zesty lemon, warming ginger and fruity blackcurrant, this selection brings together nature's finest rejuvenating herbs.
An uplifting box of naturally powerful teas to revive body and mind, the Active box invigorates the senses and ignites motivation. Dynamic organic blends include spice and lots of green teas. Finally, glow from the inside out with restorative plants such as lavender, chamomile and bountiful blackcurrants. The Balance selection allows you to naturally relax, glow and thrive.
Pukka Organic Christmas Calendar, RRP £9.99
The much-loved Christmas calendar is back with a beautiful new design. Treat your loved ones (or yourself) to this incredible selection of organic herbal tea for a magical Christmas countdown.
A selection of 24 Pukka blends, this calendar is perfect for those looking to rediscover old favourites and perhaps try something a little different. Classic creations including Night Time, English Breakfast, Ginseng Matcha Green and Feel New join delicious blends such as Peppermint and Licorice, Blackcurrant Beauty and Lemongrass and Ginger to make every morning special.
World Animal Protection's Christmas 2020 gift options which include some beautiful gifts and experiences – the proceeds of which all go towards improving the lives of animals all over the world.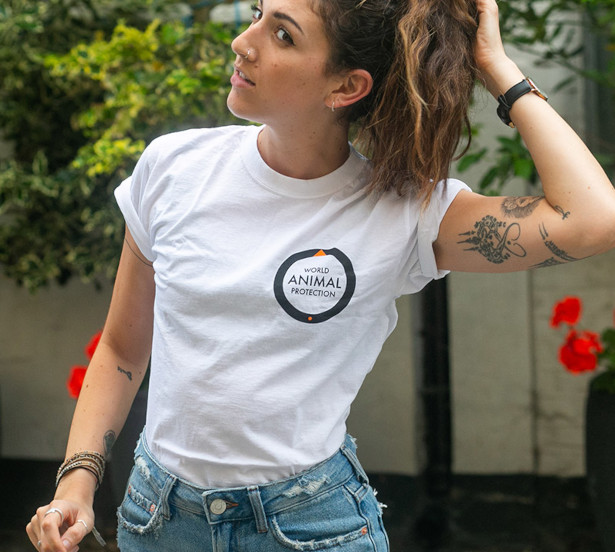 Christmas gifts give animals a better life in 2021
Gina the rescue bear Christmas card
If you are wondering how to thrill an animal-loving friend or family member this Christmas, World Animal Protection's Christmas shop provides some great options. Many of the gifts and cards feature cute and cuddly animals who have benefited from the charity's support. Gorgeous Gina (above) was rescued from a life of cruel neglect when she was only eight months old and is celebrated on a Christmas card
Really Wild Gifts are 'virtual gifts' that can help us pay for our work such as the rescue of a bear or providing special treats in our bear sanctuaries, such as honey, buffets of food or bear-friendly ice cream. You can also gift the cost of vaccinating a dog against rabies to prevent it from being culled.
World Animal Protection works to end the suffering of animals around the world and has; persuaded 250 travel companies to commit to stop selling and promoting cruel elephant entertainment; saved hundreds of thousands of animals from natural disasters; delivered vaccines to over a million dogs against rabies; helped ban international trade in two species of otter and the Indian star tortoise; helped end bear dancing in India, Turkey and Greece; and are working to end the cruel bear bile trade across Asia.
Colourful creatures memo pad
£5.95
Fun, sweet, cute animal designs, a perfect stocking filler for children or for that organised animal lover in your life. They are a colourful way to leave a quick reminder, mark a page or leave a note.
Dimensions: Width 14 cm, length 19 cm, height 5 cm, weight 149 g
Memo pads inside:
12.5 cm X 7 cm (lined, large)
6 cm X 8 cm (lined, small)
6 cm X 2 cm (bookmark tabs)
7 cm X 7 cm (blank, small)
Garden bird tea towel
£6.99
A perfect stocking filler for bird lovers, inspired by springtime, our Garden Birds tea towel is 100% cotton and machine washable.
Dimensions: Length 70 cm, width 50 cm.
Bruno the bear mug
£7.95
A beary special mug featuring Bruno the Bear. With a matte finish, this ceramic mug comes in a presentation box – so it's a perfect Christmas gift. Its dishwasher safe and has an approximate volume of 350ml. Sipping from this lovely ceramic mug, they'll feel like they're getting a bear hug.
Dimensions: Length: 8 cm, Width: 8 cm, Height: 9.5 cm
Miko the panda make-up bag £9.95
This cute Miko the Panda makeup bag makes an ideal gift for animal lovers on the go.
Dimensions: Width: 5.5 cm, Length: 19 cm, Height: 13.5 cm, Weight: 60 g
Best in show stainless steel bottle £14.99
Perfect for the dog-obsessed person in your life, this cute stainless steel bottle features a variety of dog breed illustrations. Plastic-free, multi-functional and covered in dogs – this stainless steel bottle has it all! Keep drinks cool for 24 hours and hot for 12 hours, ideal for drinks on the go.
Capacity 500 ml
Dimensions – height 25.5 cm
Diameter 6 cm
A white woman with brown hair stands in a leafy alley. She's wearing a white World Animal Protection t-shirt and blue jeans.
World Animal Protection t-shirt
£15.99
Our classic design, minimalist and bold. This unisex white t-shirt is perfect worn with jeans for a timeless look!
Available in organic cotton and in running fabric for the sporty ones…
Fruit of the Loom classic fit with a rib crew neck. 100% cotton. Machine washable at 40 degrees.
Size guide:
Small 35/37"
Medium 38/40"
Large 41/43"
Limited edition World Animal Protection KeepCup
£20.00
Give the gift of saving the environment with this beary special KeepCup. Its dishwasher safe and made from toughened soda lime glass.
Size 12 oz / 340 ml, 12 cm high x 25 cm circumference
Virtual gifts for real change
Prices from £12
Our virtual gift selection is a great way to make a donation on behalf of a loved one. You'll receive a lovely card to give them, explaining how your donation is going to affect the lives of animals.
Browse them all!
World Animal Protection Christmas Cards
Lucky dip Christmas cards
£4.99
Take a chance and receive a beautiful pack of Christmas cards in a variety of shapes and sizes.
Sizes and messages will vary
Quantity: 24 cards
Tiger in the snow Christmas cards
Tiger in the snow cards
£4.99
Greeting: With best wishes for Christmas and the New Year
Size: 153mm by 108mm
Snowy Bear Christmas Cards
£4.99
This rescued bear is loving playing in the snow and just being a bear! A life she didn't know before being rescued. She is now living in a World Animal Protection funded sanctuary in Romania – this is how bear life should be.
Greeting: With best wishes for Christmas and the New Year
Size: 137mm by 108mm
Quantity: 10 cards
Shoppers can browse the full range online at the World Animal Protection shop.
Ethics + Aesethtics: Style Guide to a Greener Christmas
Independent plastic-free retailer, PomPom sees surge in ethical shopping by fashionistas and predicts a greener Christmas for parents.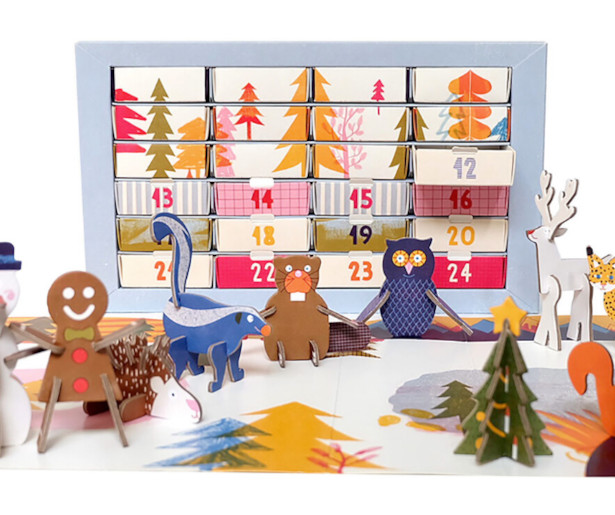 Monday 28 September 2020
Today, PomPom, an independent plastic-free retailer for kids, releases its 2020 ethical Christmas gift guide.
PomPom saw a surge in sales during lockdown, due to their unique USP as totally plastic-free and predicts the trend of the conscious consumer, shows no sign of slowing in the run up to Christmas. "For the first time, we are working with influencers, interior designers and new customers, who want to change their environmental footprint. Lockdown sparked the imagination as to what a greener world could look like and how we can give that to our kids," comments Cecily Henderson, Co-Founder, PomPom.
PomPom's customers have increasingly focused on the importance of creativity for children during lockdown, whilst seeking more responsible and sustainable products.
"We will never compromise on design, quality or fun but now aesthetics and ethics can go hand in hand. Together we can create the new normal." Katherine Rhodes, Co-Founder, PomPom.
PomPom's Best Christmas Swaps:
– 40 million Christmas crackers are pulled on Christmas Day. Share the joy, without the plastic waste, with our sophisticated and plastic-free crackers by Nancy and Betty. from £26.95
– 16.5 million advent calendars containing single-use plastics were bought last year. Let us open new doors with our favourite plastic-free advent calendar. Choose from a 12 or 24 door advent box. By PlayIn Choc from £27.50
– Recycled paper Nativity Scene – create a nativity with 33 pieces of recycled paper printed with vegetable dyes, to pop out and assemble. By Studio Roof £17.95
– Upgrade from plastic and disposable, to natural and life long toys and gifts, made from wood, sugar cane, fine bone china and felt
PomPom's Predicted Christmas Bestseller:
Personalised Indoor (and Outdoor) Climbing Triangle, loved by children from 6 months – 5 years, folds behind the sofa, transforms a sitting room into a playroom and becomes the ultimate entertainment for kids. It's a ladder, a slide, a den, an amazing combination for the body and mind to explore!
Designed and made in the UK, the PomPom Climbing Triangle comes in either a natural sustainable wood or a painted finish. PomPom have partnered with Salvesen Graham (Top 100 Interior Designers House & Garden), who have chosen the colours from the eco friendly, plastic free paint from Edward Bulmer Natural Paint. Personalise it, to make an extra special present this Christmas.
Prices from £199.00
PomPom's top 5 Gifts for Christmas 2020:
1.PomPom Climbing Triangle: customise the colour and add a personalised touch with a name engraved on the slide. UK designed and made. from £220.00
2.Personalised hand-painted Mug: choose from 9 motifs, 4 colours and make it personal. £22.00
3.Organic felt Rory Rabbit Slippers: handmade in Nepal and available from age 6 months – 5 years. By Sew Heart Felt £29.99
4.Personalised Beeswax Crayons: create a personal gift for any budding artist. By BeeCraytive £12.95
5.Biodegrable sugar cane "Lego": compatible with, but not made of plastic! The perfect plastic-free swap! By BioBuddi from £14.99
Gifts for Interior Design Lovers
1. Set of 3 Dragonflies – made of recycled paper and vegetable ink dyes. The ultimate decoration for any wall. By Studio Roof £14.95
2. Rabbit Rafia Basket. Handmade by women's collectives in Madagasgar, these baskets are perfect for any nursery or bedroom. By Rice £39.99
3. Personalised Towel – ideal for any child as it is for an adult. Choose from 23 different fabrics (including some fabulous Liberty prints) and personalise with an initial or name. By Butterflies and Bees £25.00
4. Love an ele, a zebra, a giraffe – we have the best selection of Animal Hooks. As much for a child's bedroom as for a smart entrance hall! By Fiona Walker £19.95
5. Create an eye catching centre piece with a felt made Animal Head – go for a Flamingo, a Pheasant, a Lion, an Elephant or a Swan. By Sew Heart Felt from £69.96
Stocking Fillers
1. Skipping Rope – the perfect combination of a beautiful wooden handle and natural rope. Available in 4 colours and you can personalise it to. By Beige Bois prices from £14.99
2. Biodegradable Glitter – get sparkly this festive season with totally plastic free Glitter. Fun for all! By BioGlitter from £15.00
3. Cardboard Colourful Stacking Blocks – the ultimate in fun and suitable from 12 months. And totally plastic free! By Rex London £12.95
4. Andes Stacking Animals – give this little gem of a present to any animal fan. Suitable from 18 months. Each animal is made of wood and the set comes in a useful little cotton bag. By Le Toy Van £14.95
5. Stitch Cards – learn to stitch with these cardboard butterflies, birds and flowers by Rex London £6.95
6. Wooden pet rabbit set – if you can't have the real thing, then have this sweet little wooden set by ThreadBear Design £9.95
Gifts for Babies and Toddlers
1. Teethers – all babies need them and their parents are equally as grateful for them too! We have a selection of the very best in natural rubber with no nasties in them. Choose from a Pear, Apple or Strawberry, Panda or fun Cactus pack! from £6.99
2. Wooden Stacking Farm Animals – a perfect present for any animal enthusiast. The wooden animals come in their own cotton bag to keep them safe. By ThreadBear Design £19.95
3. Exotic Bird Mobile – give any babies hours of fun looking up at these charming recycled cardboard birds. By Studio Roof £19.95
4. Cherry Bib – keep your little one clean this Christmas with a unusual and fun silicone bib. Choose from Cherries or Rockets or classic Cambridge Blue or Forest Green. By Mushie £11.95
5. Balancing Polar Circle – bring the polar caps to life with this fun and playful wooden balancing game. We donate a percentage of our profits from the sale of this product to our charity partner – the Marine Conservation Society. By ThreadBear Design £19.95
Gift Boxes and Subscriptions
1. A Gift of Books – give the gift of reading with a personalised selection of books specially curated by the experts at Vellum Libraries. A selection of 5 books is put together based on the age and (potential!) interests of the baby or child. The gift is wrapped and a handwritten note is included in the gift. £55.00
2. My Plastic Free First Year – give a present a month in the first year of a babies life. From mobiles, to teethers, to bamboo bowls, to wooden toys – let the gifts mirror the stages that the baby is about to go through and all totally plastic free! £250.00
3. New Baby Gift box – a beautifully selected box of goodies specially for a new arrival this Christmas. Each box contains a personalised flannel, a natural rubber teether, Hevea rubber duck, soap and organic comforter. £49.95
WHO WE ARE!
PomPom was created by Cecily Henderson and Katherine Rhodes. We both have children (4 between us and all under the age of 3!) and were overwhelmed by the amount of plastic entering our homes once babies arrived. PomPom was our natural response to this. We wanted to bring the very best of plastic free designs under one roof.
PomPom is an online boutique of imaginative and well-designed plastic free products that children will love, play with and use, again and again. We source products from around the world and hand pick items created by brands that love design and creativity like we do. Our desire to be free from plastic works hand in hand with our aesthetic. We are a purpose led business and are proud to partner with the Marine Conservation Society, where we donate a percentage of our profits to this worthy cause. PomPom is based in the UK.
BAD FOR RUNNING, WORSE FOR FIGHTING
Code > Rugby1 for 25% off! www.linkconnector.com/join/combatflipflops-social (Veteren Operated… to HELP PEOPLE AFFECTED BY COMBAT) Use code Rugby1 @ www.combatflipflops.com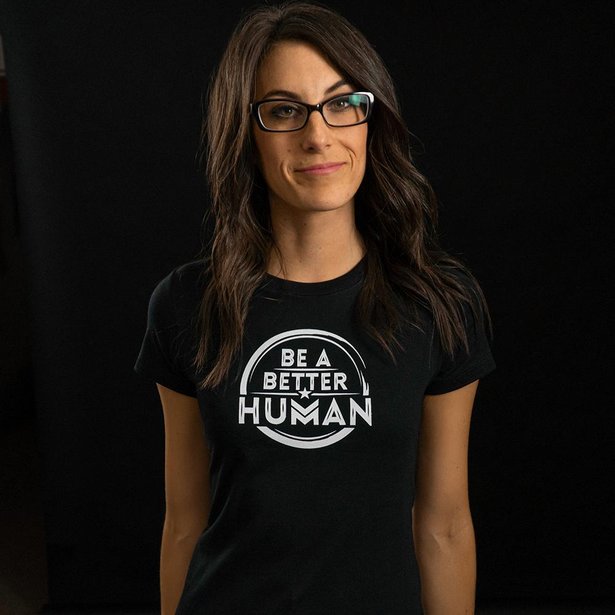 Combat Flip Flops creates peaceful, forward-thinking opportunities for self-determined entrepreneurs affected by conflict. Our willingness to take bold risks, build community connections, and create distinct military-inspired designs communicate our, "Business, Not Bullets" approach – flipping the view on how wars are won. Through persistence, respect, and creativity, we empower the mindful consumer to buy products that encourage peace through trade. We're a team with a passion for making cool sh1t* in dangerous places. We hope you like our flip flops, style, and approach to helping Afghanistan, Colombia, Laos and supporting our troops. We've grown from an idea to a globally recognized brand with a mission to create lasting change. As we push forward, we'll continue communicating the positive impact your purchases make on the factory workers, their growing economy, and community. Want to learn more, get involved or share our story? Email us: social@combatflipflops.com